There's no denying that colour can influence our mood — there have even been studies that link the affect of colour to emotion.
So how can we tap into colours to set the mood we want in our home? We break down the psychology behind colour so you have a good starting point to select colours to suit your family and lifestyle.
Whites and pastels
Whites and neutrals represent purity and innocence and can be warm or cool depending on where it sits on the colour wheel.
Pastels can add character and originality to a contemporary home. The soft, muted tones create beautiful spaces. Pastels are on trend at the moment and can create a subtle yet fresh look – ideal in nurseries, living rooms and bedrooms.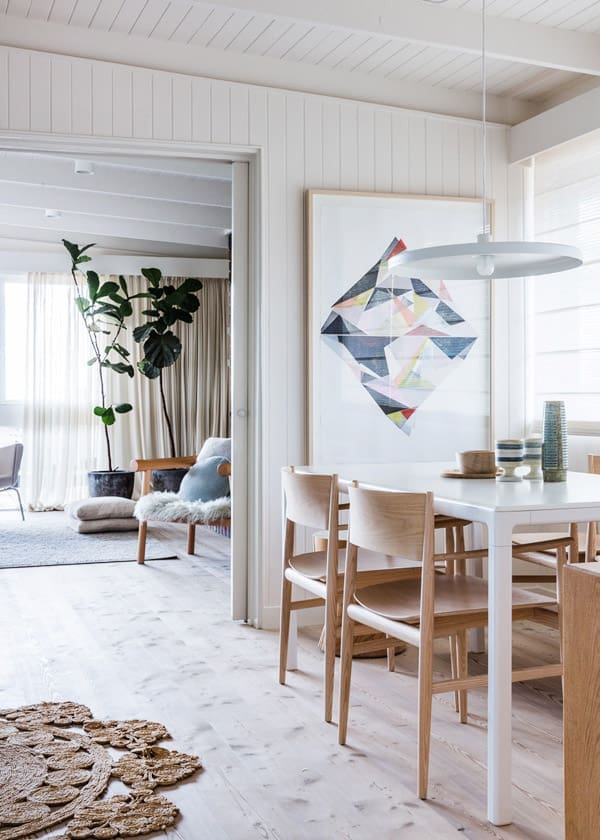 Pinks
Pink is the ultimate colour of femininity. Ranging from soft pink to hot fuchsia, it's associated with love and romance.
While we often only associate pink paint with nurseries or girl's rooms, you can find sophisticated shades that aren't too sweet.
Beigey-pinks or those with hints of coral look great in any room of the home, like this eclectic dining space styled by Emily Henderson.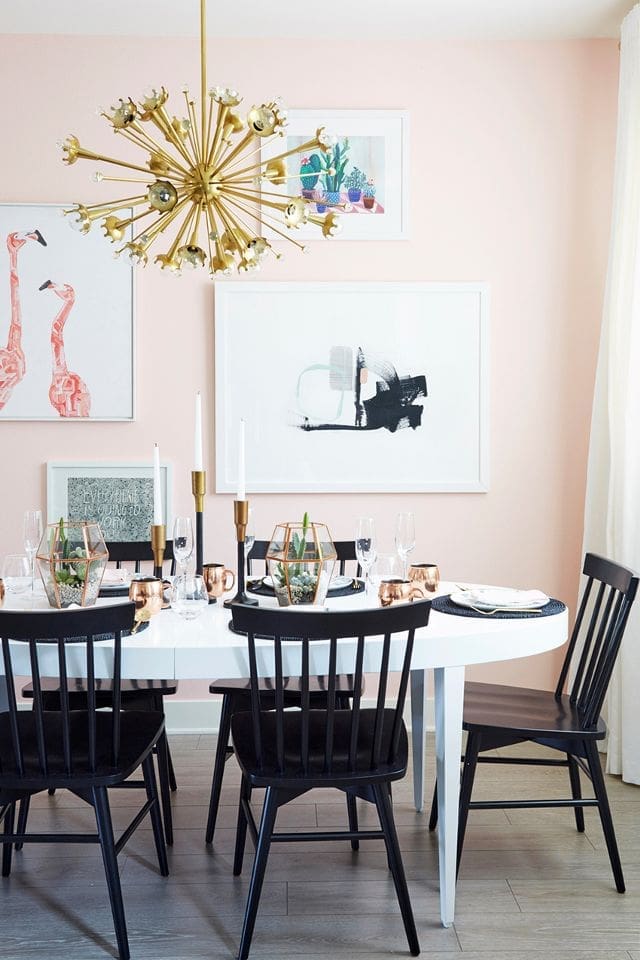 Purples
If you want to create a rich and luxurious feeling, opt for purple. It's known as the colour of royalty and is also associated with spirituality.
With 2018 being the year of 'Ultra Violet', we saw some fresh takes on the use of purple paint — including moodier, darker purple-black tones and more romantic mauvey-purple colours too.
Greens
Green is the most common colour in nature and represents balance. It is considered to have a refreshing and revitalising effect.
Combining the calming quality of blue and the cheerfulness of yellow, green is suited to every room in the house. In the living room it encourages unwinding and togetherness, in the bedroom it helps to relieve stress, and in the kitchen it cools things down.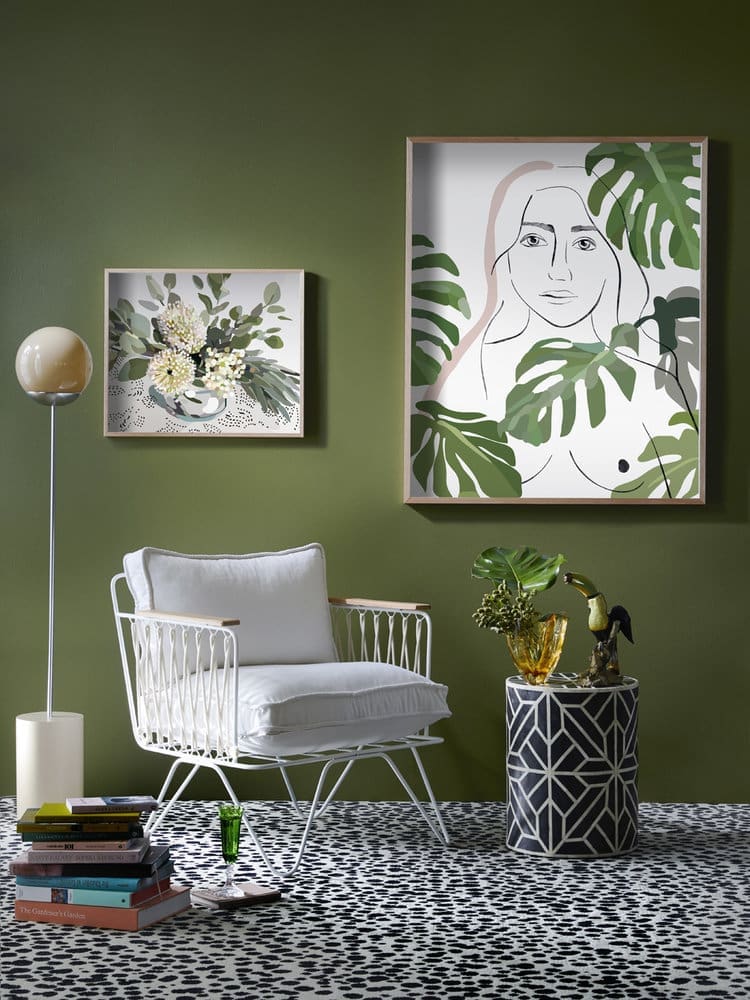 Yellows
For a bright, cheerful and warm room, select a shade of yellow. It adds a burst of sunshine when used as a highlight and can be paired with black and white for a modern look.
While canary yellow might be a bit much for most of us, a more muted tone like this muddy-yellow is an easy way to inject pops of yellow into your home.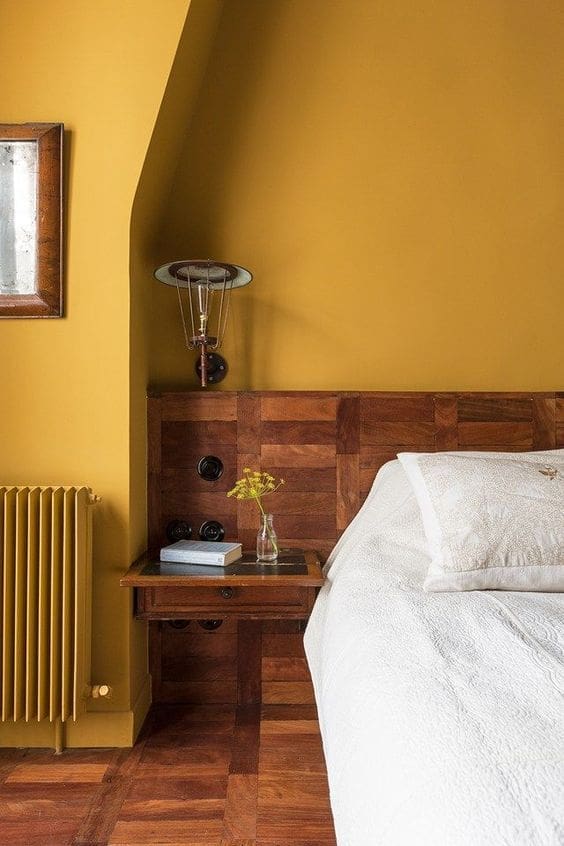 Oranges
A colour as powerful as orange can create a strong statement. It is emotionally stimulating, energising and vibrant.
Orange may not be the best colour for your bedroom where you want to unwind but it's ideal in an art room where you want to promote creativity or in an exercise room where you want to unleash energy. We also love it in a hallway like in the image below.
Browns
Browns are associated with being 'down to earth'. Brown represents reliability, security and responsibility and creates a feeling of warmth and comfort.
If the sound of brown paint is less than appealing, think again! You can find shades that are grounding and design forward.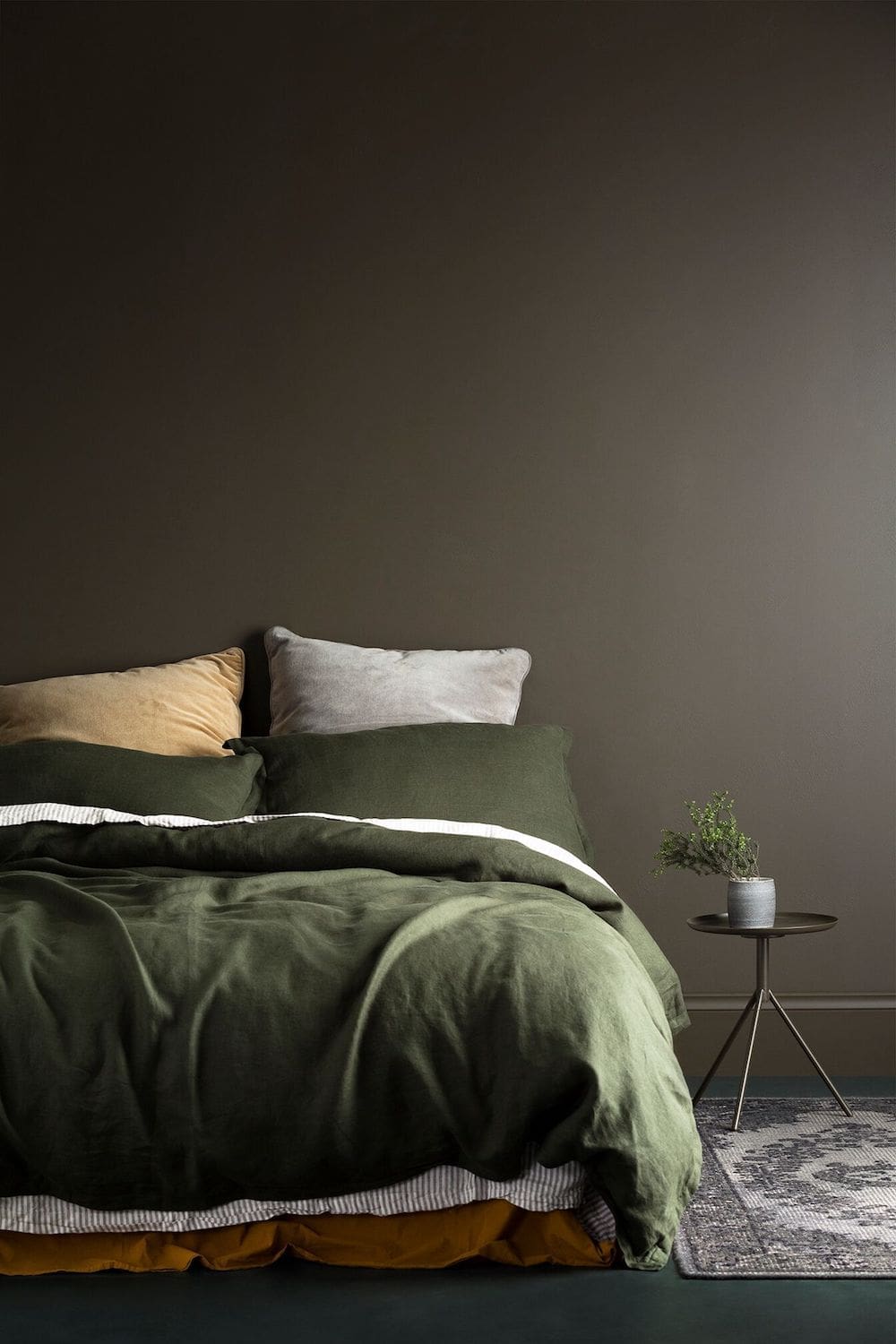 Reds
For a powerful colour that manifests feelings of love, warmth, comfort and passion, use red (just be sure to use it well!).
It enhances the appetite, which is why it can be seen in many restaurants. A vibrant, saturated red is said to raise the heart rate and can be quite uncomfortable to live with; however, a muted version is luxurious and cosy.
Red raises energy levels so it can be a good choice in the living or dining room where you want to stimulate conversation, or in an entry to make a strong first impression.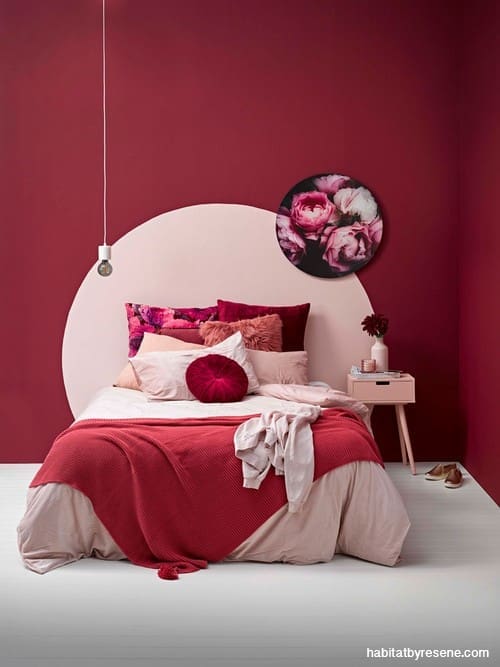 Blues
Blue is known as the most calming colour in the spectrum. It represents security, orderliness and tranquillity and is often used in areas where a calming effect is required.
Add hints of green for teal which complements any style and creates a feeling of serenity and depth.
Black
Black is a powerful colour. When softened with other colours it can create the ultimate style statement. Sophisticated and classy, black is best used as an accent colour to balance and ground a room.
Some interior designers and colour experts believe every room needs a touch of black to ground the color scheme and give it depth.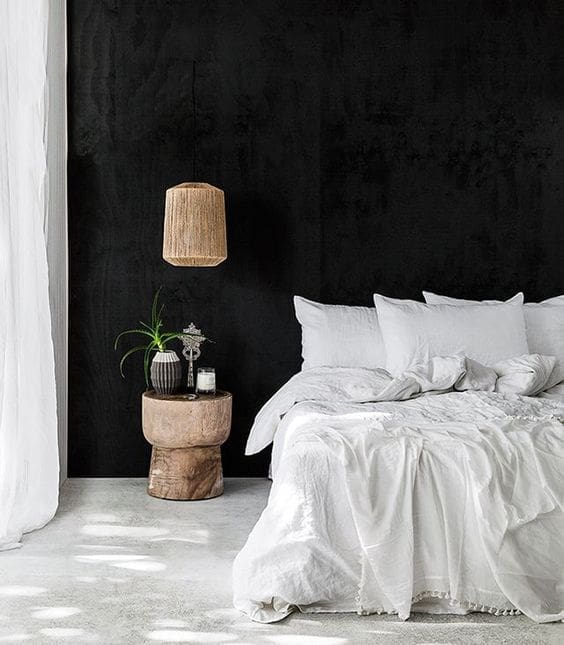 There you have it! What colours are you obsessing over at the moment?
Colours can affect us in many ways so when it comes to painting and decorating a room, it's important to choose wisely!
We'd love to see photos of your favourite room! Post them on Facebook, Twitter or Instagram and tag us @stylecuratorau.