Jen Bishop is the blogger behind interiors addict and a lover of all things brass, lacquered and luxe.
So when it came time to create a nursery for Baby #2 (due next month), we knew she'd create something special!
Together with West Elm and Pottery Barn Kids, Jen collaborated to create a glam, unisex nursery that melds design styles. Today we chat with her about the space, which she says came together like a dream.
Related article: 11 of the most stylish wall shelf options for a nursery or child's room on any budget
Related article: Alexander's Australian inspired nursery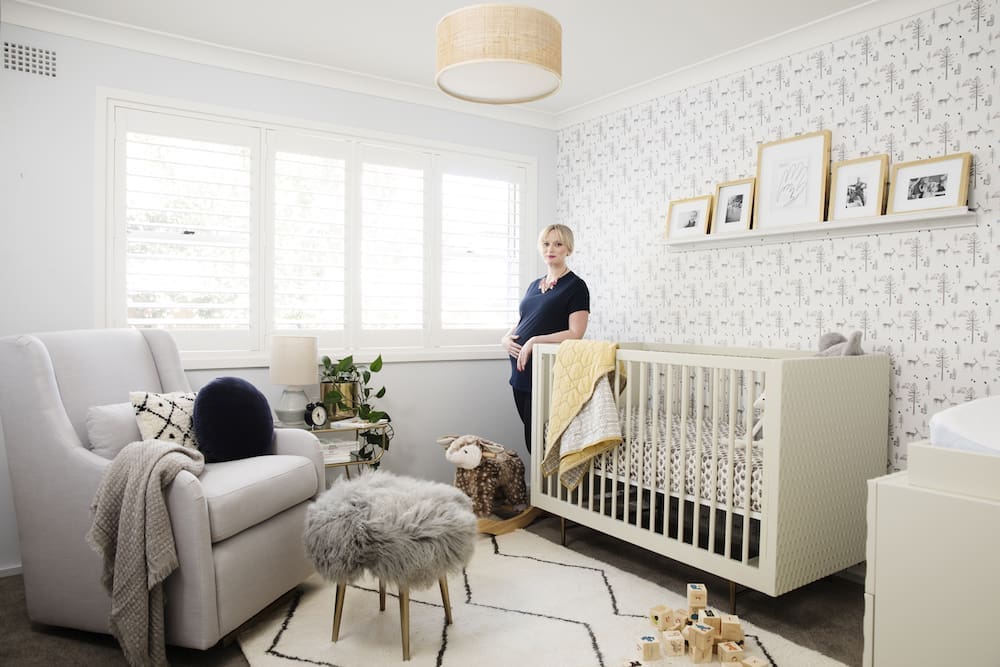 Although Jen is completely interiors obsessed, she chose to engage an interior designer to help her create this magical space for her baby boy.
"As much as I love interiors and know what I like, I have no design qualifications and I think it's always great to pick another person's brain, especially if they're an expert!" she explains.
"I always love working with West Elm and Pottery Barn Kids and when they collaborated on this collection around the time I announced my pregnancy, it just felt like it was meant to be!"
Shop the look — neutral glam nursery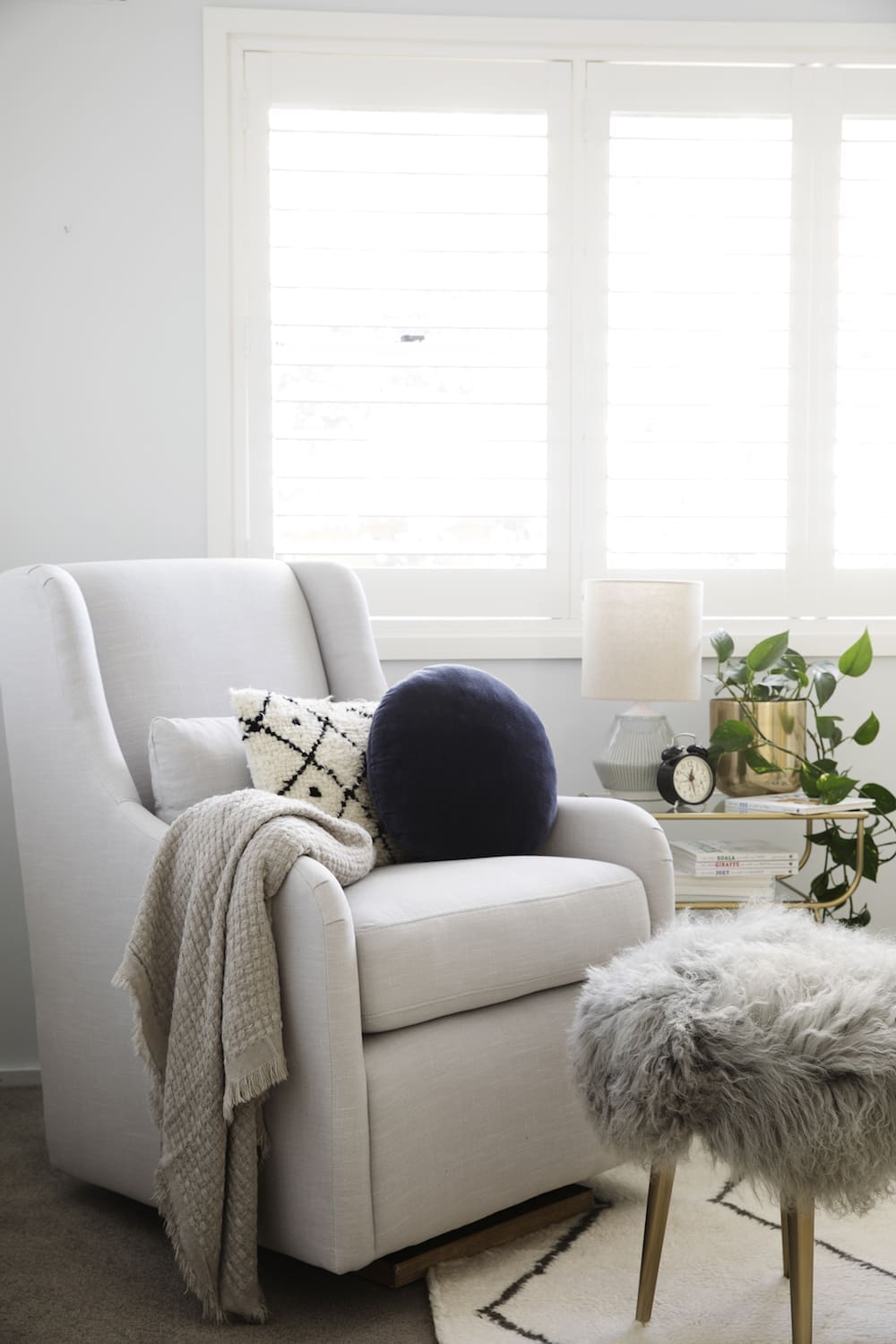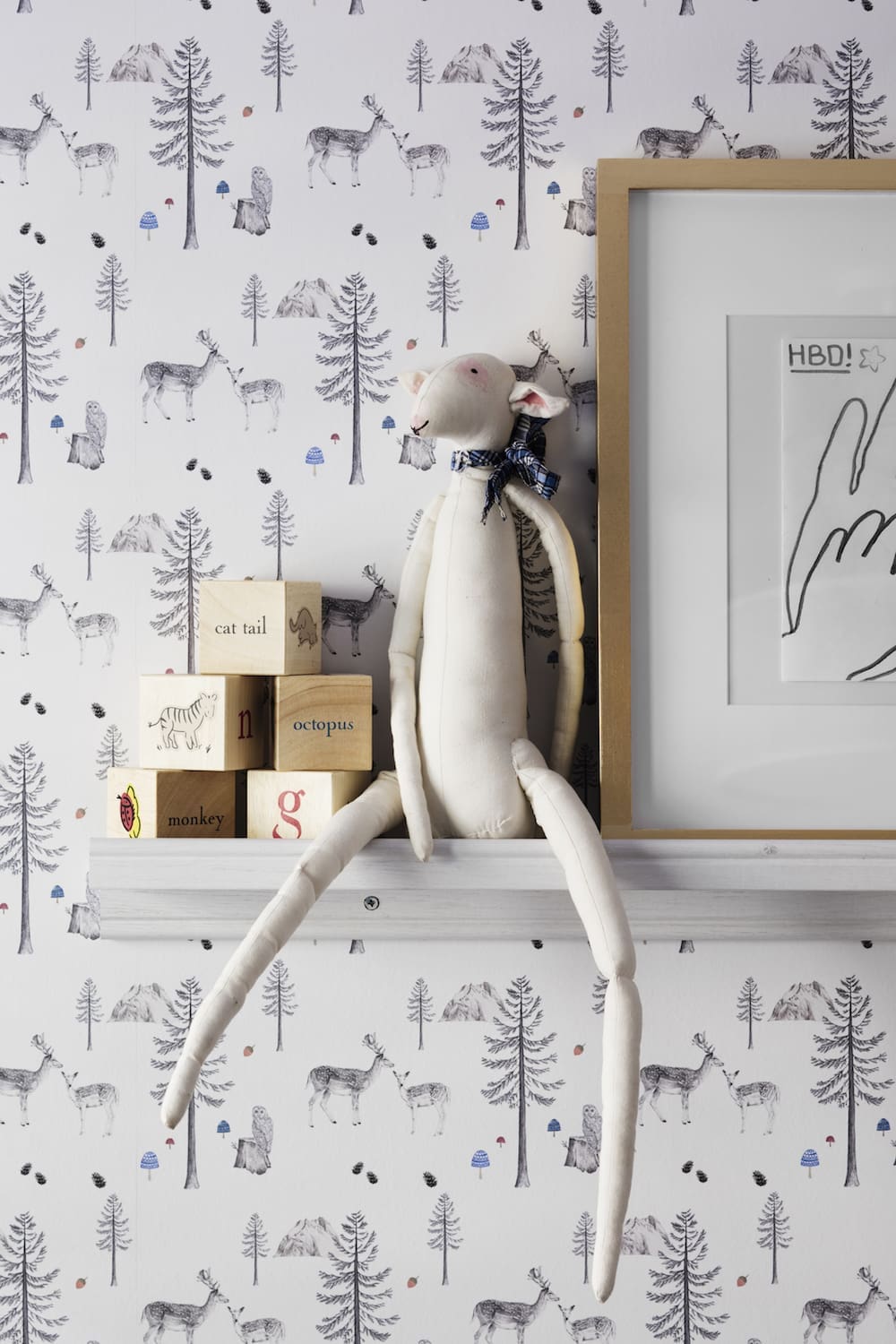 Jen's usual style is quite classic and colourful but in this space, she stepped outside her comfort zone.
"Because the furniture was so modern and elegant, and not obviously kid-like, I used that as inspiration to ask for something calm and serene — for me and bub!" she says.
"I didn't want to go for the obvious boy colours like blue and red. And I love the impact of wallpaper; even on one wall."
Jen selected the Love Mae's Sleeping in the Woods design wallpaper from Queensland-based Milton & King.
"It adds that essential bit of whimsy every child's room needs! Wallpaper is an investment, especially when you factor in hanging it (although this can be DIY-ed if you have the skills, time and confidence!), but a single wall is pretty affordable and makes a serious impact for the money."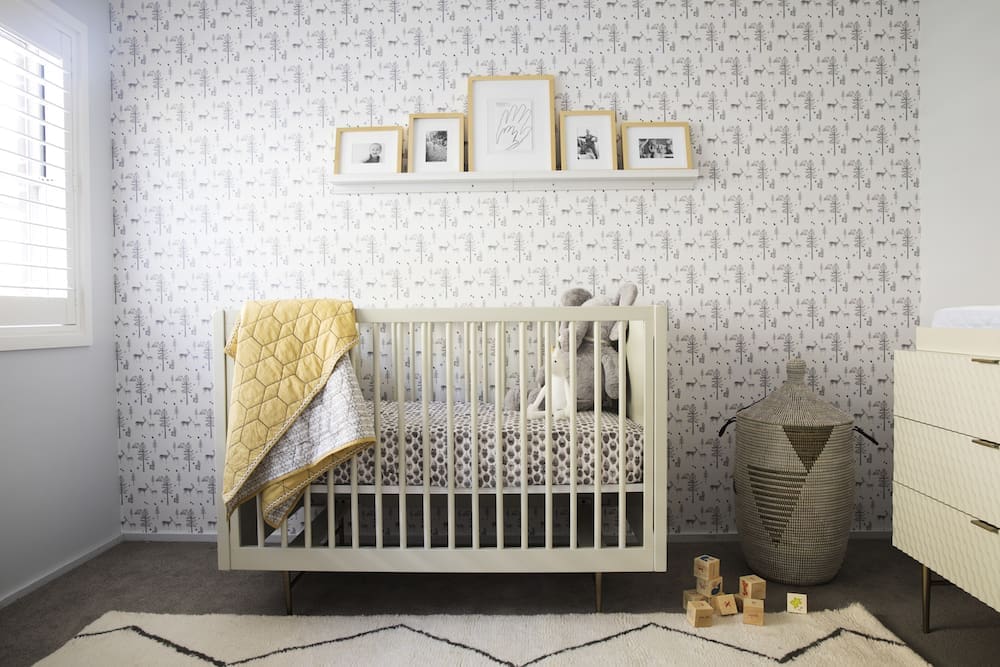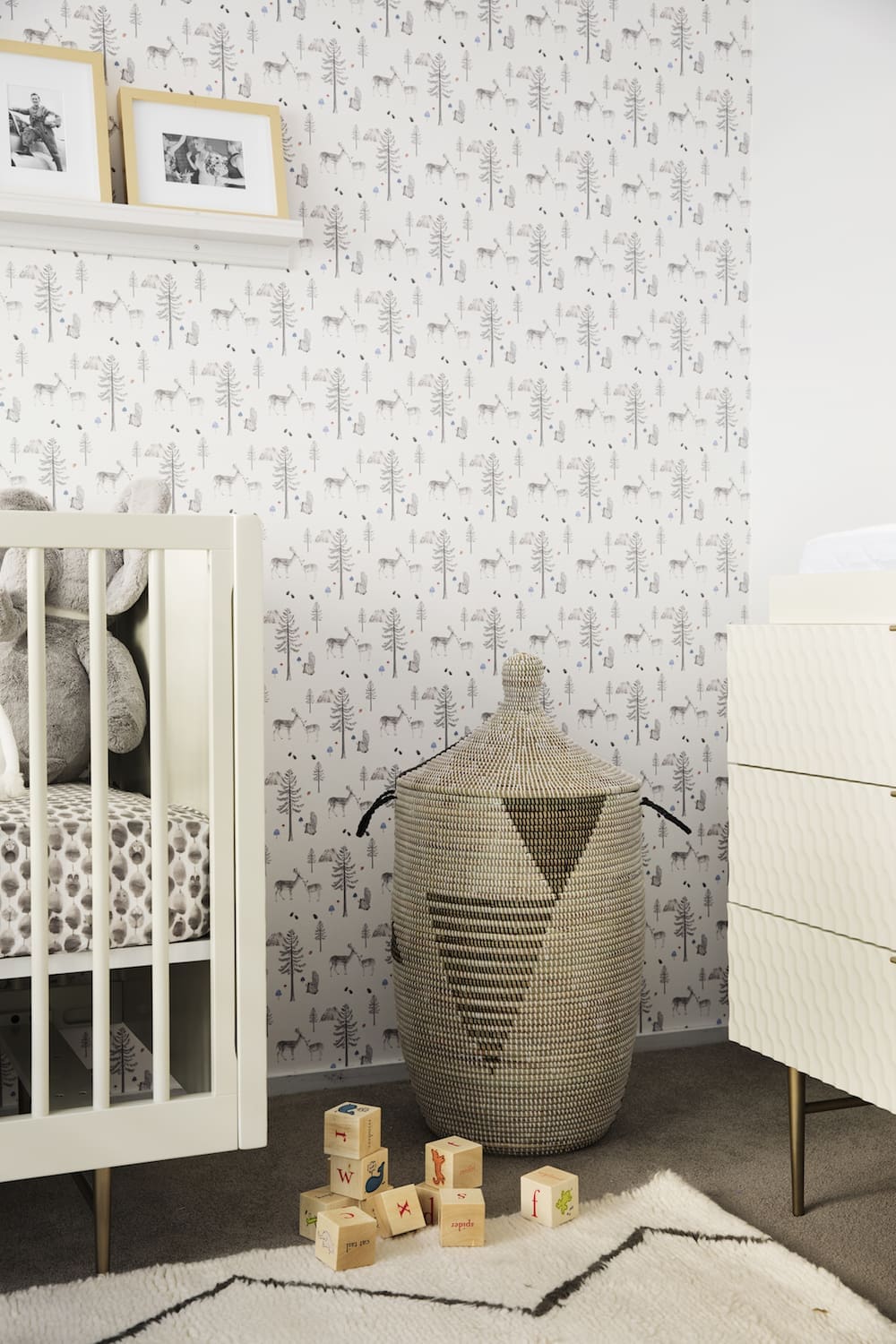 And Jen's favourite features in the nursery?
"The cot and dresser are such beautiful pieces of furniture and I'm really happy with the wallpaper too. I love that we incorporated the brass mirror, which was a wedding present five years ago.
"Even though we know we're having another son, I love that this room feels unisex. Babies don't really care what their room is like, let's face it, but we will definitely be able to keep this wallpaper when we turn it into a big boy room with a bed and more of his own choices down the track."
Thanks Jen for sharing your glam unisex nursery! You can find more information about the pieces Jen used on the interiors addict blog here.
Image credit West Elm. Photography by Sam McAdam-Cooper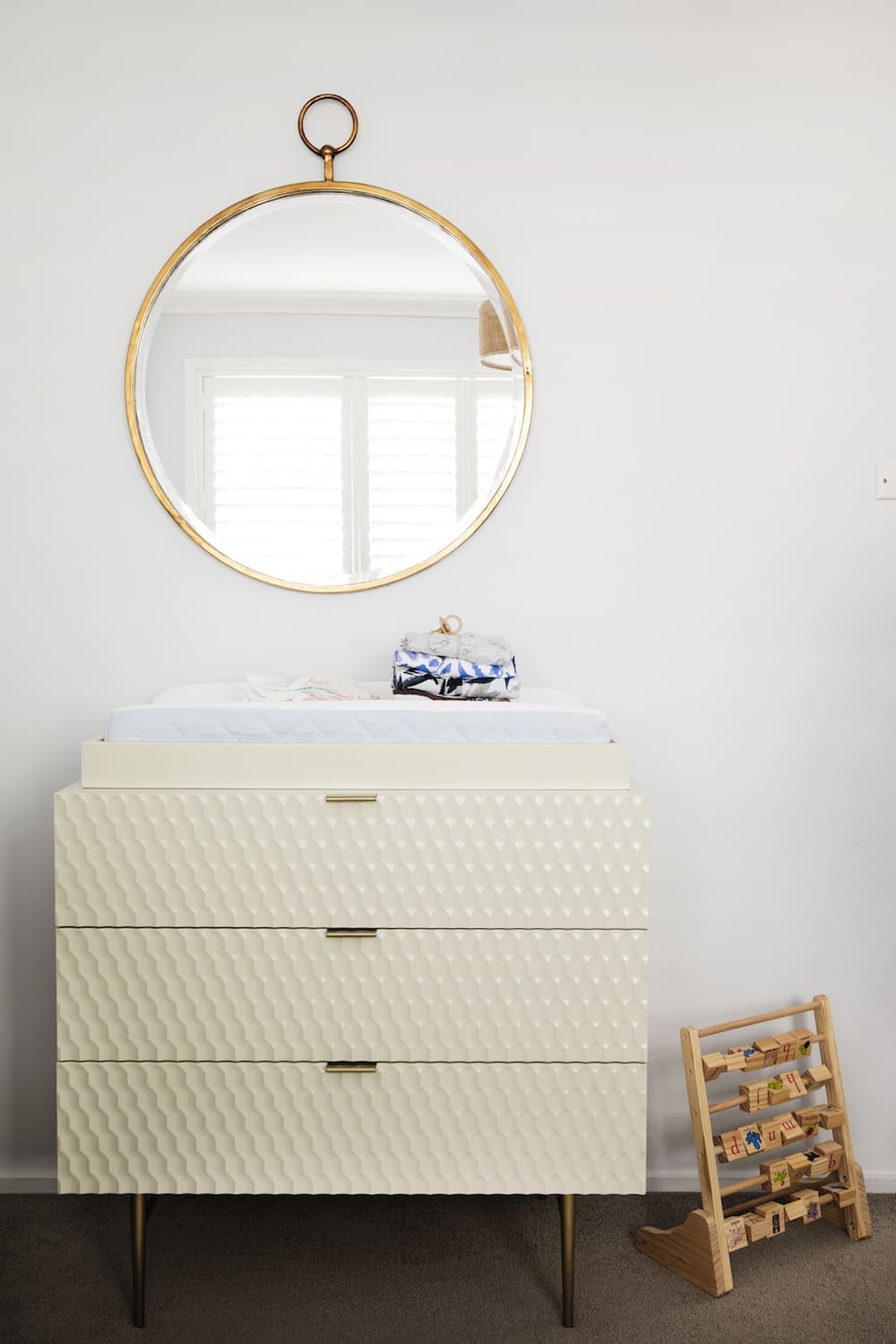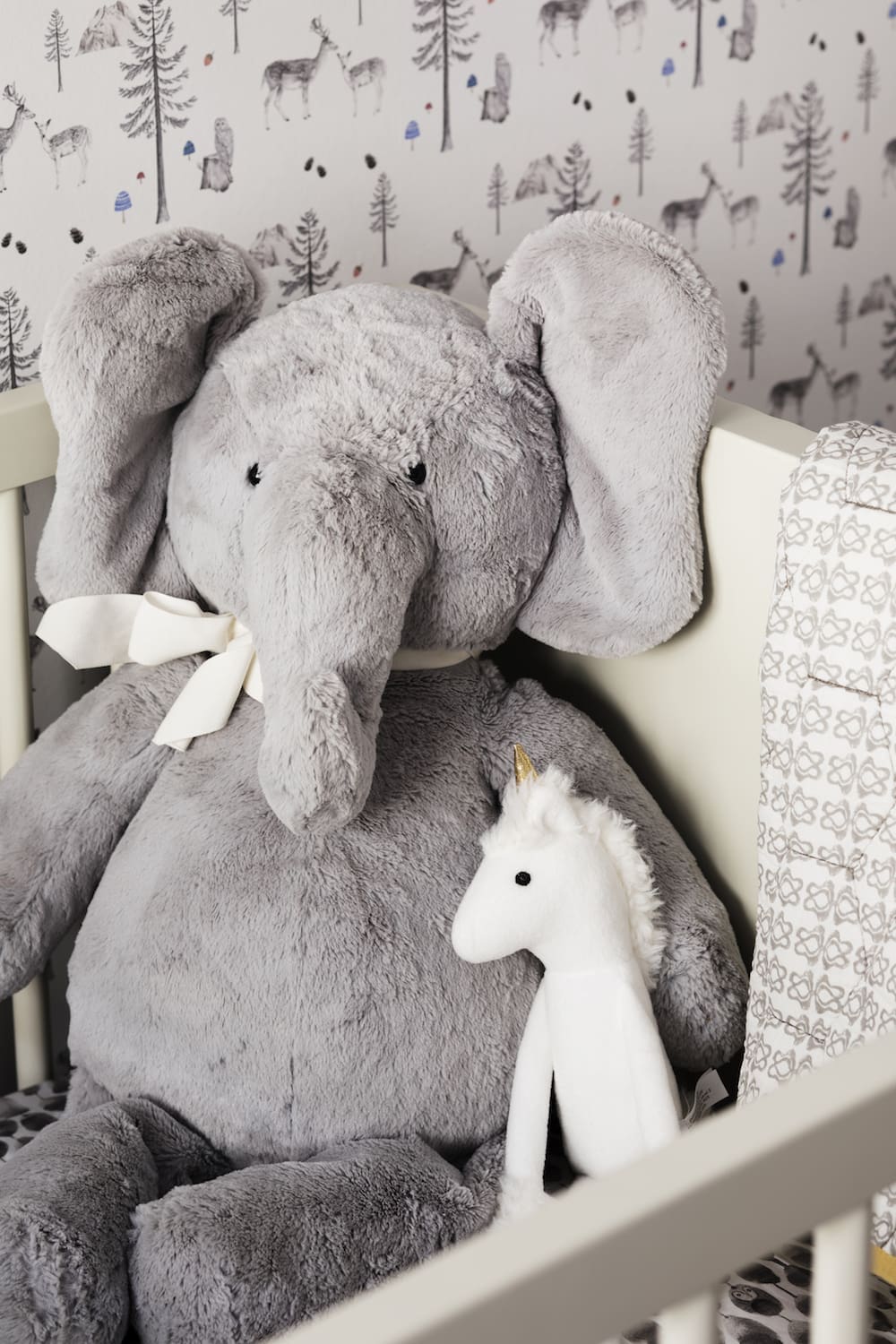 Shop the look — neutral glam nursery
Disclaimer: This post contains some affiliate links. This means that when you click on a link and purchase something from that site, we may make a small commission at no extra cost to you.