The arrival of spring can often inspire us to update our living spaces and freshen things up. One of the best ways to do this is with paint. Today, stylist Nikki Parkinson shows us her quick and easy living room makeover on a budget.
Related article: How to kill ugly wall paint: Expert tips to cover strong paint colours
Related article: Before and after: A dated living room gets a dramatic makeover with Canberra Outlet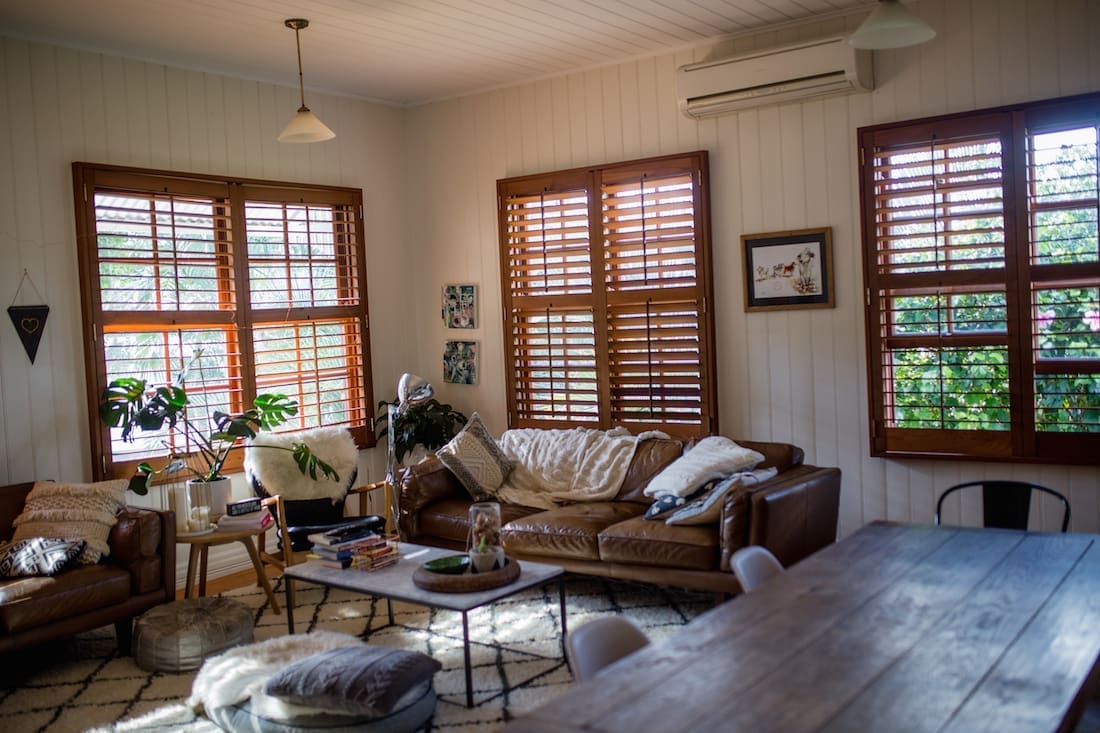 Splash on the paint…
Nikki's aim was to transform her traditional looking living room into a more inviting space to enjoy.
"I wanted to create a fresher, brighter area, quickly and cost effectively," she explains.
"I realised the best way to achieve this was with paint, restyling a few existing furnishings and adding some final touches."
Plan your budget and timeline…
Nikki was keen to stick to her budget and get it done in a weekend.
"My budget for this project was just $500. With a busy family and work life, I wanted to complete the project within a weekend."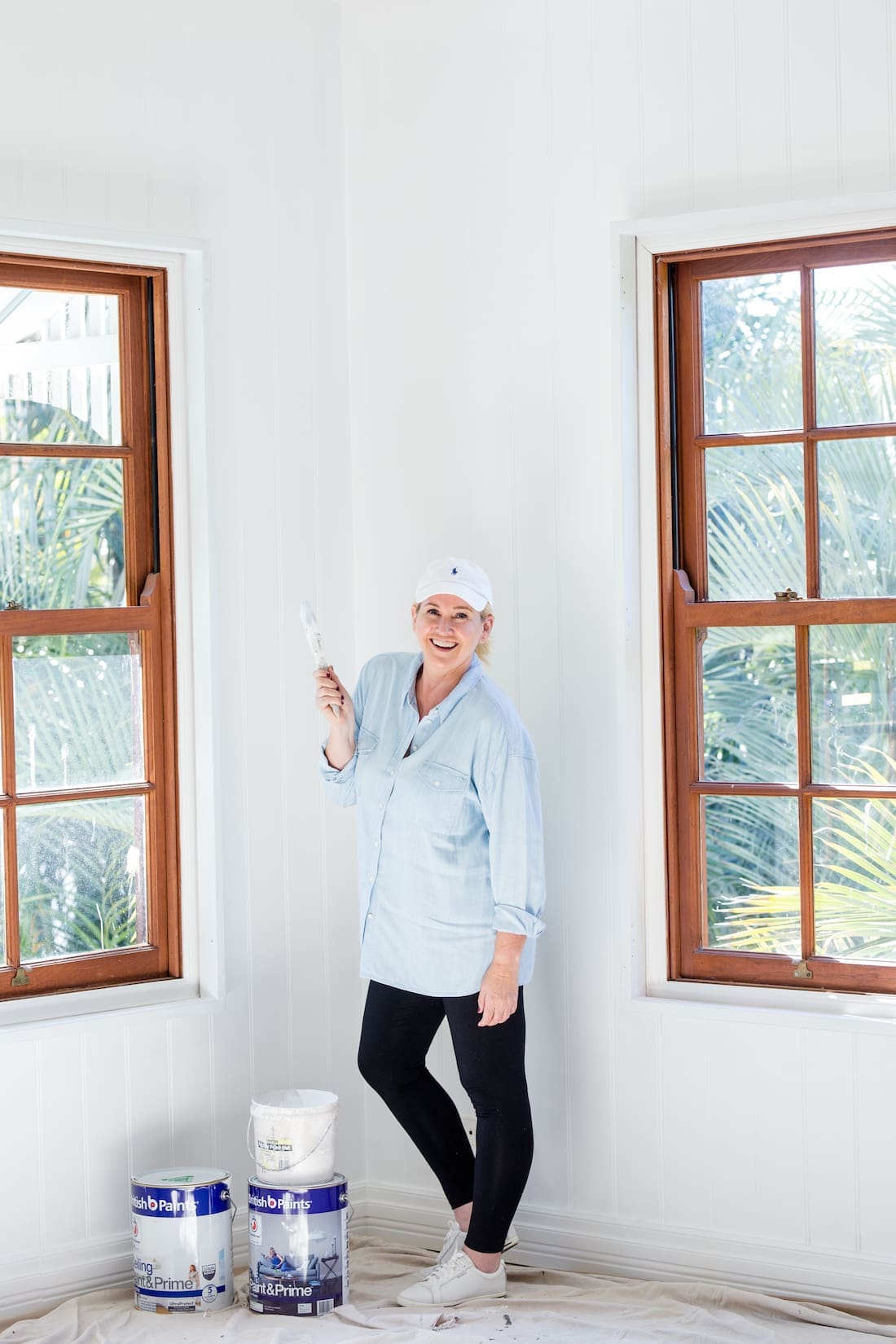 Sample it…
A great option to complete a paint job in a hurry (while still doing a proper job) is choosing a product with paint and primer in one.
"The main barrier for me starting the project was the time and skills involved," Nikki says.
"As a paint and primer in one, British Paints Paint&Prime meant I could do just two, easy to apply coats. It was perfect to achieve the makeover in less than a weekend and I didn't compromise on quality."
It's important to test paint colours on your walls before you commit to painting the whole thing so grab a couple of sample pots first. For tips on how to choose the right white for your space, check out our helpful article here.
Nikki did the same, choosing a few different sample pots before she got well and truly stuck into painting.
"I bought four different shades of white and painted them on each wall. Then I observed how they all looked at various times throughout the day and night."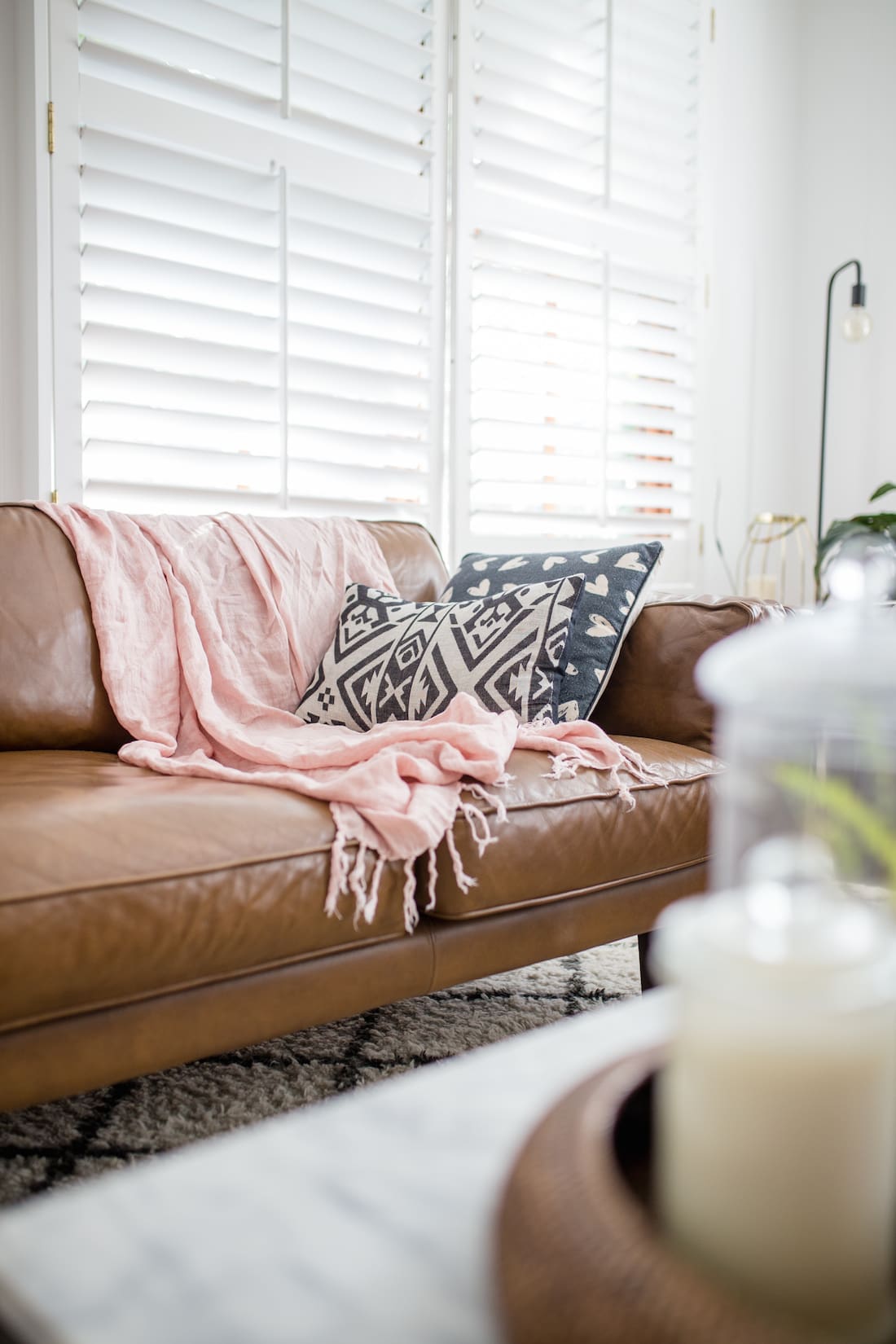 Think outside the room…
To stay on budget, Nikki decided to keep her existing furniture and pulled in a few items of decor from other rooms in her house.
This is a great tip for keeping your room feeling fresh and updated while still staying cheap and cheerful.
"I love how fresh a white colour scheme looks, as it balances our chocolate sofas and timber floors. I also wanted to bring touches of the outside in by adding more indoor plants," Nikki says.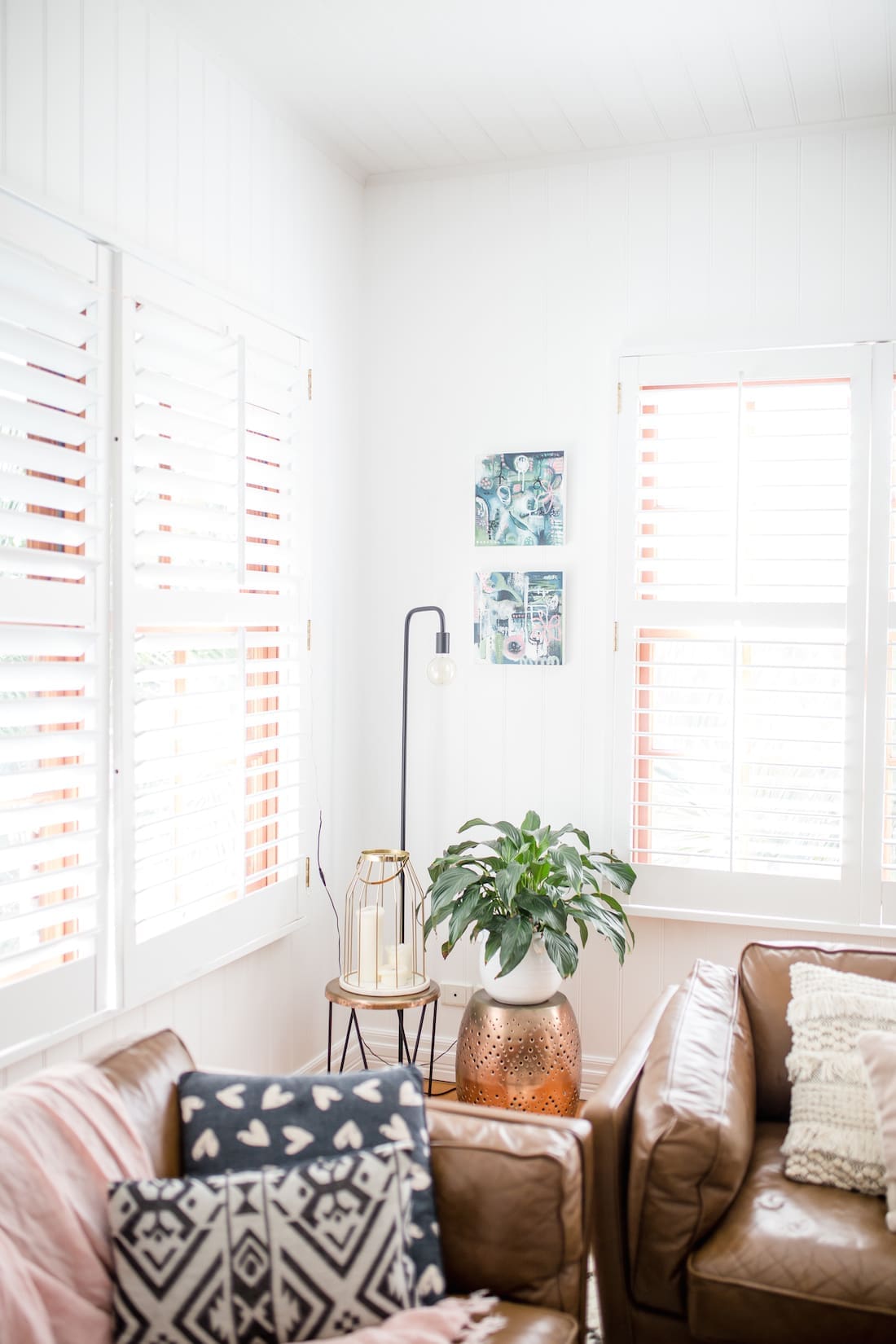 Repurpose existing items…
Another top tip to help in your quest for a living room makeover on a budget, is to give some old pieces of furniture a facelift. Think about what you could revamp using the paint you've already purchased to keep your budget super savvy.
Nikki did just this with a few items in her room, including a gorgeous storage dresser. The bright white gives the piece a new lease on life and alongside the white walls, makes it look bigger and cleaner.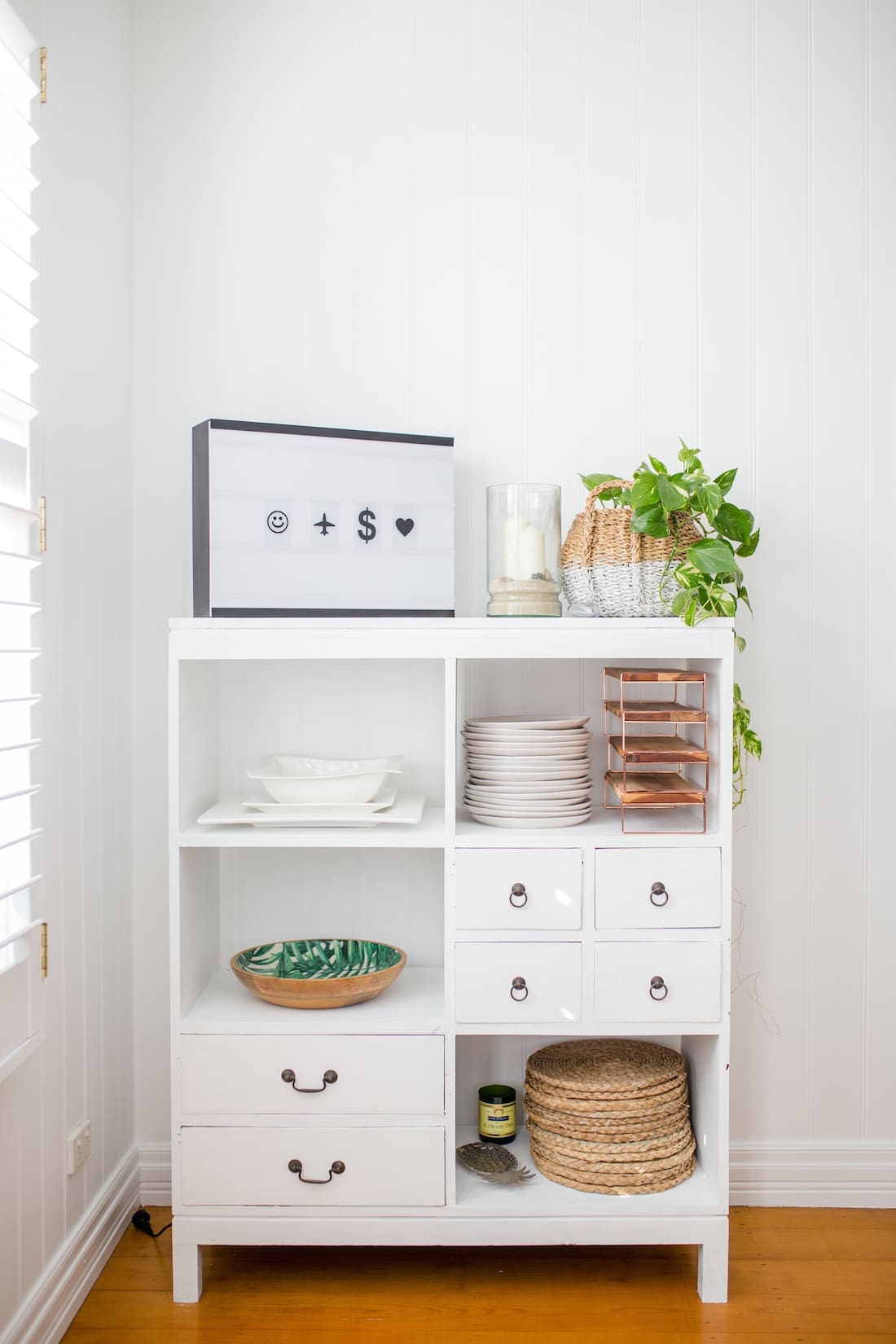 Get moving…
Next up, Nikki played around with the room layout and added some new soft furnishings to complete her living room makeover on a budget.
"It's amazing what a simple paint refresh can do. I also used accent colours of black and pink through some new cushions and light fittings. I'm really pleased with the outcome," Nikki says happily.
By choosing the right paint products, switching around your room layout and being clever with using items of decor you already have, Nikki proves you too can give your living room a complete makeover in a weekend without spending a whole lot of money.