Selecting white paint is not as easy as it might sound! And for many, it's not until you've made a costly mistake that you realise just how tricky getting the right shade and tone of white paint can be.
You see, white paint isn't just white paint… like that ad on TV about milk 'low fat, no fat, full cream, high calcium, high protein, soy, light, skim, Omega 3…' the choices available when it comes to selecting white paint can be just as overwhelming!
One of our readers is facing this challenge and asked us to write a tips article on how to select white paint.
Well, turns out we have fallen victim to this problem ourselves — we once got it so wrong that what we thought would be a lovely warm muddy white ended up looking like baby poo. We wish we were kidding! The results were so horrendous it called for an immediate redo.
Painting is one of those jobs that no one loves so we want to save you from ending up in this same situation. That's why today we've invited Erin Hearns, a Haymes Colour Stylist, back with to share her top tips on selecting white paint.
Related article: How to paint walls like a professional
Related article: Amazing home transformation: Before and after renovation of the Bardon home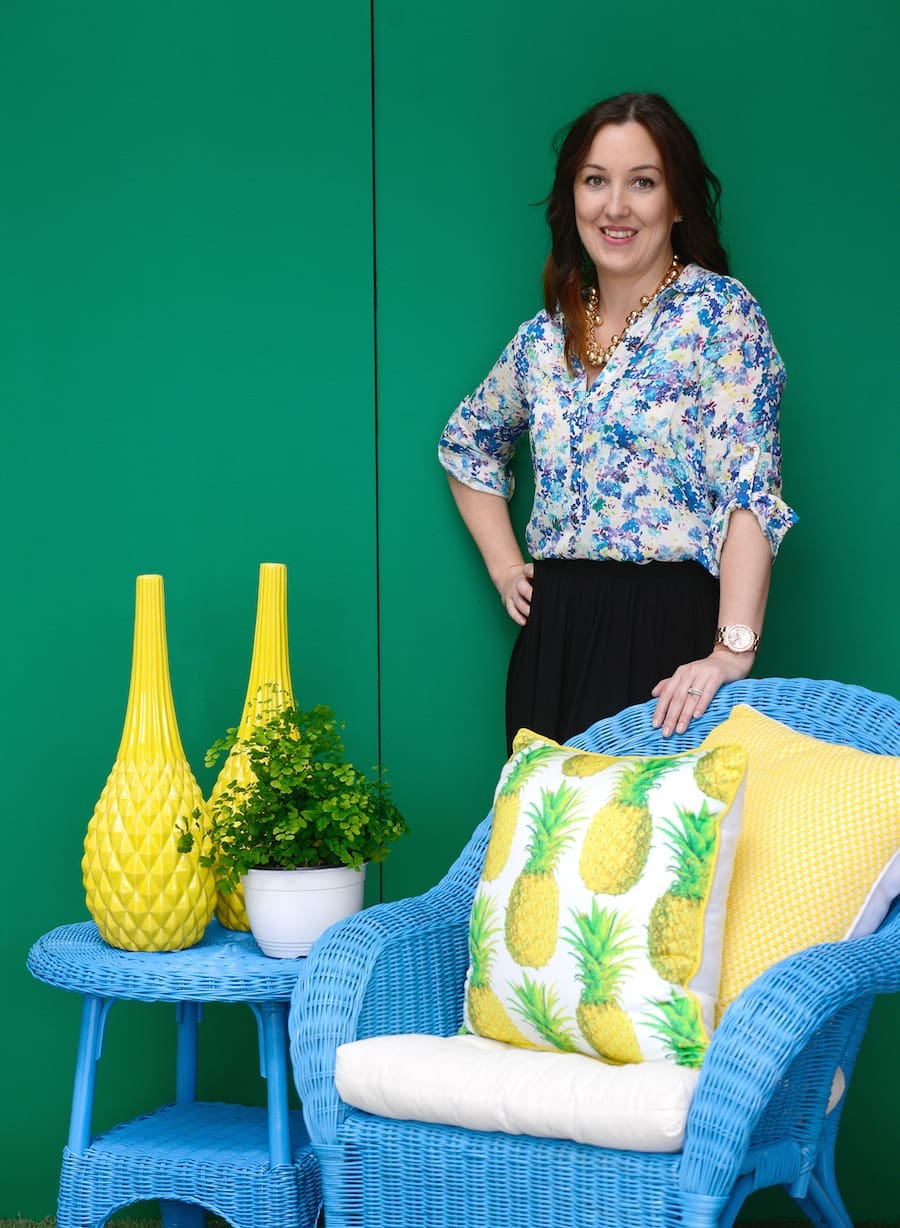 OK Erin, can you tell us what people need to keep in mind when selecting white paint?
"Choosing the right white can be very difficult as there is usually only slight tint variations between different whites and choices are almost endless.
"White reflects light so it is perfect for small spaces but also in larger areas to create a clean and modern look.
"Warm whites will soften the feel in a room creating a calm and welcoming home, while the cool whites will create a greater feeling of openness and a crisp contemporary space."
We hear people talking about warm whites and cool whites quite a bit, can you explain the difference and tell us when we should select cool or warm whites?
"Cool whites work well in brightly lit rooms as they can neutralise the brilliance, like a north-facing room.
"Warmer whites are great for south-facing rooms as they are most commonly the dullest rooms, the warm tones in the white will create an inviting space."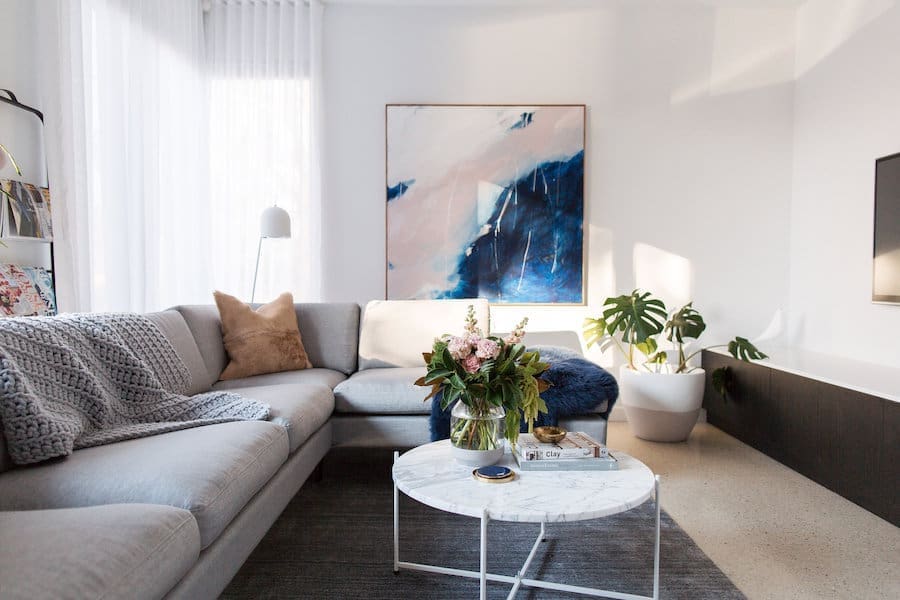 Those are great tips! What other advice to you have for selecting the right white?
"A lot of people will just choose a white in store from a colour chip, buy the paint right there, put it on their walls at home and wonder why it looks completely different to what it did in store — colours change in different light conditions and times of the day.
"You really need a sample pot and paint a large sample either on a big piece of card or on the actual wall in a couple of different areas of the home and live with it for a few days to make sure you are happy with the colour and that it complements the existing furnishings and fixtures.
"A good start would be to head into your nearest Haymes store to pick up the 'Natural Series' brochure which covers our popular whites and neutrals. Once you have narrowed your favourites down to one or two options take a sample pot home to paint up in different areas in your home. Make sure you also paint two coats on the samples to get the correct colouring and if you are painting over a strong colour place either a white or neutral grey piece of paper around the sample so the existing colour is not influencing the sample."
Our reader who requested this tips article has beige floors and wants to know what type of white paint she should use for her walls to minimise the colour of the floors, what would you suggest?
"Beiges are typically a warm neutral colour with a red/yellow undertone, to neutralise this you can go to the opposite side of the colour wheel and choose a cooler colour with a little green to soften the warmer tones in the beige for a more balanced look."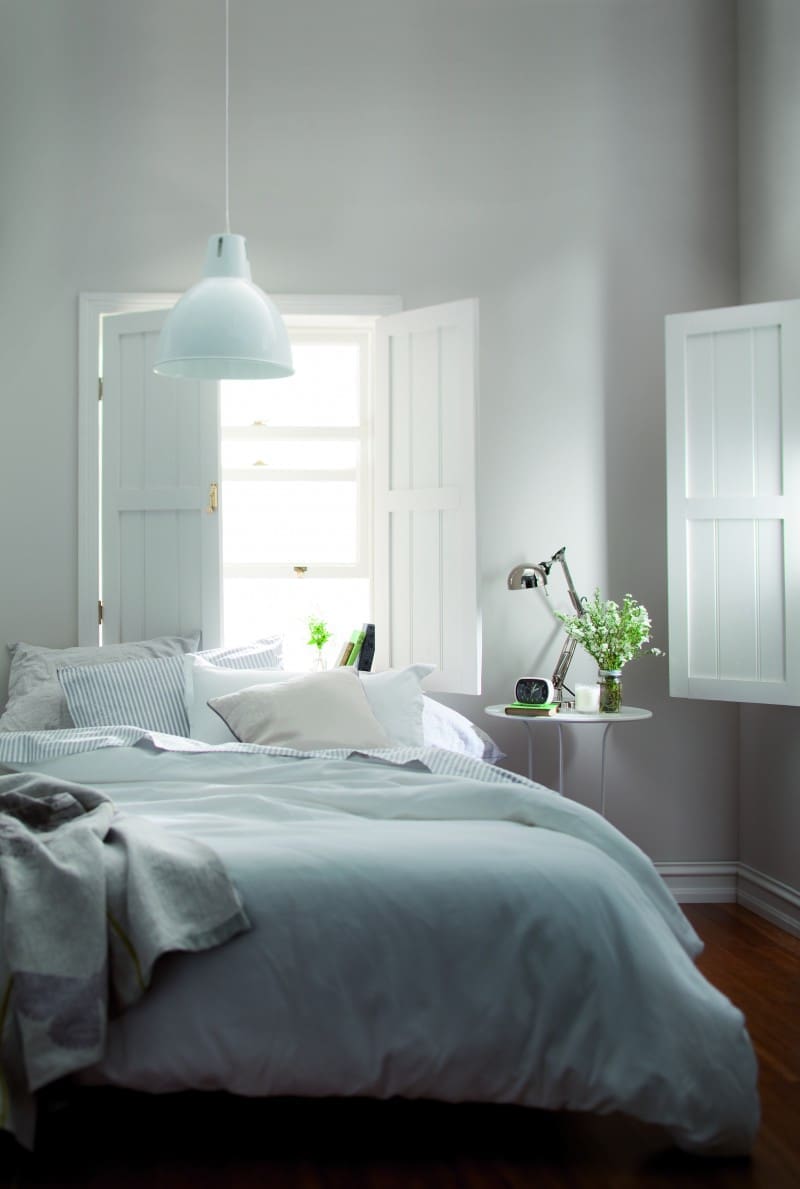 Many people also have wood features in their home, what should they consider when selecting white paint?
"Warmer whites tend to blend more seamlessly with the warmer timbers but again the complementary cooler greener side also works. If it is a more grey timber you could use a modern white with a slight grey tint for a fresher look."
Are some whites better suited to certain styles of interiors? For example is there such a thing as a 'Heritage' white or a 'Coastal beach house' white?
"French Provincial whites tend to be on the milky side like Haymes 'Nearly white 1' or 'Organic 2'.
"A coastal beach house with a lot of light can take the cooler whites for a bright, uplifting feel. Try the Haymes 'Greyology 2' or 'Pale mushroom 1'.
"And a good colour for a heritage style interior on the warm side would be 'Minimalist 1' or 'Whitewash 1'."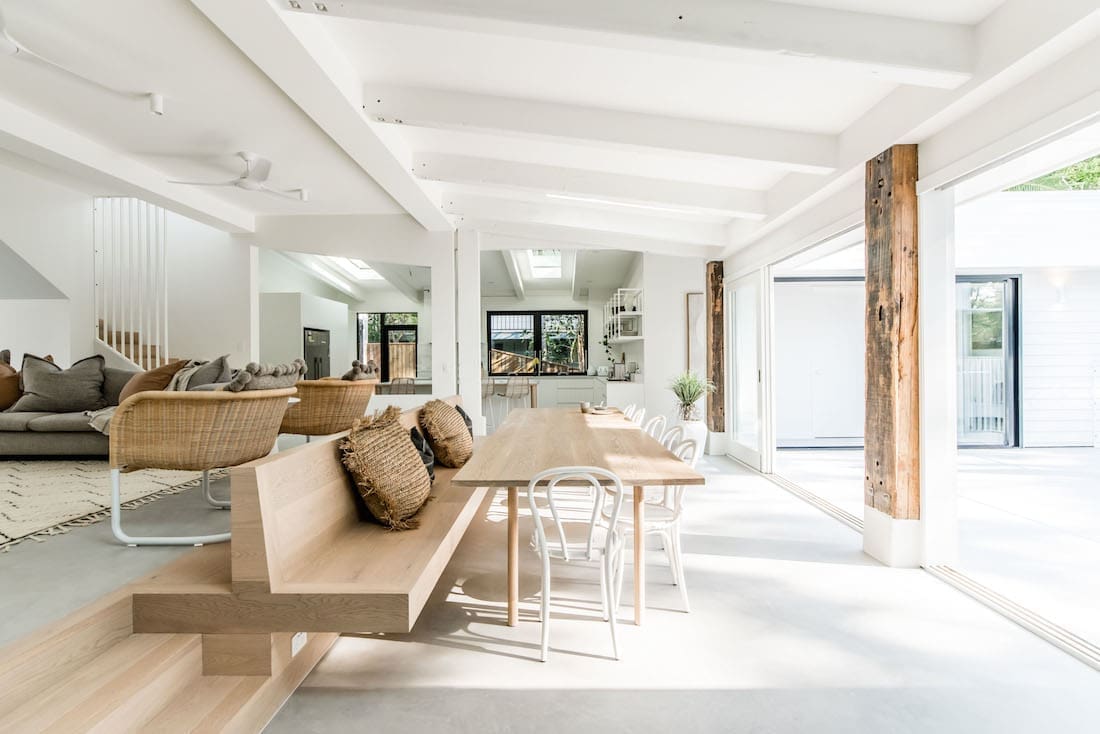 Do you have an all-time fail safe colour of white paint? Or what is the most popular Haymes white?
"My favourite whites are those with a touch of warmth. 'Magnolia moonlight' and 'Modesty white' are great in a variety of spaces.
"But one of our most popular whites in the past year has been 'Whitewash 1' which is also a fantastic neutral white that can fit most homes."
Thanks so much Erin for your expert advice! We've certainly learnt a lot more about white paints and will use your tips next time to avoid a repeat of our baby poo saga.
We hope these tips have been as useful for you! We've summarised them into a handy infographic — why not pin it to your Pinterest account or share it on Facebook so you have a bookmark back to this tips article? If you have even more tips on how to select white paint, share them in the comments below.
More reno advice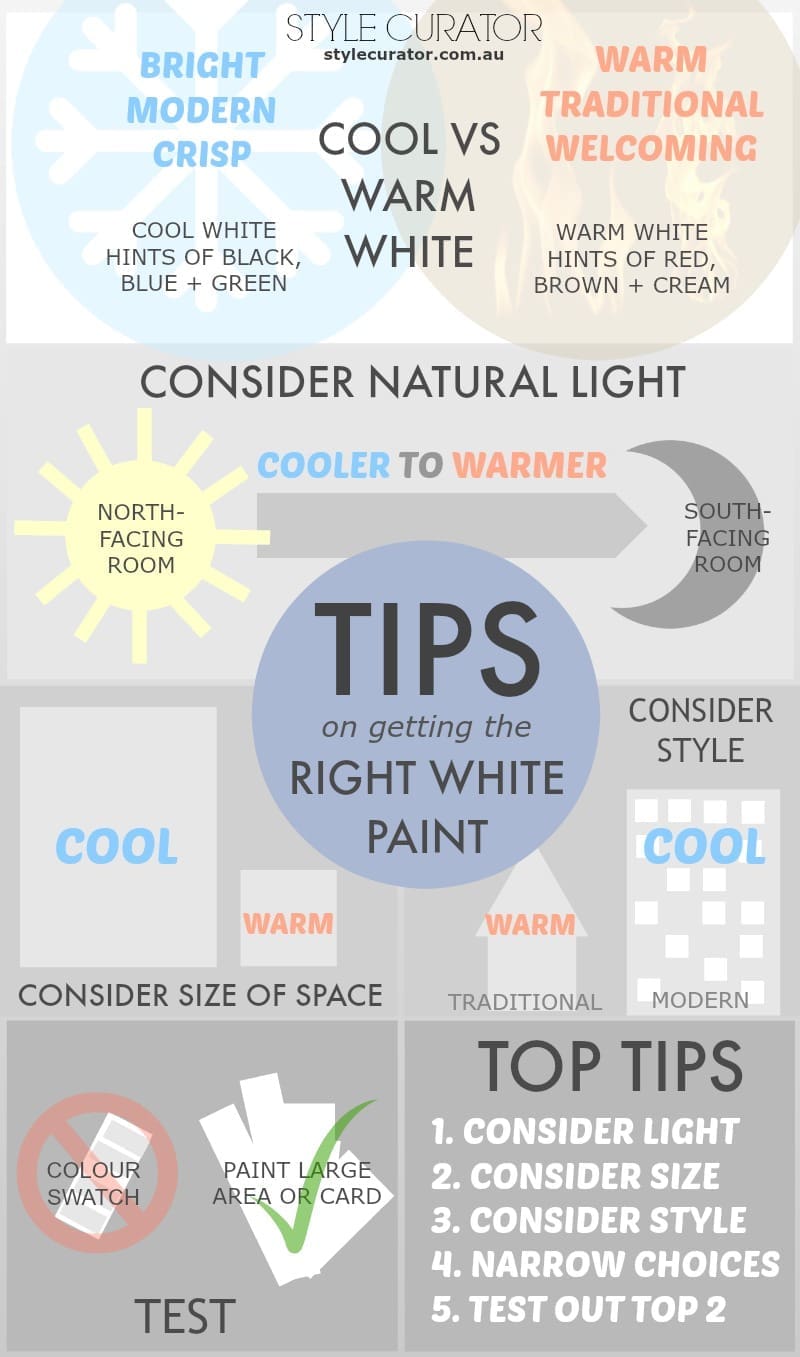 This article was first published in March 2016 and continues to be updated with the latest information and advice.