This week we drop by the studio of Alison Jackson. Run by Alison and Dan, partners in life and business, they combine traditional silversmithing with contemporary design to create their signature collection of fine contemporary jewellery and tableware in Canberra, Australia.
We chat with Alison about the beginnings of the brand, finding inspiration, the creation process, and what's next for these talented metalsmiths.
Related article: Explore the stunning artisan hand printed textiles by Walter G
Related article: Brian Tunks the Man Behind bisonhome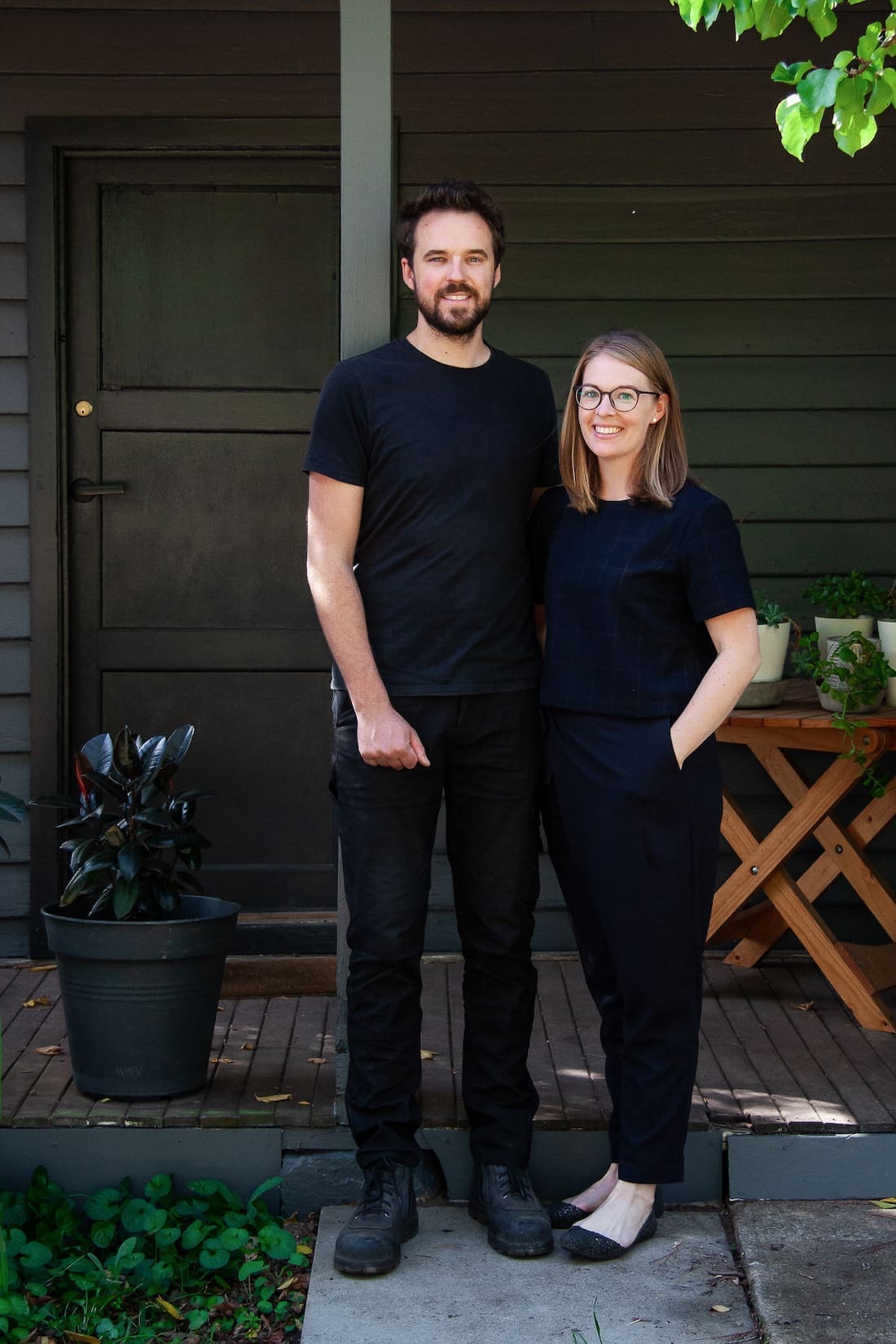 You started Alison Jackson over a decade ago, tell us about the journey.
"My story is a little along the lines of; interest becomes passion, passion becomes career," says Alison.
"It started as something fun from when I was young, tinkering away in my dad's small workshop under the house, making odds and ends in metal. I took regular after-school classes in jewellery for many years that pushed my interest and skills in metal further.
"When I finished high school, I followed my passion and studied Gold and Silversmithing at Australian National University. It was here I fell in love with traditional silversmithing, that is the making of hollow forms from flat sheet, very much a dying trade these days," she laughs. "I've always sort to keep pushing my skills and practicing this aspect of what I do, for the pure love of it."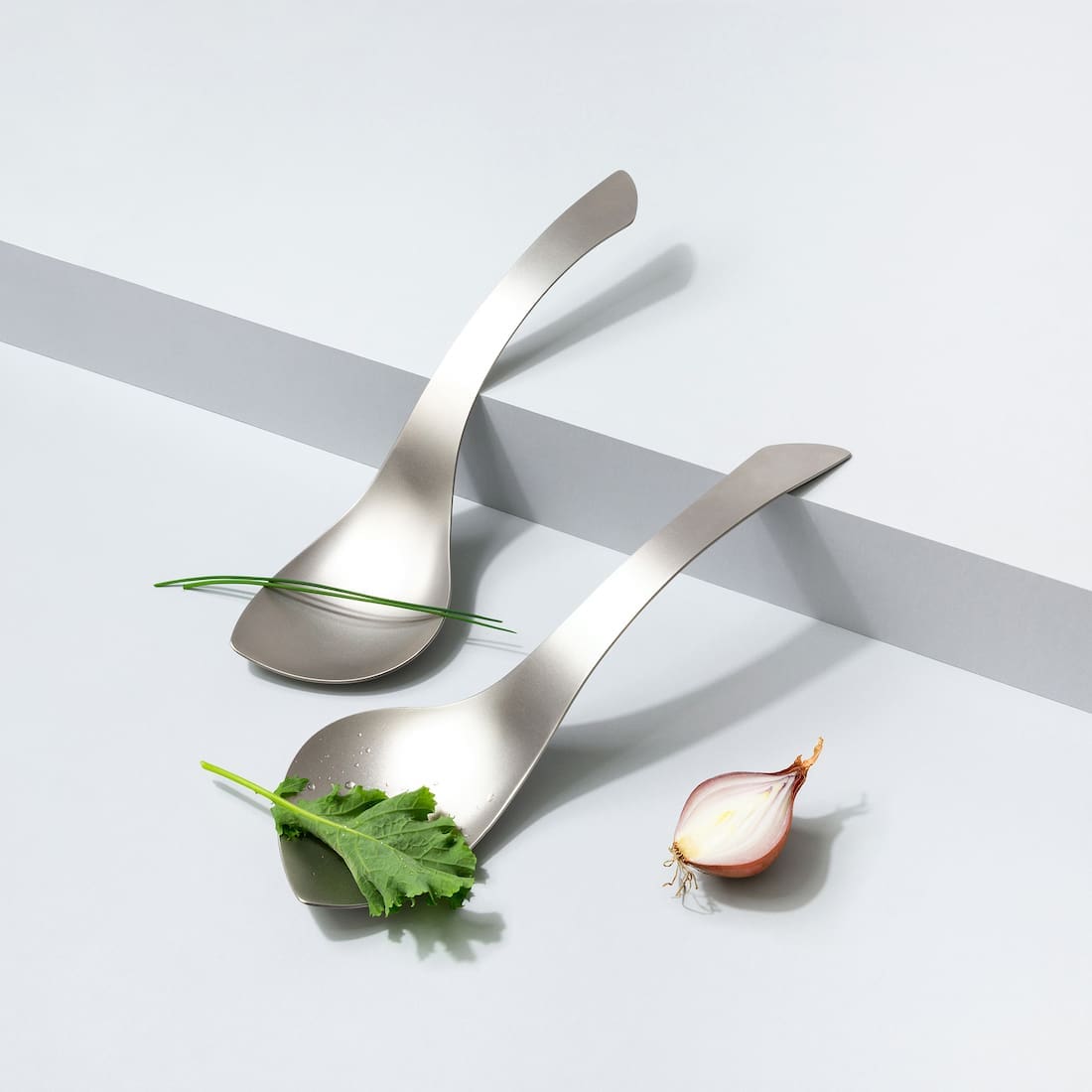 Once qualified, it wasn't as simple as stepping into full-time work as a metalsmith explains Alison.
"After studying, I wanted to find a way to combine my work and passion with a means to earn a living. I didn't suddenly decide to turn it into business one day, and it really has taken a long time but slowly my time shifted from part-time work to spending more and more time on my own work and seeking out opportunities.
"In 2013, I reached a tipping point when I decided to leap in full time into my business. In this year, my partner Dan and I also started working together.
"Although we are both metalsmiths, we come at it from completely different angles and have skills and ideas that compliment each other, instead of competing. Dan's background is as a sculptor working in a larger scale, mostly in steel — he's also a machinist and highly skilled fabricator. He brings invaluable knowledge across our designing, tooling and machining.
"The first project we undertook was designing our Little Spoons, one of the first products to launch in our newly shaped Tableware Collection. I had wanted to design and make a range of pieces in stainless steel that were repeatable and more accessible than my one-off exhibition object pieces. From here we went on to work closely on all our Tableware Collection pieces, and our roles are now quite intertwined in our business."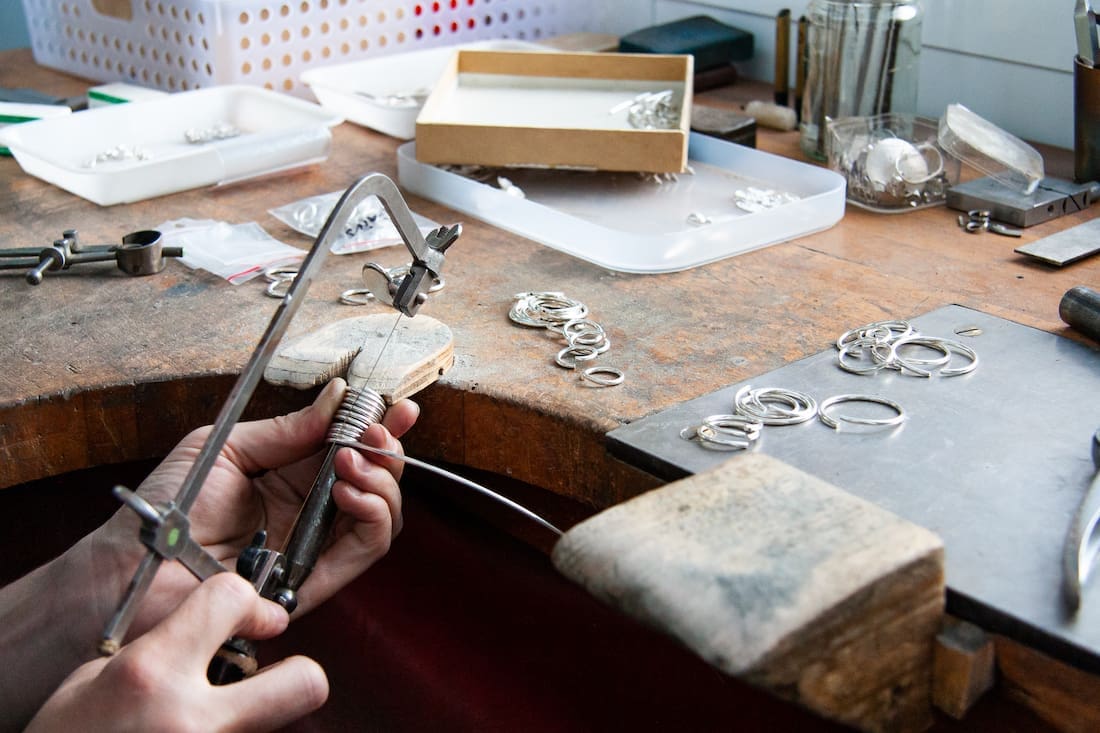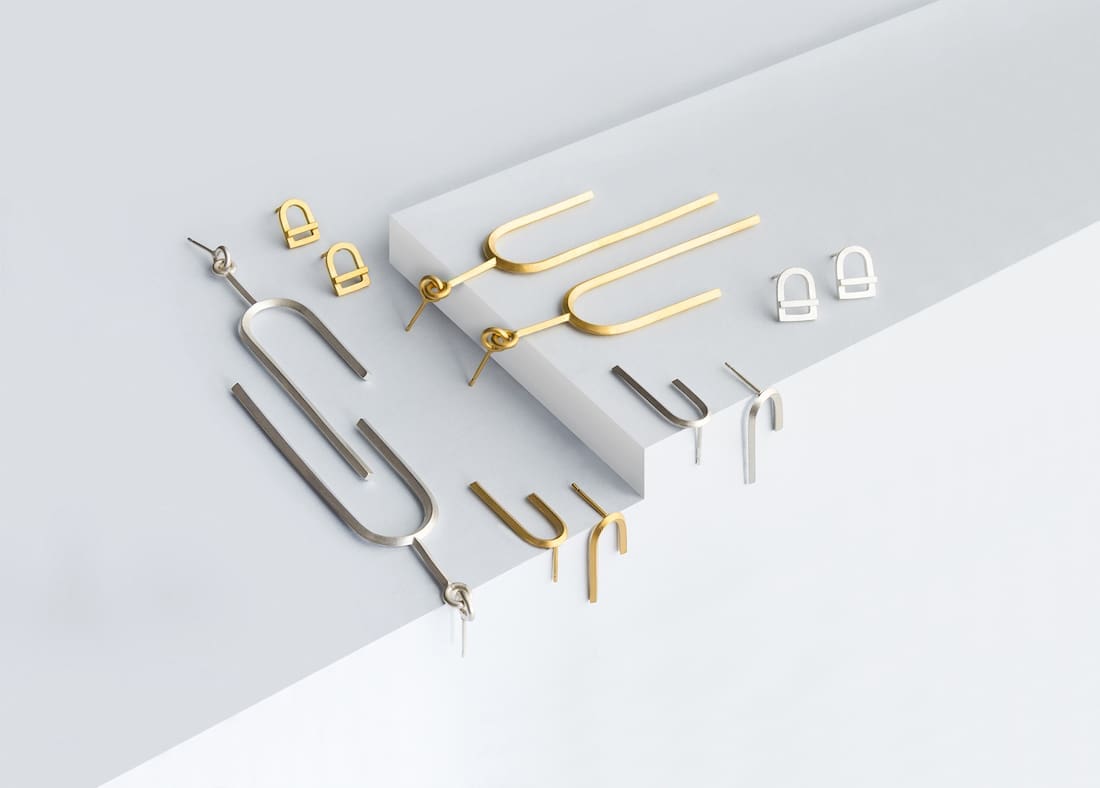 Rather than finding inspiration from outside influences, Alison says her inspiration comes from within.
"It's more of a head space for me [finding inspiration], going for a good long walk out in nature really helps to get my mind into gear," she explains.
"I find lots of small ideas join together to create the inspiration for my work. Dan and I will often play with ideas for many years before developing a finalised design. We each bring little bits to the table and when enough bits accumulate together they find their way into life as a finished piece!"
Alison describes their work as a blurring of lines between craft, sculpture and timeless design.
"We intertwine our appreciation for the traditional craft of silversmithing and metal forming with minimalist, elegant designs to create iconic metal pieces that are both modern and timeless."
"As we design, prototype and manufacture entirely in-house in our metalsmithing workshop, it's a different challenge to create pieces for our retail collections rather than a one-off art piece. The process of translating an idea or an initial prototype into a production piece, that is repeatable and economical to manufacture, is a challenge but one we really enjoy.
"We choose not to design for seasons or trends, nor to set out the regularity of how often we design new work. Instead, we focus on ensuring each piece we add to our collection fits within our aesthetic and has a well-tested and robust production process in the workshop to ensure durability and quality.
"The creation of new work isn't a fast process for us, nor one we want to rush. In fact, it is a process we enjoy and cherish as it's often where the best ideas are found."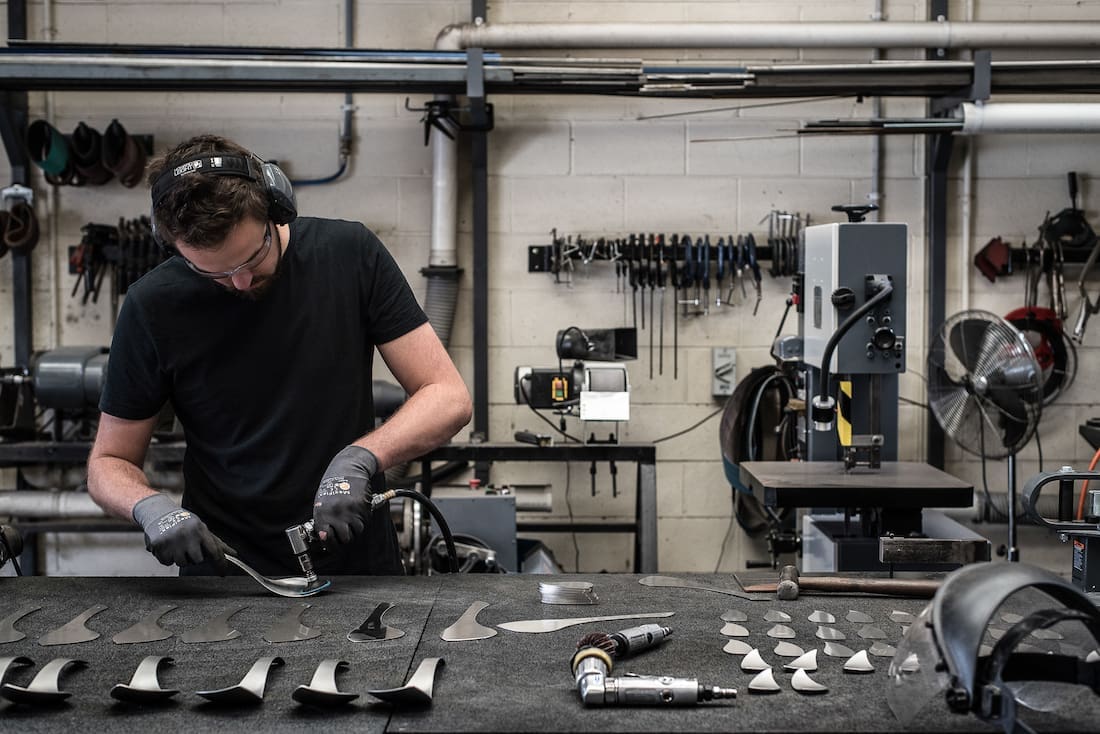 Their considered approach pays off and Alison shares one of her greatest career highlights.
"My Table Tools exhibition at CraftACT in 2015 was a definite highlight. The exhibition gave me the opportunity to try out a large number of ideas I had been mulling over for a long time," she says.
"I produced over 47 pieces for the exhibition and it really allowed me to focus on developing my traditional silversmithing techniques. A series of work '10 Vessels 10 Days' that was part of this exhibition was subsequently purchased and acquired for a permanent national collection."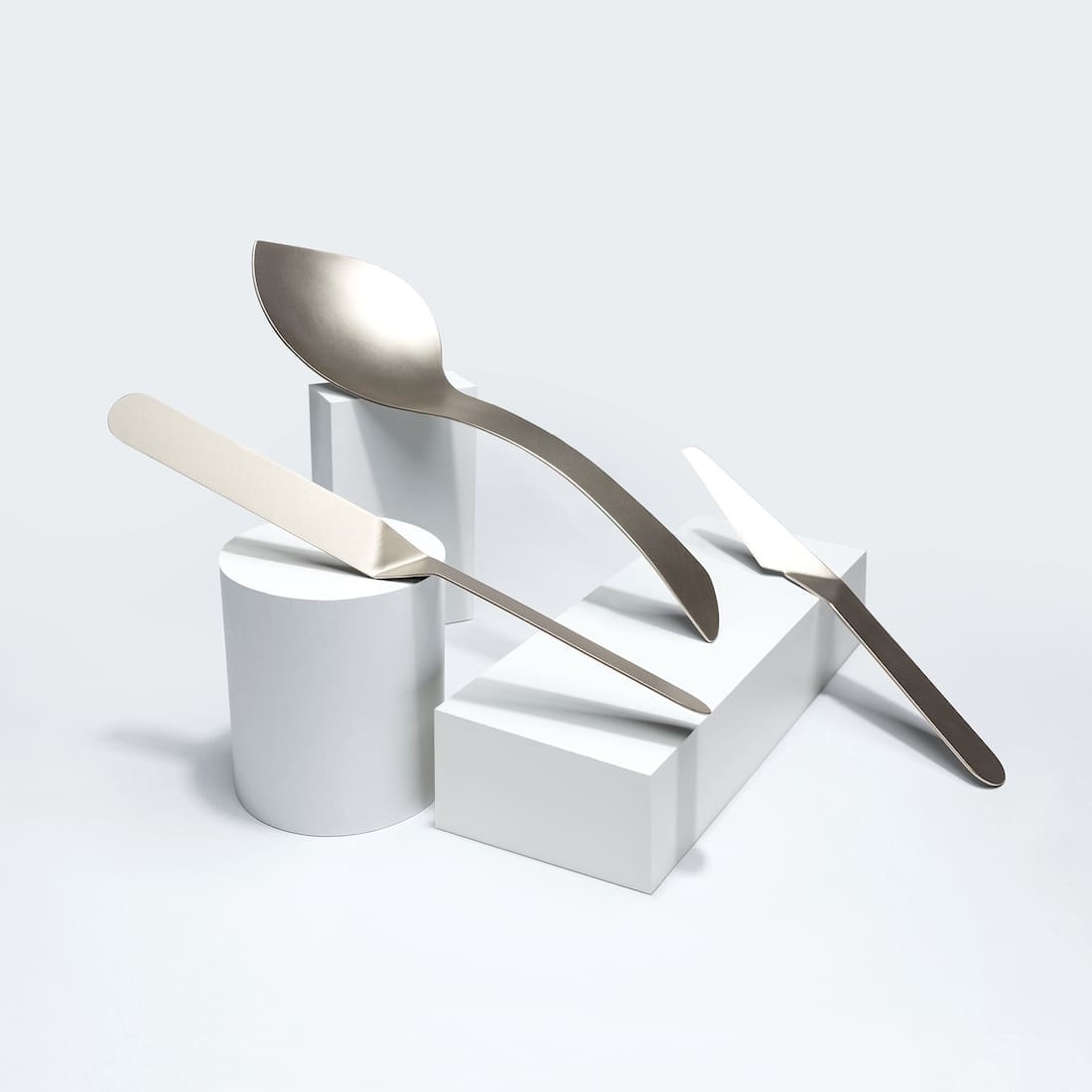 And what's next for Alison Jackson?
"We are currently working on a new exhibition at CraftACT, a joint exhibition between Dan and myself. It's titled Making: A Way of Life and is opening in late August 2020. We had always planned to have a physical exhibition at CraftACT with an accompanying online version to reach a wider audience — that might turn out to be a more useful idea than we thought given the current state of things! Either way, we are very excited to be presenting brand new object based work that we've developed collaboratively.
"This year, we are also planning to expand our Tableware Collection! We're excited to be adding some more object-based pieces for the home — we have had some ideas brewing for some time now, and plan to release these later in 2020.
"There are many exciting international exhibitions I would love the opportunity to exhibit in, particularly in Europe. It's always a balance between running our business and finding that precious creative time to just make, play and explore, as this is what often leads to exhibition pieces — it's something I often struggle with but I'm working on it!
"Aside from exhibition pieces, expanding our product ranges is a big goal at the moment, ultimately sharing our love for Australian craftsmanship with a wider audience."
To see more of Alison Jackson's collection, visit their website or connect with them on Instagram.
Photography by Karina Sharpe