Lusting after some new cushions or textiles for your home that are anything but mainstream? We recently discovered the hand printed textiles by Walter G — cue sophisticated prints in rich, earthy tones that are also ethically produced.
Today we had the pleasure of chatting with the power duo behind the brand, Genevieve Hewson and Lauren Emerson.
Related article: The colourful and creative handmade ceramics from Chimerical Homewares
Related article: Art as meditation: The warm and textured works by textile artist Monica Henry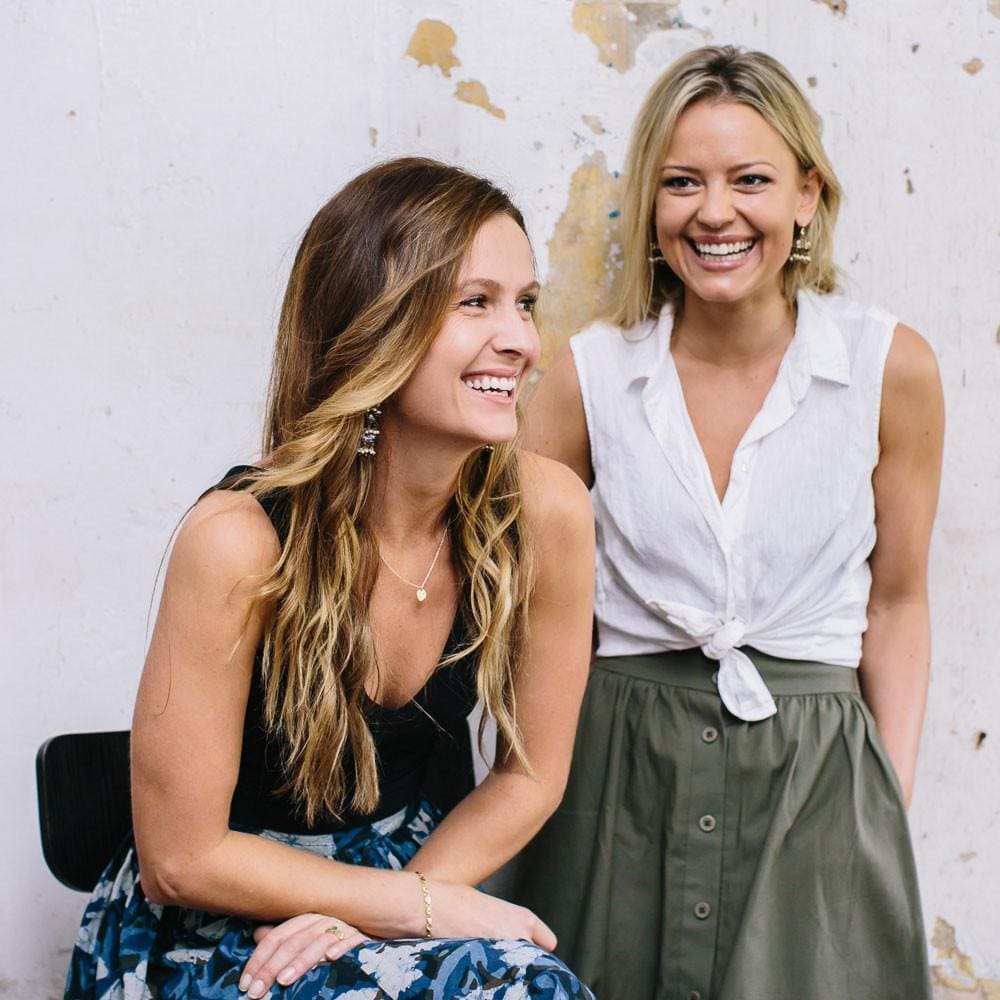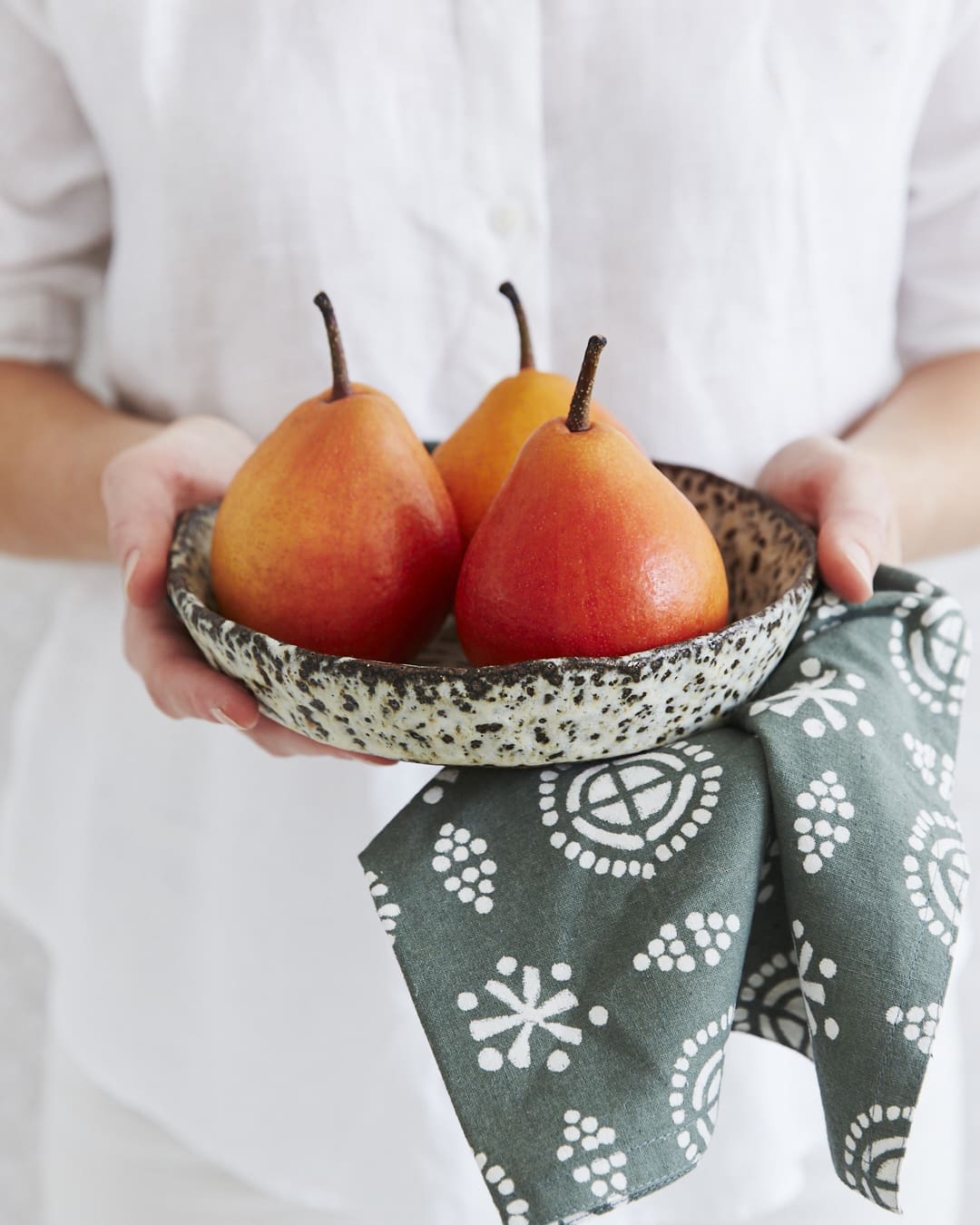 How it all came about
Besties who met in Year 7, Genevieve and Lauren both studied Commerce and Design. But it was travelling to countries known for their textiles that really helped cement their love for the industry.
On a trip to India, they immersed themselves in learning everything they could about indigo and block printing techniques. The whole time they were away, they lived in tiny and remote villages. Upon their return to Australia, Walter G — named in honour of their grandfathers — came to life.
The brand's inspiration and evolution
Keeping things simple is the Walter G approach. However, Lauren and Genevieve admit it didn't start out that way.
"We've always had a passion for textiles and collecting random and unique pieces from around the world.
"We started off with a really broad product range after getting completely carried away when we lived in India," laughs Genevieve.
"Over time we have trimmed down our offering and have committed ourselves to doing only a few products, but doing them to the highest quality possible."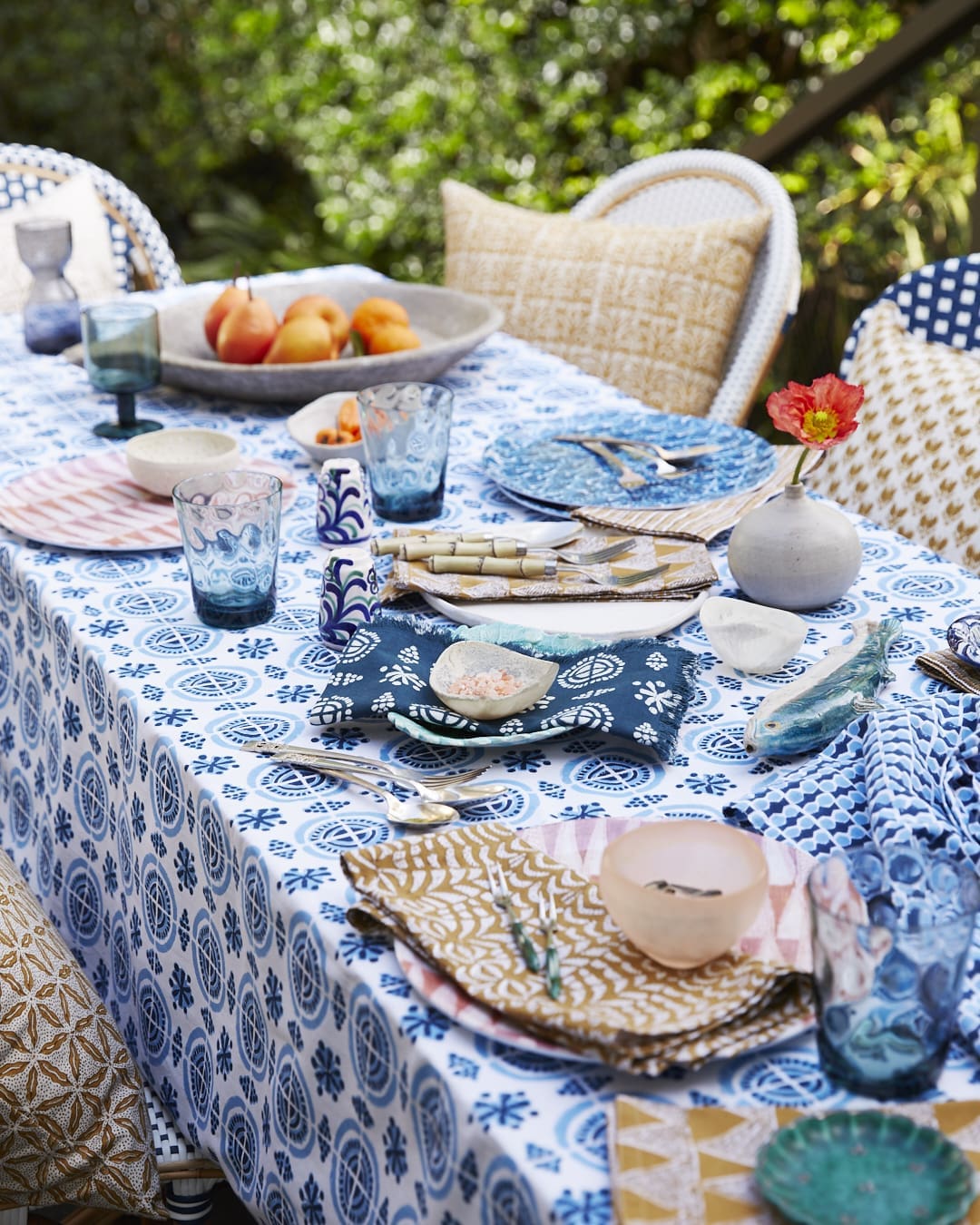 Making a difference in the industry
Many people are shocked to hear that the textile industry is the second highest polluting industry in the world and this is something the girls are all too aware of. They are committed to producing beautiful, high quality, 'slow' and timeless pieces.
"It's certainly a disappointing statistic. We've worked with all our adult artisans for a long time and regularly visit the printing studios in India," Lauren says.
Lauren and Genevieve continue to maintain a hands on approach, travelling to India 2 to 3 times a year to develop the new designs.
"We are committed to producing slow and timeless goods that are designed to be used and enjoyed for many years and not to become landfill after one season."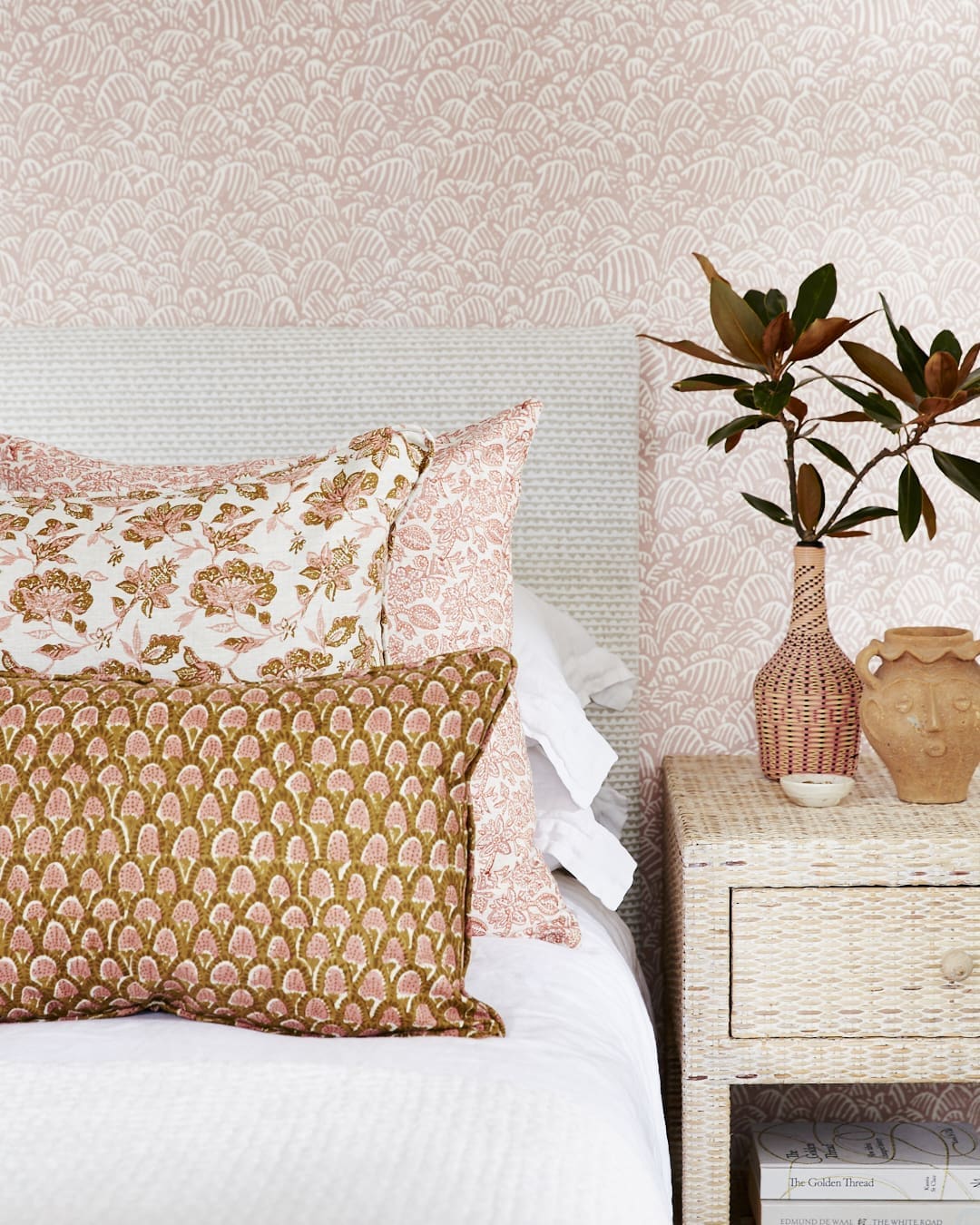 Their latest collection
The Overland collection is the latest release from Walter G and brings in earthy tones of saltbush, harbour, terracotta and smoke.
"Usually we travel to far off places to dream up new designs for our collections but there was something special about drawing inspiration from where we call home.
"It channels the relaxed vibe of coastal living that we've grown up with here in Australia. It brings together a collection of designs and colours that feel timeless and lived-in," says Lauren.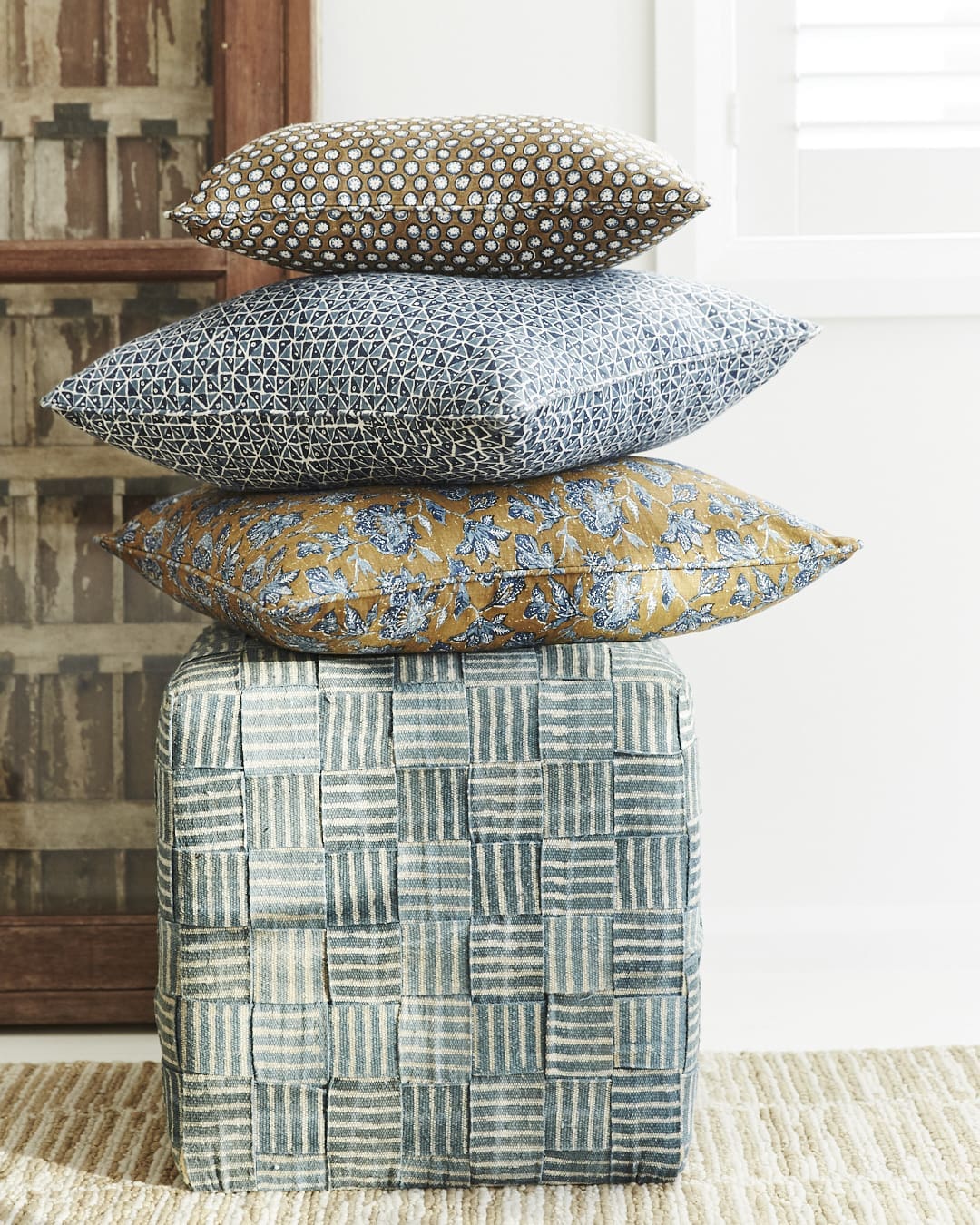 The secret to their success and what's next
It's clear the women behind the business are passionate about what they do. Ever expanding their range but staying true to their roots sees their business go from strength to strength.
"It may sound cheesy but we both love coming to work everyday. With your best friend no less! We feel so lucky that we were able to turn our passion for textiles and travel into a thriving business," Genevieve says with a smile.
"The overwhelming response to our debut wallpaper collection we released recently has certainly been a career highlight for us both.
"And as for what the future holds, I guess to keep trying to grow our business whilst also being present at home with our families.
"Since having children, we committed ourselves to setting realistic and achievable business goals. And next up is performance fabric in 2020 — watch this space!"
Thank you to Lauren and Genevieve from Walter G for sharing their beautiful business with us. Visit their website to shop the Overland collection or keep up to date with their travels and textiles on their Instagram feed.