If you love your home but wish you had an extra bedroom, this project might just be the solution you've been looking for.
Liz Amaya and her family knew they found their dream home, nestled on an acreage in Brisbane, but that it was just one room short for their family of six.
"We saw an opportunity to extend the house by converting the garage into a parent's wing by knocking down an internal wall. The garage was attached to the house under the existing roofline, so we could convert it into a bedroom without having to do any major construction," she explains.
As soon as they moved in, they got started on the garage conversion.
Related article: Erskineville courtyard before and after: Making the most of a tight outdoor space
Related article: Bonnie's bathroom renovation before and after: The reveal of her new bathroom
"We did most of the work ourselves, including the painting and flooring, to keep costs down."
We love the character of the brick wall and asked Liz about that design decision.
"You just see a hint of brick when you're in the room as we built a recess wall for the bed in front. The brick is original and I'm so pleased we were able to keep it — it's part of the charm of our '70s house and adds another bit of texture in the space. I don't find it overwhelming as all the other new walls are sheeted."
The main bedroom wall is a recess wall that the bed sits against.
"I saw the idea of a recess wall in a display home and thought it was perfect for displaying art or knick knacks above the bed. I'm constantly changing what's displayed in here and it's one of my favourite features in the space. If you are planning on building a recess wall, just be sure to allow space for bedside tables either side, and include lights and power points."
Shop Liz's style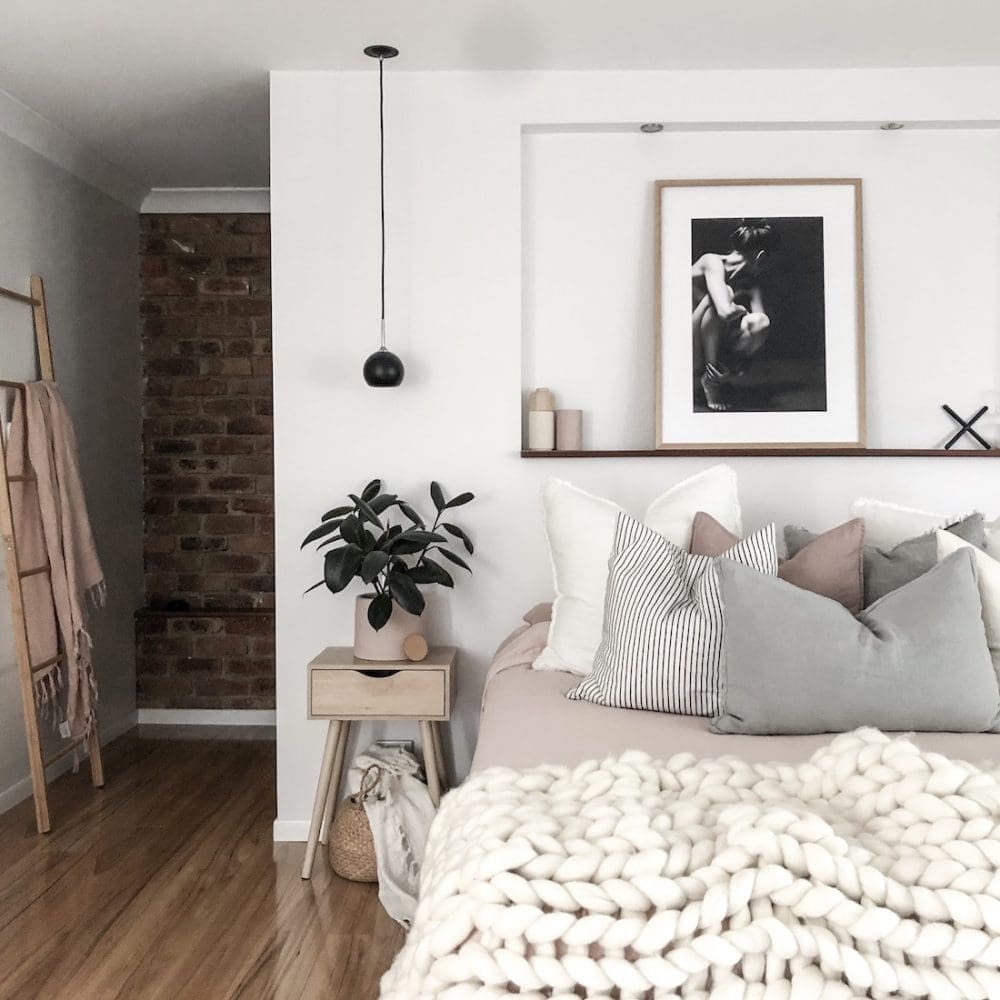 Not only did they fit in a bedroom and walk-in robe in, they also built an ensuite.
"We don't have traditional underground plumbing. Living on an acreage we have septic plumbing so it was possible to add on an ensuite using our existing pump."
The project wasn't all smooth sailing though, Liz says her biggest lesson is to find quality tradespeople.
"Positive referrals of trades by friends is best. I thought I did my research and due diligence but qualifications aren't enough — you can't beat word of mouth recommendations of people you know."
Substandard work of the previous owners was another challenge.
"The owner before us did cosmetic work and just slapped things on to look pretty but much of it wasn't done well. The slab in the garage was so uneven that we had to add 30 more bags of concrete just to get it level!"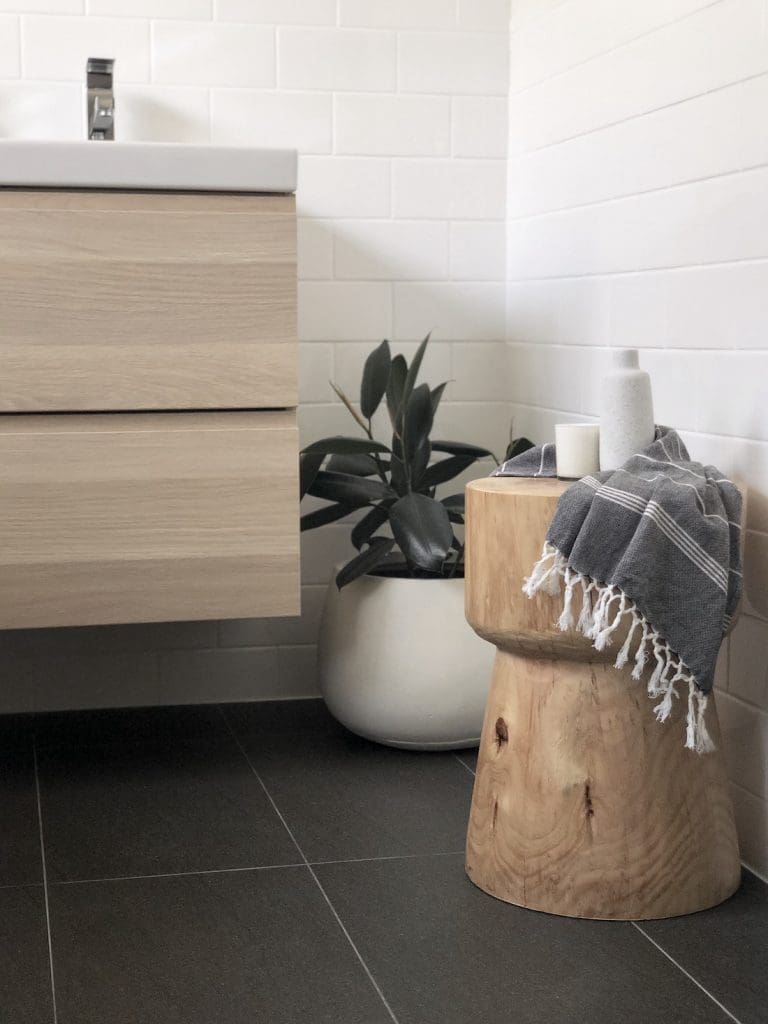 Liz's love of renovation, DIY projects and styling has become her career.
"It just organically happened. I began to be approached by brands asking me to create a mood board with their products, or to style and shoot their products. I don't have any formal training in this space — it's all passion!"
Her natural eye for design has earned her a loyal following on Instagram under her account @liz.amaya.style.
If you're planning a reno soon, Liz shares her top tips.
"Pick your style and then things will flow, and the end result will look as though it's thought through. Don't just pick things willy-nilly. And don't pick the first thing you see — source, shop around, there are so many products available now."
Liz still has plenty of renovation projects to complete and laughs "We still have no garage which is a whole other story. It drives me crazy but eventually we'll build a large carport and flip the house so the entrance is on the other side, we're just not there yet."
You can follow Liz's home styling and renovation projects on Instagram at @liz.amaya.style.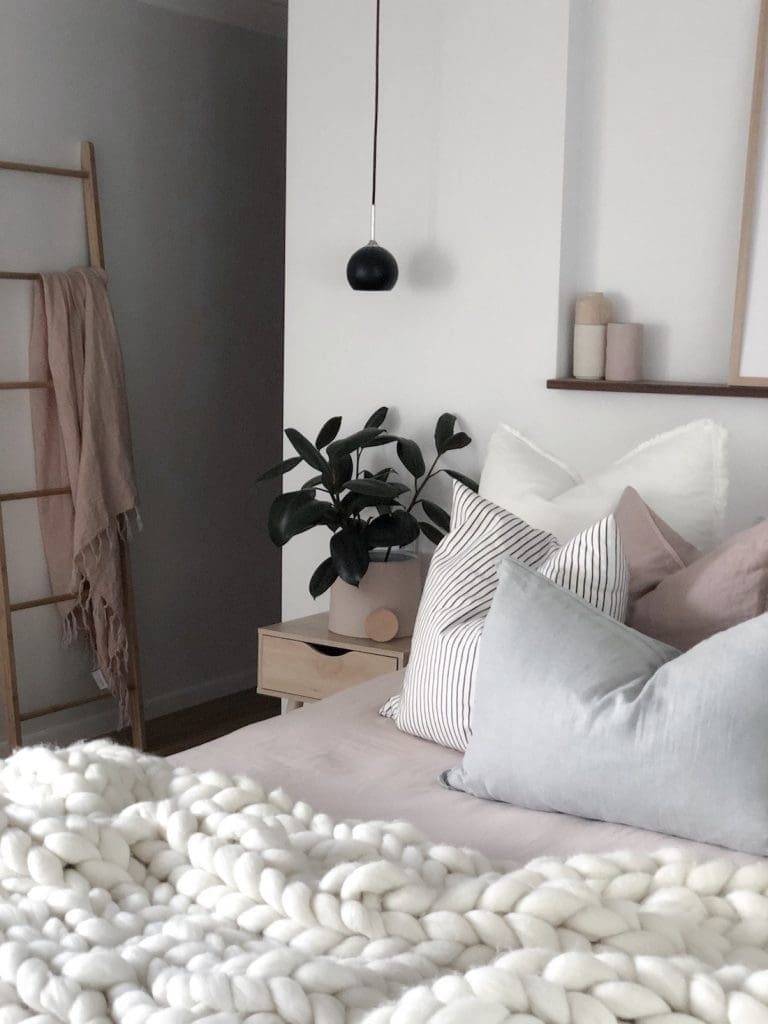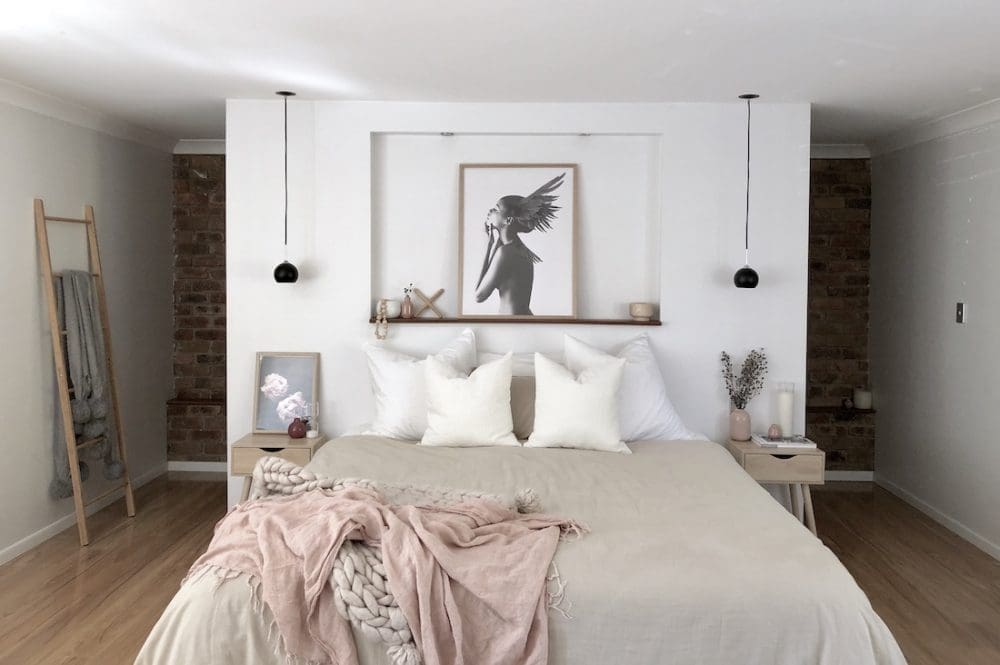 Shop Liz's style
Disclaimer: This post contains some affiliate links. This means that when you click on a link and purchase something from that site, we may make a small commission at no extra cost to you.