In a nail biting semifinal, last night we said good bye to the Red team. They only lost the full house reveal by half a point! Jess and Ayden and Carly and Leighton are now the two couples who will fight it out to become the first ever Reno Rumble winners!
So let's see where the couples impressed and fell short in last night's Reno Rumble week 5 full house reveals…
Related article: Reno Rumble week 6 bedrooms
Related article: Reno Rumble week 5 bedrooms
Blue team
Remember this week the Blue team are working with a 'Shaker' design brief. This brief is all about an enduring relaxed and refined style that's perfect for the country.
Jess and Ayden
Jess and Ayden wowed the judges with this kitchen, who said it 'nailed the brief' and had a 'great feel about it'. Darren appreciated the symmetry of the space and Romy liked the way it opened the whole house.
We loved the mix of taupe and white cabinetry, timber details (carried through the bench top, pendants, stools and accessories), and beautiful kitchen styling. We couldn't take our eyes off that black marble and leather vase in the corner!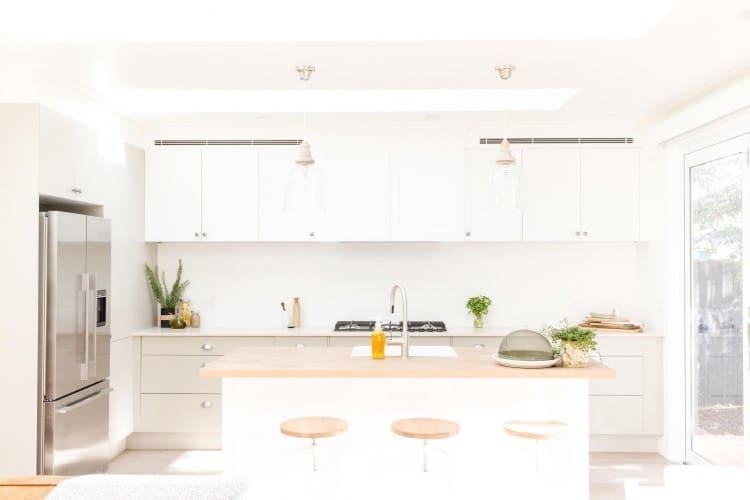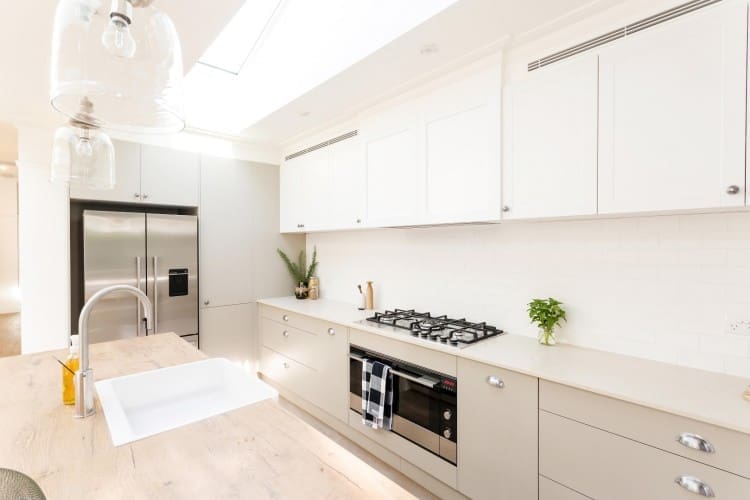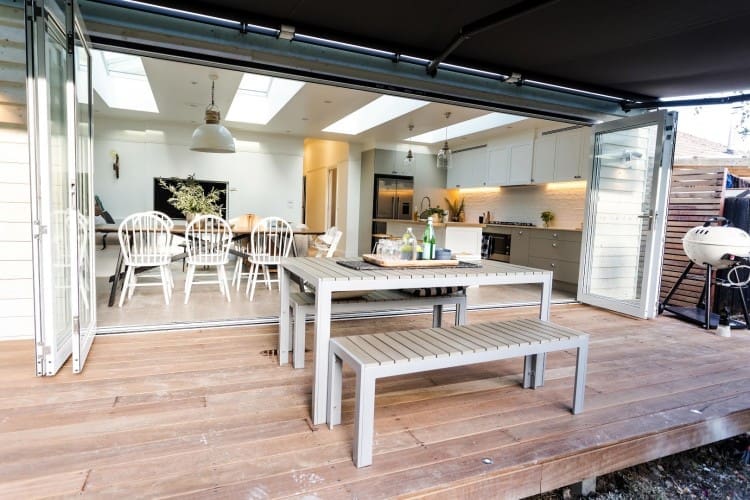 Carly and Leighton
These guys went a little off brief in their bedroom so it was great to see them bring Shaker influences into their bathroom. We can see it with that gorgeous round mirror and timber stool.
Romy did question the choice of floor tile though, not sure the size worked with the subway wall tiles, and Darren was not a fan of the light grout which would darken over time.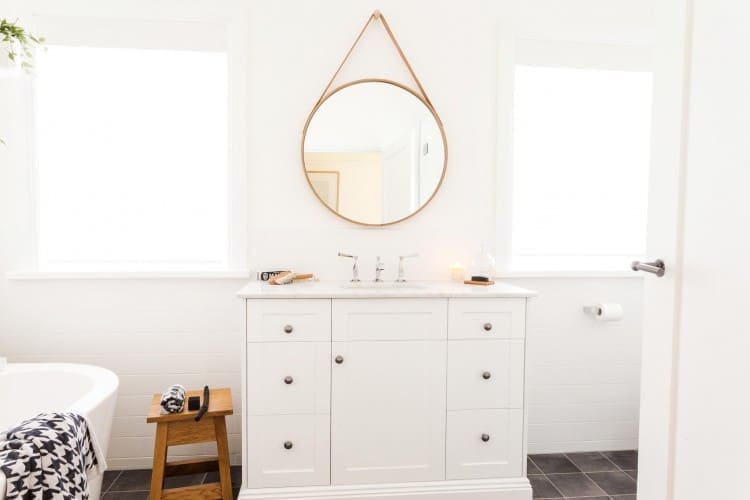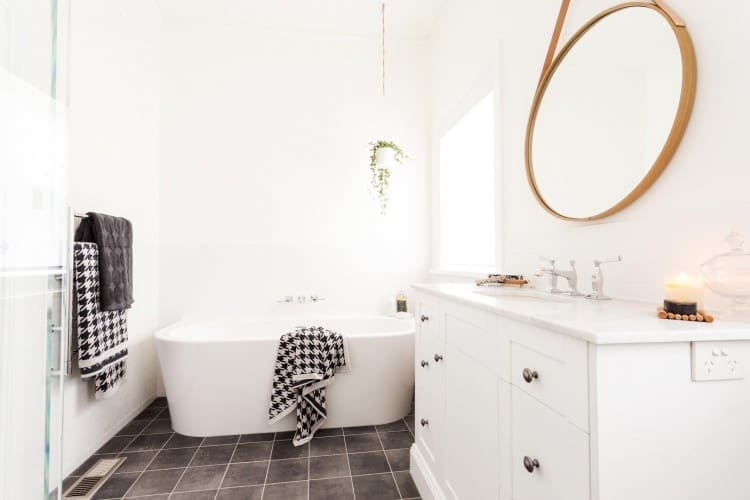 Team area
Working as a team, they created a gorgeous open plan living and dining room area. Romy loved the elegant dining table and gutsy large hanging pendant. Darren said he felt like a bit of a kid sitting on that bench seat in the living room though as it was too high and deep for the average person.
We're impressed by how inviting the space feels, noticing the attention to detail — layering the space with artwork, cushions and accessories to give it loads of personality.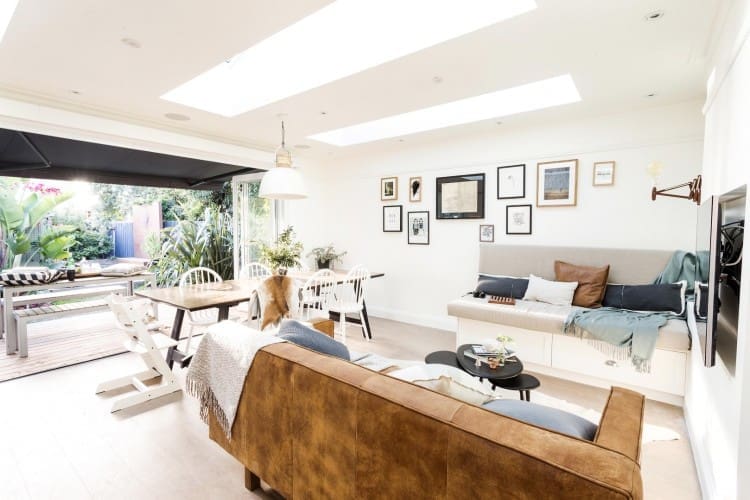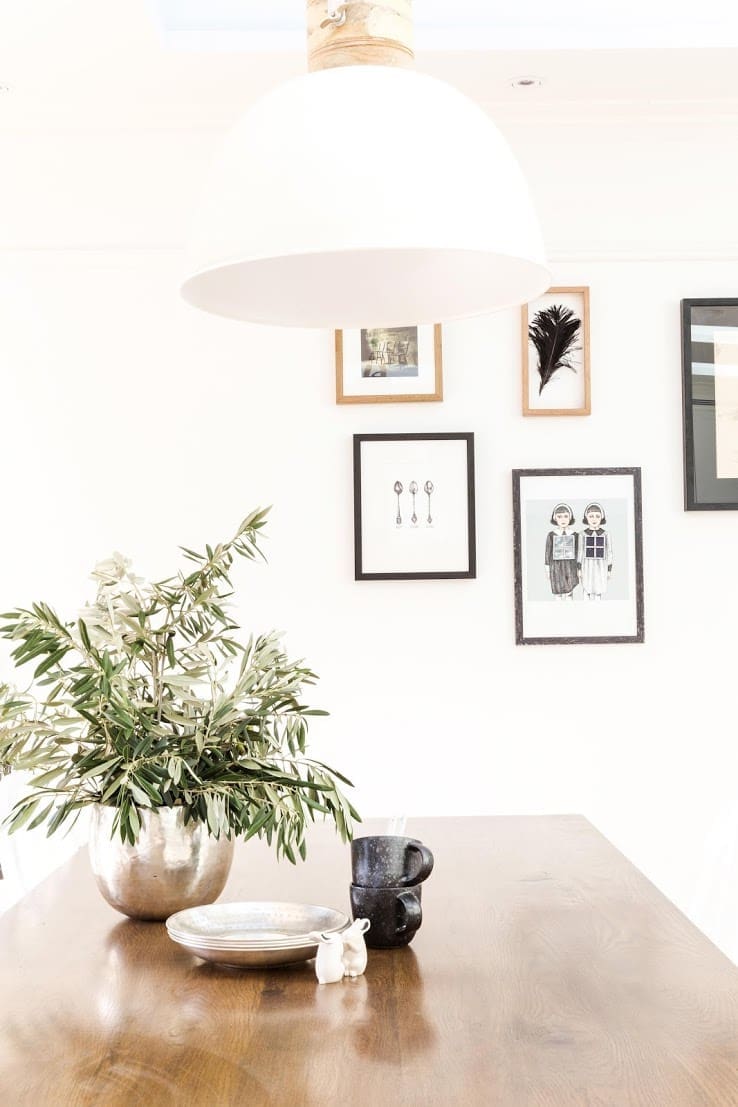 Red team
Who would have thought the Super Ks and Josh and Jenna could be beaten? The Red team's brief this week is 'Understated Elegance' and despite some really high scores, they failed to take out the win.
Kyal and Kara
Another beautiful kitchen, Kyal and Kara also used two types of cabinetry — a timber grain for all upper cabinetry, including tall display shelving that frames the main preparation space, and white cabinetry in the lower section.
This is one of the first kitchens we've seen this series without hanging pendants over the island bench. Why would you put them in with those ah-mazing glass ceiling panels?!
Kyal and Kara also created the butler's pantry/laundry adjacent to the kitchen which the judges said looks and functions beautifully.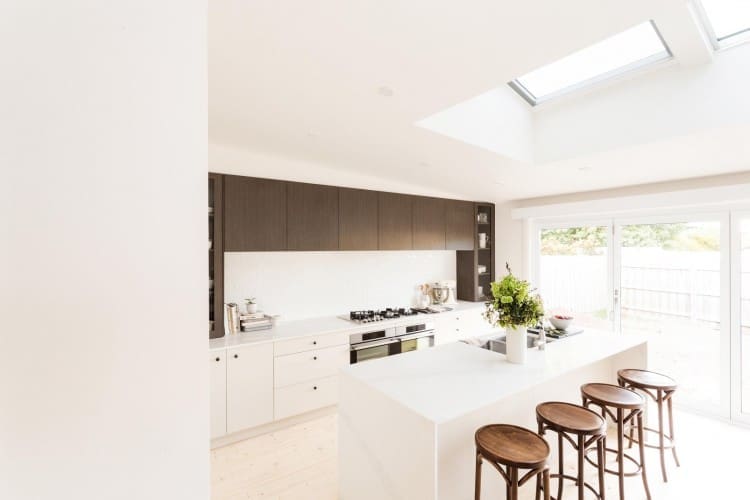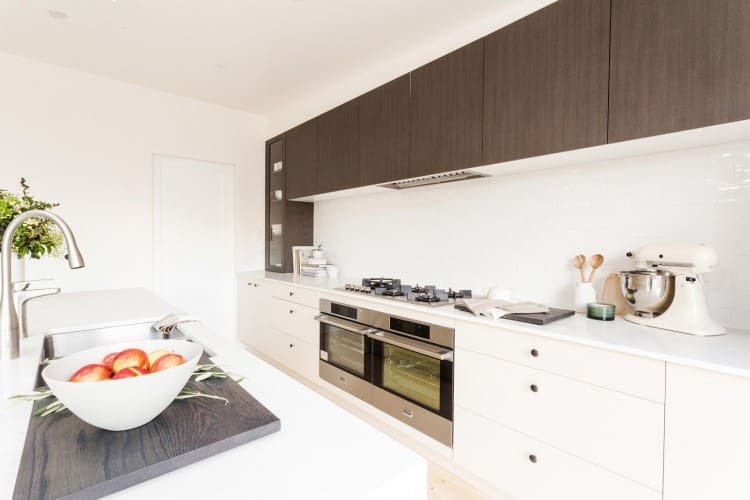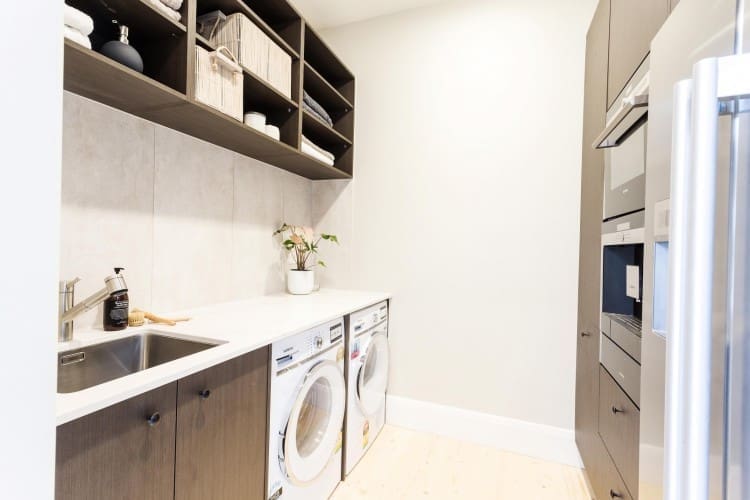 Josh and Jenna
'Super elegant' said the judges of Josh and Jenna's bathroom. We loved the interesting vanity with deep pull out drawer and open shelving.
Romy felt like the bath was a bit dwarfed by the vanity though, saying it would have been better if it were placed on a raised section. Darren looooovveeed the gooseneck shower and said it was perfect for the brief.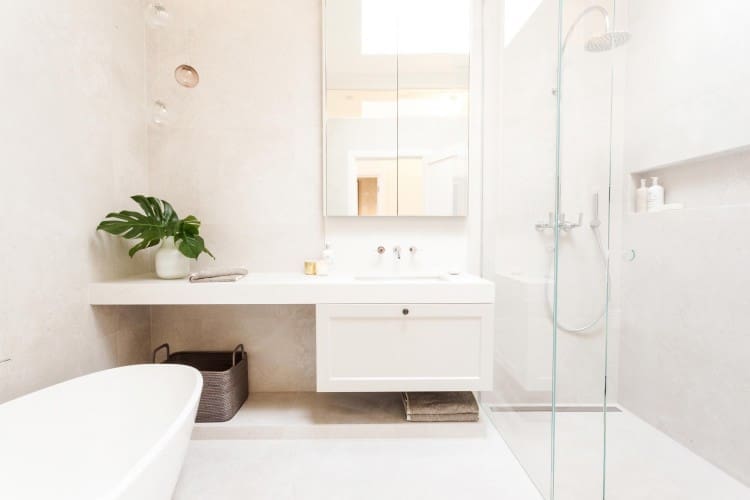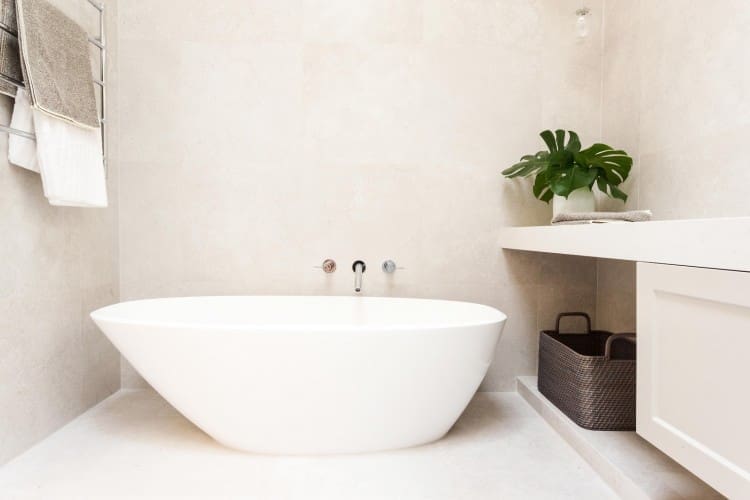 Team area
In the biggest 'wow' we've heard Darren say all series, there were a lot of wins in this spacious living and dining area. I mean look at the sleek fireplace, stylish armchairs, sofa and elegant dining table.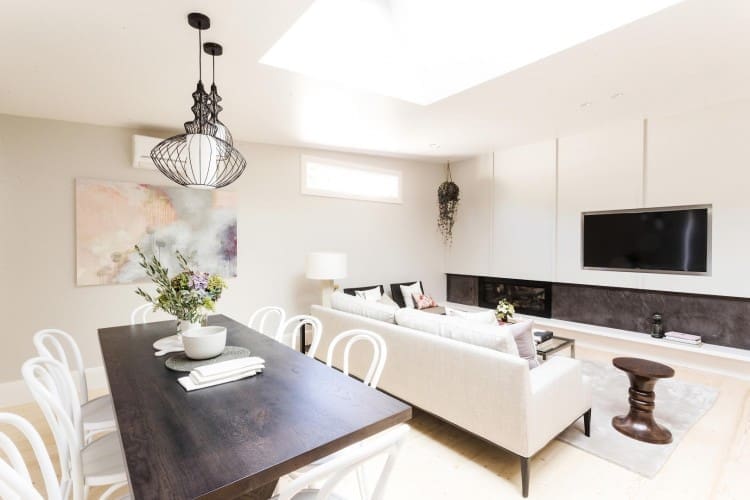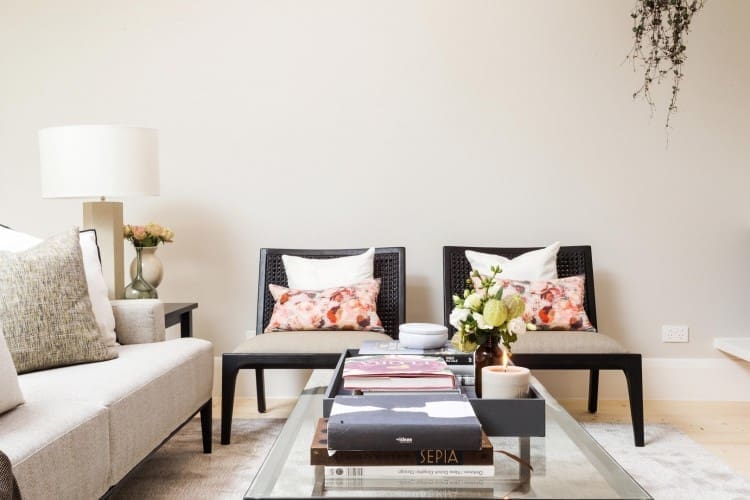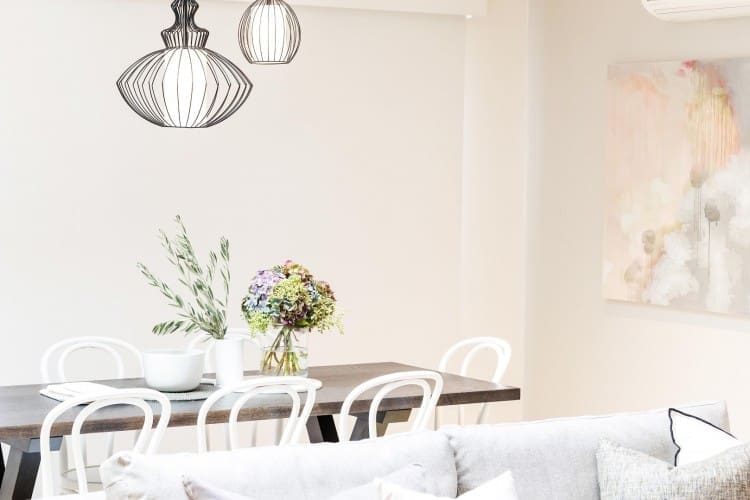 You can find our top product picks, along with loads of other fab decor and furniture, at The Block Shop.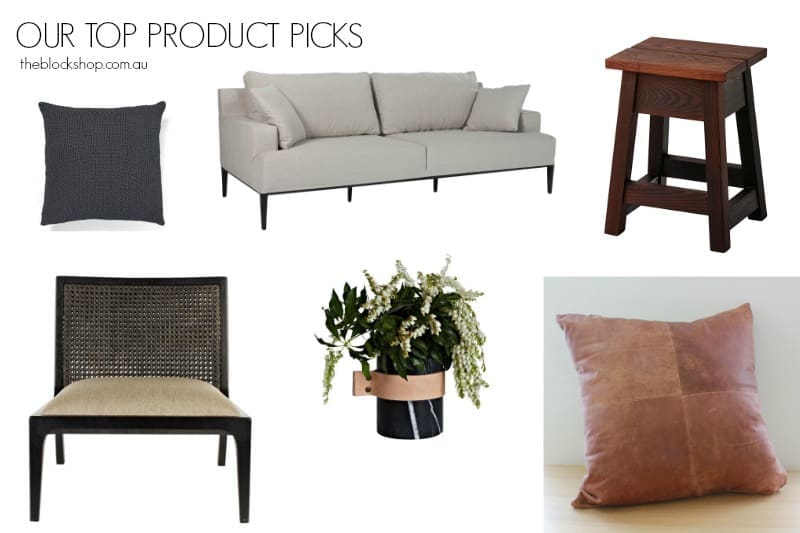 Are you devastated that Josh and Jenna and Kyal and Kara got sent home? Do you feel like the best teams won? What was your favourite moment of the Reno Rumble week 5 full house reveals last night? Tell us in the comments below!