It's been over two years since we started this home build journey and I can finally say I see a light at the end of the tunnel!
For so long, I never thought we'd build because we'd considered renovating/extending for a long time before we decided to bite the bullet and just start from scratch. It wasn't until our old house had been picked to pieces that it set in there was no going back!
Since we started in September, there have been bursts where progress has been fast and times when it feels like a movie on verrryyyyyy slow motion. Thankfully this past week has been one of the fast bursts.
Related article: Construction update 13: Cold weather causing delays
Related article: Where I started when designing and building our new home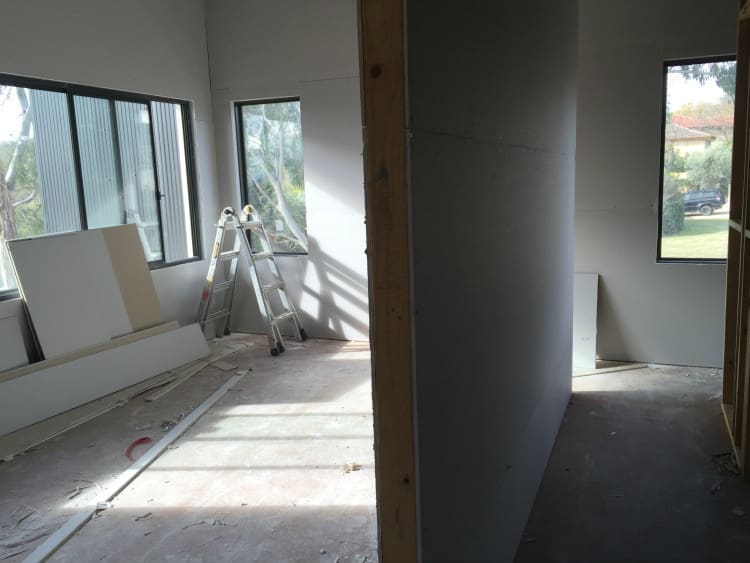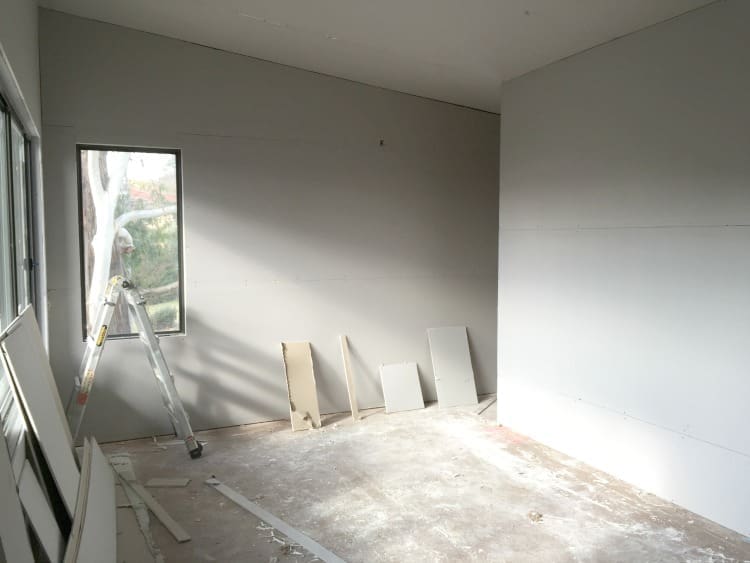 In our house, the insulation has gone in and the plasterer has put up all the ceilings and Gyprocked most of the walls. I'm most excited by the upstairs area because of that raked ceiling and all the natural light the space gets.
Yesterday the base of the stairs also went in so it's easier for us to access the second storey.
From here, the plasterer will need another week or two to plaster and square set the windows. Once that dries we'll be able to paint and it will actually feel like a house we can live in!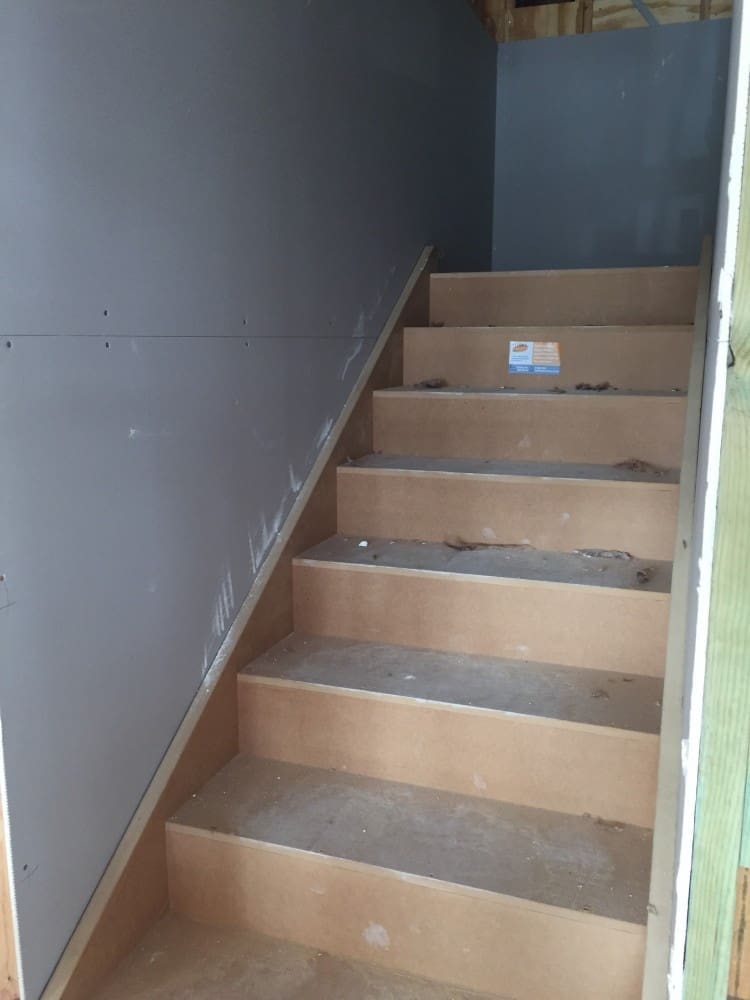 These stairs will be finished in Blackbutt hardwood timber and a slim black metal handrail. You can jump ahead to see the timber flooring here.
I'm keeping my fingers crossed that this pace continues so we can move in asap! I'm desperate to get into the house and make it a home.