It's been over two years since we started this home build journey and I can finally say I see a light at the end of the tunnel!
For so long, I never thought we'd build because we'd considered renovating/extending for a long time before we decided to bite the bullet and just start from scratch. It wasn't until our old house had been picked to pieces that it set in there was no going back!
Since we started in September, there have been bursts where progress has been fast and times when it feels like a movie on verrryyyyyy slow motion. Thankfully this past week has been one of the fast bursts.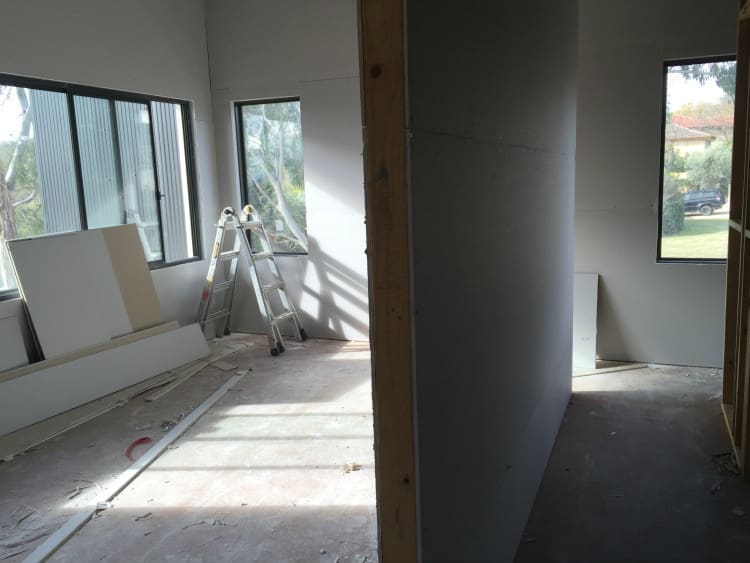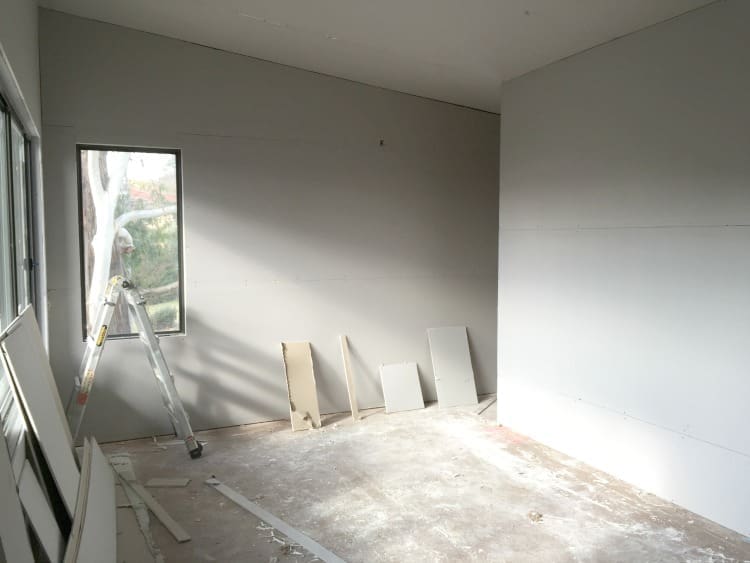 In our house, the insulation has gone in and the plasterer has put up all the ceilings and Gyprocked most of the walls. I'm most excited by the upstairs area because of that raked ceiling and all the natural light the space gets.
Yesterday the base of the stairs also went in so we no longer have to risk it on a ladder 🙂
From here, the plasterer will need another week or two to plaster and square set the windows. Once that dries we'll be able to paint and it will actually feel like a house we can live in!
I'm keeping my fingers crossed that this pace continues so we can move in asap!