One of our all-time favourite things is peeking inside beautiful homes and this week architect Rob Henry let us step inside and share his home with you.
Situated on a huge four-hectare native bushland block, Rob intentionally designed his house to blend into the environment.
"Using scale and colour, I designed my home to be barely visible as people come up the driveway. I clad it in dark grey sheet metal and kept the form narrow to merge with the landscape," says Rob.
Related article: Black on black: A sleek and dramatic home tour
Related article: A look inside The Glasshaus: Alissa and Mark's stunning new home build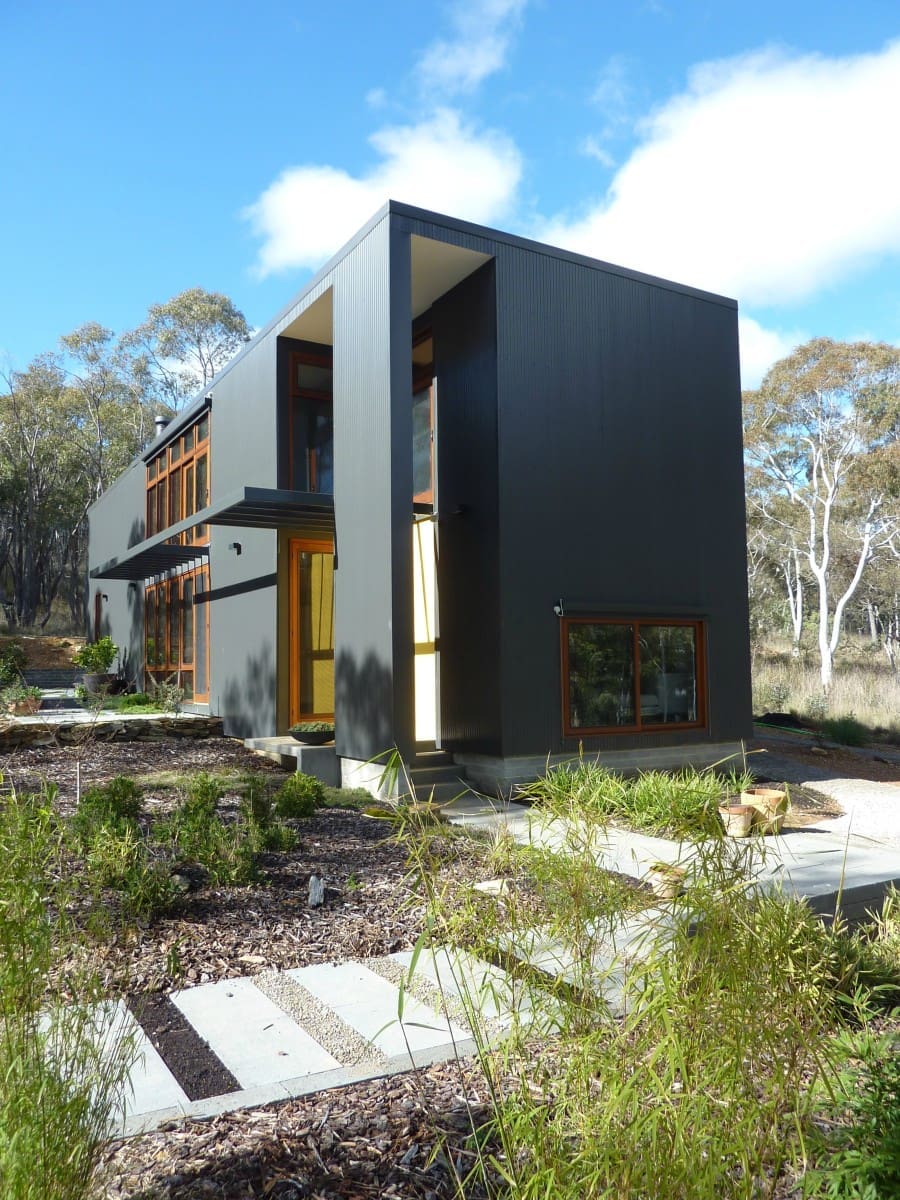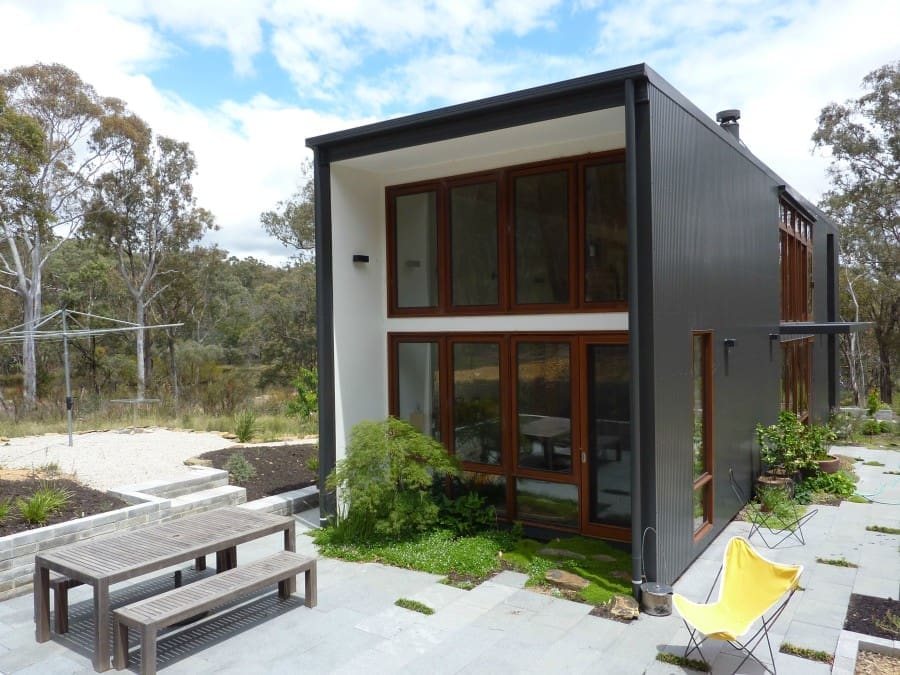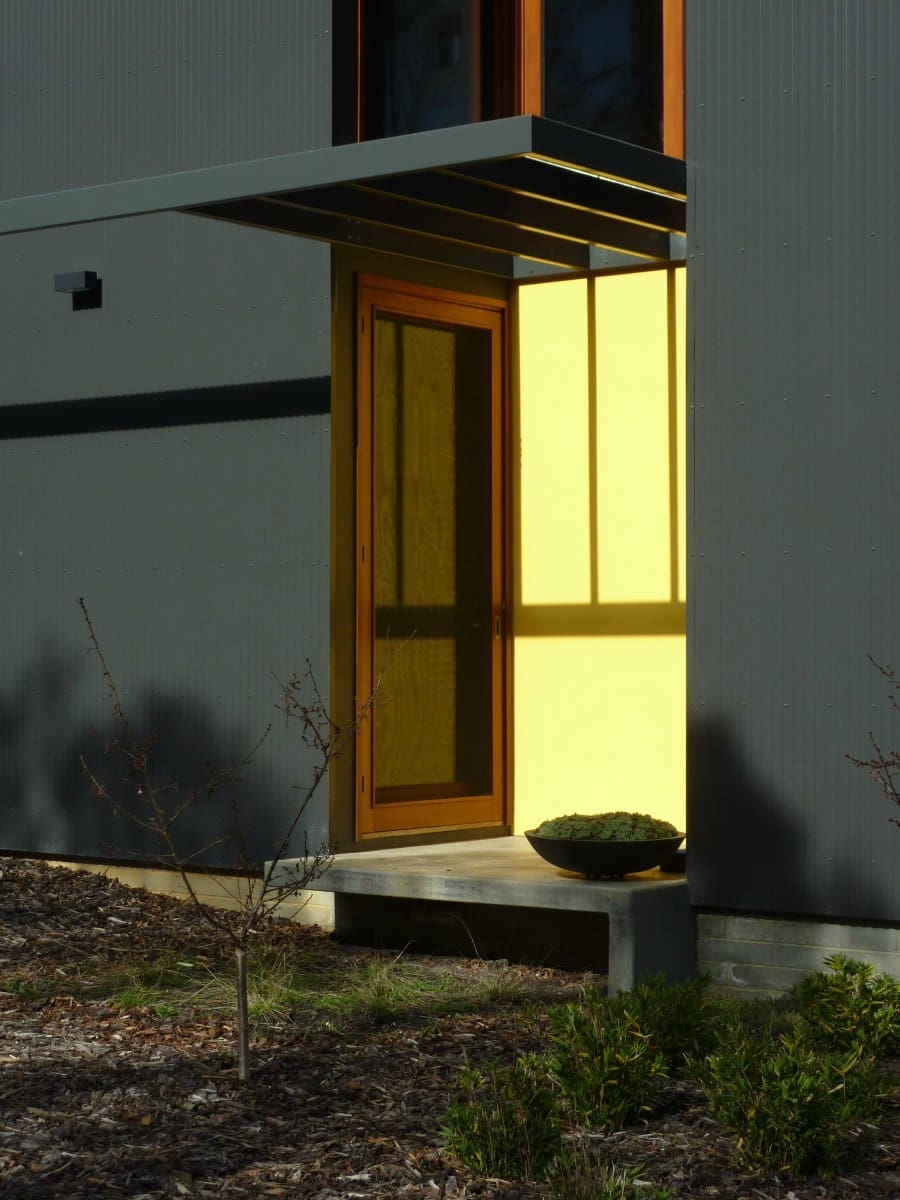 As soon as you step into Rob's home, you can feel a sense of warmth, sophistication and homeliness.
Rob designed the house around the sloping landscape and the ground floor is a series of stepping floor plates: entry/guest area; kitchen/dining area; and double height living area.
"The living room is probably my favourite room in the house. The wall of windows that looks out into the surroundings and all the light that pours in."
At Christmas time Rob put the high ceiling to good use, bringing in 5 metre tall Christmas tree.
"Yeah, it was a bit of a challenge to decorate," he laughs.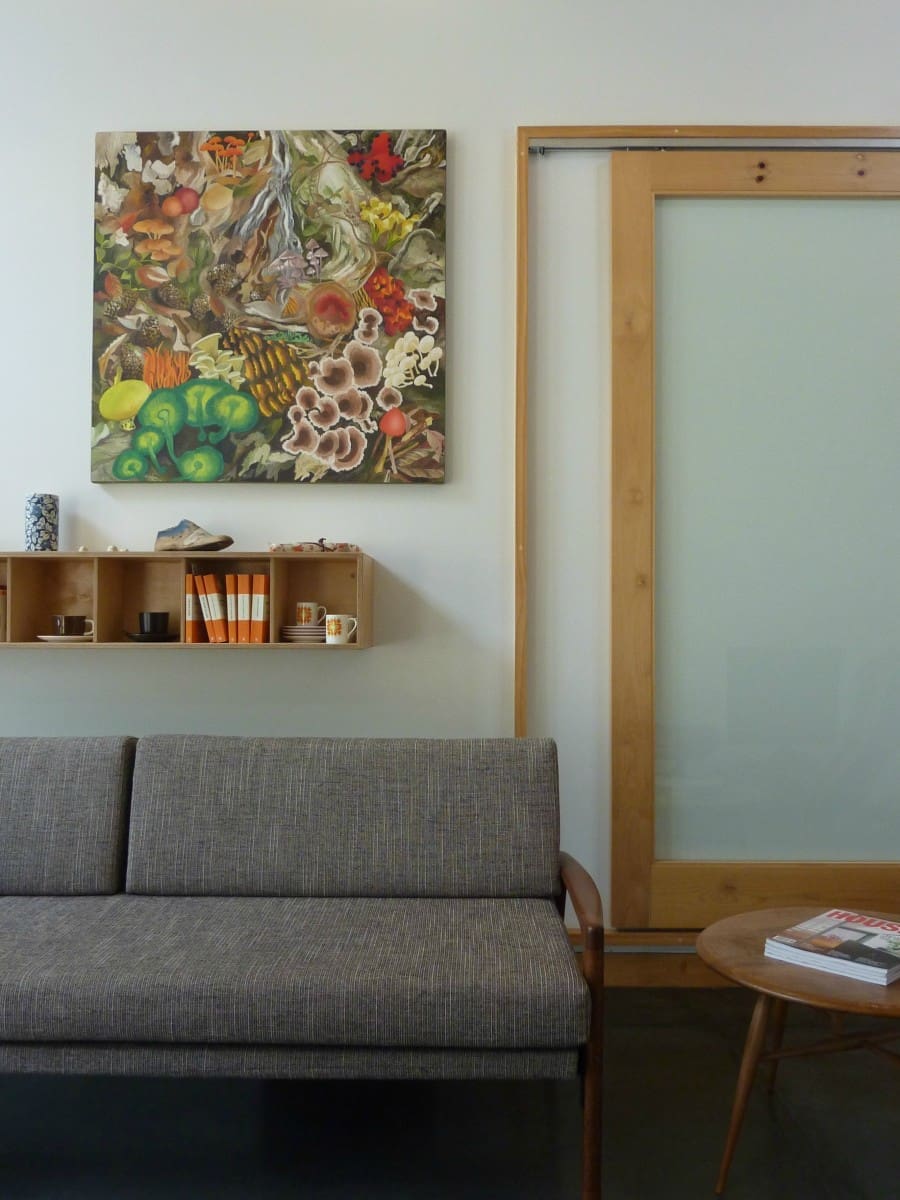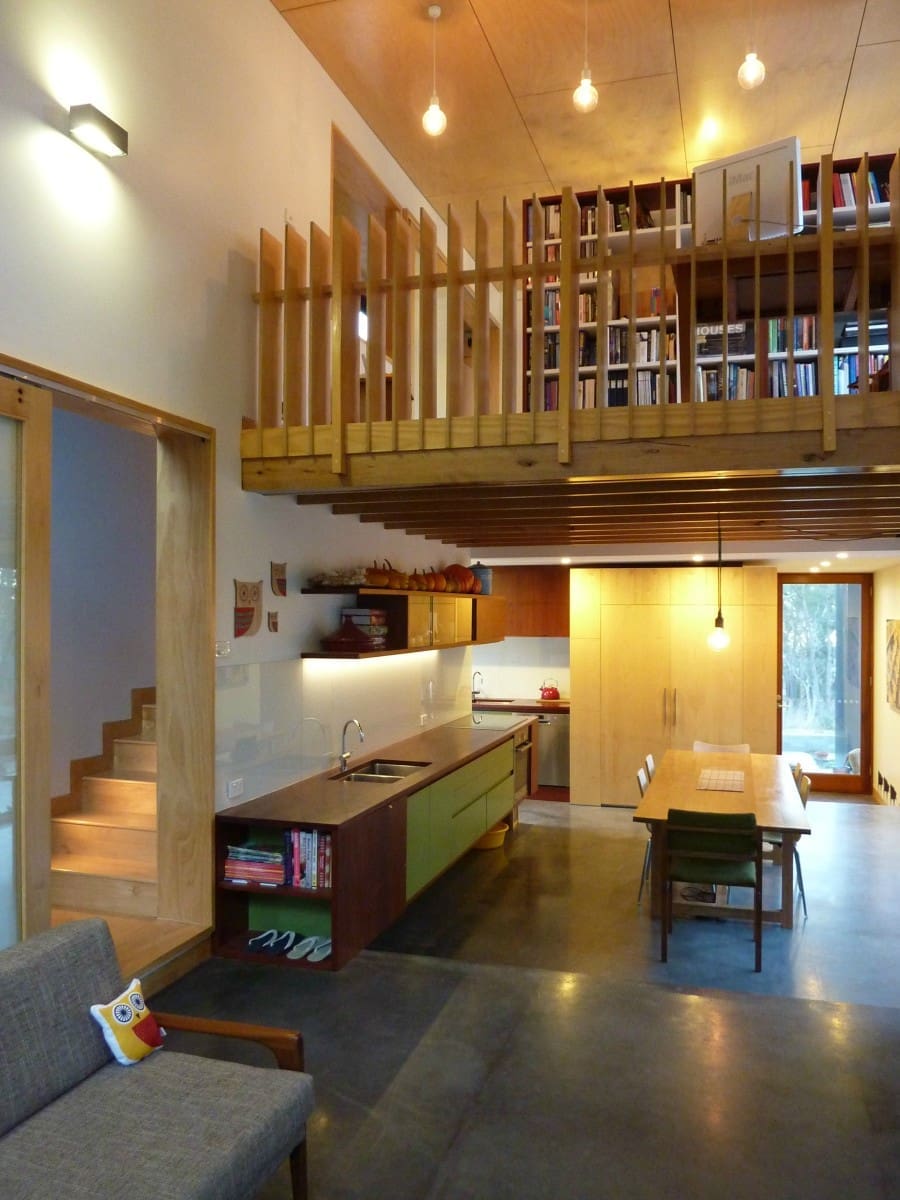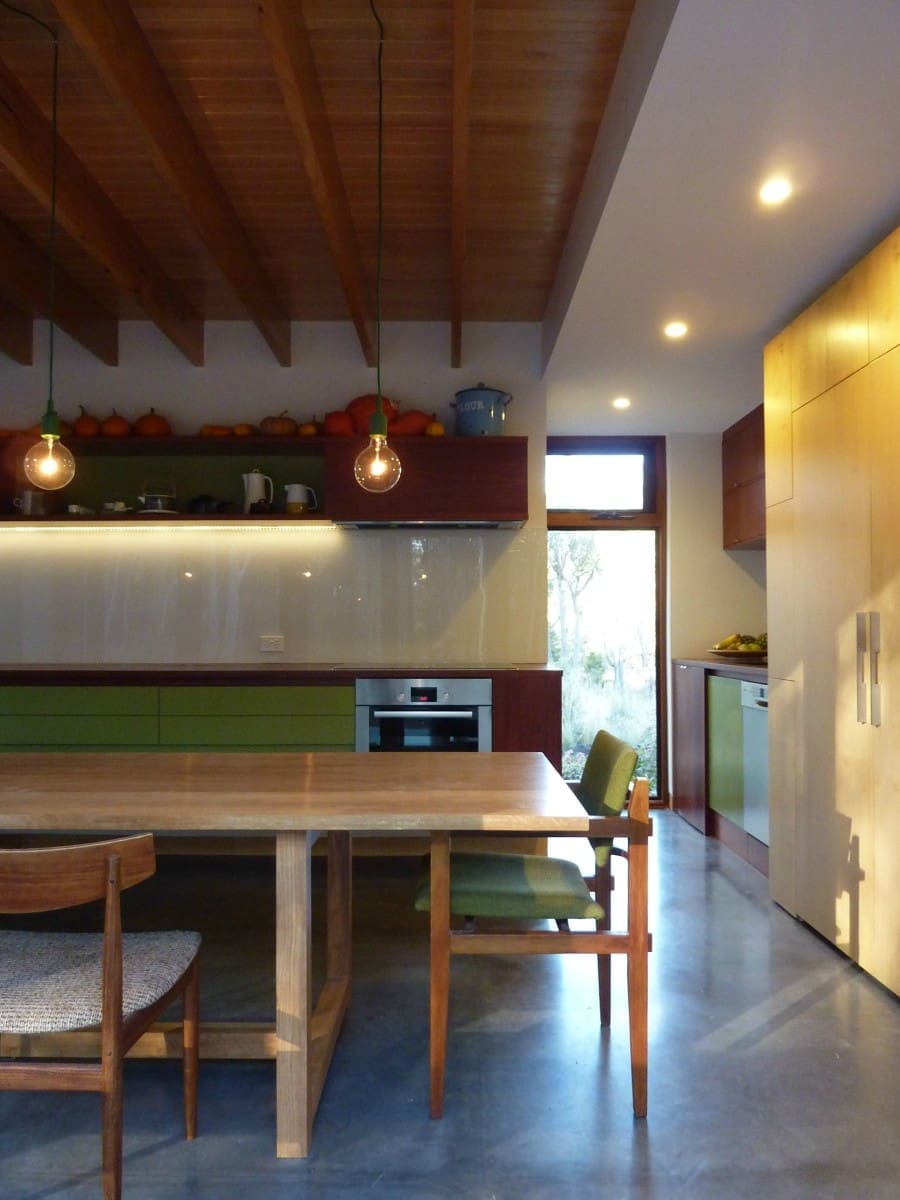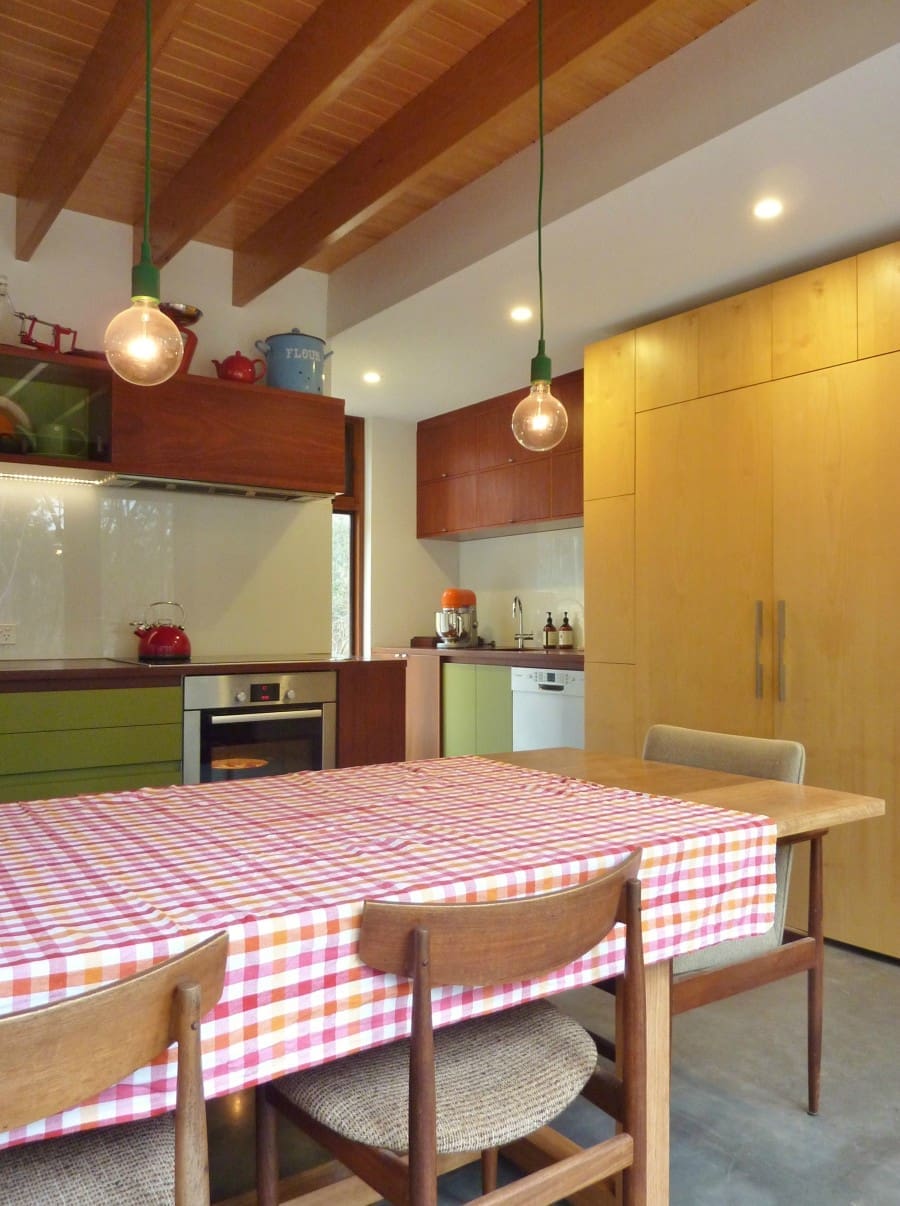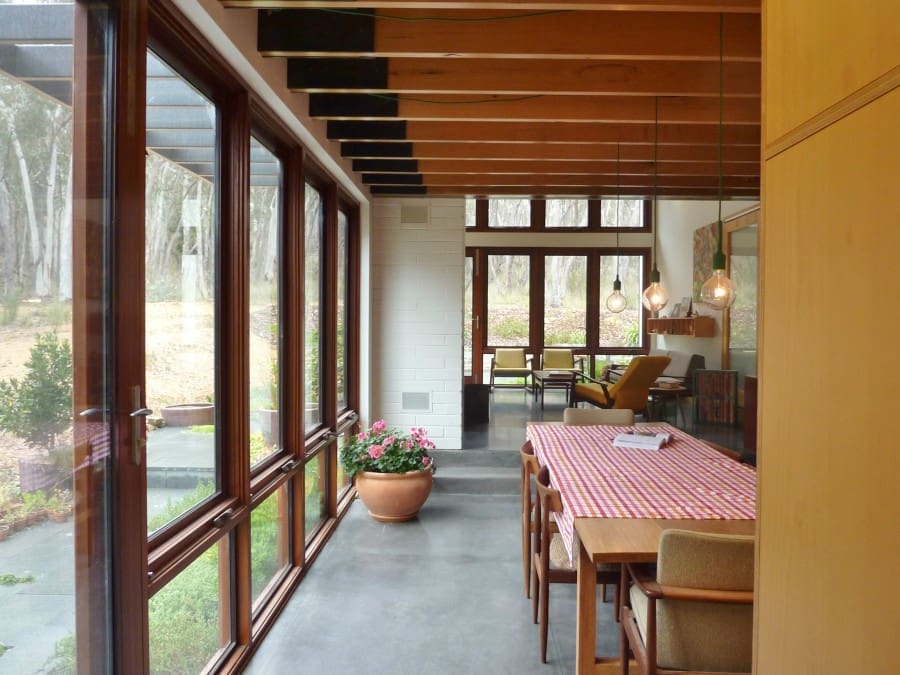 From dark exposed concrete flooring on the ground level, to natural wood staircase and upper-ground, ply kitchen and metal cladding, this home has a wonderful combination of materials and textures.
And Rob has not only created a beautiful home, he's also incorporated sustainable principles into the design.
"I designed the house to be north-facing to take full advantage of sunlight during winter while blocking out direct sunlight in summer.
"To improve the thermal qualities of the building, the walls were constructed using 140mm stud frames with 60mm battens fixed externally. This effectively doubled the wall insulation rating without significantly increasing the cost of construction.
"We also installed hydronic heating pipes in the floor slab but haven't needed to use them yet as the wood firebox set in a and two-storey brick chimney releases enough heat for us.
"With no mains water supply or sewerage connection, the house is linked to a 100,000 litre underground rainwater tank, wet composting waste treatment system (worm farm) and an electric boosted evacuated tube solar hot water unit which we keep disconnected from electrical supply for most of the year."
Thank you Rob for sharing your home with us! See more of Rob Henry's award-winning work on his website or connect with him on Instagram.
PS – did we tell you this is the architect who designed Gina's new build? We're sure you'll notice some of the design similarities as construction gets underway.