We recently introduced you to Samantha Hobbelen of Hobbe rocking chairs and today we've got a special treat for you — a peek into her nursery turned toddler's room.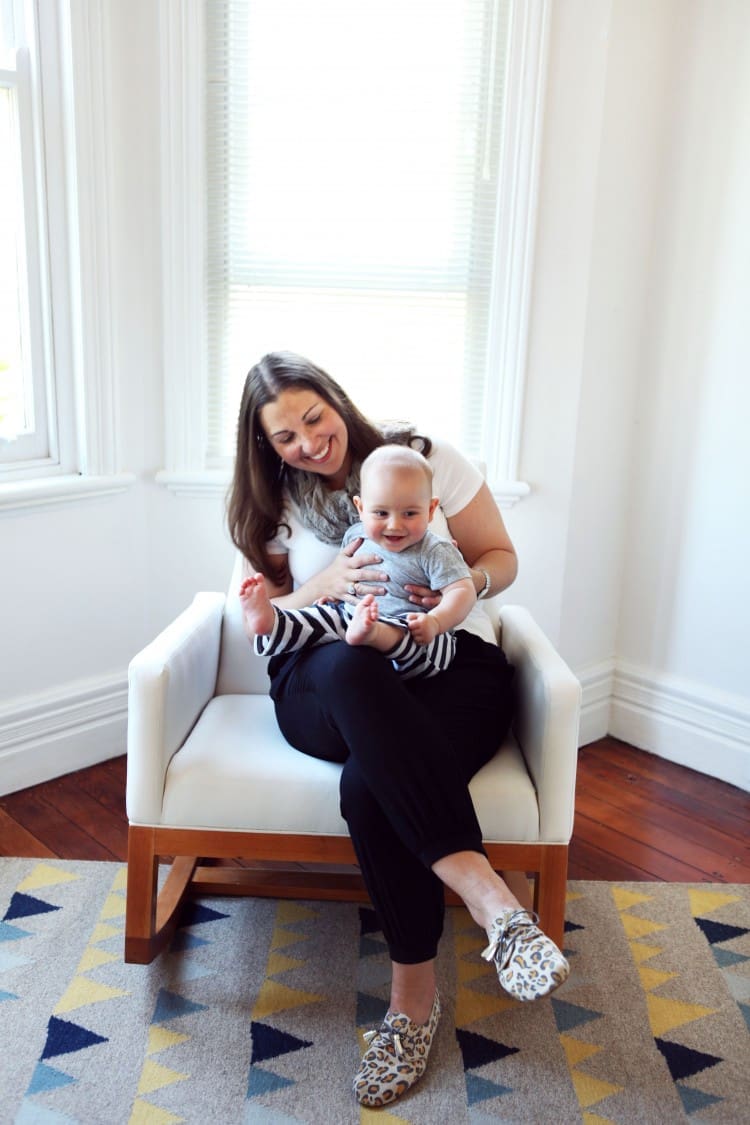 What was your inspiration for the room?
"We didn't know if we were having a boy or a girl so I wanted to keep things neutral," says Sam.
"I've always had more of a minimal style in our home and I love anything Scandi or wooden tones and white.
You could describe our nursery as minimal with a hint of woodland.
"It's all white with pops of taupe, grey and orange. I wanted to have a little bit of colour but not traditionally blue or pink, and I wanted to be able to transform it into a room for a little person."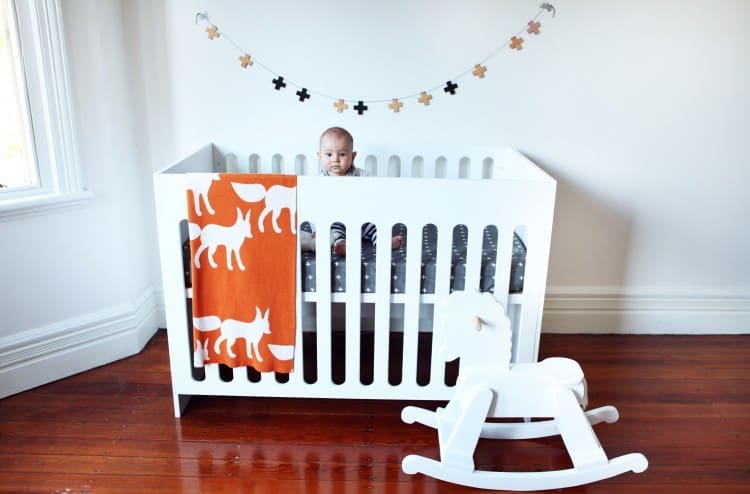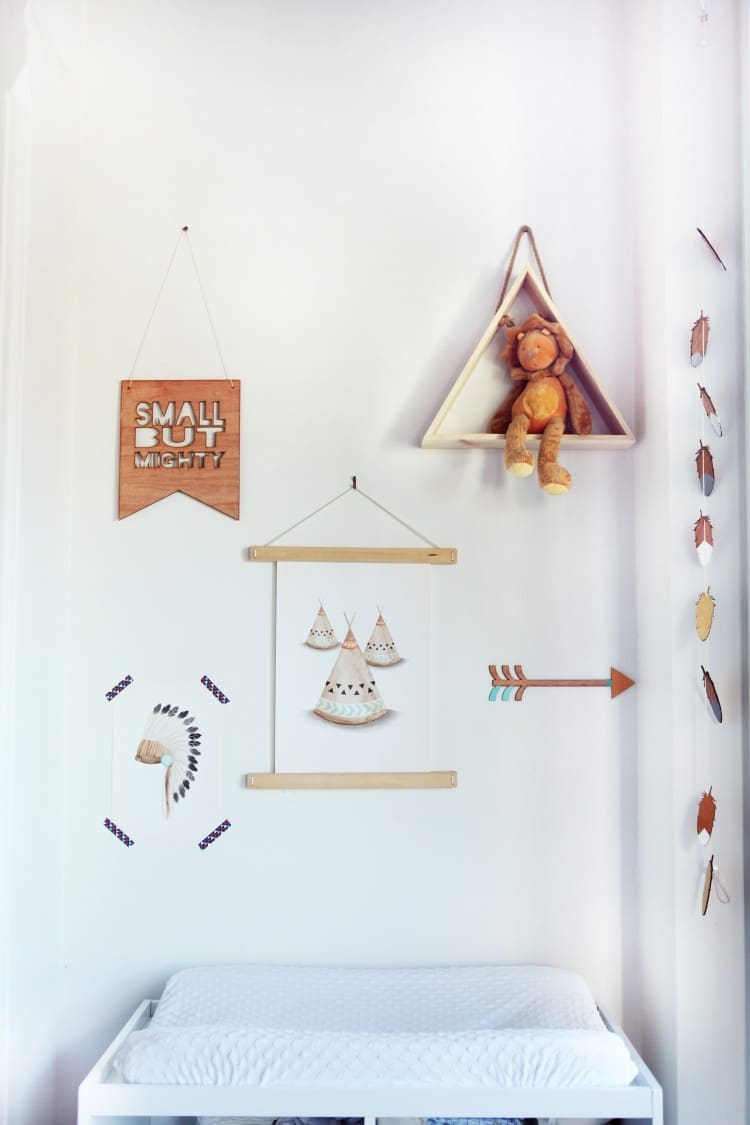 "Instagram was an amazing source of inspiration but costly," laughs Sam.
"I found such talented Australian artisans who are mainly mums working from home — artwork, timber accessories and cot sheets are just some of the pieces I discovered."
What are you most happy with in the nursery?
I love the big bay windows and the styling around the fireplace. All of the items on top of the mantle are really special — beautiful gifts or family heirlooms.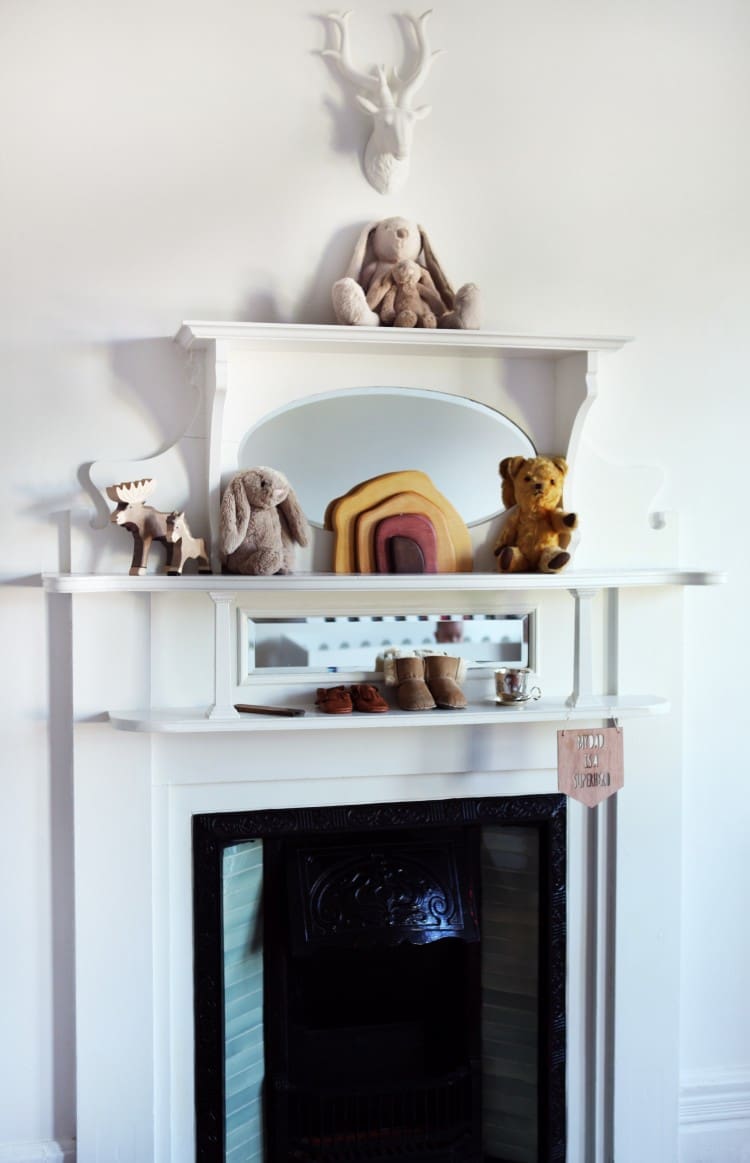 And what tips would you have for new mums on designing their first nursery?
"Definitely stick to the essentials and in my mind those are a cot, change table and of course a rocking chair," she laughs.
"Those are the things you'll need and use all the time and you can add to the space as needed. In our nursery we've added a few items like a cowhide rug and a reindeer hide under his tent where we read to Hugo.
"My other tip would be to stay true to your style.
There are no rules in nursery styling any more. Black and white is just as acceptable as a traditionally pink nursery.
Thanks Sam for letting us inside your gorgeous nursery. Don't forget you can check out her collection of super stylish rocking chairs on her website.