Designing a new kitchen can be one of the most overwhelming experiences.
Getting your layout right is just the tip of the iceberg, then comes selecting cabinetry, bench tops, door handles (or none at all!), appliances, lighting… we could keep going all day.
Selecting a countertop for your lifestyle is one of the most important kitchen-design decisions you'll make. So how to select your kitchen bench top?
Popular choices include:
Stainless steel
Wood
Marble
Granite
Engineered stone
Stainless steel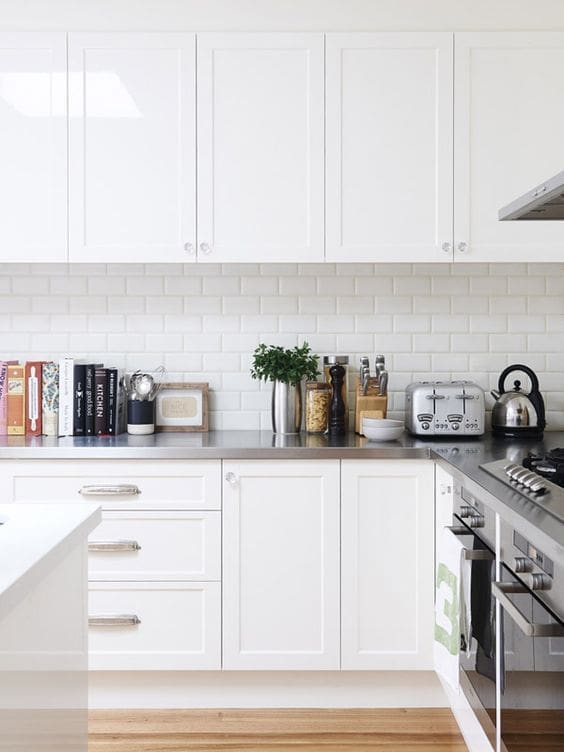 A popular choice, especially as more people are opting for industrial and commercial-styled kitchens. Stainless steel is practically impervious to heat and bacteria, and looks sleek. Just be mindful that fingermarks will show up so if you have little people in your home, it might not be the best choice.
Wood or worktop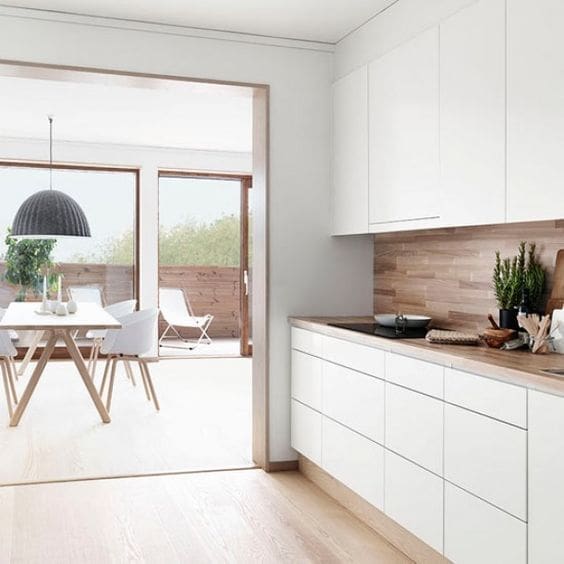 Wood can be an economical option that also creates a homely feel. You can easily sand scratches away but it needs to be oiled regularly and can be damaged from extra hot cookware.
Marble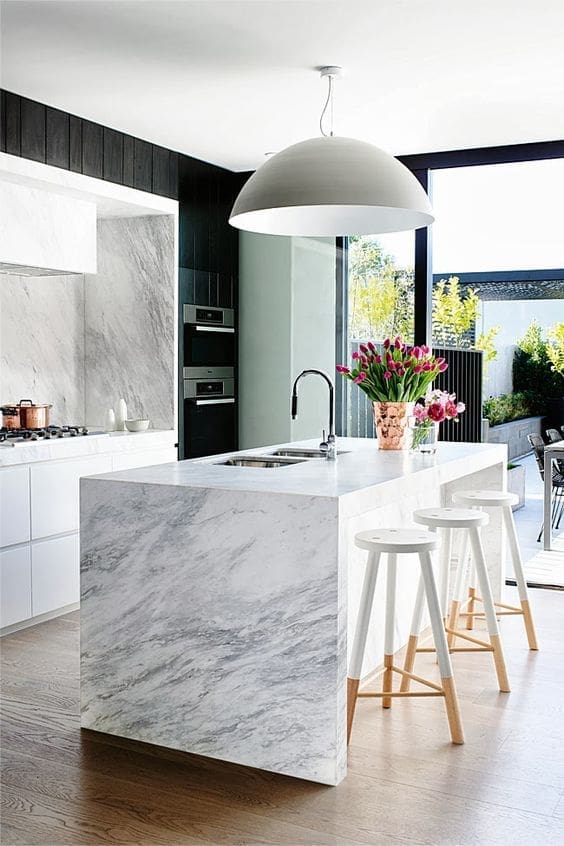 Polished or honed, it's an elegant and sophisticated product that's highly resistant to heat, cracks and breakage. Be warned: it's also porous so be prepared to cook and entertain with care. You need to know how to care for this surface or it could become a very costly mistake!
Granite
Can be a great alternative to marble as it's stain resistant and requires minimal maintenance. It ranges in pattern formation, such as flecks and rivers, as well as colours, including whites, greys, greens, blues, blacks and almost every colour in between. This natural stone is versatile and sleek.
Engineered stone


This is another durable material that is composed of natural quartz and resin. You may have heard of the brands of engineered stone, like Ceasarstone or Silestone. It's nonporous, heat and scratch resistant, and practically maintenance free making it one of the most popular products on the market.
Now that you know the options and things to consider, it's time to think about your lifestyle and what's the best fit for you. Do you need a durable low-maintenance surface? Is appearance most important?
Keep in mind you can select more than one surface material, particularly if you are having an island bench, like in the photo below.
Did we help you make your kitchen bench top selection? Tell us what you like most in the comments below.