Supported by iscd
Are you thinking of studying interior design? Perhaps you want to make a career change or simply take your passion for interiors further? There are a LOT of design schools and courses available and trying to decide on one can be pretty overwhelming. At least that's what I found when I decided to become a qualified Interior Designer!
So let me share with you how I decided on a design school and my experience of studying interior design at The International School of Colour and Design (iscd).
Related article: Tricky bathroom layouts and design tips to maximise space
Related article: A day in the life of Interior Designer, Kate Walker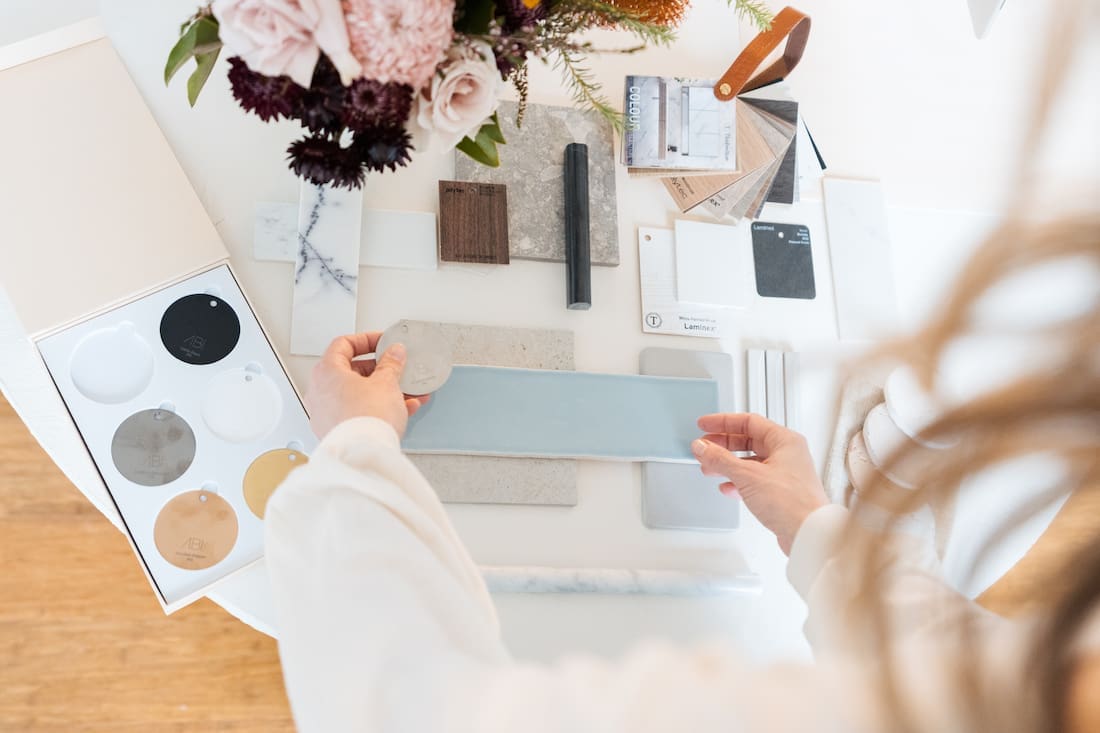 How to select the right interior design school
The right school will depend on your priorities. The best interior design school for one person may not be the best fit for someone else.
My priorities were:
studying at a school with an excellent reputation in the industry. There are many colleges that don't carry the same 'cred' as iscd
gaining a nationally recognised Interior Design qualification
learning from teachers who walk the talk. Design qualifications require practical, hands-on learning, so I wanted to learn from teachers who are practicing Interior Designers rather than those who could simply share theoretical knowledge
having the flexibility of when and where I study. As a mum of two young children and running my own business, I knew I would need to study online
building industry connections. iscd is known for its close ties to leading industry brands. For example, suppliers such as Polytec and Haymes Paint, and leading stores like Temple & Webster
gaining recognition for my previous experience. Having worked in the interiors industry for many years as a stylist, and completing various design projects (like Erskineville house), I had a portfolio of work under my belt that I wanted to have recognised (ie Recognition of Prior Learning to shorten the course duration)
affordability. Some of the Diploma of Interior Design courses cost over $25,000! iscd offers excellent value for money, costing around half that amount for the same qualification.
I researched all of the interior design courses available in Australia before deciding on iscd. It was the school that ticked all the boxes best and I'm so glad I did. Let me share with you some of the main reasons why.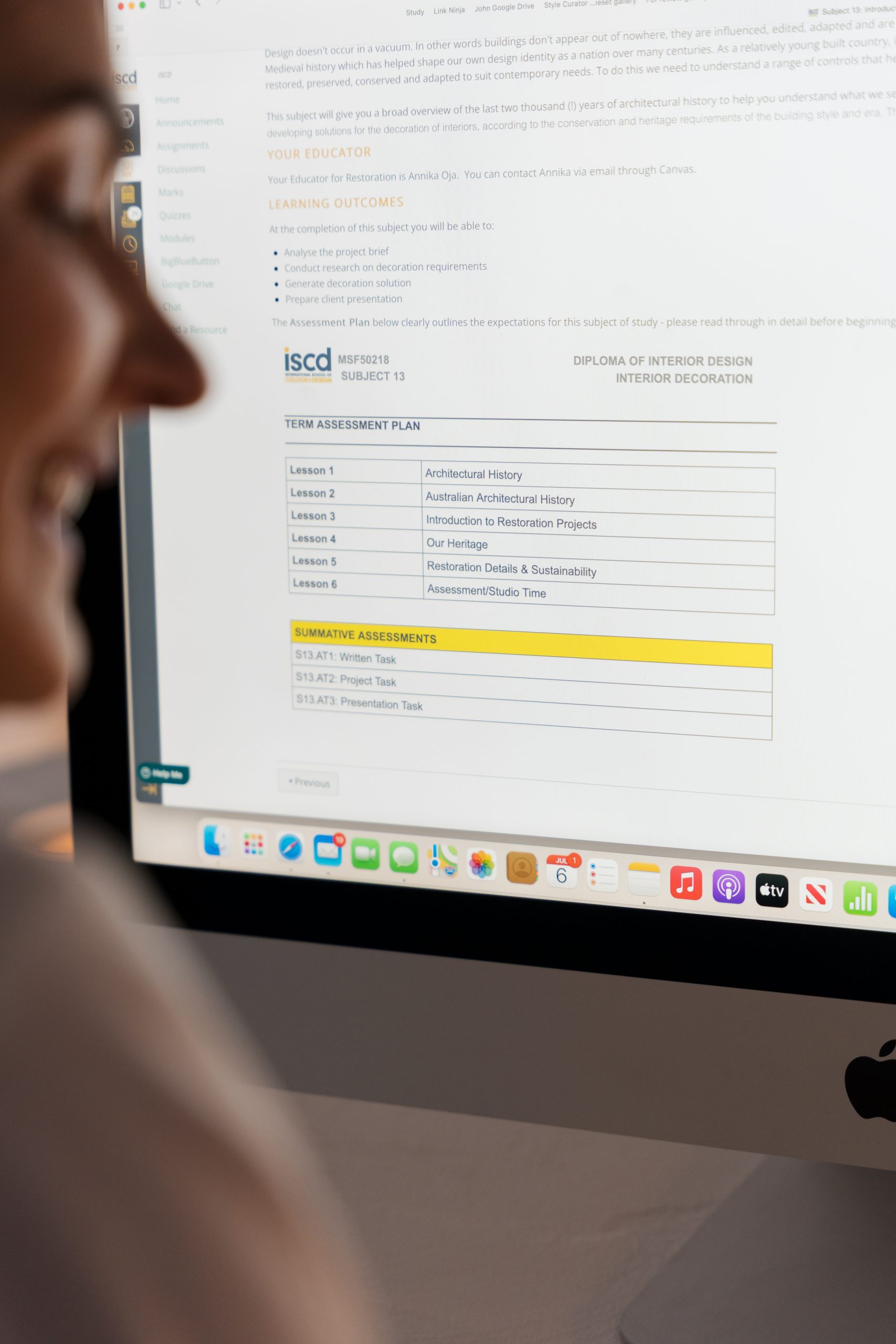 Flexible learning… but the good kind
Without a doubt one of my biggest criteria was having the flexibility to study online and at my own pace.
Yet I put off studying interior design online for years because… well, let's be honest, a lot of online courses have a bad rap! I always figured I'd get around to studying when the kids were older and in school. But Style Curator was pulling me down a design path and I realised the time is NOW.
So, I started researching online design schools and was delighted to see iscd offers a Diploma of Interior Design online. I'd come across iscd various times before and knew how well regarded the school is.
Little did I know that COVID would hit the very same week I enrolled! Let's just say, I've well and truly tested the flexible learning schedule over the years and am so thankful for the teachers and student services staff who have kept me on track and motivated.
iscd is now fully online. And as you'd expect, they've put everything into making their online learning platform the best it can be. Learning modules are thorough with a mix of written information, videos, PDF downloads, activities, online resources, quizzes, discussion forums and more.
Each week there are drop-in sessions so you can chat with your educator and class face-to-face in Zoom calls. Or you can email your tutors any time for feedback and guidance.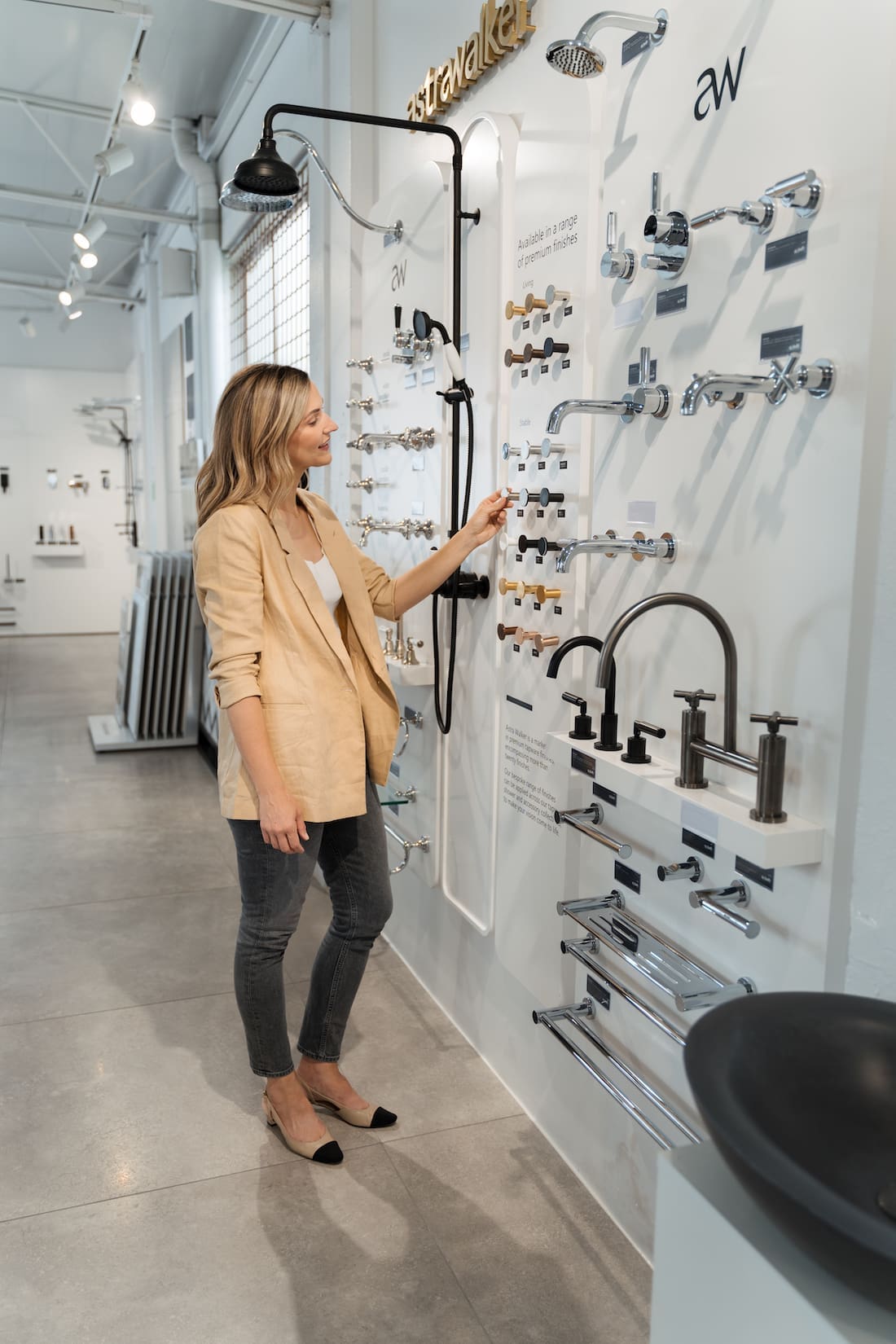 They make you do the work!
Not going to lie, studying interior design has been a lot more involved than I initially thought. I studied marketing and business at university and the learning approach was largely theoretical. But with design, you need to gain practical skills so everything is hands on.
Throughout the course, I've spent hours mixing paints to learn about colour, creating 2D and 3D designs in programs like CAD and SketchUp, mood boarding and more. It's been a lot of work but I've also learnt A TONNE!
There's no shortcut to gaining a design qualification and they make sure you do the work before passing you on any subject. It's a form of tough love I need and respect.
Don't let this scare you off though. The course is designed for people with no prior design experience and there's plenty of support along the way. I guess what I'm saying is, this isn't a lightweight course to get a piece of paper at the end… they'll make sure you are a competent and confident interior designer upon graduating.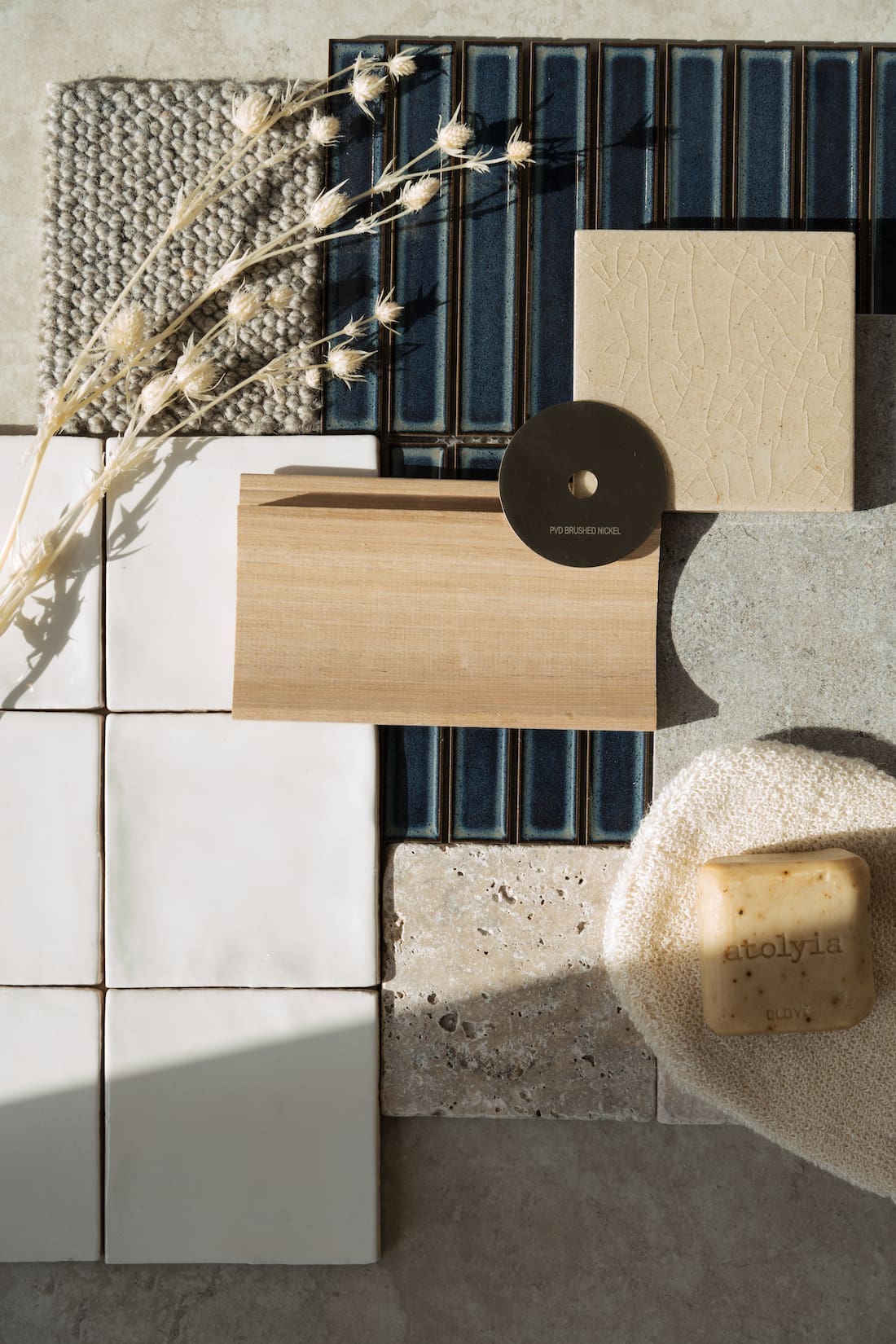 More than just a design school
I mentioned before that iscd has strong ties to the design industry and this was one of the main reasons I chose to study with them. Their industry partners include Haymes Paint, BOWERBIRD Interiors, Cult, Astra Walker, Polytec and Merino Homes.
As well as the in-depth online learning modules, iscd offers other relevant learning opportunities. For example, excursions to design fairs and trend seminars, Pro-Connect webinar presentations from leading brands, in-depth online sessions with design experts and so much more.
In addition, while studying with iscd I've come across design competitions, internships, and other fab opportunities to gain experience in the industry. iscd is also often the first to know about exclusive job opportunities within the industry before they are advertised online.
I hope sharing my experience of studying with iscd helps you pursue your passion for design. Do you have any questions I haven't covered? Pop them in the comments below and I'll get back to you asap!