Alongside views that simply take your breath away, the moment you walk in to this week's featured home, a sense of calm and relaxation washes over. Come along as we take a look around The Jetty House with owner, Mikaela Lancaster.
Get ready to swoon and… relax!
Related article: Amaroo house: A stunning new build with a fascinating facade
Related article: Luxury coastal home: Kyal and Kara's Long Jetty home tour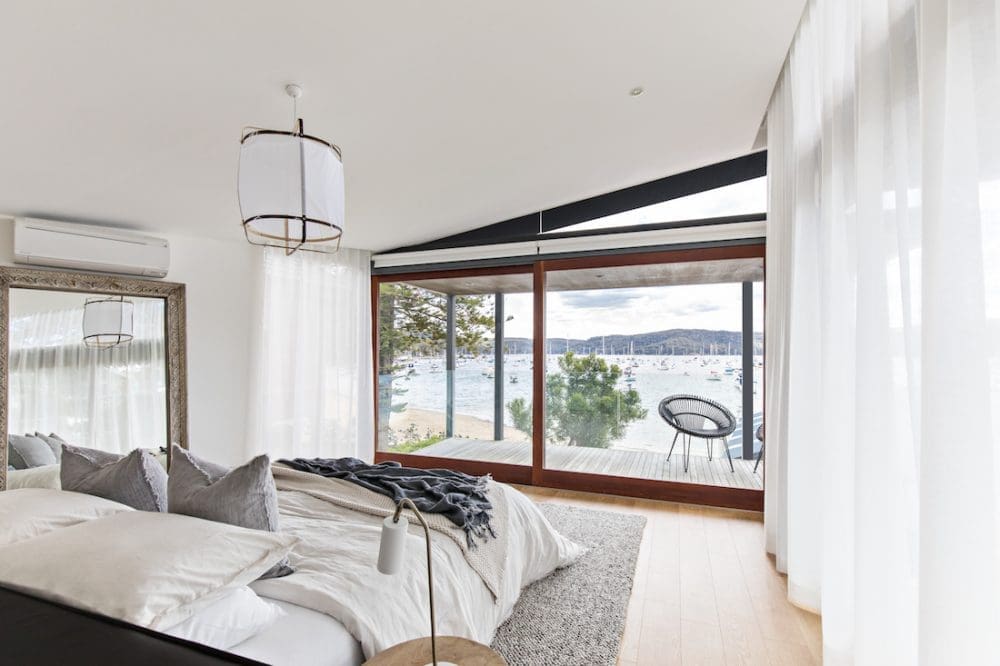 Located in the picture-perfect area of Clareville, an hour's drive from Sydney, this home oozes relaxed, beachy vibes in every space.
"Clareville is a small beach on Pittwater, near Avalon," explains Mikaela.
"It's a gorgeous area and we're falling more and more in love with it! It's our beach house which we rent out via Airbnb, but we're getting very tempted to move here permanently!"
Steal Mikaela's style: Shop our fave picks here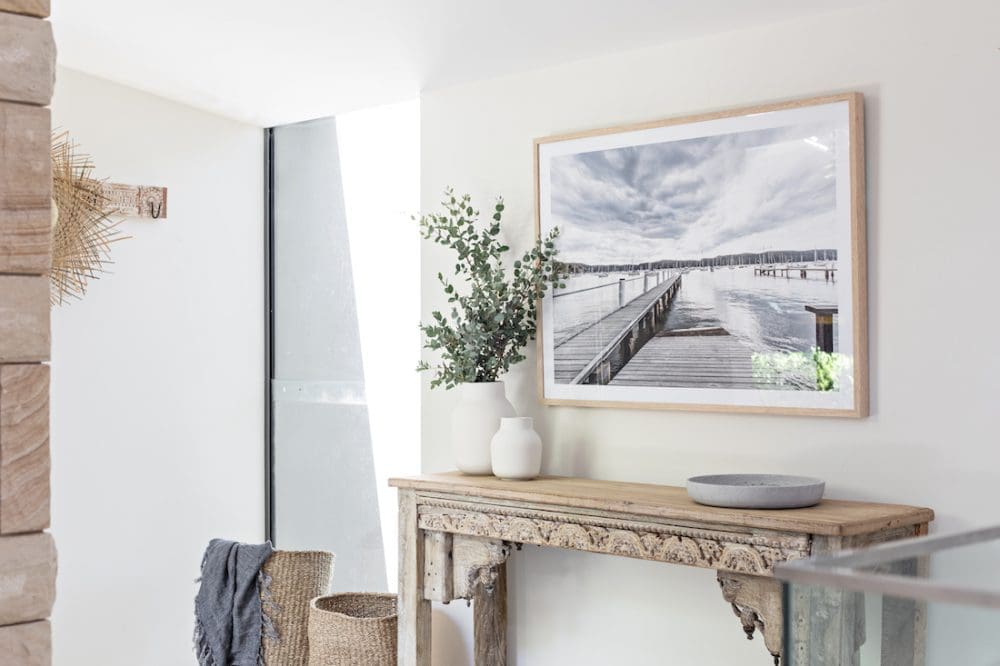 Built in 2012 by architect Bruce James from BJP Architects, Mikaela and her husband purchased The Jetty House in 2016.
"The only changes we've made to the home have been cosmetic. The architect did an extraordinary job of creating a modern coastal home that still feels current today.
"However, there's still more I'd like to do to the home so it's a work in progress.
"I'd describe my style as simple, understated, natural and given the 5 kids, robust," Mikaela laughs.
"I worked closely on the interiors with Nat from The Palm Cove, who I discovered on Instagram. She captured my vision perfectly and I just love it."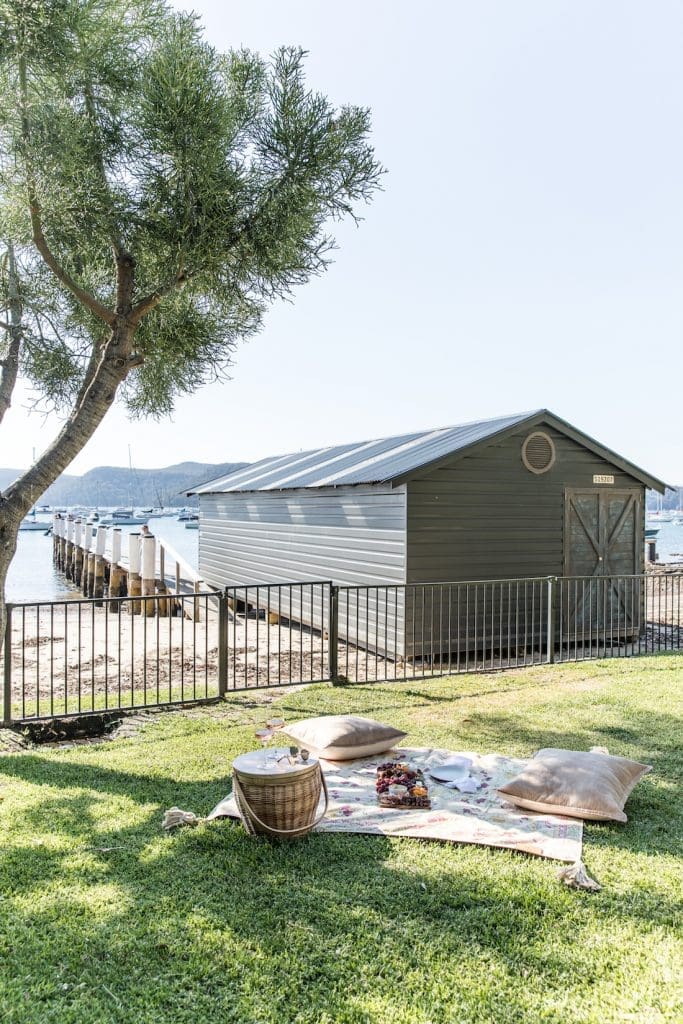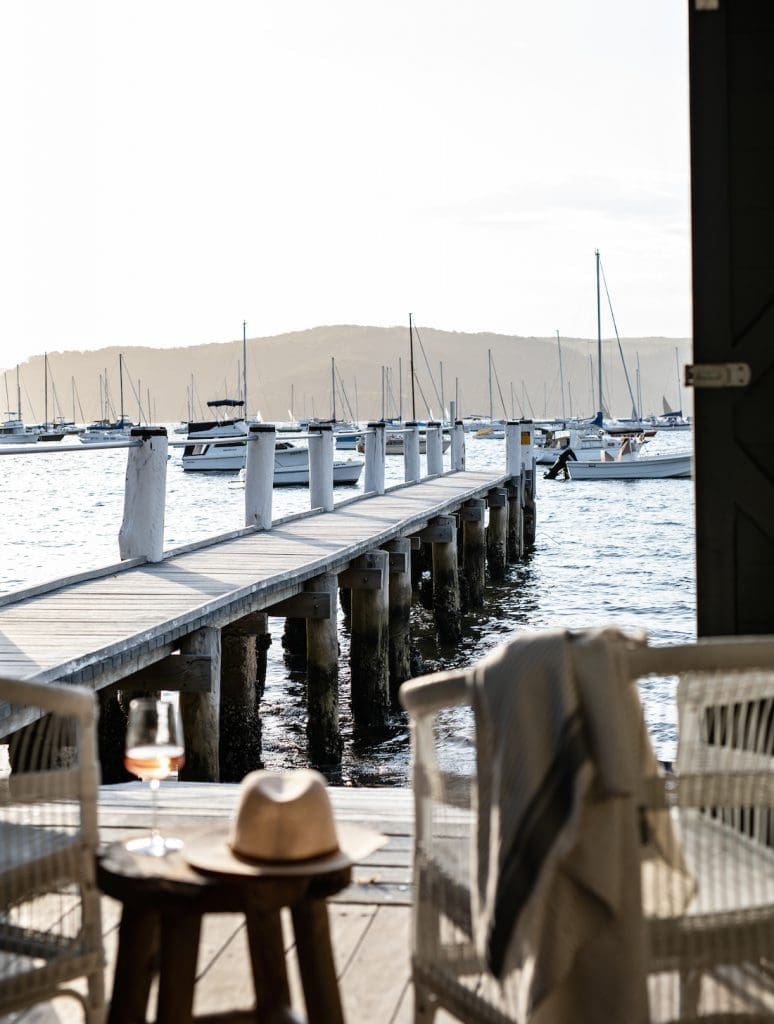 Boasting 5 bedrooms, a playroom, basement cinema room, boatshed, jetty and spanning across 3 storeys, this home has so many spaces to explore.
"I love everything about this home, however I think if I had to pick just one favourite, it would be the boatshed.
"I only recently renovated this on a tiny budget and now we spend a majority of our time in here with the ocean as a soundtrack.
"Before, it was just a messy storage area for our watersports gear. Now we've added a dining table so we can eat meals in this beautifully transformed space. There's also a bbq and fridge so you never really have to leave!"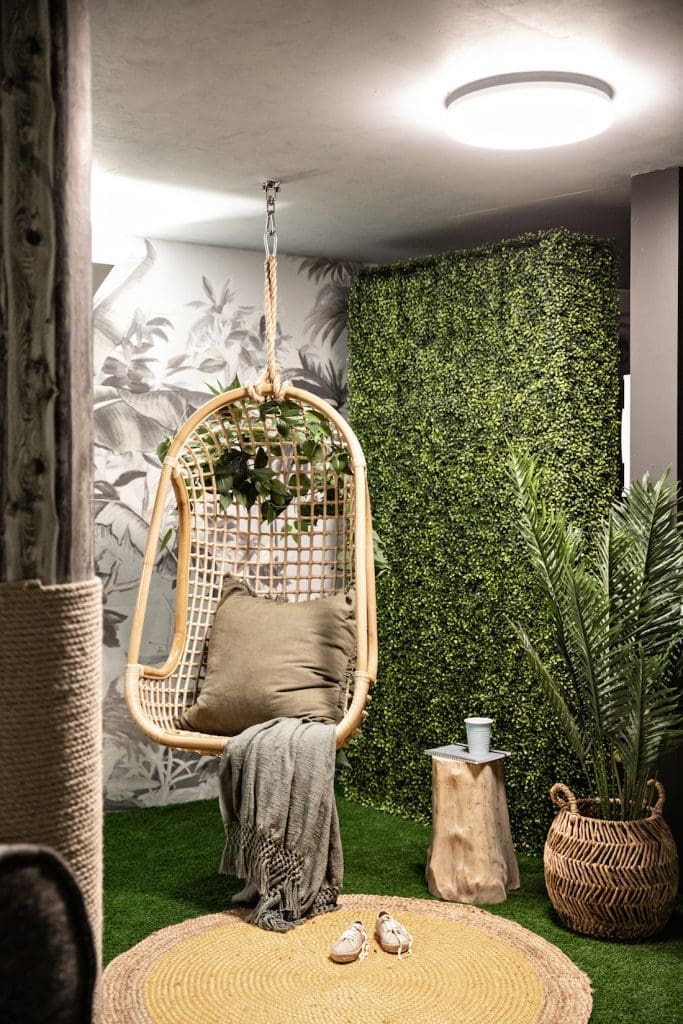 With 5 children to keep her extra busy, Mikaela was keen to give the kids their own special hangout space.
"I recently finished working with Kylie from Spacedresser on the previously unused cement basement.
"It's the same size as the other 2 floors and the brief from my kids was they wanted their own sanctuary away from the adults!" laughs Mikaela.
"They also wanted it to be completely different from the rest of the house. We have a craft picnic table, Xbox space, toys, and a home cinema. We have movie nights in there every night!"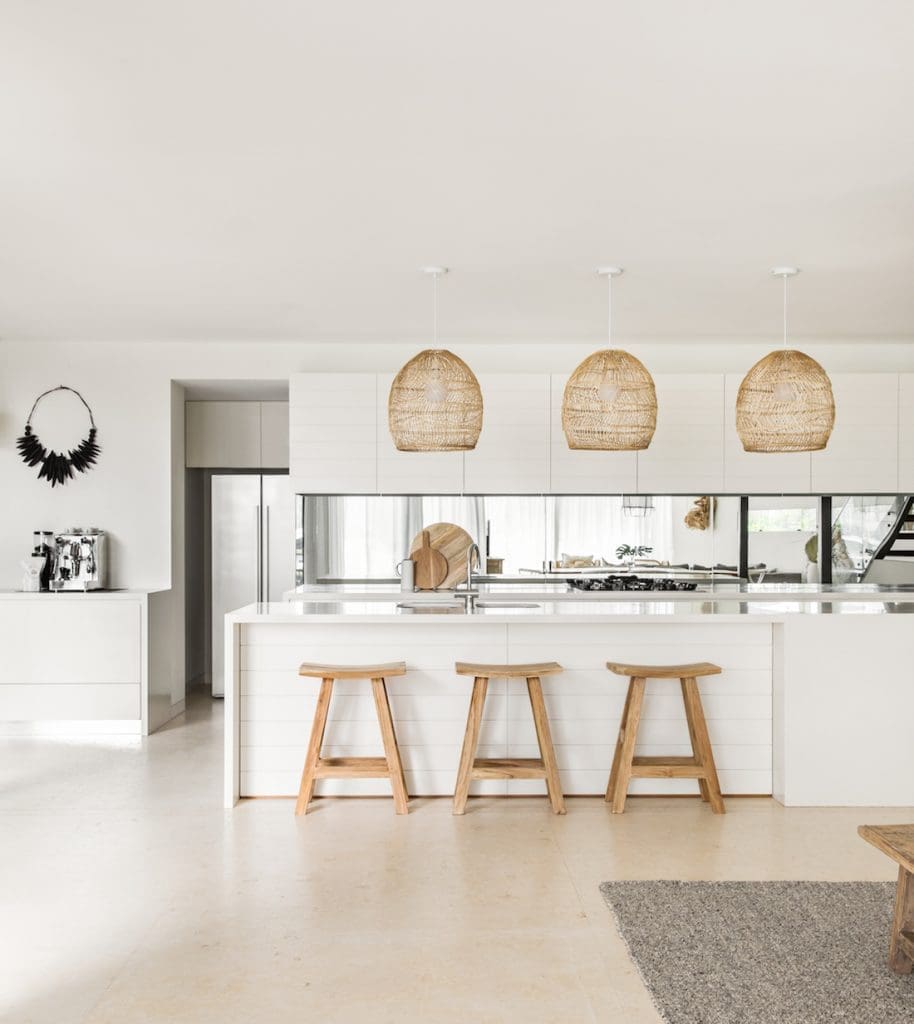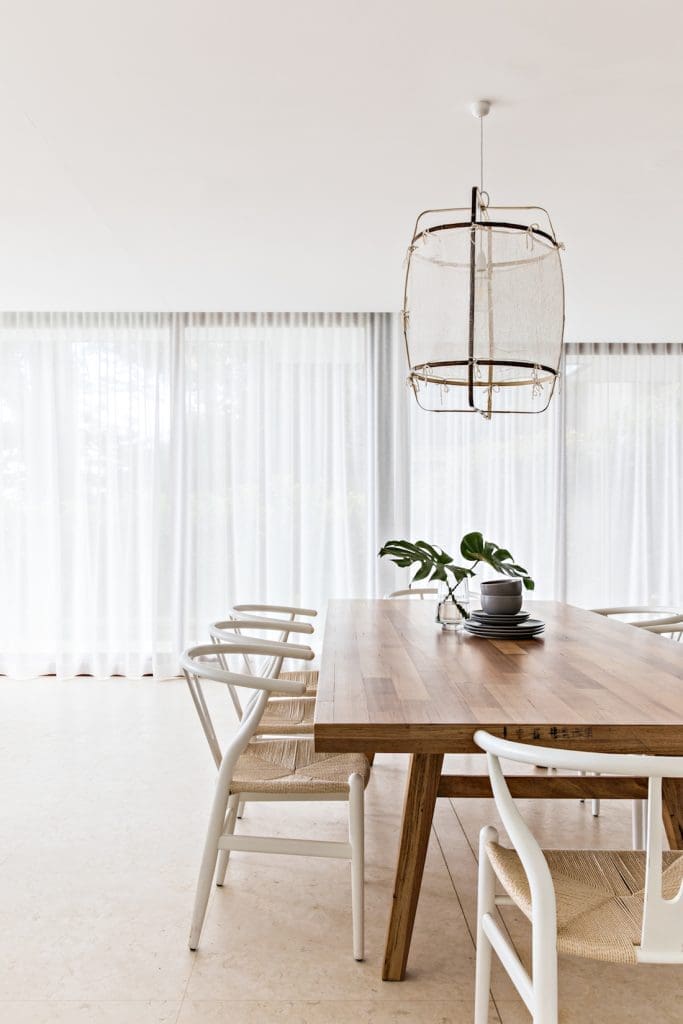 With so many beautiful features and homewares throughout, we wanted to know where Mikaela sources some of her fantastic finds.
"Some of my favourite places to shop are The Cover Collective, Ecology, Country Road, Milk & Sugar, Aura, Feather + Oak, Sonder + Stone and The Beach People."
Thank you so much to Mikaela for taking us on a tour of this incredibly beautiful home. Check it out on Airbnb here or for more design inspo, take a look at the Jetty House on Instagram.
Stylist and photographer: Nat at The Palm Co
Playroom designer: Kylie at Spacedresser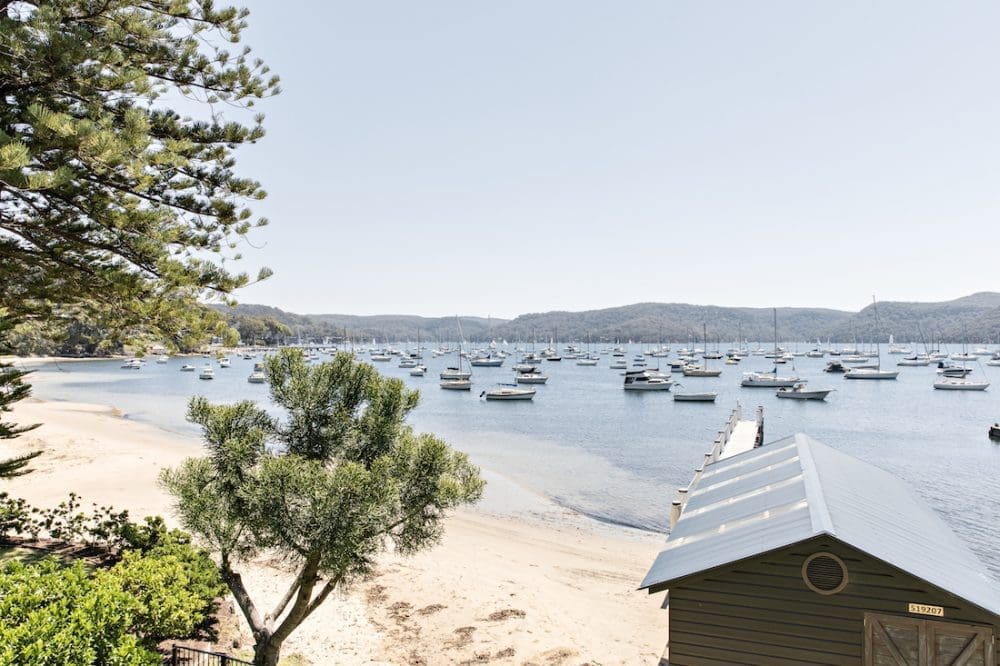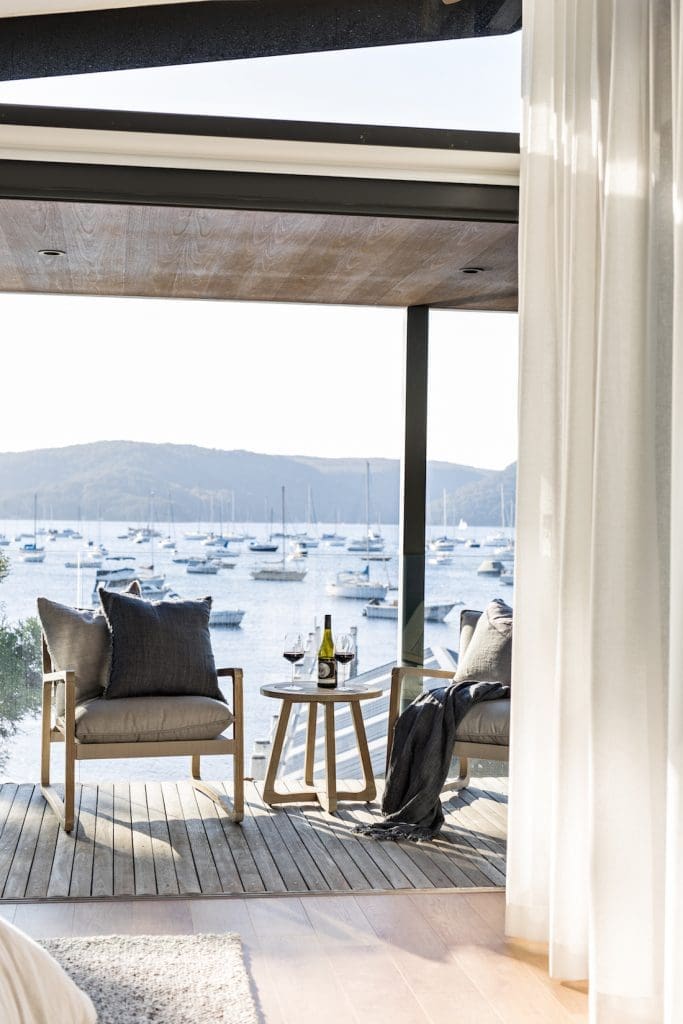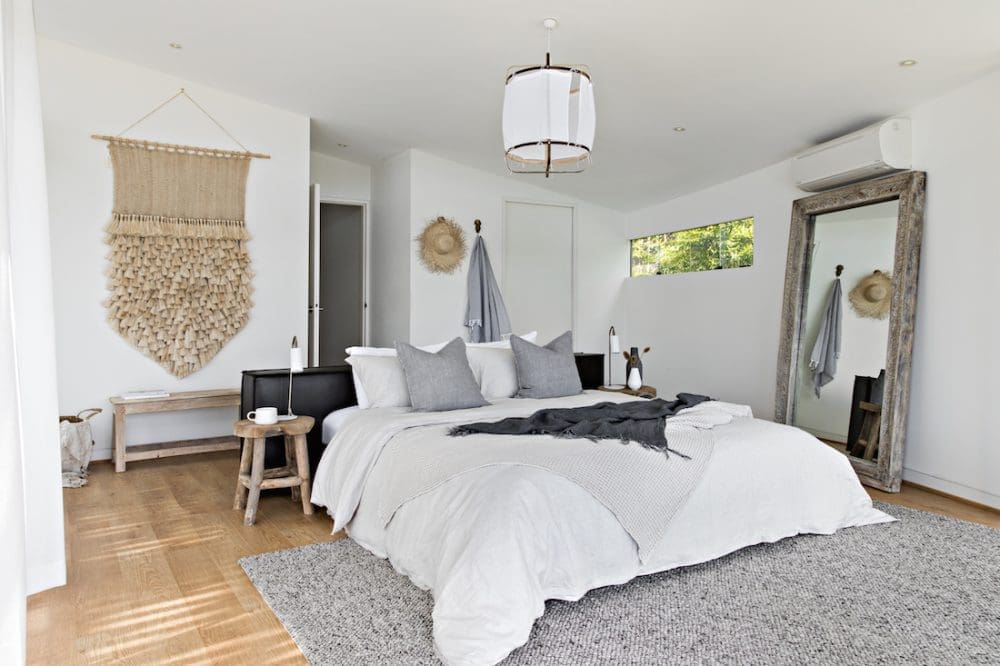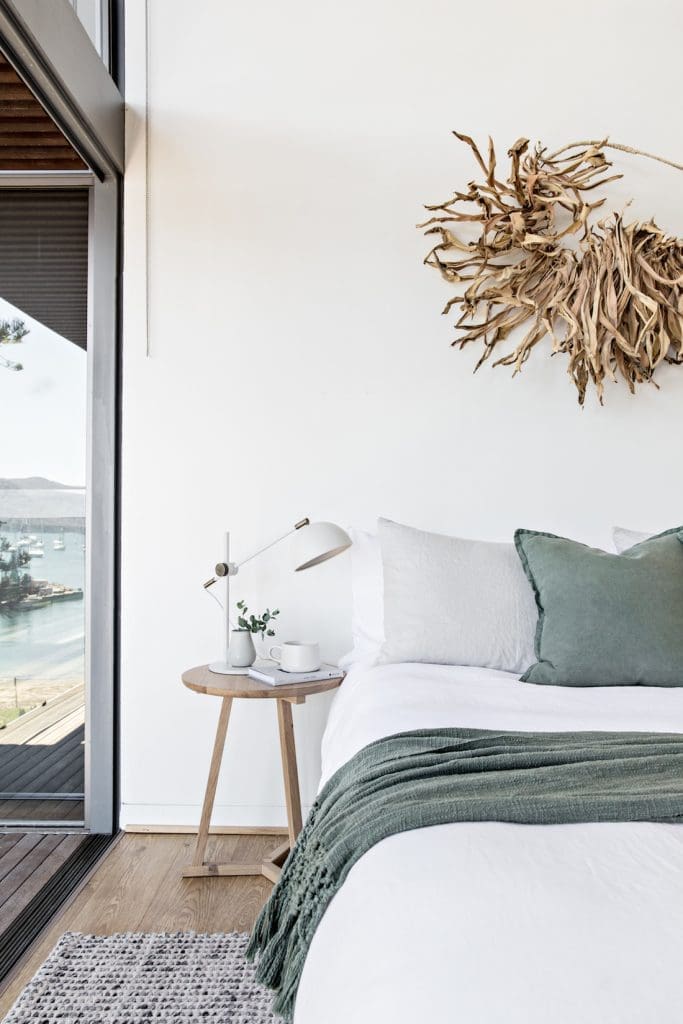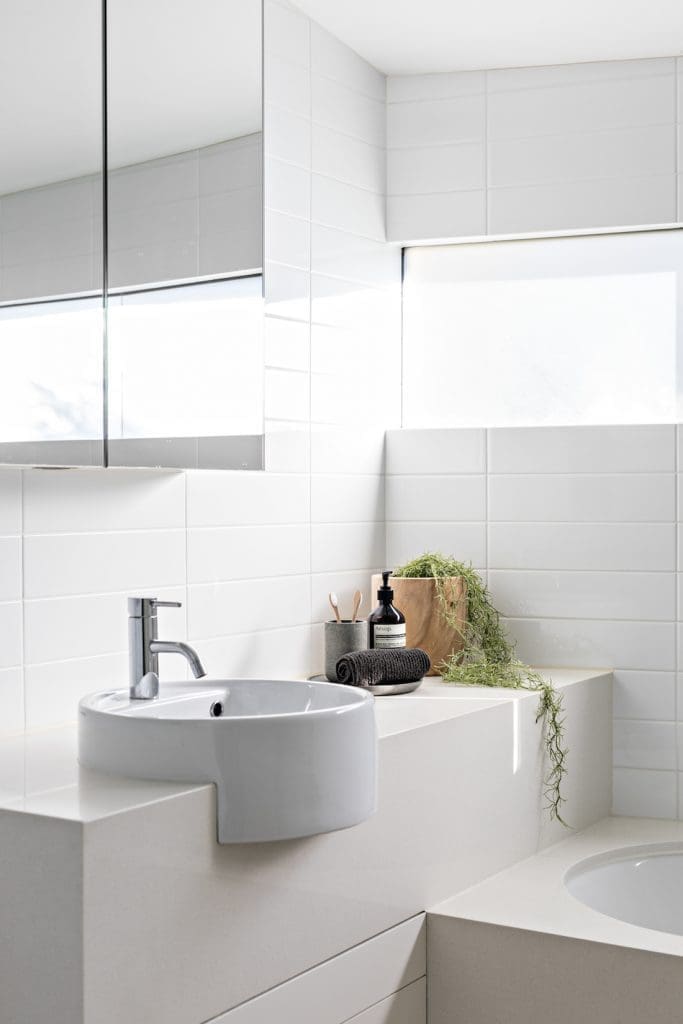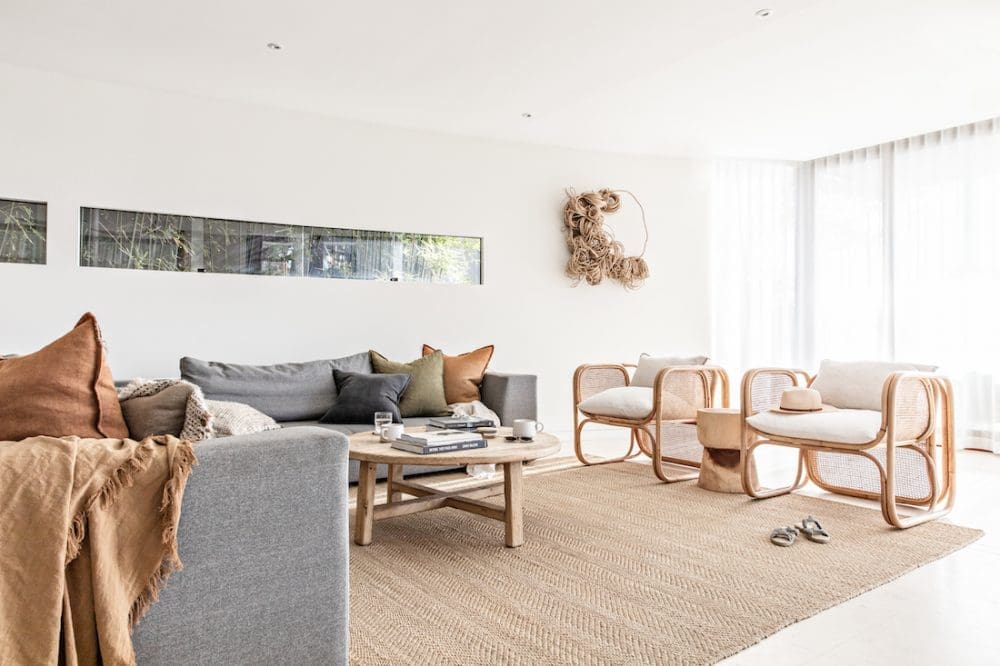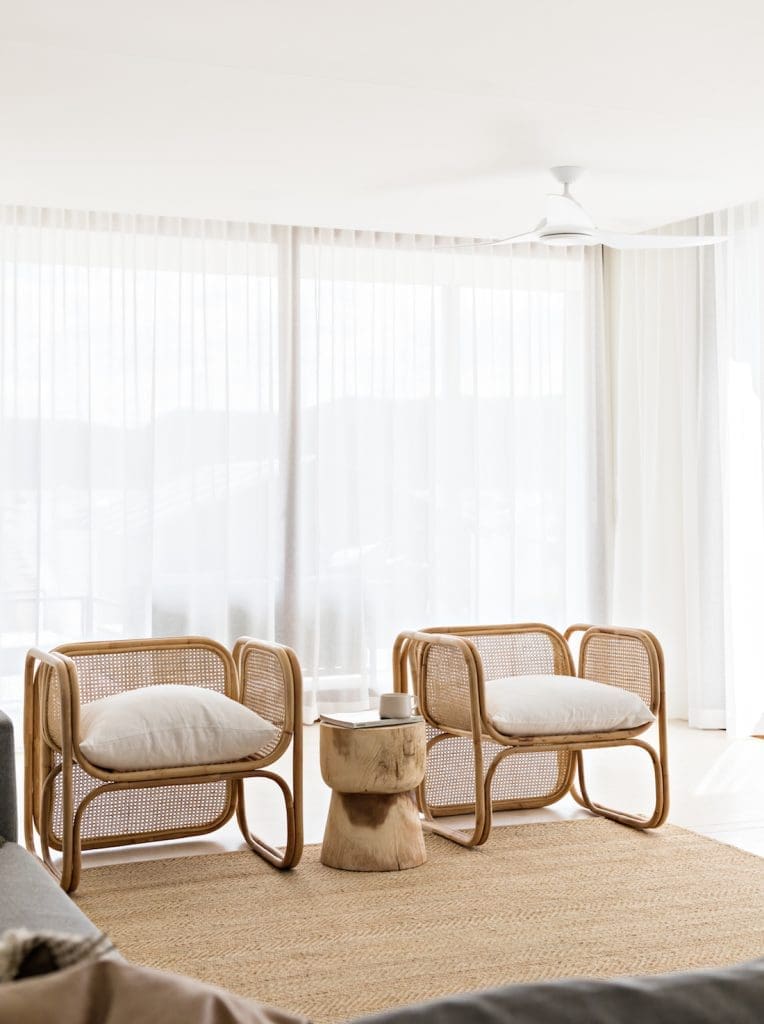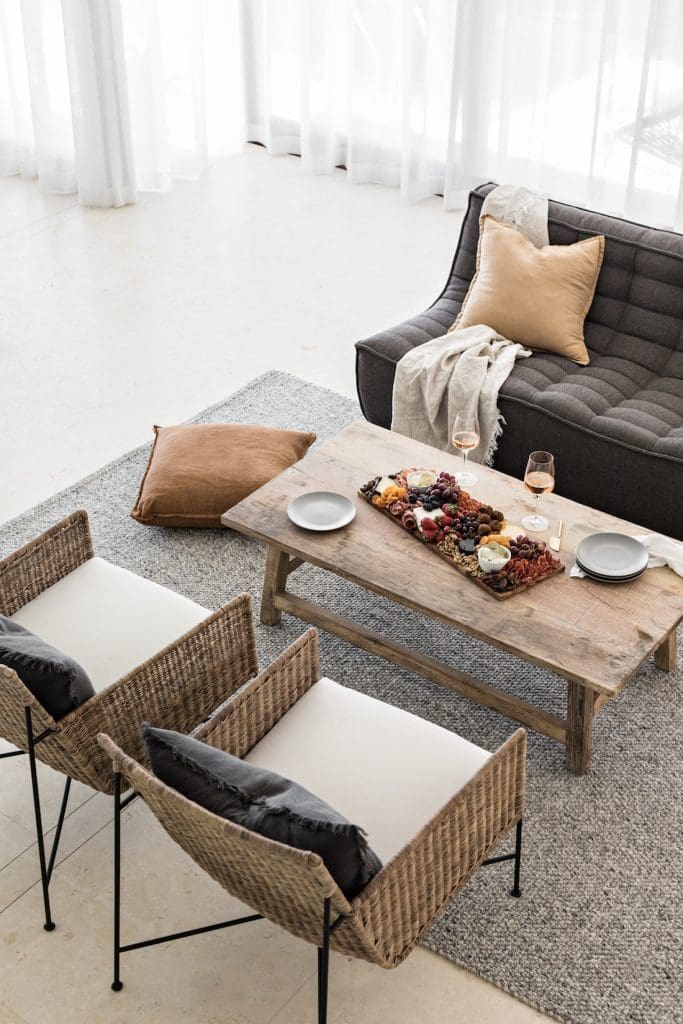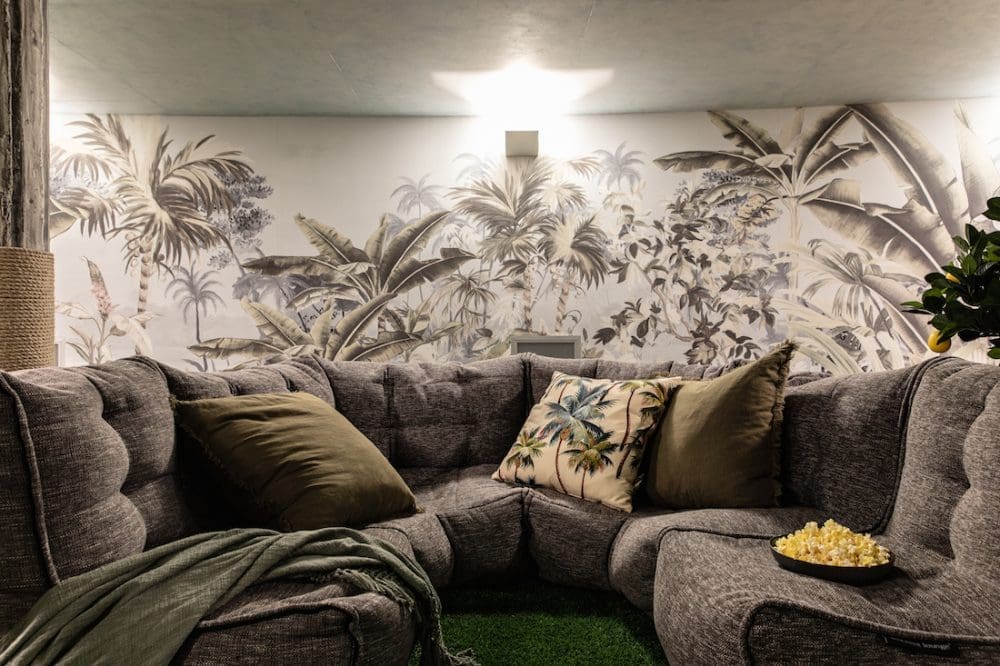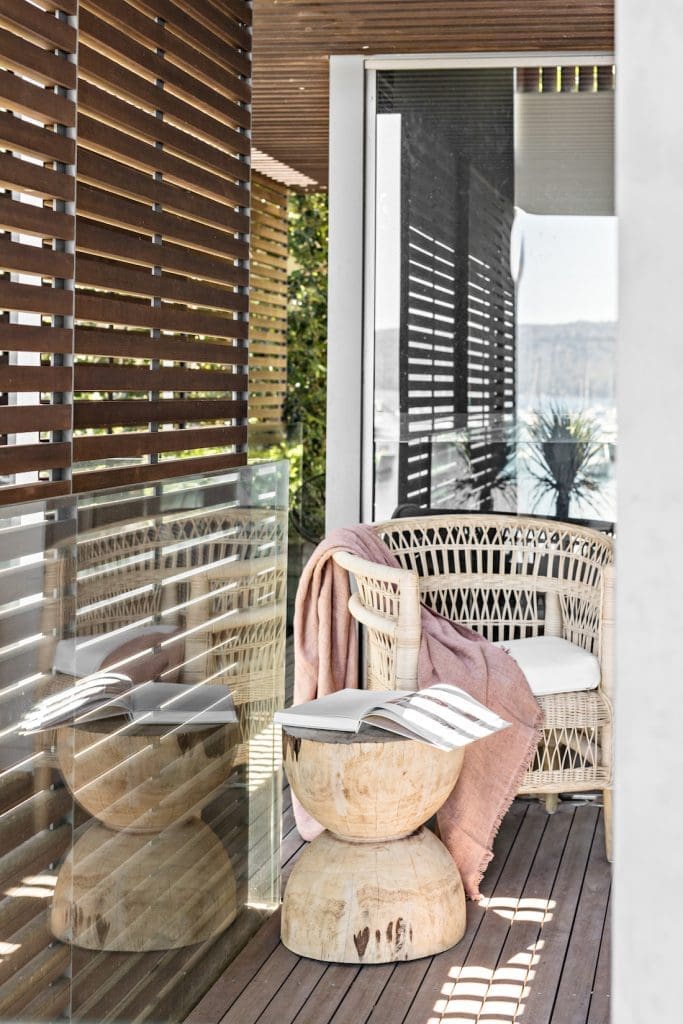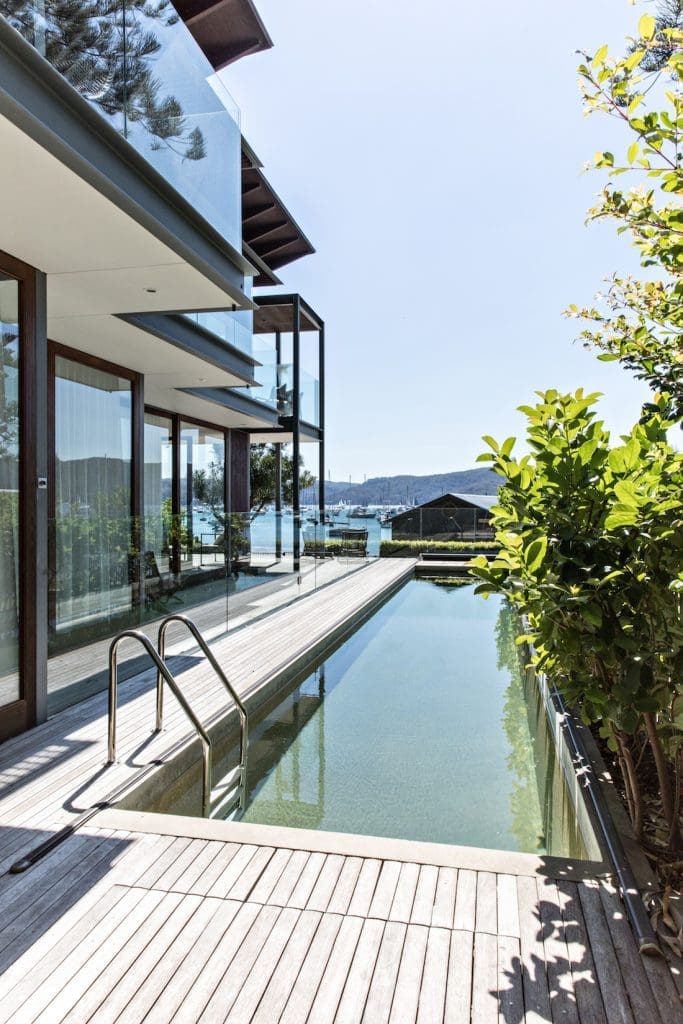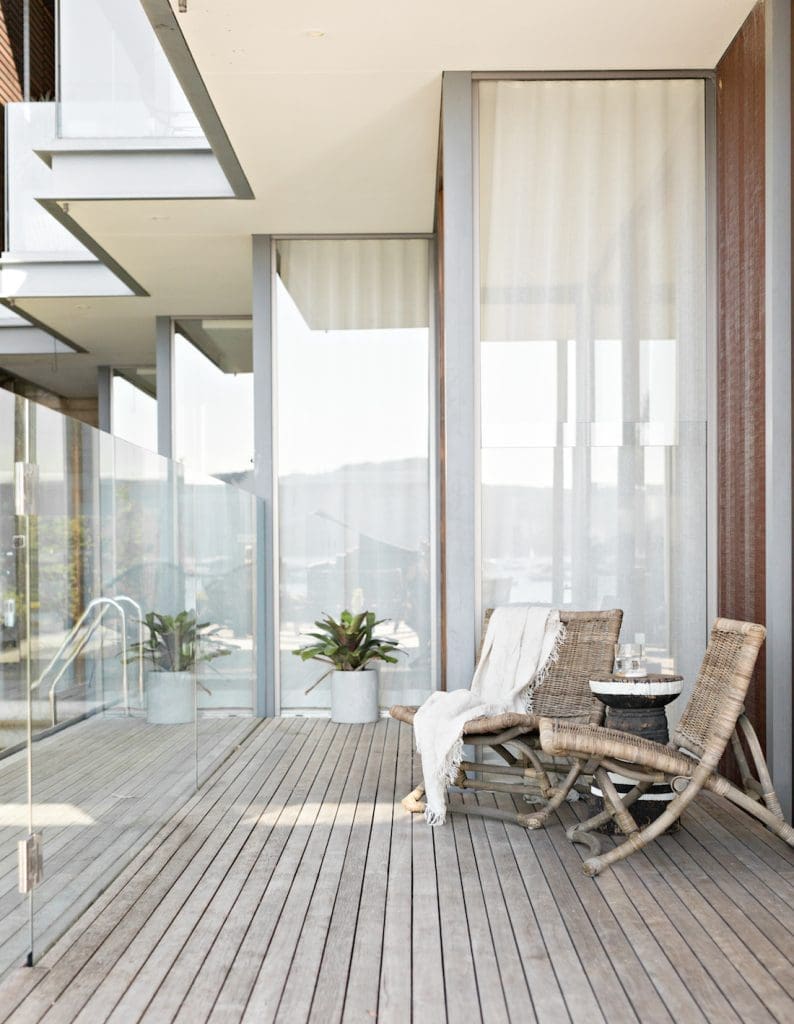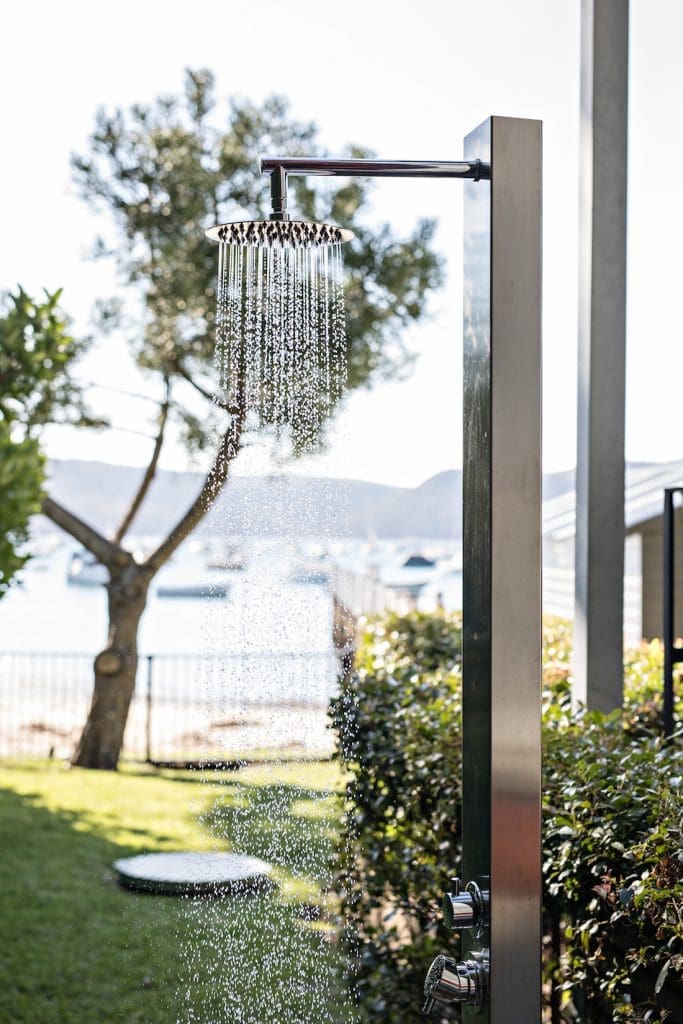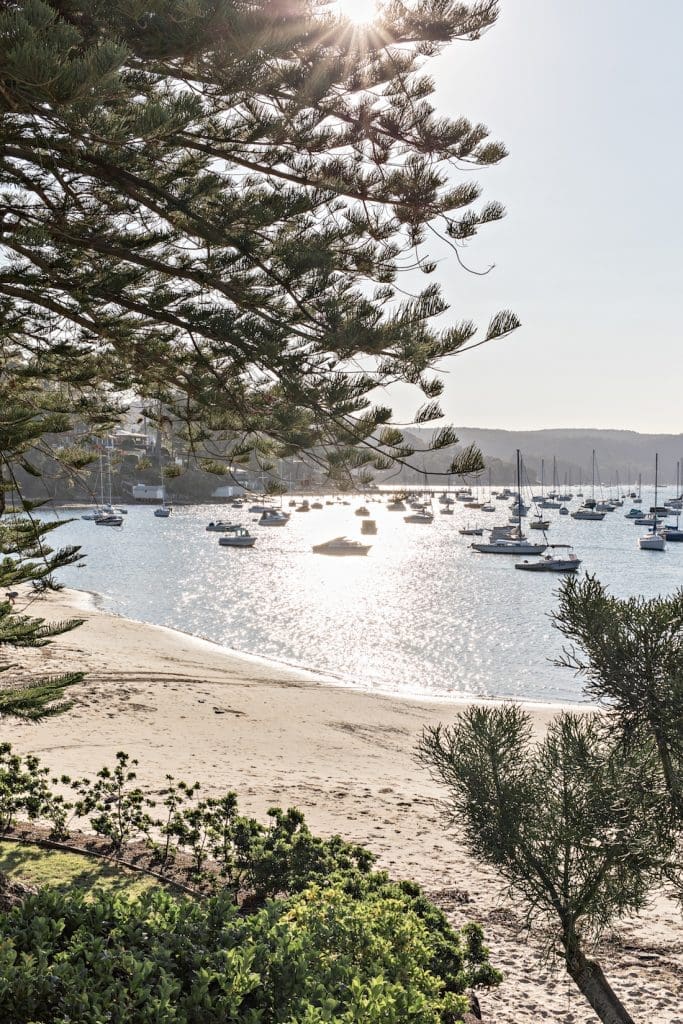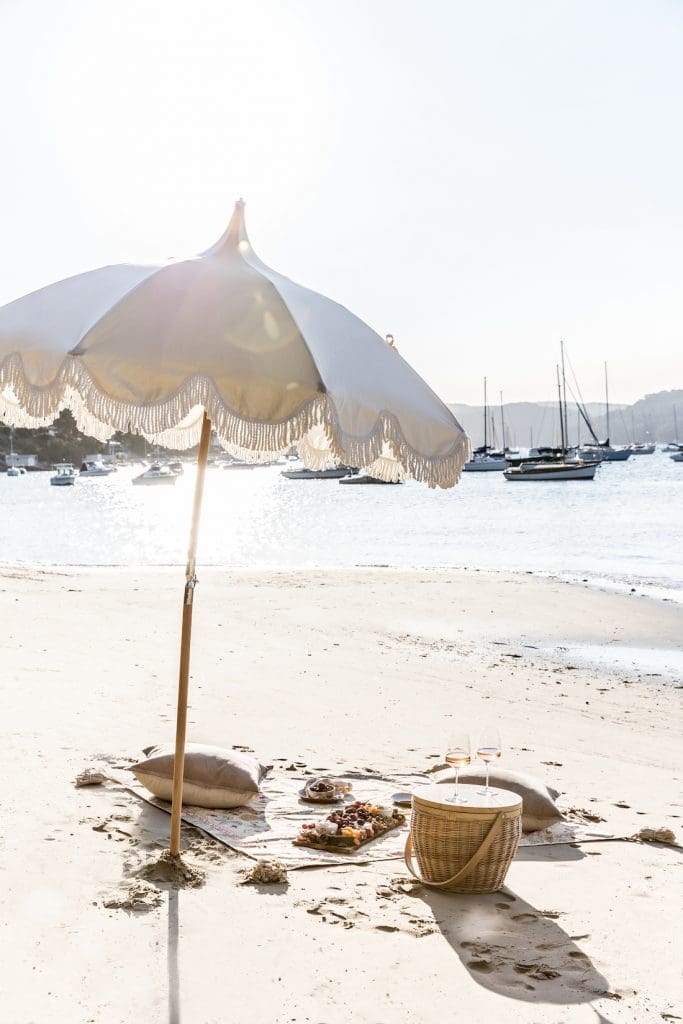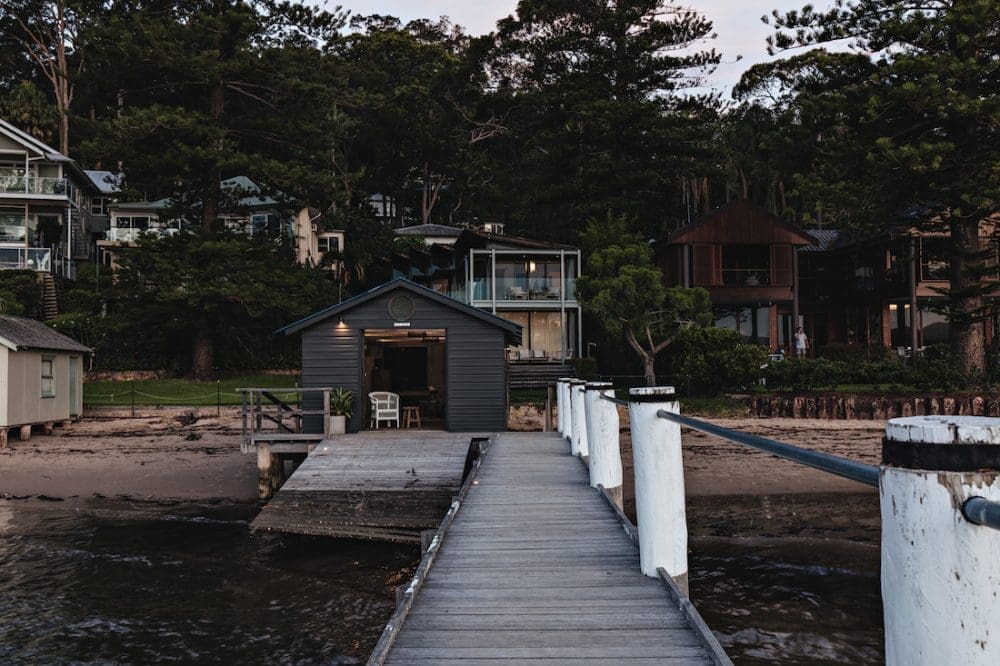 Steal Mikaela's style: Shop our fave picks here
Disclaimer: This article contains some affiliate links. This means, if you purchase an item we may receive a small commission on the sale of that product at no extra cost to you. We promise we only work with brands we know, love and trust.