The other day we stumbled across a show of a young American couple building a tiny house that used all kinds of clever design tricks to downsize their living space.
It certainly sparked our curiosity and the house they built was both functional and stylish.
We were so blown away by the result that we looked into it further and turns out there's a whole social movement where people are choosing to downsize the space they live in called The Tiny House Movement.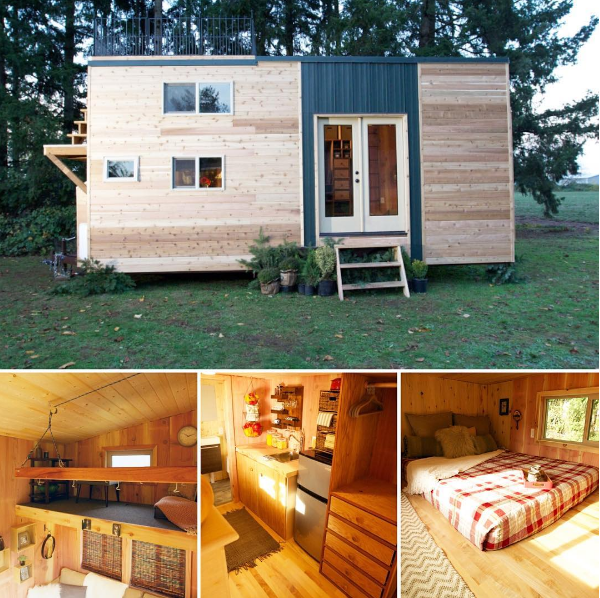 These tiny houses come in all shapes, sizes and forms, can be made from any material, and some are on wheels while others are permanent dwellings.
Generally between 10-30 square metres, many people are building these houses for $10,000-$30,000 which is less than a deposit on a typical home
But financial concerns aren't the only reason people are joining the movement — environmental concerns, or simply the desire to live with less stuff and the freedom that comes with that are also high on the list.
It got us wondering, could you do it?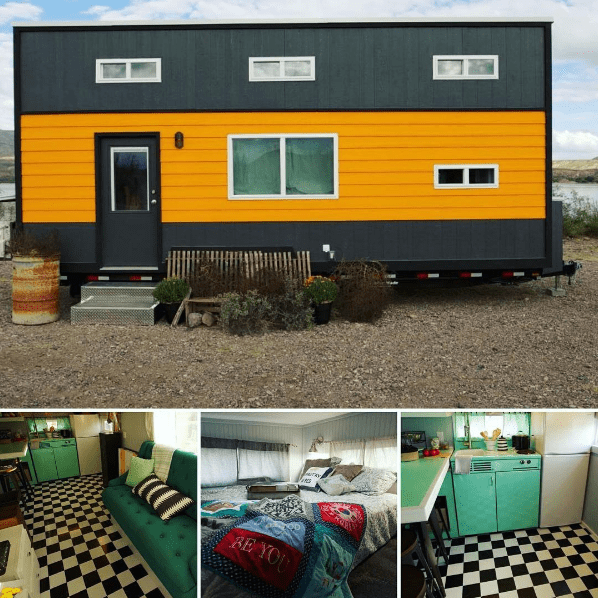 Simpler living in a smaller, more efficient space certainly has its appeal — like the ability to live mortgage free — but also unique challenges.
We imagine entertaining friends would have to become an outdoor only activity… should you have a tiff with your partner, hiding out in opposite ends of the house while you cool down won't have the same effect, and the challenge of storage space that many of us struggle with in our larger homes would be exacerbated.
Like building any dwelling, there are also rules and regulations you'd need to abide by. Unfortunately, this Oregon couple are facing eviction as they built their home on wheels which technically classes it as a mobile home.
But for some, like 27 year old architect Macy, designing and building a tiny house has enabled her small family to live rent and mortgage free. Clad in recycled pallet timber, this light-filled home feels spacious thanks to clever design tricks and hidden storage under the bed, above the pantry and behind the fridge.
And it's not just a movement for houses, tiny apartments are also gaining popularity. Perhaps it should be called the Tiny Living Movement instead.
This 27 square metre apartment designed by architect Brad Swartz provides an inner-Sydney urban lifestyle without the price tag. Carefully considered design gives the apartment a spacious feel, ample storage and seamless flow between zones.
The Tiny House Movement excites us because in a time where owning your own home is becoming further out of reach, this is a possible solution. While we don't think tiny houses are for everyone, for those who are happy to live smaller, it's a chance to escape the cycle of debt that most of us are trapped in.
Seems when it comes to designing your dream home, size doesn't always matter — it's creativity that counts.
What do you think? Could you do it?