Decorating a small space is often referred to as a challenge. What to do when you're living in a place the size of a shoebox? So many of us, especially those in an inner city apartment or townhouse, are short on storage options. If you're renting, it can be even more of a challenge!
We've heard your calls and have asked leading interior designer and decorator Emma Blomfield to share her top tips for small space decorating! Keep on reading for her 10 favourite ways to make small spaces work for you.
Related article: Small space gallery wall: Tips to create a small gallery wall with impact
Related article: Decorating a rental bedroom: Styling tricks and hacks to make the space your own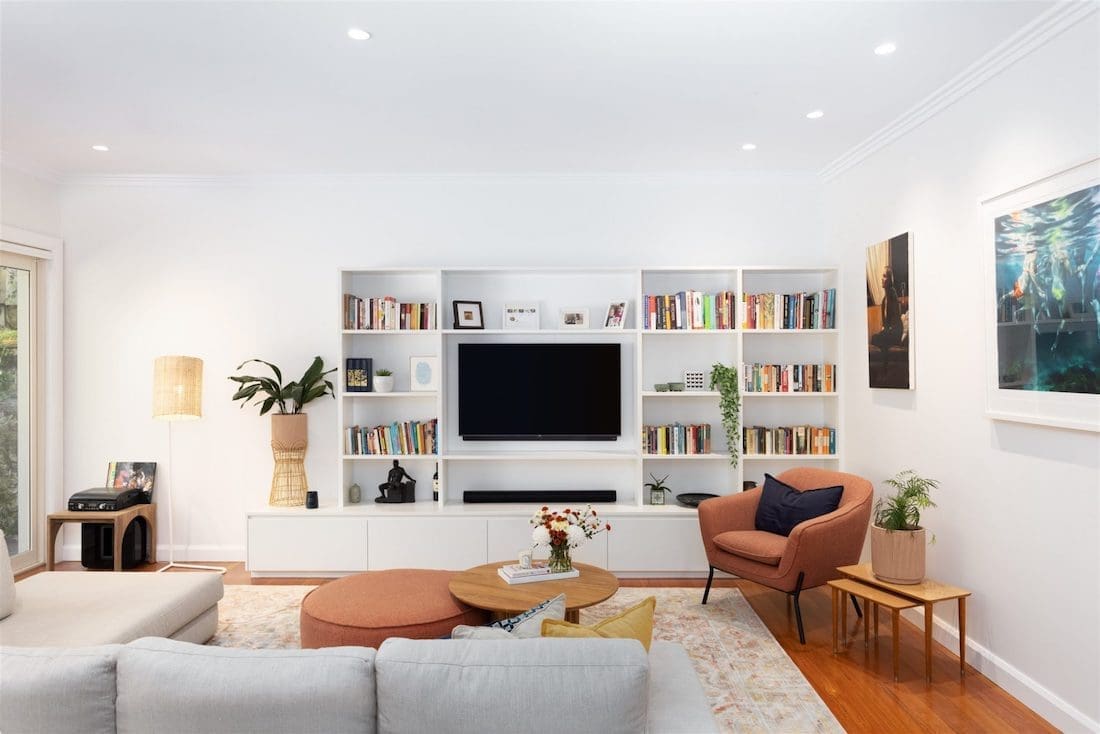 Words by Emma Blomfield
We ask a lot of spaces in our homes — especially now that we're staying home more than ever. Our living areas are often family spaces to hang, working areas, eating areas, play areas, craft spots, entertaining areas, dance competition zones, playstation gaming areas and even sometimes a wrestling arena for the kids!
Here are some tried and tested storage solutions I've used in small spaces for clients in the past. Some are easier to implement than others. But you'll see that there's a focus on multifunctional furniture as that's often the best way to get value for your money. Plus, they generally can be moved from house to house if you're not ready to put down roots in one specific place just yet.
1. Coffee table with storage
A small furniture item that can offer valuable storage space is your coffee table. Look for one with storage so you can clear the coffee table to make way for your Uber Eats delivery and use the coffee table as your servery.
Otherwise another great option is to find a coffee table that has a lift up lid to allow you to hide away specific things like magazines, TV remotes, coasters and board games. It's a great way to keep the top of the coffee table free of clutter.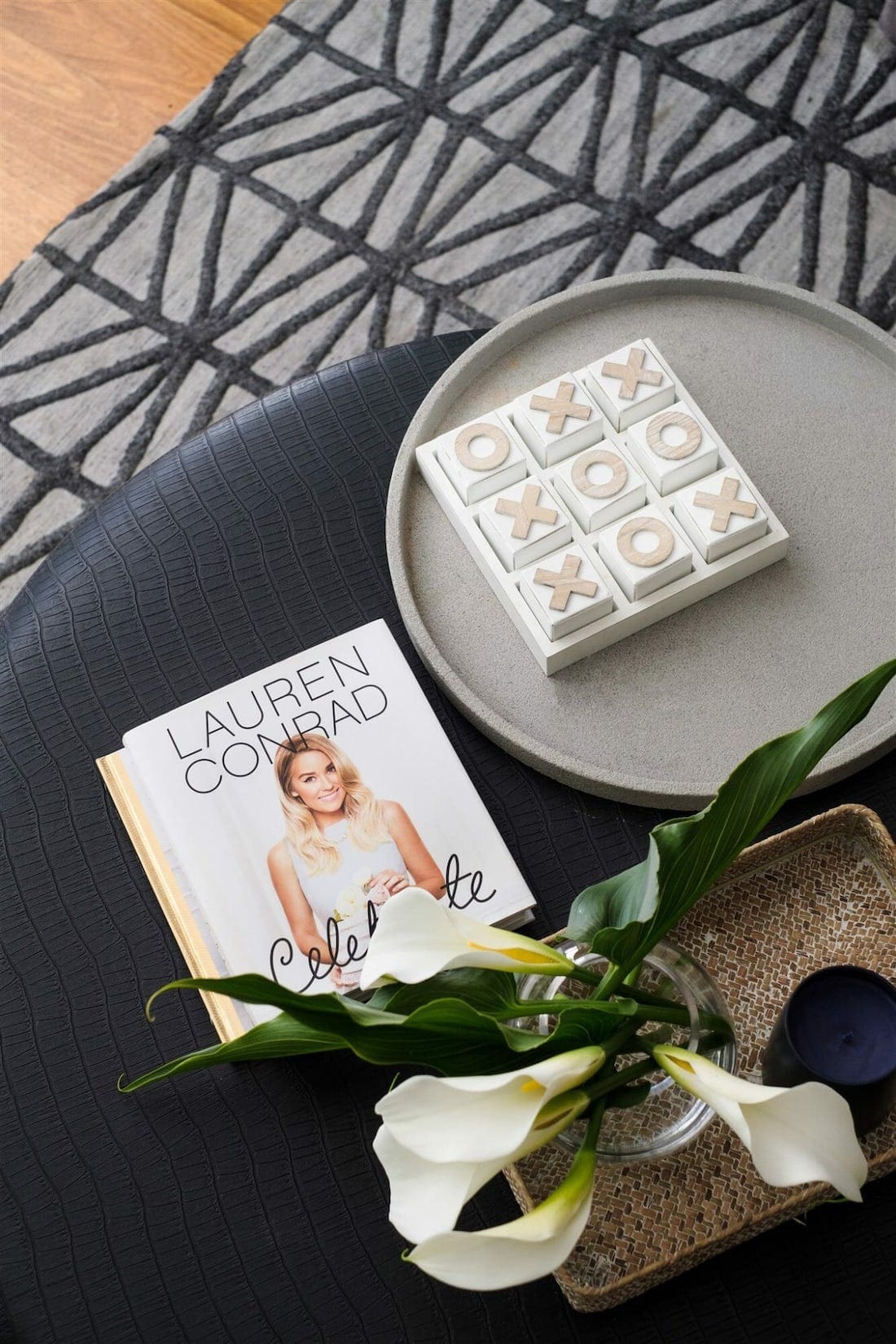 2. Bench seats for the entry hallway or end of bed
Another must-have furniture item in small spaces is a bench seat with a lift up lid. Keep one in your entry to store things like shoes, sports equipment or other essentials you don't want on display for all your guests to see when they come around.
These are also great in bedrooms for storing bedding, extra blankets and other bulkier items. They also triple as a spot to sit to put your shoes on. Win!
3. Gas lift beds
On the topic of bedroom furniture, gas lift beds are by far the best way to maximise your bedroom storage. (Brosa has a great range of on-trend and affordable gas lift beds online.)
If you don't have enough clothing storage for all your clothes, try swapping your wardrobe each season by storing your summer/winter gear under the bed when not in use. Use vacuum bags or shallow storage tubs to keep your bulky winter woolies under the bed. I've also seen clients use this area to store things like ironing boards or even stick vacuums.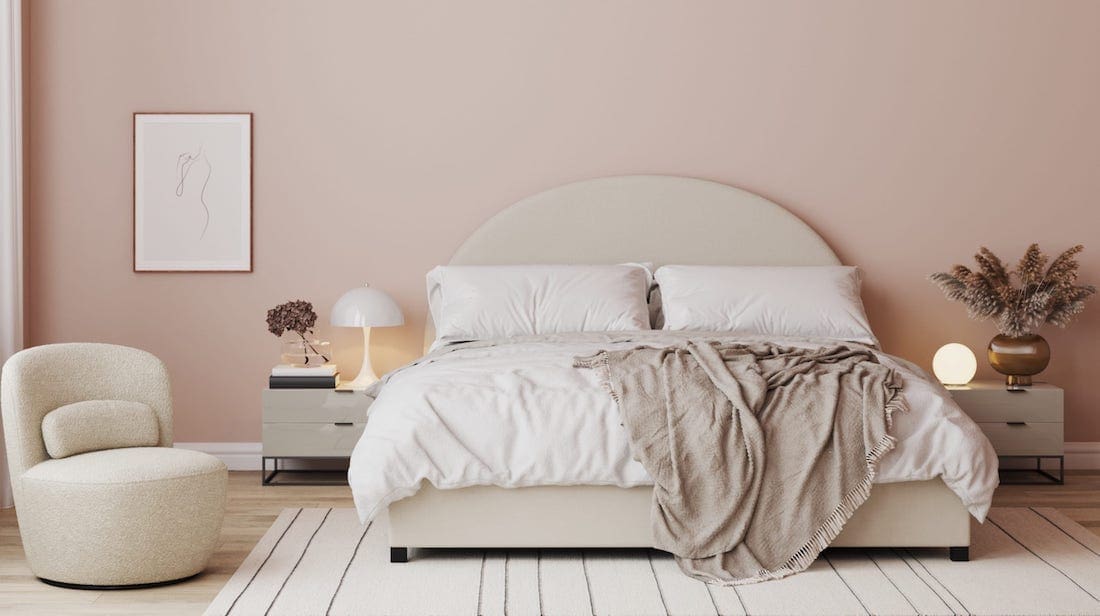 4 Floor lamps with side table built-ins
Not enough space for a side table?! No worries! A multifunctional furniture item we'll see more of in the future are floor lamps with side table built-ins. They're so handy for creating a little pop up reading nook when you're short on space as you gain a spot to place a book or a cup of coffee built right into the base of the lamp.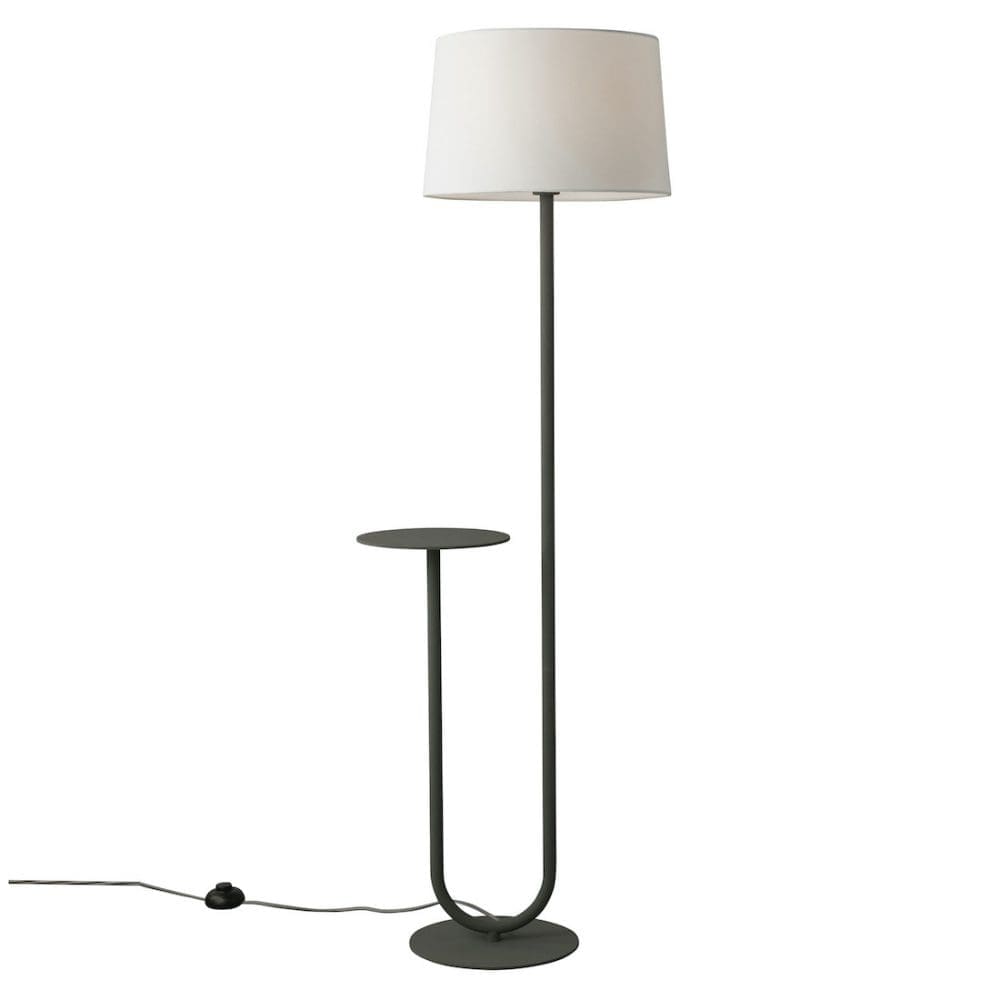 5. Phone charging stations
Many of the big sofa brands are now building phone charging stations into their sofas. This means you can sit on the couch and surf the net in front of the TV without getting up to charge your phone when it runs out of juice. There are also a number of table lamps with USB ports built in for charging your phone by your bed at night too.
6. Extension tables
Not going to lie, these used to be relatively ugly looking pieces of furniture! But extension furniture has come a long way in the last 3-4 years. There are now plenty of really lovely timber dining tables that have hidden extension leaves underneath the table top. Keep two other dining chairs around the house and pull them into the dining area when needed.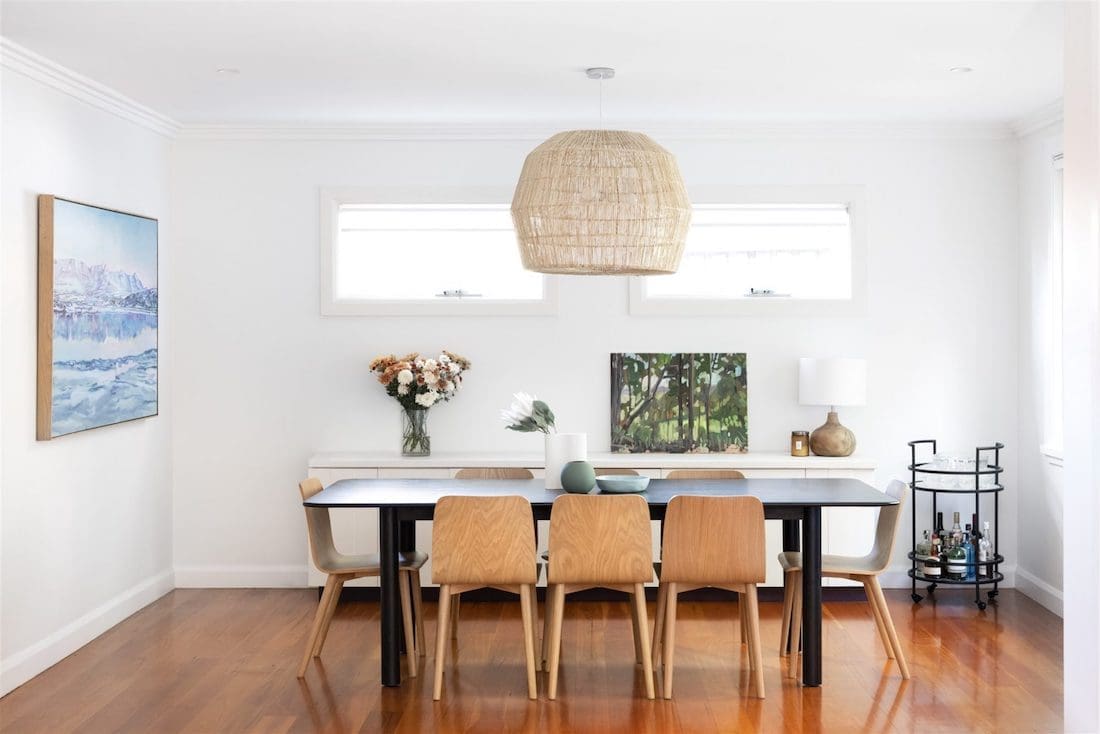 7. Floating shelves
Make your wall space work well for you by mounting floating shelves to the wall. This is not only functional but also allows you to display trinkets and knick knacks to add some personality and character to the room.
Find tips to style your shelves here.
8. Shaving cabinets
Possibly the most underrated item in the bathroom but one of the most handy when it comes to hidden storage! Face height storage is so important for a bathroom, as we don't want to be bending down under the sink to get products we use daily. Having them at bench height or above makes getting ready that much easier.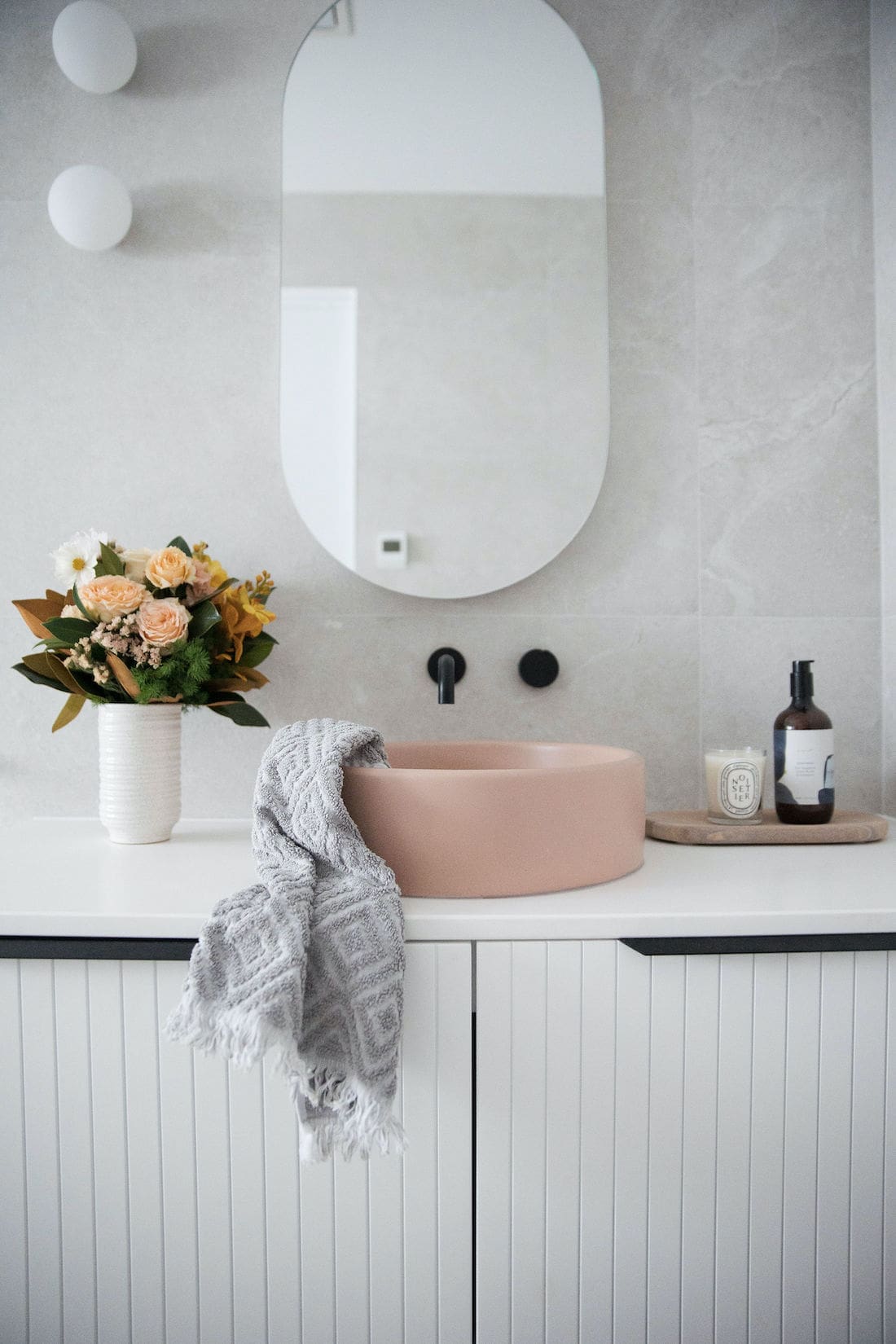 9. Back of doors
There are so many back of door tricks you can do like shoe hangers or even craft holders to turn the back of a storage cupboard into a useful space. Slim wire baskets that can be screwed onto the door are also great for pantry doors to house things like spices and herbs.
10. Drawer organisers
They may be an old school product but they work! Use them for any number of things, like keeping school lunch snacks or baking goods separated and neat in cupboards.
About the author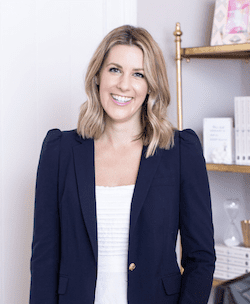 Emma Blomfield is an Australian Interior Designer, Author, and Co-Founder of Decor Library (www.decorlibrary.com). Emma's work brings together her sophisticated design prowess, fresh vision, and sharp business acumen. Emma uses her repertoire of styling, colour, and furnishings to deliver simple decorating concepts that combine function and aesthetics.
Web: decorlibrary.com
Instagram: instagram.com/decor.library