If you're about to embark on a renovation journey, it's a good thing you're reading this first!
Today experienced Interior Designer, Lauren Beattie of LO Studio, is with us to share 10 common renovation mistakes to avoid.
Words by Lauren Beattie
Let's be honest, renovating can be an extremely daunting process. There are many traps that are easy to fall into, and can turn what should be your dream home into a disaster zone! But never fear, to help out I have rounded up some common renovating mistakes, so that you can learn from those that have renovated before you.
1. Poor planning
Before you start anything, it is absolutely essential to have a big picture/long term vision in place for your renovation.
Having a really great plan in place will help with getting accurate building costs before you start the renovation, it will eliminate the need to make (possibly bad or regretful) decisions on the run, and at the end of your renovation you will (hopefully!) end up with a consistent look and feel throughout your home that is every bit what you imagined it could be!
2. Not doing your research
This is especially important if you are limited to the amount of professional help you can get on board with your renovation.
If you can — hire a design professional. They will already have a wealth of knowledge and experience at your disposal.
If you won't have a design professional on board, be sure to research everything from the fittings for your bathroom, to all the materials and finishes you select.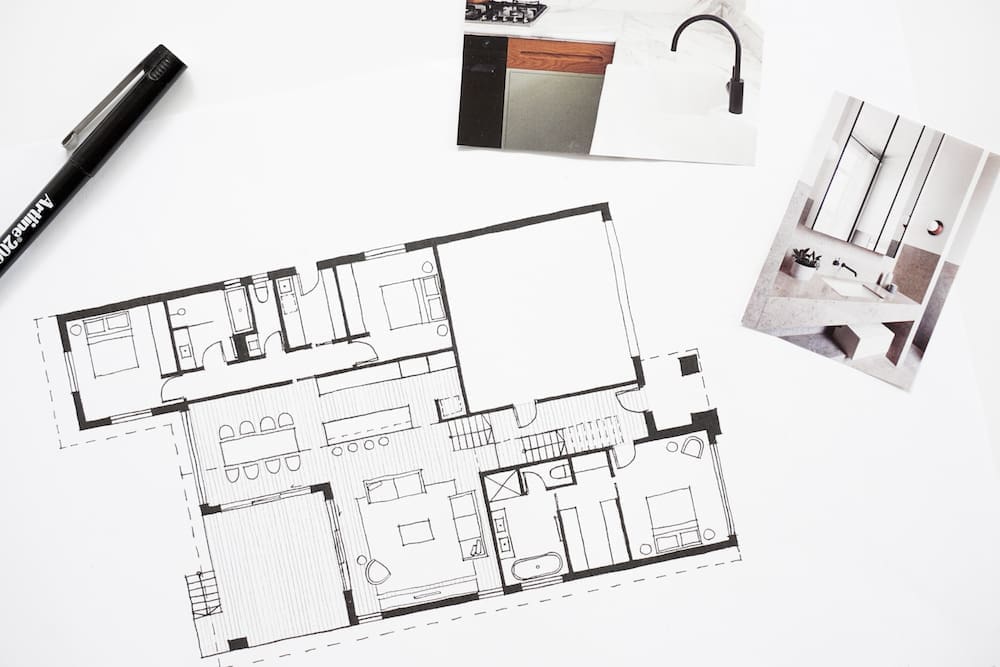 3. Not hiring the right professionals
When it comes to hiring design professionals or tradesmen, it is so critical to have the right team to implement your renovation. Make sure you are hiring professionals that:
– you can trust
– feel comfortable around, and get along with
– understand the vision you have for your home
– have your best interests in mind.
Get an idea of their work credentials and level of experience, and don't be afraid to ask for references or examples of past projects they have worked on.
If you are hiring an architect or interior designer, they will generally have a go-to list of trustworthy builders and tradesmen that they have built working relationships with – which is great because it means less work for you!
4. Having unrealistic expectations
This relates to everything from budget to timeframe!
Be honest and up front about your budget limitations from the get go, and be realistic about what you will be able to get for that budget. Being unrealistic will just lead to disappointment.
Reality TV has unfortunately played a big part in giving an unrealistic image of what it is like to renovate in the real world – always keep in mind that in a lot of cases there will be lead-times for things like fixtures and furniture, and trade availability will also need to be a factor in your project timeline.
5. Thinking everything needs to be done in one big hit
In an ideal world, this is how your renovation project would play out. If you have a budget that allows you to do everything you want without compromise, good for you! But unfortunately, it doesn't always pan out that way. If you are dead set on certain aspects of your renovation, but simply aren't willing to compromise on any detail of the design, then perhaps consider staging your project.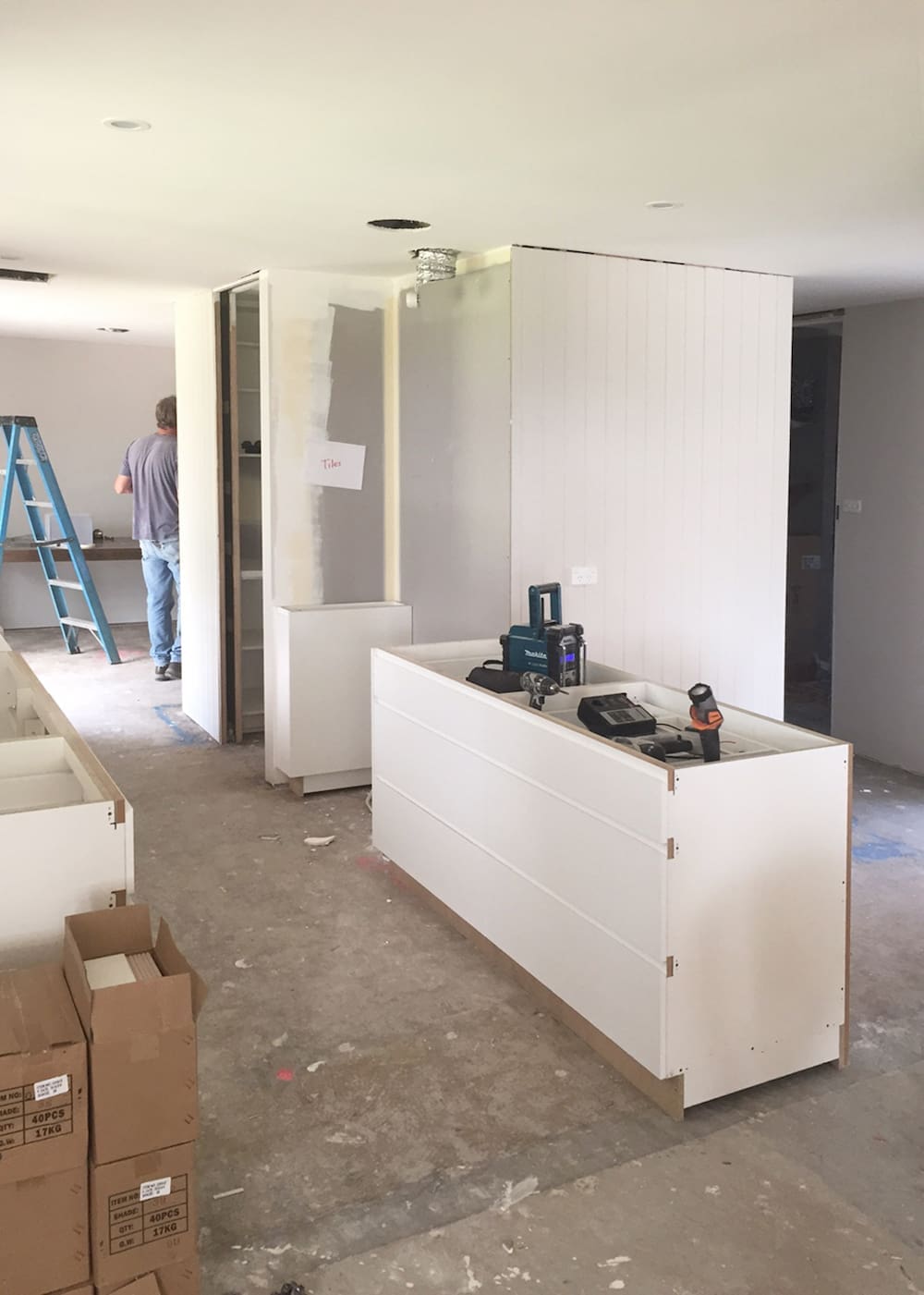 6. DIY-ing everything!
Sure, hiring a professional painter seems like an unnecessary expense right now, you are more than capable of painting walls yourself, right? Trust me when I say the time and pain that you will endure in the long run is just not worth it! Think about when the bulk of the renovations are done and days/weeks/months have passed and you still haven't gotten around to that second coat on the walls, you will wish you had the hindsight to just hire a professional in the first place.
7. Not spending money where you should
Don't always choose the cheapest option – this goes for materials and fixtures as well as your builders and trades. Going for the lowest cost option is just going to give a sub-standard outcome for your renovation. Investing in items such as good quality tapware is always going to be worth it in the long-term, cheap tapware will inevitably have to be replaced time and time again.
8. Being too caught up in trends
Generally speaking, it's probably better to avoid being too 'on trend' as it limits the timelessness of your home. If you are after a flexible foundation for your home that has the ability to change and evolve over time as you do, then you are better off focusing on the quality of the materials you select, rather than how popular they are in the moment.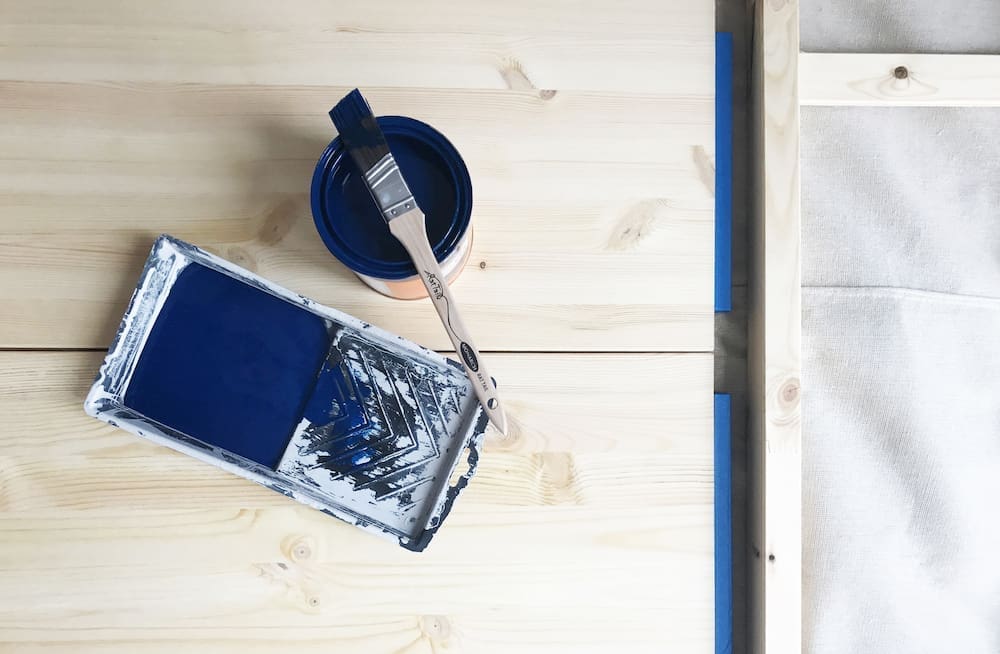 9. Getting hung up on resale value
Yes, overcapitalising is definitely something you need to consider when renovating (and will most likely be a top priority if you are renovating to sell). But if this is your 'forever home' or you are intending to live there for 5 years or more, assess how important this factor is to you when making big decisions. This is possibly one of the biggest investments you will make in your lifetime, so why shouldn't the outcome be something that you can thoroughly enjoy for years to come?
10. Accept that mistakes will happen
You have to remember that a renovation involves a lot of humans. Humans make mistakes, this is real life after all! Along with human error, there are just going to be factors that no-one could predict before starting a renovation project – these can include things such as structural issues. All you can do is accept that these things may happen and have contingencies in place for when they do.
Getting the right professional advice from day one can help reduce potential future issues, and having an architect or interior designer on board during the construction phase will quite often mean that problems are brought up before they become even bigger problems, and a solution can be decided upon and implemented straight away.
If you're looking for help to design a custom interior space, find out more about LO Studio here. Thanks for sharing these great tips Lauren!
About the author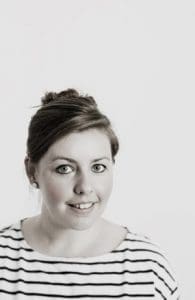 Formally qualified with a Bachelor of Interior Design, as well as over 8 years experience in the Canberra Architecture and Design industry, Lauren has a wealth of knowledge when it comes to designing custom interior spaces for her clients. When she isn't working away on the next big project, she's researching and keeping up to date with the latest in design or immersing herself in her love for art and photography.
Web: www.lodesignstudio.com
Instagram: @lodesignstudio
Facebook: facebook.com/lodesignstudio