Gardens make houses feel like home — and no matter what size space you have, it is possible to create your own outdoor oasis. We've round up our favourite contained, cosy and private gardens we'd love to call home! Hopefully you pick up some design and decorating ideas to create a space where you can enjoy sunny days and lounging outside.
Related article: Top 20 plants for your courtyard: Plants that love living in pots
Related article: 5 tips to create a stylish and functional outdoor space
1. U-shaped garden
This clever courtyard maximises space and offers loads of flexibility by using a u-shaped configuration — line of pot plants along the right, raised garden bed at the back and a bench seat that turns into a raised shelf for pot plants along the left.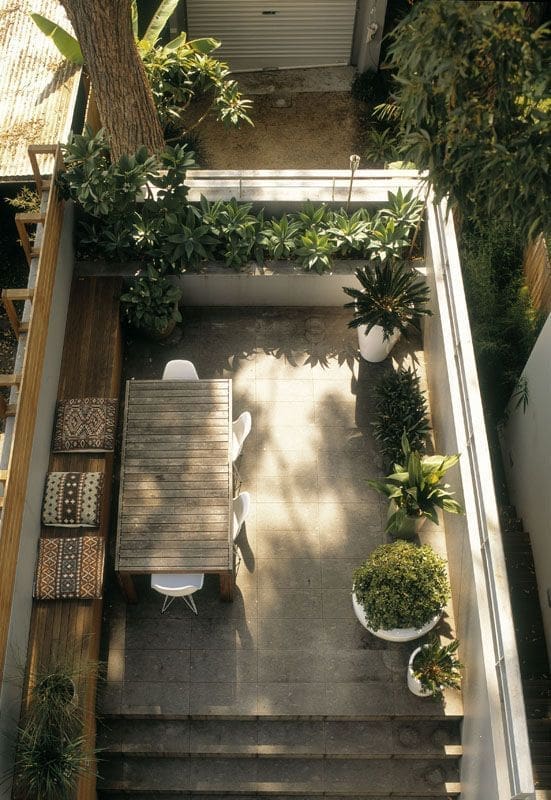 2. Split level perfection
We cannot fault anything in this space! Seriously, whoever designed it is a genius!!
The mix of timber and concrete balance each other beautifully while the split levels make best use of the space. We can just picture scattered cushions on the concrete bench around the fire pit or an elegant dinner under the stars on the top deck. Looooooove!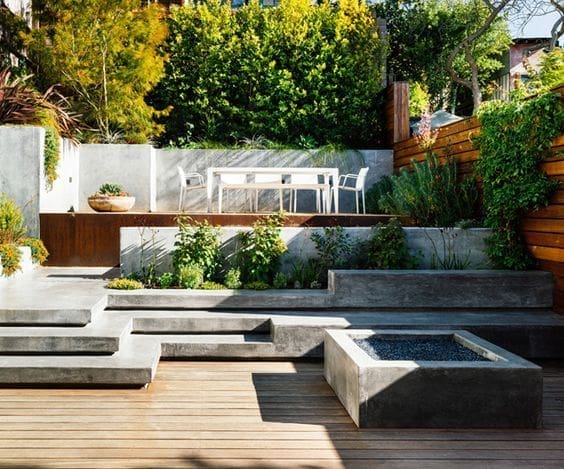 3. Timber panel pergola
If changing flooring materials isn't an option in your outdoor space, creating a cosy pergola could be another way to define zones.
This timber slat wall and roof creates a stylish cocoon around the seating area. String up some festoon lighting and we'd be sold!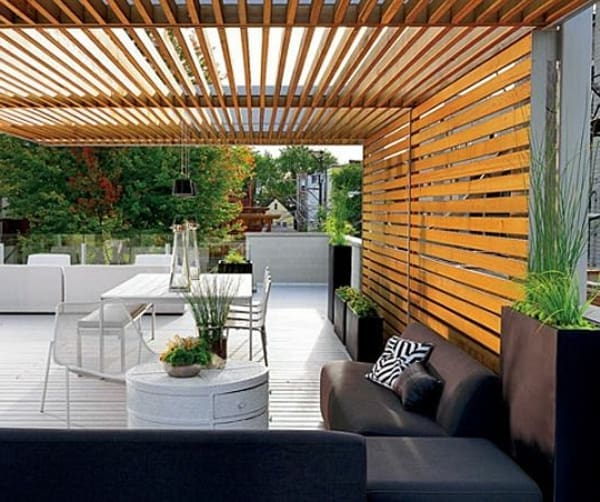 4. Outdoor lounge room
The most masculine space in this collection, the hard lines might not be for everyone but the idea of an outdoor fireplace sure is! Right?!!
Also happens to be another great example of how to do split levels to zone outdoor spaces.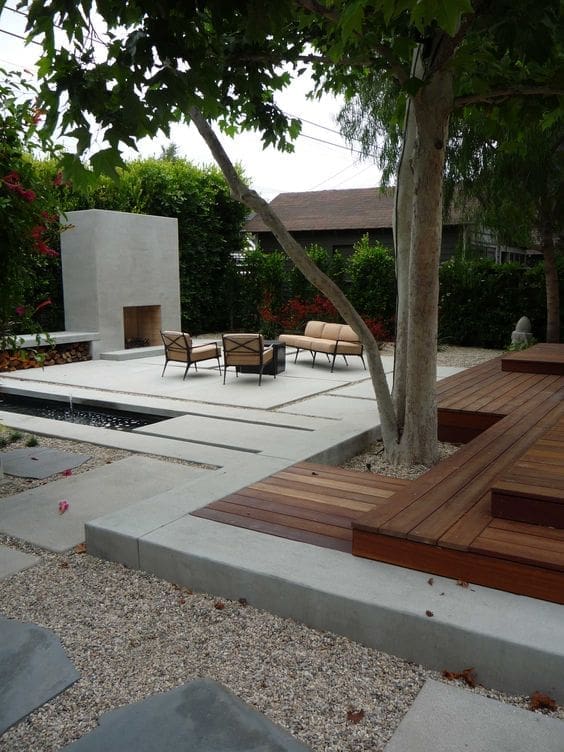 5. Minimal terrace
Proving that more isn't always more, this inner-city terrace oozes contemporary Australian chic.
Lush planting is contained to planter boxes while the outdoor rug ties the space together.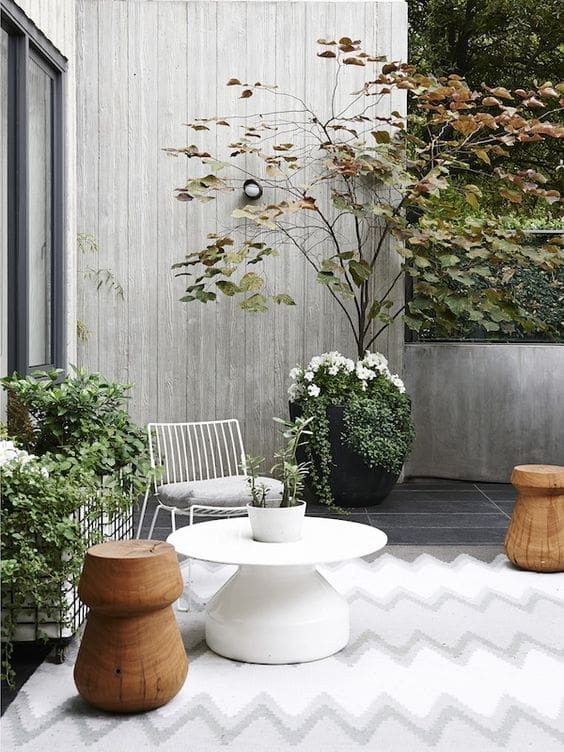 6. Carved out courtyard
Sloping backyards can leave us questioning our options. This family carved out an entertaining space that's retained with stone and timber slat walls.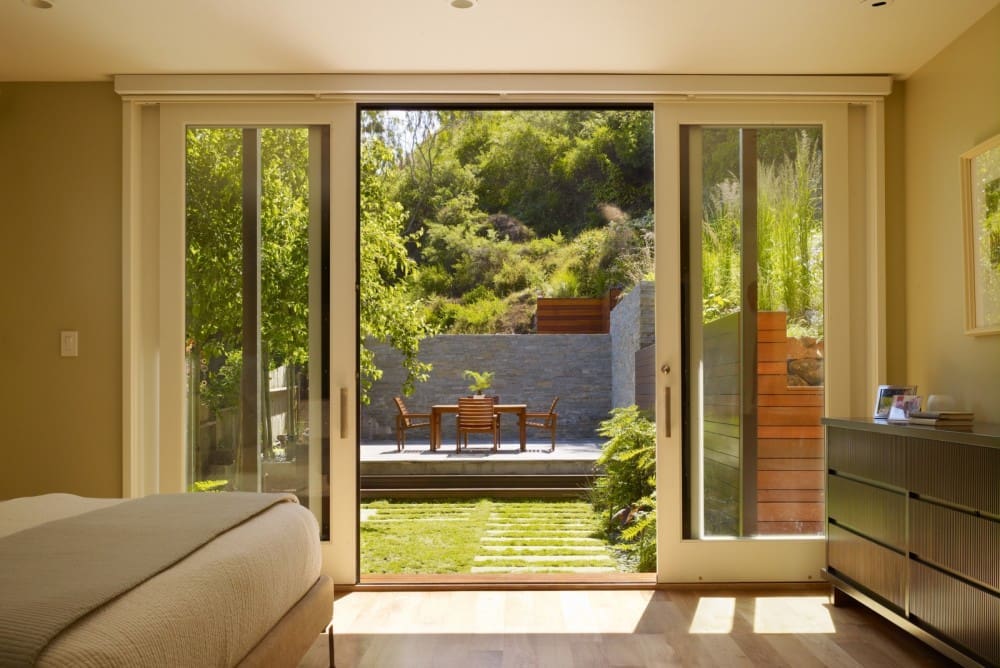 7. Modern water feature
You don't need outdoor seating when your living room opens entirely to your outdoor space! Holey moley this house is incredible!
The rusted metal water feature surrounded by tropical plants is also pretty spesh.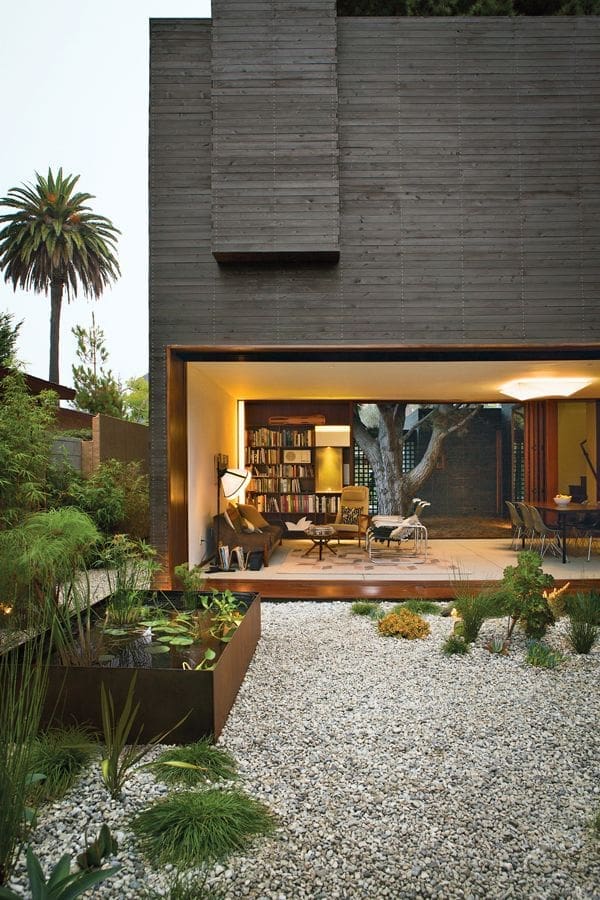 8. Green wall
Is that green wall made from pot plants in between rio? Would love to know how they achieved this look that packs major stylish punch in a tiny space.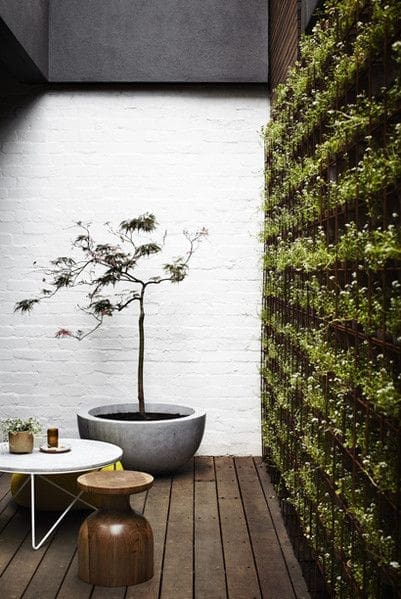 9. Plants, plants and more plants
Earlier we showed you that less can be more but here's an example of when more really is more!
Talk about a lush outdoor space! One of the reasons this space really appeals to us is the use of 'mass planting' ie not using a thousand different types of plants but repeating the same plant over an area.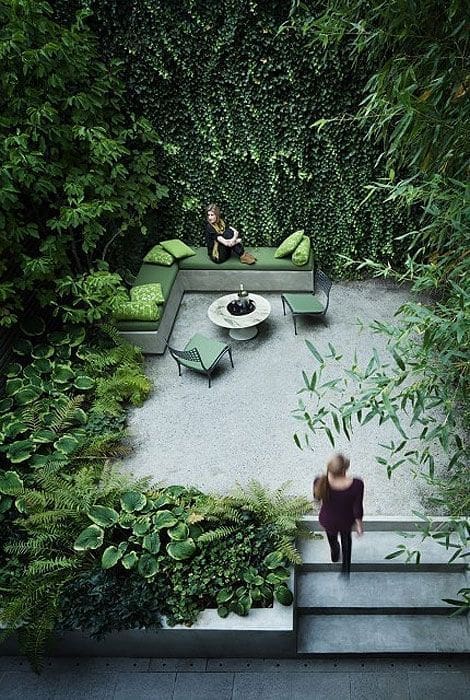 10. Relaxed lounge
If you prefer a more relaxed vibe, this last courtyard might be just for you!
Furniture made from reclaimed timber, strings of festoon lights and candles in lanterns is what gives this space an understated cool and welcoming feel.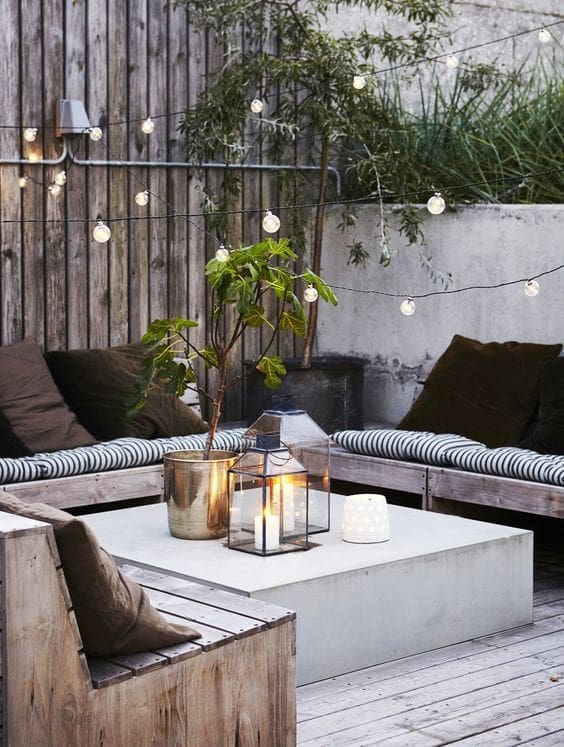 What's your favourite outdoor space? Or do you have other ideas to create a contained, cosy and private garden? Share them in the comments below!
This article was first published in August 2018