OK guys, if you work in the decorating or design industries, you do not want to miss the Decor + Design show in Melbourne next month! As Australia's biggest and best trade event, it's brimming with a spectacular line-up of exhibitors, events and experiences, including a series of seminars from international speakers and hands on workshops – including one I'll be hosting on social media!
Mark Thursday 18th – 21st of July in your diary and hopefully I'll see you at Melbourne Exhibition Centre which will be transformed into an interior design sanctum of expertly curated style inspiration. Whether you're looking for furniture, lighting, textiles, kitchenware, bathware, workspace design or contemporary art, Decor + Design have the very latest all under one roof. It's also co-located with the Australian International Furniture Fair (AIFF), Australia's largest buying and networking destination for the furniture industry.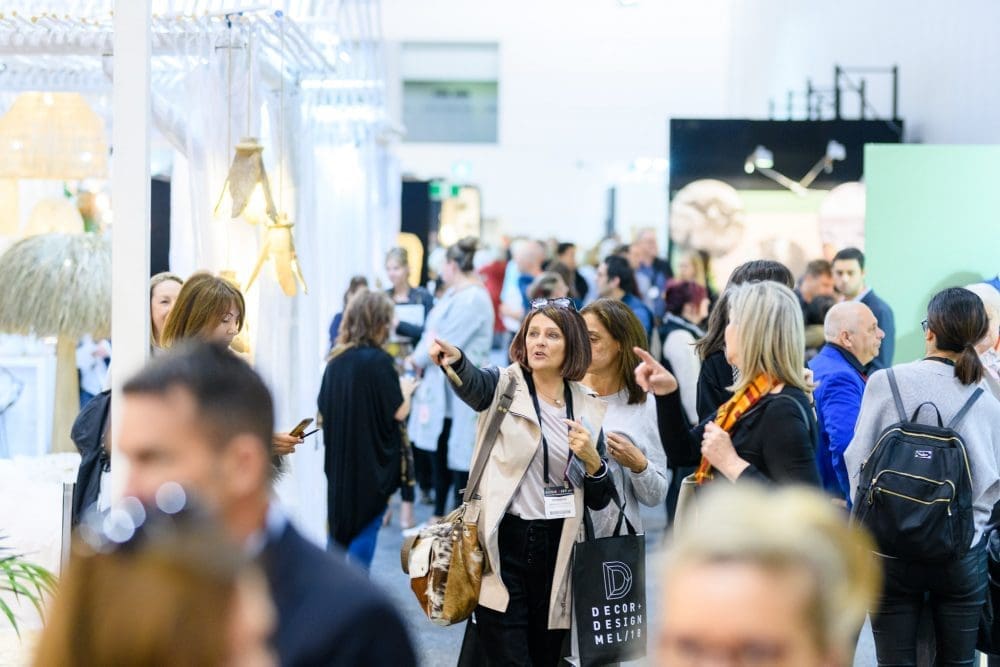 If you plan on coming, be sure to check out the line up of incredible speakers for the Australian House & Garden International Seminar Series. This was my favourite part of the show last year and a fabulous way to hear from the very best design experts. Keynote speakers this year are Cortney & Robert Novogratz, husband and wife powerhouse design duo who have tackled design projects ranging from tree houses in Brazil to mansions in the Hollywood Hills. No doubt their talk will be inspiring, hip and artsy – just like their design style!
Other speakers in the program include leading Sydney-based interior stylist and style director for Belle Magazine, Steve Cordony; iconic interior designer, presenter and style writer, James Treble; design darling, Sibella Court; Megan Morton, Diane Bergeron, Richards Stanisich, Heather Nette King, Catherine Heraghty and Julia Green. Amazing, right?!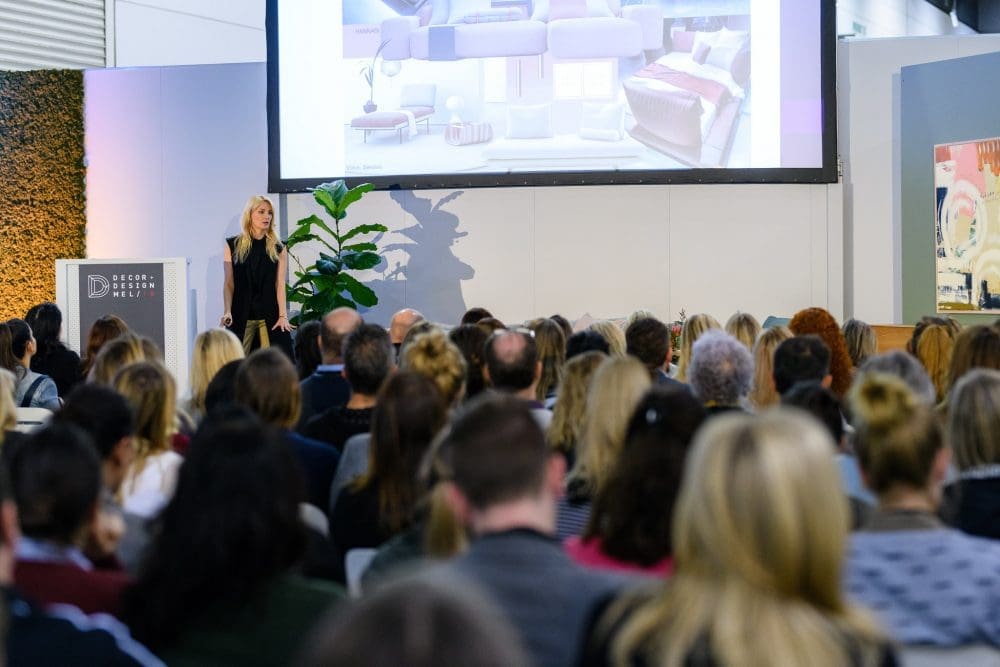 As part of the 16th anniversary celebrations, Decor + Design returns with their highly anticipated features including the Trend Hub, Daily Trend Tours and the Trends Champagne Lounge (you'll find me here!). It will also feature independent Australian studios in 'Homemade' and WALL ST, the latter focusing on surface artists.
Victoria Redshaw & Phil Pond from UK Trend Forecasters Scarlet Opus will return for another year with the exceptionally popular Trend Tours, taking designers, retailers and stylists on an insightful tour of the show floor, providing invaluable 2019 textile and colour trend forecasting. I missed this event last year so will definitely be putting my name down before they book out!
2019 also marks the 16th Anniversary of VIVID, Australia's most prestigious design awards program, celebrating new and emerging talent. Judged by a panel of prominent and respected industry figures, including Dana Tomic Hughes, Georiga Danos, Hayley Beaden and Jan Henderson, this highly anticipated industry platform is an important destination for both the local and international designers at the show. VIVID will once again cover an array of categories including Furniture Design, Lighting Design, Object Design, Concept Design, the ADA Award of Merit, the VIVID 2019 Judges Choice Award and the Houzz People's Choice Award.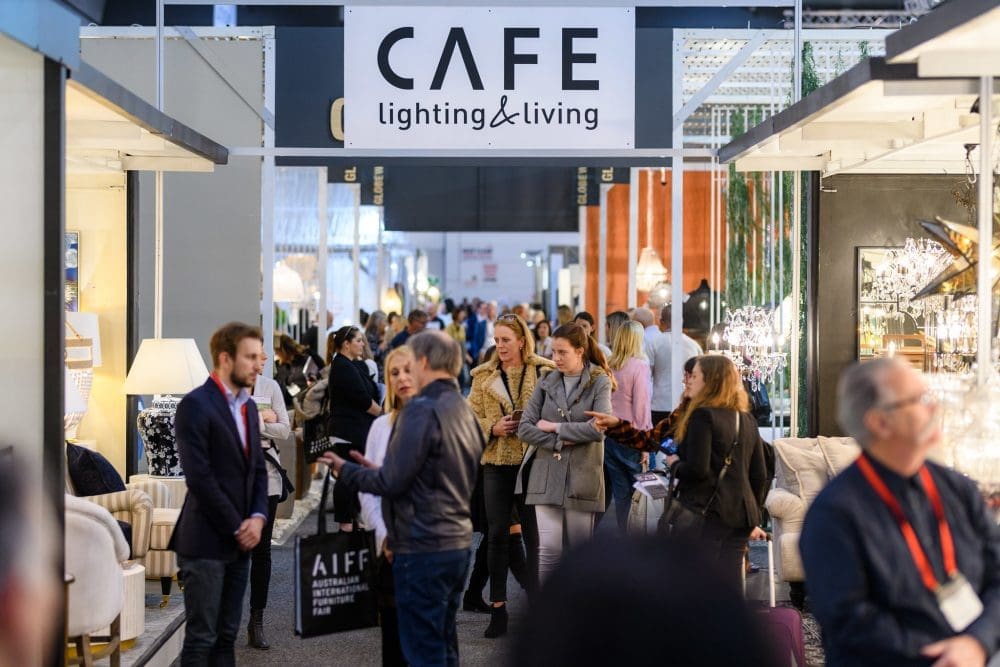 Event details
What: Decor + Design 2019/Australian International Furniture Fair (AIFF)
Where: Melbourne Exhibition Centre, 1 Convention Centre Place, South Wharf VIC, 3003
When: Thursday 18 July and Friday 19 July 10am–5pm, Saturday 20 July 10am–4pm, Sunday 21 July 10am–3pm
Organiser: Informa Australia www.informa.com.au
More information: http://www.decordesignshow.com.au
For more information about Decor + Design and AIFF 2019, including exhibiting information, or to register your tickets, go to https://www.decordesignshow.com.au