When Australian designer Ross Gardam works his magic, a simple light fixture becomes a thing of visual beauty. He takes lighting to the next level with his bespoke statement pieces, creating artistic lights and chandeliers.
We chat to the man himself, to learn the inspiration behind these architectural pieces and what drives his passion for design.
Related article: Experimental and playful design pieces from YOS studio
Related article: Christopher Boots architectural lighting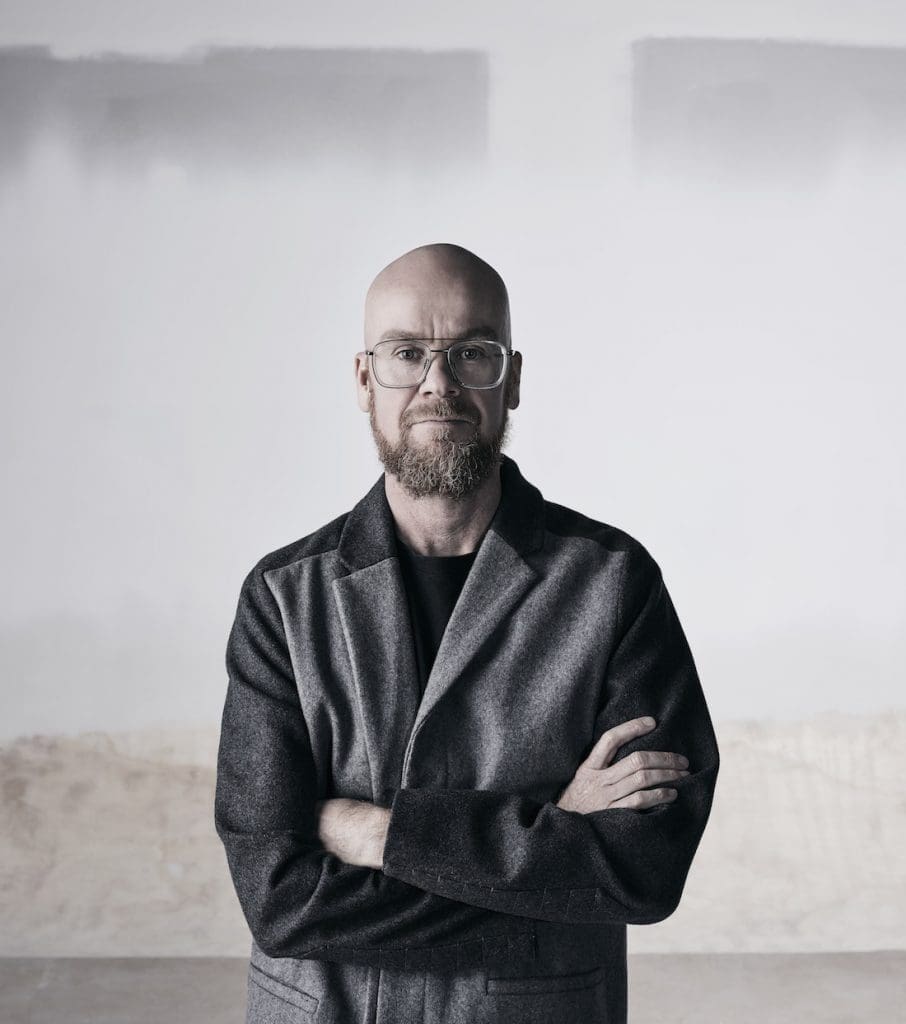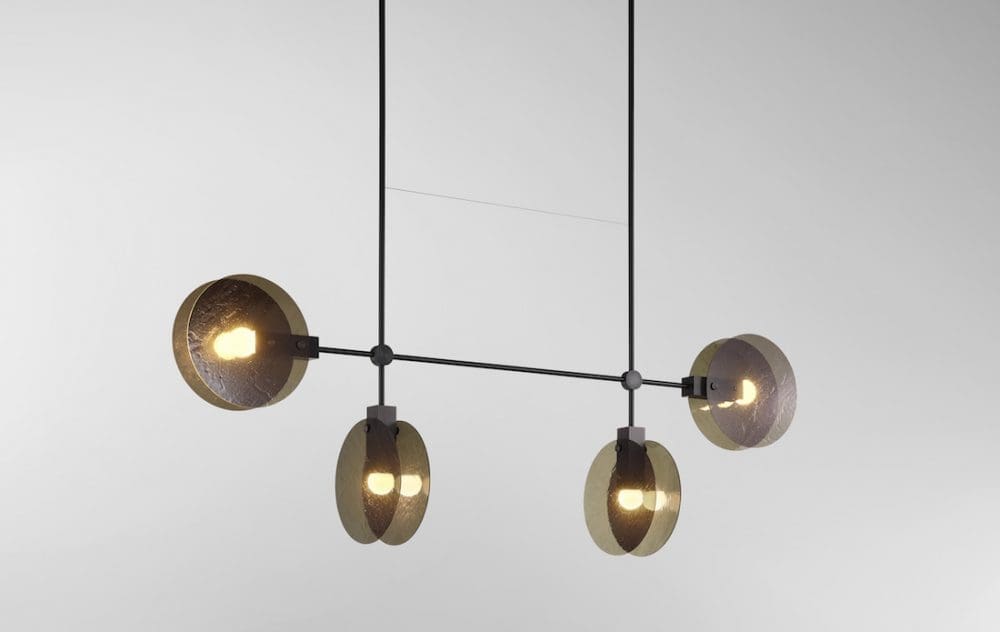 Ross's new collection, the Nebulae collection, works in modular configurations and celebrates diffused light.
"Each of our designs follows a particular need or purpose yet also has a unique interactive experience to them," Ross explains.
"The chandeliers were driven from the need to create unique lights suitable for larger residential and commercial spaces. They explore the diffusion of light through varying transparent material.
"The geometric machined-form, coupled with the glass discs creates a softness to the product. The layering of glass represents a highly original level of light dispersion."
Not satisfied with just creating functional lighting, Ross says the pieces were specifically designed to look like works of art, even when not in use.
"Even when turned off, the glass elements have a beautiful motion to them as they diffuse each other and the surrounding environment.
"The sculptural elements to this collection were inherent to the overall form design. Each configuration was designed to play different reflections, illuminations and refractions," Ross says.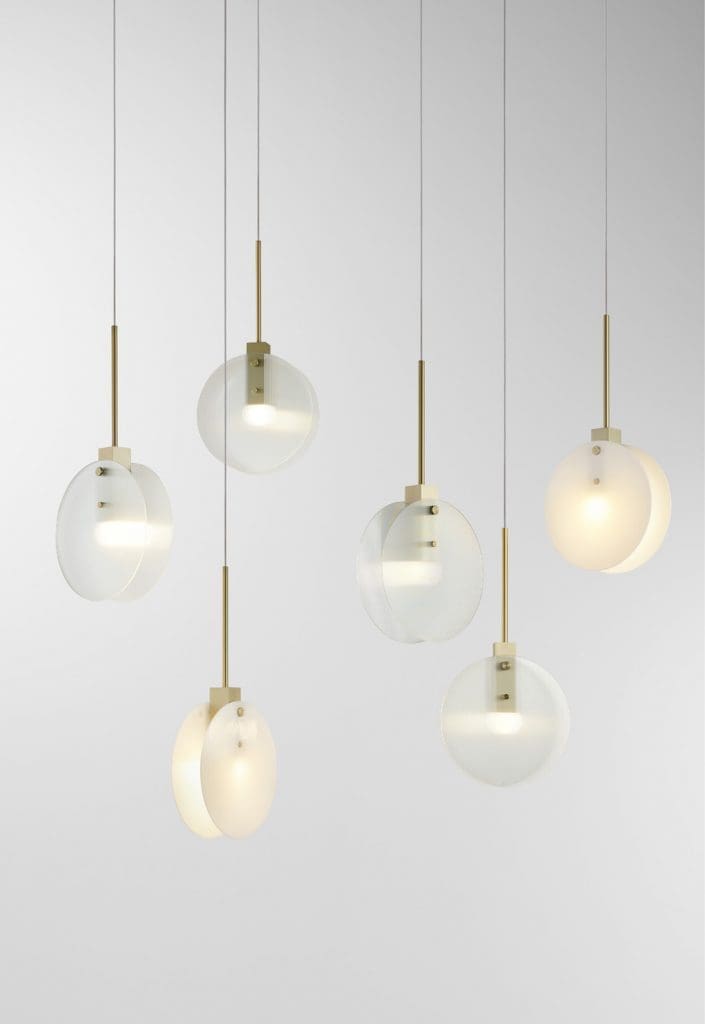 Known for his unique contemporary aesthetic, each piece is handcrafted in Melbourne using traditional techniques. It's this level of care and craftsmanship that continues to inspire Ross and his team.
"After studying industrial design and working in the industry for 8 years, I was ready to find my own way.
"I was interested in using less material to maximise form and this informed much of my earlier work. The studio now focusses more on creating experiences," he explains.
Ross talks passionately about this collection, explaining the meaning behind the design elements.
"I am intrigued by the diffusion of light and Nebulae in many ways is an exploration of this fascination," Ross says.
"Each glass type was selected because of its characteristics. Be that texture, colour, bubbled or rippled and the subtle differences of diffusion in both natural and LED light.
"The most recent horizontal configuration was designed to reflect a set of modules which were intended to be used to define any kind of space."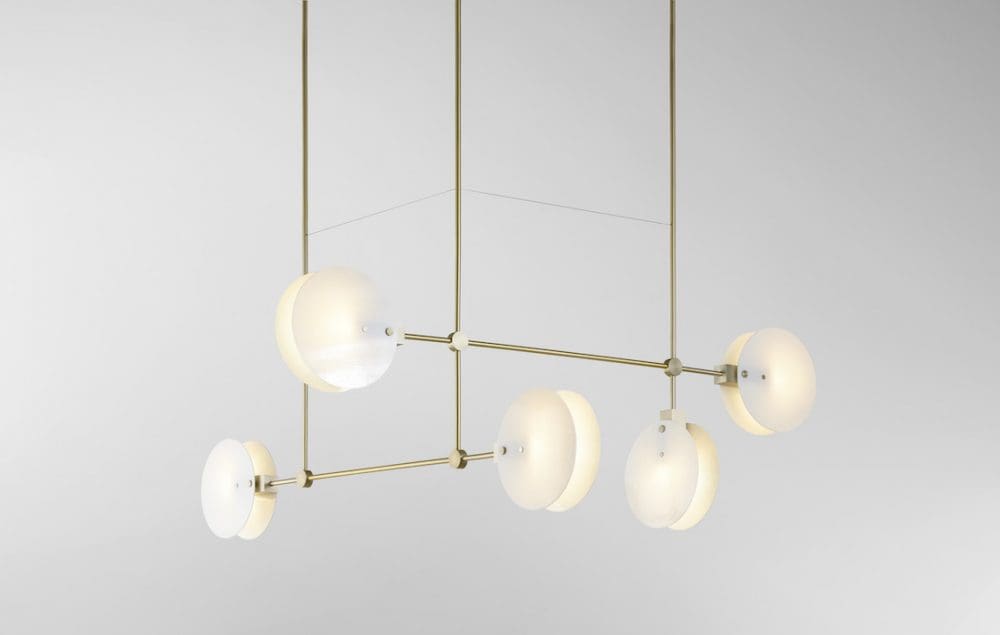 With award nominations and expansions into international markets, the future is looking very bright indeed for Ross and his team.
"We were really pleased with the great feedback the collection received when we launched it at New York's International Contemporary Furniture Fair," Ross says proudly.
"We're currently working on a number of other new products which we're looking forward to sharing later this year.
"We are also excited about the expansion of our lighting products into the US market, having been signed up for distribution by both Twentieth and Fair.
"The collection has also been longlisted in the 2019 Dezeen Awards for Lighting Design and shortlisted for the Design Files Awards – Lighting Design category. We're really proud about both these nominations," says Ross.
We hope you enjoyed this lighting by designer Ross Gardam. To find out more about the Nebulae collection and other Ross Gardam designs, visit his website or connect with him over on Instagram.