In today's home tour, we take you through a before and after home transformation that is like no other. From a tiny dilapidated shack to a cosy family home, this truly is a real home makeover!
We were excited to sit down and chat with Casey Divall from Designing Spaces to discover just how they achieved this incredible renovation.
Related article: A California bungalow in Melbourne gets an impressive exterior home makeover
Related article: From old shack to luxe Scandi-style home: See the before and after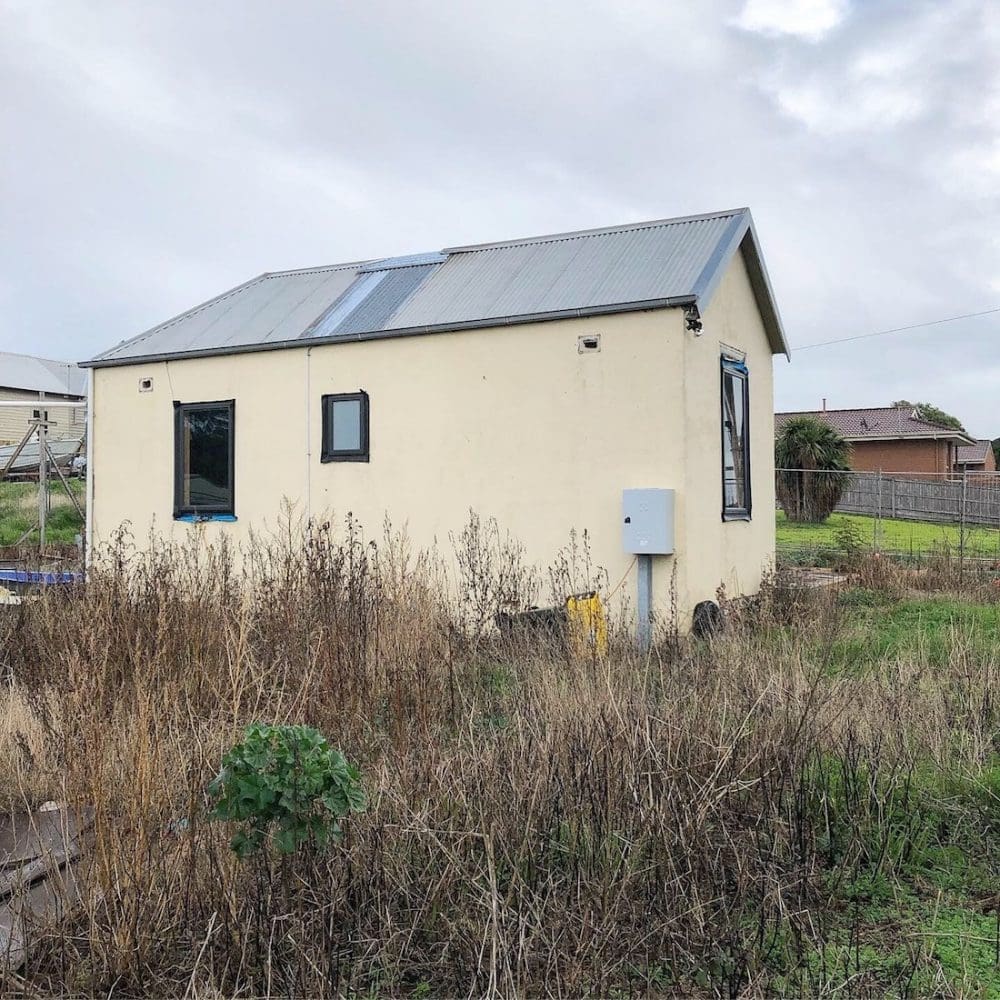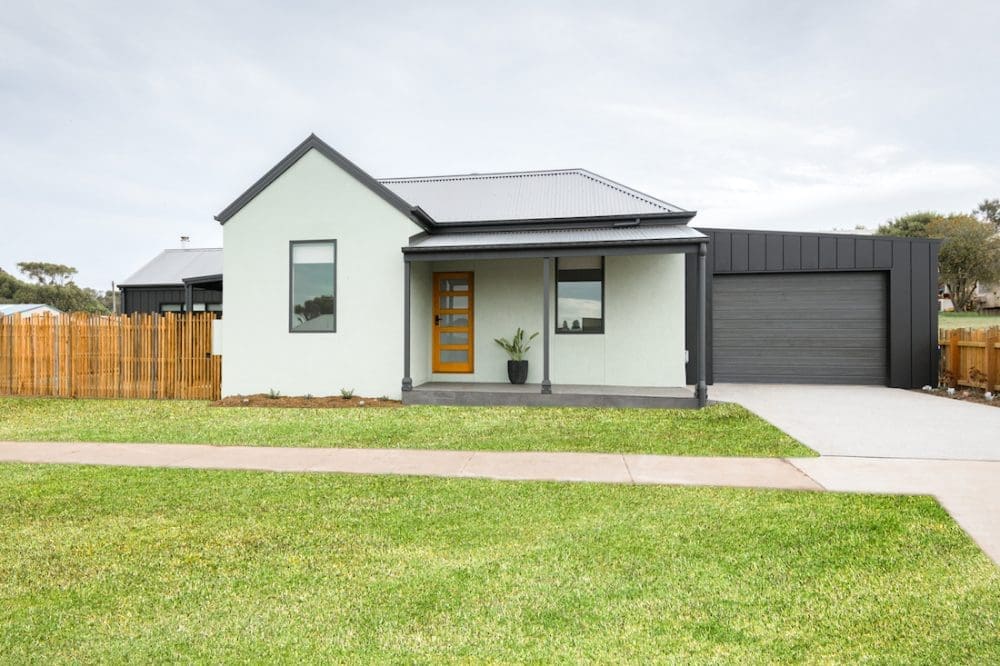 When Casey and her husband Nathan took on this home renovation project, they had big ambitions from the get-go.
"It was the classic case of the worst house in a good street!" laughs Casey.
"When we purchased the house, renovations had already been started by the previous owners, however we didn't think the plans took full advantage of the site or its orientation.
"We were keen to keep the existing structure which we believe was originally built post World War 2, rather than knock it down and start from scratch.
"To fully capitalise on the site, we decided to expand the extension at the rear of the existing home so it would have a spacious open plan kitchen, dining and living area. This incorporated greater northern orientation, allowing plenty of natural light to filter into the space.
"We also added an oversized single car garage. The renovation and extension saw the home more than double in size, and give the home a private north-facing yard and alfresco area."
House before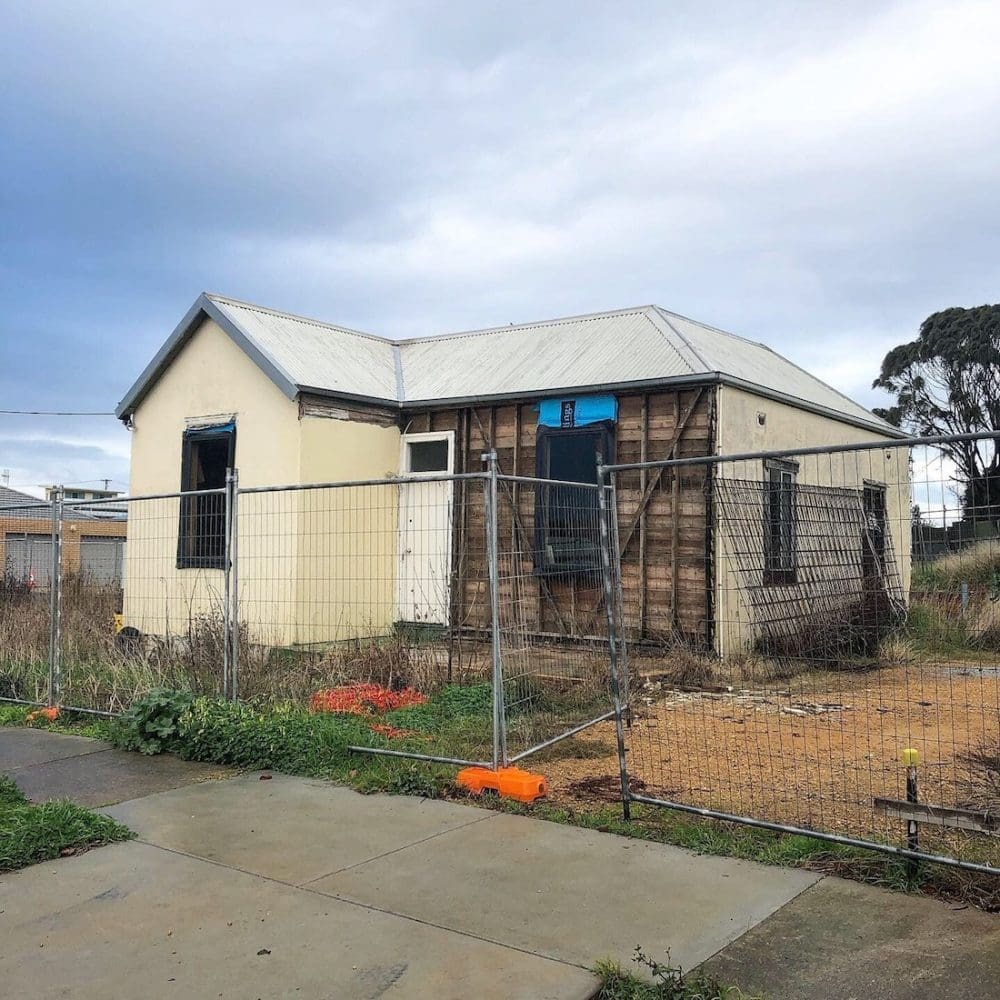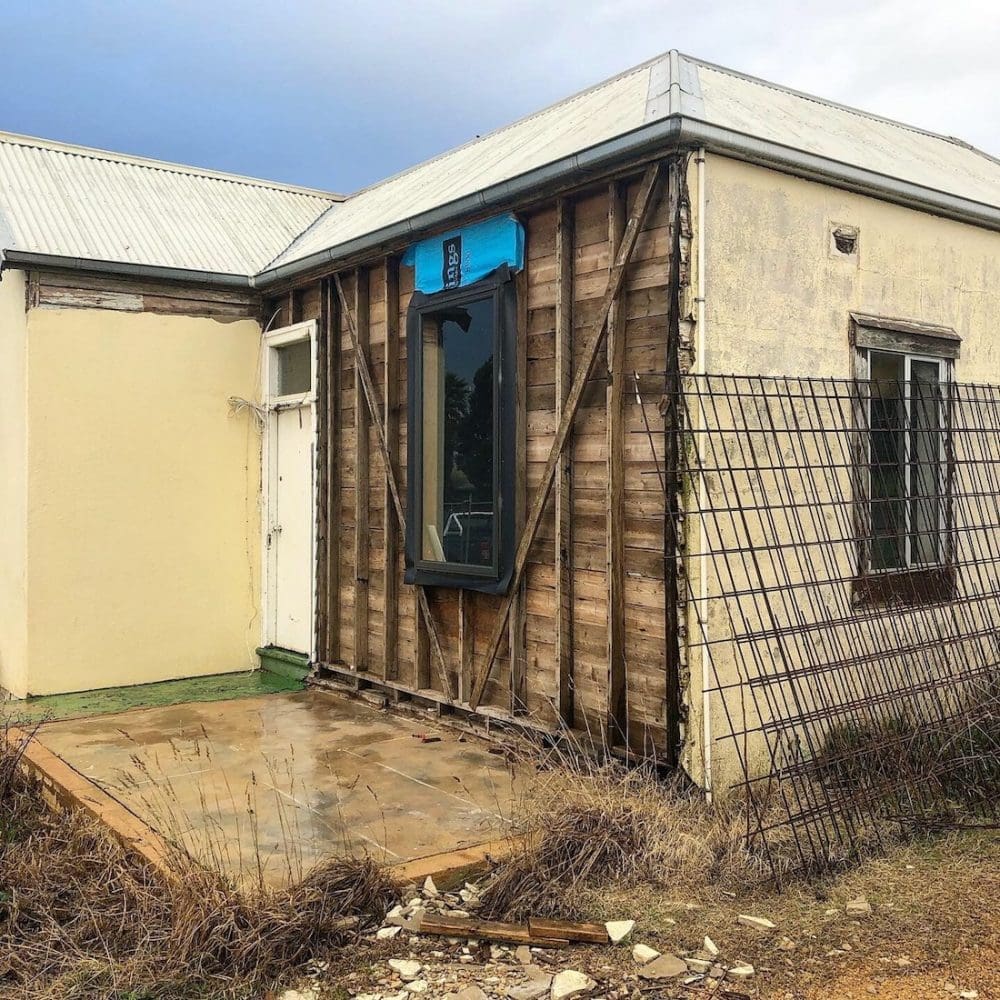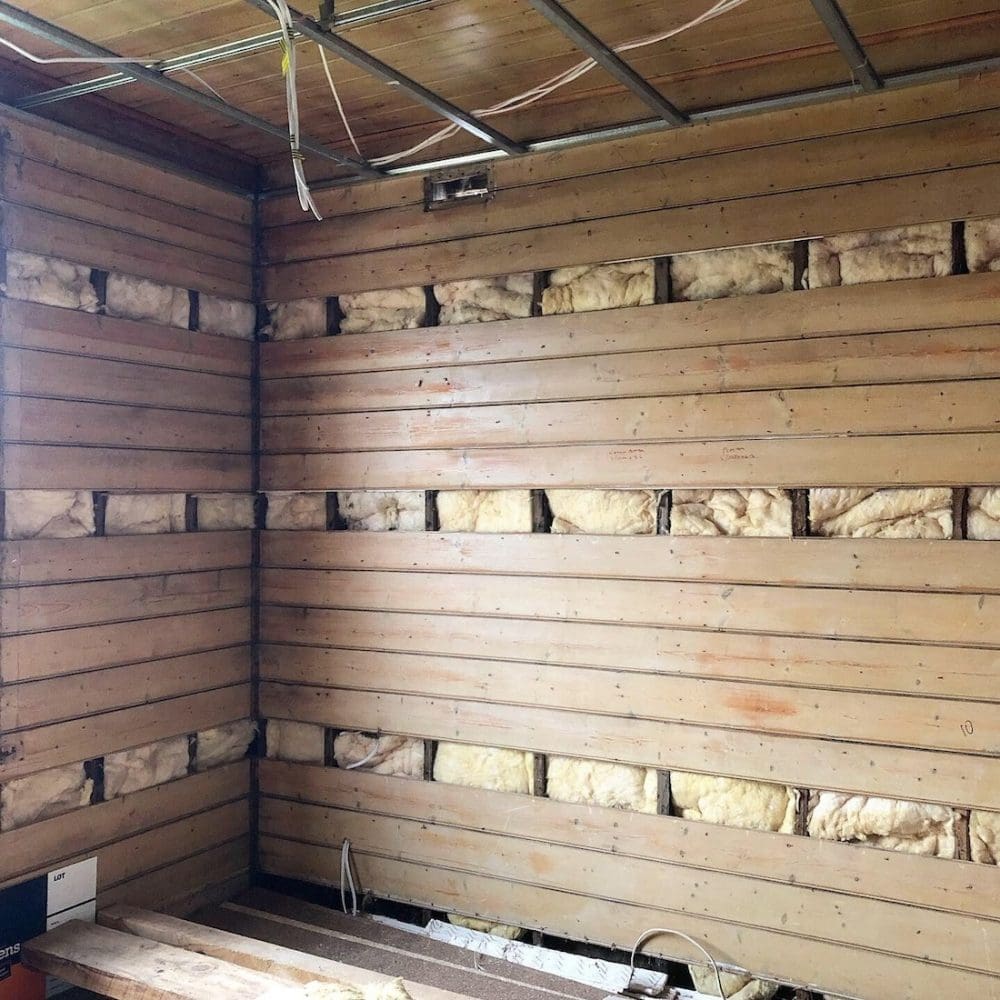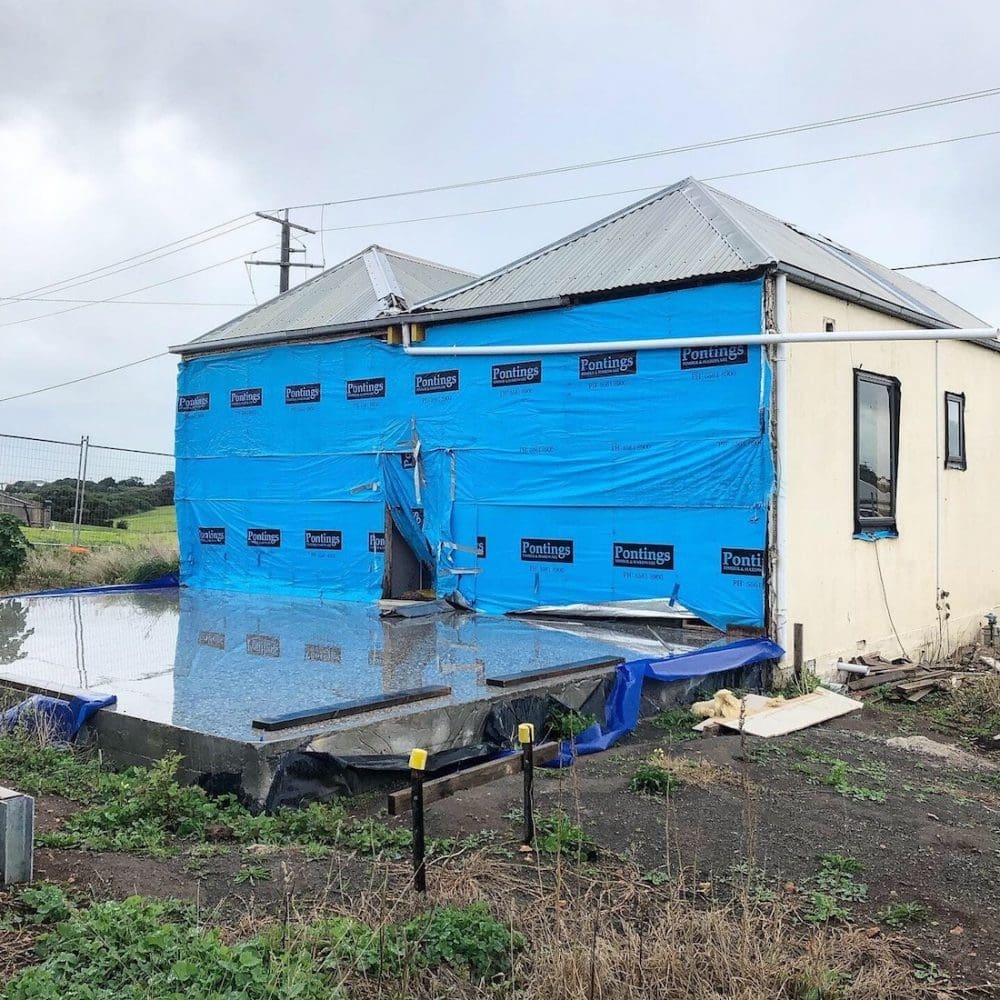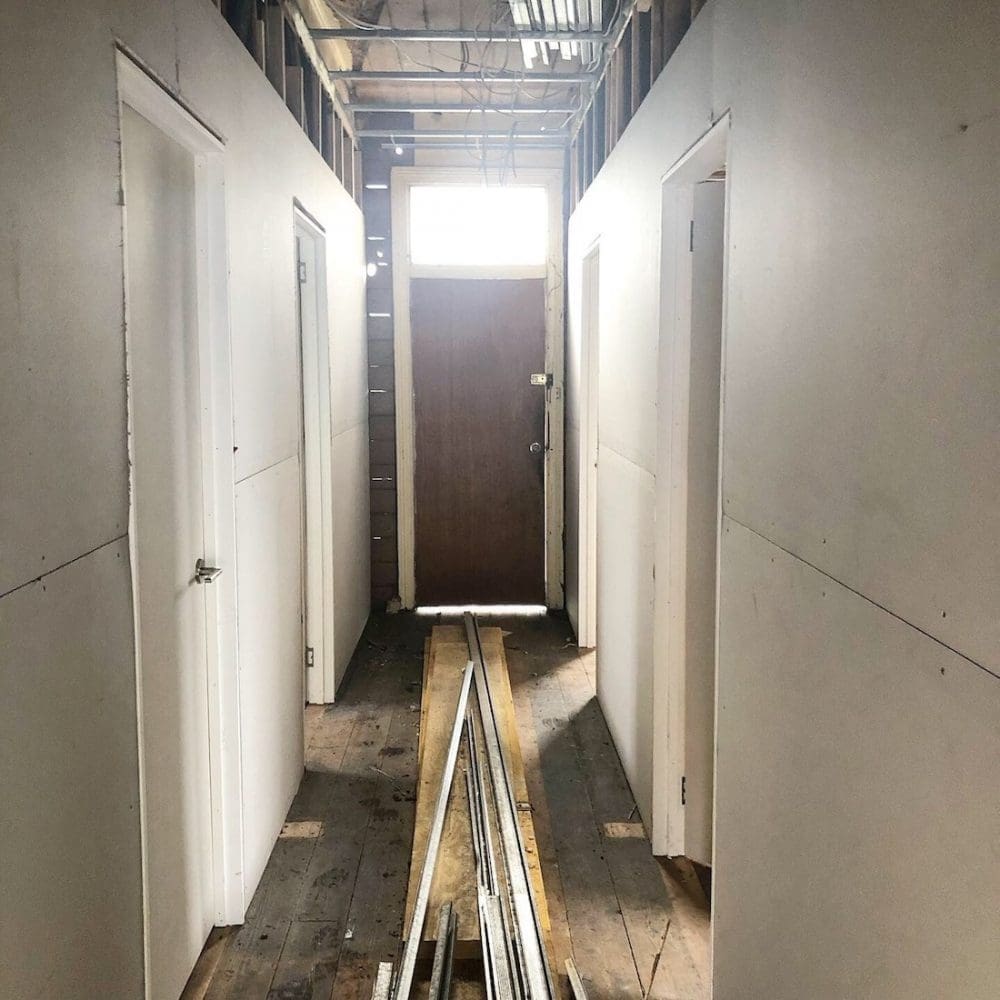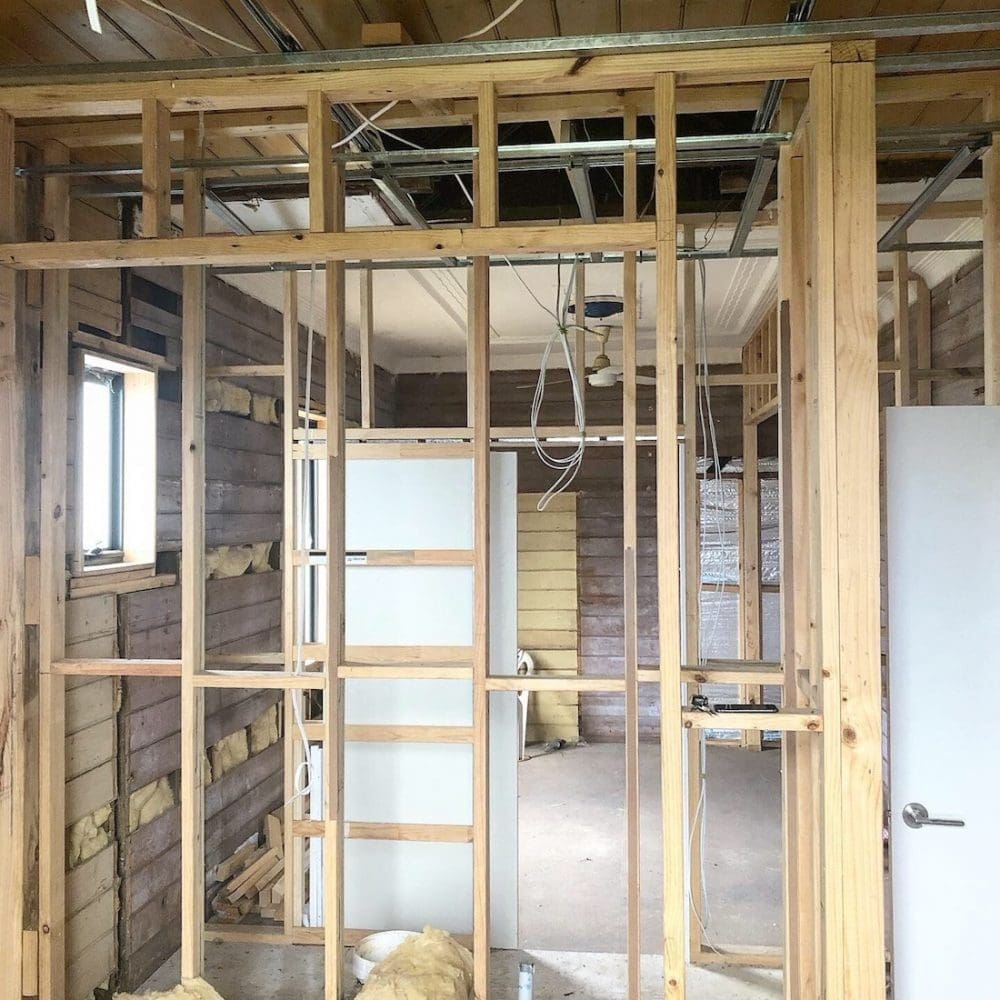 The incredible before and after home transformation took this shack in South Warrnambool in Victoria, to a chic and comfortable family home.
"It's in a fabulous location, which is why we fell in love with it and wanted to preserve its original design.
"It's close to several beaches and the town's CBD which is why we knew someone would want to call it home once we'd finished with it!" Casey says.
"Before we started, the home was uninhabitable! The original structure included 3 bedrooms, a very small living area, bathroom and a lean-to kitchen space.
"Now, it's a 3 bedroom home with the master bedroom featuring a walk-in-robe and ensuite. It has a second main bathroom, separate laundry and toilet.
"The kitchen, living and dining area is all open plan and we added a second living area, too. For the outside, we included a single car garage and a covered alfresco area located directly off the living/dining area.
"It was a complete transformation, that's for sure!"
House after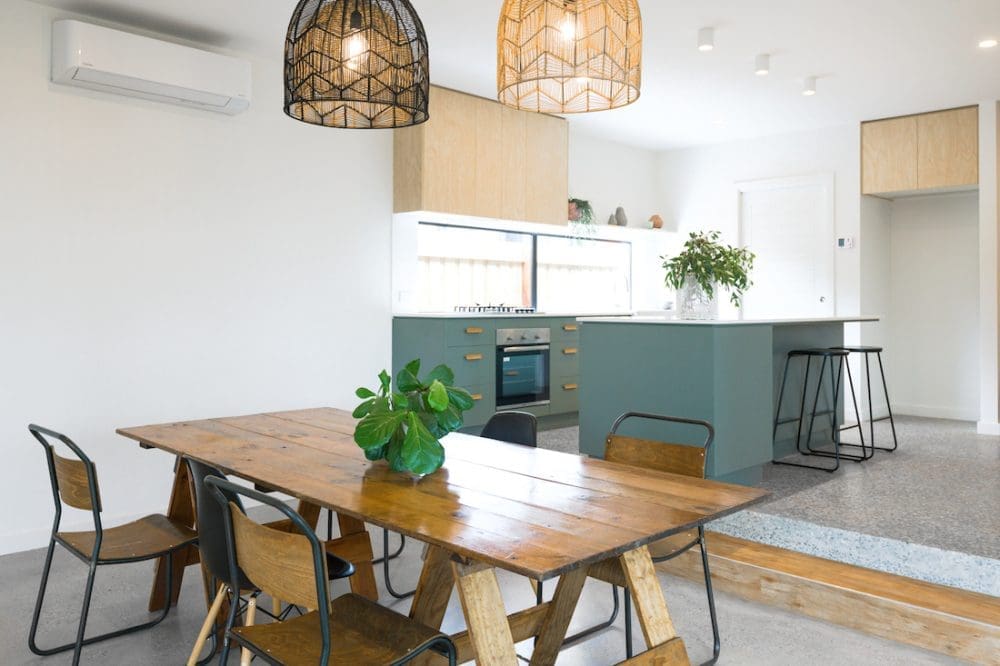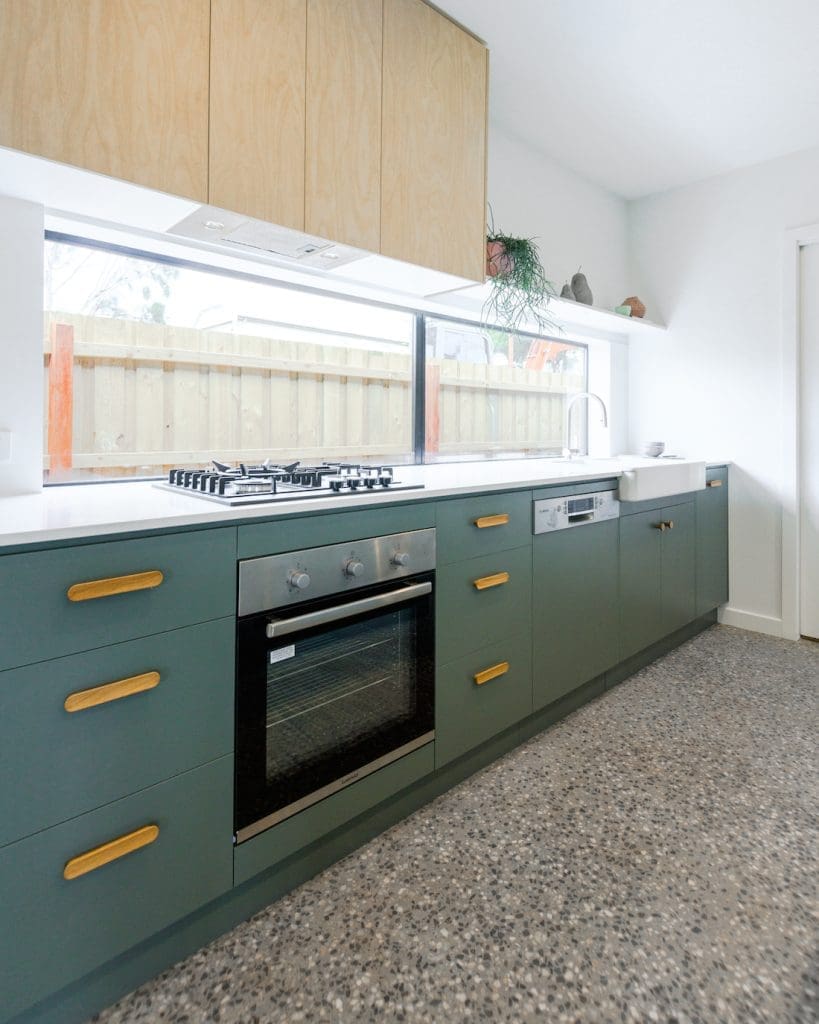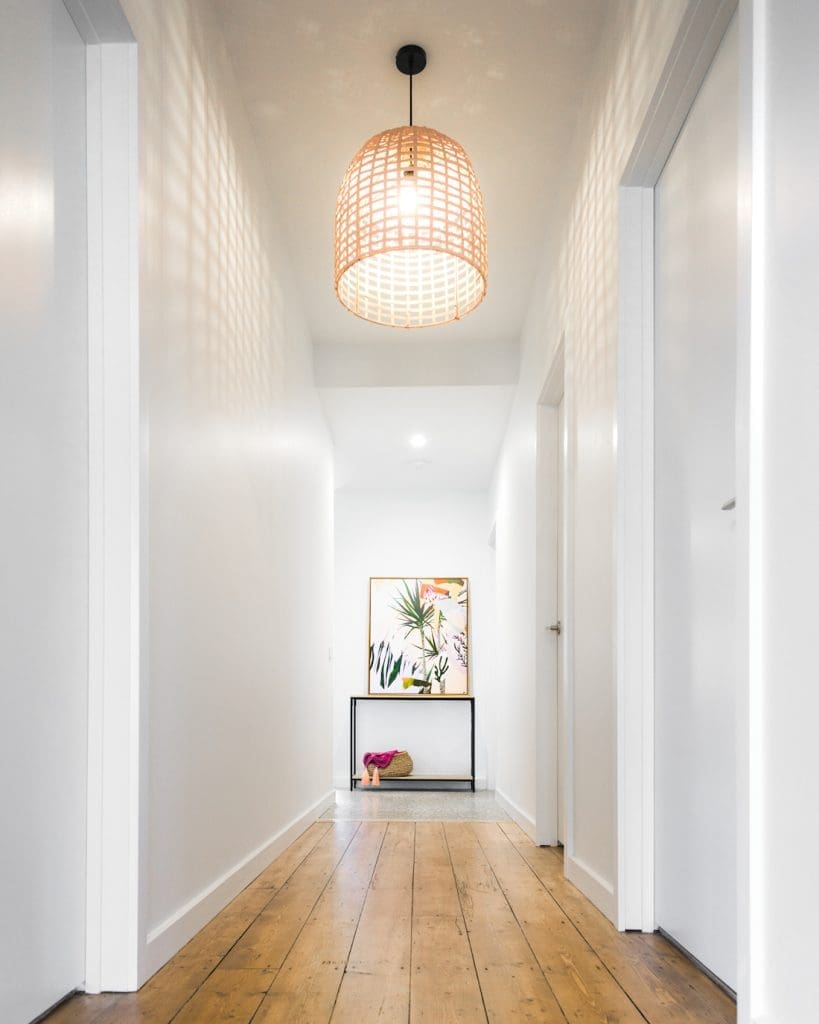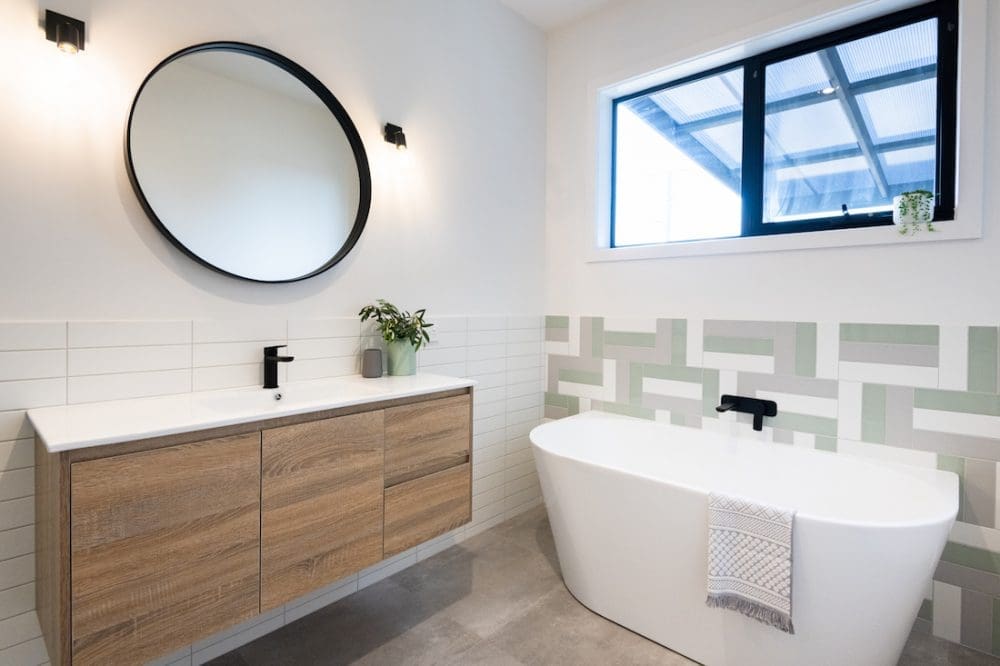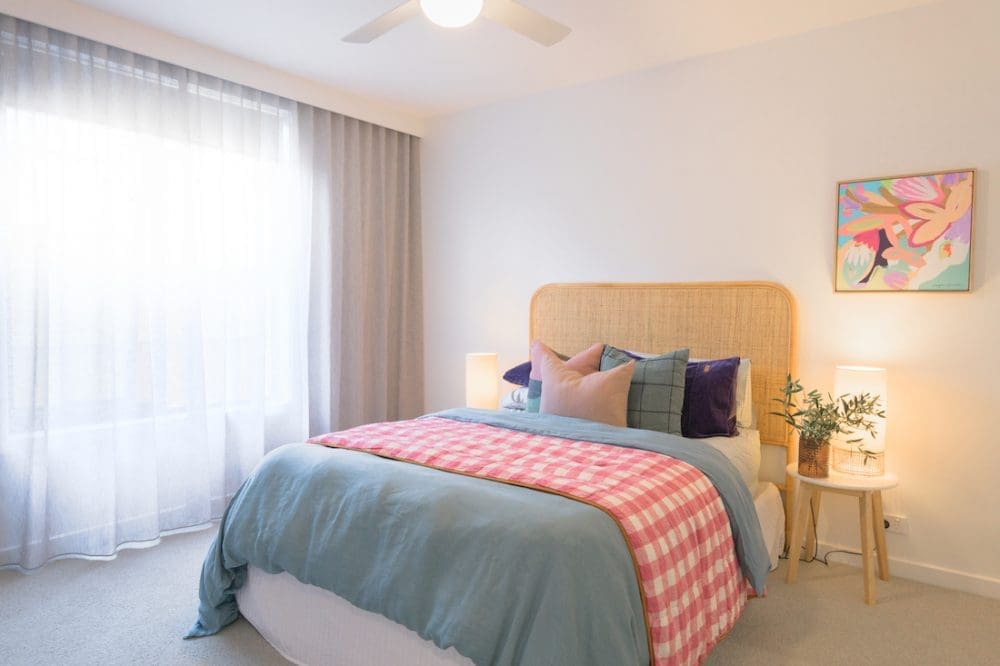 Shop the look here
No home renovation is complete without a few challenges to add to the fun but Casey says it's always worth it in the end.
"Nathan (who's also the Managing Director at Designing Spaces) having back surgery and being laid up for 6-8 weeks when we were 2 months into the project certainly wasn't ideal!" laughs Casey.
"But with every renovation, there are always some issues that require a bit of creative thinking and this one was no different.
"Something we encountered during this project was that the original home wasn't quite 'square' in several areas, particularly at the rear. We combatted this by adding in a bulkhead to hide a fillet in the framework, where the new extension met the original structure.
"When taking on a renovation project, managing your time, plus the communication and coordination with all your trades is always a challenge.
"As we also run our own business, we were probably a little mad to take on a renovation 'on the side'! It definitely tested our patience with each other!
The finished home has an inviting feel with many standout features throughout.
"Without a doubt my favourite room is the kitchen.
"I had my heart set on using the green slate and raw birchply combination for the cabinetry as I thought it would complement the polished concrete flooring beautifully. It gives the kitchen that coastal cottage feel we were going for and the oak handles and farmhouse ceramic sink help bring the whole look together.
"I also loved the combination of the monument matt cladding with the spanish green conite on the exterior. But who could go past those terrazzo tiles we used in the ensuite?!" says Casey happily.
"For Nathan, he loves the natural light that spills onto the polished concrete flooring in the living and dining area. He was also thrilled when the new home owners — who we're proud to say purchased the home halfway through the renovation — backed our idea of installing the rough sawn timber batten fence.
"It's not only a wonderful feature, but also creates the private yard and border for the driveway."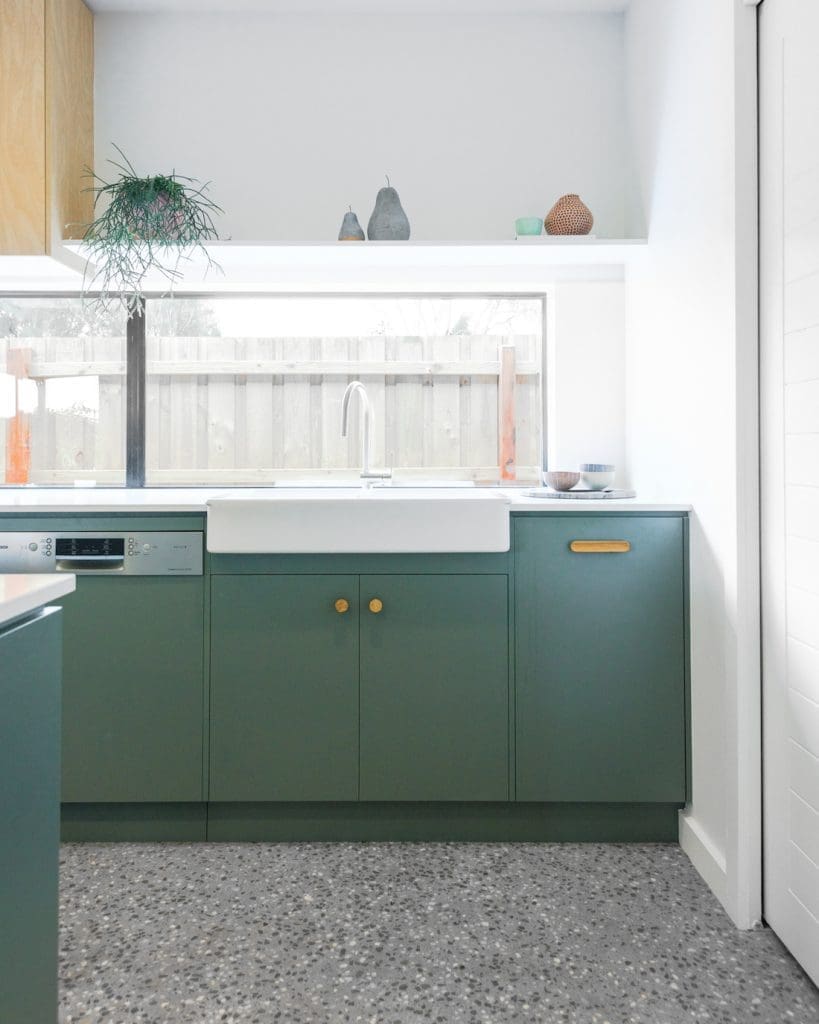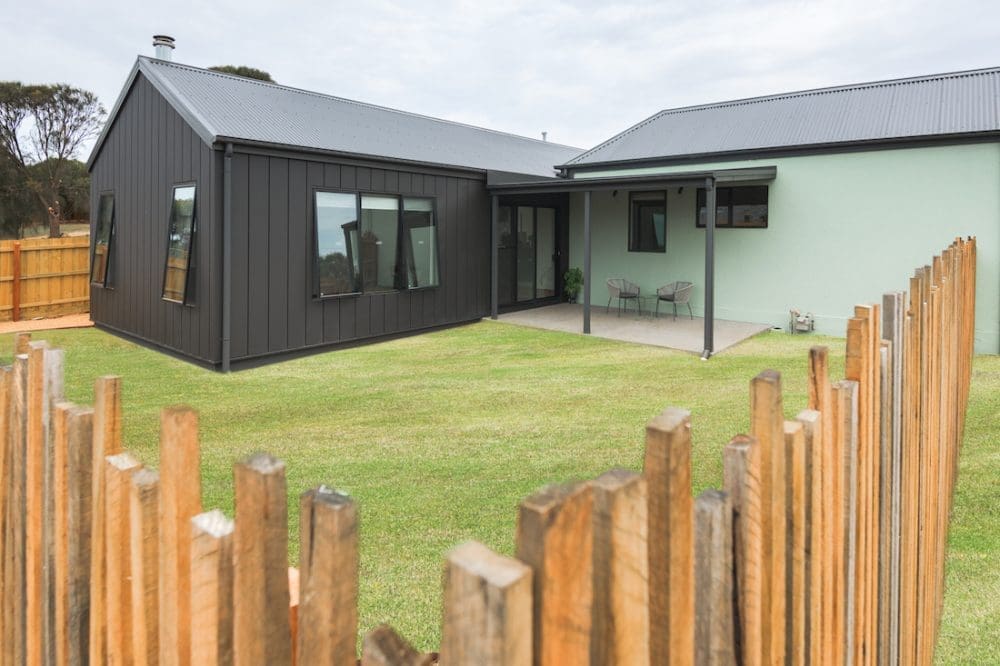 At the helm of their business, Designing Spaces, and taking on house flip projects on the side, Casey and Nathan clearly know a thing or two about smart and savvy renovations.
"Nathan started Designing Spaces in 2009 from our downstairs lounge room. He'd worked in the building design industry for over 10 years and then after having our 3 children, I joined the business in 2014.
"Now our team has grown to 5 and we provide a full suite of building design and interior decorating services for residential and commercial new builds as well as renovation projects," Casey says proudly.
With so much experience and this amazing before and after home transformation under her belt, Casey shares her top tips when renovating for profit or 'house flipping'.
Do your research
"Before you even purchase a potential renovation project there are several factors you need to consider.
"Think about things like: How is the market you are buying into performing? What size and type of home are buyers looking for in that market? Can you renovate it without over capitalising? How long will it take to complete the renovation?"
Get to know your real estate agent
"If you're planning on renovating to sell, it's super important to have a real estate agent that you trust and knows the market you are buying into.
"This is a vital resource when it comes to setting your budgets and having a realistic sale price you can achieve for the finished product."
Add 10%
"Do a detailed budget, investigate all the costs involved and then add 10%! There are always unforeseen hurdles you will encounter!" Casey says knowingly.
Budget wisely
"Focus on where you will get the most bang for your buck — as they say, kitchens and bathrooms sell homes!
"Often when it comes to flipping a home, less can be more. For example, don't spend thousands of dollars on custom cabinetry in the living area that may not be to a buyer's taste or could restrict them on how they envisage that space.
"A blank canvas can create an opportunity for them to tailor a space to meet their individual needs and helps keep your budget under control."
Be flexible
"You need to be prepared to be flexible. This is for when those inevitable hurdles arise so you can adapt and find suitable solutions."
Get ready to put in the hours
"This one is particularly relevant in a tighter market — you're going to need to put in plenty of your own hours if you want to make a profit!
"For example, with this project we took on a huge number of tasks ourselves. Such as the exterior painting, building the fences, restoring the original timber flooring, landscaping the yard and providing an extra set of hands to our trades when they needed us.
"Every hour you do yourself contributes towards a more successful result in the end," says Casey.
Thank you so much to Casey for giving us the first look around this wonderful before and after home transformation. To see more of what the talented Designing Spaces team are up to, check out their Instagram or jump over to their website.
Building design and interior styling: Designing Spaces
Photography: Josh Beames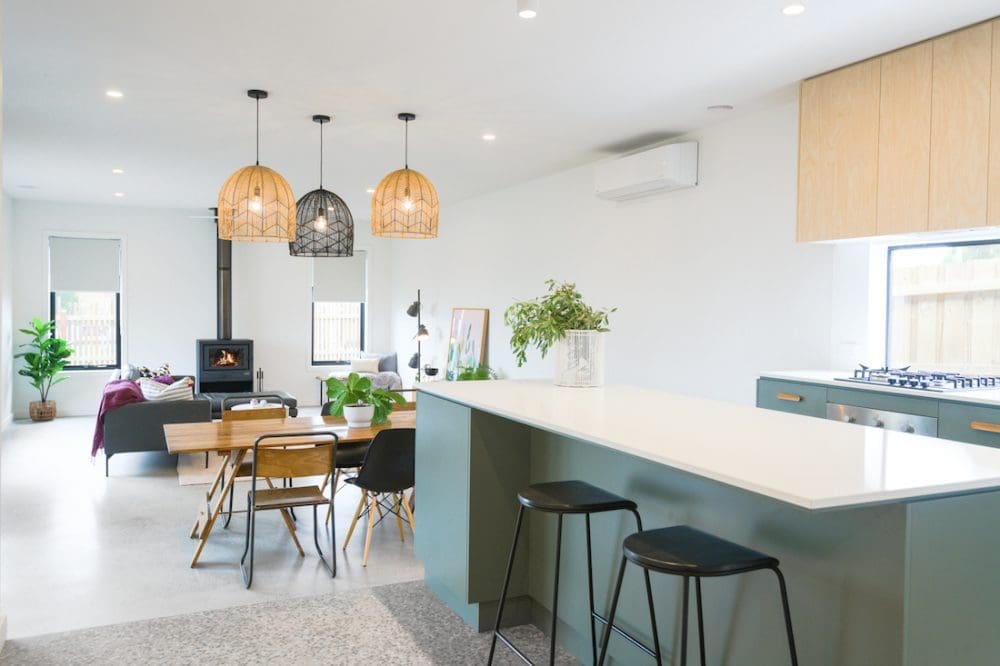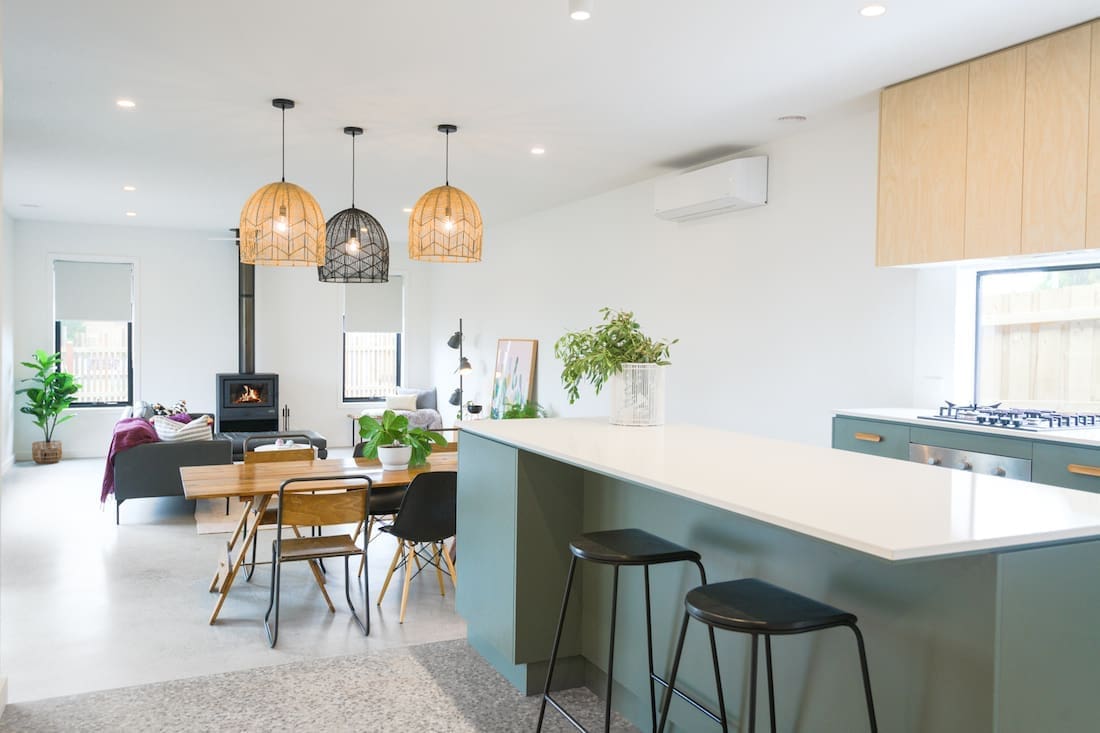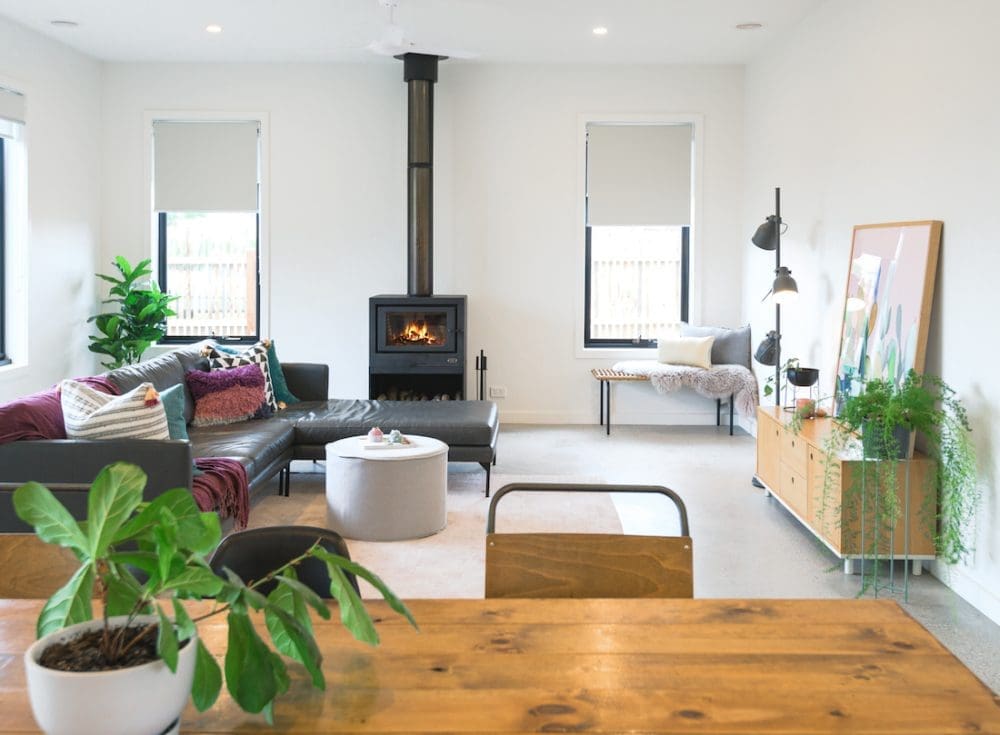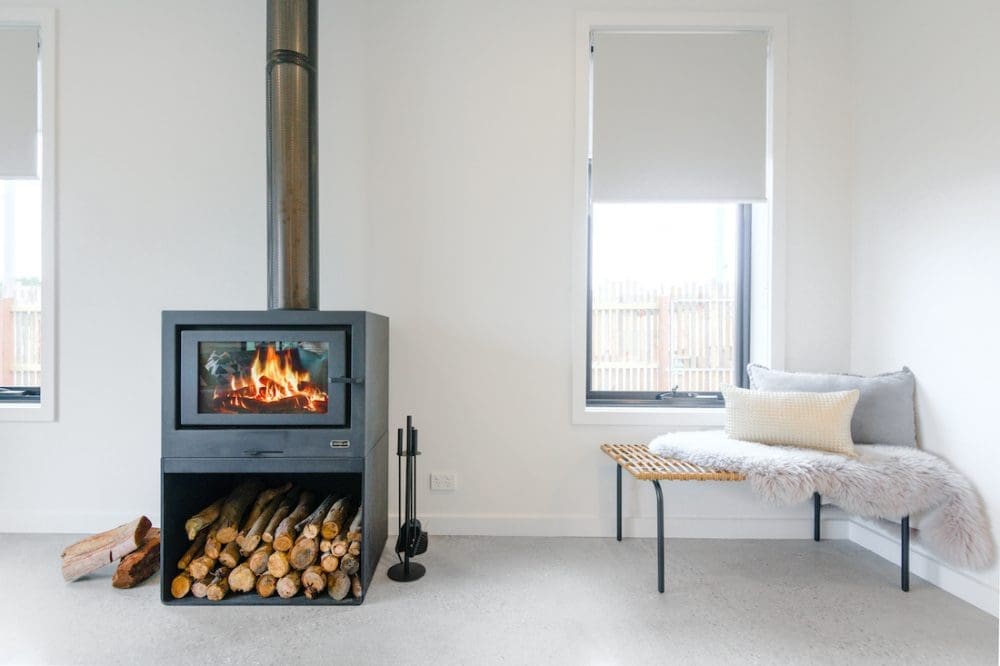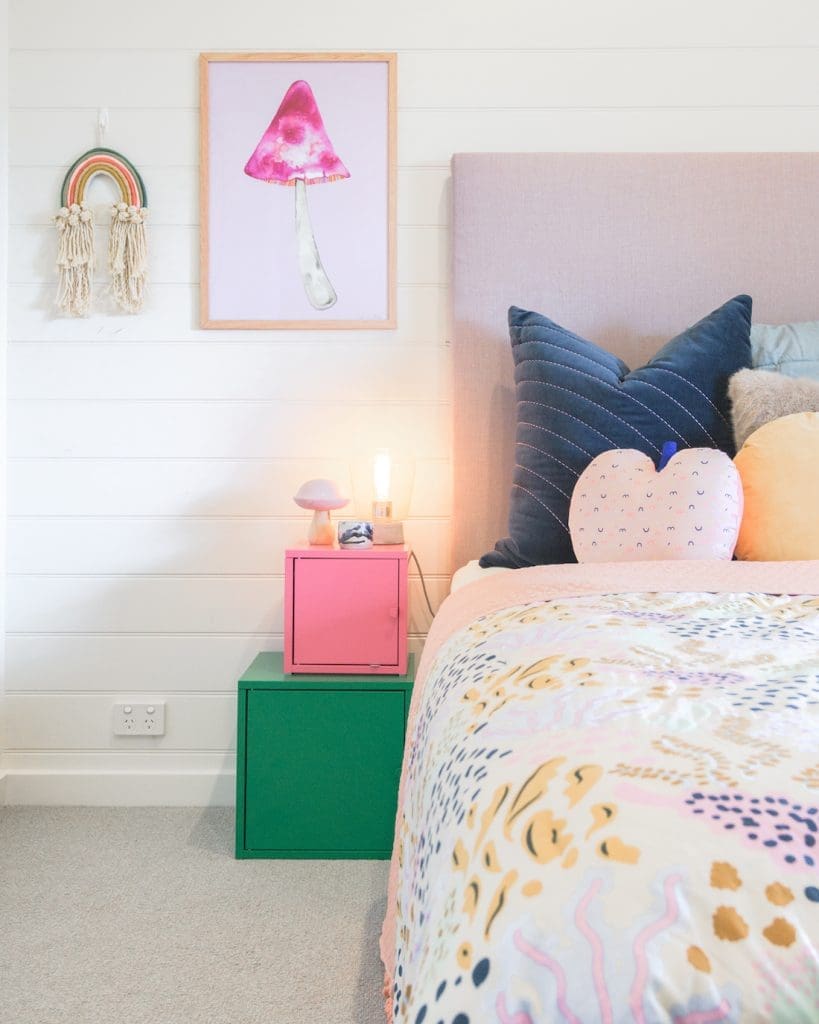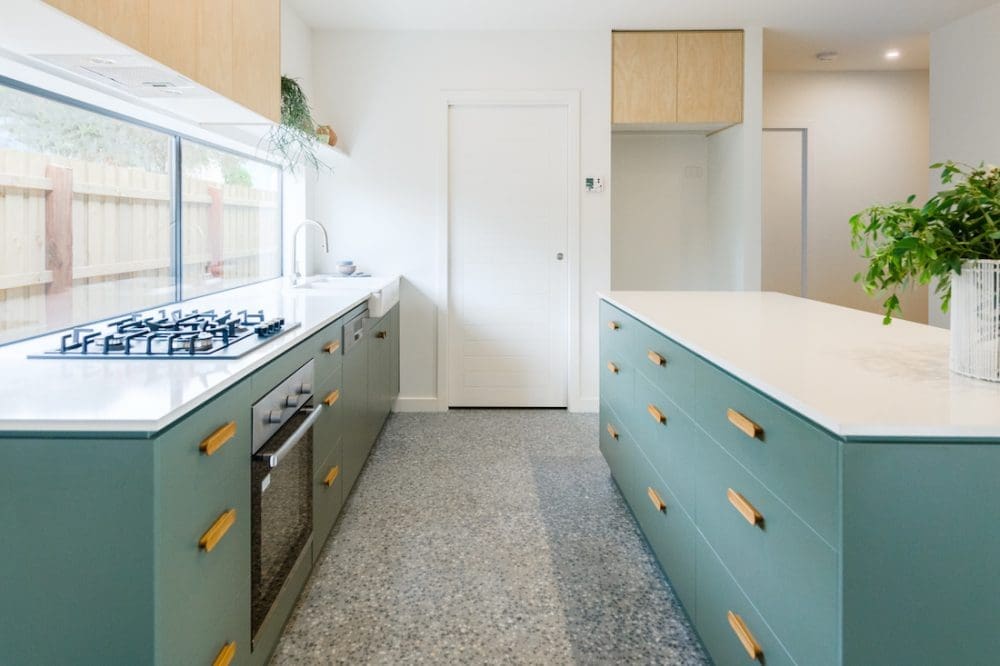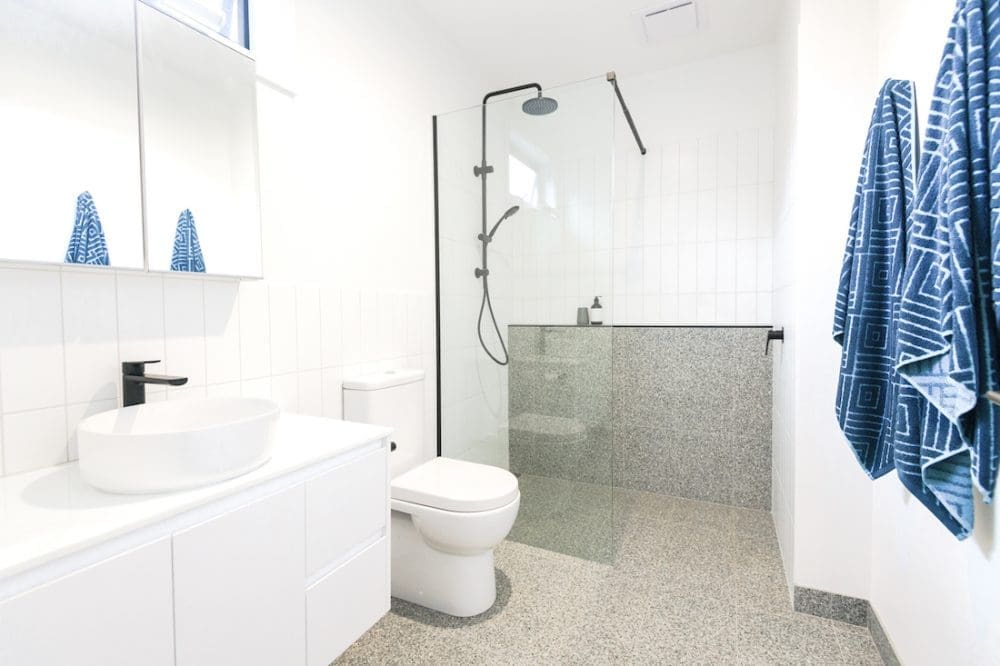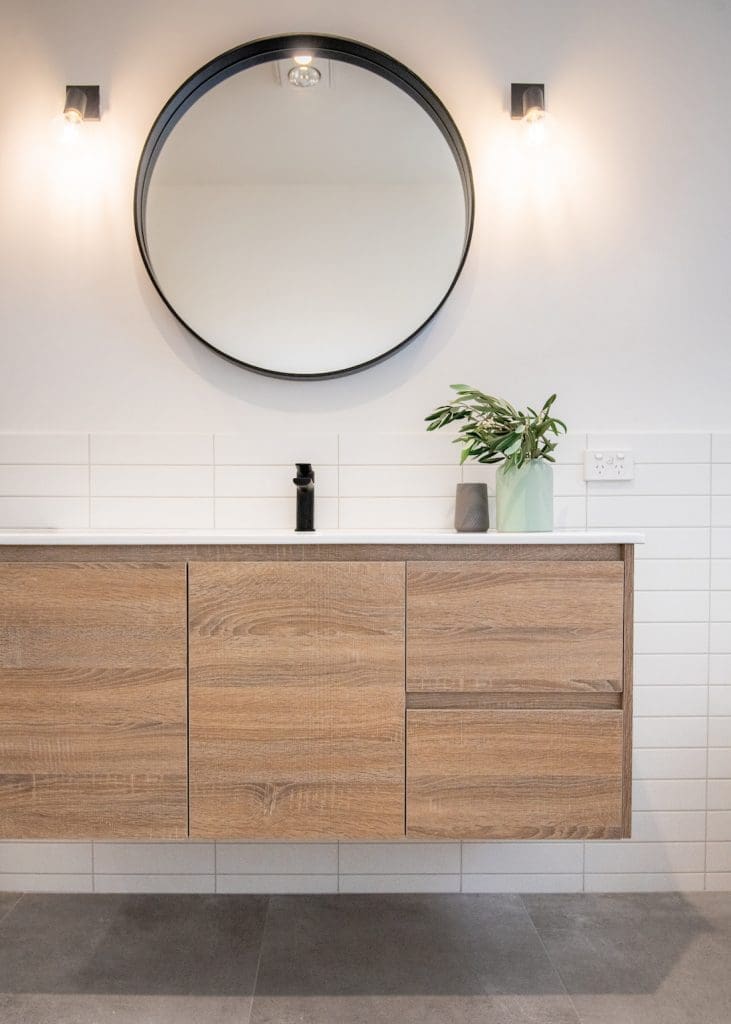 Shop the look here
Disclaimer: This post contains some affiliate links. This means that when you click on a link and purchase something from that site, we may make a small commission at no extra cost to you.We promise we only work with brands we know, love and trust.