We love a modern build as much as the next person but there's something truly special when a home is lovingly restored to its former glory. Today we meet Liz who shows us the beautiful before and after exterior home makeover on her Californian bungalow in Melbourne.
Related article: How to affordably landscape your garden
Related article: 10 contained, cosy and private gardens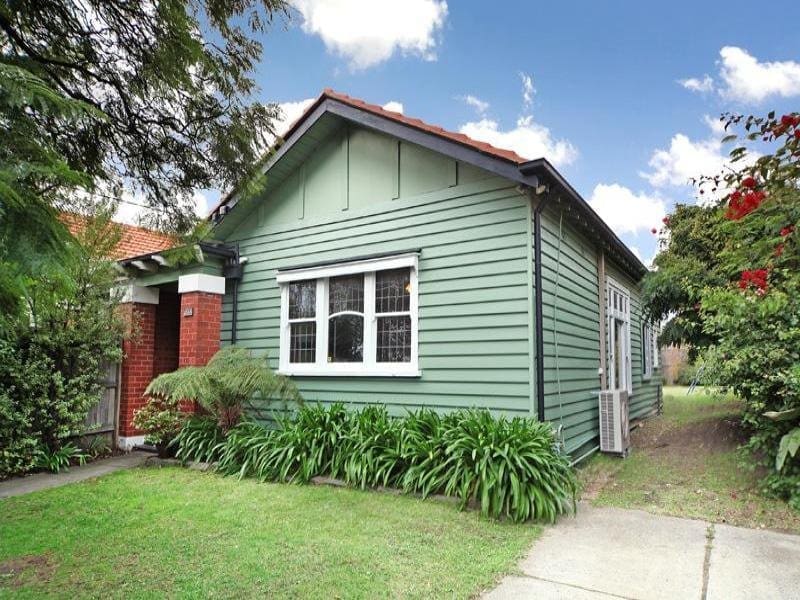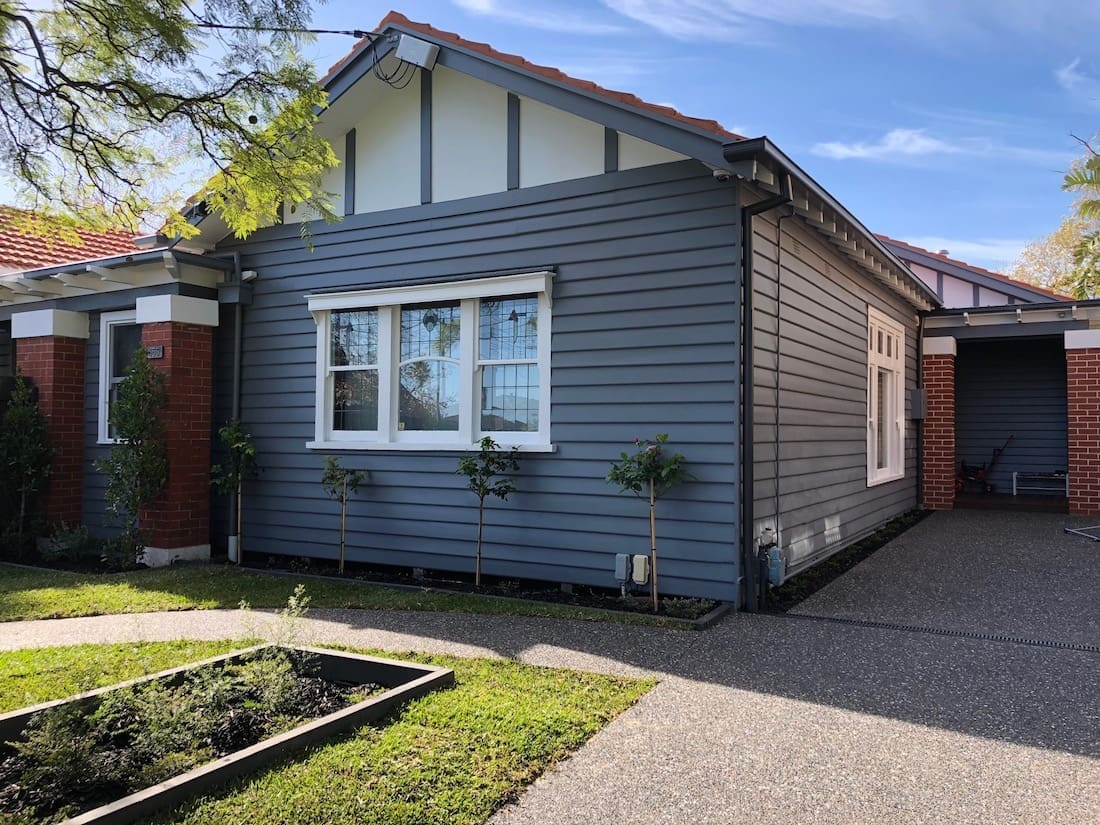 Nestled in the Bayside area of Melbourne sits this gorgeous family home owned by Liz, husband Shaun and their two children Hudson and Scarlett. Oh, and we can't forget their beloved bulldog, Gordon.
"We purchased the house back in 2012 as a 2 bedroom home which was a bit run down and we always planned to renovate once we had the money," Liz explains.
"The house worked fine when we lived there just the two of us. We had our son, Hudson, when we were living in Perth so when it was time to return to Melbourne, we knew we had to make it more of a family home before we got back."
The planning phase took around 18 months with the build itself taking 7 months to complete. But, as with any renovation project, it wasn't without its challenges.
"Our biggest challenge was doing it from the other side of the country!
"We had to have consults with our builder via Skype and choose most of our fittings from national retailers like Reece and Carpet Court. That way we could visit the showrooms in Perth and purchase through a Melbourne store.
"It was also difficult not being able to see the build as it happened. We had to fully put our faith into our builder to do a great job, which Shaun found difficult seeing as he's in the construction industry himself," laughs Liz.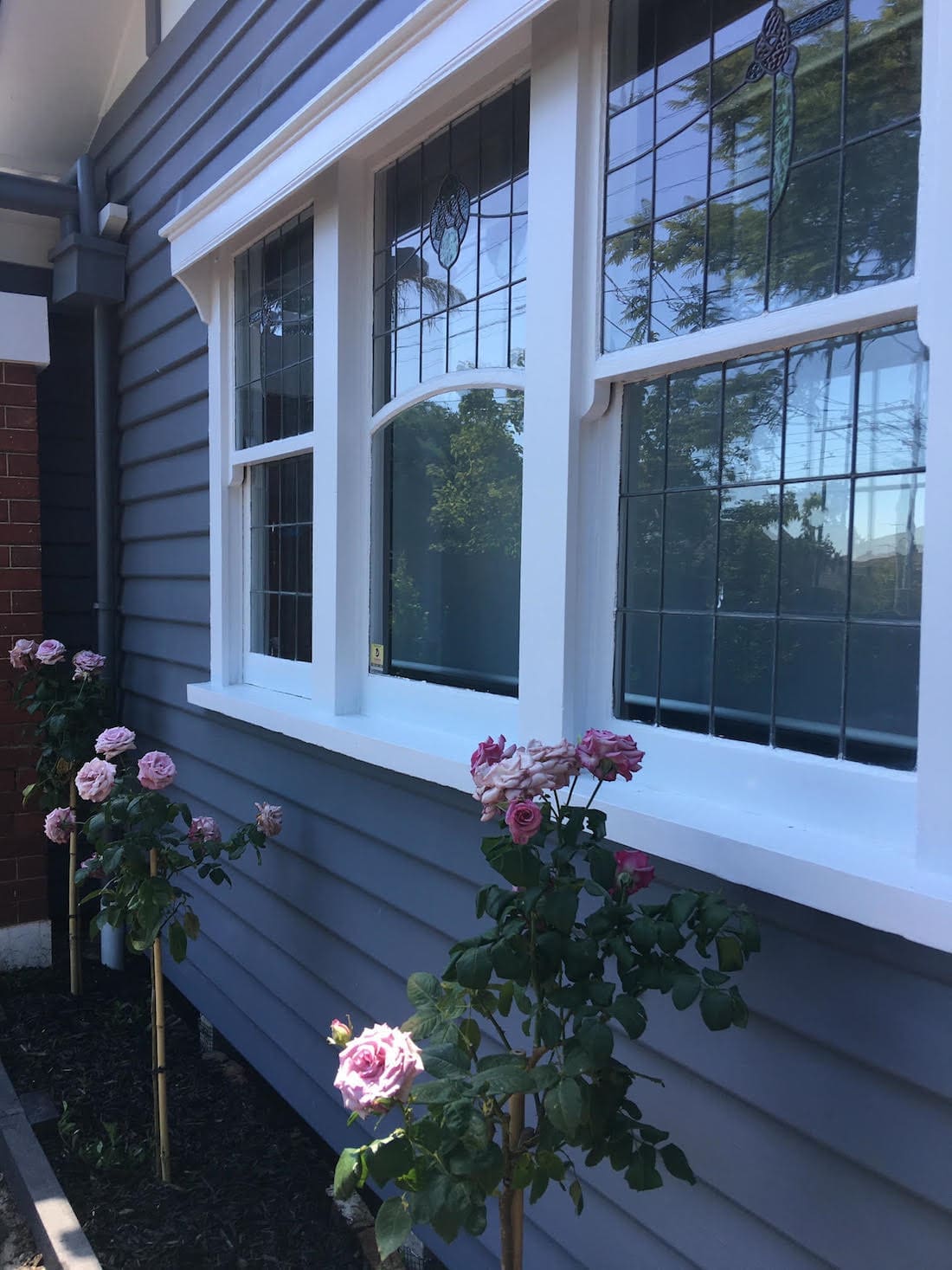 The exterior home makeover is something really special, taking it from a tired and rundown facade, to a beautifully warm and inviting home, restored to its former glory.
"We are so happy with how it turned out," says Liz.
"The colours really brighten the place up. We used Dulux paints, Guild Grey and Vivid White."
Keeping the original character of the home was important to Liz and Shaun and something they worked closely with their builder on.
"Our builder was just fantastic. He helped make our vision of period character with modern finishes come to life by keeping some of the original features such as the leadlight windows in 2 of the bedrooms."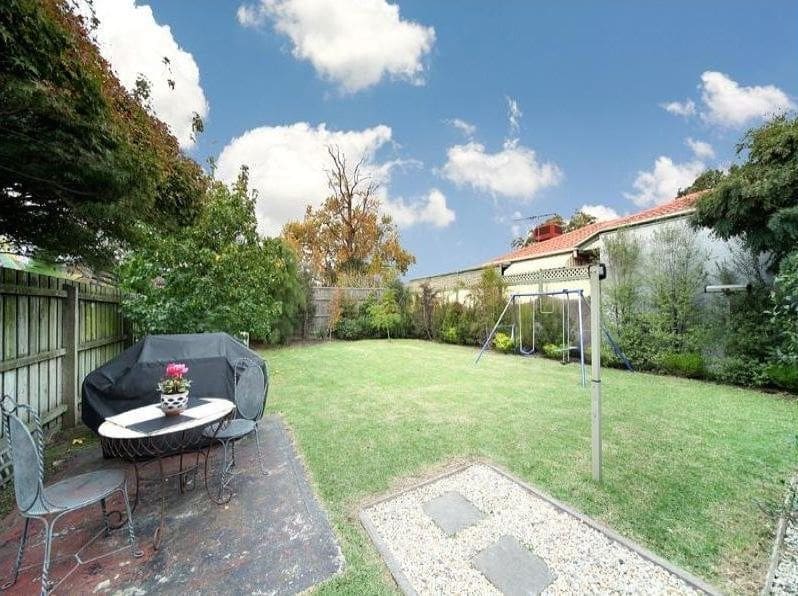 Another area of the home that underwent an impressive makeover was the backyard.
"Shaun was completely responsible for our backyard. He spent his entire summer break out there, getting it ready for before we moved in.
"Luckily one of his good mates is a landscape gardener and he was able to give us advice about what to plant for a simple and low maintenance backyard," says Liz.
"The plants we used were ficus flash and little charmer polygala, which line the border of the garden with buffalo turf. We also added a beautiful Japanese maple which sits just outside the window of our dining area.
"The only thing we kept from the existing garden was a beautiful Jacaranda tree which mirrors one in our front yard."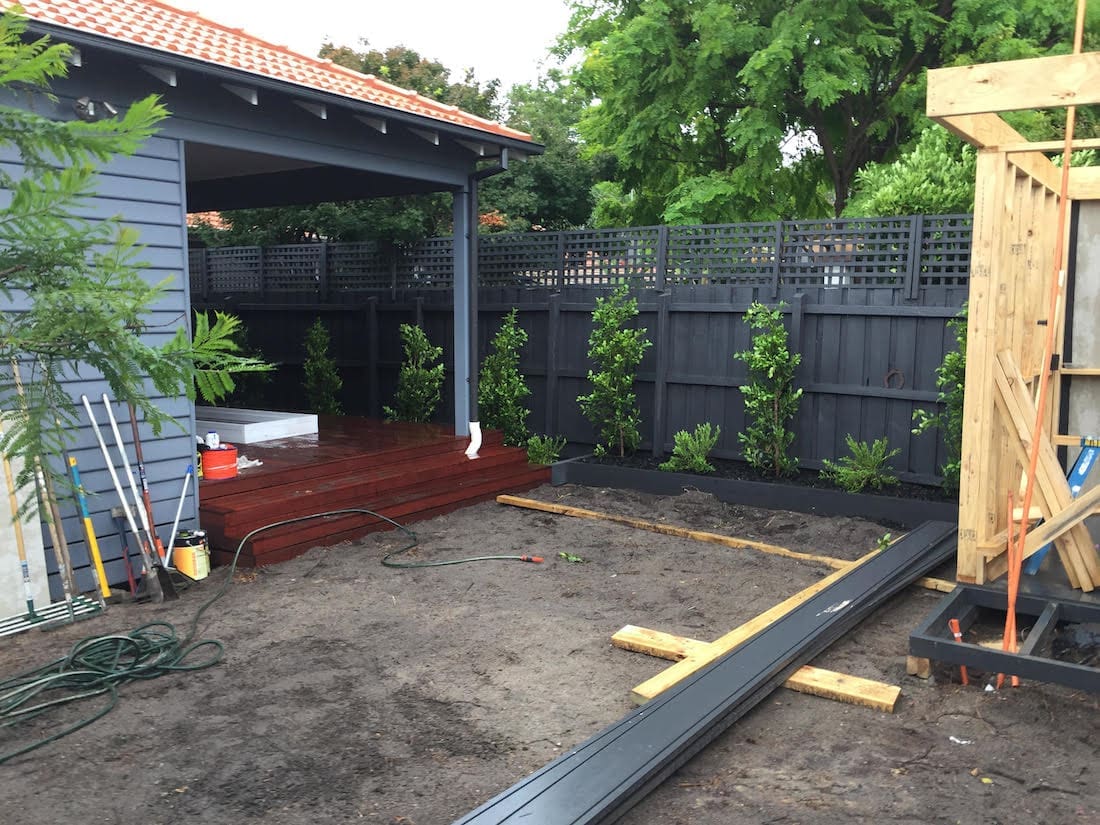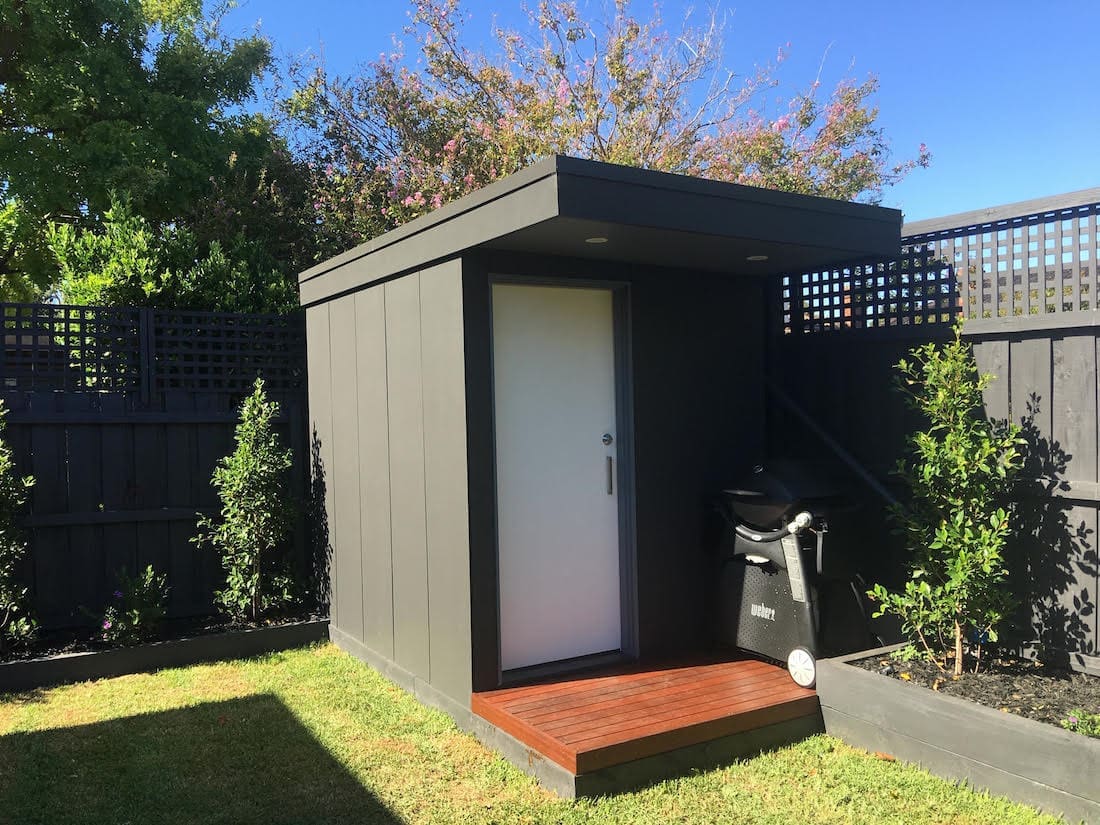 Not satisfied with just one DIY project, Shaun also built the garden shed.
"Yep! Shaun designed and built this shed himself with the help of a mate who is a carpenter.
"They hand dug and concreted in stumps, built a suspended floor of MDF sheets, added a Merbau deck and a Colorbond roof.
"What I really love is that the paint scheme is the reverse of the house. The smallest element on the house was painted the same colour as the biggest element on the shed.
"Shaun even installed some downlights above the deck and inside the shed so he has light when he's out barbecuing our dinner! He really did an incredible job!" Liz says proudly.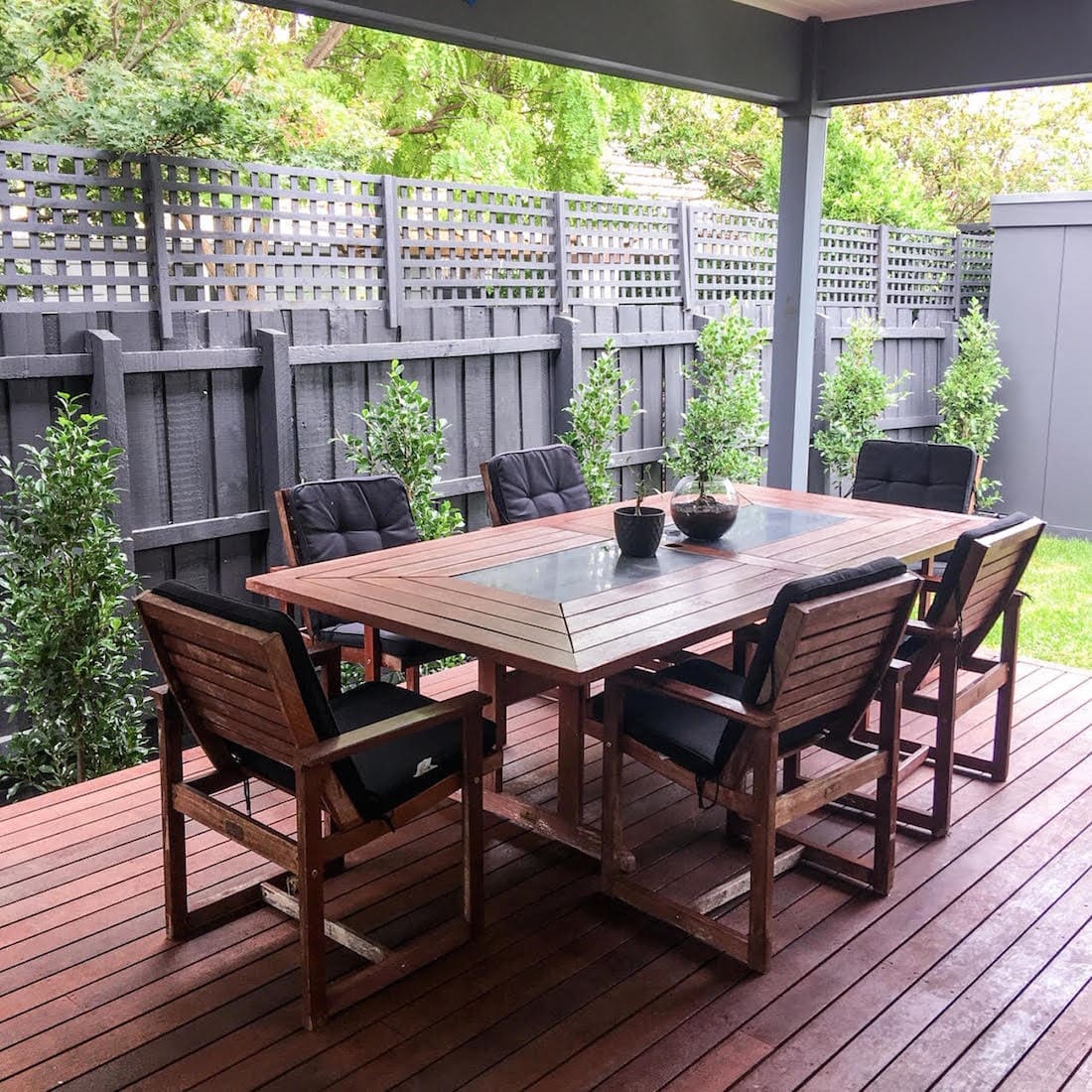 And the best advice Liz could give to anyone doing an alfresco area or exterior home makeover?
"Think about what you want to use the space for and what type of weather you will encounter.
"For us in Melbourne, rain is a real consideration all year round so it was important for the outside dining space and BBQ to be sheltered.
"Also, it sounds simple but look at what areas of the garden get sunlight and shade and for how long, then plant accordingly," Liz says.
Thank you so much to Liz and her DIY extraordinaire husband Shaun for showing us around their amazing before and after home transformation.