This time of year just has us begging for a cosy escape to the country. Add a warm blanket, a roaring fire and a glass of wine and we're set! Come along as we explore the delightful White Place Home on Casey — one of the best country escapes in New South Wales.
Alex Pilcher, owner of the multi-faceted business, The White Place in Orange, shows us around the shop and one of their cottages on Casey Street.
Related article: Country meets Hamptons home: Take a tour of this modern farmhouse
Related article: Clever kitchen storage in this contemporary kitchen renovation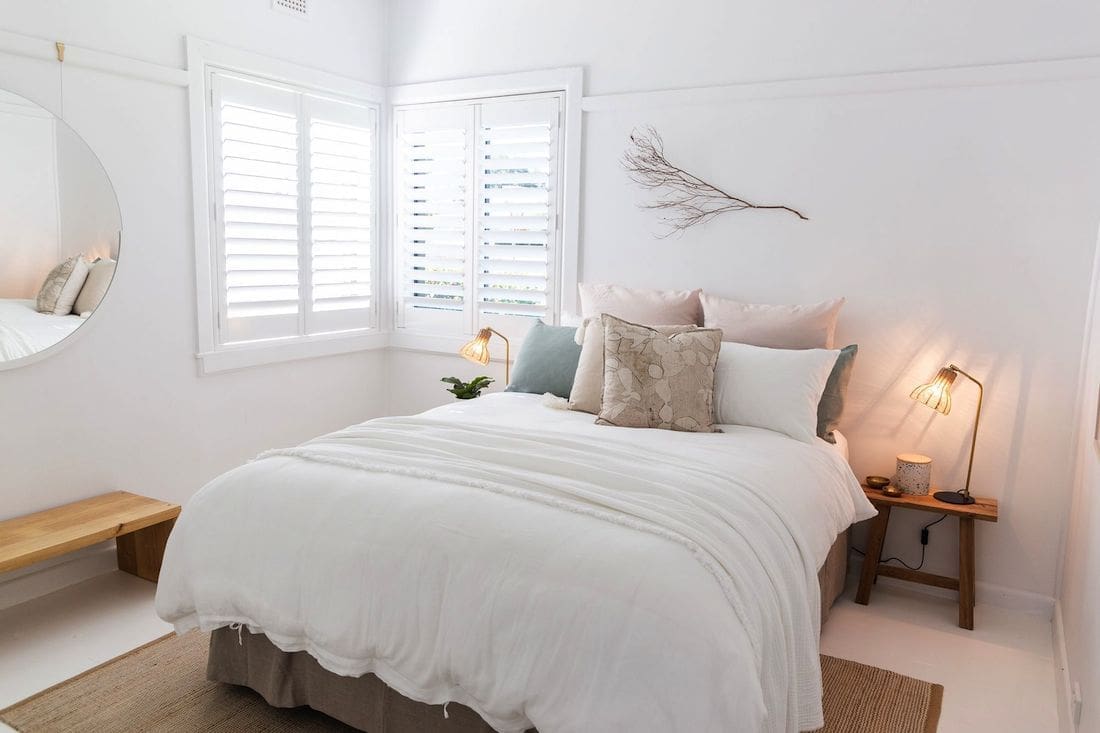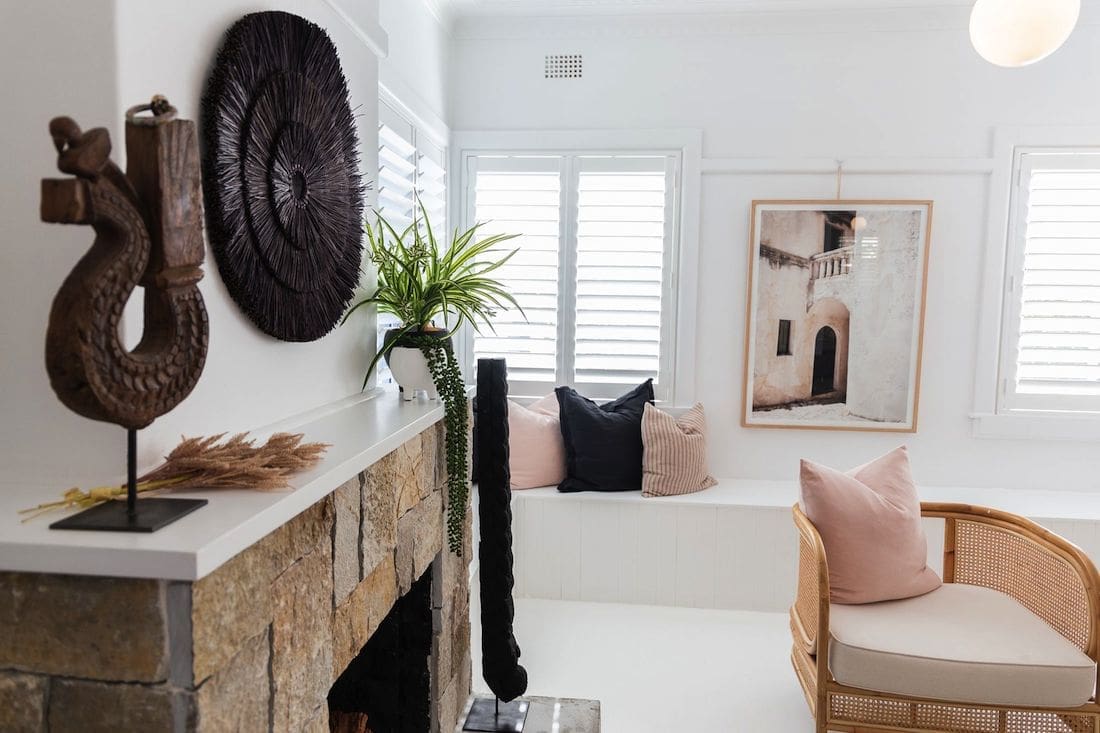 Nestled in the country New South Wales town of Orange, The White Place Home on Casey is a cosy cottage perfect for a weekend getaway.
"The style at Casey Street is contemporary yet classic," explains Alex.
"We also had some fun with wall hangings, art, linen and colour. In addition, we still kept to our main aesthetic of not following flash in the pan trends. We want our guests to have a sense of being at home, while being away.
"I just love the lounge and dining space. Every time I walk in, I feel instantly relaxed. It's so bright with all the natural light and the stand out feature is the stone fireplace.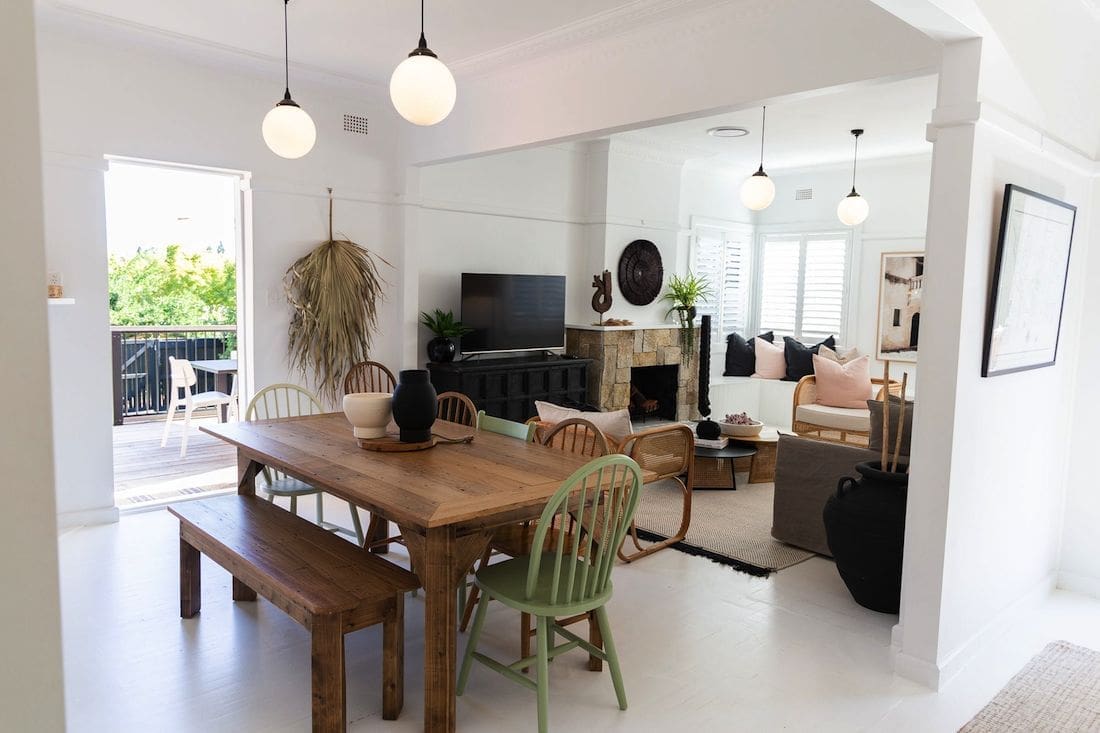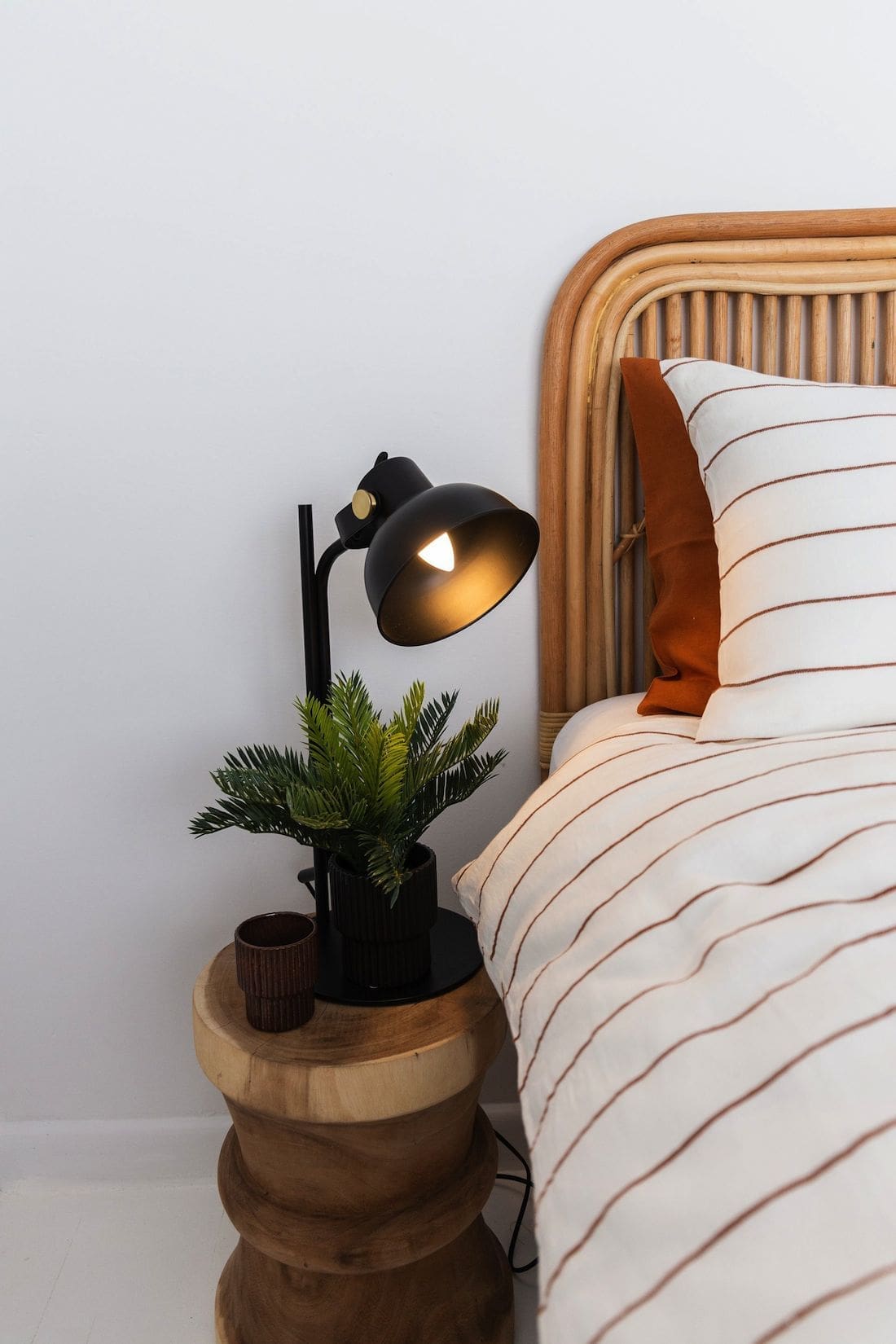 If you fall in love with any of the furnishings or decor at Casey Street, you can shop every single item at The White Place boutique.
"The beauty of our accommodation is that everything you see is from our store and available for purchase. Our two cottages truly are an extension of our store. You can stay and shop all at the same time — the dream!" laughs Alex.
"Therefore, the styling in the house is forever changing and we're always swapping it up. Things like adding in a new artwork, vase or lamp. Every time our returning guests visit, there's something new to look at."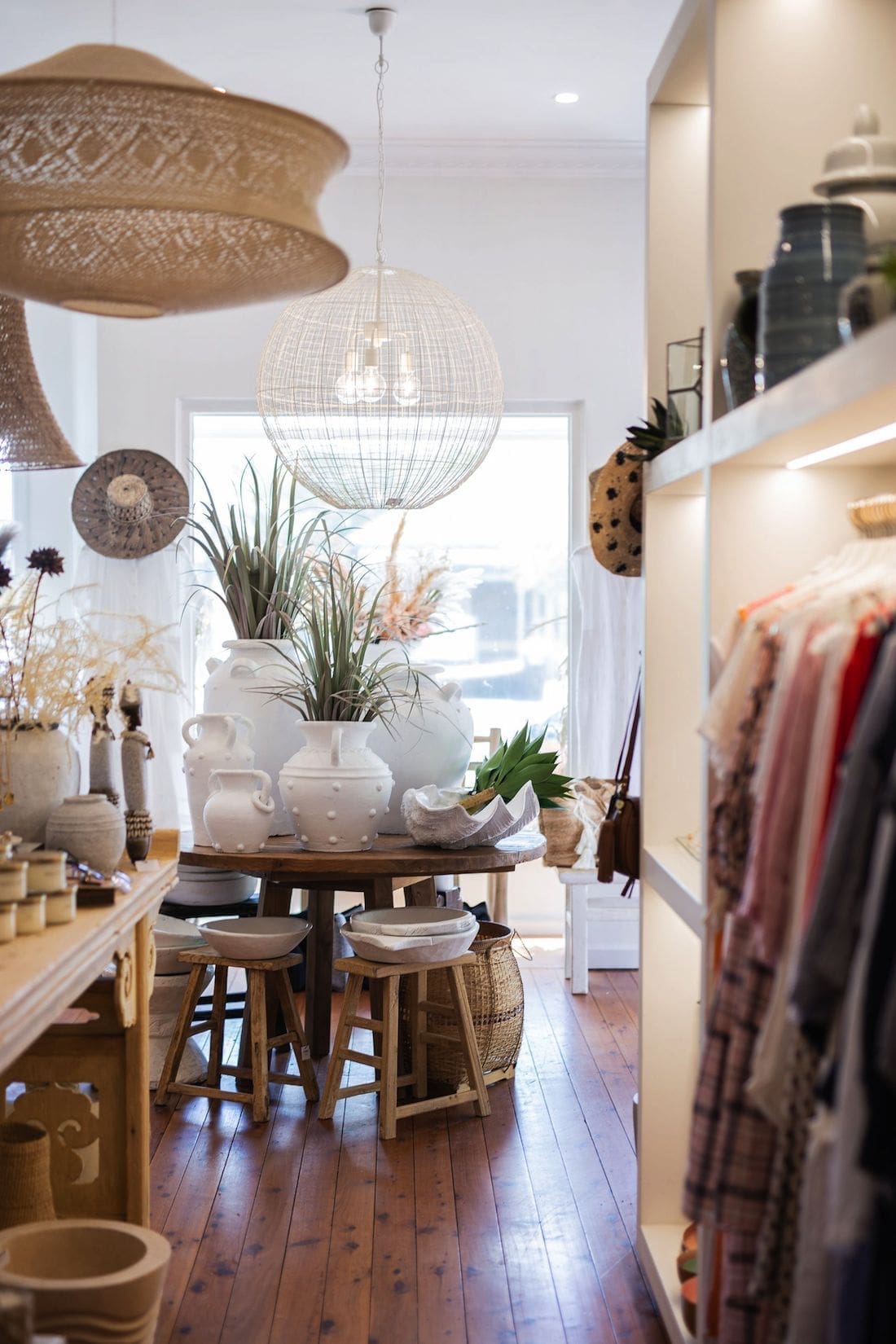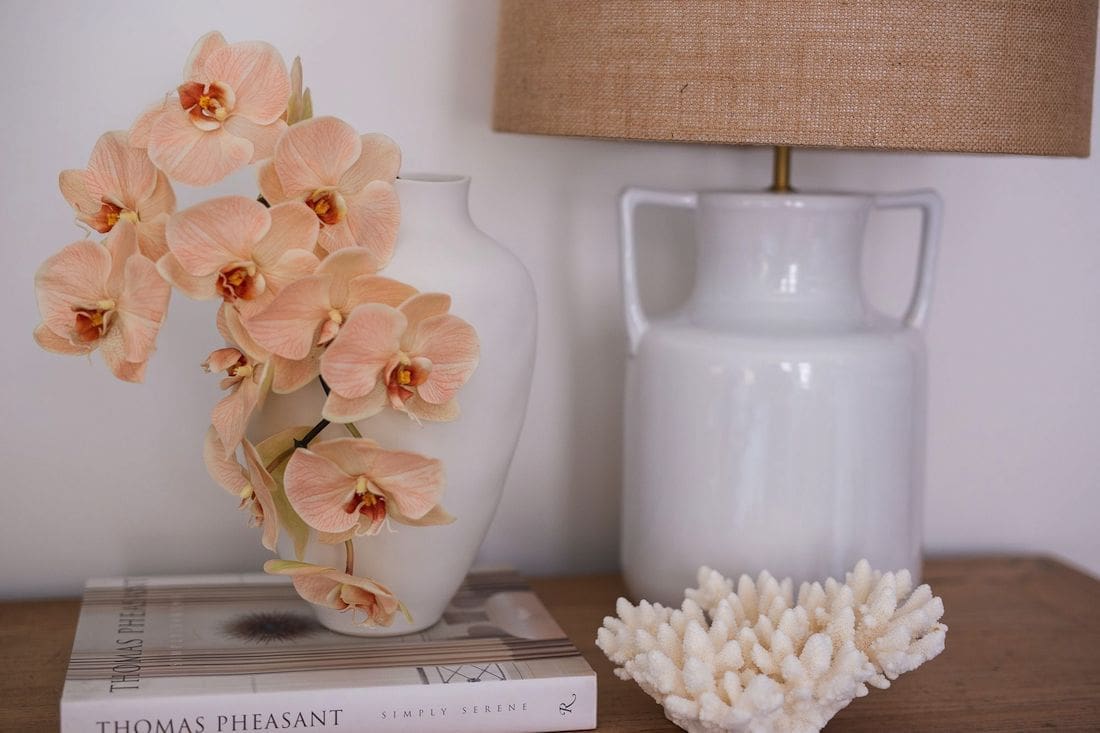 Casey Street Cottage is part of a bigger business The White Place, whose mantra is right up our alley — Shop, Stay, Style.
"The White Place is a multi-faceted business which started out as a lifestyle store in 2009. It's now evolved to include 2 houses for accommodation, as well as an events business," says Alex.
"We are a family business based in Orange. I run it along with my husband, mother and sister. I love what we do, every day is different.
"As well as offering some of the best country escapes in New South Wales, we also work and collaborate with local producers. In our accommodation, we provide visitors with local tea from Remy and Max, as well as Bills Beans coffee.
"We've also started featuring a local winery for a month. We give our guests a bottle of local wine and a complimentary bonus from the featured winery. It's wonderful to support local makers and allow our guests to discover and experience the wonders of our region."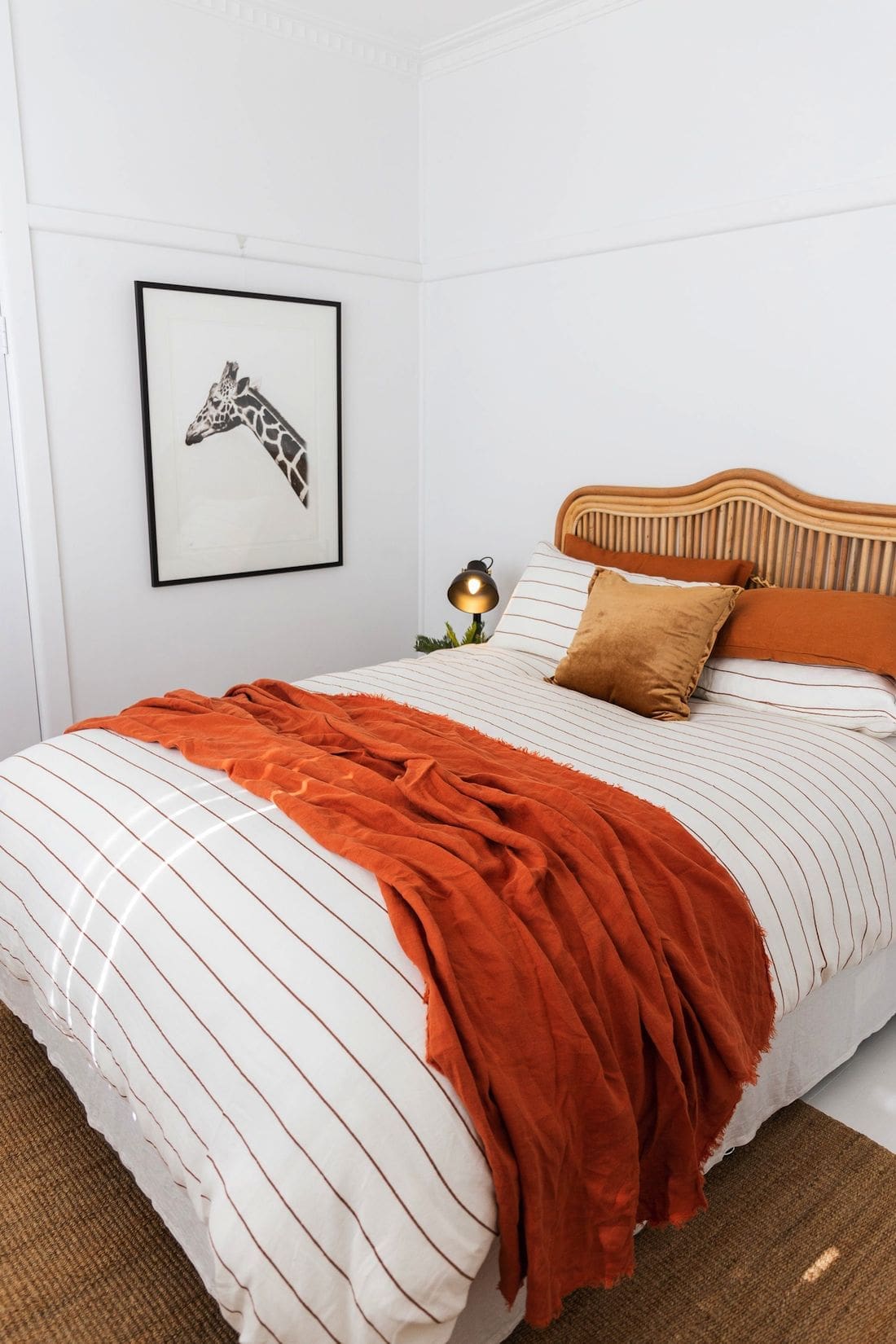 You can book your stay at one of the best country escapes in New South Wales here. The two homes available are White Place Home on Byng or White Place Home on Casey. You can discover more about The White Place boutique, their accommodation and events business on their website.