Supported by AGIG
When it comes to building a new home, there are a million and one decisions you need to make — including how you'll power your home! Gas can be a cost-effective option for heating, hot water and cooking in your home. If you're looking to install natural gas in your house, we've prepared a checklist of where and what to include!
Thanks to the Australian Gas Networks, we're sharing ideas and tips on building a new home with gas.
Related article: Rebuild or renovate? Which option should you take?
Related article: 10 electrical and lighting things to consider when building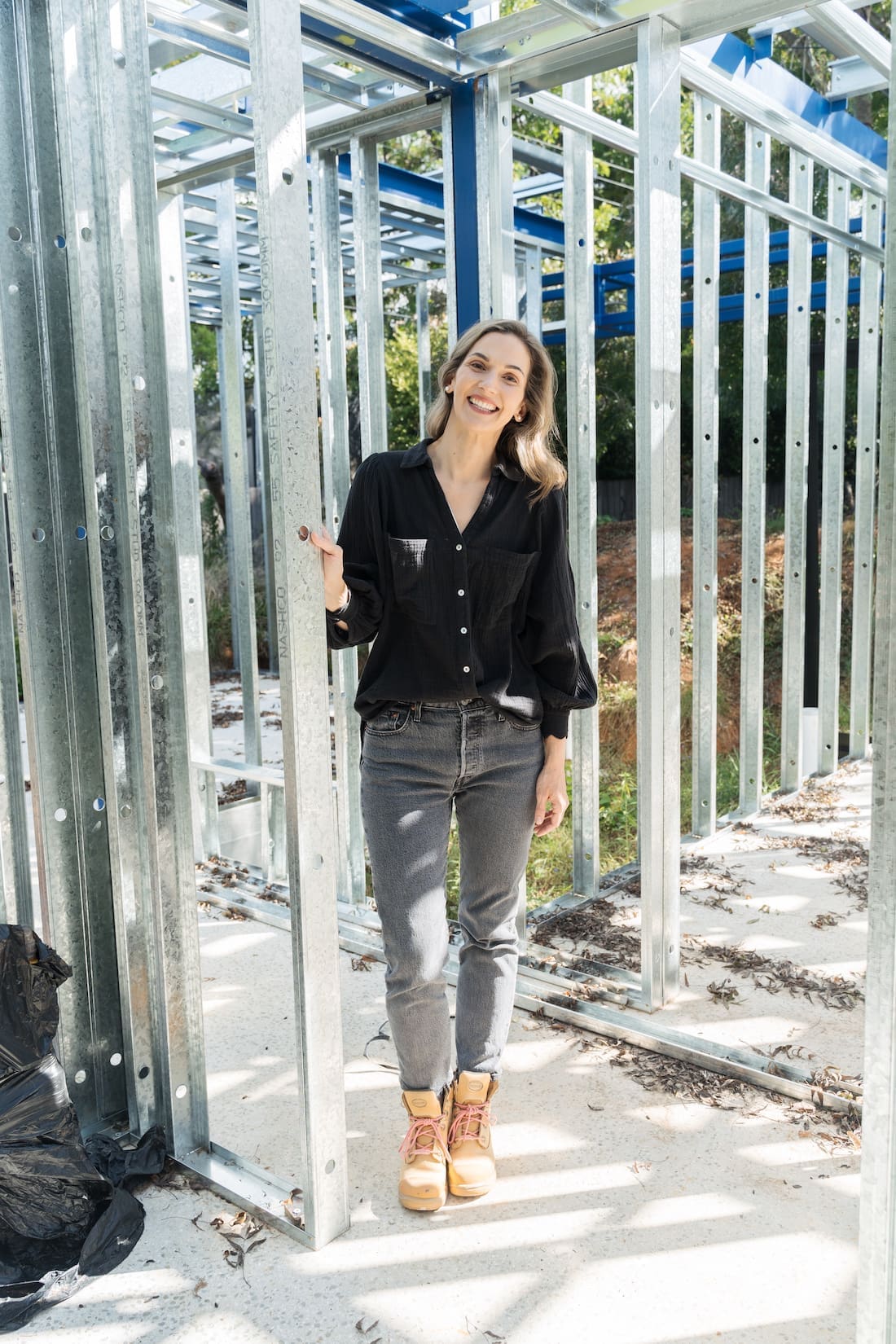 Decide on your home gas needs
For many, the first thing that comes to mind when we hear of gas and the home is a natural gas hot water system. Having instant hot water on demand is a luxury worth every penny! And although a gas water heater is generally a tad more expensive to buy and install than an electric hot water system, it can be cheaper to run and if you live on the east coast of Australia it produces less greenhouse gas emissions than an electric hot water heater produced using mains electricity*.
There are many other ways you can use natural gas in the home, and we'll run through these now, room by room.
Natural gas in the kitchen
Home cooks and professional chefs alike love natural gas cooktops and ovens. Gas cooking appliances are fast, efficient, and very powerful. You get heat in an instant and can easily control the level of heat as you cook.
Every type of cooktop — gas, electric or induction — has its pros and cons. For example, gas cooktops tend to be more durable than induction (less likely to scratch) but can be a bit more tedious to clean. When it comes to cooking performance though, we're firmly in the gas cooktop camp because of how easily you can control the size of the flame to achieve the perfect cooking temperature.
Kitchen natural gas checklist:
Consider if you want a gas, induction or electric cooktop
Another important consideration is of course cost. Be sure to weigh up the running costs of gas vs electric as well as the initial purchase and installation costs. Something that can affect installation costs is whether your street is already connected to gas and you can check if gas is available in your area here
Decide if you want an electric or gas oven. Just like a gas cooktop, a gas oven needs a gas connection.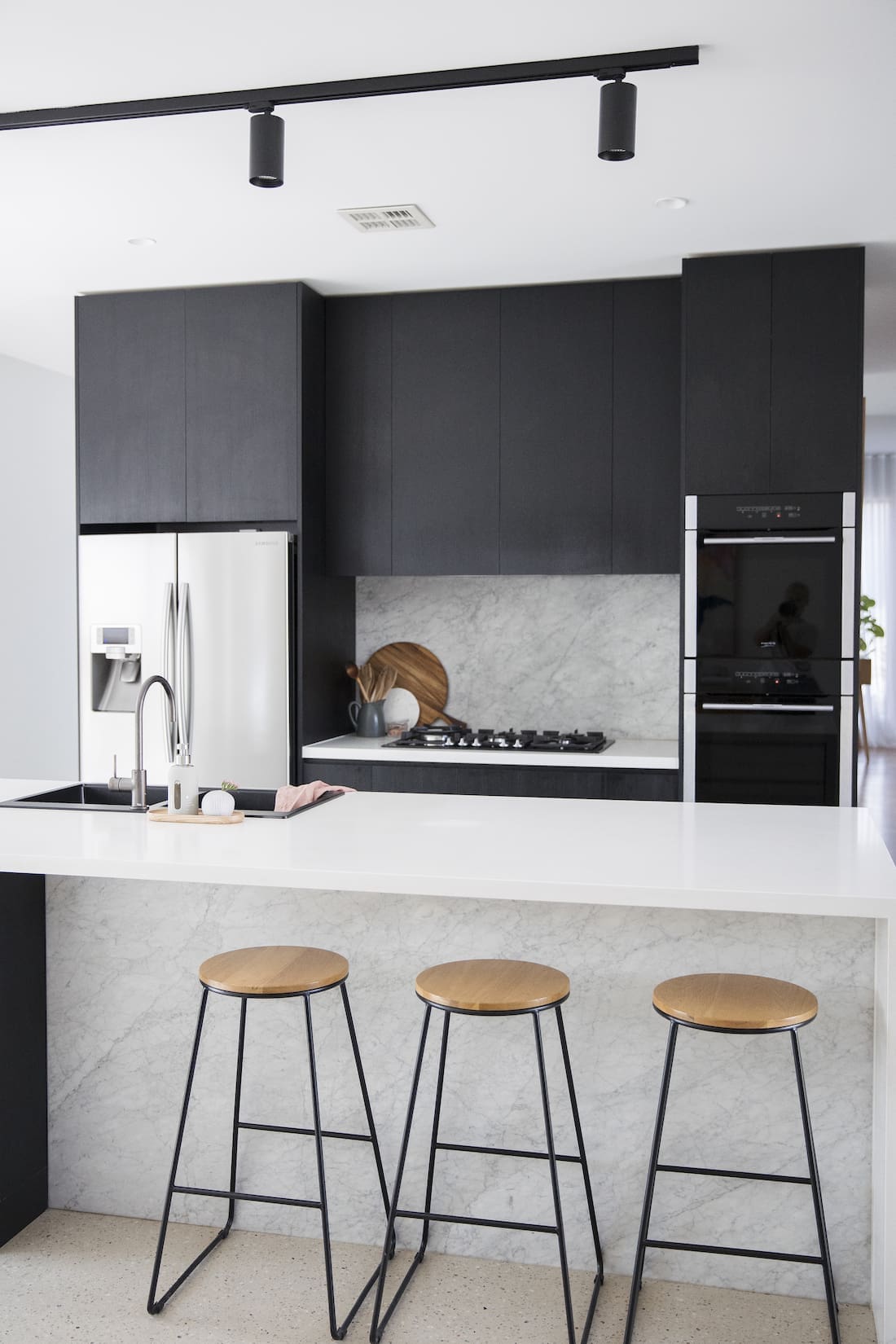 Using natural gas in your living room
Another zone of the home where you may want to install a gas connection is in your living room. There's nothing better than sitting in front of a cosy fireplace during the cooler months. In some suburbs, wood fireplaces are not permitted which limits your options to a gas fireplace or electric fireplace.
Although electric fireplaces have come some way in the style stakes, there's no replicating the beautiful flickering flames and crackling sounds that come from real fire. There are many other benefits of gas fireplaces, including being effortless to turn on, more contemporary designs than electric, and cost efficient to run.
Living room natural gas checklist:
Do you want a gas fireplace? If so, talk with your builder about running a gas connection to this area of your living room.
Laundry natural gas ideas
Did you know there are natural gas clothes dryers? Yep, offering faster drying speeds than electric, a gas clothes dryer can drastically cut down your laundry time. Best of all, natural gas dryers are quiet yet have a powerful airflow that offers optimal fabric care.
Laundry natural gas checklist:
Want to enjoy the benefits of a gas clothes dryer? Then allow for a gas connection to this area of your laundry.
General home natural gas uses
As well as specific zones of the home, you can also use gas throughout main living areas.
For example, fixed or ducted gas heaters are incredibly popular because they provide powerful, cosy heat in an instant.
You can also use natural gas boilers in hydronic floor heating systems to provide energy efficient and ambient heat throughout your home.
And let's not forget gas hot water systems mentioned earlier.
General home natural gas checklist:
Will you use a gas hot water system? Consider the most efficient model to suit your household size and climate
Will you use gas to heat your home? Hydronic, fixed or ducted heating systems can all be powered by gas.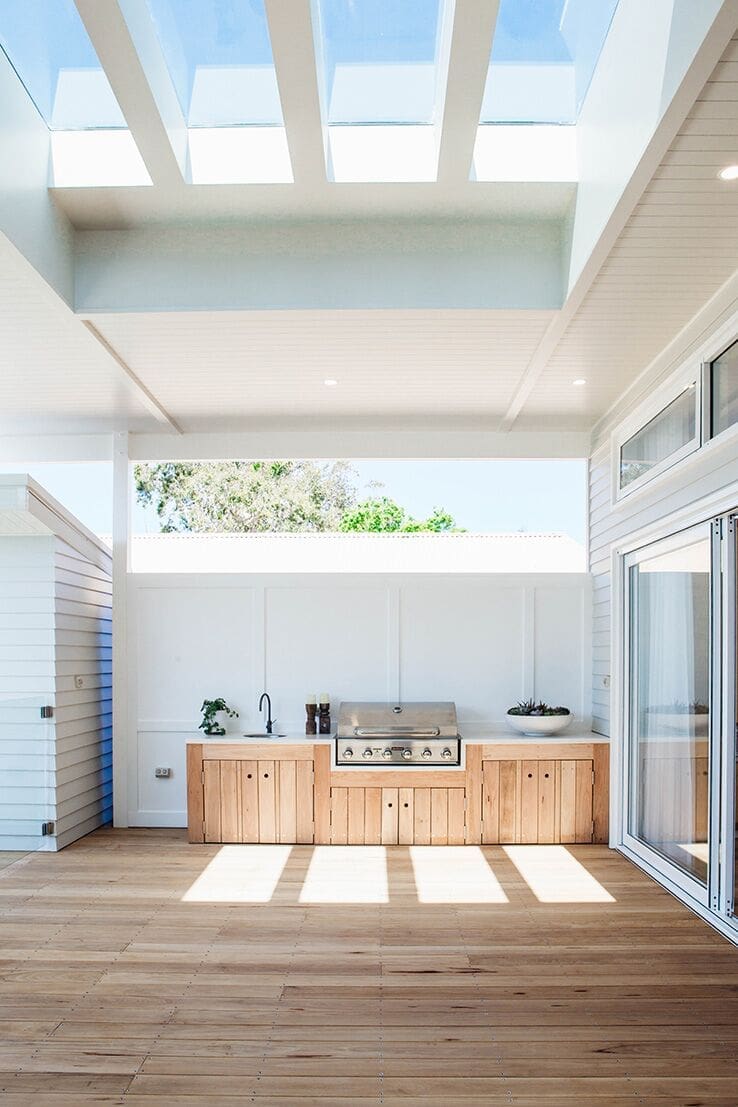 Areas outside that can be powered by natural gas
It isn't just inside your home where you can enjoy the benefits of natural gas.
Popular areas outside where you may want to run a gas connection include:
to outdoor kitchen and BBQ areas. Say goodbye to changing over gas bottles with a constant supply of gas
to alfresco areas where you want to install outdoor heaters
to your pool or spa for efficient and cost effective heating.
Has this checklist of ideas on where and what to include when building a new home with gas helped you? If you have any questions, pop them in the comments below and we'll get back to you asap.
* Over the past 12 months (July 22 – 9 June 23) coal-based electricity accounted for around 70% of electricity in NSW, 76% in QLD and 66% in VIC. Coal based electricity is an energy source with five times the carbon emissions of natural gas.