I can safely say that every day of this home build journey I am learning something new. From small things like discovering new products (who knew door handles could be so exciting?!) to the bigger picture of understanding the building process.
The decisions we make now will have an impact on how we live in and enjoy our home so I'm taking them pretty seriously… That's why it took three hours of careful deliberation before finalising our electrical and lighting plan! Thankfully our electrician and lighting expert were incredibly patient and helpful!
Here are my top 10 electrical and lighting things to consider when building and I hope they help you with your build.
Related article: What height to hang pendant lights?
Related article: Everything you need to know about lighting your bathroom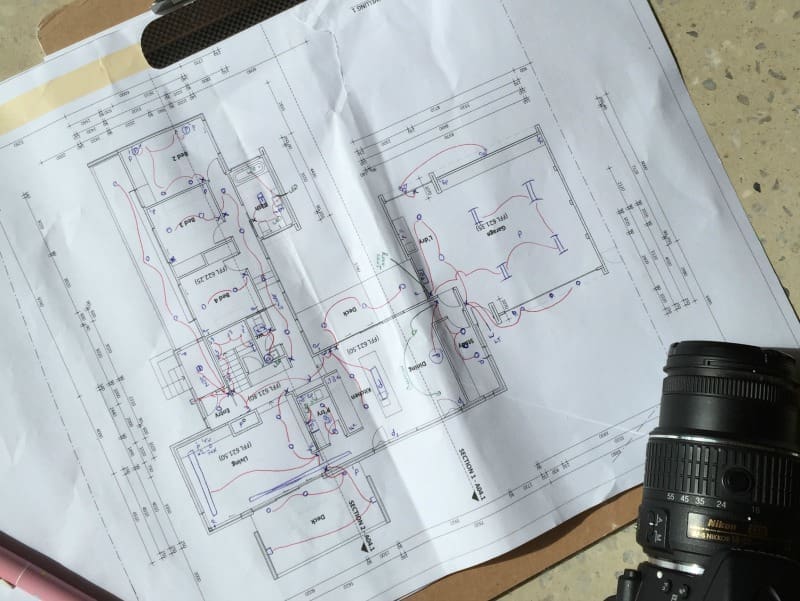 1. Do not over-light your interiors
We've also published 'How to design a lighting plan for your home' and in that post, lighting expert James talks about understanding the function of each room. Only then should you decide how much and what type of light to fill it with. As we went room by room through our house, James would constantly ask me 'What will you do in this room?' and 'How will you configure your furniture?' before suggesting any lighting options. Start with function and adapt your lighting depending on the needs in the space to avoid over lighting your home — and put a dimmer on every interior light!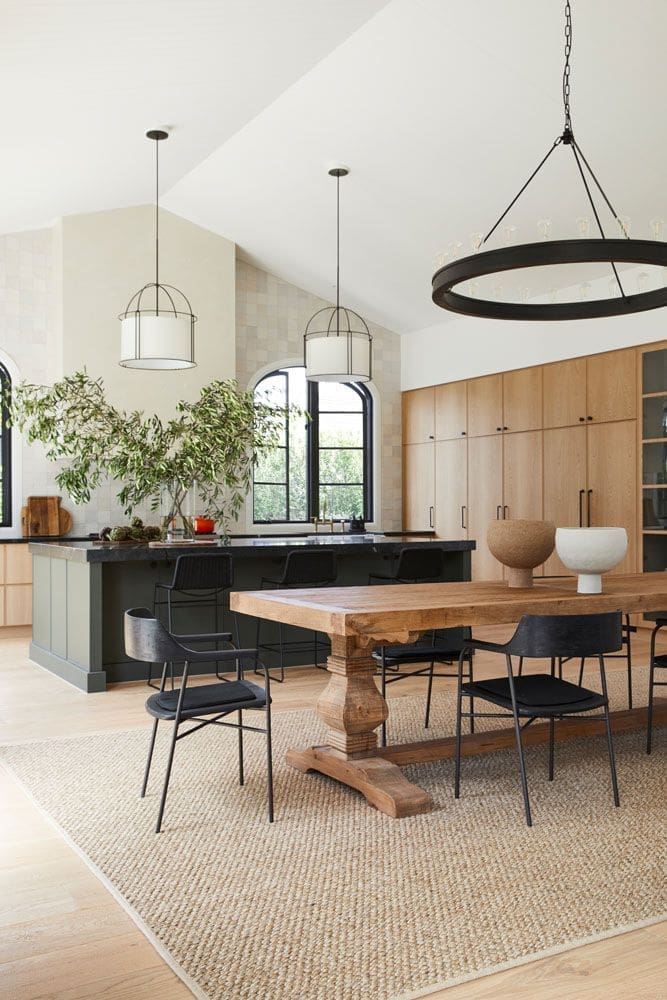 2. Consider mixing lighting solutions
James is a big believer in using as little ceiling light as possible so he suggested all sorts of other lighting solutions — wall washes, low hallway wall lights, floor lamps, pendants, step lights — and when we did talk about ceiling lights he suggested some new products, like 'extrusion' lighting which is a more sleek and commercial looking product. If you won't have an expert to help you plan your lighting, I suggest taking the time to research all the lighting options out there before meeting with your electrician so you can develop a plan that works and will add interest to your home.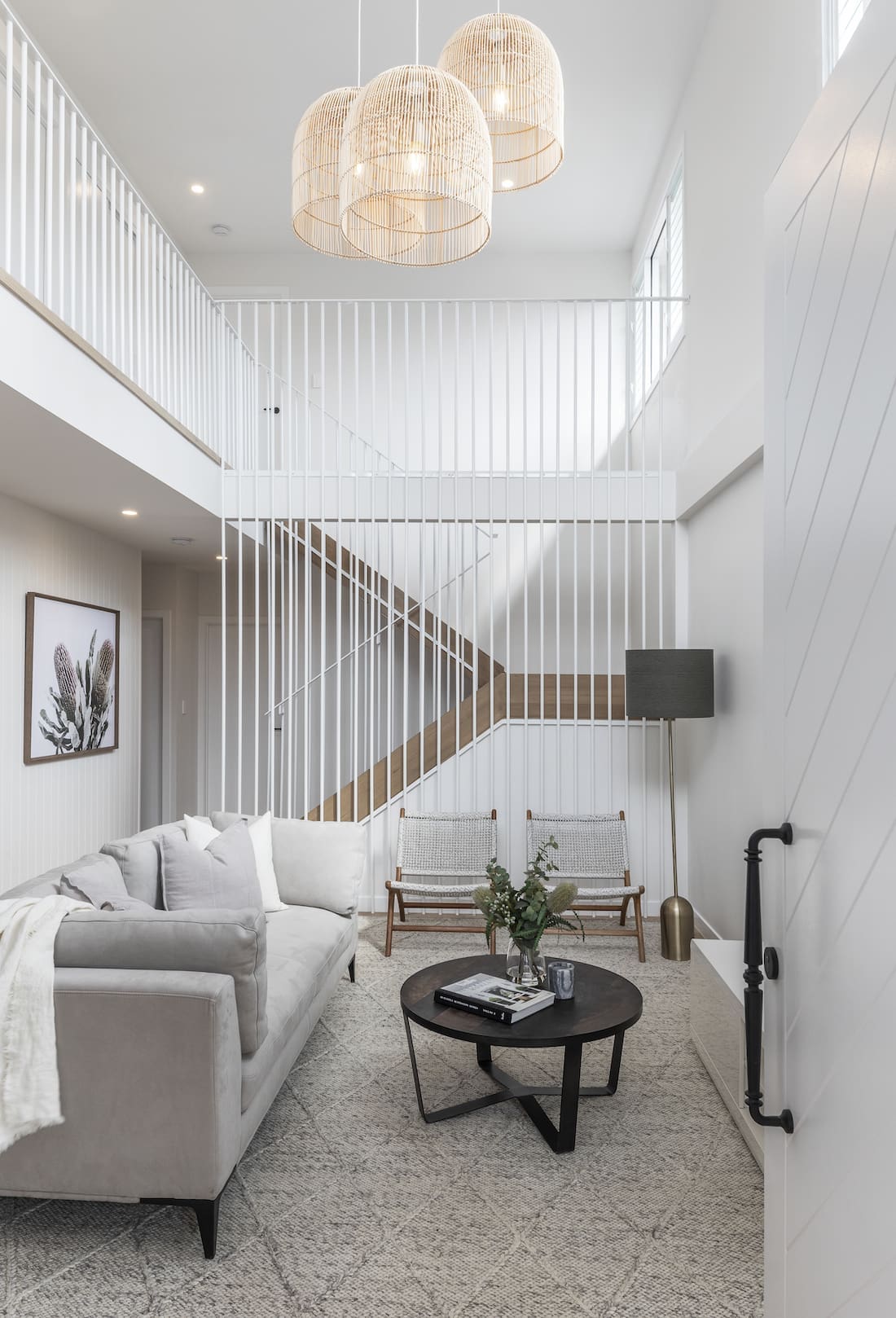 3. Be careful not to date your house
A common design idea we see on The Block has to be strip lighting, but you don't want to go overboard. I asked whether or not strip lighting along the kick of the kitchen or under the island bench was a good idea. The response? A really strained look from James. It was pretty clear the answer was no — haha! He said we could do whatever we wanted — it's our house after all. Although, he wouldn't recommend putting lighting in areas where it serves no real purpose.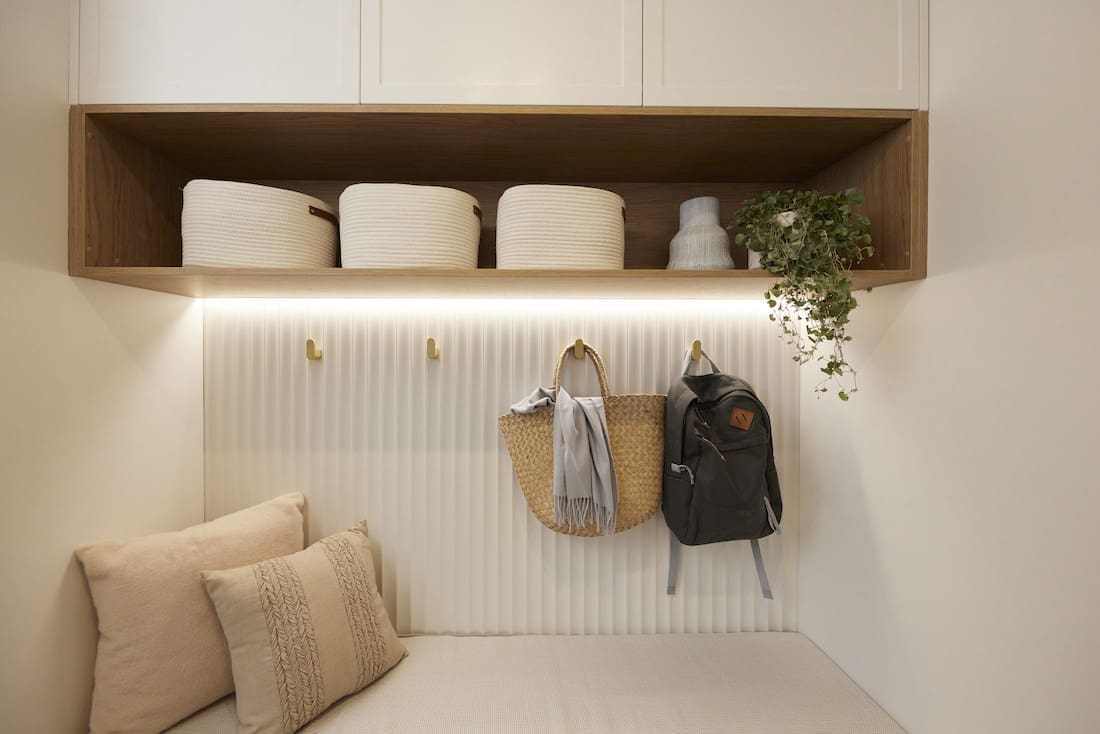 4. Automate lighting
Our lighting expert also suggested adding some automatic lights — having a sensor when you open the butler's pantry and in the garage — so you don't need to fumble in the dark. Small thoughtful details like this can make living in your home more comfortable.
5. Power point placement matters
We often see The Block judges giving the contestants flak for positioning power points in sight but truth is, sometimes they need to be. For example, in the dining area I asked for a power point behind the sideboard (out of sight and perfect for a table lamp). Luckily, our electrician was thinking practically — 'What if you want to work on a laptop or charge a phone?,' he asked.
So we ended up adding some additional power points that were close to the dining table and wouldn't be a trip hazard. In the bathroom we could put the power points inside the face cabinets but that would mean that if I want to straighten my hair, I would need the cabinet door to be open and I wouldn't be able to use the mirror. My advice is to place the power points where it's most practical and to make them discreet by choosing nice covers which takes me to the next tip…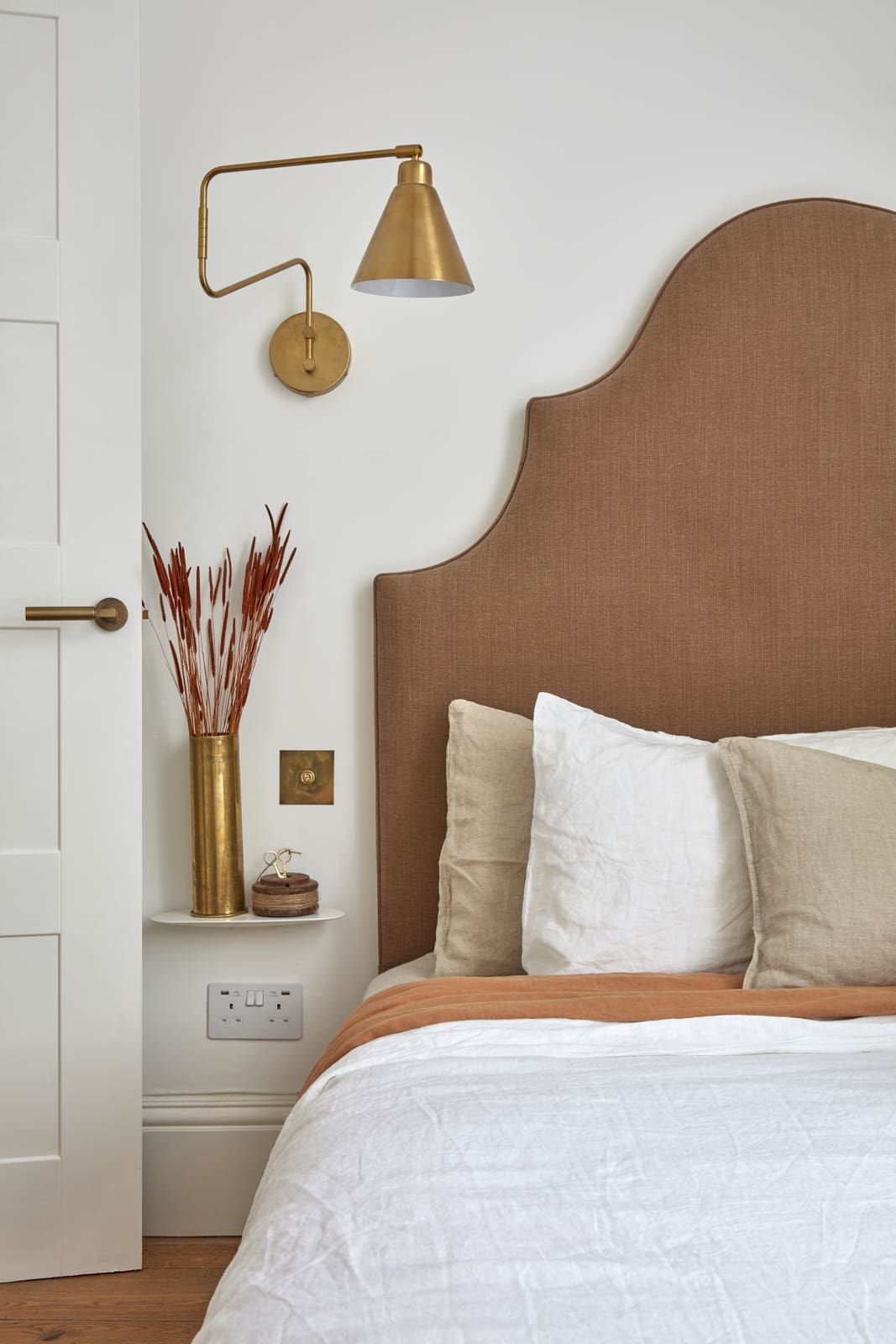 6. Consider the switches
Lighting switches have come a long way and there are some truly stylish options on the market now. Our electrician said his new favourite is the Saturn Zen range. Available in matt black and white, you can even replace the buttons with personalised images like a laundry, garage etc so you won't be flicking every switch on until you find the right one!
Recently, switches with bluetooth capability have hit the market. This makes it possible to automate all of your lighting from your phone without the need for a centralised electronic unit, such as a C-Bus control and management system.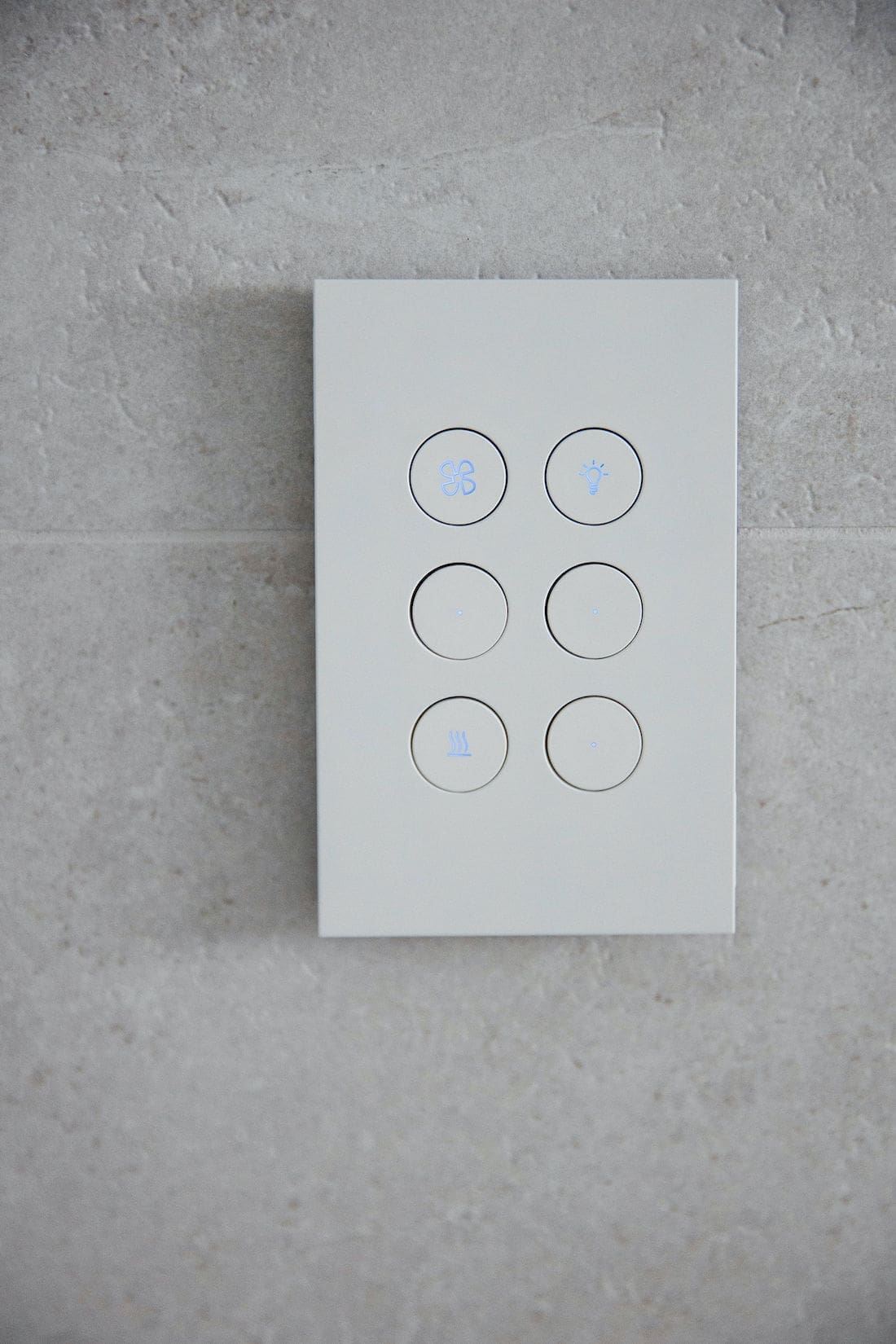 7. In-wall vacuum systems need to be planned early
Hugo is my beautiful fur baby but he sheds a lot of hair (understatement of the century!) so we need a powerful vacuum cleaner. Getting a Dyson changed my life but I hear those in-wall systems are even more. powerful. These systems need to be put in before the walls are plastered so if you're thinking about one, plan early. Our electrician helped us decide where to put the outlets, measuring the distance from each outlet to ensure the vacuum hose would reach every room, in and around the furniture that would be placed there.
Alternatively, a stick vacuum may be more your style. It's still a good idea to plan for this by ensuring you have a dedicated spot to store/charge it, such as a cabinet in your laundry or walk-in pantry. Make sure you have a powerpoint (or two) installed in this cupboard so you can keep all of devices charged.
8. Decide where to place control panels
Another of the electrical and lighting things to consider when building is where to position control panels — heating and cooling, lighting, home security etc. It's a good idea to decide early what kind of technology you intend to use in your home so you know exactly what control panels you will have, and can decide on the most practical and least obtrusive place to position them — last thing you want is a panel right next gorgeous artwork!
9. Make provisions if you're unsure or budget restricts
Building is so darn expensive and unfortunately by the time it comes to lighting and electrical, the budget can be blown and those ideas of an integrated sound system, theatre room or statement pendant light might be in the air. My advice is to make provision for these things by running the cabling you need to those areas — that way you can add them when the timing is right.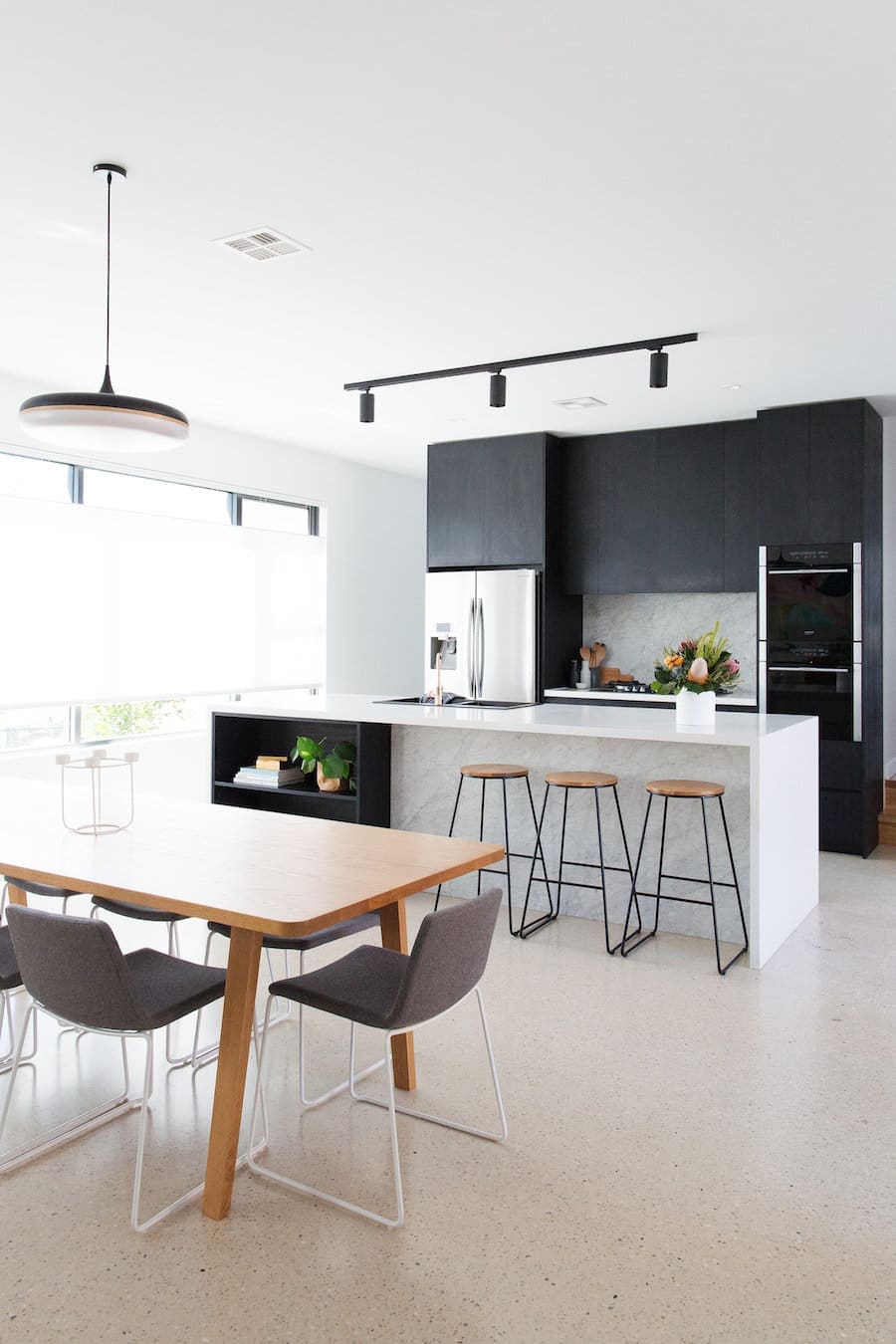 10. Walk through your decisions if you can
It may have taken a few hours but I'm so glad we decided on our electrical and lighting once the house was framed. It meant we could walk through the house room by room and see exactly where light switches, power points and lights would be positioned and spot any potential issues.
For example, there is a beam running straight down the centre of the ceiling at our entry so if we would have locked in downlights at the planning stage, we would have had to position them off centre, making them too close to the wall which would have created shadows. To avoid this issue, we decided to go with low wall lights instead. Walking through your decisions can help you spot and overcome issues early and see new opportunities that you just can't visualise from a plan.
Do you have other top electrical and lighting things to consider when building? Have you had some lighting fails? Did you try anything new and love the result? Let us know in the comments, we'd love to hear all about your electrical and lighting things to consider when building!