Ever look at a home and wish you could live there yourself or buy everything in it? Yeah, us too! And in today's real home tour, you can do just that. We take a look through the Barefoot Bay Villa which is a Byron Bay Airbnb you can actually rent!
Once you've seen this home, we bet you'll be booking your trip to Byron. But you'll have to get in line, we call dibs on staying here first!
Related article: Dreamy beach vibes and boho styling at Avalon Abode
Related article: Top 8 list where to buy stylish bedheads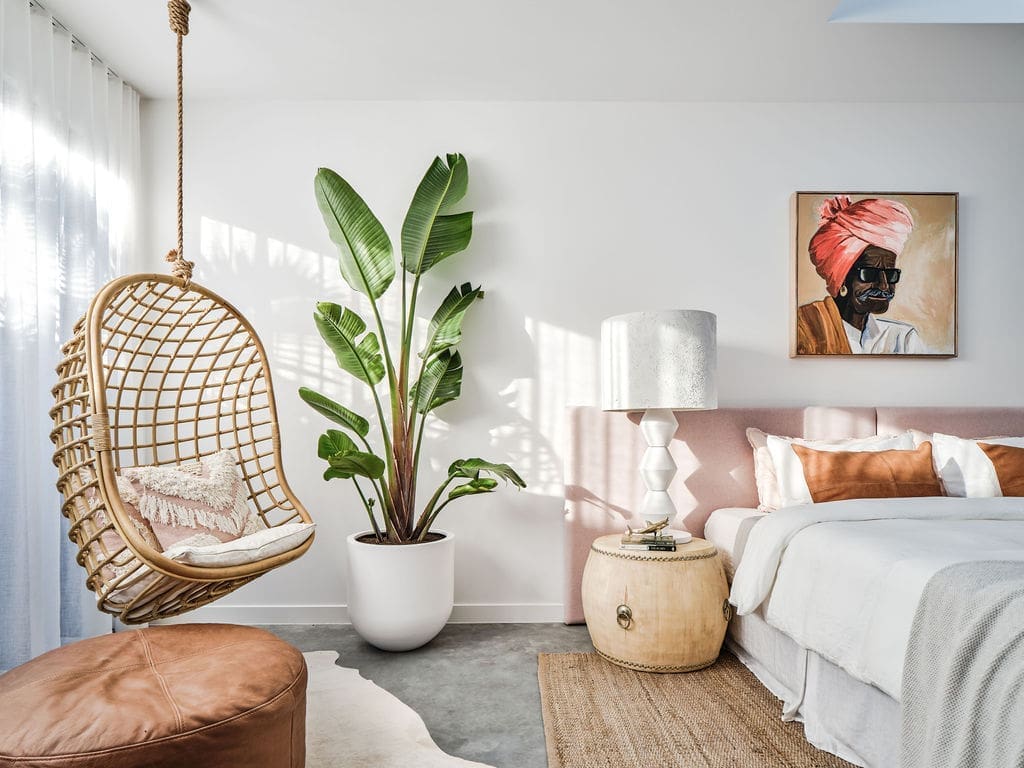 The concept of 'shop the look' is the brainchild of innovative design and renovation team, The Designory. The idea behind being able to shop everything you see is something unique and ingenious. From the rugs to the windows, everything in this stunning home is available to purchase from their website.
Melissa Bonney, Director of The Designory, is incredibly proud of what they have created as part of their latest project for boutique holiday accommodation business, Barefoot Escapes.
"We filled this home with carefully curated selections from businesses we really believe in.
"We wanted to create a truly special holiday home, one that was full of all the design elements we love, all the luxuries of a high end hotel and all of the soul of a home," Melissa explains.
Clearly professionals who know a thing or two about building, the team took just 6 months to build this piece of paradise.
"We knew what we wanted to achieve on the block of land so while the plans were with council, we worked on all of the interior and building details. Also things like the material selections, so that we were ready to hit the ground running once the plans were approved."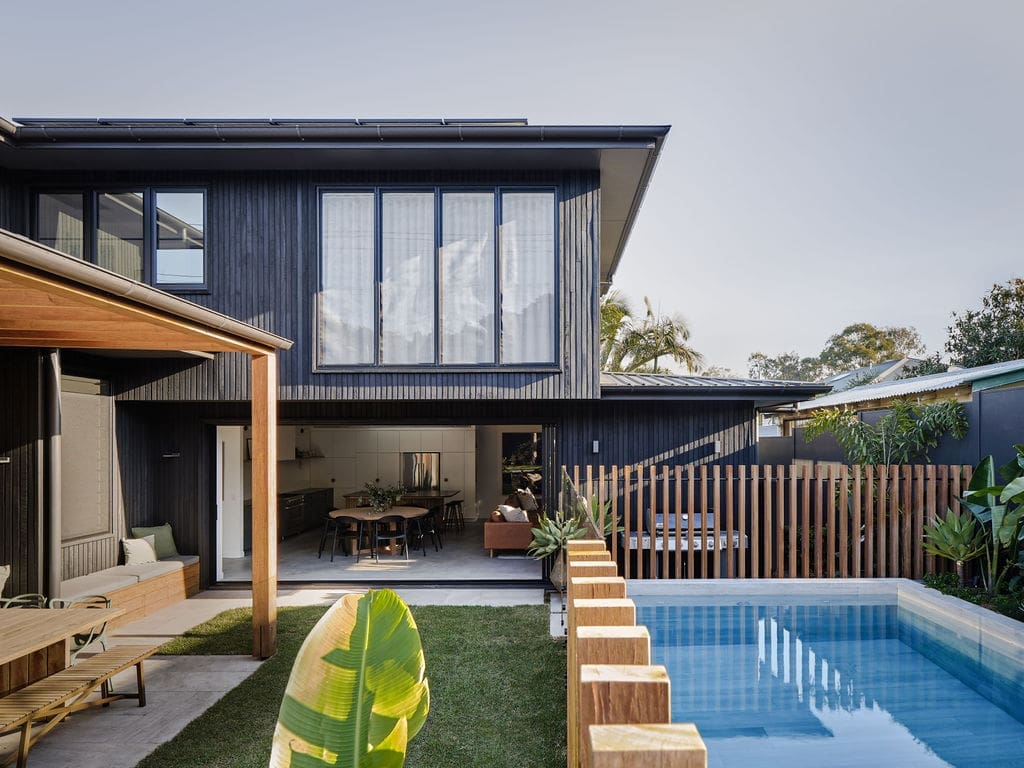 For a home with so many incredible design features, we wanted the inside word and best advice for building or renovating.
"As with any build, there are always unexpected hiccups and lessons learnt along the way — it's the nature of the beast," Melissa says with a knowing smile.
"The biggest lesson or reminder on this project was to go with our gut — it always seemed to deliver the best results.
"There were a quite few decisions made at the last minute based on gut instinct. Things like, some finishes were changed, lighting placements and even the way the rooms were laid out."
Shop the Byron look here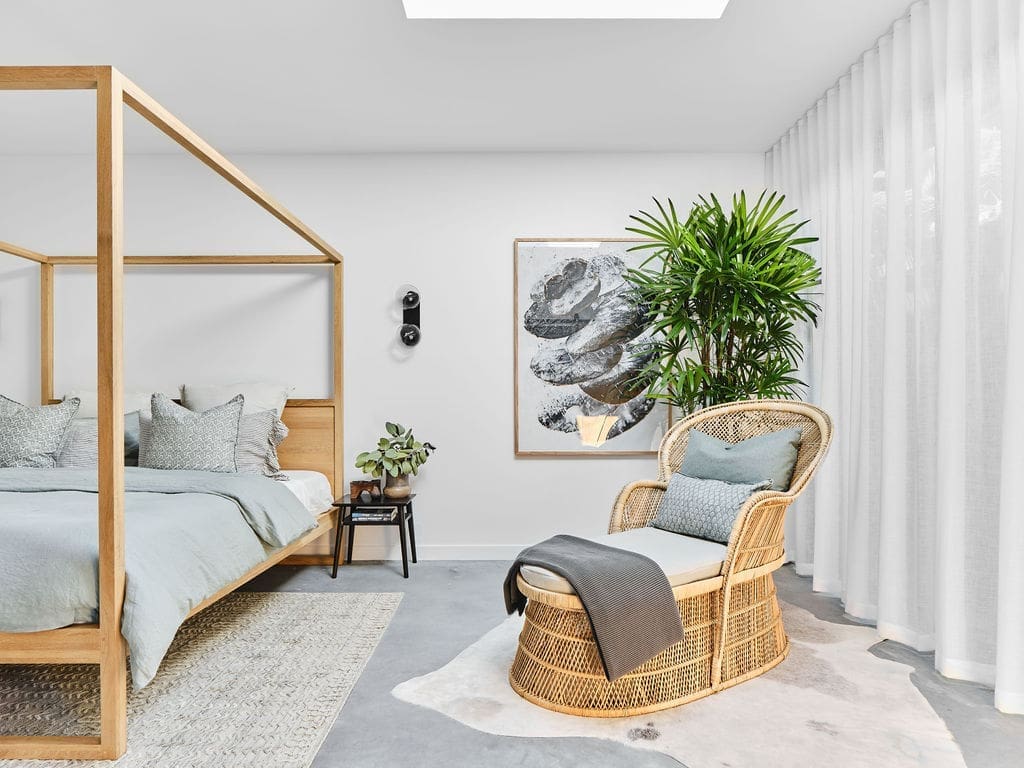 This 5 bedroom, 5 bathroom retreat is the perfect holiday getaway for a large family, or a group of friends. The idea behind the build was to give everyone their own space, but have reconnecting areas to bring everyone back together.
"We specifically designed this home to have a number of living zones. It also has an open plan kitchen, dining and living area which open to a beautiful alfresco space with an amazing pool and covered outdoor dining and lounging areas."
Noticing a gap in the market is what sparked the idea for 'shop the look' for this Byron Bay Airbnb.
"We've all visited amazing spaces, stayed in incredible homes and come across products and items we wanted, but could never find out about. We simply wanted to fill this gap.
"It's a win-win for us as designers, as well as for our guests and audience. The tradition of keeping all materials and selections a secret is something which is prevalent in the design industry.
"And while it is often necessary on client projects (after all they are paying us to create something bespoke and unique for them), on our own projects we have the opportunity to do things a little differently," says Melissa.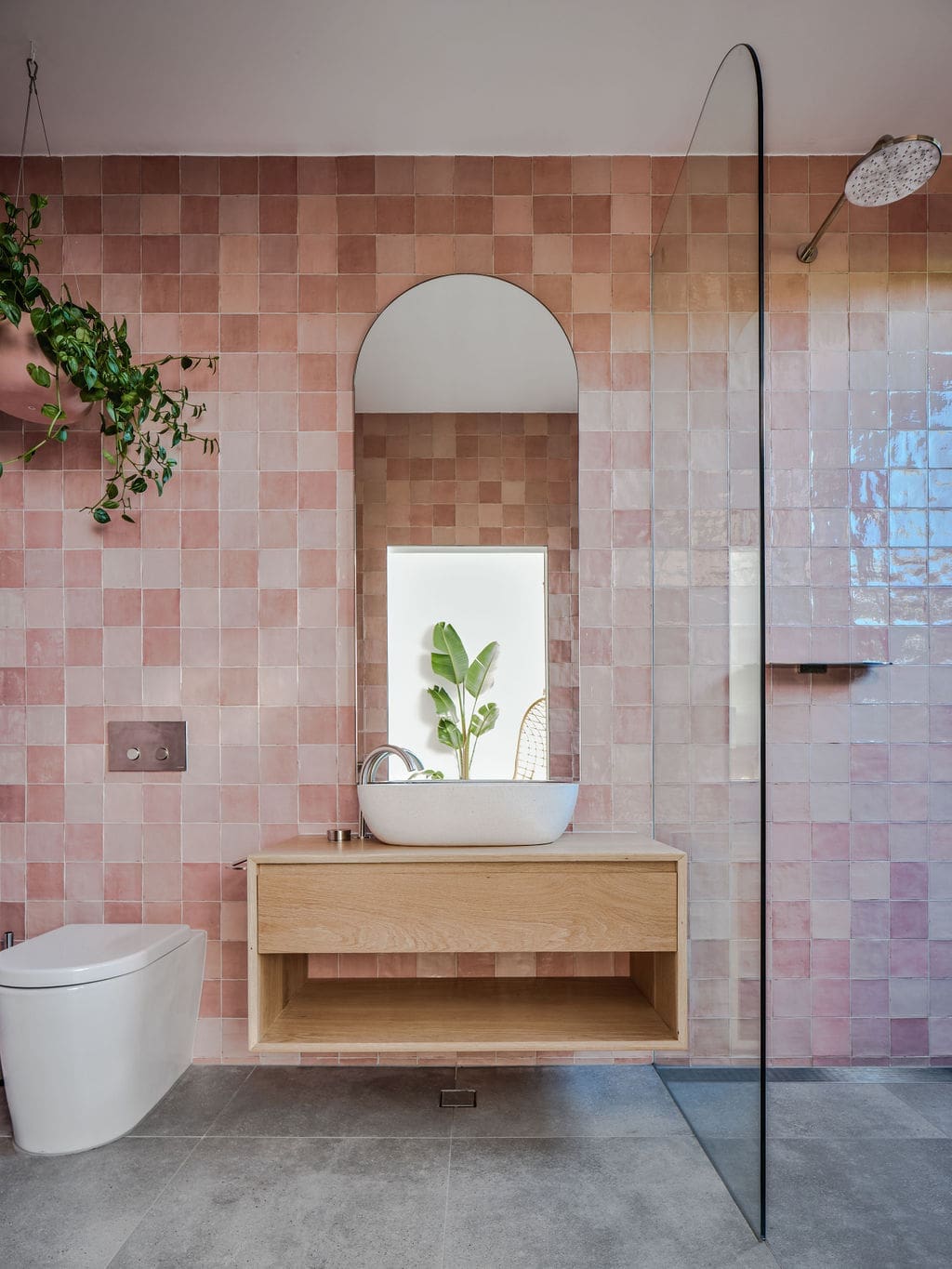 We were keen to find out Melissa's top styling tips for creating a luxe look at home.
"Delivering a luxe vibe is really all about layering, textures, and repeated materials. Layering starts from the ground up. Mix up textured rugs, tactile fabrics for furniture and cushions or throws. Think textured paints and wallpapers or carefully selected colours on walls, and collections of decor styled purposefully.
"Pick a theme or colour scheme and ensure it runs seamlessly through the home by repeating elements or materials," Melissa explains.
"For example, choose an oak front door, then utilise oak in furniture pieces or vanities. Then when decorating, maybe utilise styling elements such as decor or pots in oak or similar tones."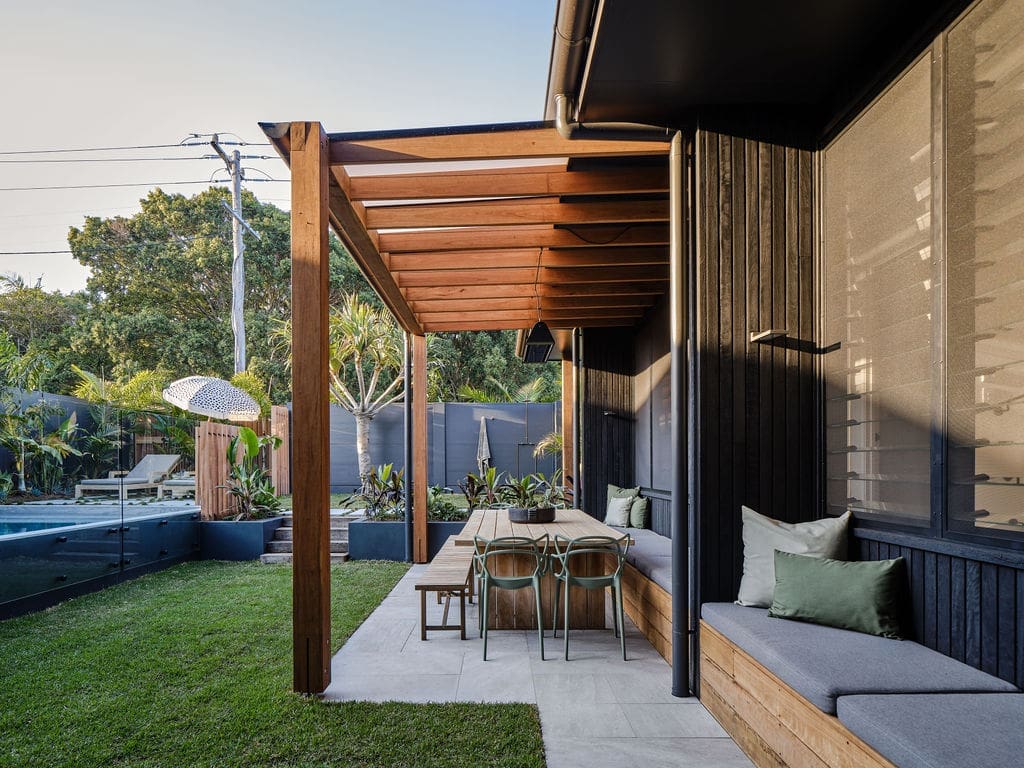 With so many lust-worthy design features, this home is truly holiday (and Instagram!) heaven.
"There are definitely a lot of special spaces in this house.
"The hanging chair in the pink room is perfect for a morning cup of tea in the sun. The stunning oversized leather couch in the lounge is very hard to move from any time of the day!" Melissa laughs.
"But without a doubt, my favourite place to be is on the bench seat in the outdoor area. It's central to the outdoor zone and perfectly connected to the indoors.
"You can see almost every part of the home from this spot. Plus it's drenched in sun all day long, so it's the perfect place for a good book, a sneaky nap or a glass of wine."
Ok, so when can we move in?! Thank you so much to Melissa and the team for showing us around this absolute stunner of a home. To find out more about staying at The Barefoot Bay Villa, visit the Barefoot Escapes website, check out their Instagram or why not do a bit of shopping at The Designory's website!?
But for now, let's keep on scrolling and swooning together and check out some more pics!
Photography by Andy MacPherson and Cat Gerke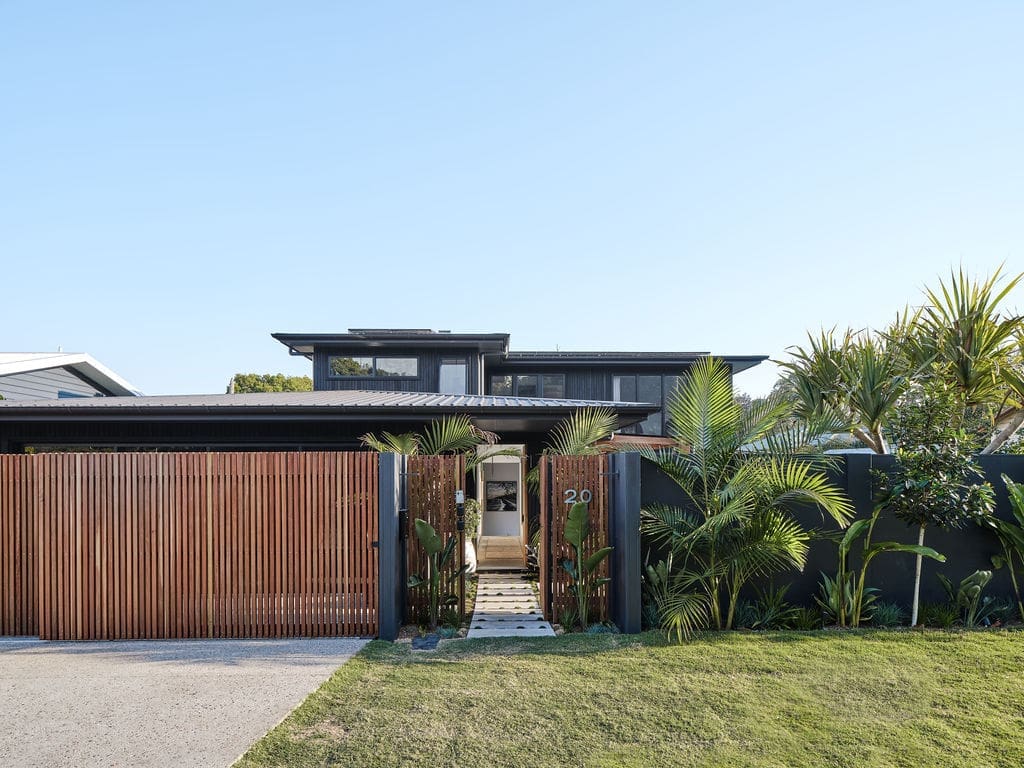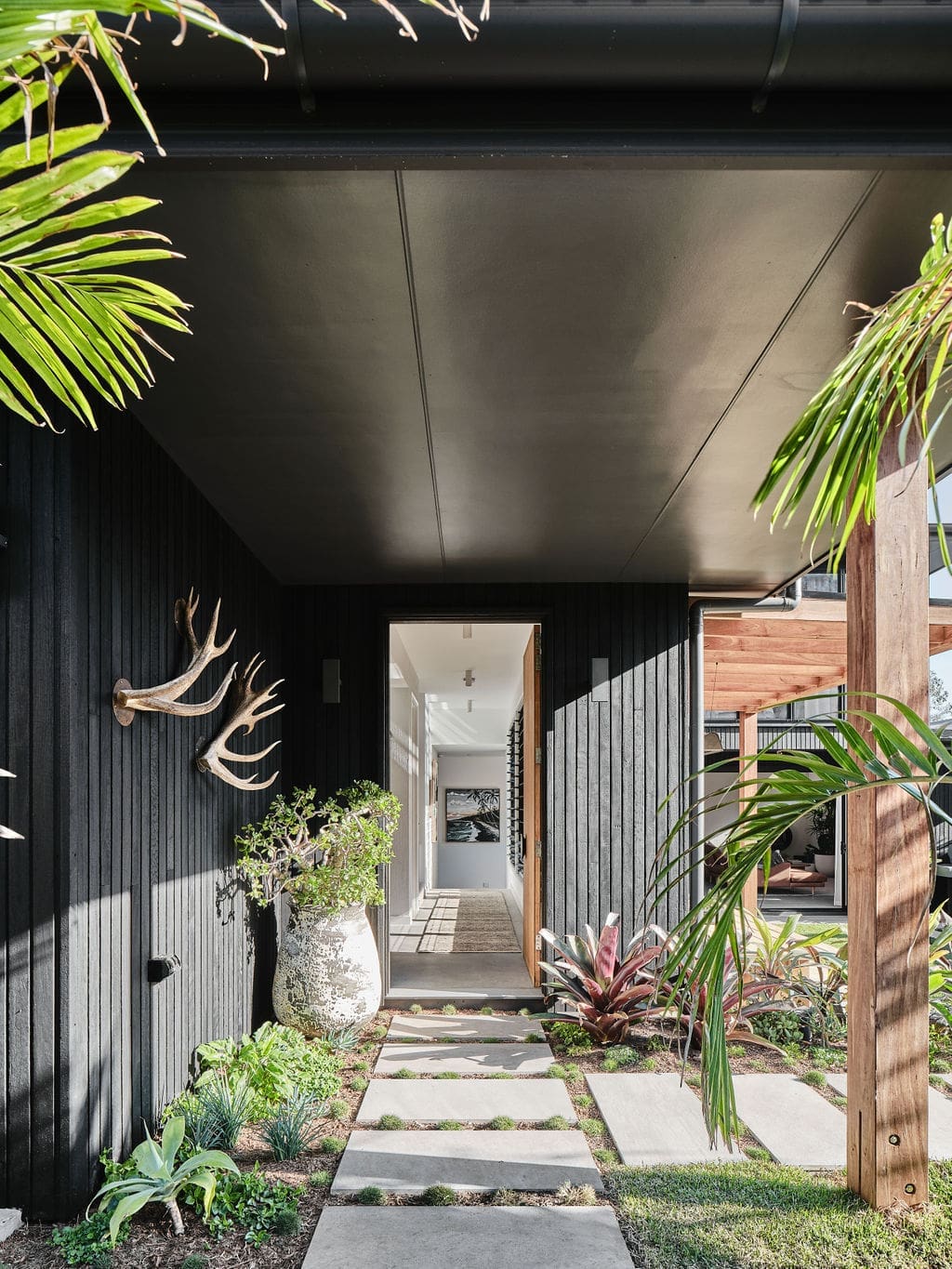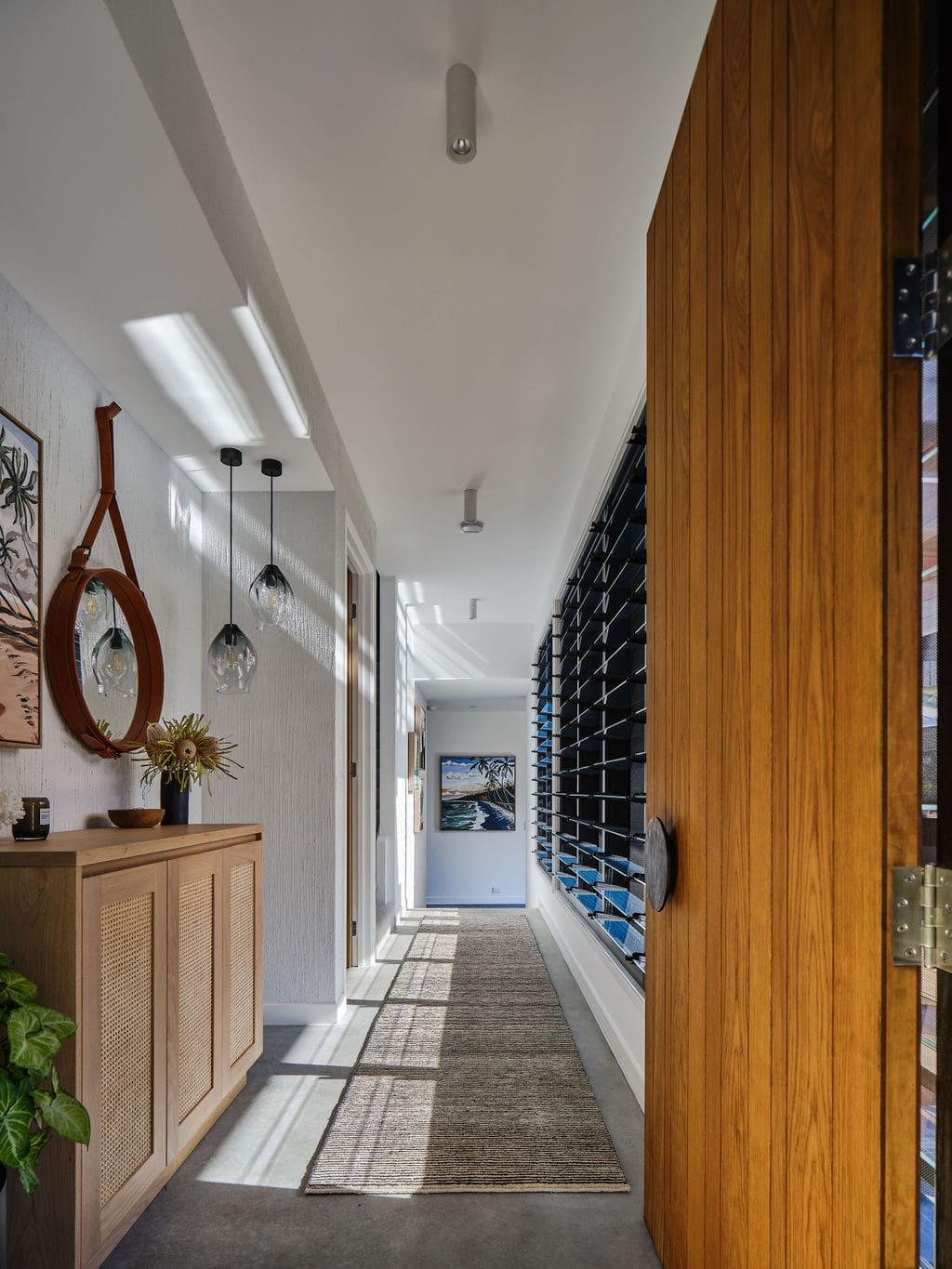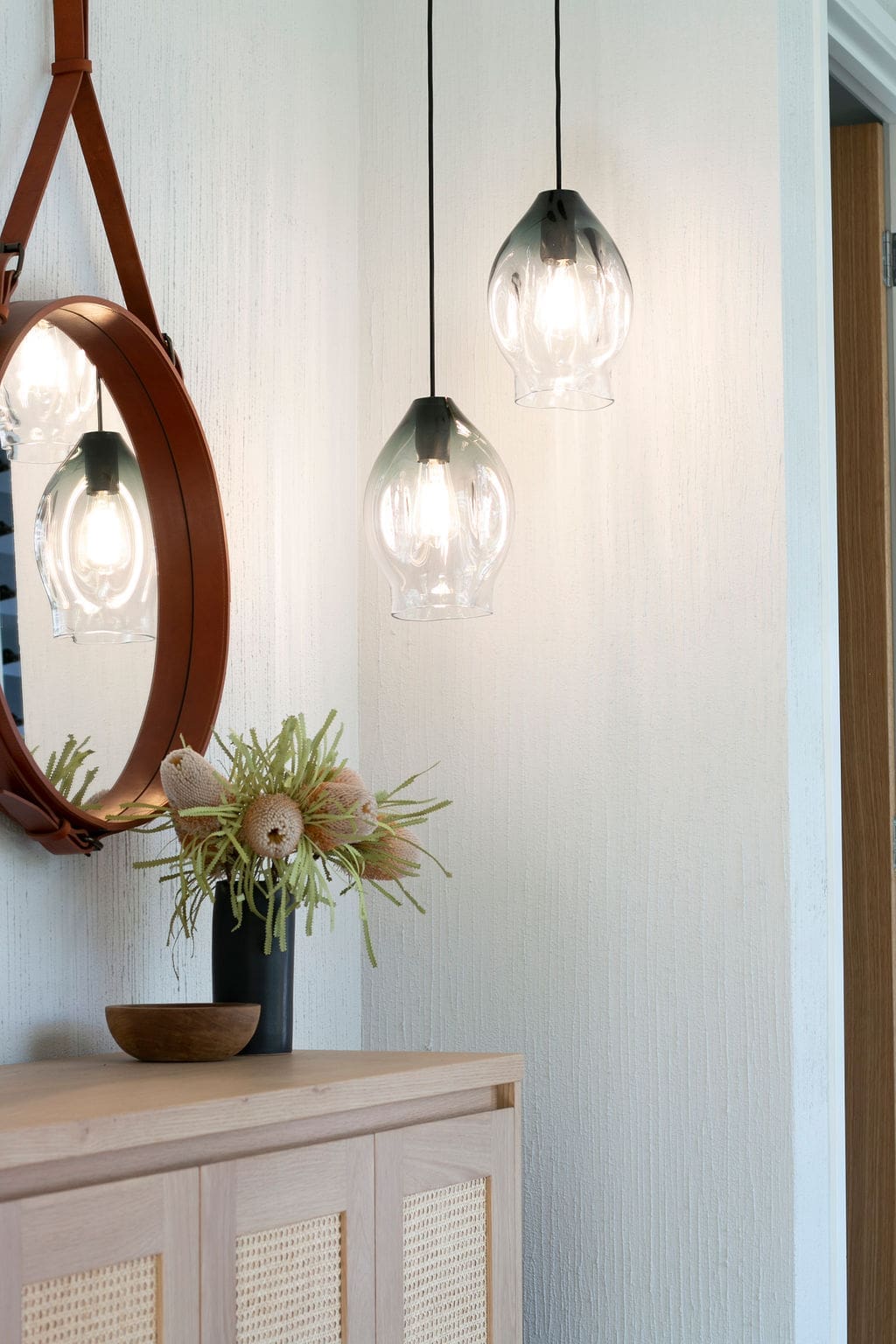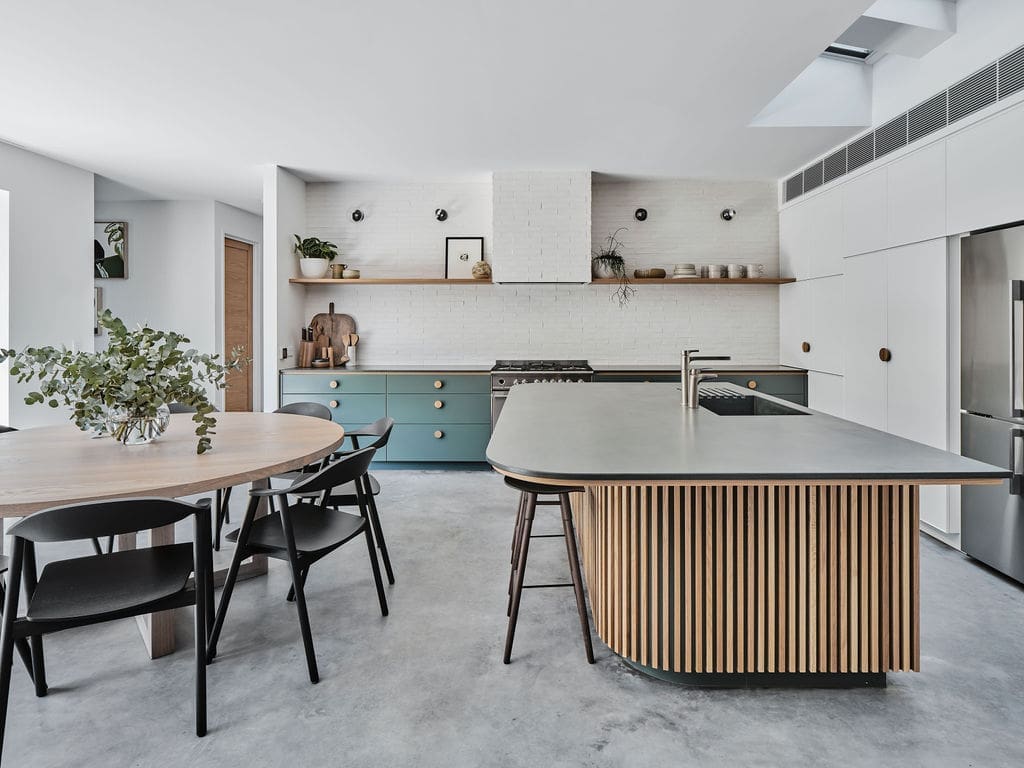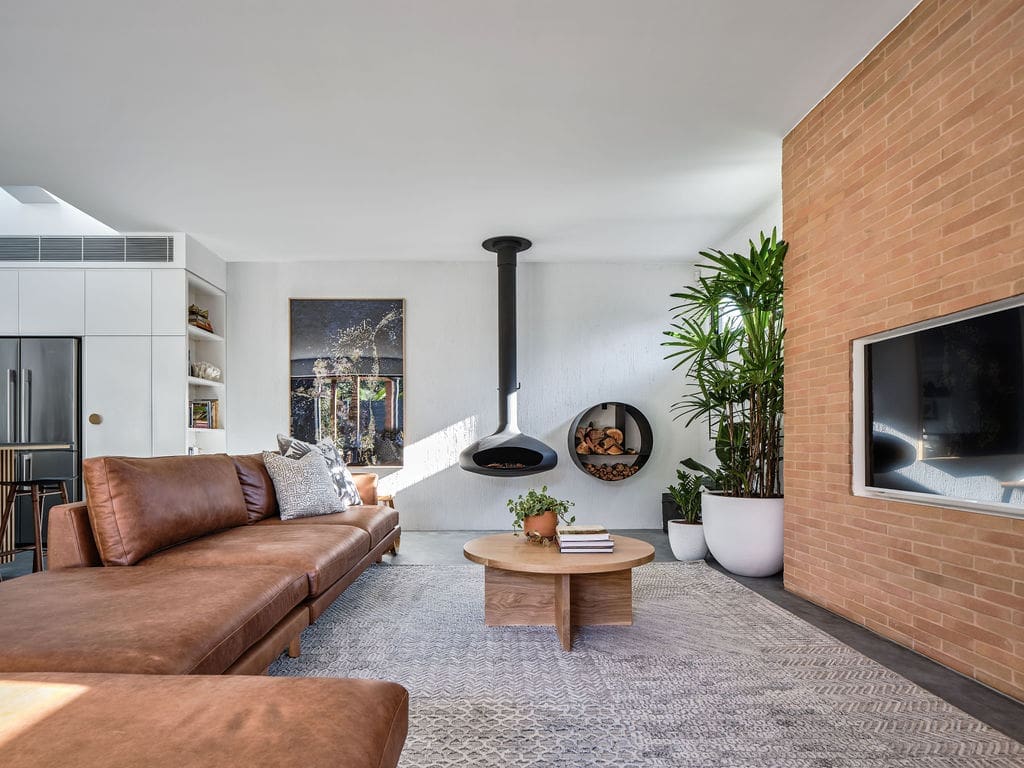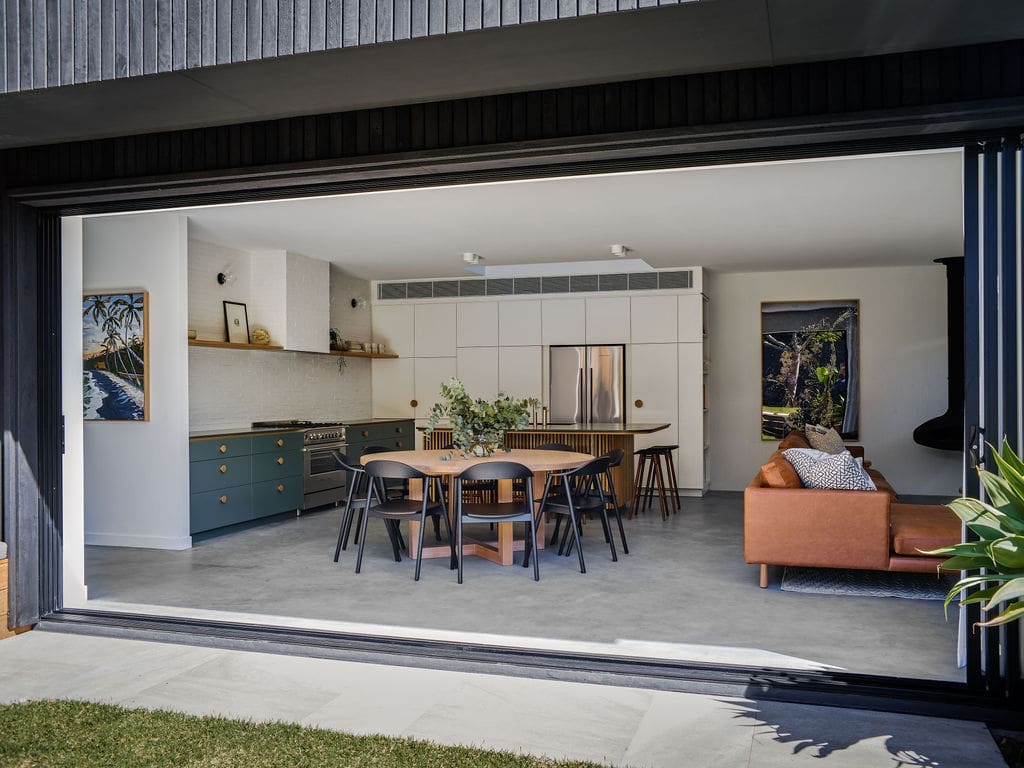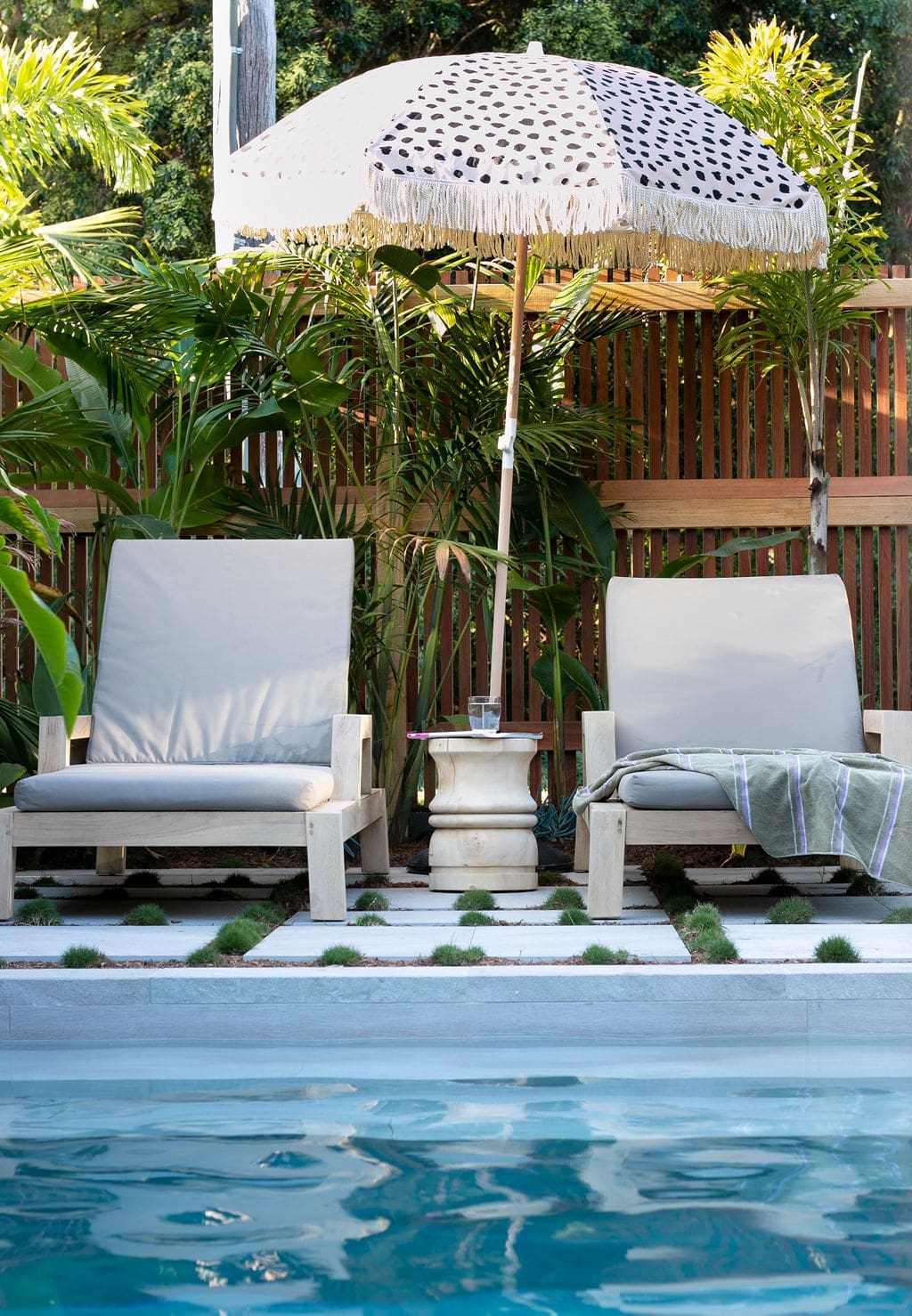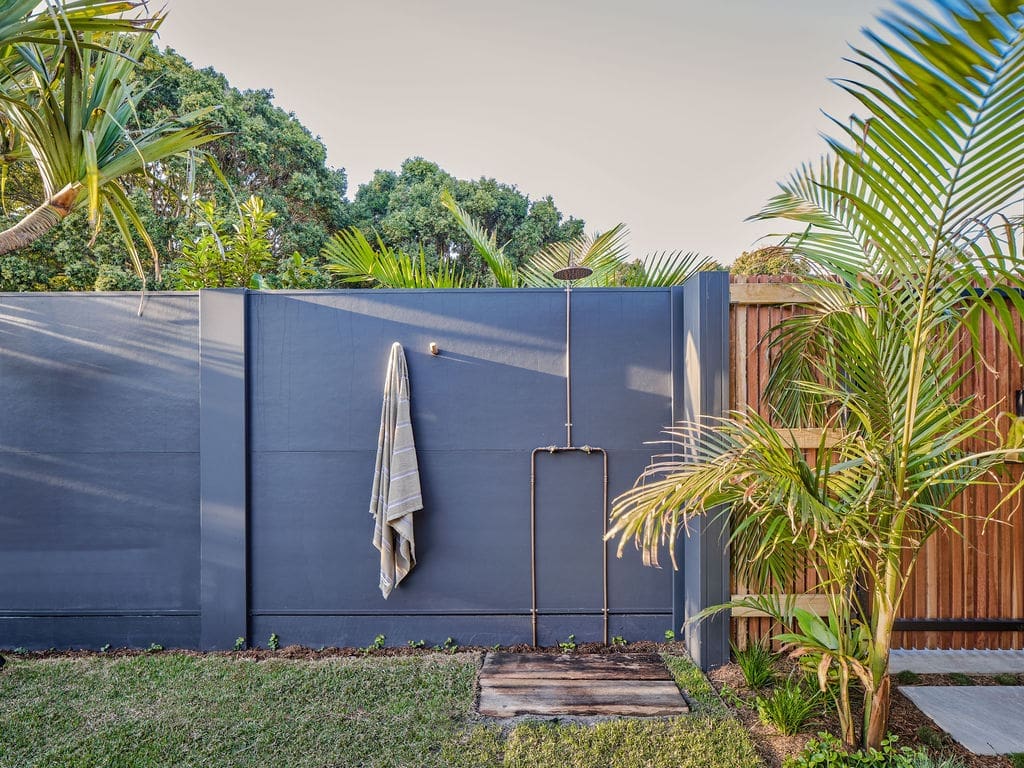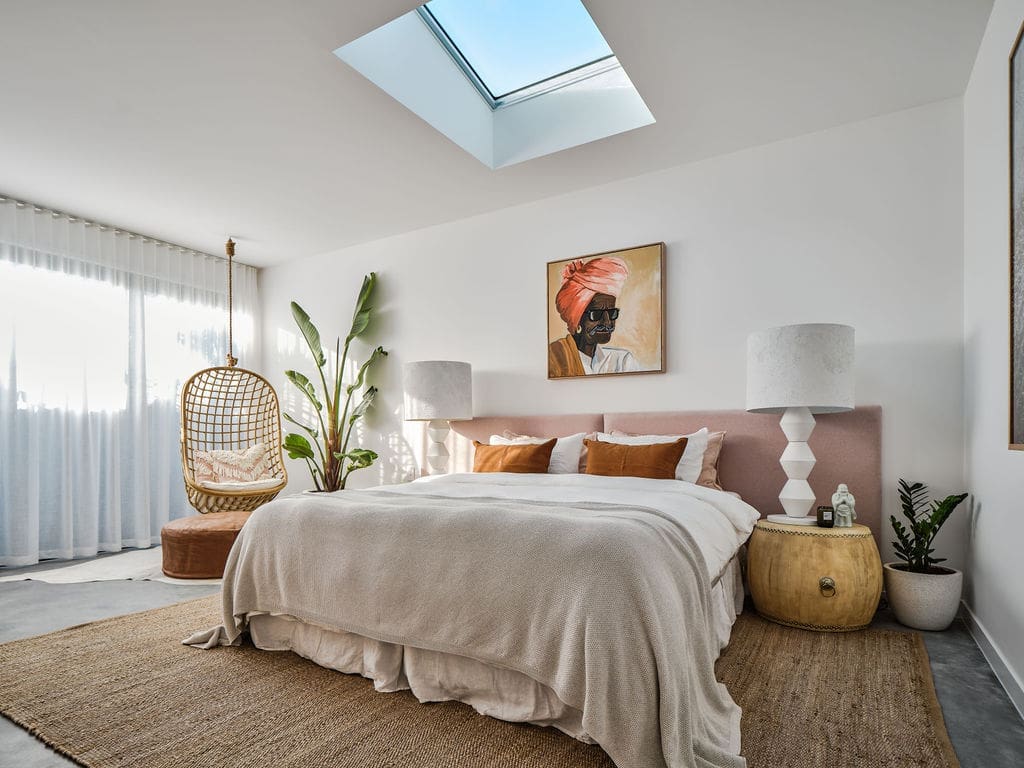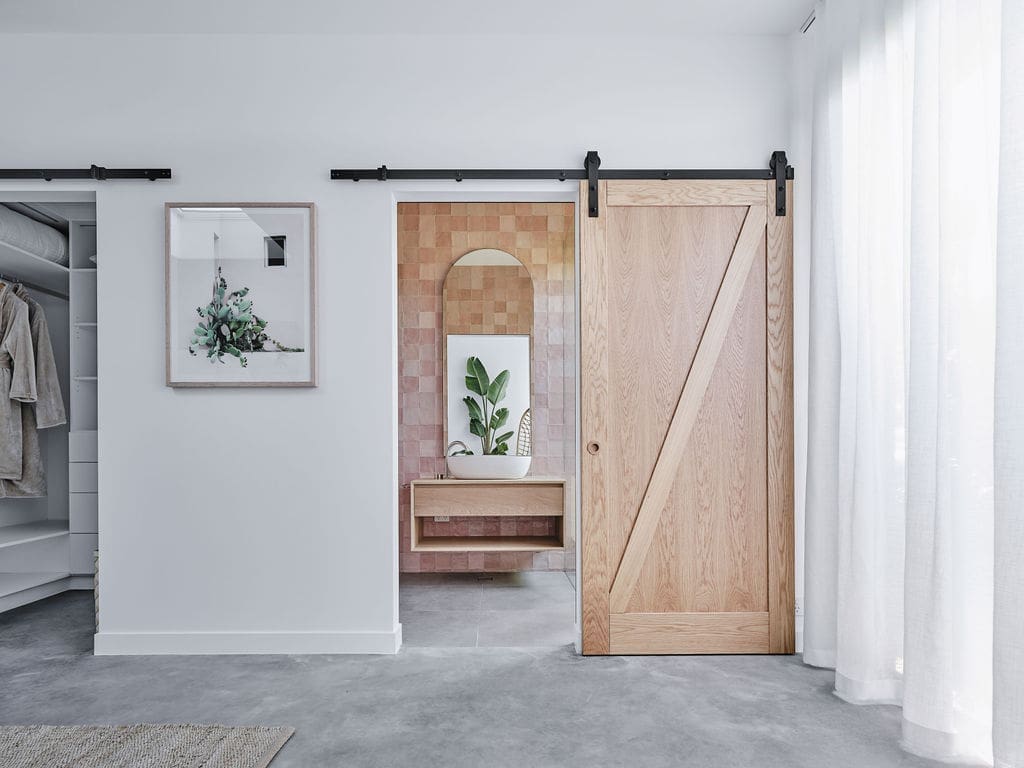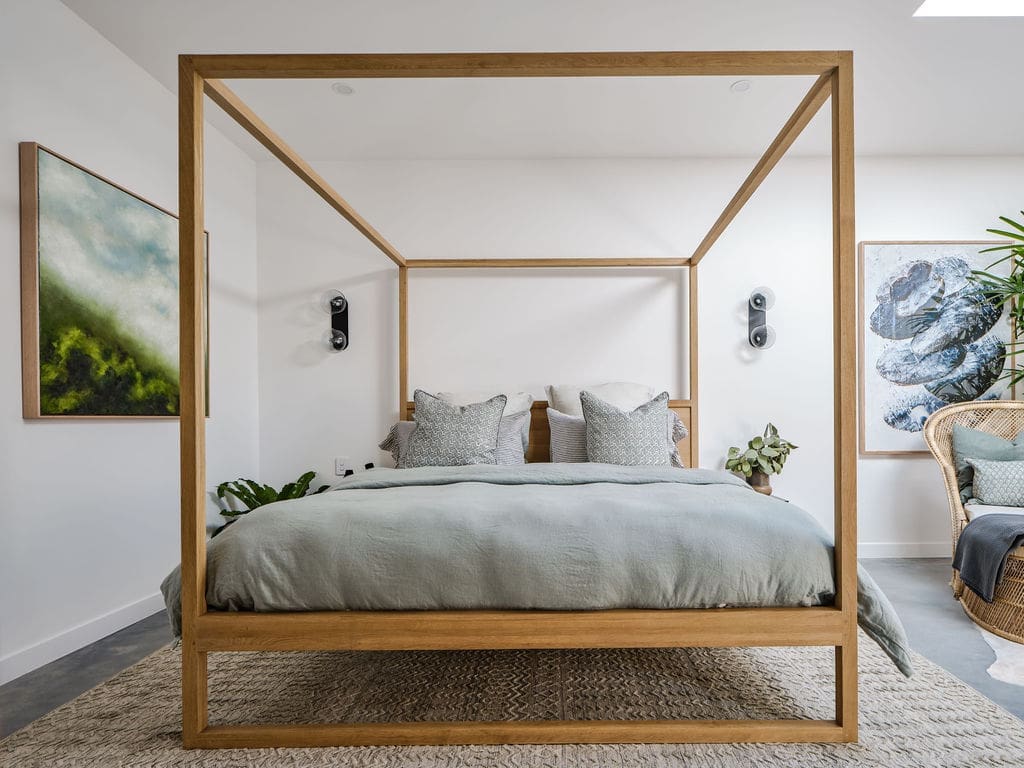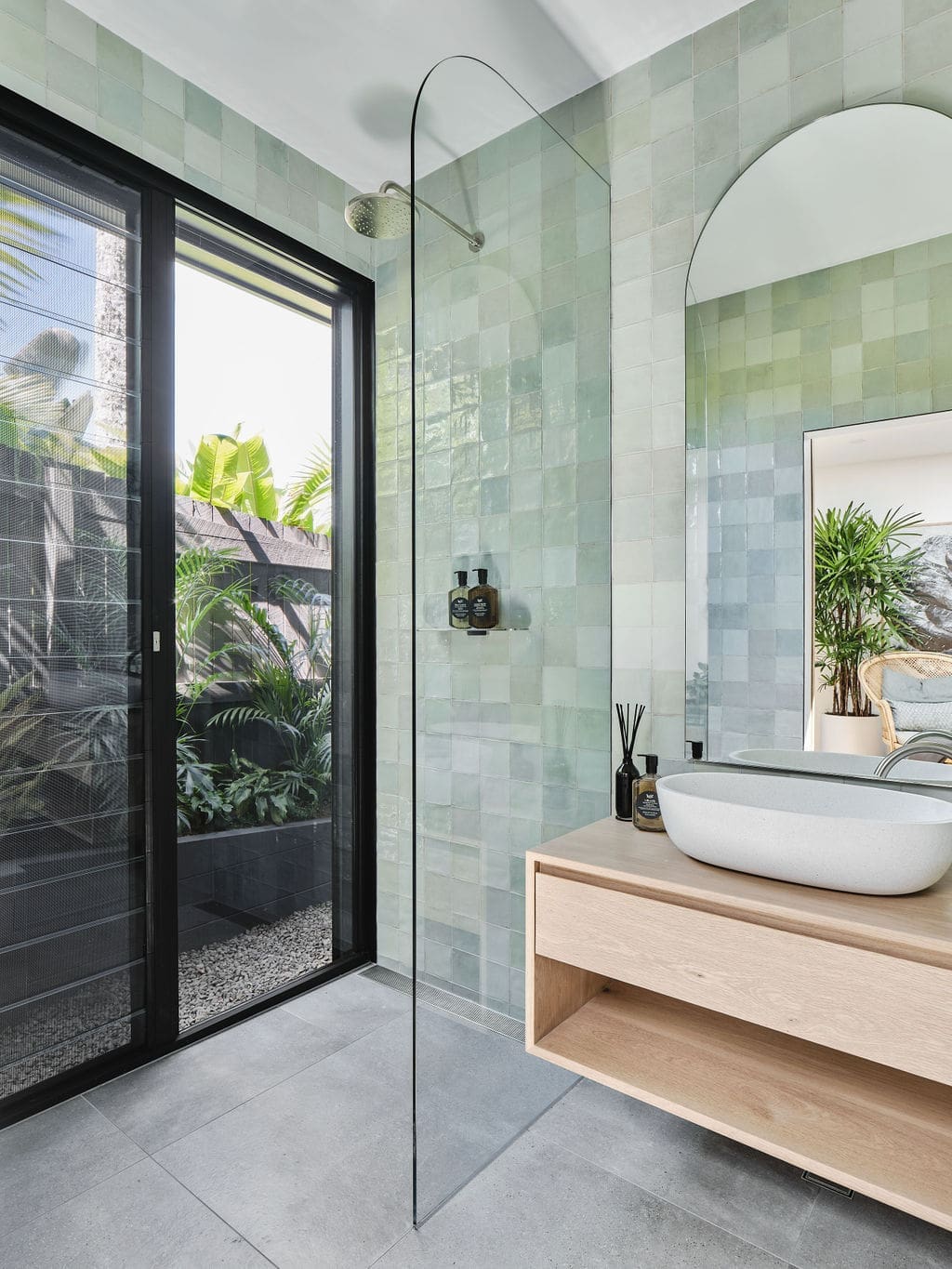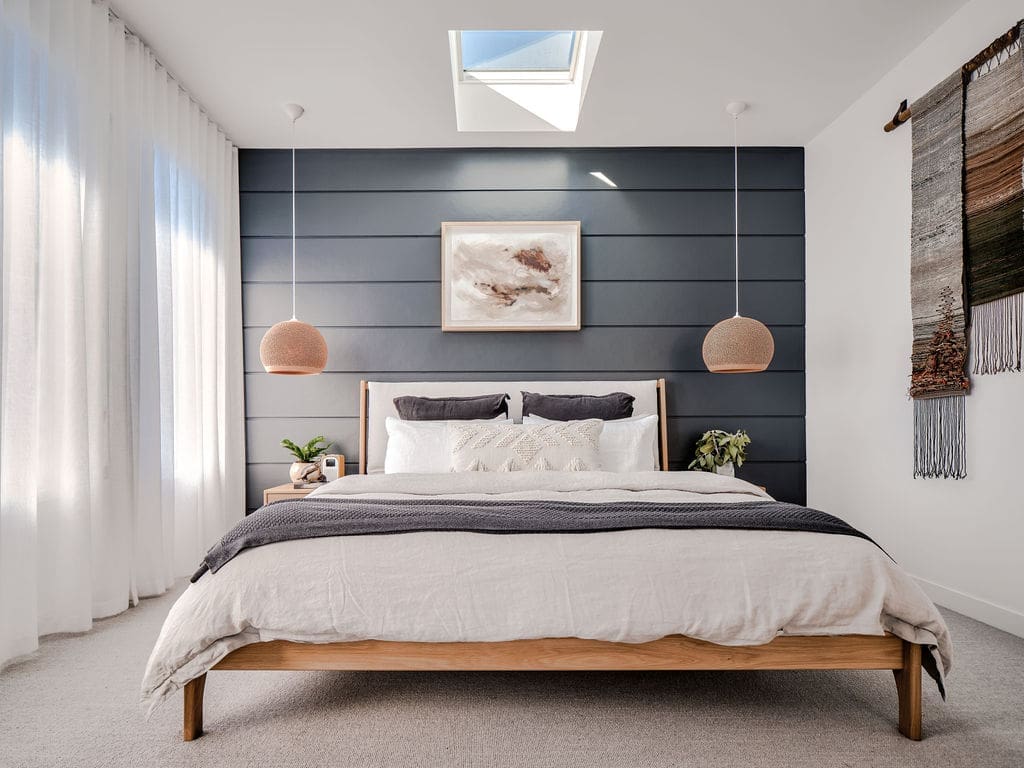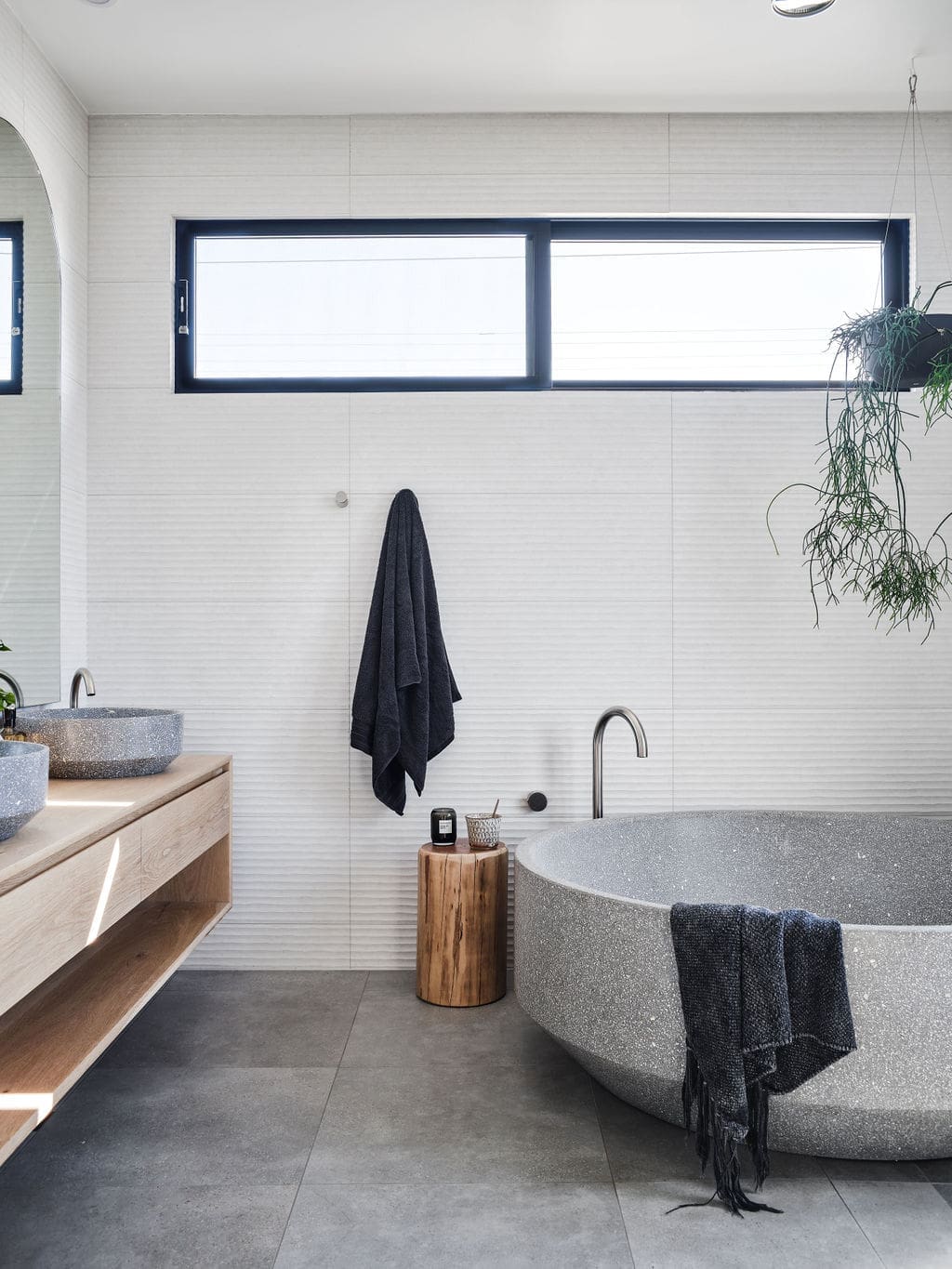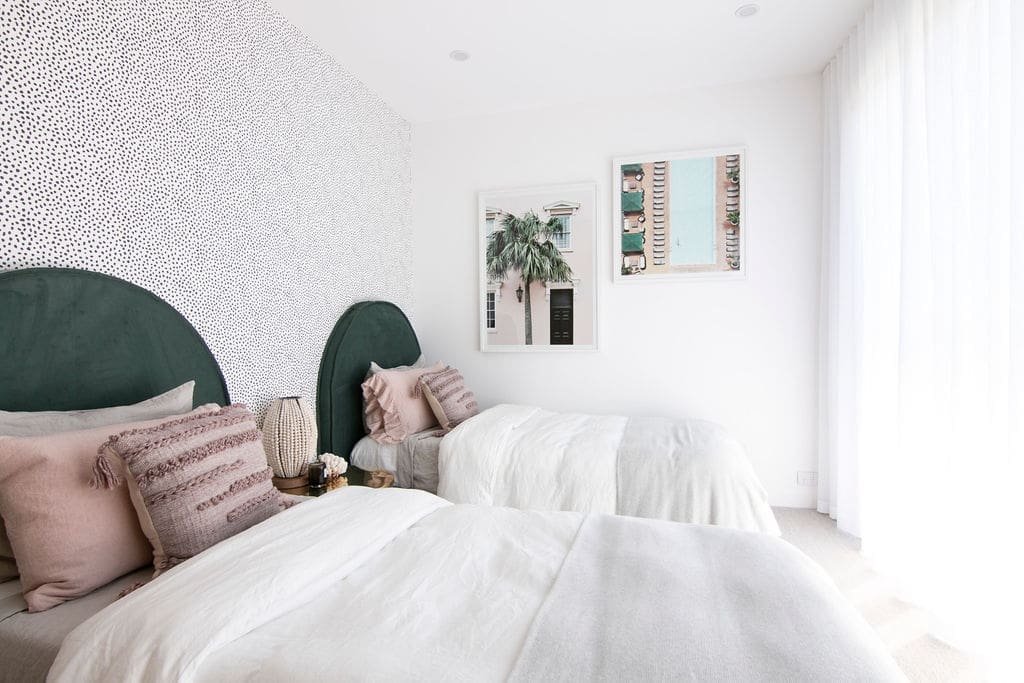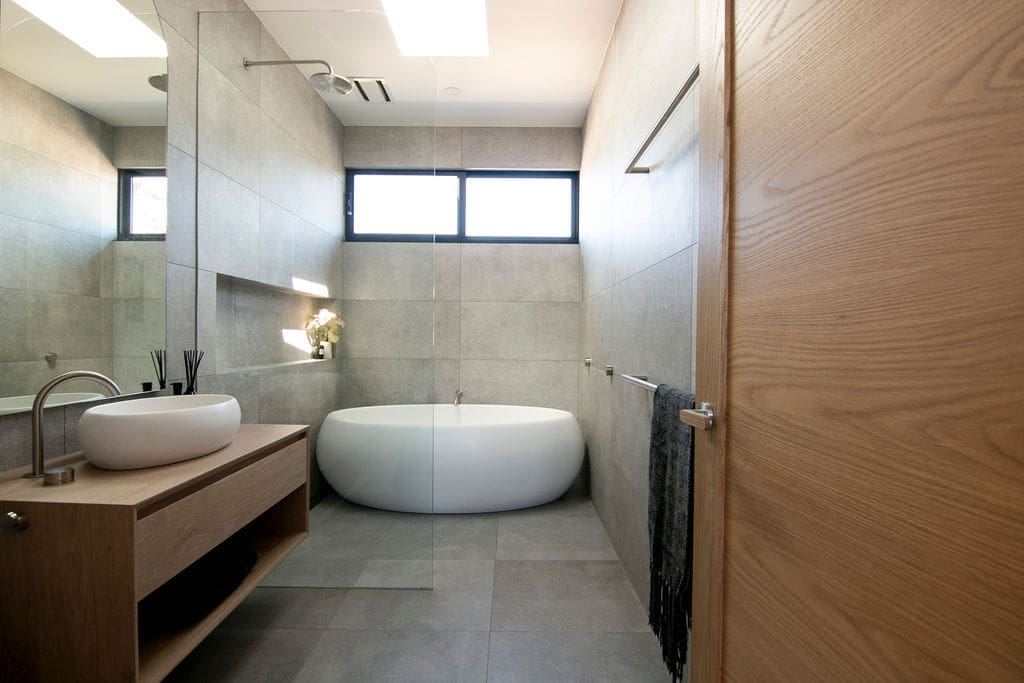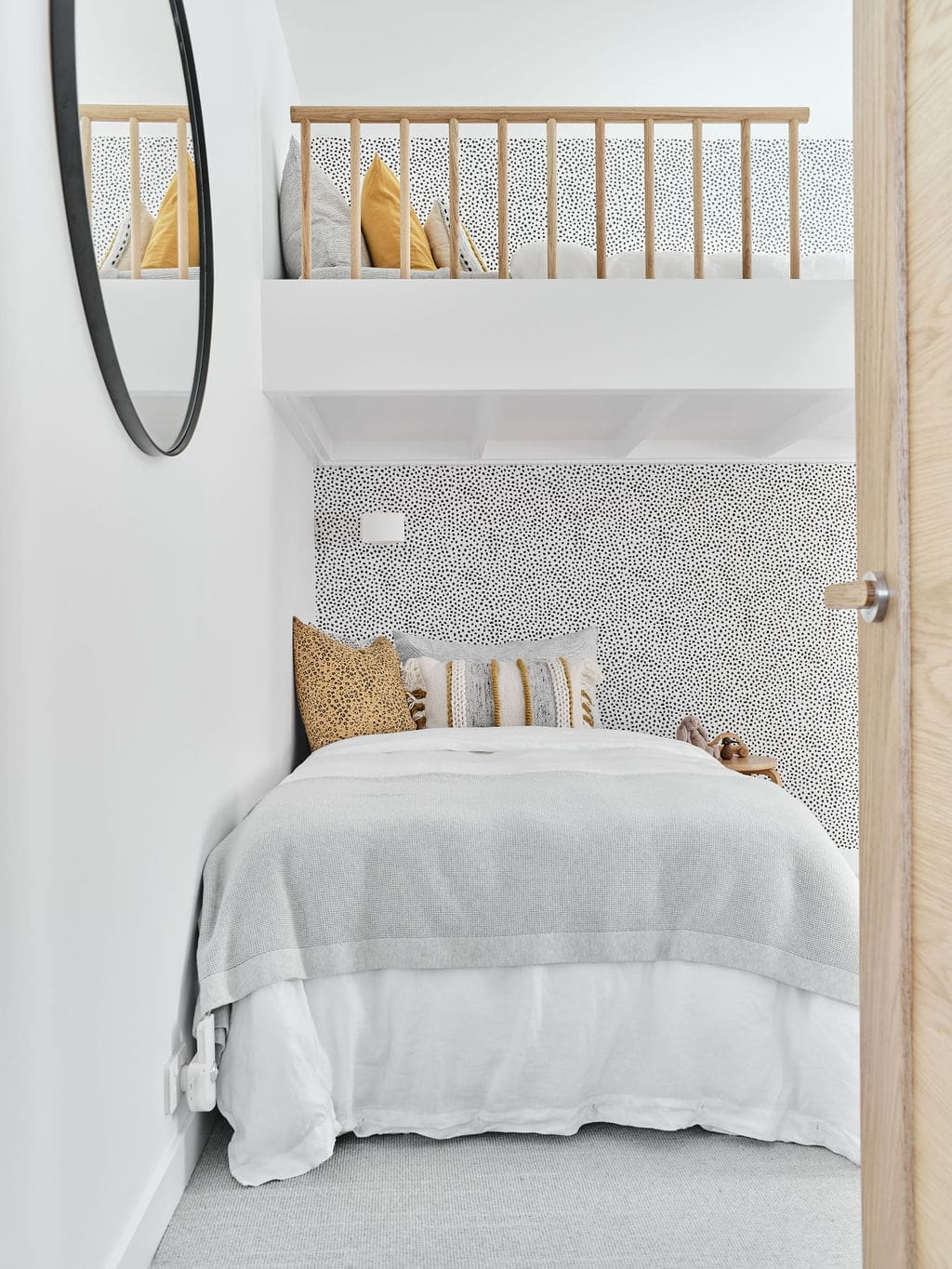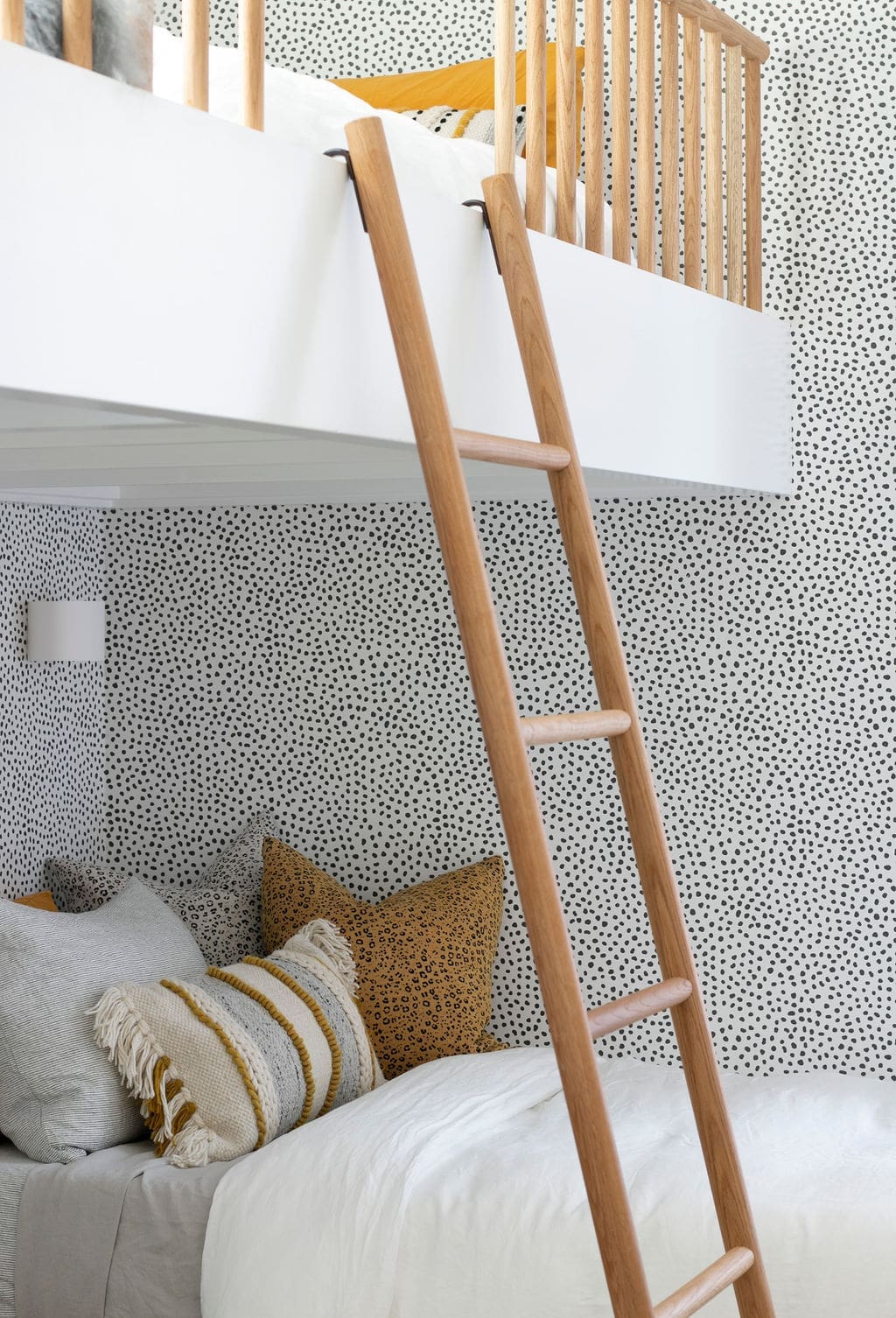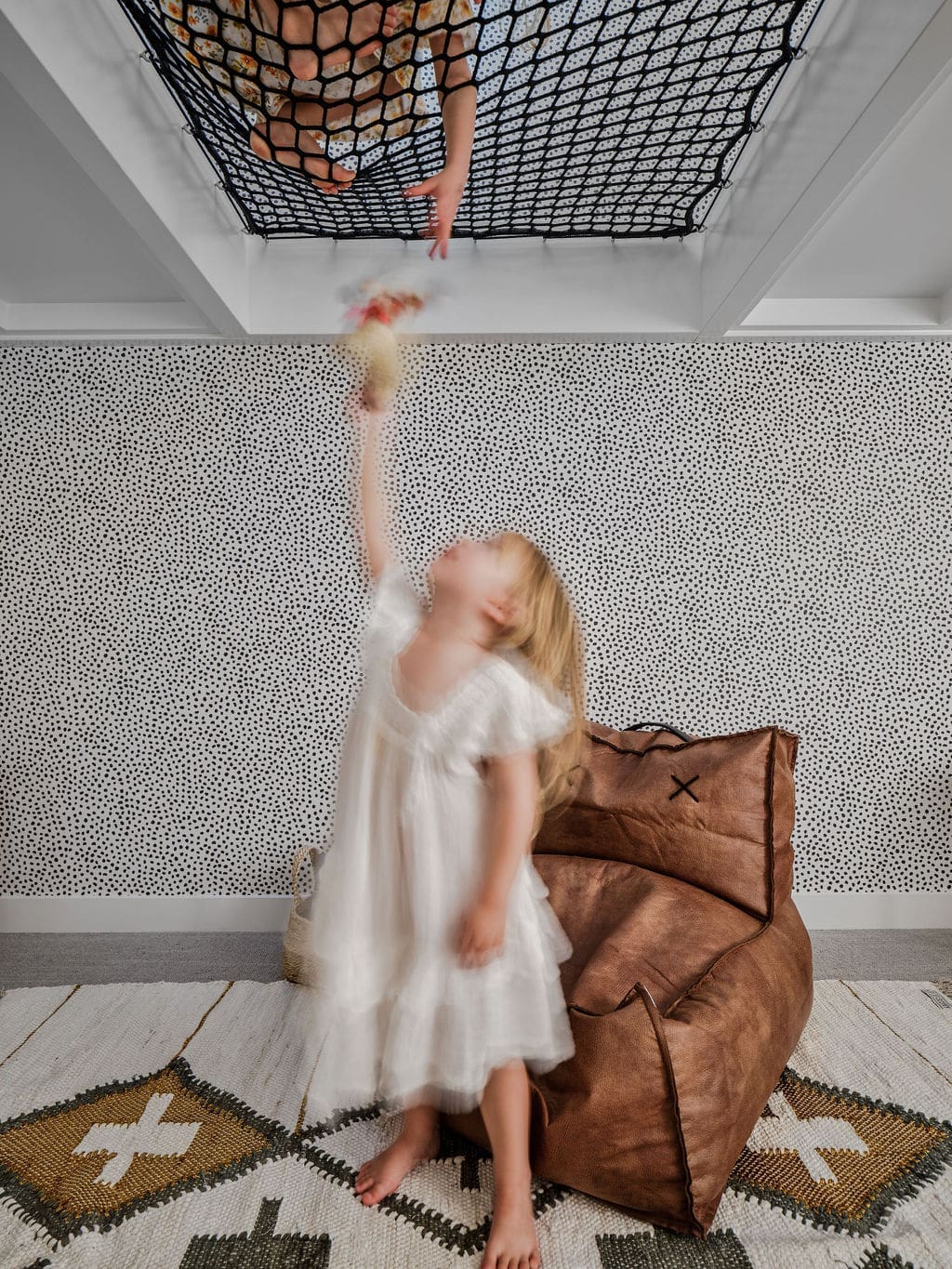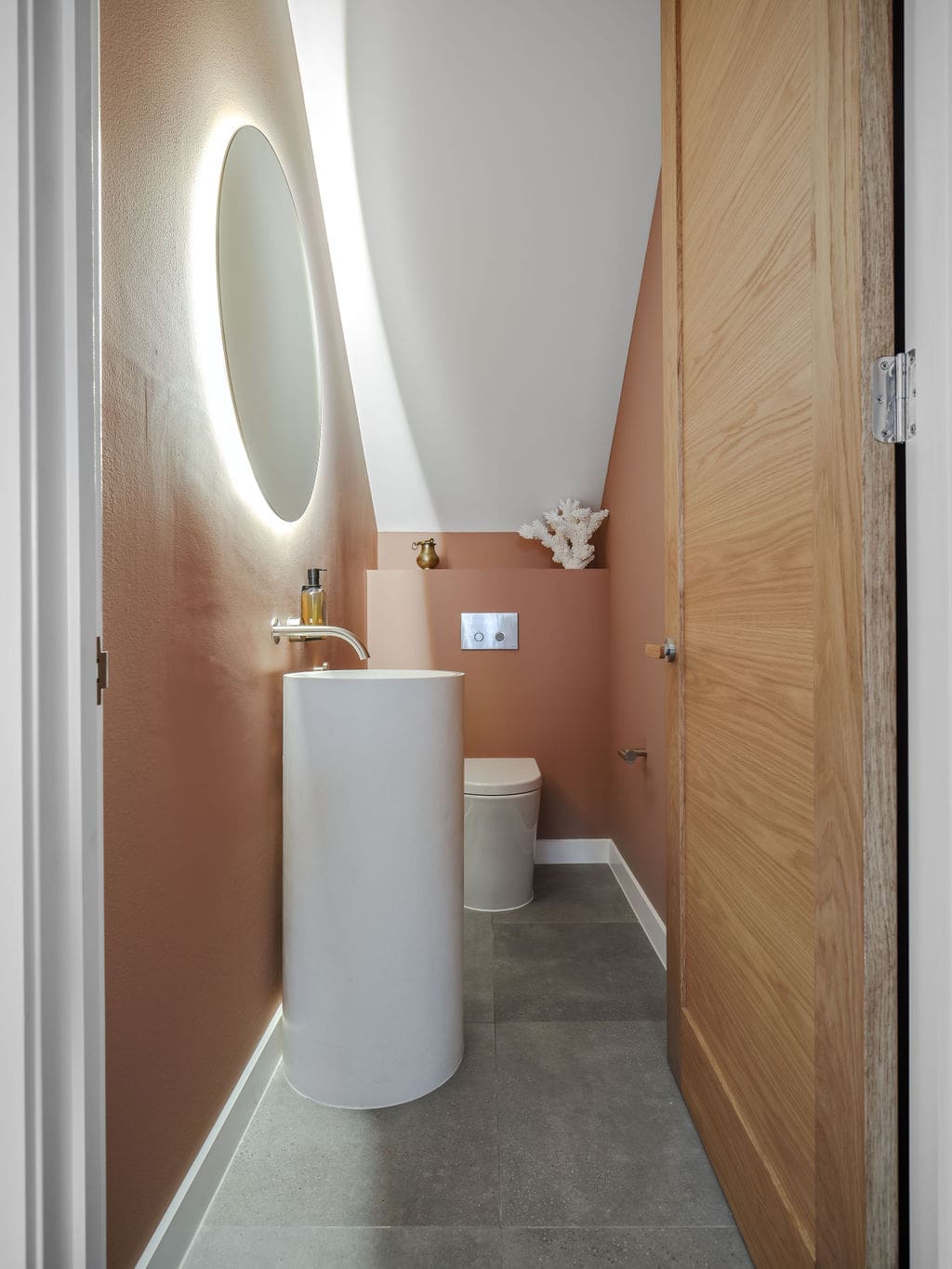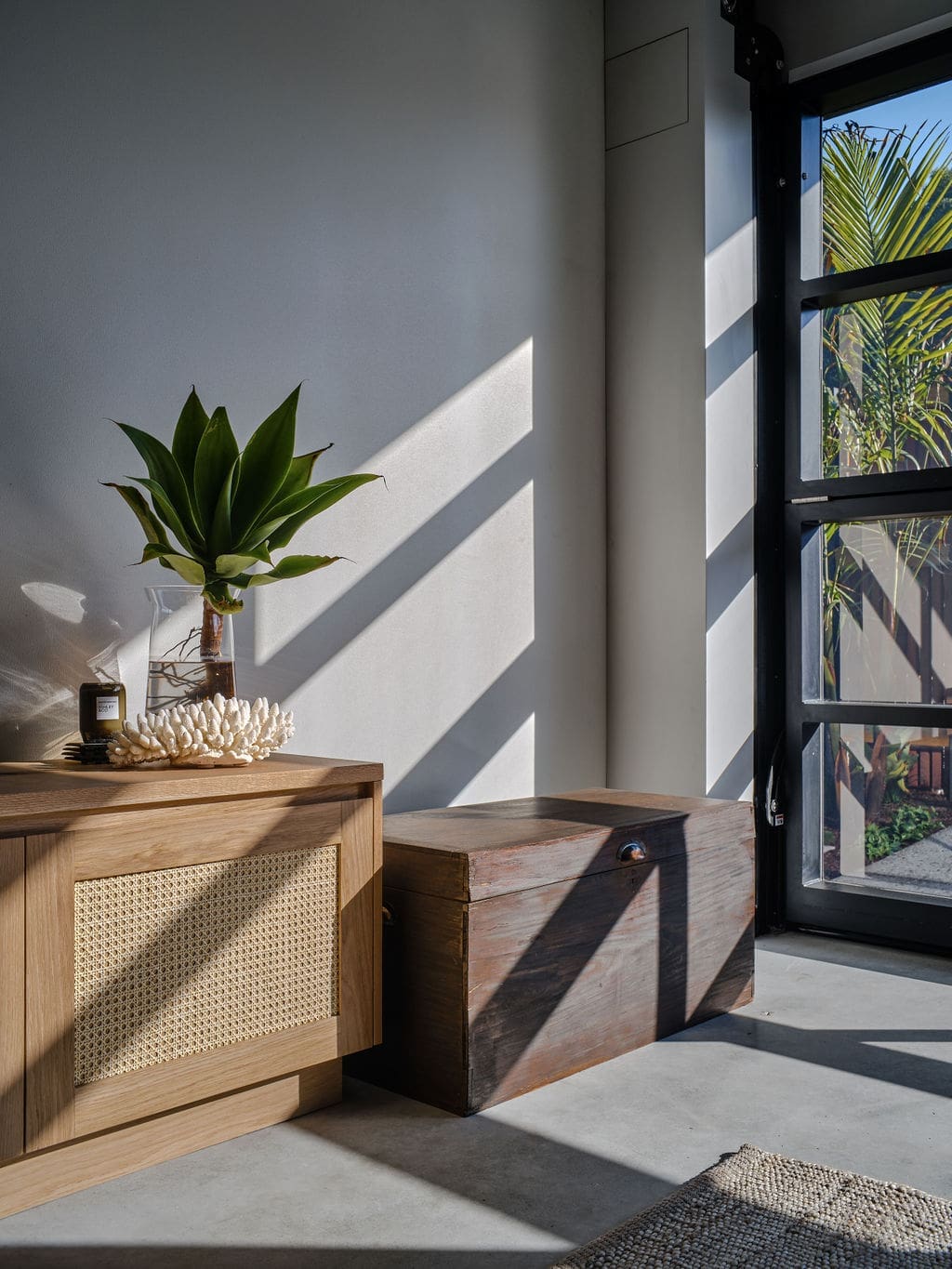 Shop the Byron look here