Bedheads are more popular than ever but finding the right one can be a challenge!
We often get asked the best places to shop for bedheads so we have curated our top 8 list where to buy stylish bedheads. If you have other recommendations, we'd love you to share them in the comments below!
Heatherly Designs is one of our top picks for stylish bedheads! From sleek to uber luxe, they have a range of styles that are fully customisable — you can even BYO fabric!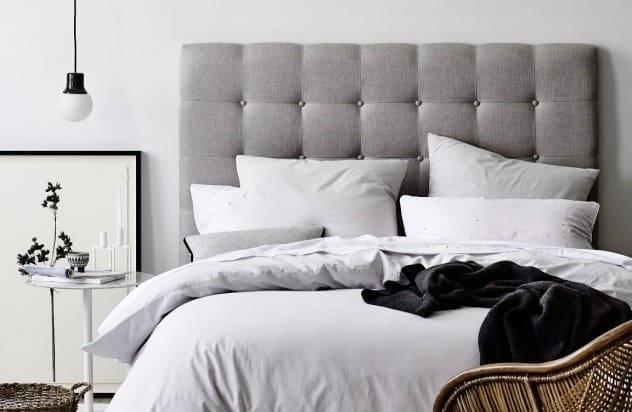 Forty Winks has a great selection of bedheads that can be bought separately or with a base, which is a fab solution for people who have an existing bed! With dozens of fabrics to choose from you could opt for something subtle or a bit bolder like this stunning blue bed!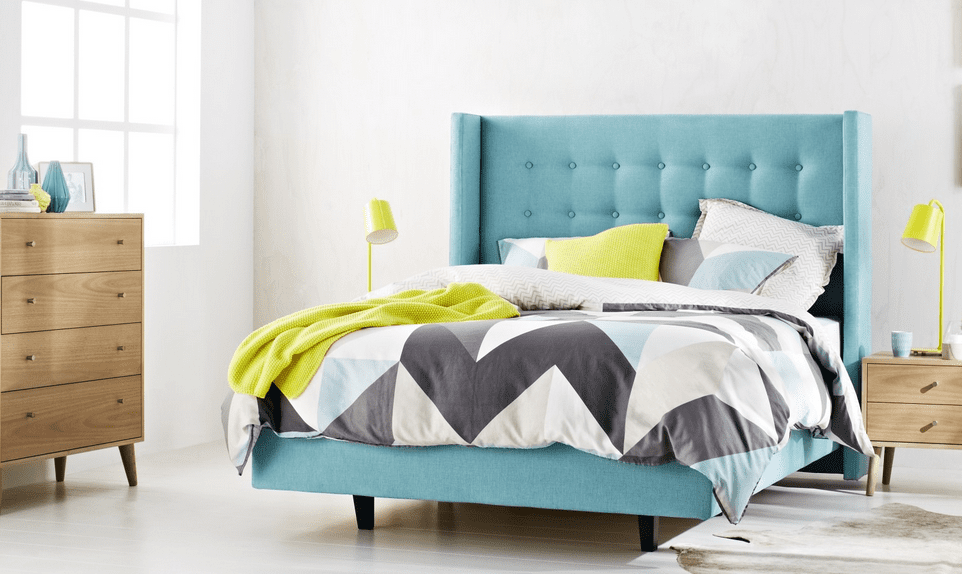 You can also find a wide range of upholstered bedheads from Brosa, like this contemporary cross stitch design. It's a fun take on the classic tufted look and would be perfect in a teens room. While you're on the Brosa website, why not check out our top tips for styling your interiors.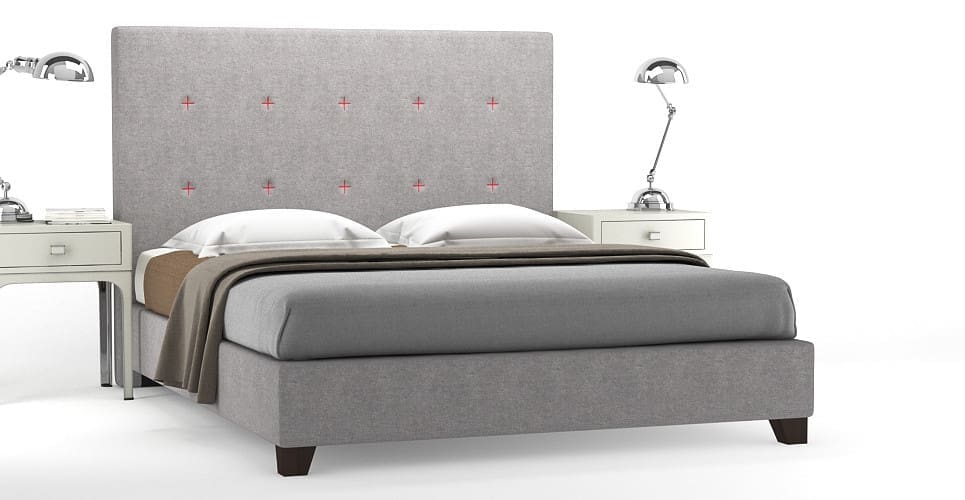 If you're looking for a bedhead that's a little bit different, you might just find it at Temple & Webster! From French Provincial to modern grid, elegant velvet and classic upholstering, there's a wide range of styles to choose from.
For a basic but affordable option, Freedom's range of bedheads is worth checking out. They have a range of styles, like the linear design of the Aspen (pictured below) to the tufted look of the Whistler.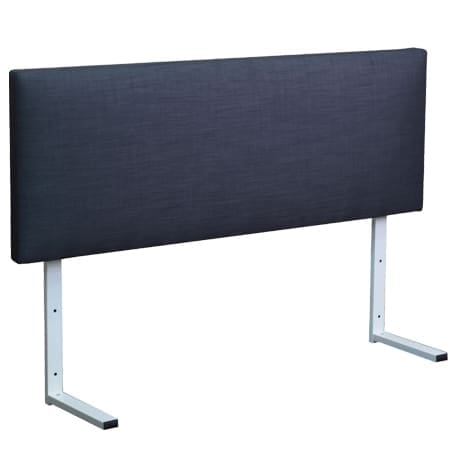 There are other options on the market than just upholstered bedheads, like this oak bedhead by Hudson Furniture from Zanui. It's crafted from solid mahogany hardwood and features provincial rattan-lattice.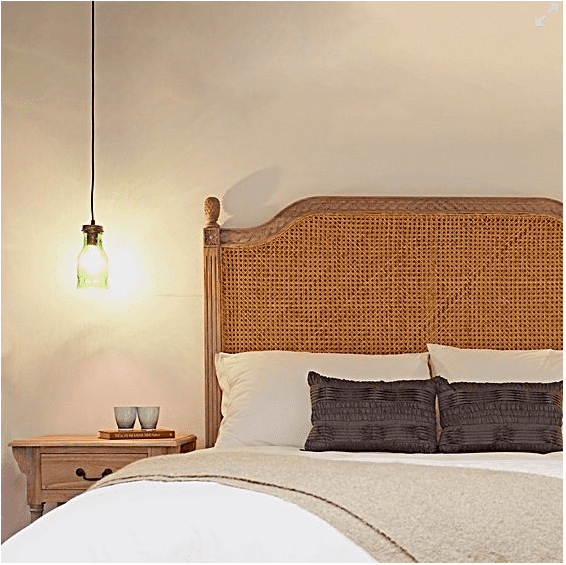 And for something even more 'out there', you've got to check out the range of bedheads at The Family Love Tree. Taking the success of their Love Chair, they have created a range of decorative bedheads like this Petal bedhead which is just perfect for a botanical style interior.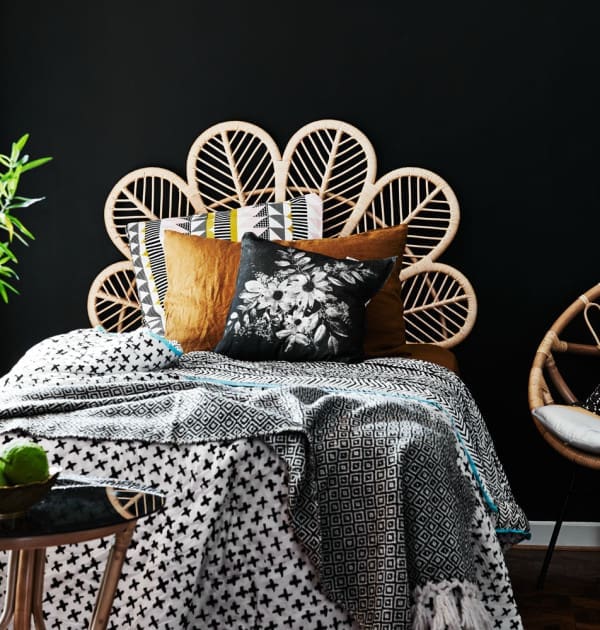 Only for the brave, Mexsii's artisan bedheads are striking! You may have seen the Icelandic Dream bedhead from the Wanderlust collection featured in Simon and Shannon's bedroom on The Block Glasshouse, and now they've released a new Monochrome collection which features a range of designs in black, white and smoke.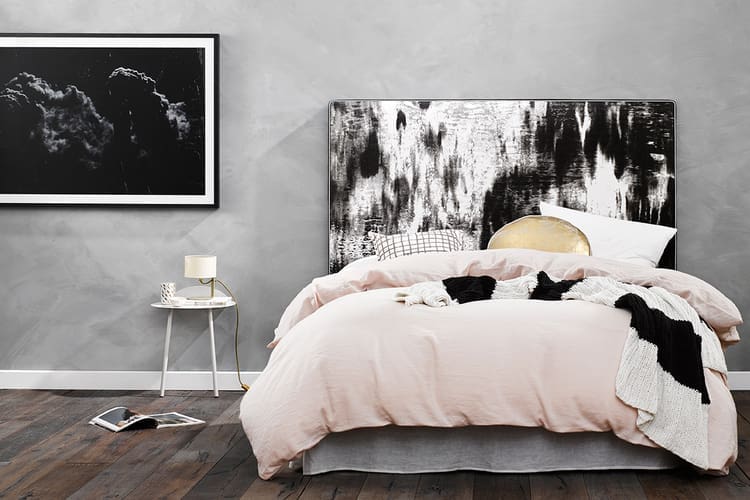 Got other hot places of where to shop for bedheads? We'd love you to share them in the comments below!