Tips on maximising small spaces is one of our top requests from readers. In an age of apartment living, there's no doubt space is becoming one of our most precious assets!
Someone who knows this all too well is Managing Director of Mazzei Homes, Daniel Mazzei. His award winning company has over 40 years building experience and today he's with us sharing clever design hacks for small spaces.

Words by Daniel Mazzei.
Firstly, it's important to understand that no matter what design trick you use, there is no magic solution to transform a single-bedroom apartment into a master suite. Stick to your objective, which is to lighten, brighten and work with what you have to maximise each and every space!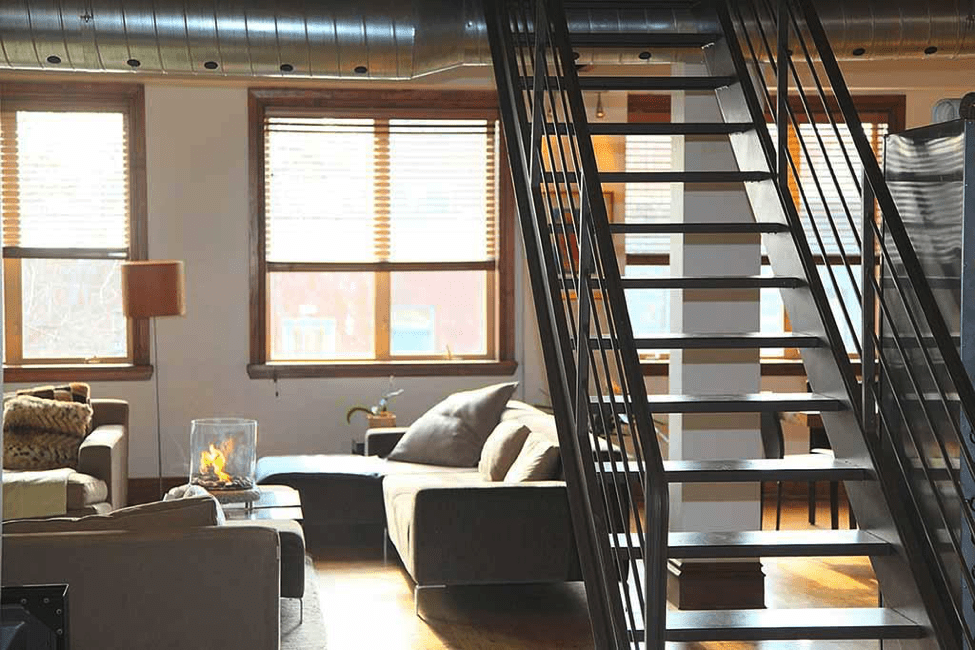 Live large with art
Scaling a small room with a large print or statement wallpaper might seem counterintuitive but adding artwork to your home that stretches from the floor to ceiling will distort the perception of height and elongate that distance, making the space feel larger.
This is also an effective way to inject character without introducing too much clutter. Whether you print a photograph, commission an artwork or pick up a vintage find from the markets, there are many ways to introduce large scale art to create impact.
Be sure to select a piece you love — not only will this be the first thing you see when you step into the room, but it can set the tone throughout your home.
Choose the light side
An old trick to make a small space feel larger is to use white or lighter furniture — it offers a sense of flow and 'airy' ambience in any room.
If you can't image life without your mahogany table (or that huge, cushy couch you've had forever), then look to your colour scheme to soften and meld heavier furniture with each space. Muted tones will introduce a calm, welcoming feel to a room without you having to stick to the sometimes-boring, always-predictable white.
And while you're taking a second look at your furniture, why not consider if you need all the furniture you own. Too much stuff in a small space is the quickest way to make it feel cramped. Be selective about your furniture options and the colour palette you'd like to introduce.
An extra tip: if you have a picture rail then paint the section above the same colour as your ceiling for a space that is dramatically opened up.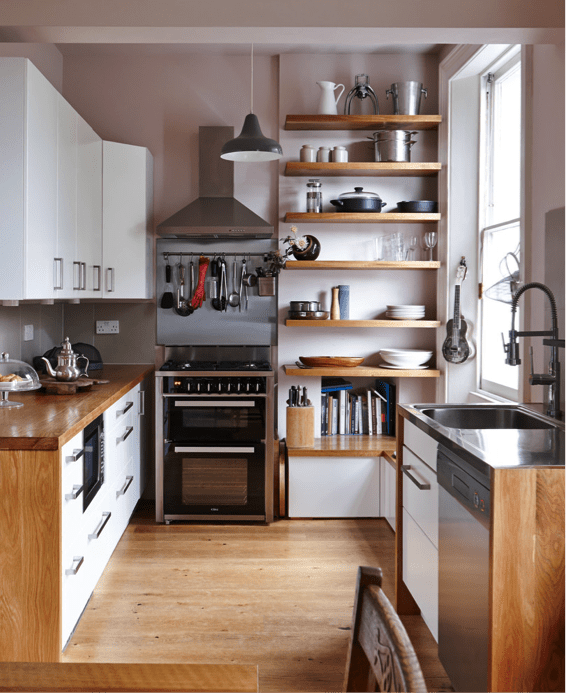 Clever storage ideas
Look for built-in storage before you buy or design your next build. Built-in robes in bedrooms, although a reduction in floor space, will be seamless in your bedroom compared to a stand-alone wardrobe.
The growth of mega-stores like Ikea, which offer answers to almost every clutter-crisis you could have, make clever storage more accessible than ever. Make the simple choice of a bed or sofa that includes hidden storage and a desk with built-in drawers — you'll be thankful in the long run!
Functionality is priority
You know what they say — function before form. In a small space, everything needs to serve a purpose and things that can be multifunctional are even better! For example, a side table wide enough to double as a writing desk will give you a place to study, as well as a home for a lamp and decor. And in the kitchen, consider hanging pots and pans above your bench tops to free up drawer space and keep surfaces clear.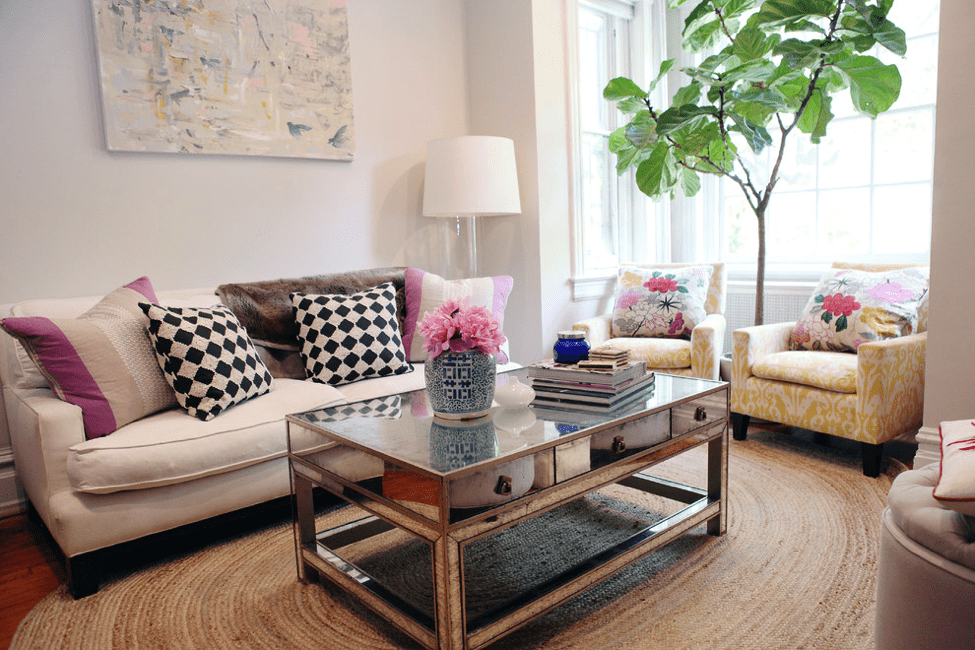 Vertical space
The huge focus on floorplans can leave many homeowners and apartment-dwellers forgetting their most valuable space — the vertical space.
Rather than a bulky floor lamp, why try a hanging pendant light? Make use of precious wall space by hanging photos rather than propping them all or better yet, add a shelf or two where you can display other stylish accessories… you'd be surprised what you can fit into a small home when you free up valuable floor and surface space!
If you fancy yourself a green thumb, then why not grow a hanging garden? Or if an indoor plant is too much commitment, then terrariums are a great, low-maintenance alternative. Not only do plants purify the air, but they give a light, healthy ambience. Never underestimate the difference a herb garden could make to your kitchen!
Many of us feel that small residences are the way of the future, and certainly, populations continue to grow in large cities but that doesn't mean we need to have a small lifestyle. If we make clever design and styling choices for the space we have, then there's no reason a compact residence can't be as fresh and inviting as its counterpart.
Thanks Daniel for sharing those ideas! You can find out more about Mazzei Homes and their commitment to offering clients custom design on their website.
Do you have more tips or hacks for making the most of small dwellings? Share them in the comments below!