Known for their period features, many Australian Californian bungalows are getting contemporary makeovers for modern living. And one home that's been give the most stunning transformation is The Grove. Built by award-winning residential builder Construct Melbourne, they worked collaboratively with the designers and architects to reimagine this Bentleigh property
The result is a polished home favouring a sophisticated flair and a touch of opulence for a young expecting couple — designed to serve their growing needs and lifestyle. So read on as we explore this contemporary Californian Bungalow renovation with Construct Melbourne Managing Director Rhyse Mazza.
Related article: A Californian bungalow in Melbourne gets an impressive exterior home makeover
Related article: Statement lighting steals the show in this Californian bungalow renovation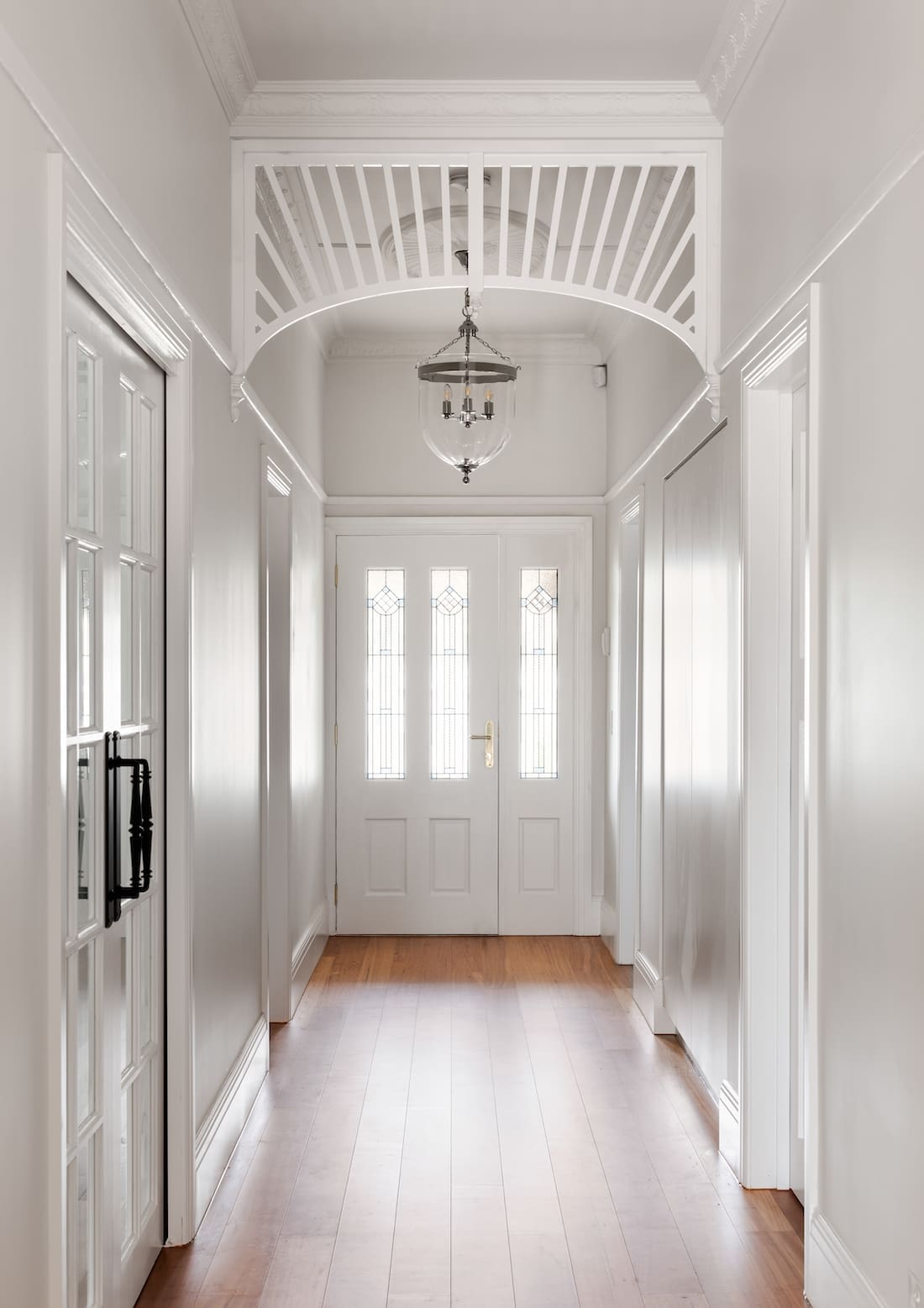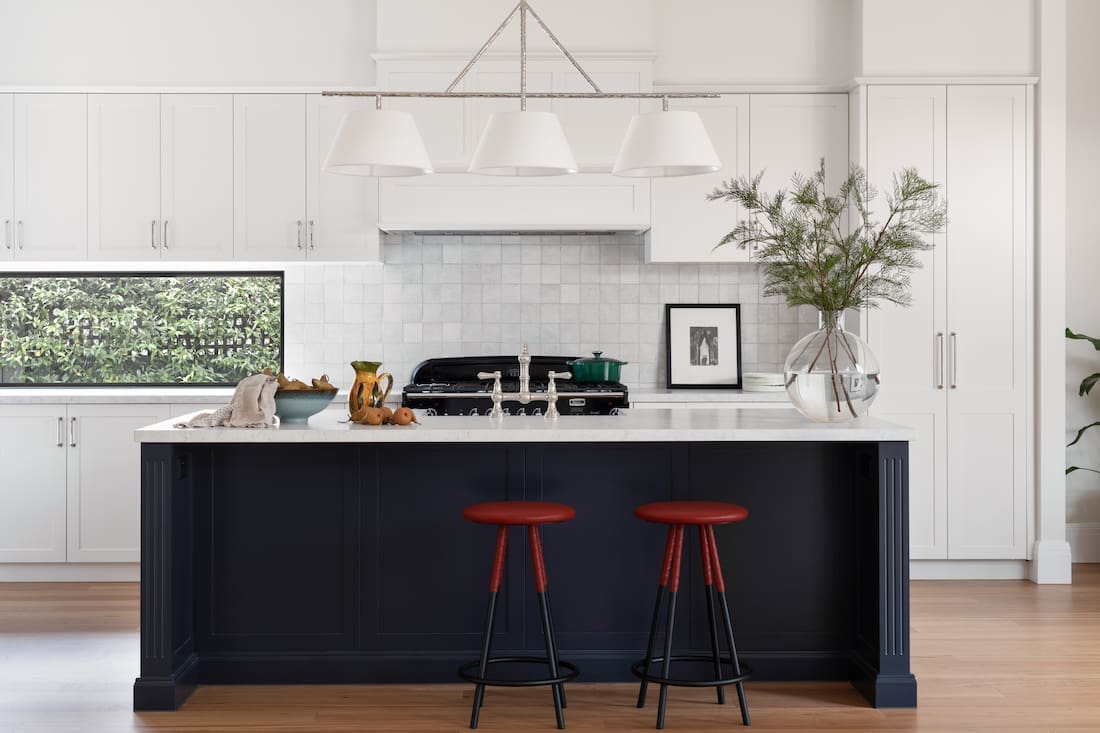 The existing Bentleigh property has been reimagined to create a layered country aesthetic, balanced with a contemporary European feel.
"The existing labyrinth-like flow of the home was redesigned to ensure enhanced functionality," explains Rhyse.
"Palettes of blues, soft greys, and whites were chosen. The intention was to keep the rooms light and fresh, paying homage to the heritage of the property while also serving the future.
"I think the colour combined with the hand-glazed tiles and finer details make the whole project really complement the heritage nature of the home."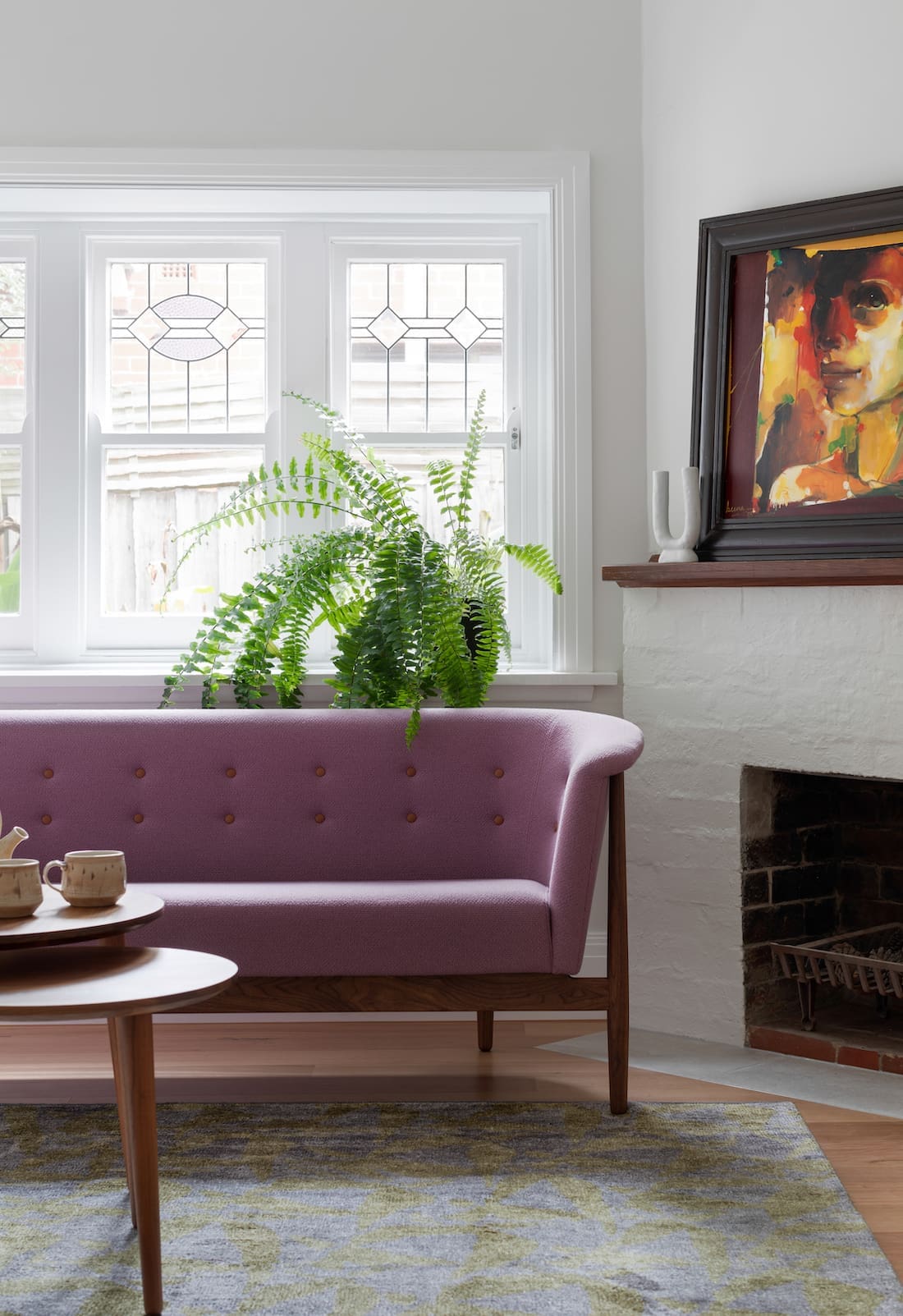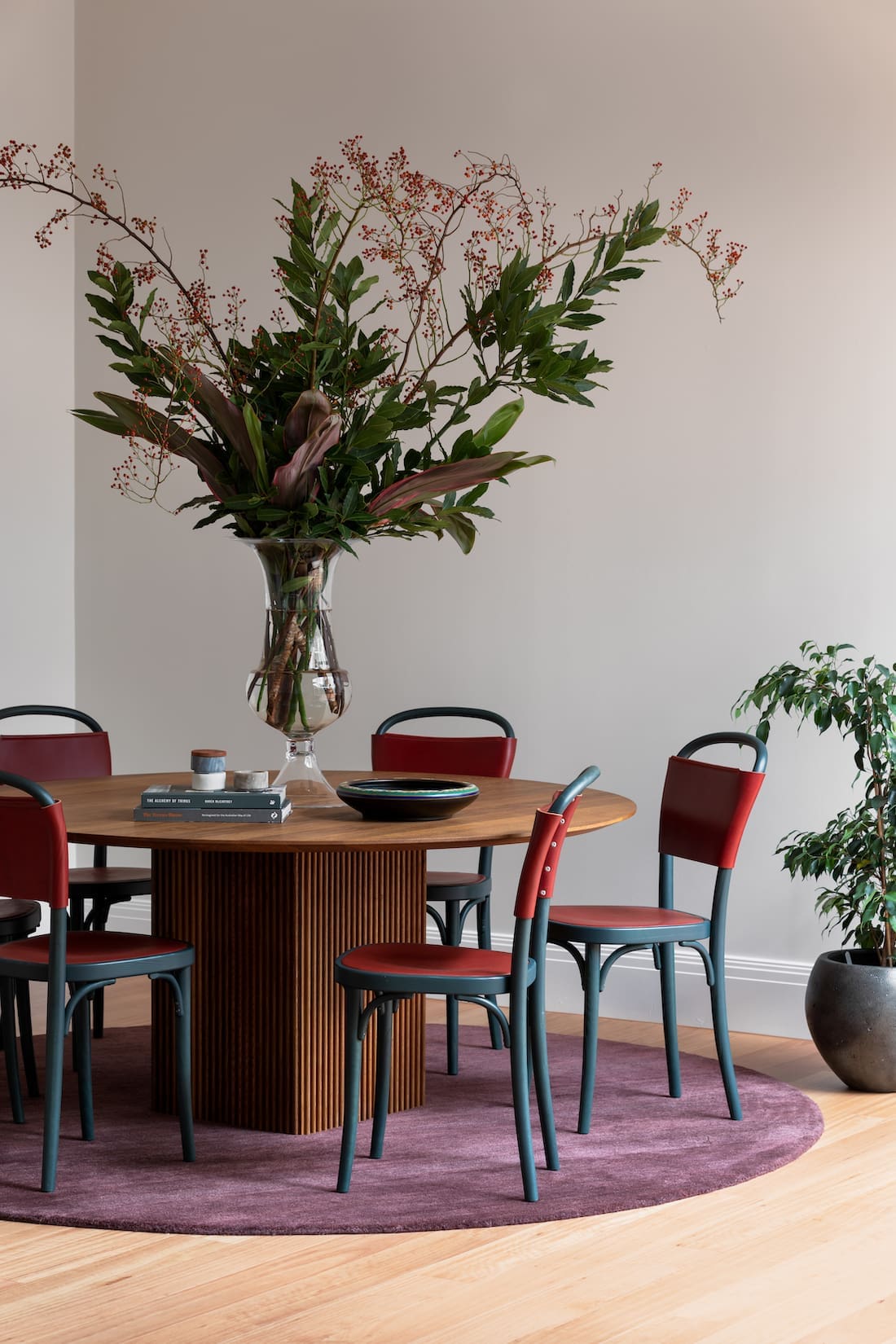 The Grove features a refined palette and layered balance of heritage and contemporary detailing.
"Moments of calm surrounded by light and flora saturate the living area during the day," says Rhyse.
"The home morphs into a homely retreat with gas log fireplace and wall sconces at night.
"In the bathroom, rich blue tiles inject warmth and softness to the space while maintaining a timeless sophistication with freestanding Victorian claw bath."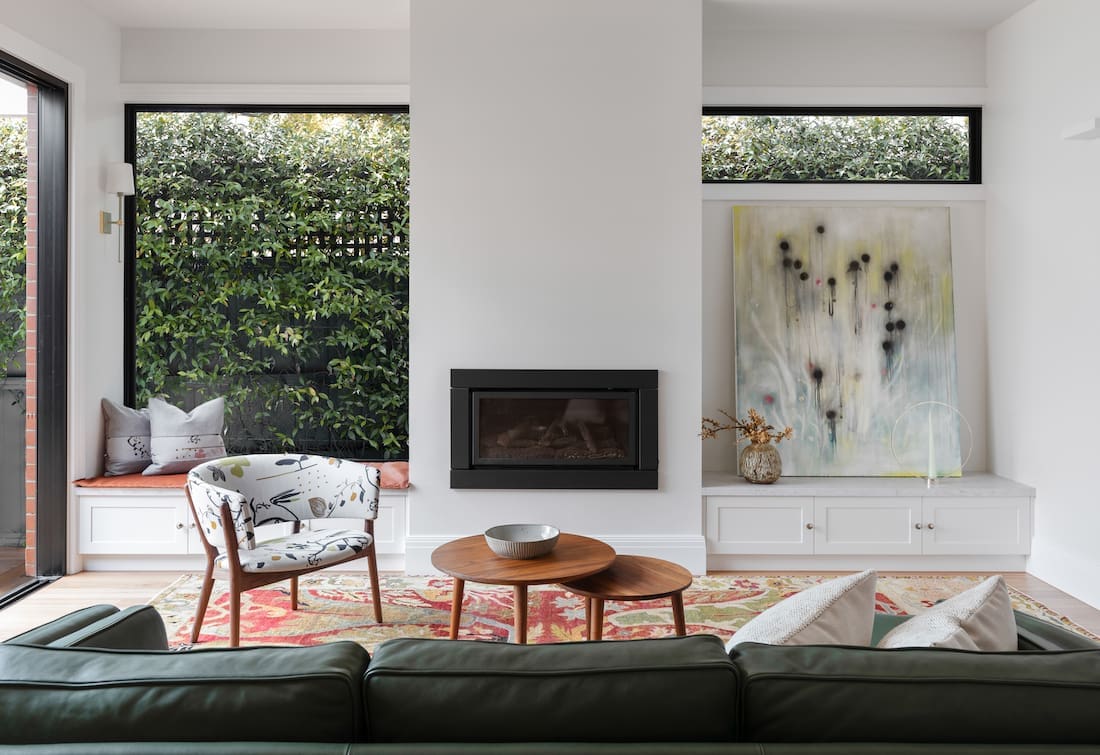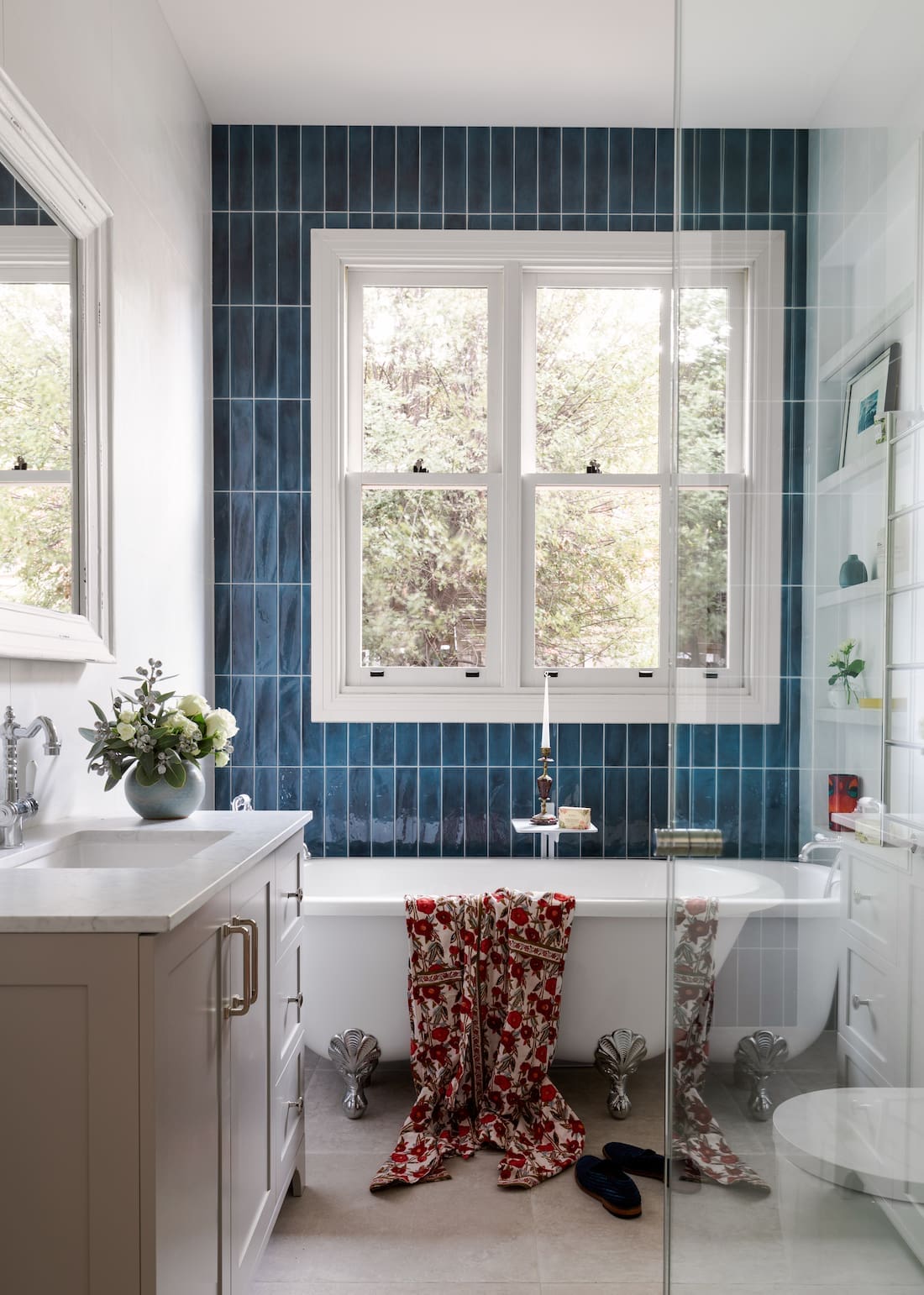 The final design of this home respects and preserves its historical features, but there were some issues.
"There were some financial discrepancies between when we originally quoted to when we commenced the build. This is due to supply shortages and increased costs of raw materials across the construction industry.
"Further, upon commencing the build, we quickly realised the subfloor was in terrible condition and needed to be completely replaced.
"One of the most significant challenges were the lengthy lead times on selections. The Falcon Classic oven alone had an estimated lead time of 10 months. The oven was a must for the homeowners. We really had to think outside of the box to make this feature piece a reality."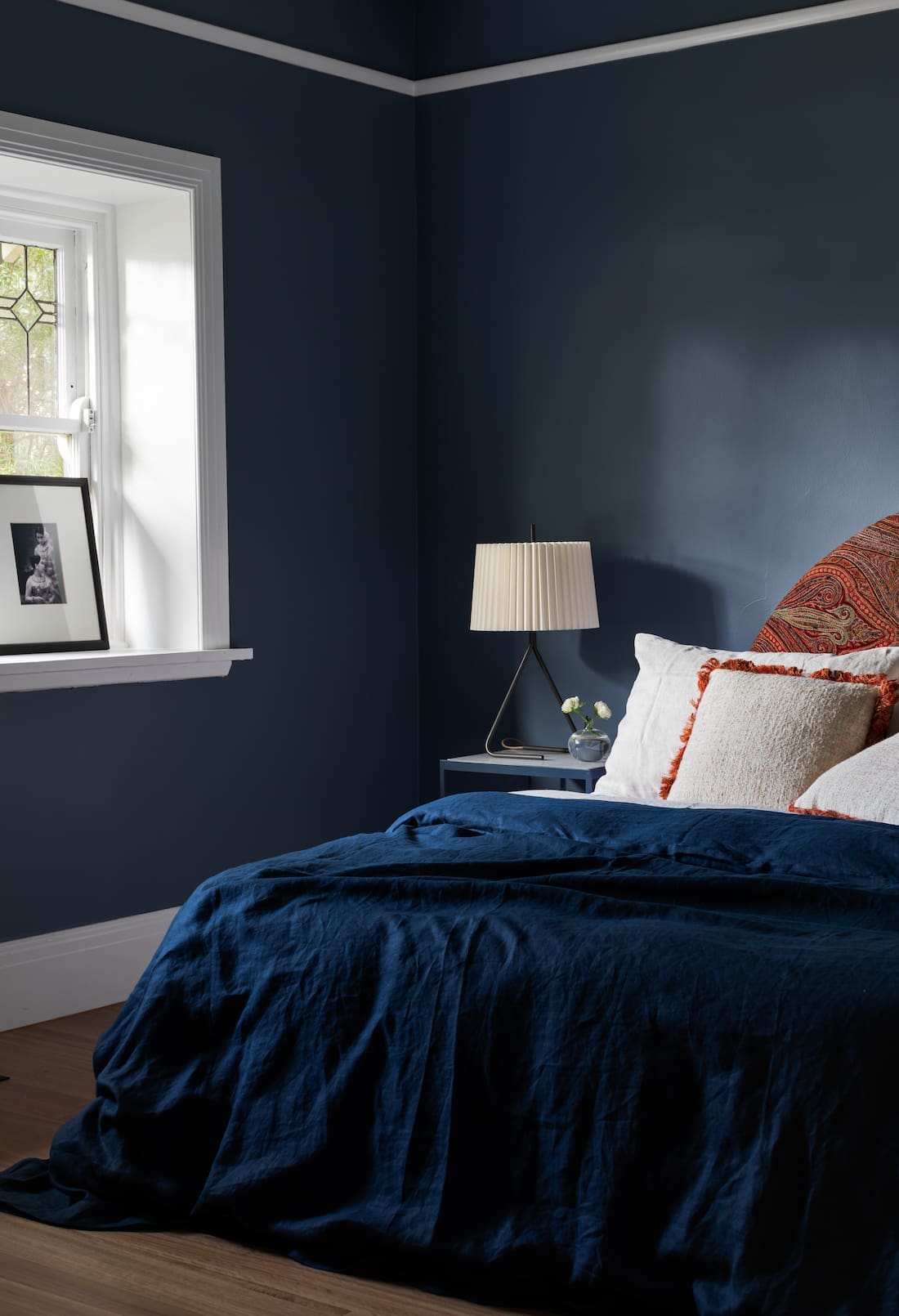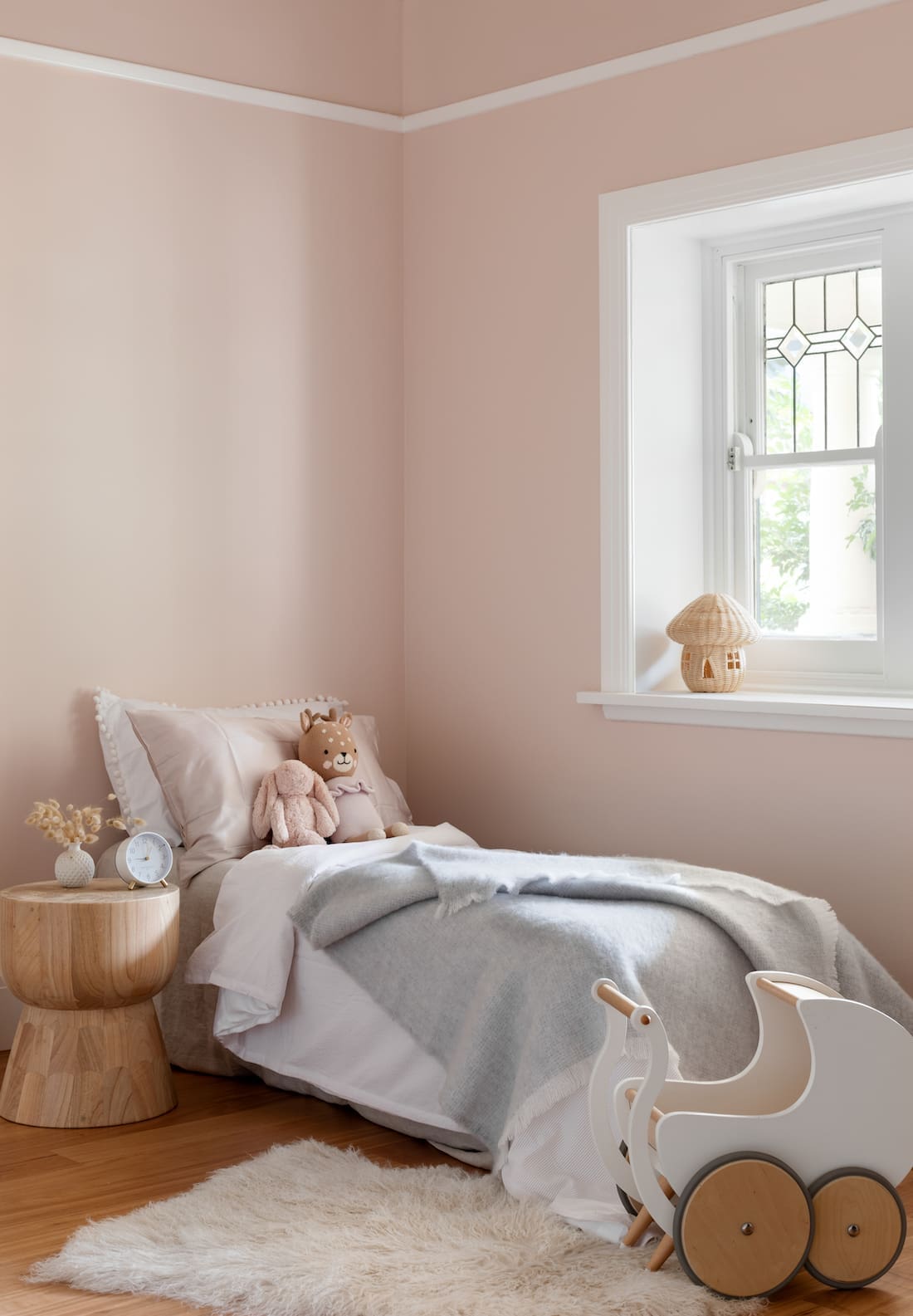 The young couple favoured clean lines however desired a relaxed classical feel with a twist.
"I love that the clients have been bold with the colour selections.
"In the kitchen, handmade Moroccan tiling reflects a naturally iridescent hue across the splashback, complementing shaker-style joinery in whisper white, contrasting with the classic black range cooker.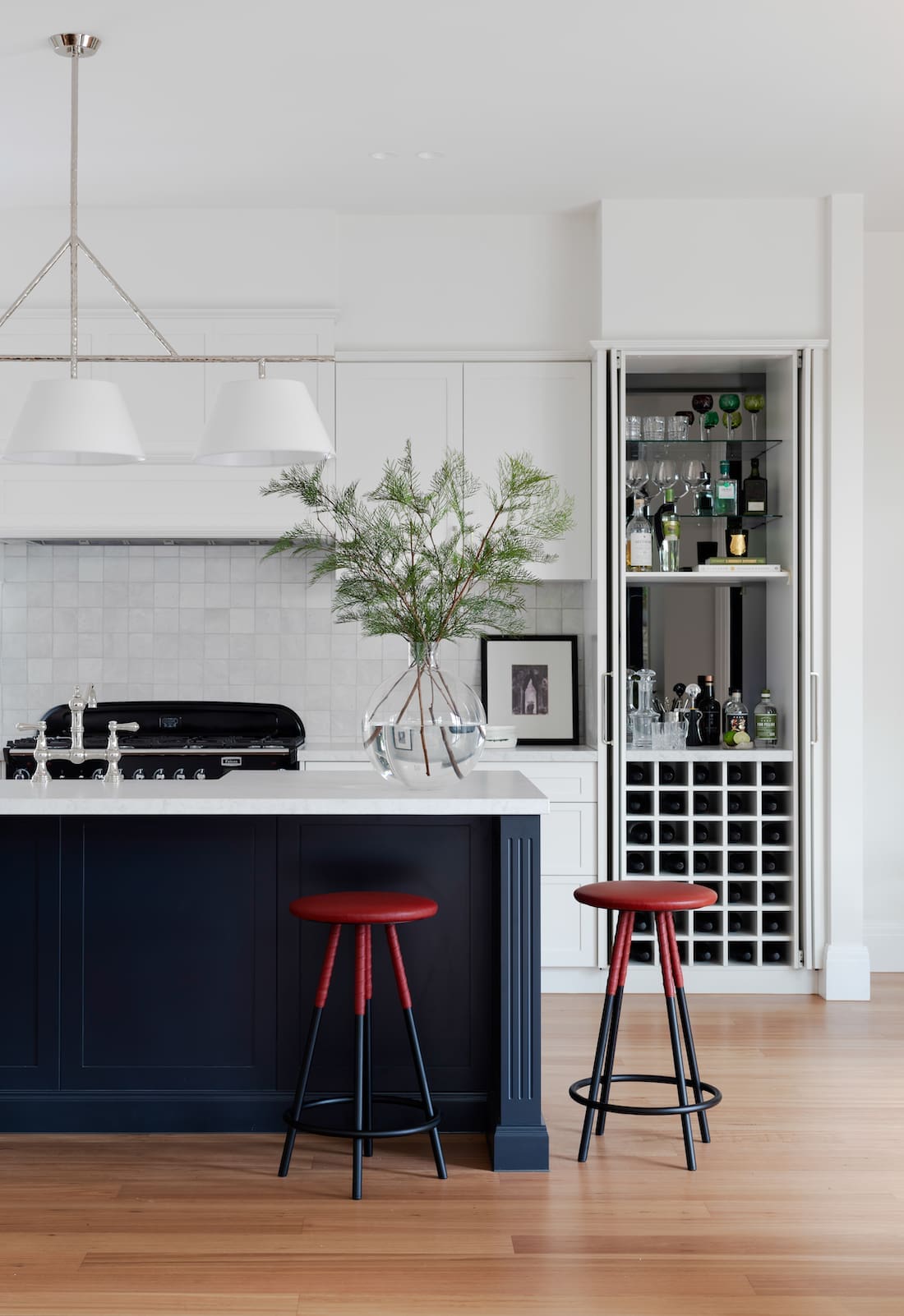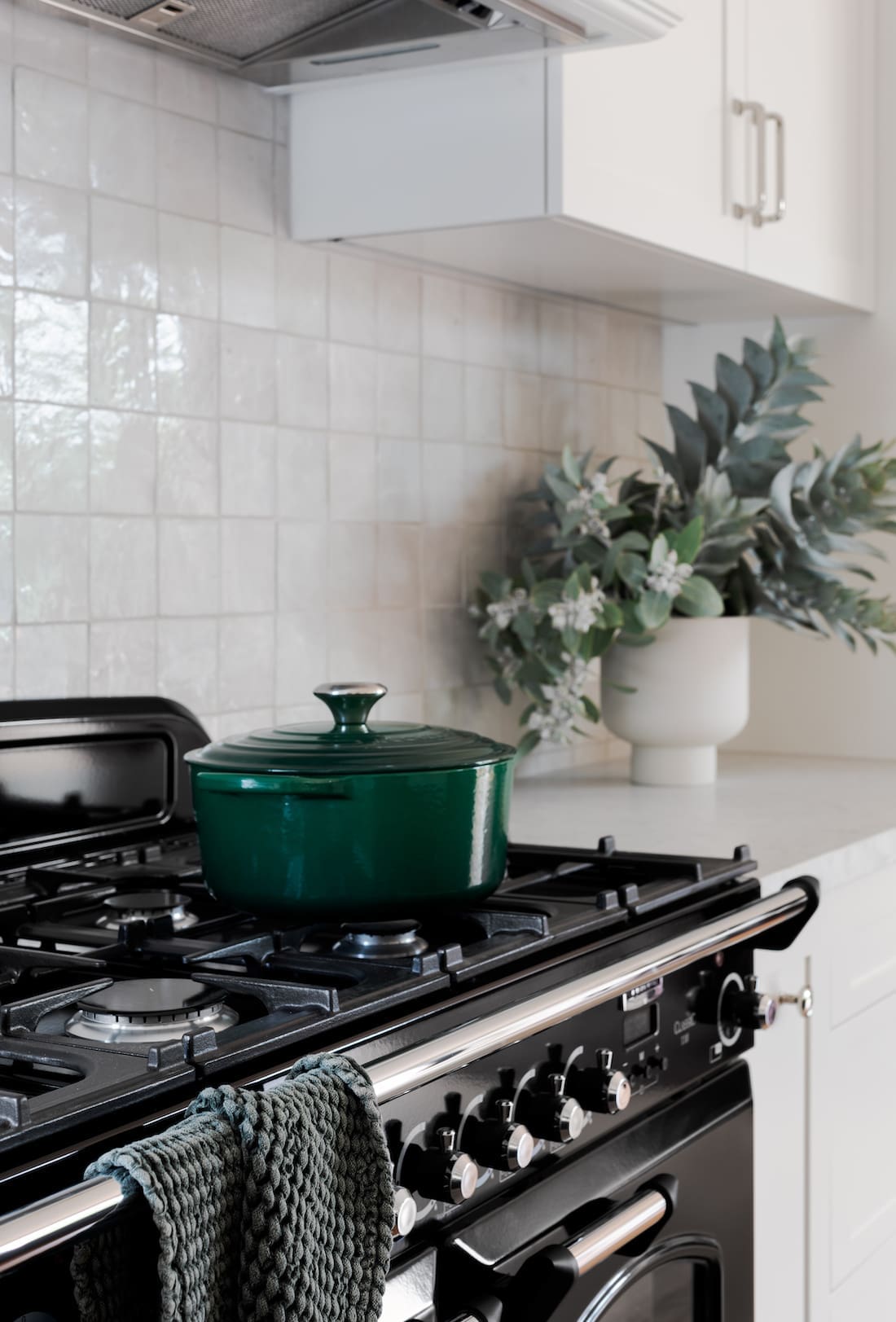 With such an interesting project under his belt, we couldn't help but ask Rhyse for his tips on renovating a heritage property.
"When renovating a heritage property, it's important to avoid replicating — especially to the front façade. Always aim to complement the timeline rather than imitating the heritage design. That way you have a clear depiction between historic elements and the new.
"Try to keep as many original features as possible. Replica is available but original is always best. Restoring is typically more costly but invaluable to the feel of the home — original, heritage beauty with timeless character.
"Something that many might be unaware of is that traditional leadlight windows can be triple glazed to retain the beauty while bringing up to a modern standard."
Build — Construct Melbourne
Interior Design and styling — Ryan Fernandes
Architect — Angela Prince
Photographer — Elise Scott
Central kitchen island colour — Dulux Oolong
We'd like to thank Rhyse and Ryan for sharing the details of this project with us. To find more from Rhyse and Construct Melbourne, you can check out the Construct Melbourne website or follow them on Instagram.
So what were you thoughts on this contemporary Californian Bungalow renovation? Did any rooms or design details particularly inspire you? We'd love to hear your thoughts on this home in the comment section below!