Gallery walls create instant impact in a home but getting the balance and placement right isn't as easy as first meets the eye.
The team at Hunting for George have created this fun and informative 'how to' video to nail a gallery wall or print wall at home.
Check out the short video below for tips on getting composition, imagery, frames, spacing and placement just right!
Words by Hunting for George
Step one: Composition
Before hammers and nails start flying around, place your selection of prints on the floor to find a composition you like. If you're a visual type-A personality (which we can totally relate to), mapping out the prints can help you visualise how they'll fit into the space without committing to size and placement until you get it right. Take a photo to use as your guide.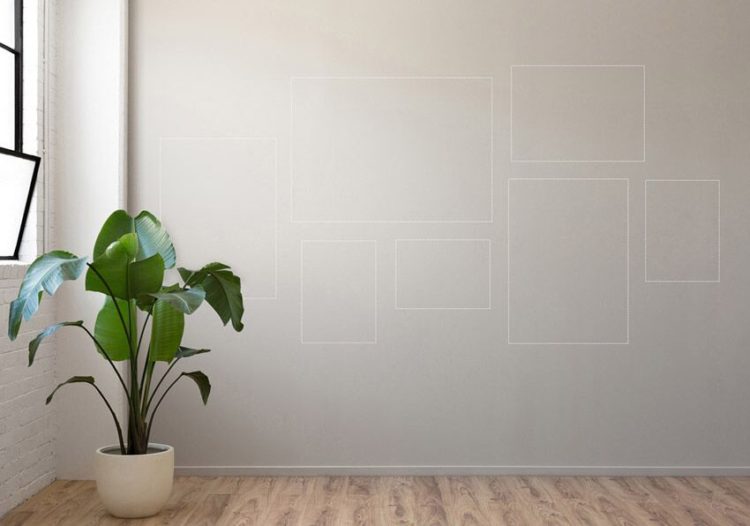 Step two: Curate
Avoid choosing prints that are all the same, mix it up and spread the love. A mix of sizes and orientations is key to creating a successful print wall. Avoid clumping similar types of prints together.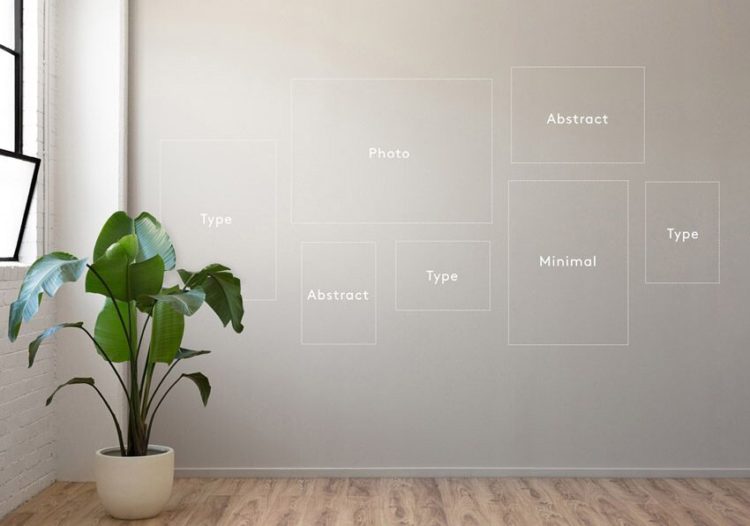 Step three: Anchor
Hang the largest print first, this will act as your anchor. We recommend hanging this at eye level for a winning print wall.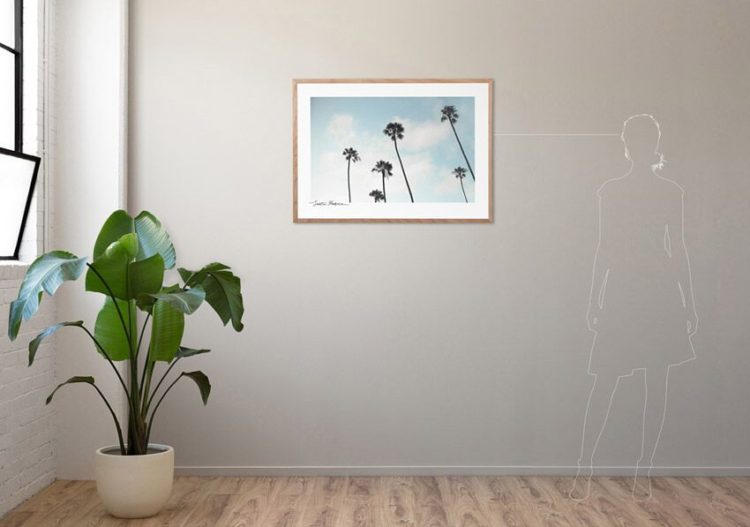 Step four: Spacing
The rule of thumb is at least an 8cm gap between each frame. Nobody is perfect and neither should your spacing — mixing the size of your gaps to give your print wall character.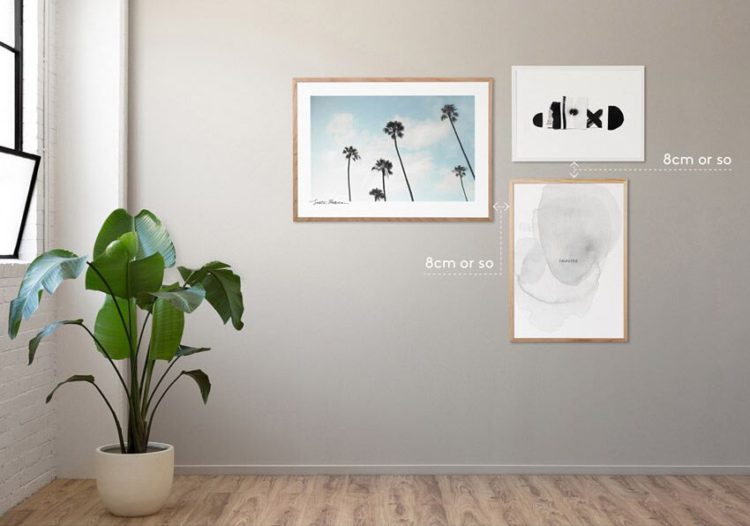 Step five: Frame selection
Choose different frame finishes to give your print wall a fun eclectic look. Two or three different kinds is ideal.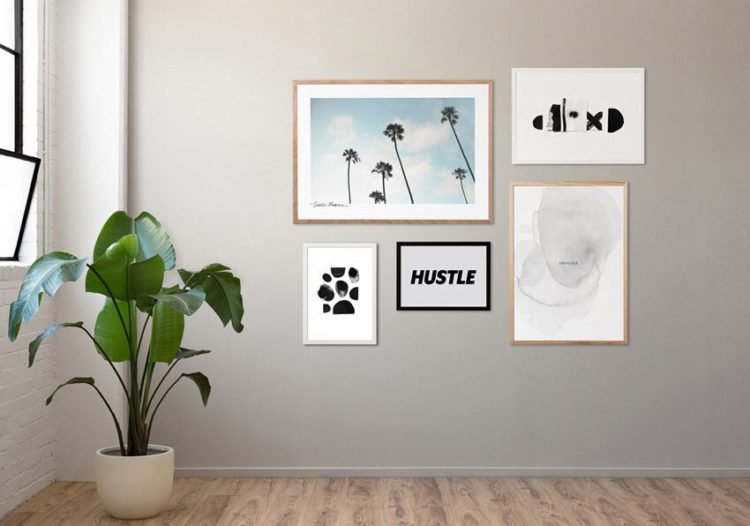 Step six: More is more
Add more prints to fill your wall. Style with odd numbers for the perfect print wall. Now sit back, relax and enjoy the scenery.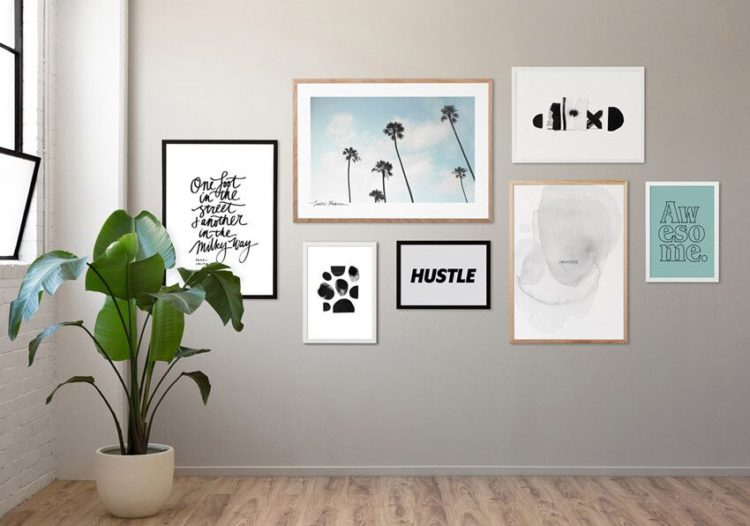 All the prints featured above are part of the latest Hunting for George collection and they now offer Australian made pre-assembled frames to perfectly fit all their artworks. No more fussing about with not-quite-the-right-size frames (we've all been there!).