Trying to find space solutions is always a challenge but one of our readers put to us this specific challenge — How to maximise space in a small bathroom — and at a recent event Interior Designer Darren Palmer gave his top tips for dealing with this challenge.
Something that's important to keep in mind is that 'space' is physical as well as emotional — by that we mean space can appeal to our emotions to make us feel relaxed and at ease, or claustrophobic and panicked. That's why these tips on maximising space in a small bathroom don't just cover storage solutions, they also look at how you can create the illusion of space.
Related article: How to decorate your bathroom: Bathroom styling tips and tricks
Related article: Create you own tropical jungle: 10 plants that thrive in the bathroom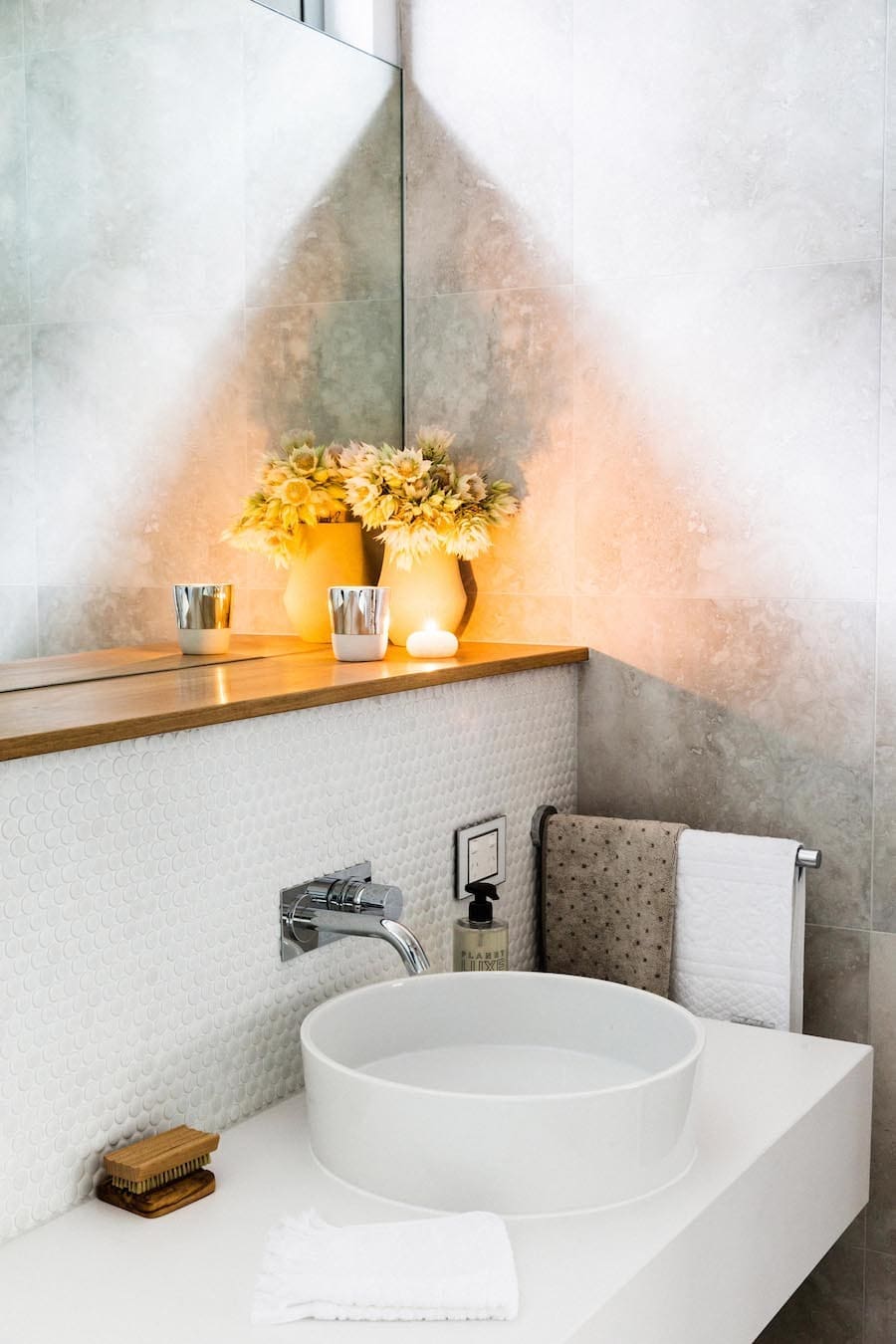 Darren's first tip if you have a small bathroom?
"Mirrors! They will reflect light and create the illusion of more space."
He also suggests looking for other ways to increase light.
"If the bathroom doesn't have windows, you could add a skylight to allow in more natural light like we've seen on this season of The Block."
If budget permits, Darren says this next tip can make a drastic difference.
"Lift everything off the floor and make it wall hung. A wall hung vanity and toilet will increase the appearance of floor space and make the room feel much larger."
Darren has tips for getting the layout of the bathroom right too.
"A small bathroom benefits from squares rather than long corridors. Look at the layout of the space and rather than running everything along one wall, creating a corridor of floor space, consider having the bath against one wall and your vanity along another which will create a square of floor space — sounds strange but it will make the space more liveable while also making the room feel larger."
He jokes that while he's not as storage obsessed as Shaynna Blaze, he does think it's important to take advantage of storage opportunities, especially in a small bathroom.
"Look for every storage opportunity, even small pockets for example adding niches in showers or above the bath.
"If you have an in-wall toilet, there is a wall cavity above the toilet you can take advantage of — why not put a hidden cupboard above the toilet where you store your toilet paper and all the ugly stuff?"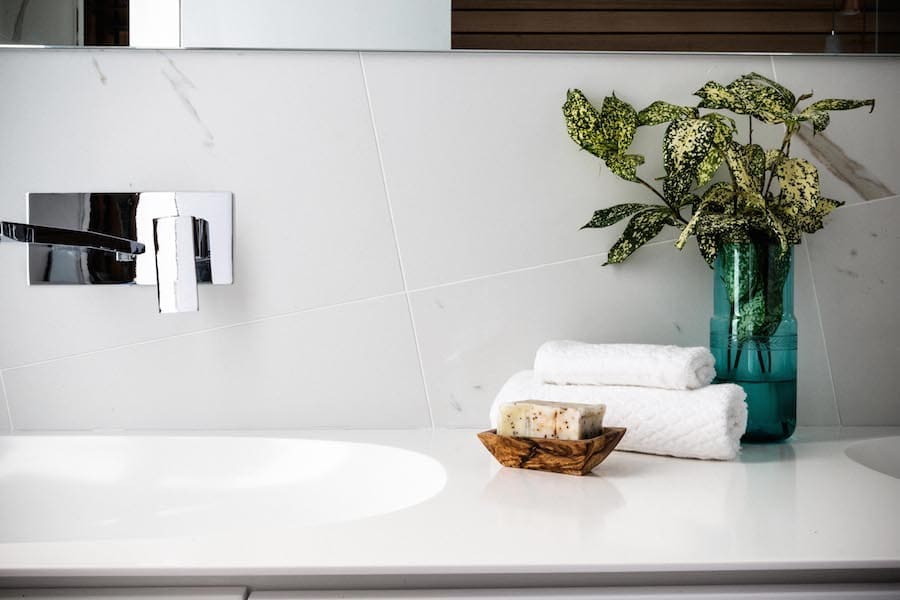 If the bathroom is really tight, Darren recommends adding storage over a mirror.
"I would take wall storage over a mirror any day — you'll be grateful for it."
The type of storage you select is also important.
"Opt for drawers rather than cupboard doors on the vanity," says Darren.
Another tip we would add to Darren's list is consider retiling the space to create the illusion of space. The shape and size of tiles, and the ways they are laid, can trick the eye into feeling a space is larger than it really is.
What did you think of Darren's tips to overcome the challenges of a small bathroom? Do you have more to add? Share them in the comments below!