Winter is here and so it's that time of year to be using more blankets and throws around the home (and be wearing more knits and woollen items too!). Keep these delicates looking amazing and smelling divine with this simple DIY wool wash recipe!
You only need a few ingredients — which you most likely already have in your laundry cupboard — and it makes a large batch that will last you all winter long. Here's how to make it…
Related article: The best way to clean your shower and glass screen — and it's natural!
Related article: Speed cleaning: How to have a clean house before lunch
Items you will need:
4 cups soap flakes (or you can grate your own as I did)
4 cups boiling water
1 cup methylated spirits
30 drops of your preferred essential oil (I used lavender oil from Thursday Plantation)
Steps:
1. Combine the soap flakes and bowling water in a large boil and stir until dissolved. You may like to use a whisk to gently combine them.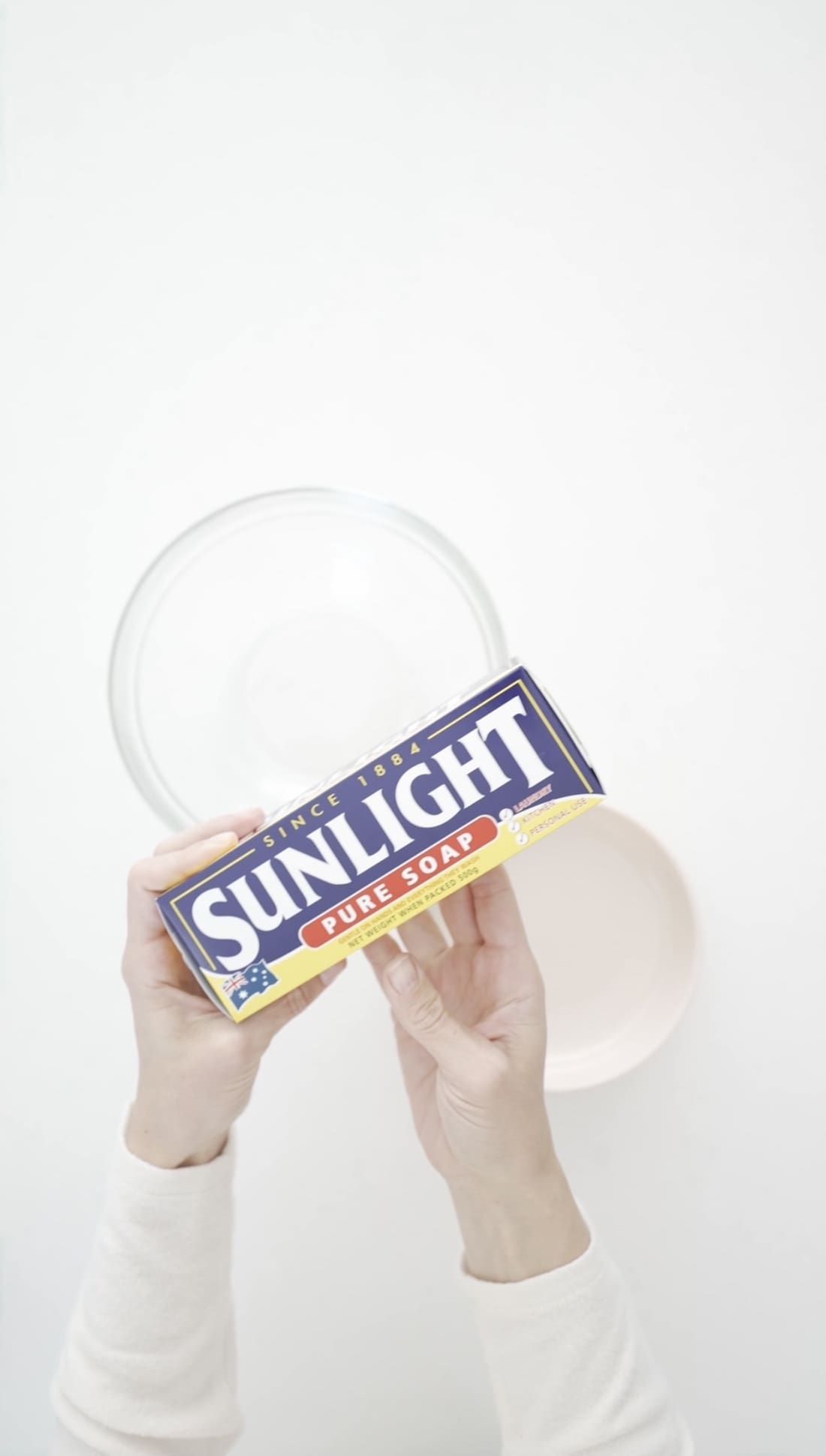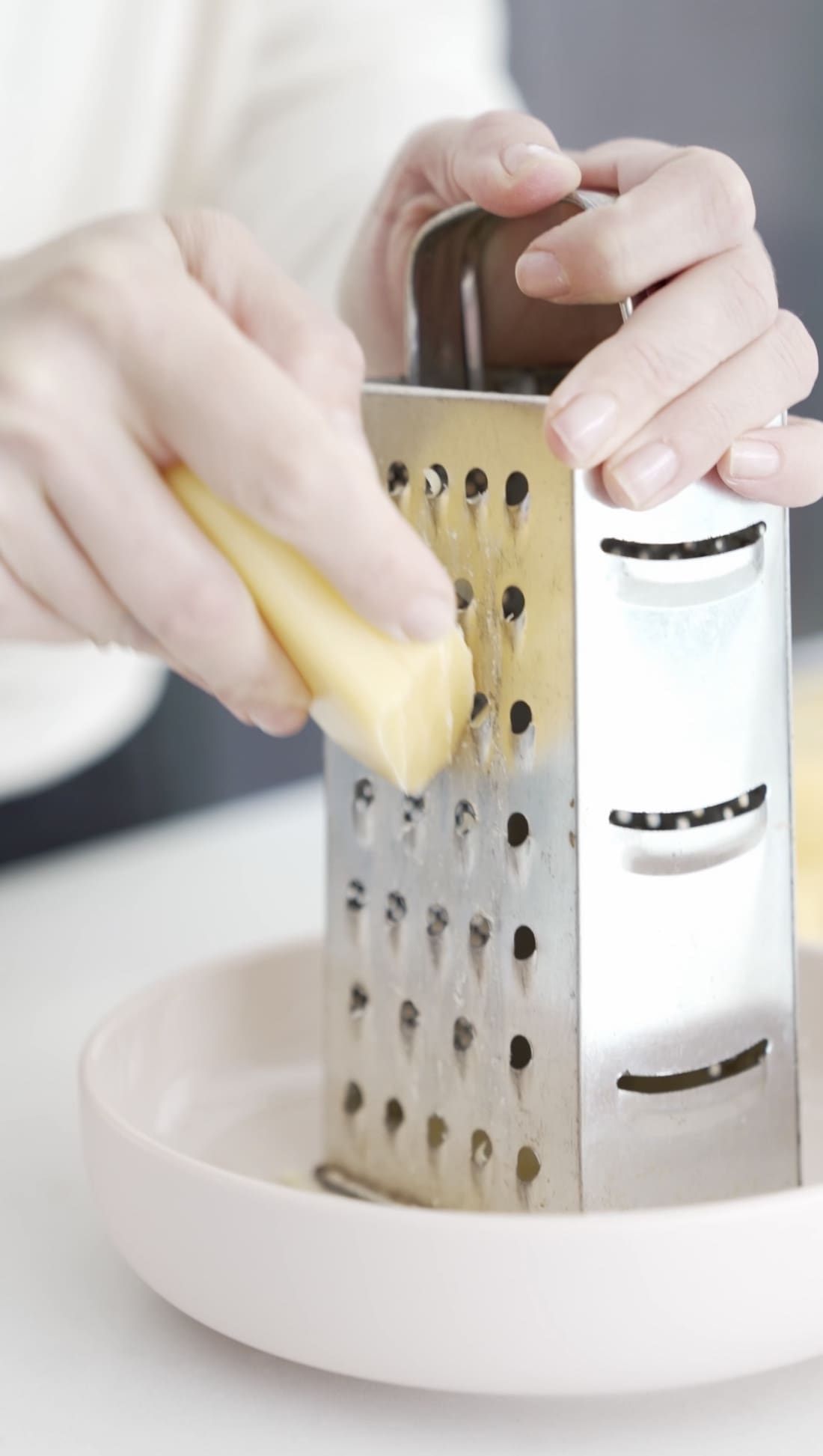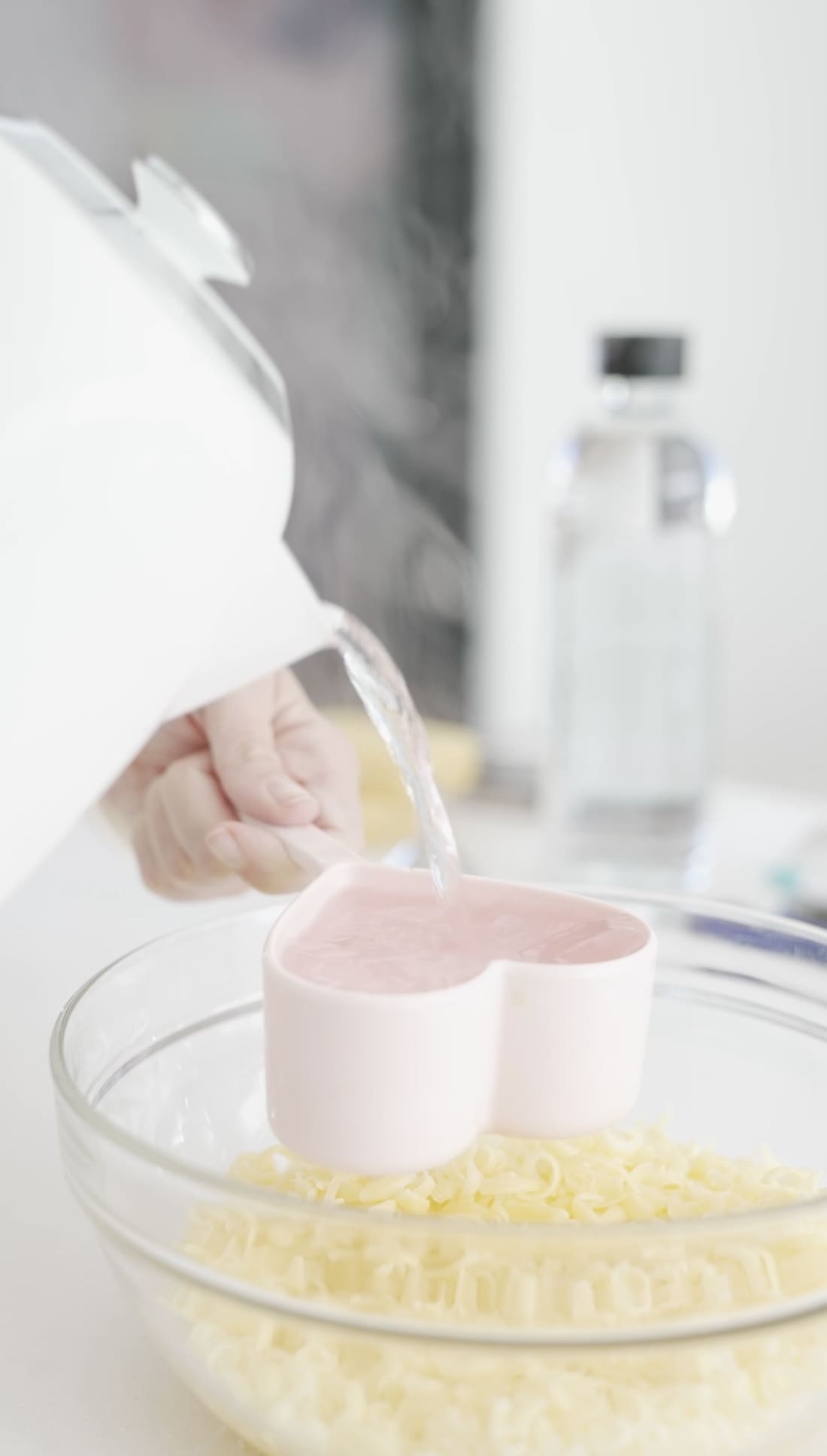 2. Once dissolved, add 1 cup of methylated spirts (I know, sounds so weird… but it works!).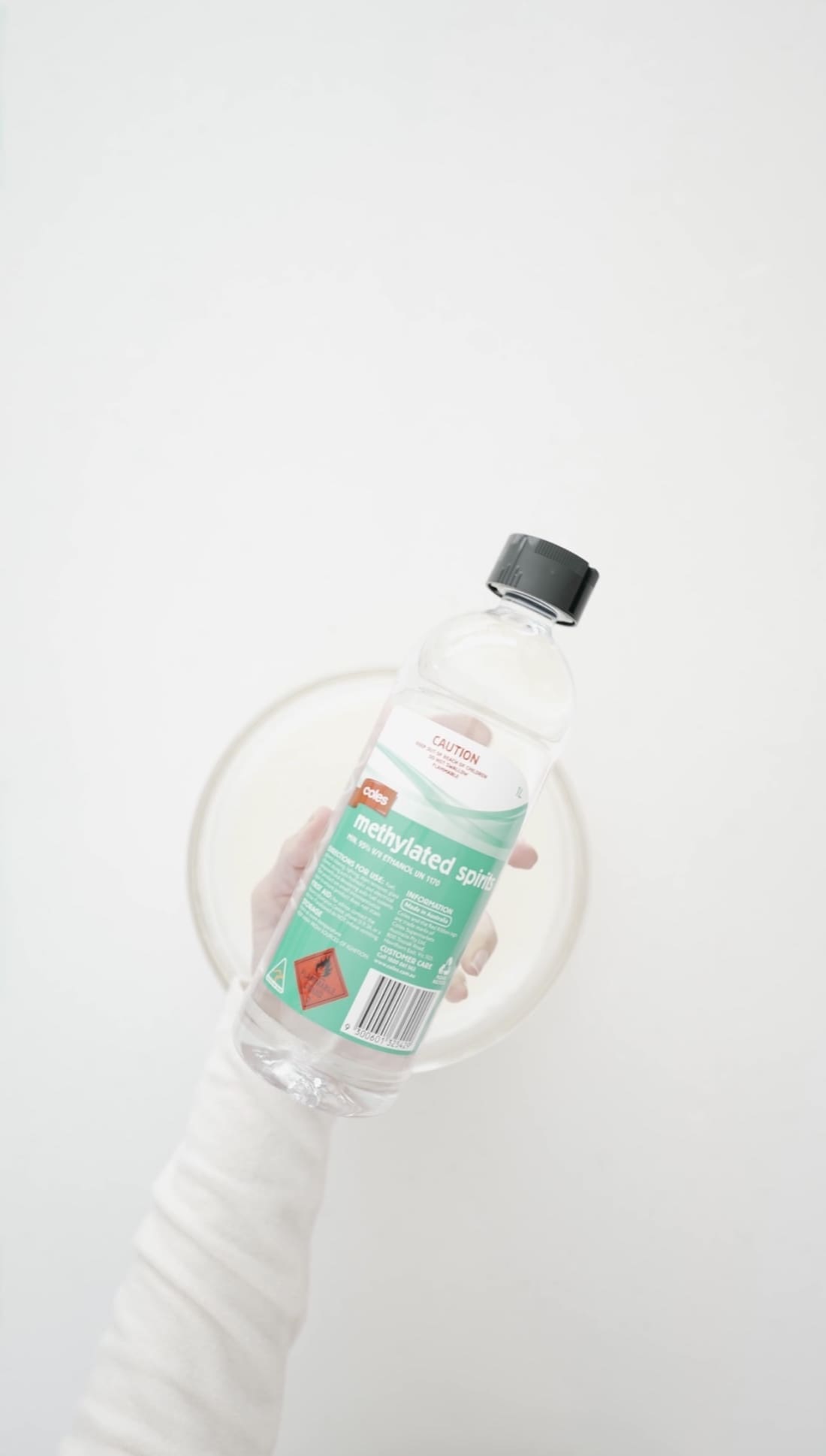 3. Add 30 drops of your preferred essential oil. I used lavender oil as I love the smell — it evokes feelings of cosiness for me — or otherwise eucalyptus oil is another great option.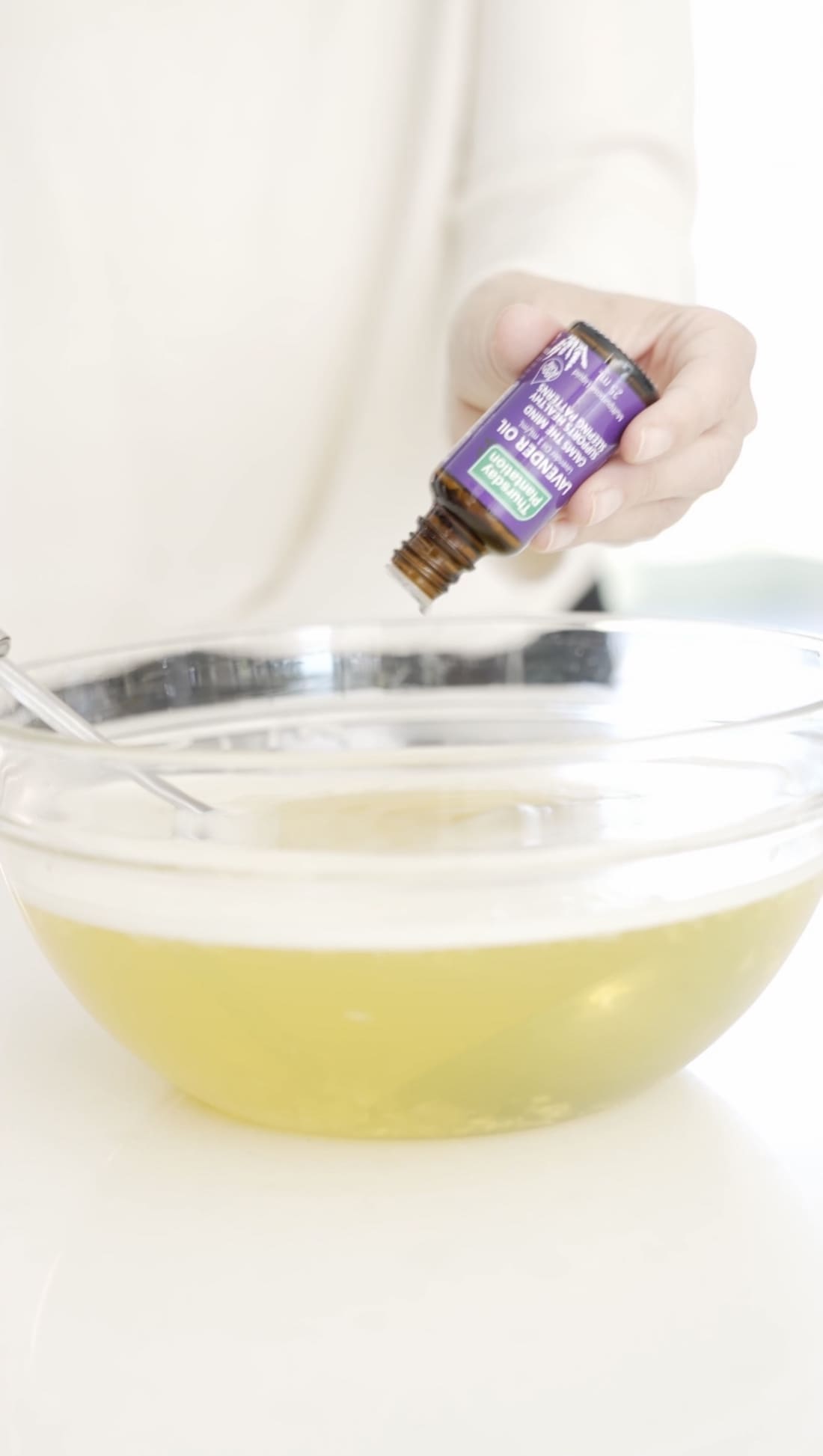 4. Pour into an airtight storage container. Note: this wool wash sets to a jelly consistency (something I wasn't expecting when I poured it into this glass bottle) so be sure to use a container with a large enough opening that you can put a spoon or scoop into.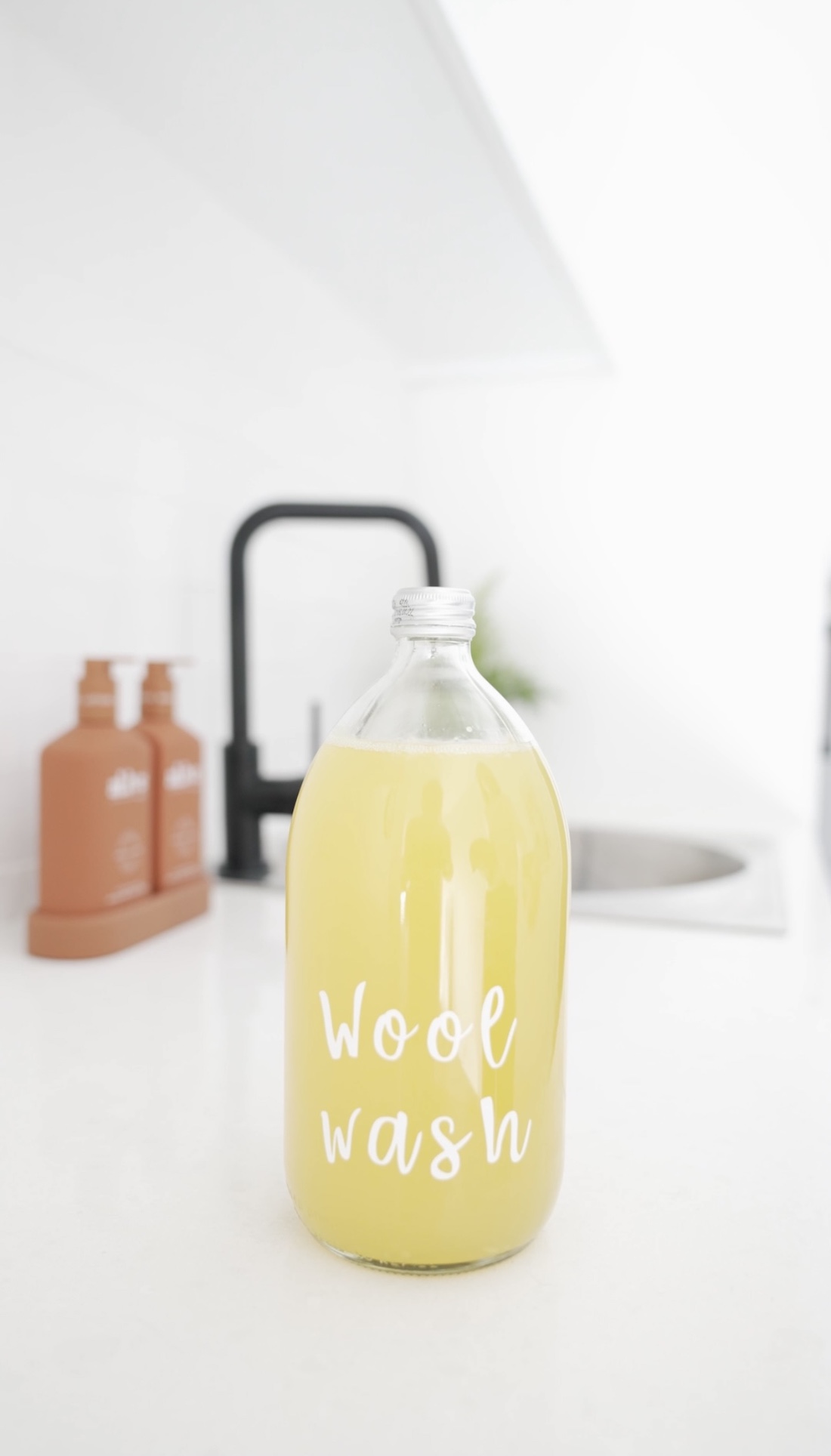 Your DIY wool wash is now ready to use! Simply add half a cup to your load when washing on a delicate cycle or you can apply a small amount directly onto garments to treat stains.
This DIY wool wash recipe will leave your knits and woollen items feeling soft and smelling divine.
Are you going to give this wool wash recipe tutorial a go? Be sure to save an image to your Pinterest account or save this video on Instagram so you can find this recipe when you need it!