Supported by Maid2Match
Maybe you've got guests coming over for a long lunch, or your in-laws are dropping by for a surprise visit. Or maybe you've just found a big burst of energy and a pocket of free time in your schedule. Whatever the reason, sometimes we need to speed clean our home before noon, and we want to leave the house neater than when we started — not with half-tidied messes everywhere.
Speed cleaning is different from thorough cleaning. There's less attention to detail, with most of your effort put into making your home look clean and neat. So while this won't work in the long run, it can definitely help spruce things up for unexpected guests, or declutter your home until you can get to the scrubbing — or get a professional cleaner to do the full clean up.
The key to speed cleaning is efficiency. If you want to get a tidy appearance with minimal time and effort, you'll need to be systematic. Limit your tasks and tools to only what is necessary. And make sure to leave time to freshen yourself up, too!
How to have a clean house before lunch? Grab your cleaning equipment and ready, set — go!
Related article: Best essential oils for cleaning and our top cleaning HACKS
related article: The best way to clean your shower and glass screen — and it's natural!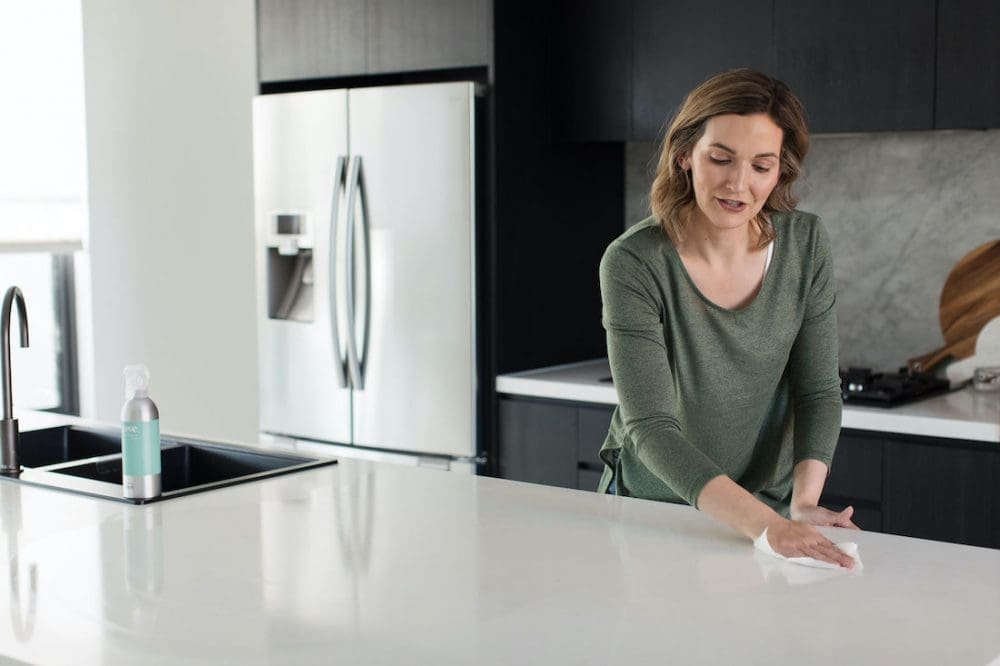 Words by Lauren Schwartz
Basic speed cleaning equipment
Leave the sponges and steam cleaners in storage. This is all about surface cleaning — you can deep clean your floors and scrub down your walls later!
Items you need to speed clean your home:
one big container (a laundry basket, bucket, or box will do) for any clutter
one smaller container (like a bucket or caddy) for your cleaning tools
one large rubbish bag
air freshener room spray (try this DIY trick for your own custom scents!)
microfibre cloths
handheld broom or vacuum
all-purpose cleaning spray (or go all-natural with these options!).
Feel free to pull up an upbeat playlist, and put on some comfy clothes — this is going to be fast, dirty work (literally!).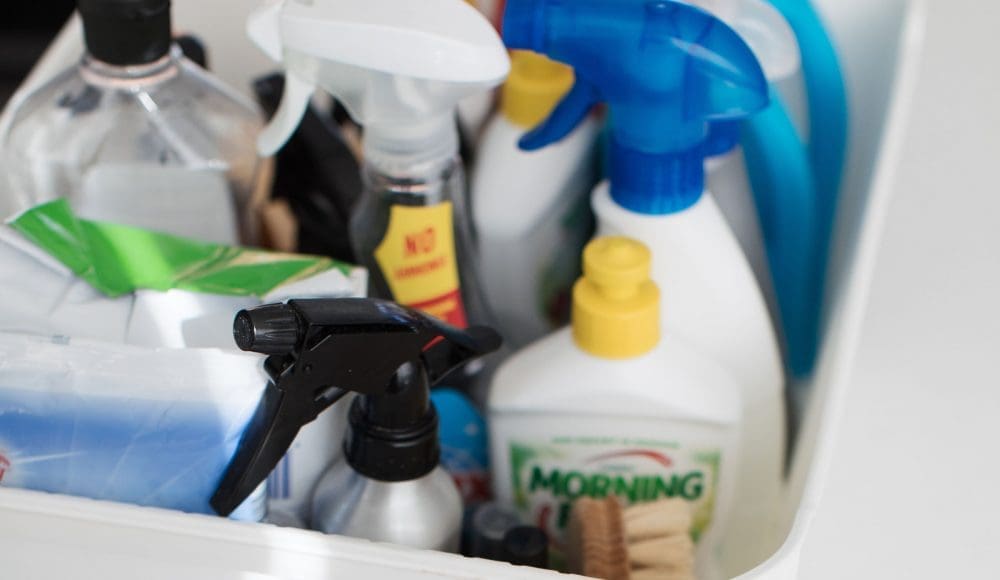 Work by room priority
For unexpected guests, the key spaces you'll need to clean are your entryway, living room (and any other space you'll be hosting people), guest bathroom, dining room and kitchen. If you don't get to the bedroom, kids' rooms, or master bath in time, it's fine — you can just close the doors. It's more important to clear up the places people will actually see.
If you're speed cleaning for yourself, work on the most high-traffic areas first: bedroom, bathroom, living room and kitchen. Or if you'd rather get everything done, go from top to bottom, left to right — start from the upper-left corner of your house, working your way across then down!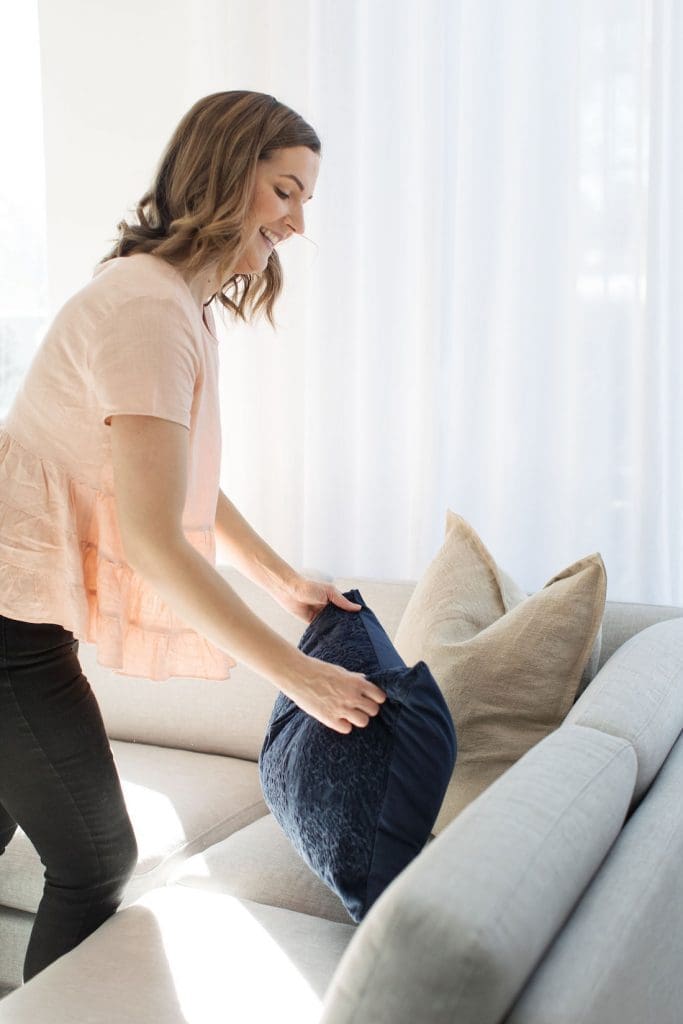 Cleaning pattern
Run through the following actions in each room, and be quick but thorough! Ideally, you spend 10-20 minutes in each room, tops.
Open any windows to air the room out.
Gather any clutter lying around. Make snap decisions — either put something back in its place, put it in your big container, or toss it in the rubbish bin. If you can put things inside drawers, cabinets, or storage boxes for the meantime, do that. You can reorganise them later on.
Straighten any skewed items or furniture. Replace books, stack magazines neatly, push couches back into their proper places. Replace any cushions, throw blankets, and covers (or position strategically to cover any stains!).
Spray then wipe down any exposed surfaces, using your cleaning mixture. This includes tables, benchtops, windows, cabinet doors, mirrors, and doorknobs and other handles. If you're hesitant about spraying wood surfaces, go over them with a dry cloth to get rid of any dust.
Vacuum or sweep the floor to clean up any dust or debris. You can also use the upholstery attachment of your vacuum to go over your couch or rug quickly (as long as your rug can take it). Again, prioritise exposed flooring — your guests won't look under the couch (we hope).
Use your room spray then turn on any electric fans to get the air circulating. Getting rid of odours is just as important as getting rid of any mess. You can also put a pot on the stove with some lemon rinds and herbs or essential oils, then let it simmer to infuse your home with a fantastic scent.
When you're finished, don't forget to put the clutter container out of sight! You can deal with it after people have left, or after you've finished cleaning everything up.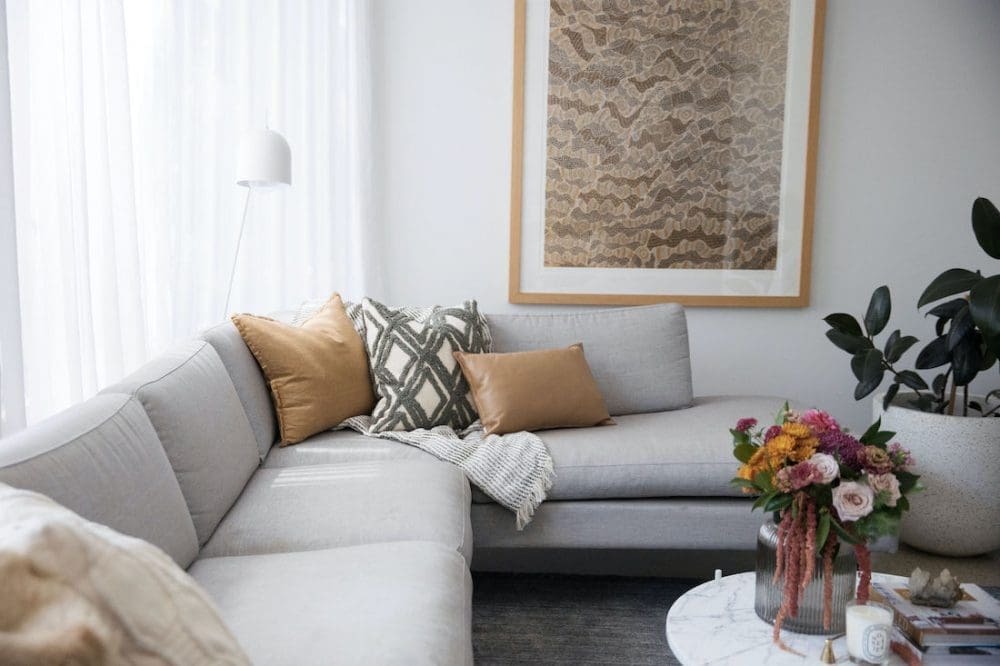 Other tips
For bathrooms, you can pour some cleaning solution into the toilet, let it sit, then flush. Wipe down the toilet seat, and replace any supplies (toilet paper, soap, towels) as needed.
For kitchens, any dirty dishes can go right into the dishwasher!
If you have any rugs or mats — like a welcome mat — take them outside for a quick shake to remove any dust. If you're out of time, just replace them and hide the dirty one for cleaning later.
And of course, once you're done speed cleaning, don't forget to clean up yourself too! Leave 10 minutes at the end to freshen up, wash your face (or take a quick shower if you can get away with it), change clothes, brush your teeth, and put yourself together. Drink some water (and grab a cookie if you've got one — you deserve it!) then go greet your guests with your best smile.
Do you have any other speed cleaning tips we should add to this article? Share them in the comments below!
About the author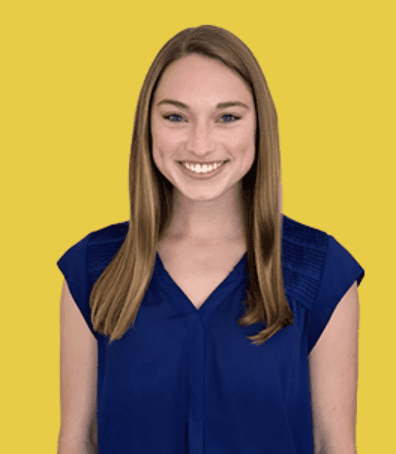 Lauren Schwartz is Maid2Match's Marketing Executive, overseeing content writing, search engine optimisation and social media. She enjoys writing about home maintenance, interior design and lifestyle topics. When she's not working, Lauren is in search of the best cold brew nearby or reading a good book.