Located in an unforgiving laneway, today's real home tour is not your average block of land. The graffiti-art covered laneway doesn't look like the place you'd find a family home, but step inside Fitzroy Lane House, and it's a whole other story.
We take a look around this raw and textural home that is just… so cool! Let's explore.
Related article: A look inside the sleek, curved beauty of Turn House
Related article: Lantern House: A light-filled sanctuary with internal balcony and statement stone features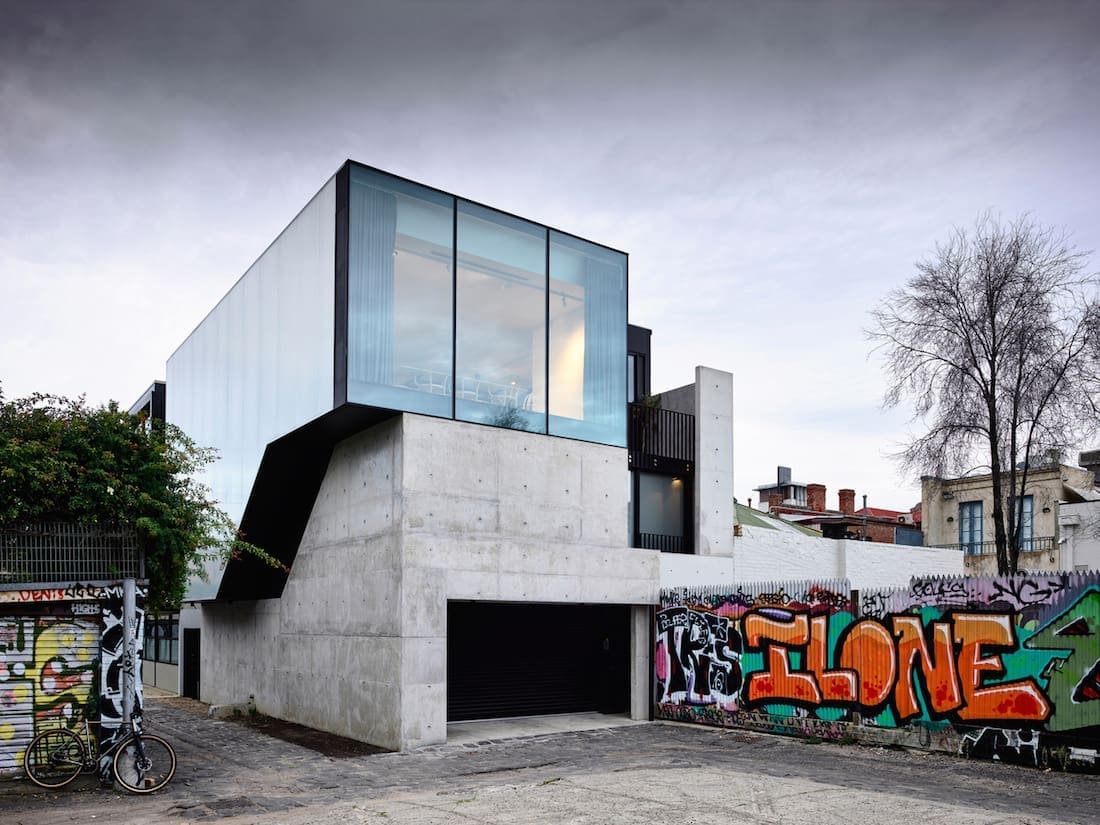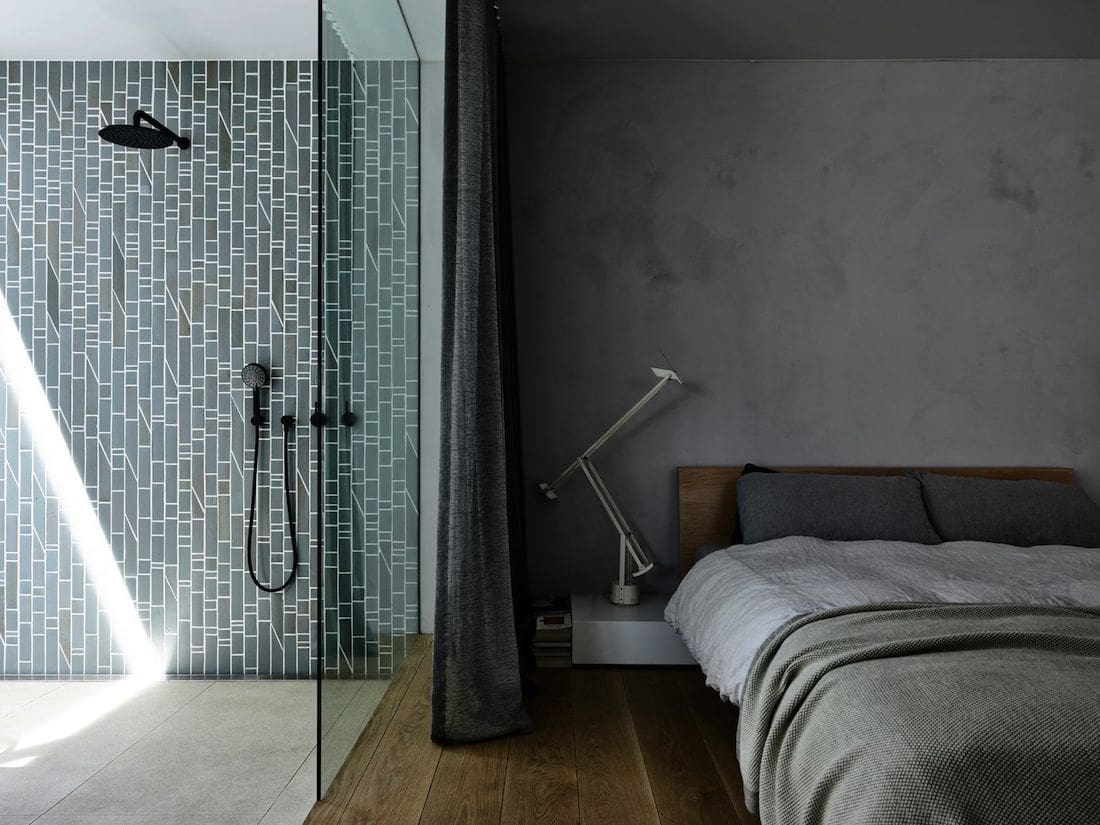 Working with award winning architects, Kennedy Nolan, the brief for this home was pretty simple — place for family, with a work from home space.
Housed in a back alley in Melbourne's Fitzroy, this block is just 15 x 9m. It might not strike you as somewhere that a family home could be built but with the creative talents of the Kennedy Nolan team, they designed a 3-bedroom home, including an office, over 3 levels.
Working with the constraints of the block, they focused on harnessing natural light and ventilation to nail their brief of a family home. The polycarbonate sidewall (pictured below) floods the house in soft, filtered light.
Plus, taking into account the acoustic considerations of the site, they used a robust materials palette that not only creates a more comfortable environment — it seriously enhances the cool-factor of this project.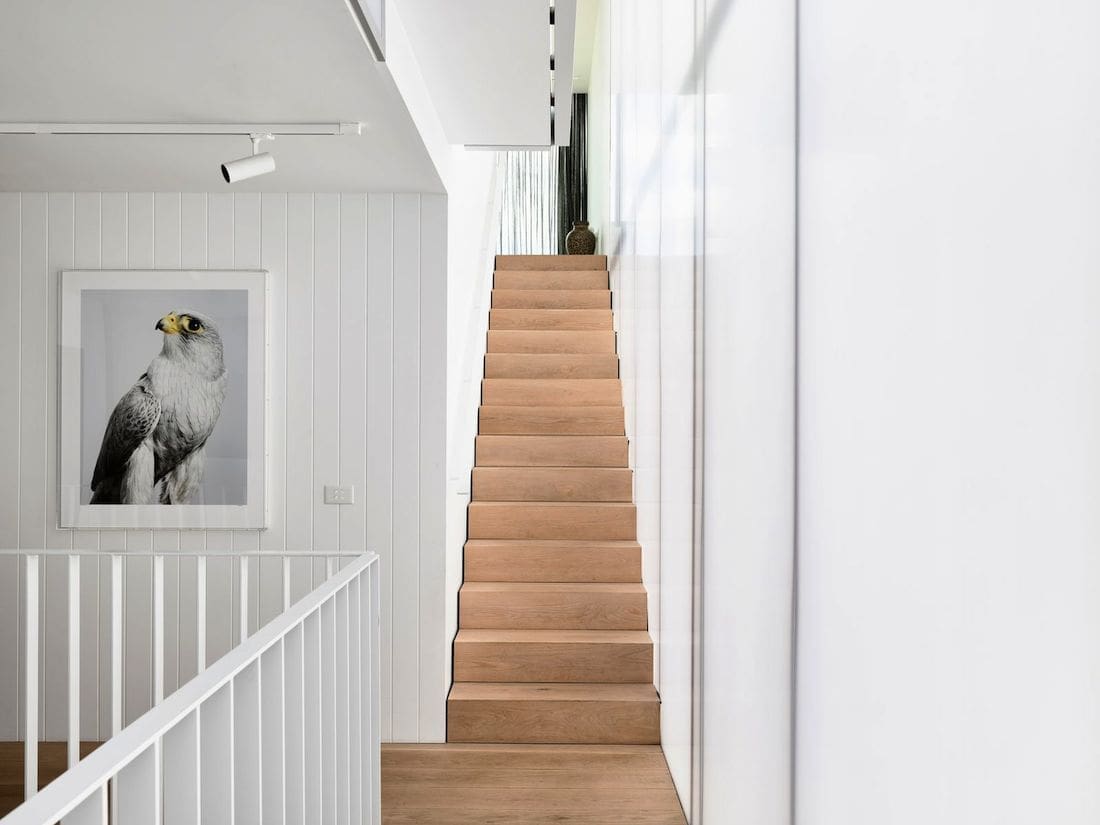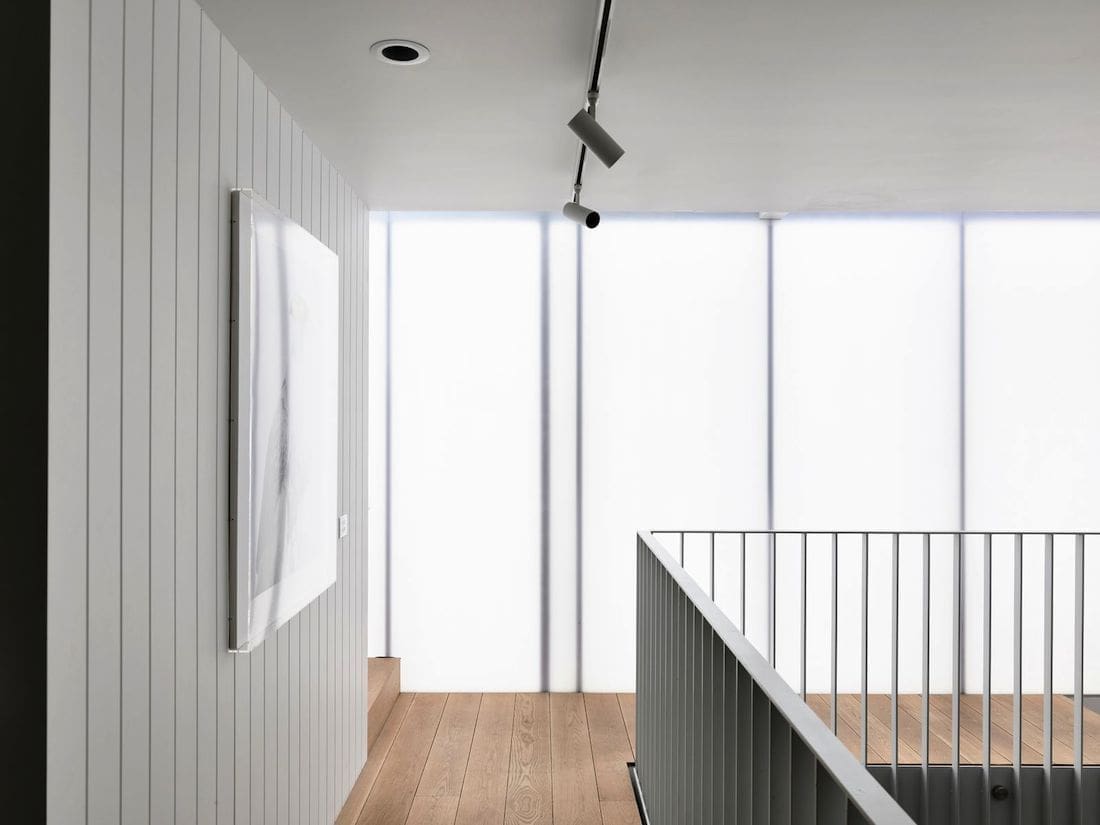 The tight vertical space of Fitzroy Lane House, is raw and textural.
The ground level houses a double-garage, home office with separate entrance, and its own bathroom.
Travel up the light-filled stairs to the second level, and you'll find the bedrooms and bathrooms. These rooms are protected by thick concrete walls to make them feel comfortable and secure.
The master bedroom and ensuite blur into one space, separated only by a sheer curtain when needed, to allow as much natural light into the space.
The top level houses the main living areas, which take full advantage of the home's enviable Melbourne city views.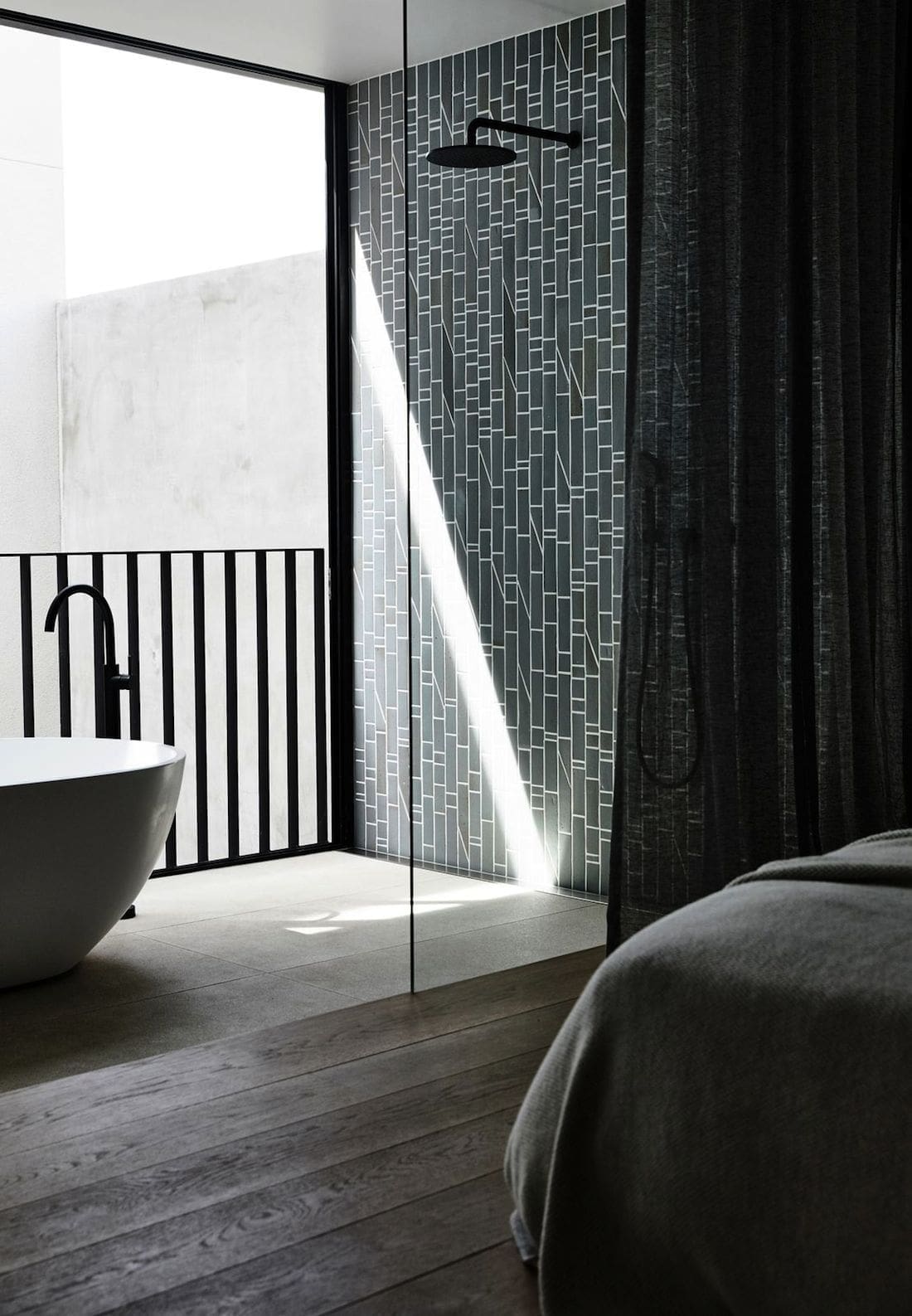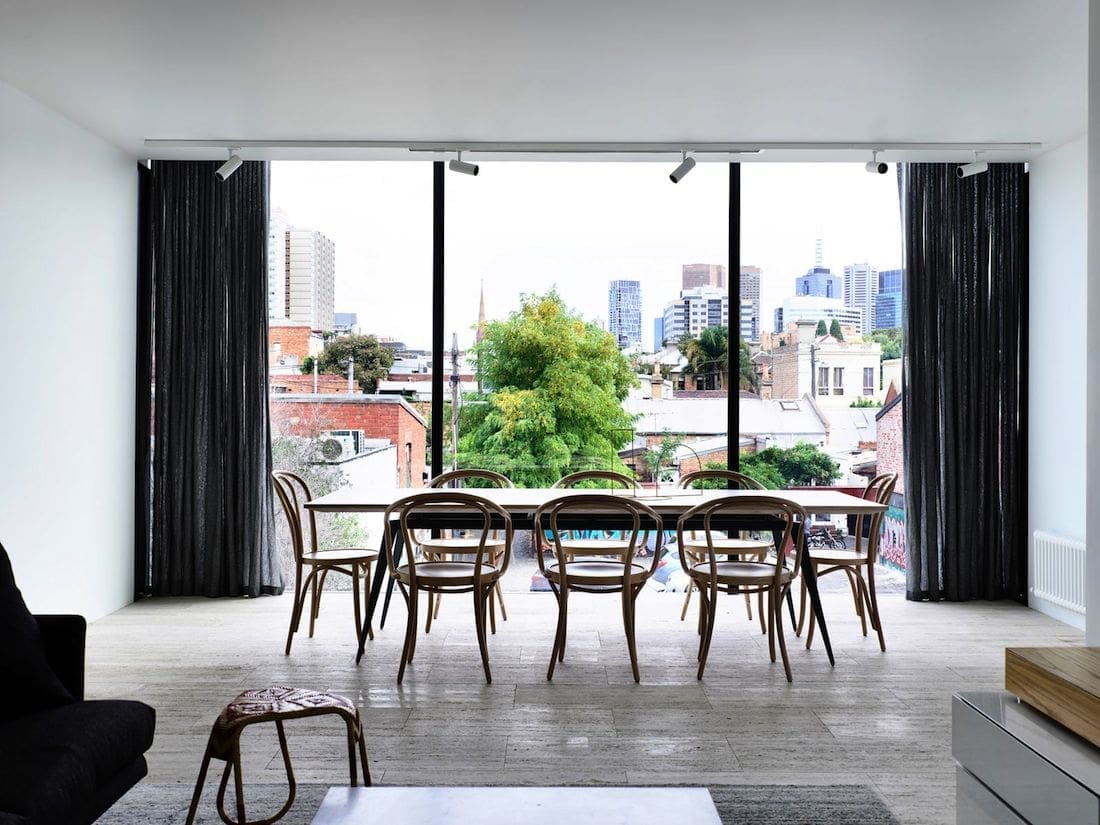 Fitzroy Lane House shows what's possible for small, urban sites and how they can be transformed into a private, inner-city oasis.
"The context for this house is the back of all the adjacent properties," explains the Kennedy Nolan team.
"This required a particular response, an architecture that wouldn't diminish the unique urban design quality of the laneway which is so important to the history of inner-city Melbourne.
"We were also conscious of being expressive of new forms of habitation. Our approach avoids overly domestic representations of punched-hole doors and windows, decorative detail and conventional thresholds. And rather deployed a reduced palette of tough materials in undifferentiated abstract planes to make an architectural object which is resonate with the context, yet distinct from it."
We loved taking a look through this truly unique home. To see more projects from Kennedy Nolan, visit their website or Instagram. Could you see yourself living in a laneway home like Fitzroy Lane House? Chat with us in the comment section below.