Our friends at Handkrafted have been kind enough to share one of their stories with us — a profile of furniture craftsman Jason Stancombe, the man behind Relm Furniture. If you love clean line, wood furniture, head to handkrafted.com to see their community of craftsmen for exceptional quality, custom built furniture. (Luke and Veronika from Christopher Blank who we recently featured are also part of the Handkrafted community.)
Related article: Meet the makers of Christopher Blank
Related article: Experimental and playful design pieces from YOS studio
Relm Furniture
By Penelope Barker
After 16 years behind a computer working as a graphic designer, Jason Stancombe made the leap from screen to woodworking studio. Penny Barker caught up with a man revelling in working with his hands, beautiful timbers and exquisite details.
Take one glance at Jason Stancombe's finely crafted furniture and be immediately smitten by the simple, clean lines, beautiful proportions and exquisite details. "I am rather obsessed with details," laughs Jason, who launched Relm from his studio in South Geelong, Victoria, in April this year. "As a graphic designer I'd been sitting behind a computer for 16 years and had a longing to get away from it," says Jason. "I've always liked woodwork and doing things with my hands, trying to get in touch with the nature of wood. So I decided to take what I'd learnt from doing experiential branding in commercial environments into furniture design."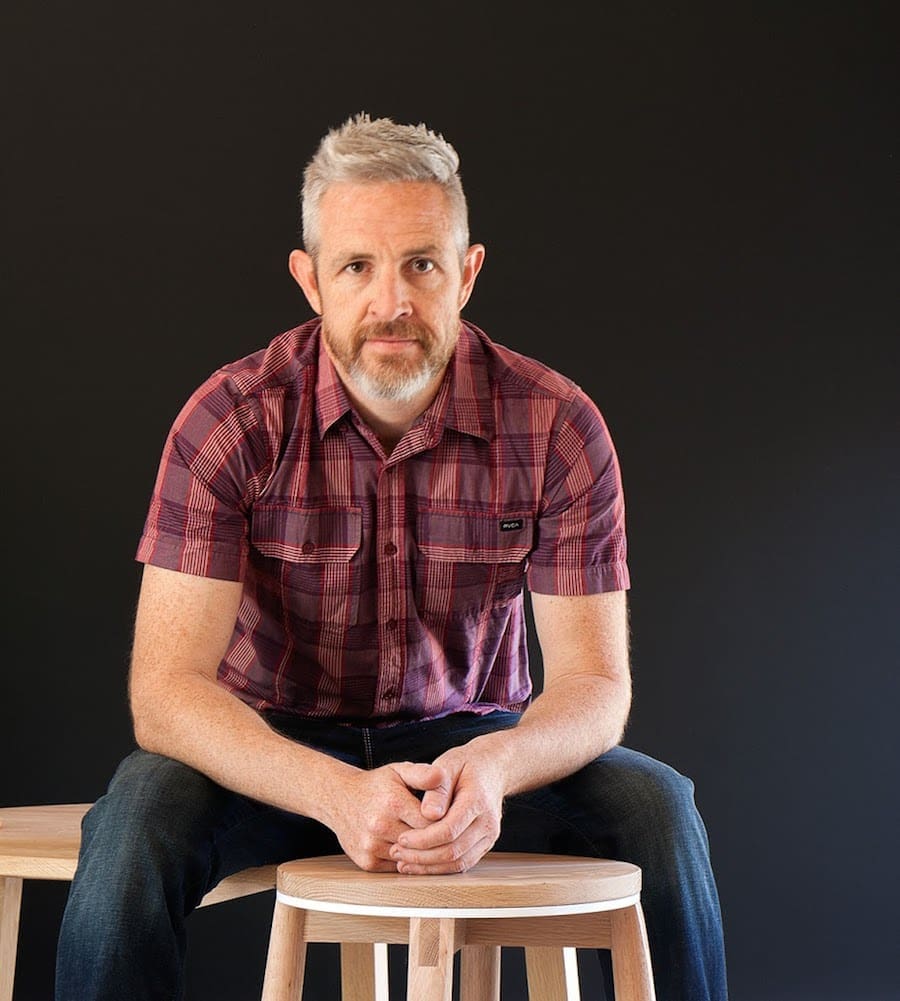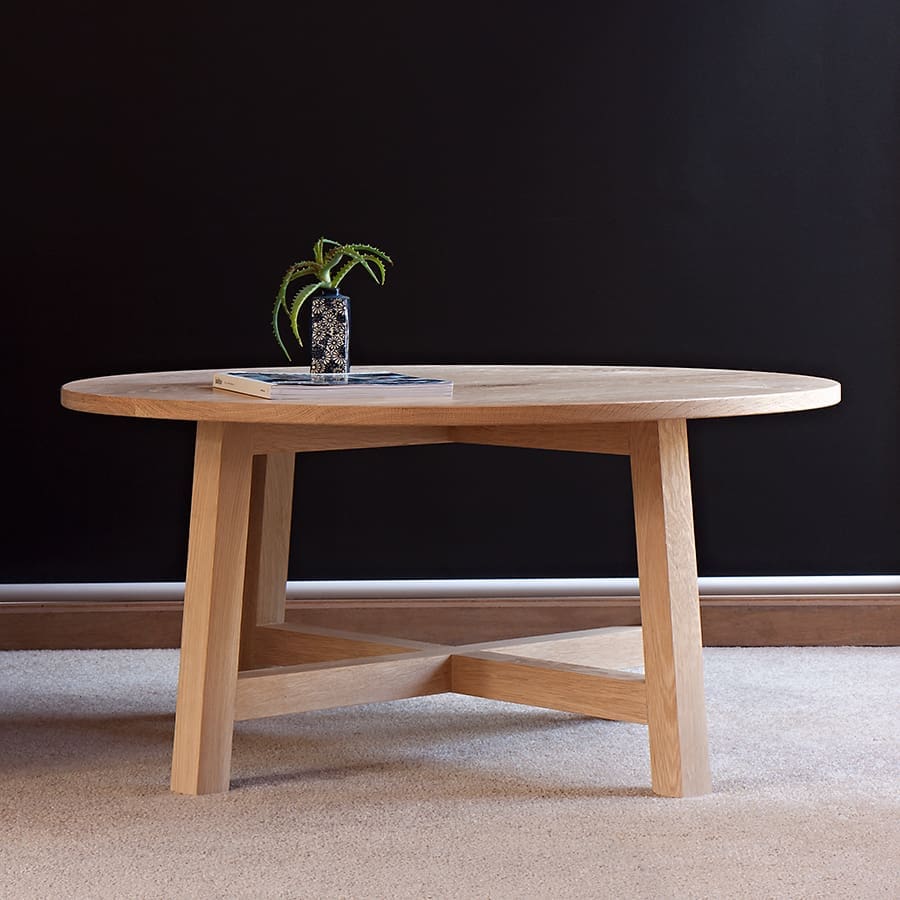 The name Relm, came from both an appreciation of the natural realm and in enriching a person's private realm.
Jason uses boutique timbers such as American Ash, American Oak and European Beech, all from sustainable, FSC certified sources, and has designed and produced a range of products including the 'Crop' stool with a powder-coated aluminium section sandwiched between an oak seat and legs, and the 'Durer' coffee and dining tables.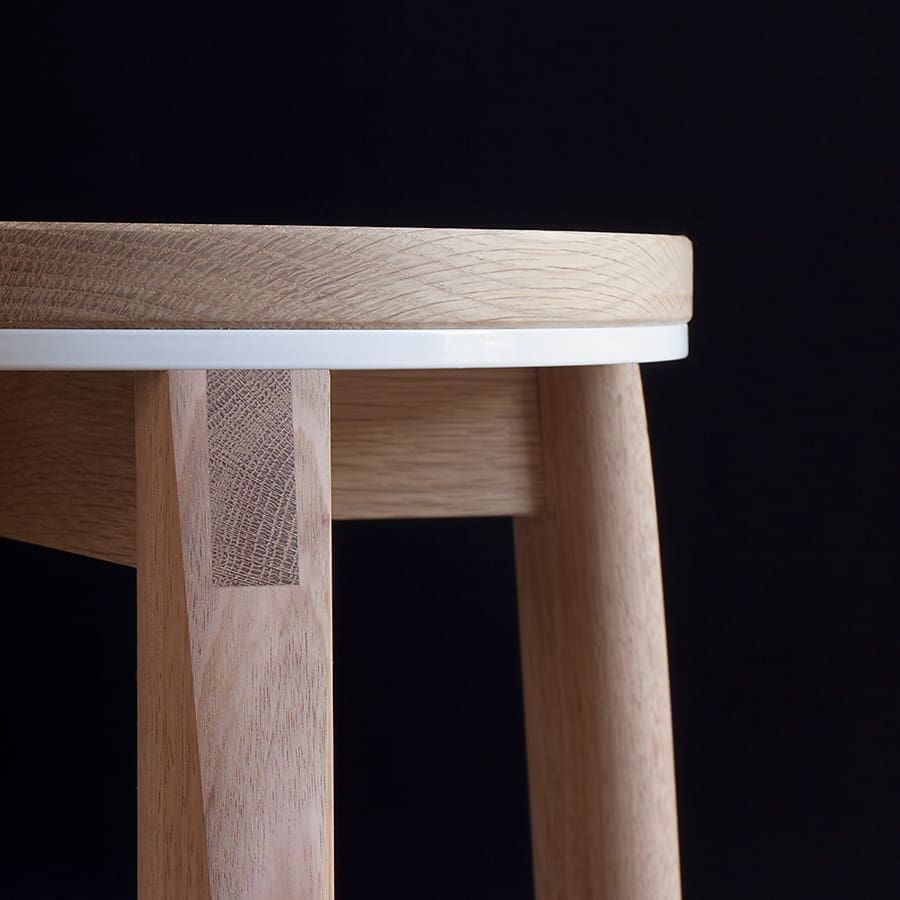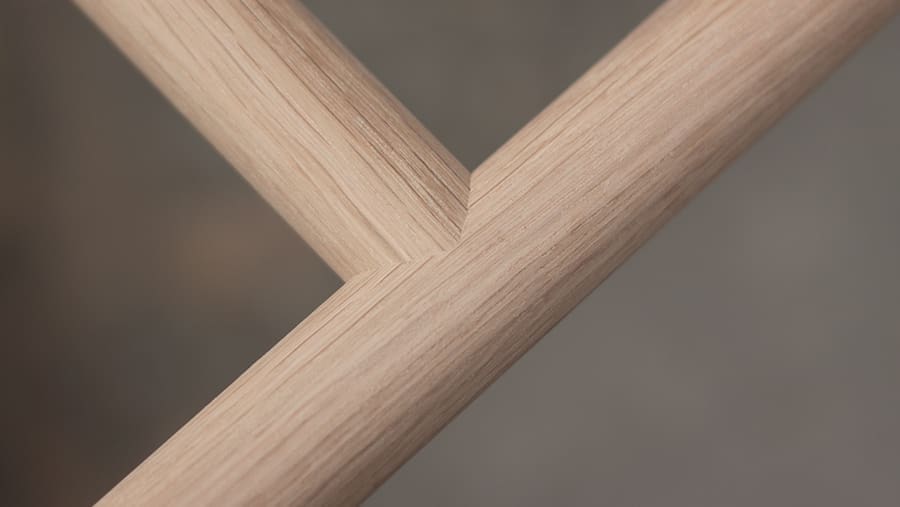 "It's been amazing and what I have been yearning for," says Jason. "I'm still being creative in what I am doing and to be around wood, be on my feet and using my hands is just amazing."
Occasionally, a few customers have approached Jason with requests to reproduce a piece with distinct similarities to the work of other designers. Jason responds to this by highlighting the opportunities he can provide "By approaching a bespoke furniture maker, customers have the opportunity to create something unique and special to them. Because the work I do is custom and hand-made, we can start from scratch, inventing furniture that matches the customer's tastes and existing decor. We don't need to replicate what's already out there." he explains. "It's about educating the client and steering them to invest in something special."
In addition to bespoke furniture, Jason is also working on a range of products. "I love doing the custom work and I'm loving designing new products as well. They are all hand-made to the same quality as my one-off custom designs but I don't have to design from scratch each time" he explains."Feedback on the products has been amazing, and we're looking to launch an online store soon."
"Relm is gathering momentum and it gives me confidence that people are appreciating what I am doing," adds Jason, a man clearly happy in his own new realm.
Check out Relm's finely crafted furniture on their website or connect with them on Instagram.