Clean lines, simple shapes and beautiful style. Today we have the pleasure of introducing you to up and coming designer, Geri Sloyan from YOS studio.
Geri creates beautiful lighting and furniture pieces that are designed to celebrate the materials and stand the test of time.
Related article: Christopher Boots architectural lighting
Related article: Lighting by designer Ross Gardam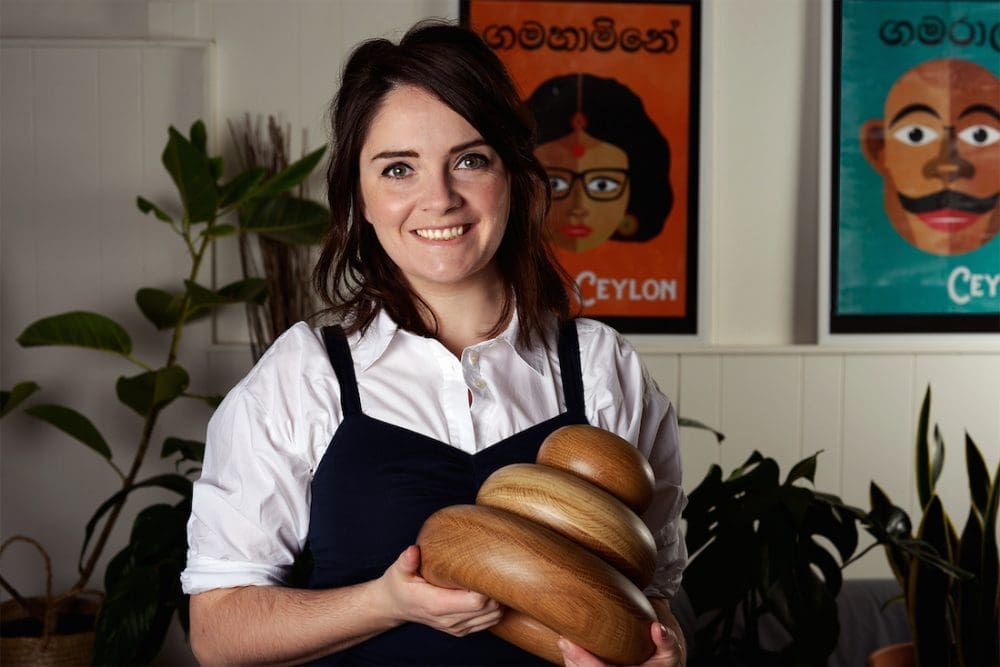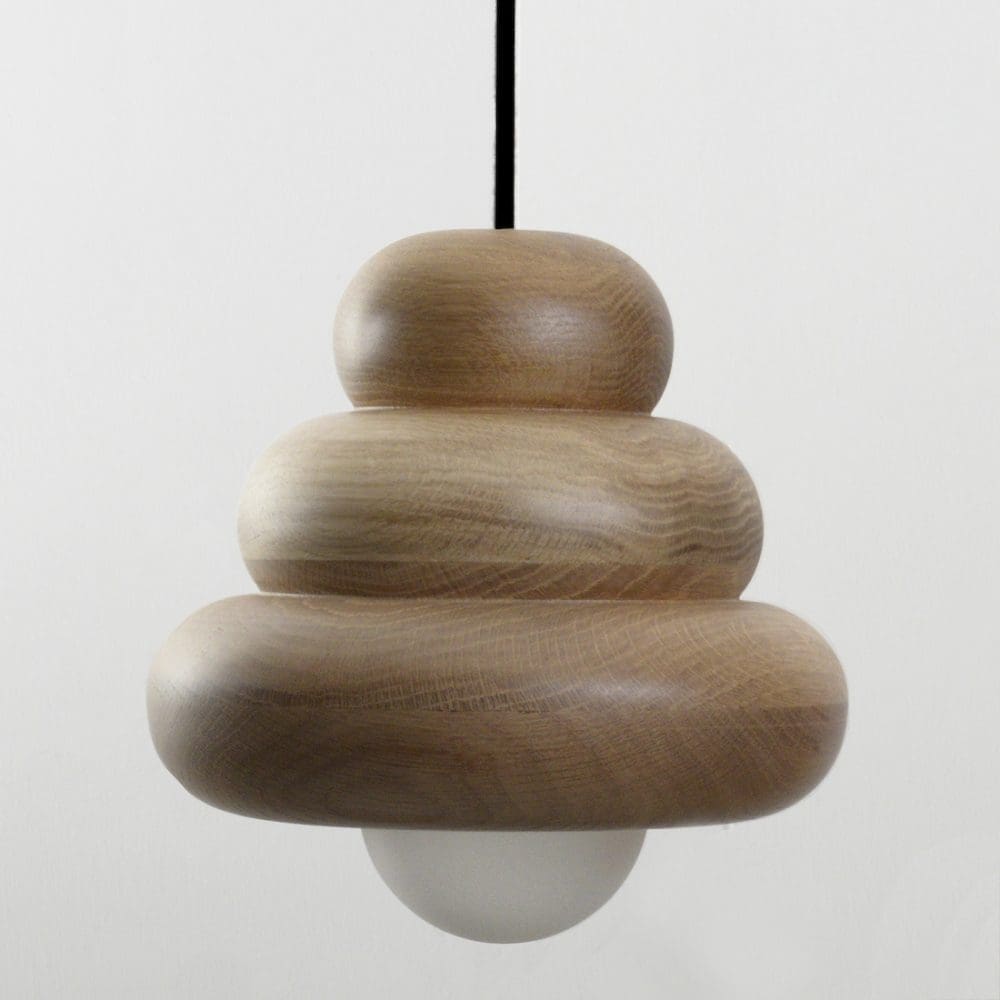 Geri's passion for design stemmed from refurbishing old furniture as a hobby.
"My career started in event management and marketing which I did for over 10 years," Geri explains.
"I've always been creative and was refurbishing old pieces of furniture in my spare time and just loved it. I decided I wanted to try my hand at something new, so I enrolled in a design course.
"After graduating, I spent 2 years working as a studio manager for Dowel Jones where I learnt so much. Seeing my boss, Dale Hardiman, build such a successful brand from the ground up really inspired me to do the same."
Originally hailing from Ireland, Geri has called Australia home for the past 10 years and finds inspiration in the simple things.
"I produce pieces that are of the highest quality. I strive to create beautiful, pared-back, minimalist items that are true to the materials and stand the test of time.
"When I first started out, I would obsess over how my pieces needed to be the most 'original' pieces in the world. But over time, I started to look at the kind of products I love and that made me want to be a designer."
Her pared-back style focuses on simple design and proves that sometimes, the best designs happen by chance.
"The Torus Light Collection is all detailed around the 95mm globe. I wanted to design a light that reflected the robust and curvaceous, simple form of the light bulb.
"The original design was intended to be slip cast [a technique for forming ceramics]. When I had the form turned from timber in order to make the mold, I loved it so it kind of happened by accident!" laughs Geri.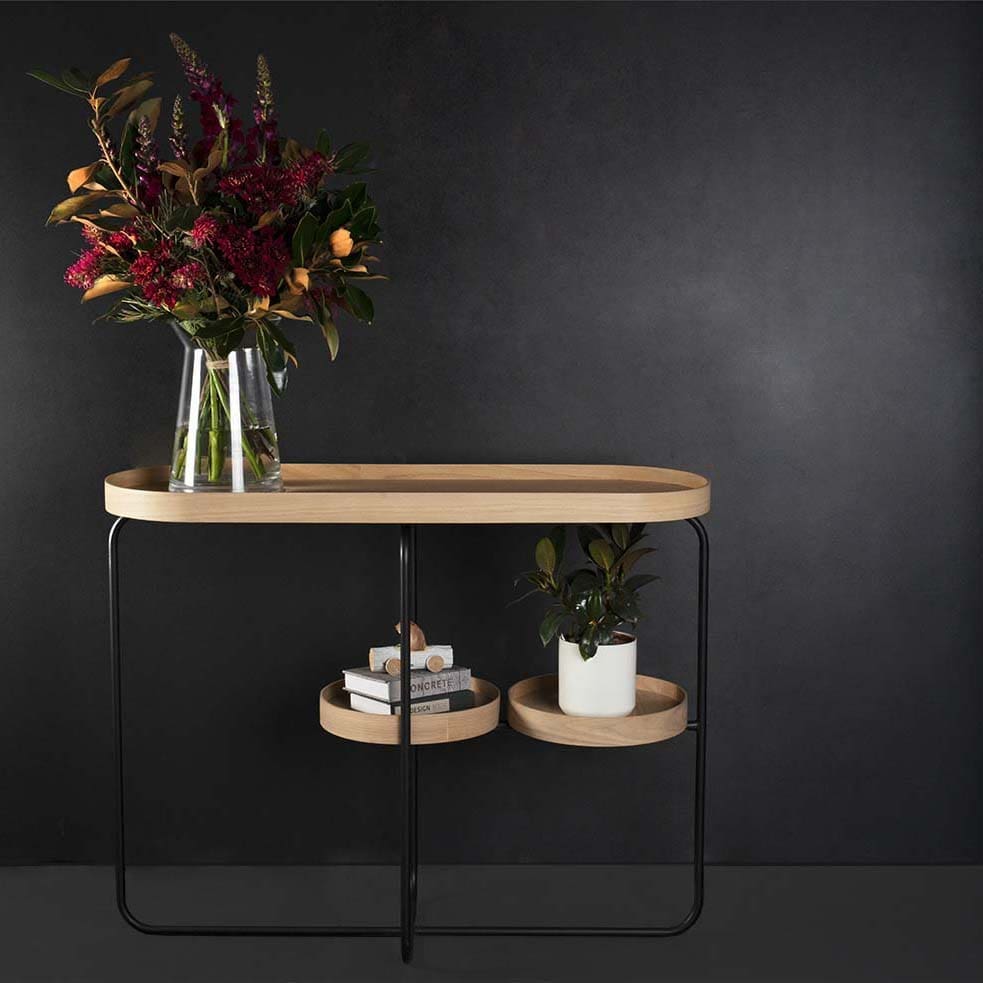 "The Shaker bar was the first piece of furniture I designed and I am really proud of it.
"Although I originally designed it as a playful update on the classic cocktail bar, it's generally used more as a sideboard or console."
Something Geri is clearly passionate about is working closely with local makers and manufacturers.
"It would be a viable business option for me to have my products made overseas, decrease the price and increase the sales. But that doesn't sit well with me.
"The way my products are priced means my customers really think about their purchase and are paying for longevity. There's a certain commitment to it," she says.
Her designs have a strong focus on quality as she aims to avoid the current trend of 'fast furniture'.
"We are such massive consumers and as a designer, I'm really conscious I'm adding to this issue. The guilt was something I grappled with for quite a while.
"Then I decided being my own business, I could focus on quality over quantity. Hopefully this is what my customers see and appreciate.
"I hope that by focusing on the material and manufacturing quality, I can offer customers objects they will cherish," Geri says passionately.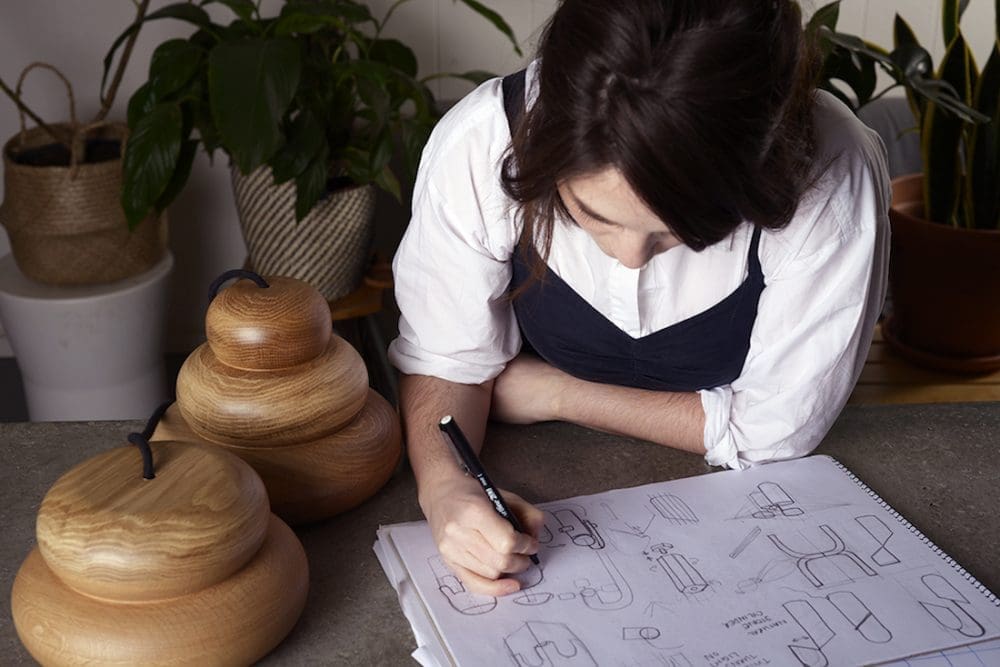 "When I design, I try to keep in mind not only who will be buying it, but also the impact it will have on the world. It's important to me to not fall into the trendy or fast furniture traps.
"I don't want to design something that a person will throw out in a year or two once a new trend comes around. I want to design things that will hopefully be kept forever. I'd really hate to see one of my pieces ending up in landfill."
Knowing her designs are loved by others is what gives Geri the biggest thrill.
"My career highlight so far has been making my first ever sale a couple of years ago. It really encouraged me to design more products."
"I'm excited about the future. I'm gearing up to release ceramic versions of the Torus collection and I also have a couple of desk lamps in the works, too. There's lots to look forward to – watch this space!" Geri says excitedly.
To keep up to date with what Geri has in the pipeline, follow YOS studio on Instagram or check out their website.