Haruyo Morita is the latest artist to feature in our series with bluethumb, Australia's largest online art gallery, where we're showcasing some of the best emerging and established artists across a range of art styles.
"I was born and raised in a small town of Japan. Where I grew up had a rich culture, well known for Japanese paper and pottery so it was natural for me to begin art at a young age."
But Haruyo's parents had more conservative career choices in mind for her so after finishing high school, she didn't return to art until she moved to Australia in 2003 and began painting.
"Without telling my parents, I took a few short courses at National Art School in Darlinghurst in Sydney and one holiday I went to Paris to a take another short course there."
Haruyo continued to pursue her passion for art and one day got the chance to exhibit at a local cafe in Parramatta which she says was a turning point for her.
"I was lucky enough to sell most of my works at the first show and I had the opportunity to chat with people who bought my paintings — the whole experience was just full of joy.
"It made me realise that this is what I want to do for rest of my life."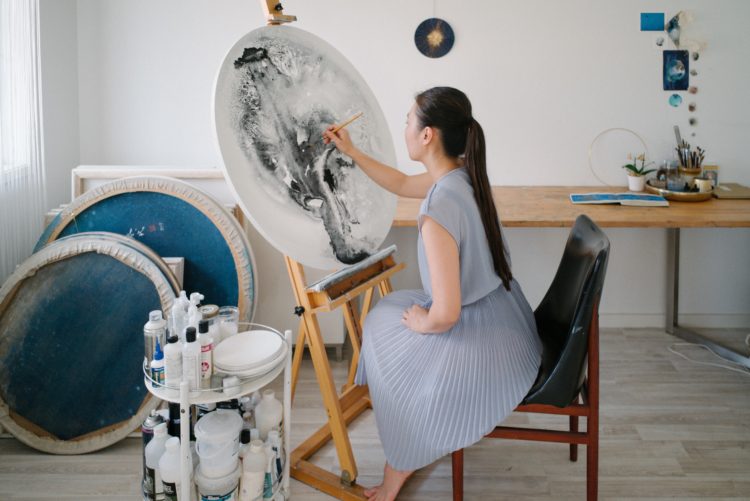 Her approach and inspiration to painting is unlike any we've heard before.
"Rather than looking for inspiration outside, my focus is to contemplate and focus inwards."
"I usually meditate before I start painting. Ten to fifteen minutes or sometimes longer, I will sit still and breath naturally and try to empty myself. In my culture we believe that if we empty our mind we can perform better in anything.
"Often I listen to music, burn some incense or sage, or smell essential oils. These things don't really sound like preparation for painting but making myself still and calming my mind is as important as painting itself.
"My current series is based on my own spiritual journey."
Painting mostly onto Belgium Linen, she stretches these out herself and then uses oyster shell powder and gesso as primer.
"I start every painting with Japanese calligraphy ink. I learnt Japanese calligraphy for 10 years so this is something I'm very comfortable using and the smell of the inks make me feel calm.
"Then I put layers of traditional Japanese pigments made by natural materials such as minerals and coral. I later apply acrylic paint and gold or silver leaf, layering these until they feel right."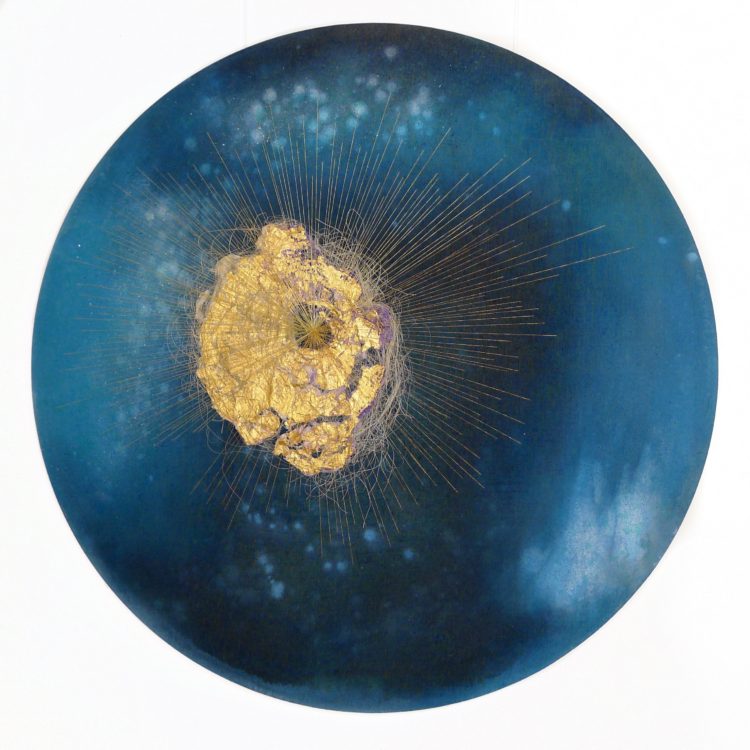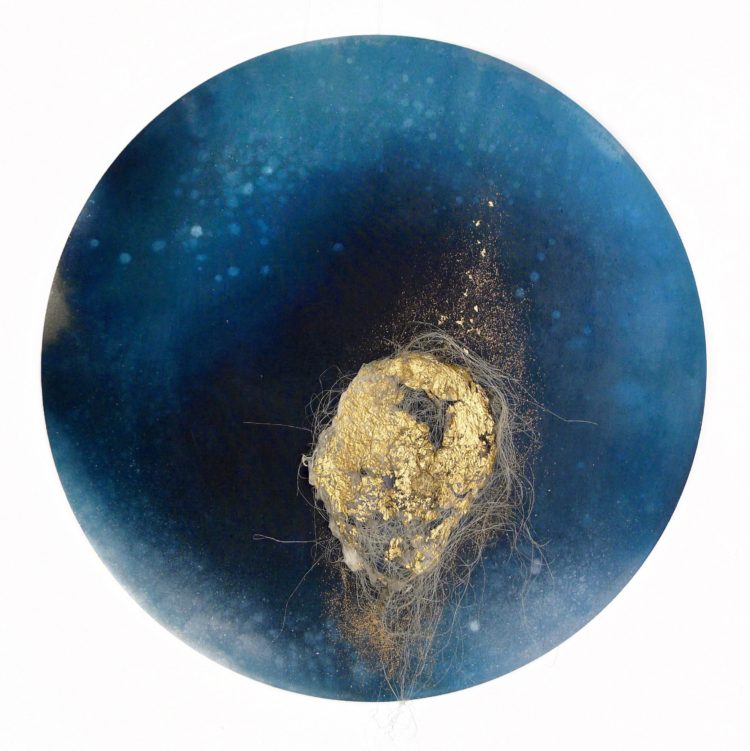 Her style has been an evolution though.
"I've changed a lot last couple of years — media, subject, colour choices, almost everything!" says Haruyo.
"As an artist I'll continue to evolve my style and change more in the future but the basis of my art concept hasn't changed.
"I started painting with oils and loved that medium for a while. Then when I changed my subject, I decided to go for watercolours and powder pigments — I didn't feel that oils suited the emotions anymore.
"When I switched to watercolour I didn't know what to do so one holiday I went to Paris and took a short course from a watercolour master. That changed my art dramatically.
"I experiment and challenge myself all the time… so I'm always creating my own way. My art and style is evolving all the time."
On joining bluethumb art gallery, Haruyo says she was unsure about the concept at first.
"I had never sold art online before and wasn't 100% sure about it but I knew how hard it is to find an exhibition space, advertise a show, and sell the art — it's a lot of work and I knew I had to start selling online from somewhere.
"I began to look for an online platform and bluethumb was suggested to me by a friend. I liked the minimalist look of the website that was a perfect fit for my art.
"The team at bluethumb have been so supportive and kind, and active in advertising my work. I knew from the beginning that I'm in the right place. I think it's like finding a gallery space and curator for an exhibition. Because we artists put so much into our art, when we show and sell, we need to find the right people who we can trust."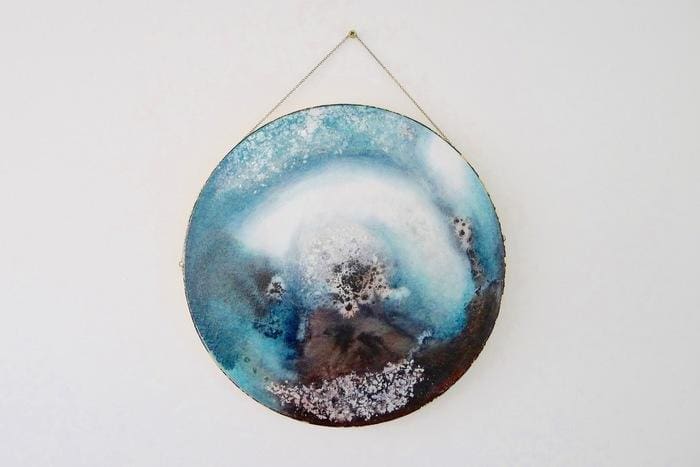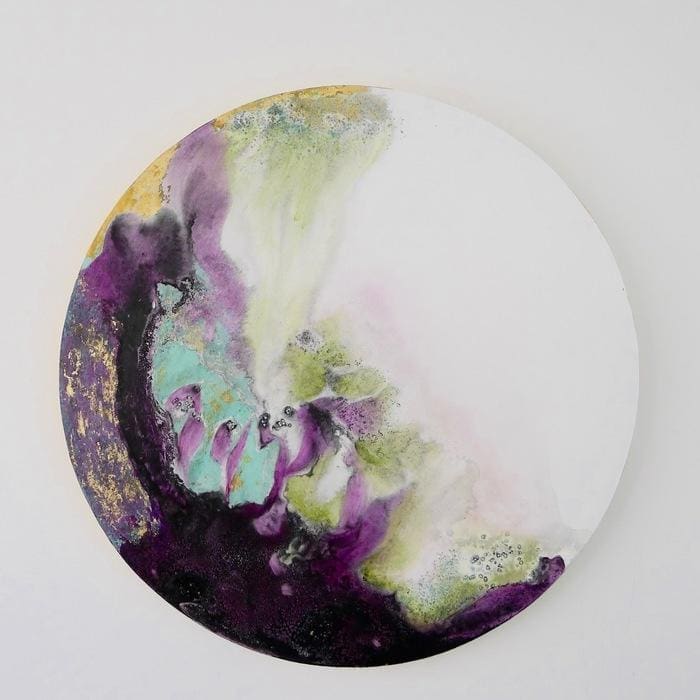 And while she says bluethumb has been a great step for her career and growing her audience, her goal for the next 12 months is to find a commercial gallery or agency that can represent her work in the physical world.
"I love everything about being an artist — the freedom, the act of creating, seeing beauty in many things, meeting lovely people, and even the struggle of making art and that process is very sweet for me.
"I've learnt so much about myself while creating art."
To discover Haruyo's work and thousands of other talented artists, visit the bluethumb website here. You can also connect with Haruyo on Instagram here.