A little while ago, I became desperate to find a solution to minimise the huge volume of bright, plastic kids toys that were taking over our home! We built our house pre-kids so when our architect asked us if we wanted a play room, we didn't see the point 'They can just play with toys in their room', we thought… And then we had kids, ha ha.
I'm all for letting kids be kids but every zone of our home was getting taken over by toys. Everywhere I looked were masses of toys that within seconds would be sprawled all over the home. Don't get me wrong, I'm not uptight and I fully embrace the messiness of play during the day but things were out of control and there was no where to contain them. Or so I thought!
When it all became too much, I knew I had to find somewhere to house some of the toys and that's when it occurred to me that the space under our stairs was practically wasted. As a child, I loved my secret cubby and I knew Patrick would too!
Here's how I transformed the space into a hidden under-stair cubby and solved my problem of toy overload.
How I created the cubby
This space was very basic to begin with — concrete slab floor, raw plasterboard walls and unfinished MDF board ceiling from the staircase.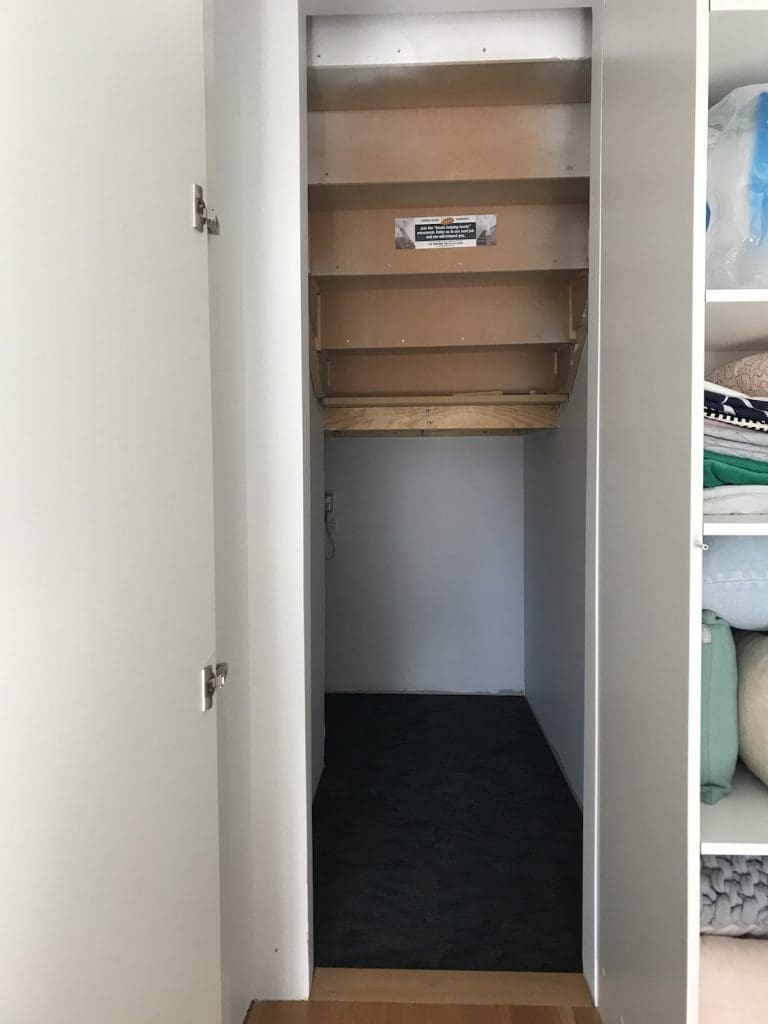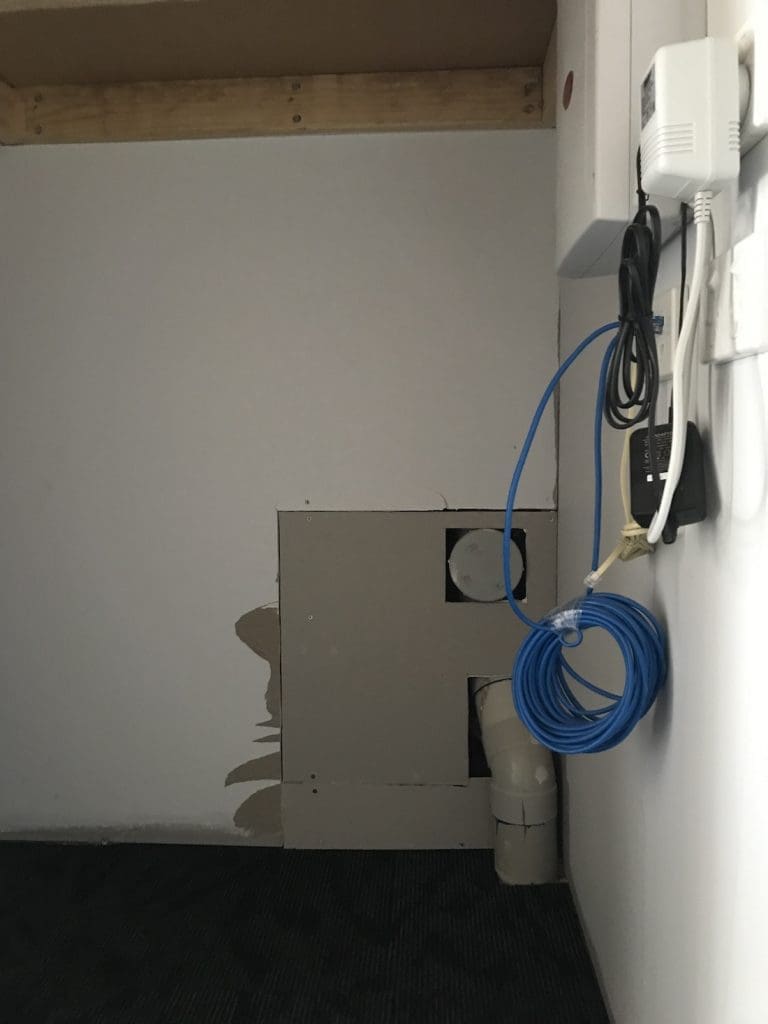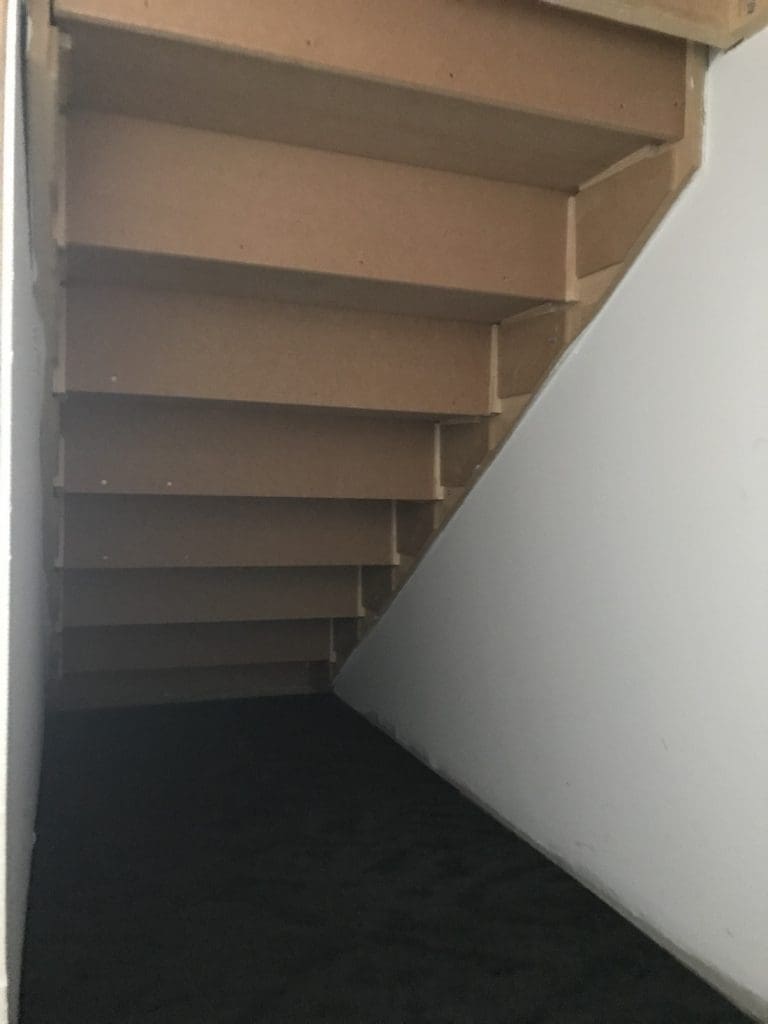 To pretty the space up and make it safer for play, I added commercial carpet squares we had from another project (we put a cushioned underlay and then just placed these squares on top for instant flooring). I painted the walls in the same colour as our interiors. And, I began painting the ceiling but found it incredibly challenging — the tight space, the fact that it was raw MDF (so it absorbed loads of paint) and also that it was the underside of the staircase rather than a flat ceiling. So I gave up on painting the ceiling and tried spray paint instead but it didn't work as the MDF board needed to be primed. That's when I had the idea to buy several metres of inexpensive white fabric and just staple gun a canopy to the ceiling. It took all of 5 minutes and I was thrilled with how it turned out! For ambience and additional lighting, I also attached fairy lights to the canopy.
With the surfaces of the space done, it was on to styling. I created a reading nook with scatter cushions and a floor rug underneath the stairs where the ceiling is especially low — a cosy little spot to curl up with books for magical story time. Next to this space, I added a picture shelf to hold books and placed several toy baskets below. The square bookshelf from Patrick's room also fits in here to store some of his larger toys.
Finished space
This was an incredibly easy project that helps to solve the problem of us not having a play room. We still have toys in other areas of our house but it's a manageable amount. As I hoped, Patrick loves his cubby and happily plays in here. (I've also heard of parents doing a 'toy rotation system' where only 2-4 toys in each category are out at any one time, such as 2-4 trucks/vehicles, helping to keep toys organised and children interested in their toys, and this is another idea I might try soon.)
Steal the style: best playroom buys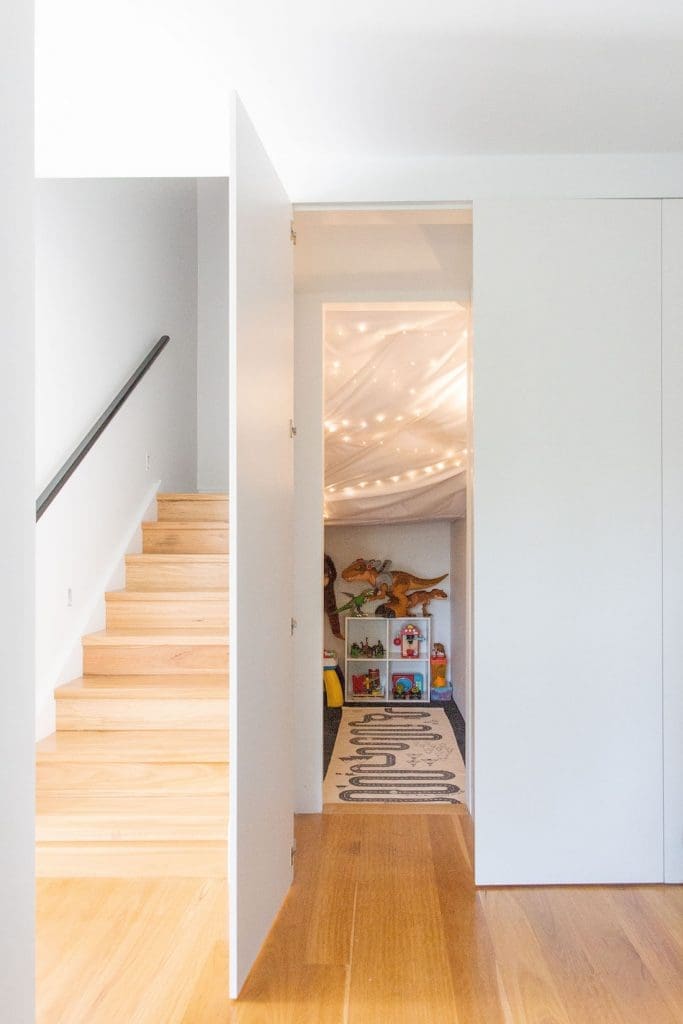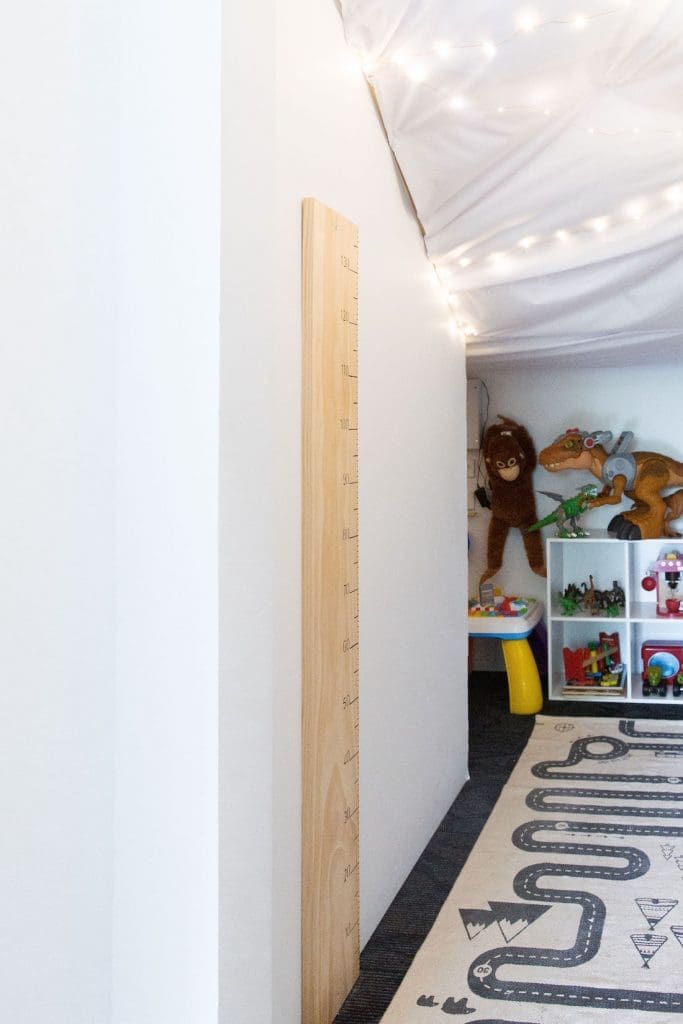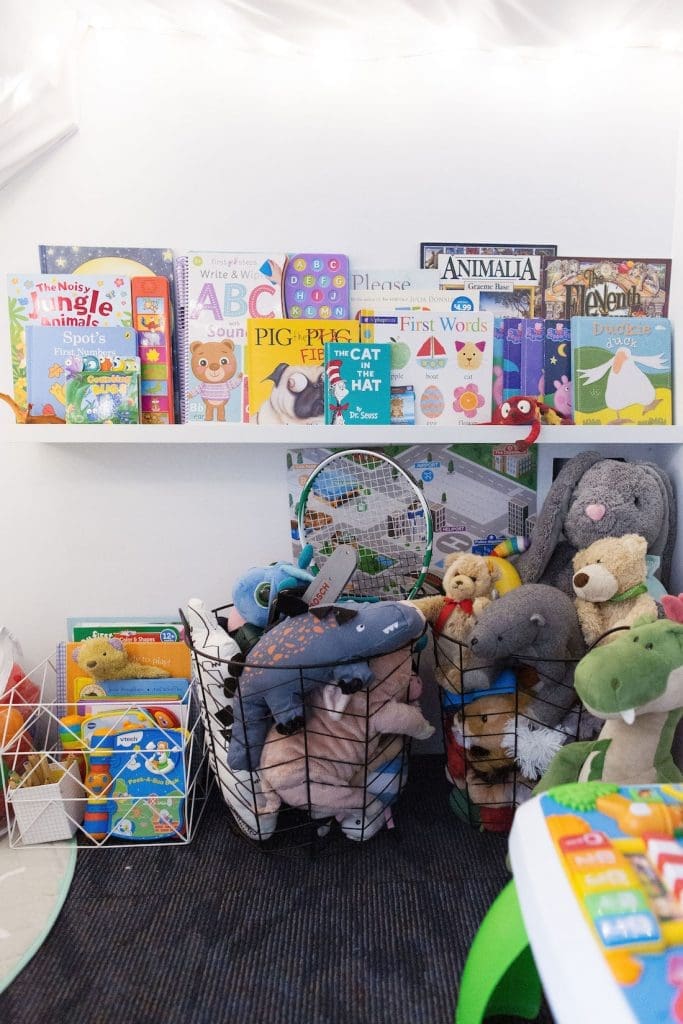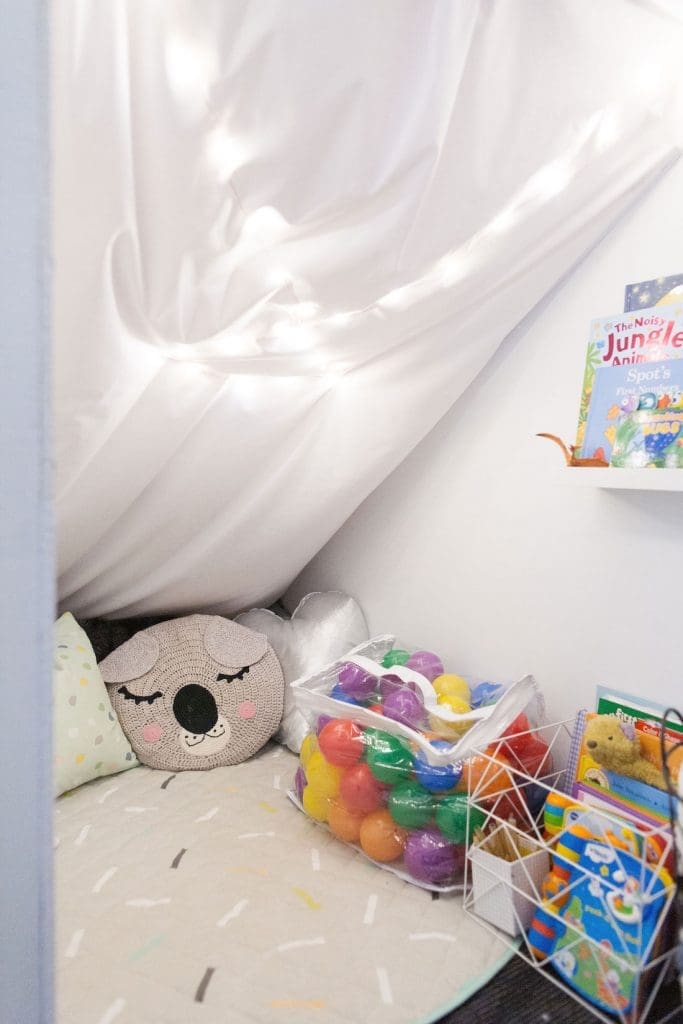 Steal the style: best playroom buys
Disclaimer: This article contains some affiliate links. This means, if you purchase an item we may receive a small commission on the sale of that product at no extra cost to you. We promise we only work with brands we know, love and trust.