It's such a crazy time in the world right now and I'm sure like me, most parents are wondering how they're going to manage the 'learning from home' routine of next term.
To prepare — or fake some confidence! — this week I reshuffled Patrick's room to make space for his new 'Junior' table from Pop Up Desks and create his own learning from home space.
Related article: Dinosaur themed boy's room: A peek inside Patrick's big boy room
Related article: Amazing makeover: From beige and bland to a super cool kid's bedroom
The reshuffle
Patrick's room hadn't changed much since I updated it just before Alexander was born (see his room here). He loves the space and although I thought he might like a mini makeover with a Hulk theme, that never quite eventuated. Turns out there's a serious lack of Hulk artwork and decor out there!
Knowing he'll be learning from home for all of next term (and possibly longer), I wanted to create a dedicated space for him. We don't have a play room in our home or any other space where I could set up a desk other than his bedroom so it was time to reshuffle things about. We moved his bookcase to the end of his bed to make space for his new Junior table from Pop Up Desks. It's a generous size table that's simple to put together and I love how it fits the style of his room.
Shop learning from home essentials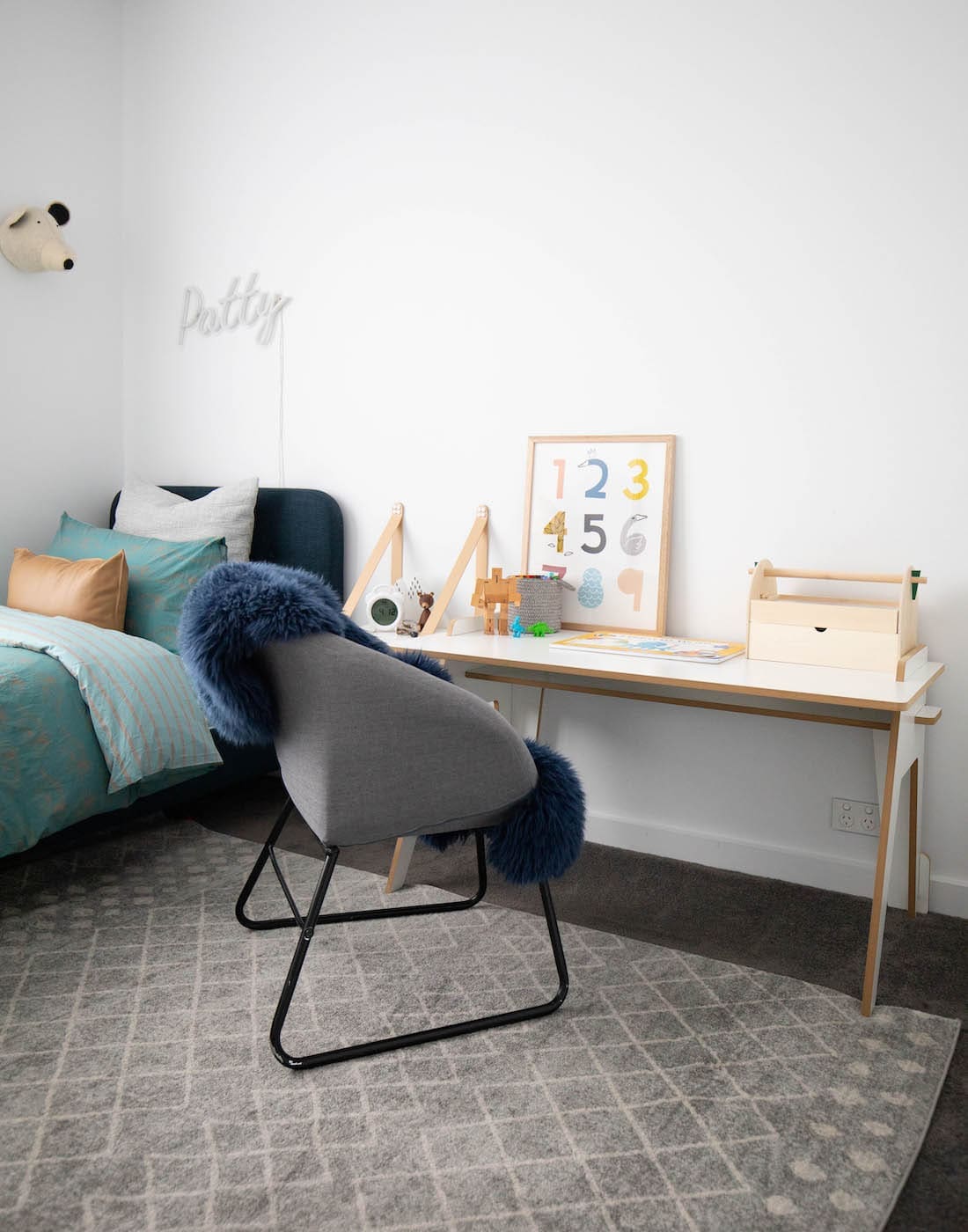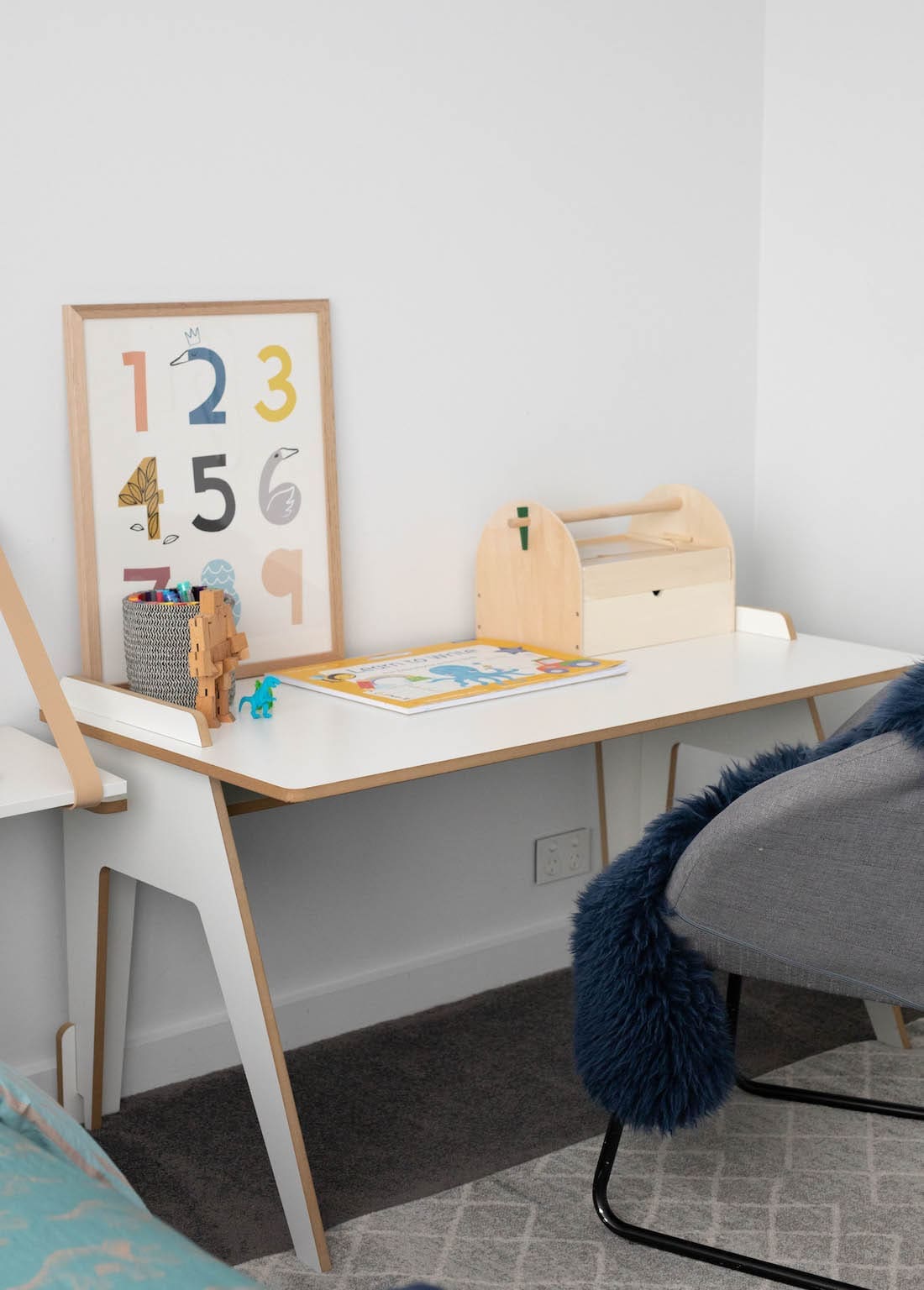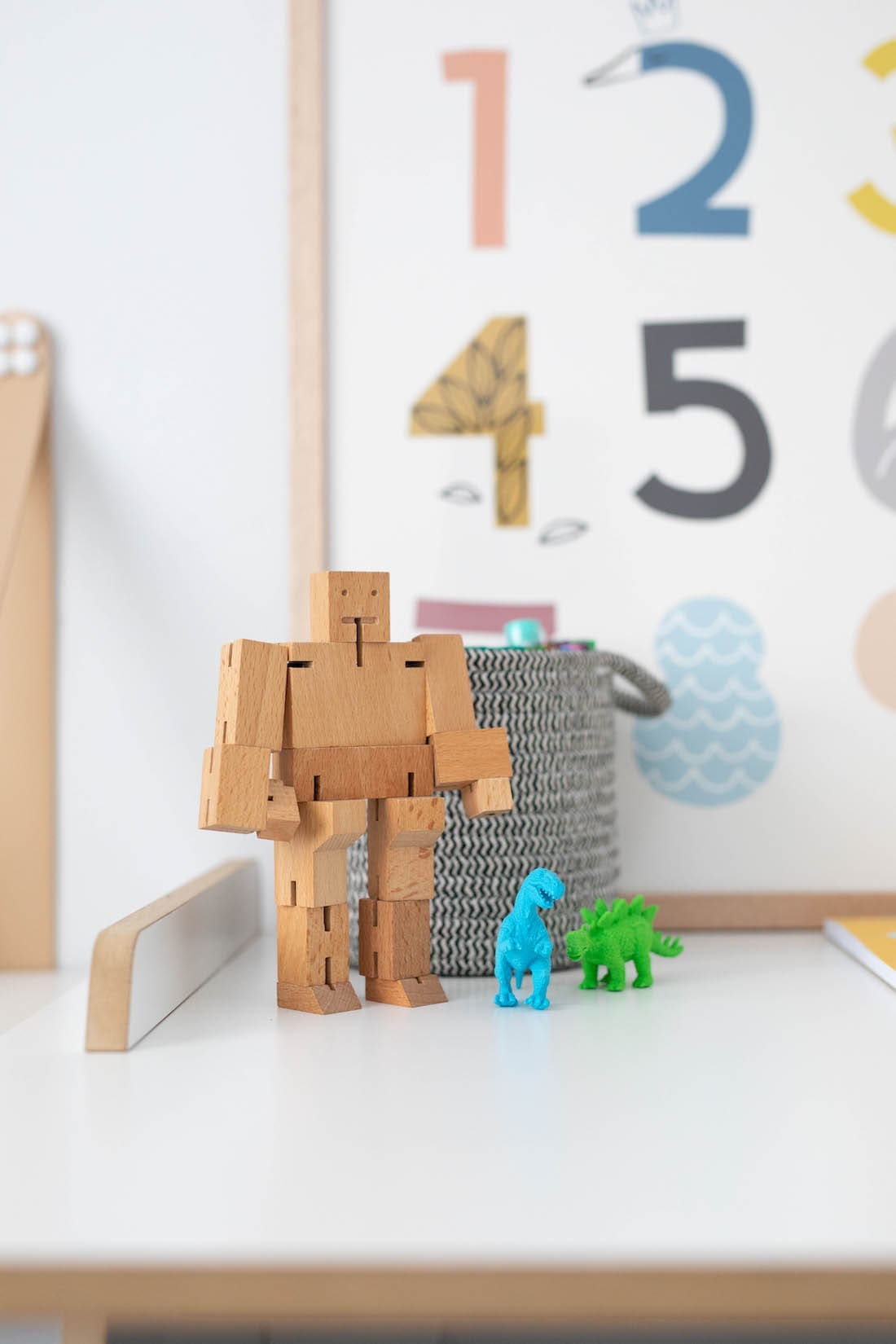 Still to come…
I'd love to install a large grey pinboard above his desk (similar to this one in my creative space) where he can pin up his work and photos of his friends who he's missing a lot during isolation. I'm also planning on creating a floating timber shelf directly beneath it where he can display smaller objects (or where I can keep some of his things out of reach from his younger brother!).
Lighting is so important and although Patrick doesn't work at night, I'm aware the days are getting shorter and having a wall light here would be practical.
If you love the look of his new desk, there are other versions including adult sizes available and you can view the full range on the Pop Up Desks website.
Have you created a learning from home space for your child? I'd love to see or for you to share any tips you have to make the space work!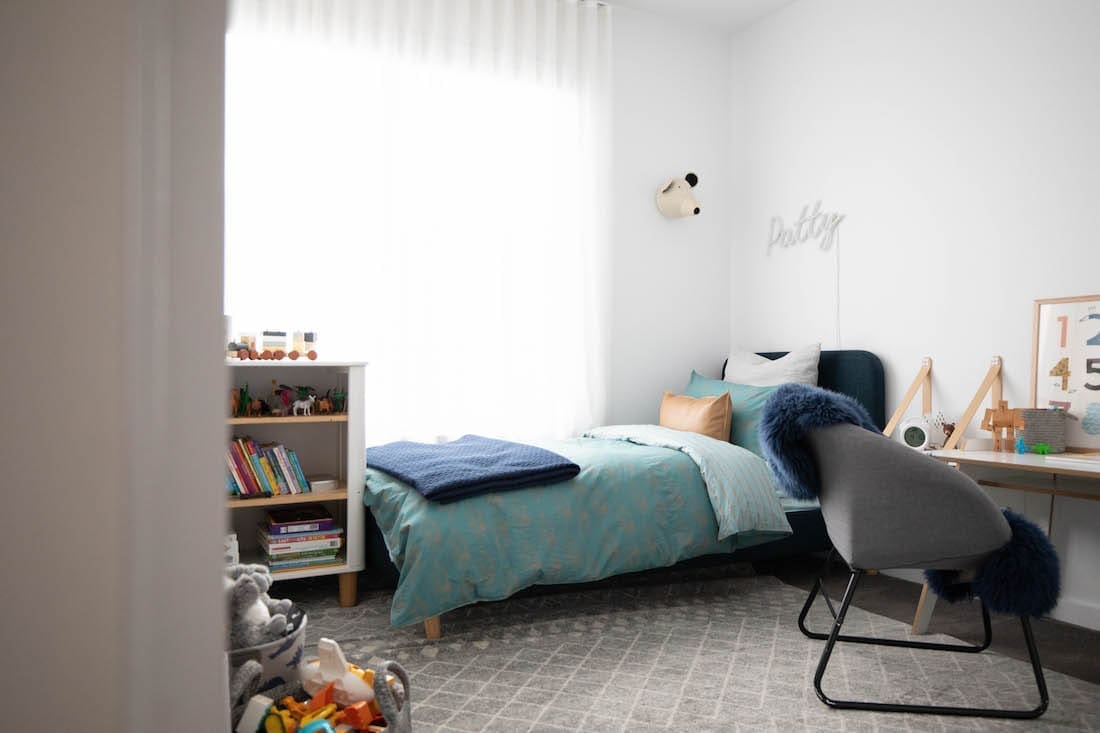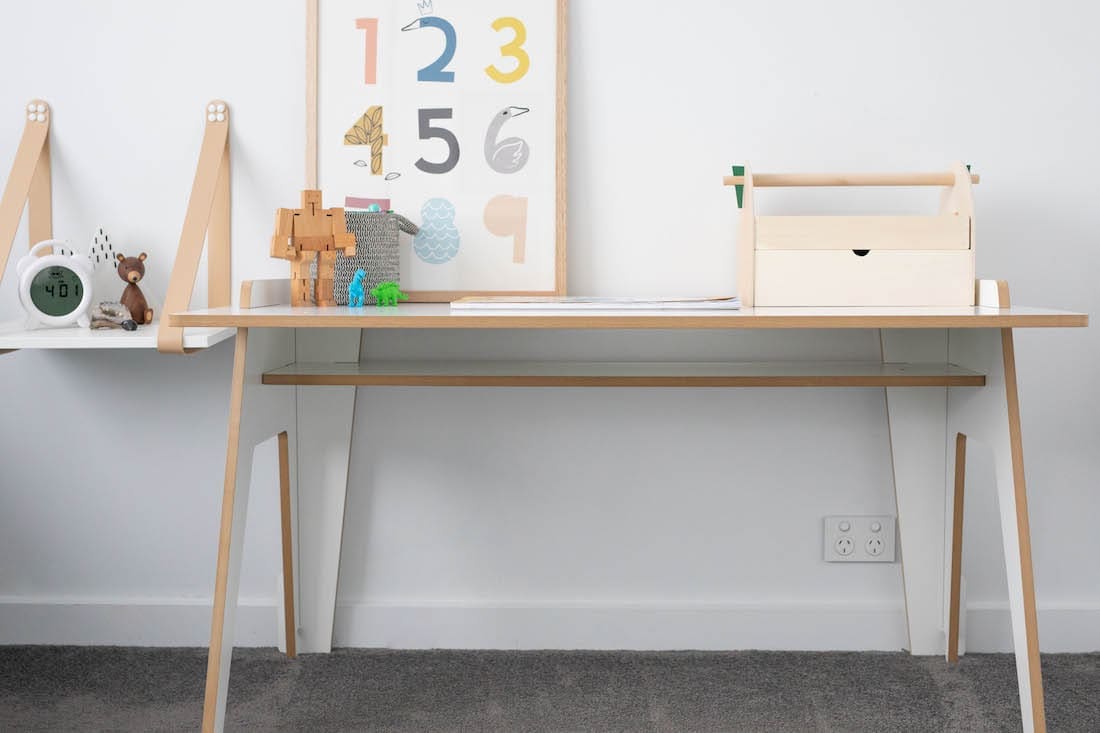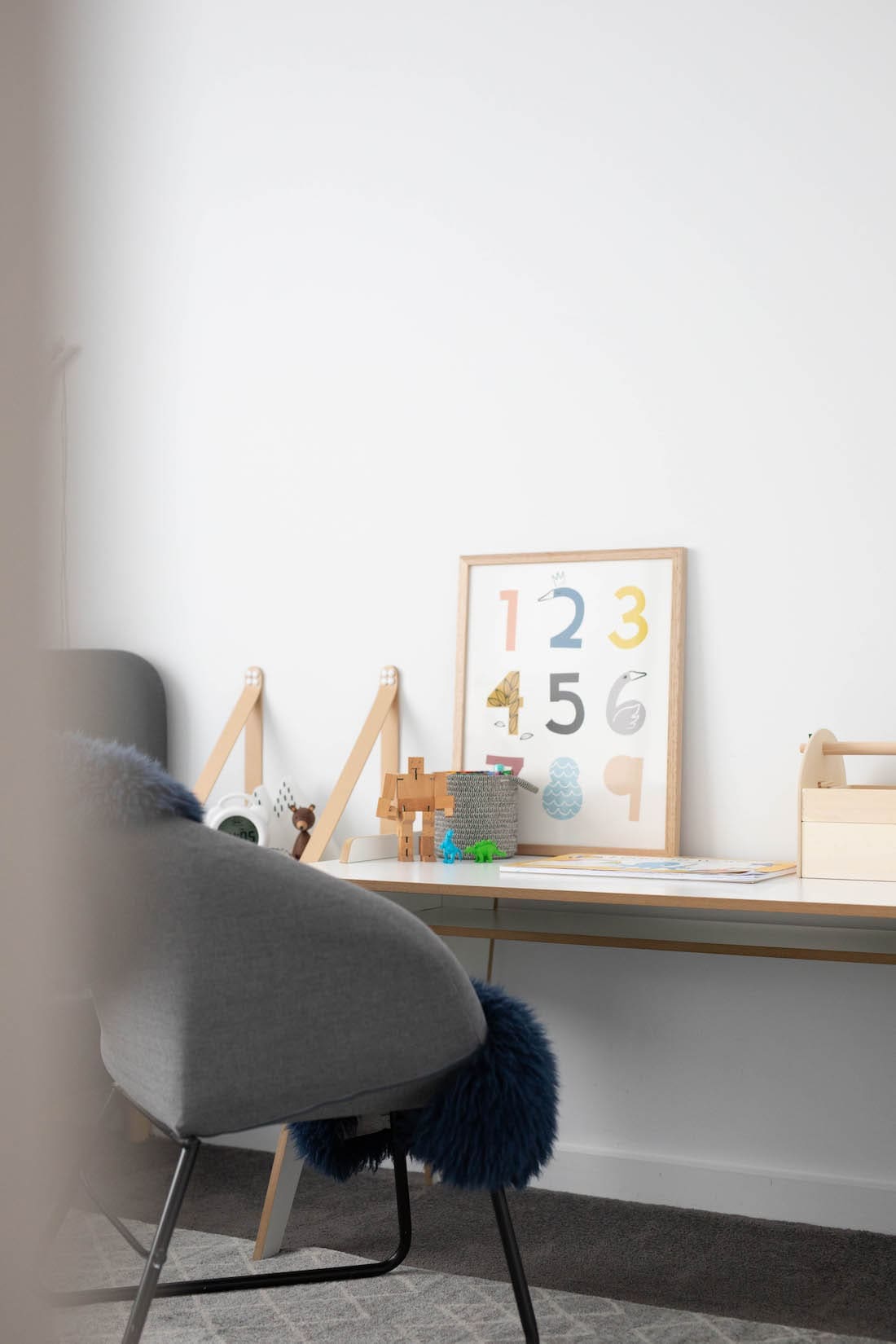 Disclaimer: Patrick's new desk was gifted. This post contains some affiliate links. This means that when you click on a link and purchase something from that site, we may make a small commission at no extra cost to you.