As much as I'd love Alexander to stay my baby forever, he's not on board and has made major leaps recently — both figuratively and literally — and when he started escaping from his cot, I knew I had to move him into a bed before he hurt himself. I still love the colour palette and artwork that I used in his nursery so just changed things up a little. Take a look around Alexander's Australian themed big boy's room…
Related article: Amazing makeover: From beige and bland to a super cool kid's bedroom
Related article: Dinosaur themed boy's room: A peek inside Patrick's big boy room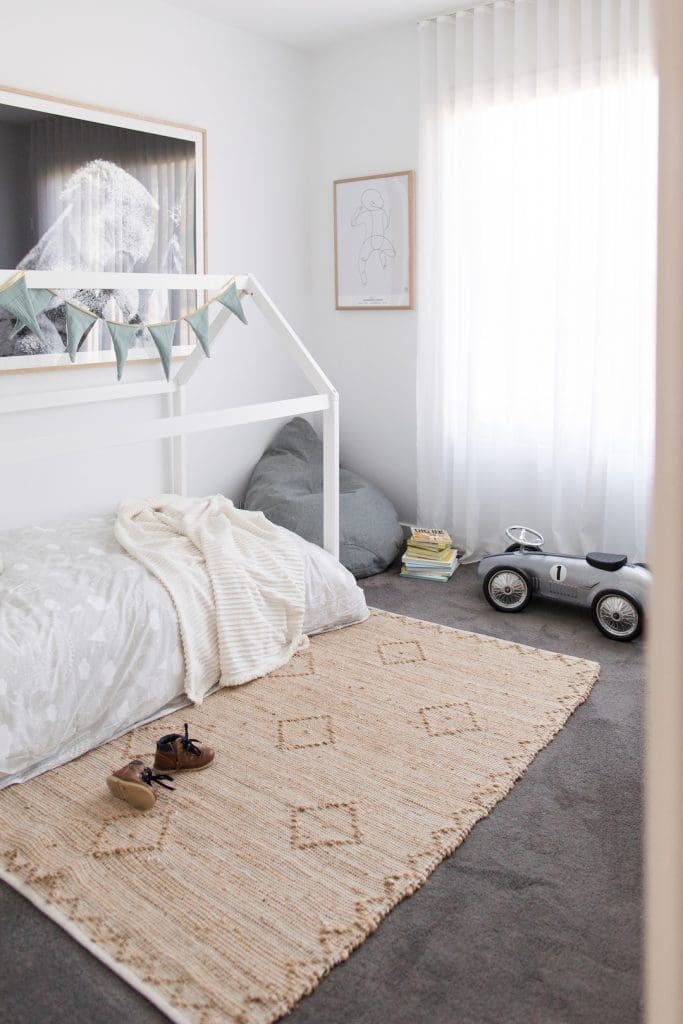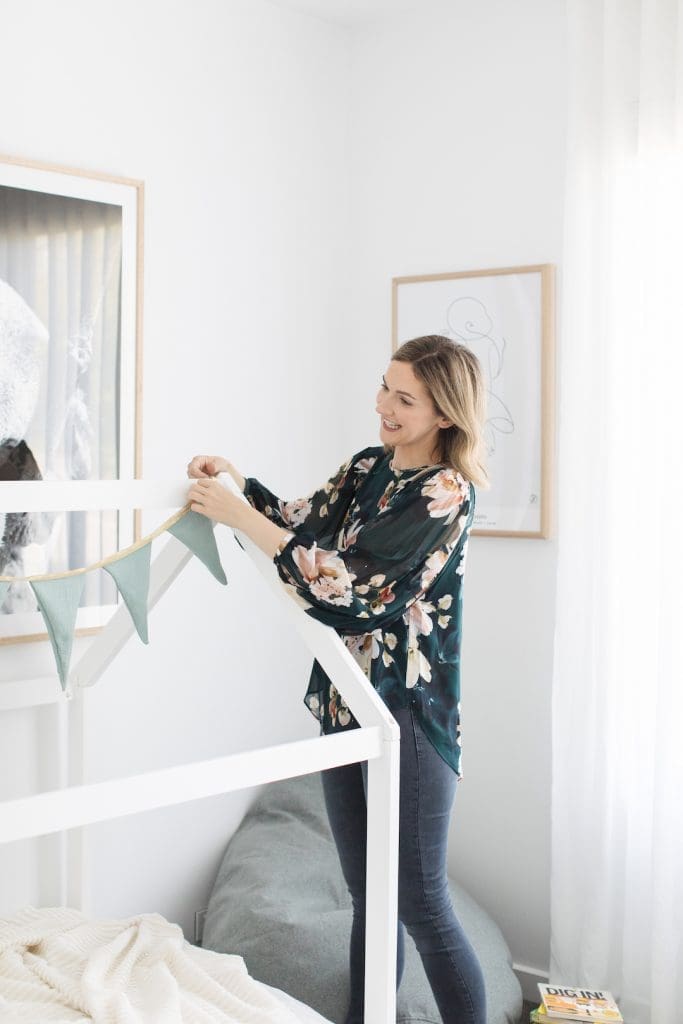 Furniture changes
The biggest change in this space is the new house bed that I got from Catch. I've always loved house beds and this one stood out because it's extra low to the ground and also the most affordable one around!
I was after a house bed because I like the idea of being able to string up lights, canopy, bunting or other things and feel that the design would offer a sense of security to Alexander. The bunting around his bed is one I made and I'll share a DIY on that soon. Perhaps closer to Christmas I'll switch it to a pine garland and his Christmas stocking. I can tell we (or let's be real, mainly I) will have lots of fun changing it up 😉
On the bed I've used a quilt cover with a subtle whimsical print of dragons and mountains from small business Style Luxe For Less, and paired it with a white Euro cushion and sage corduroy cushion that I sewed myself.
The rocking chair has been switched out for a bean bag to create a cosy and relaxed reading nook. I got this one from New Zealand company Lujo that also do adult-sized bean bags and outdoor ones, too.
The other furniture change in here (if you can call it that) is the tree stump side table. Alexander's favourite place is our family farm so it's nice to bring a piece of that into his bedroom. I got the stump a long time ago and now that it's completely dried out, I finished it off by burning a message into the top and applying a clear wax coating.
Shop the look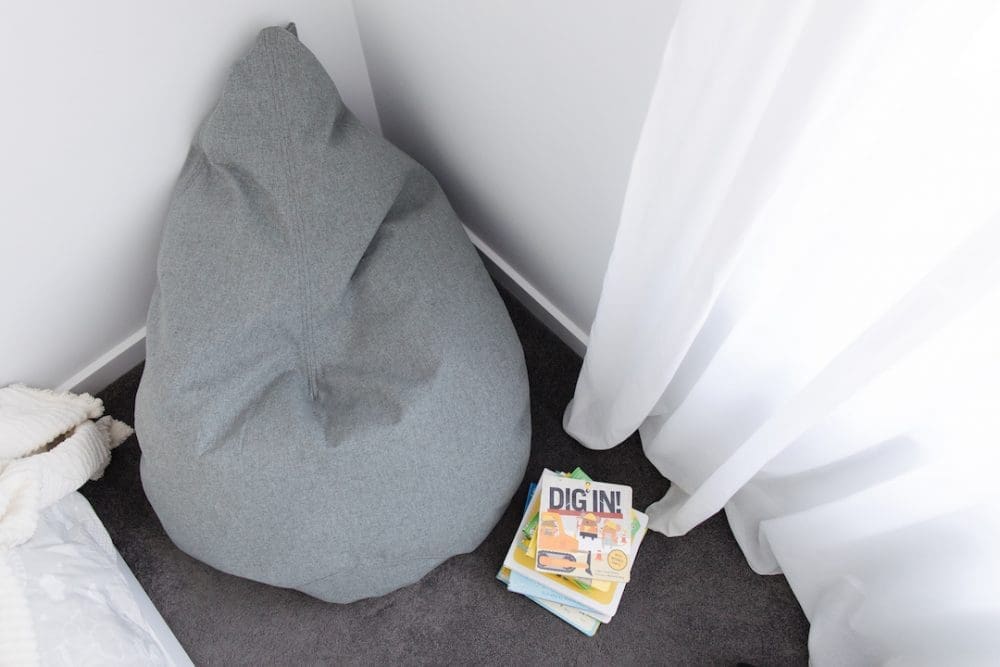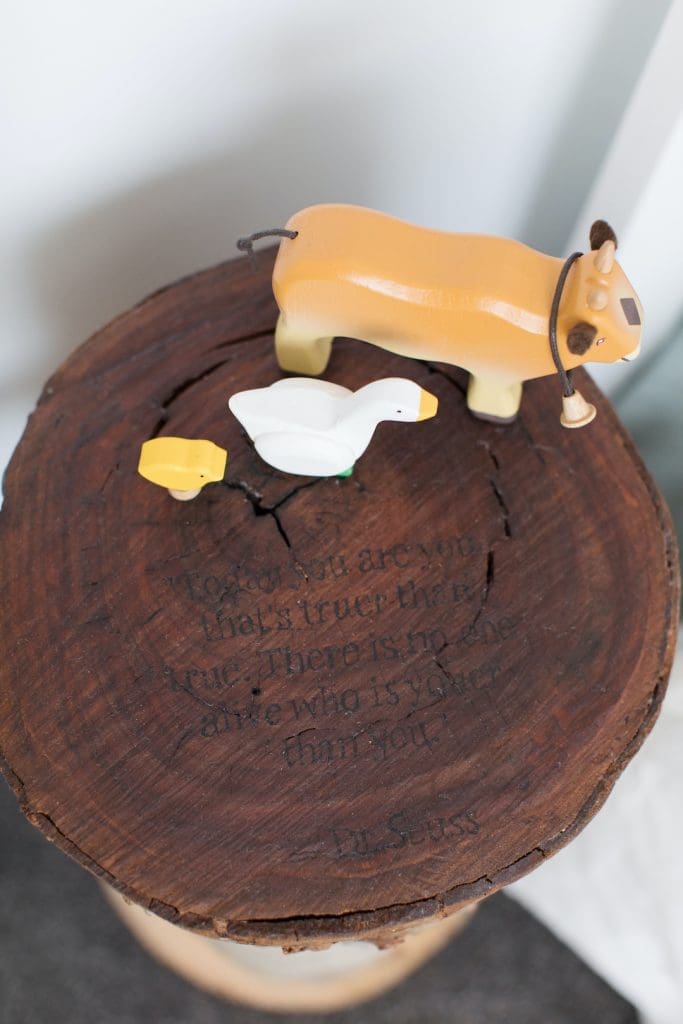 Decor updates
A new jute rug from Early Settler anchors the room and brings an earthy feel to the space.
I had a name plaque made with his name and a kookaburra and hung this to the side of his bed. I like how the gum leaves in the plaque are similar to those in the removable wall decals.
On the other side of the room, things are much the same. I just refreshed the styling in the shelves and made a heart wall light (that DIY coming soon!).
The grey chest you may remember is a $20 Salvos buy that I upcycled and you can find that article here.
Shop the look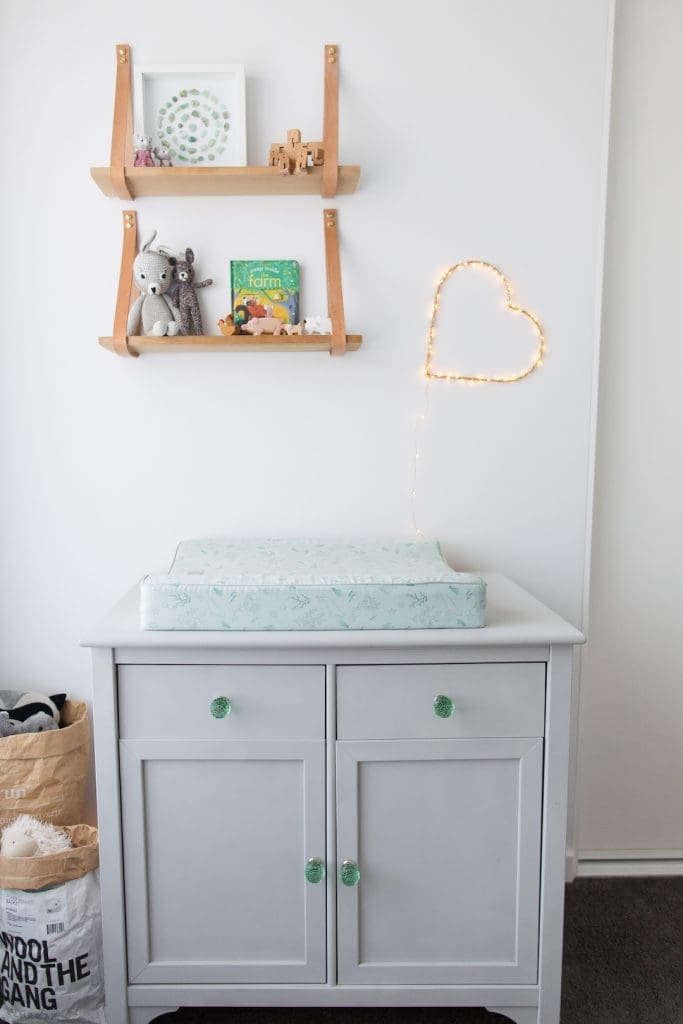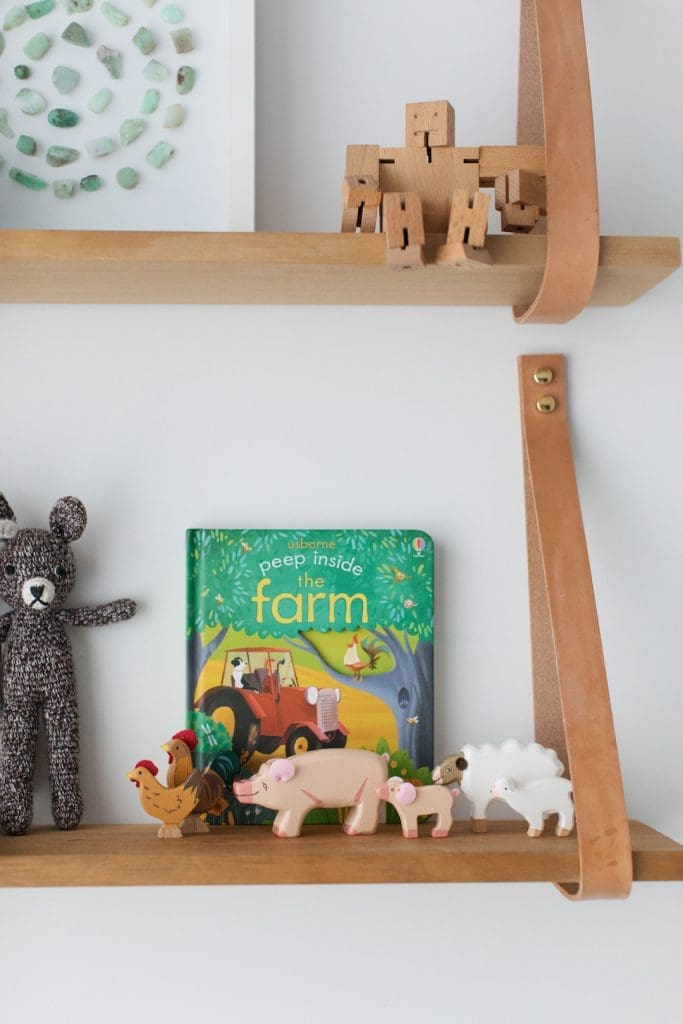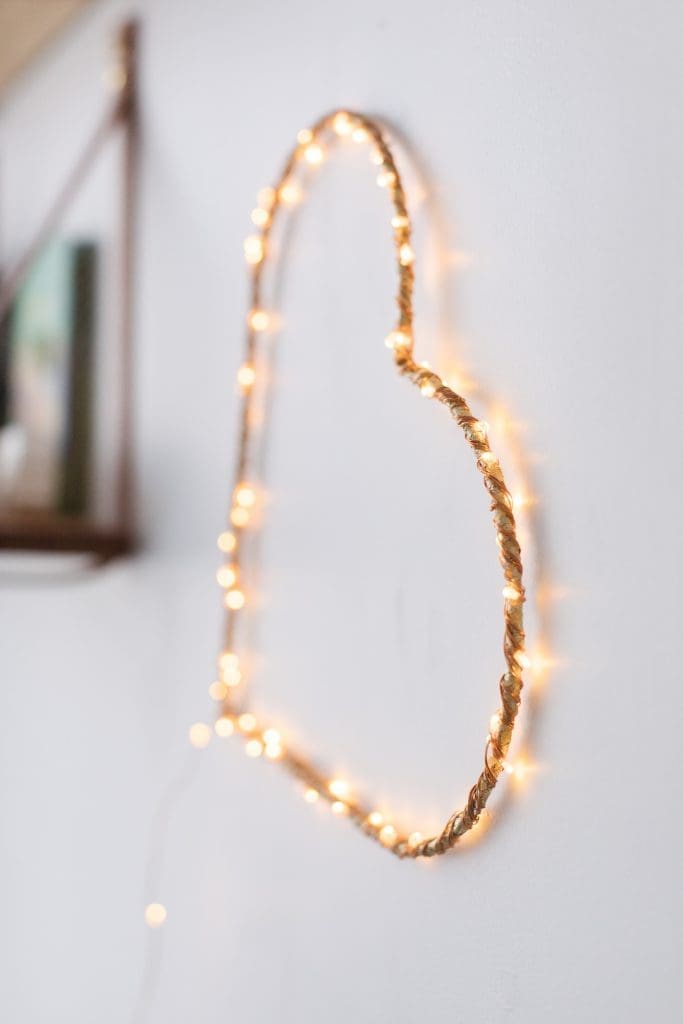 The verdict
Thankfully this space got a big tick of approval from my little man. His favourite thing in the whole space is the timber set of farm animals I bought from Blush Lane and Co, ha ha, but I'm just happy he's settled into the space well.
After a rocky first night in his big boy bed, he loves sleeping in here now.
Do you have any questions about where particular products are from that I didn't mention? Or just want to leave a comment? Pop it in the comment section below!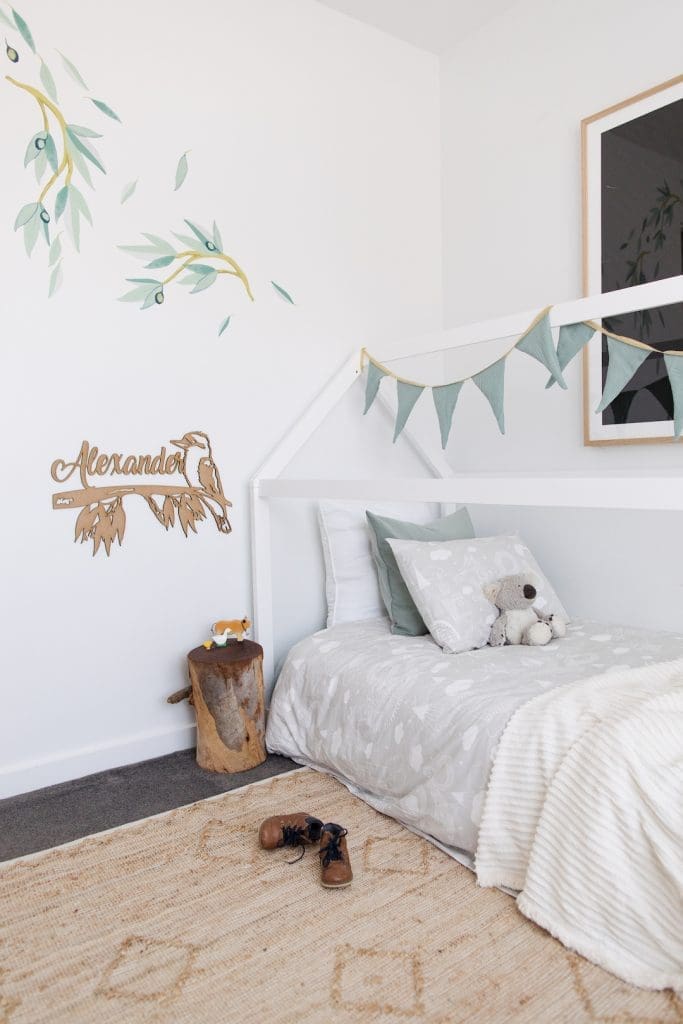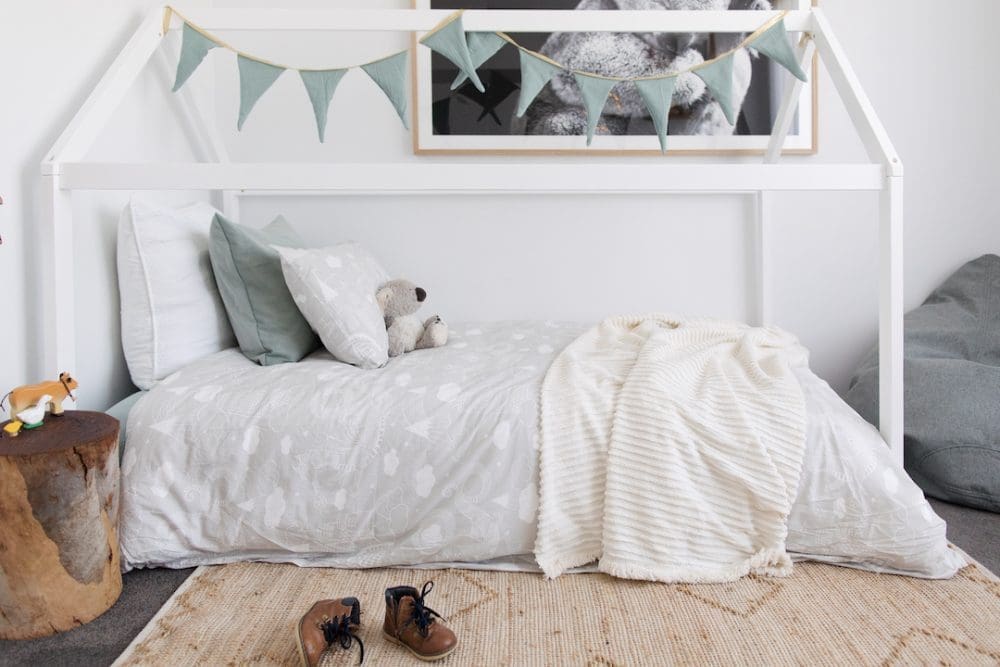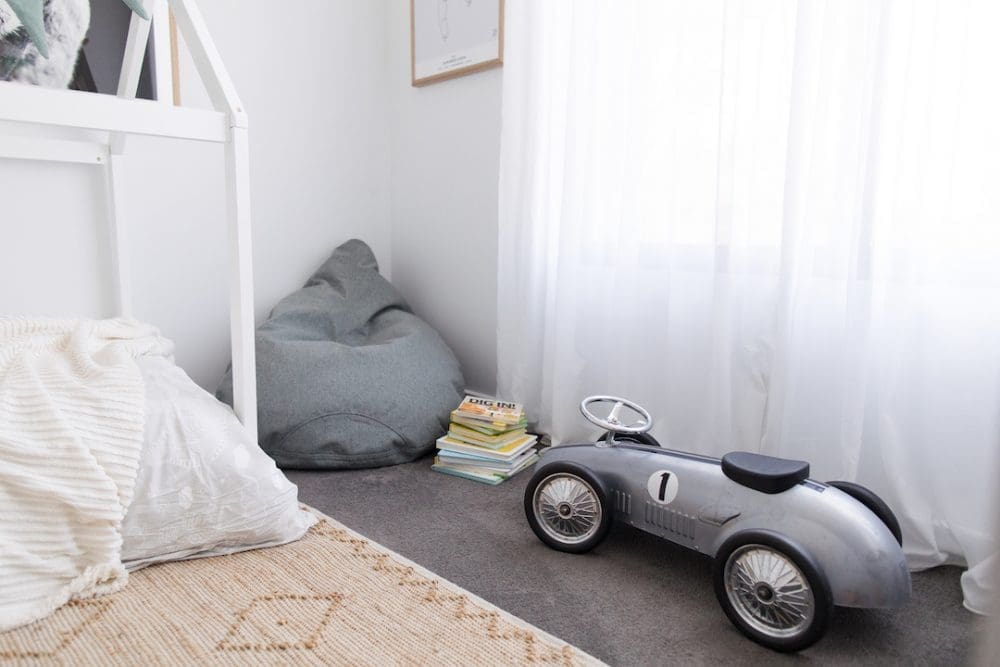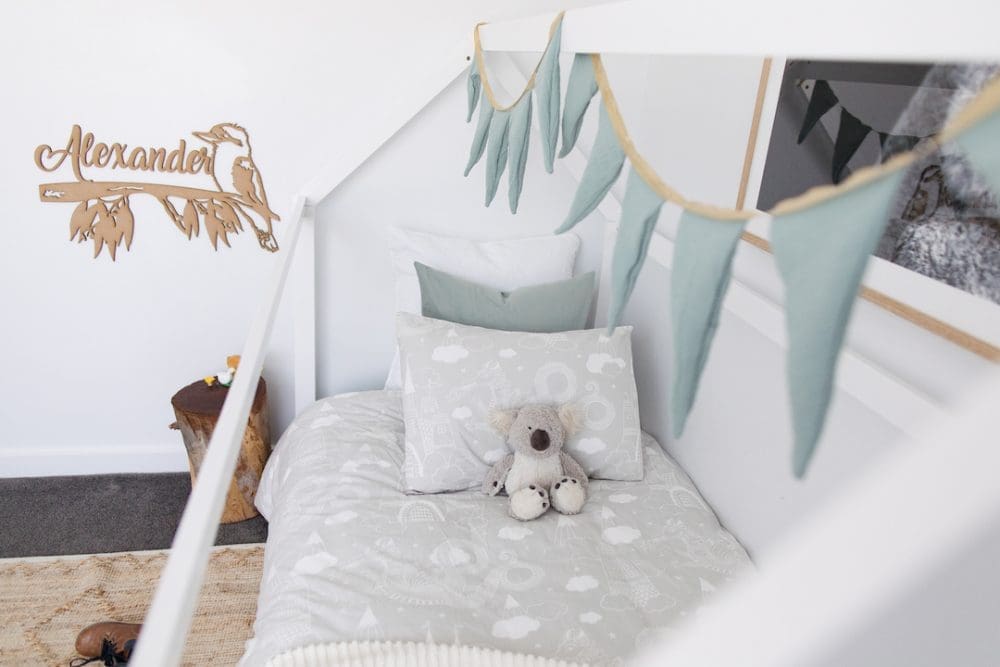 Photography by Thorson Photography
Disclaimer: This post contains some affiliate links. This means that when you click on a link and purchase something from that site, we may make a small commission at no extra cost to you.