With summer on its way and travel restrictions still in place (meaning we need to stay a little closer to home), we've come across a fabulous destination home on our very own doorstep. Come with us as we take a look around one of Queensland's best Airbnbs — The Pool House — with Hannah Williams, owner of this luxe holiday home.
Related article: Dreamy beach vibes and boho styling at Avalon Abode
Related article: Blue Lagoon: Curved features and Mediterranean vibes in the latest home by Kyal and Kara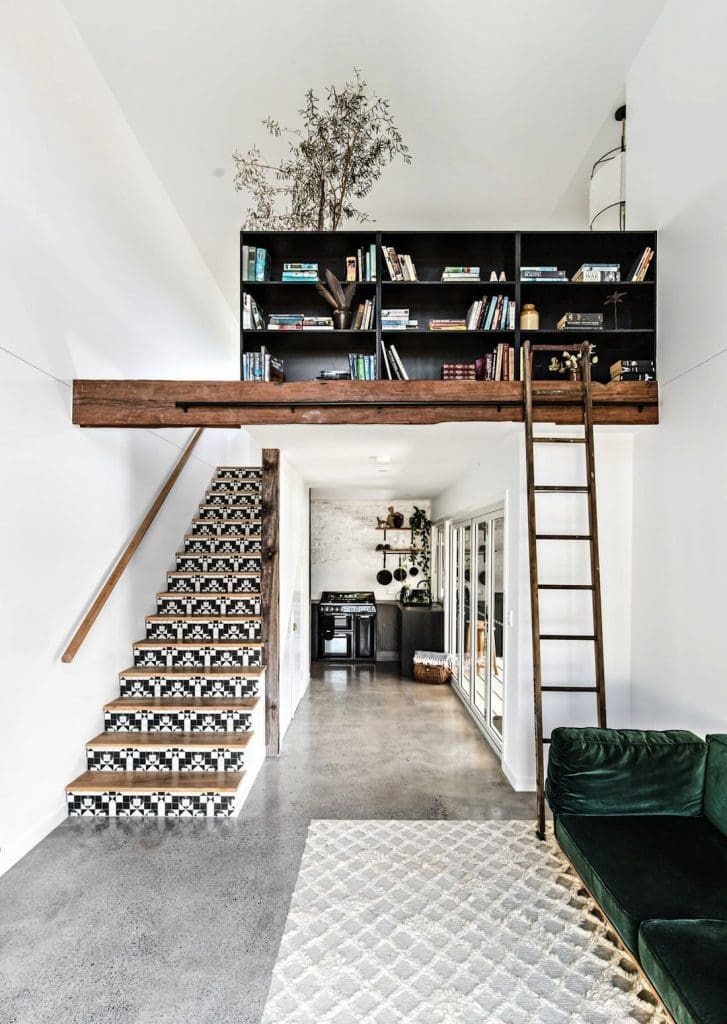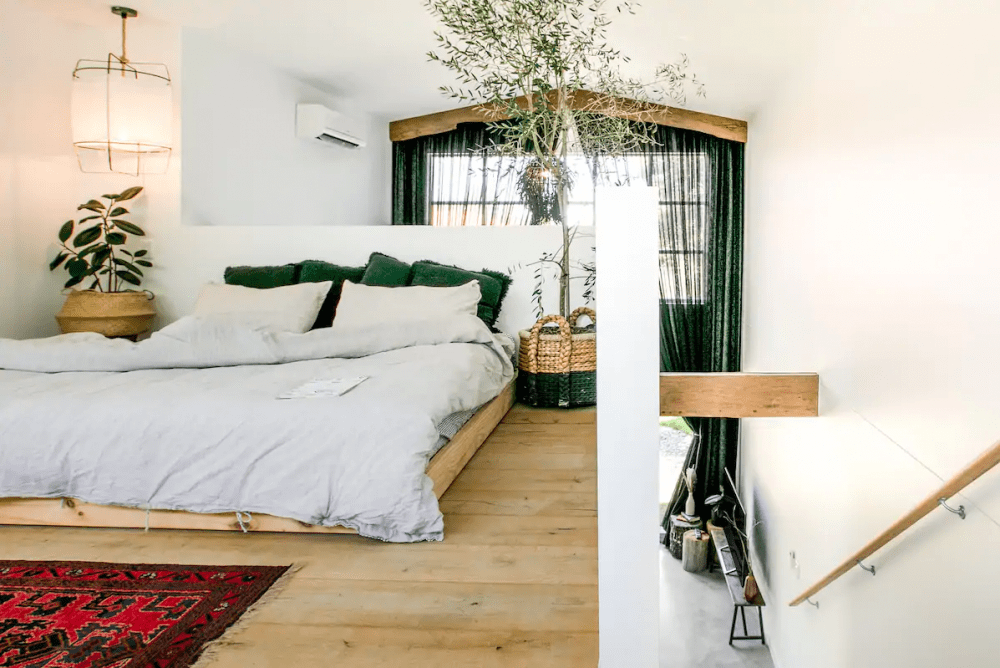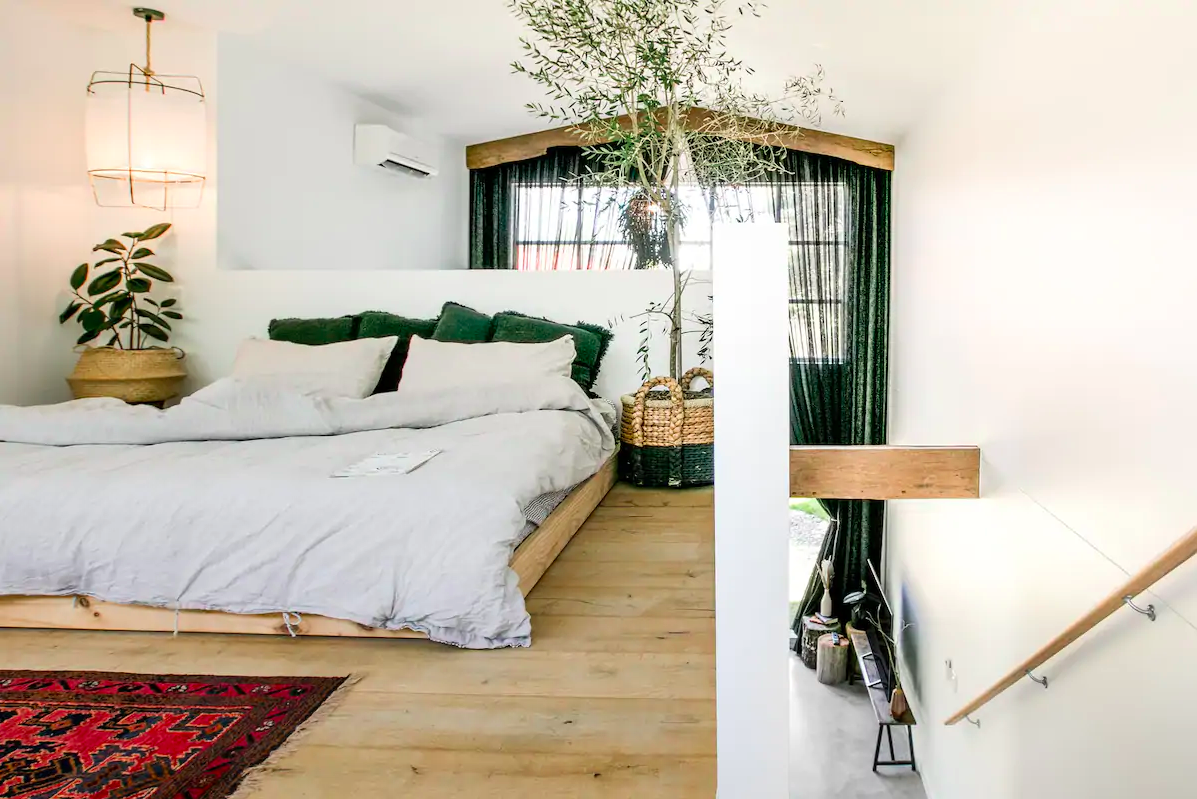 Situated in the beautiful beachside town of Mooloolaba on Queensland's Sunshine Coast, The Pool House is what holiday dreams are made of.
"We built The Pool House to give us a bit of flex space," Hannah explains.
"It's a secondary dwelling or 'granny flat' at the back of our property. My boyfriend is from the UK so we wanted a space where our friends and family could visit. And we also had the idea that it could be used as an Airbnb rental.
"I never expected it to become as popular as it is! We've had so much demand for it that we ended up listing the main house too. Now we now struggle to get a booking to stay there ourselves!"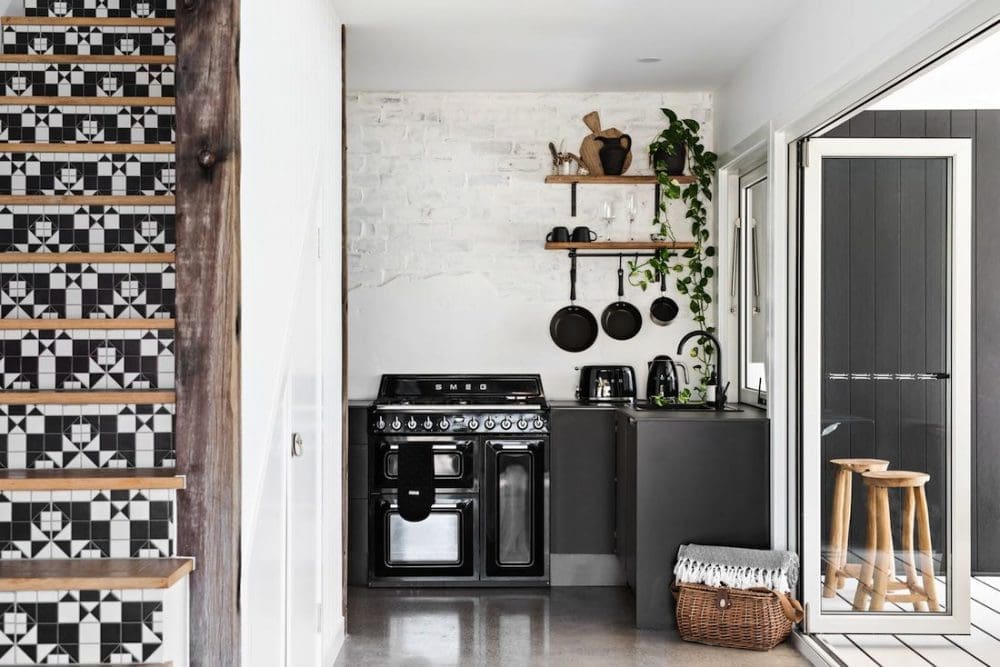 With an enviable interior featuring a fabulous loft bookcase and Moroccan-tiled staircase, it's no wonder The Pool House is one of Queensland's best Airbnbs.
"The Pool House is a brand new build, but it was my intention right from the get-go that it not feel like one. I used recycled materials to add character and interest to the build," Hannah says.
"The layout features a small kitchen and living area downstairs, and a New York loft-style bedroom upstairs with an ensuite and walk-in-robe.
"Due to local planning controls, we were limited with the size of what we could build. We used ever last centimetre, and then added a double-height ceiling void to help make it feel more spacious."
Shop the look: Luxe holiday vibes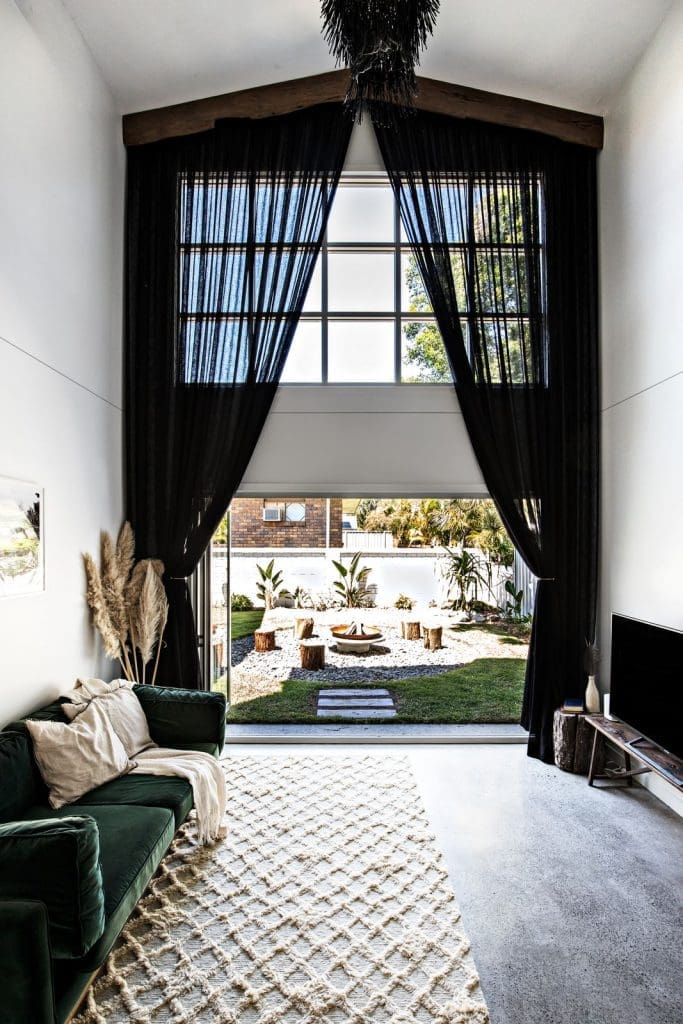 The Pool House features an ecclectic mix of decor and furnishings from across the globe.
"I am forever collecting pieces during my travels. In the house, I've used pieces from Greece, Italy and Indonesia.
"On occasion, things also go missing from my parents house, too! Sorry Mum!" laughs Hannah.
"The rug in the loft bedroom is from my Mum's travels to Iran when she was in her 20's. The staircase is a lot of fun and something I intend on changing up every few years with new mosaics."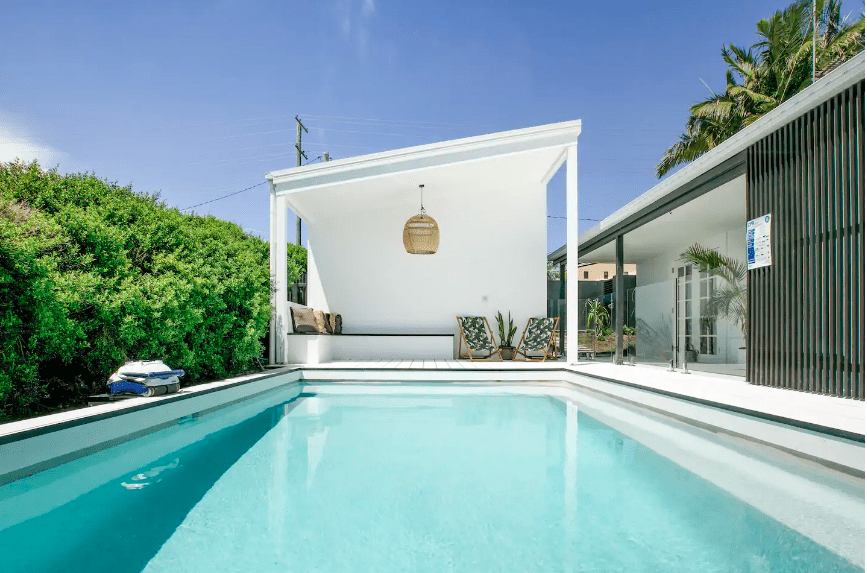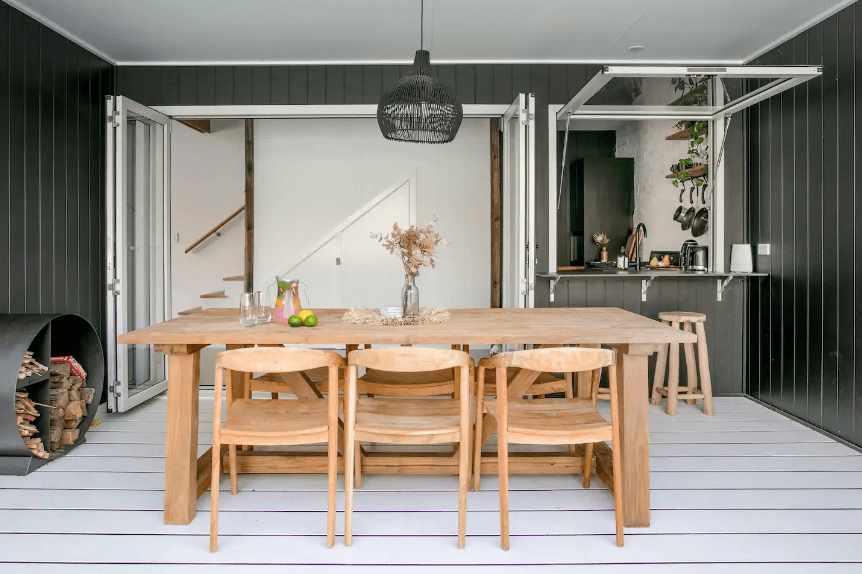 We love how much interest, texture and style Hannah manages to pack into such a small space — we just had to steal some tips!
"I don't think I have a signature style like 'coastal' or 'mid century'. My style is more a mix of all things old and new.
"When it comes to styling your own space, try not to buy into the 'fast furniture' craze from big chain stores. If you are looking to save money, try something vintage instead. Gumtree and Etsy are amazing!
"Incorporating natural or recycled materials can add interest and character to your space, too. I like to use cafés and restaurants for inspiration and connect the indoors to the outdoors as much as physically possible."
Thank you so much to Hannah for taking us on a tour of The Pool House. We're dreaming of that summer getaway already! Book your very own stay at The Pool House, one of Queensland's best Airbnbs and be sure to check them out on Instagram.
Builder — Total Building & Construction
Photography — the palm co.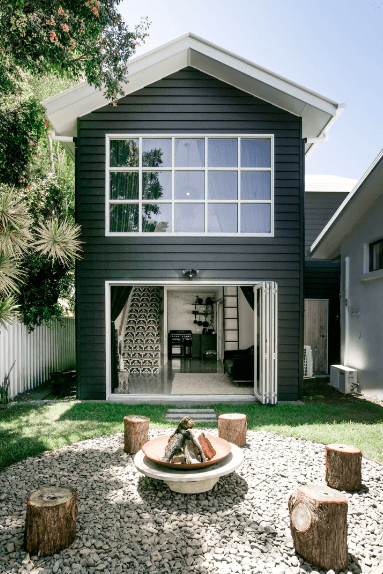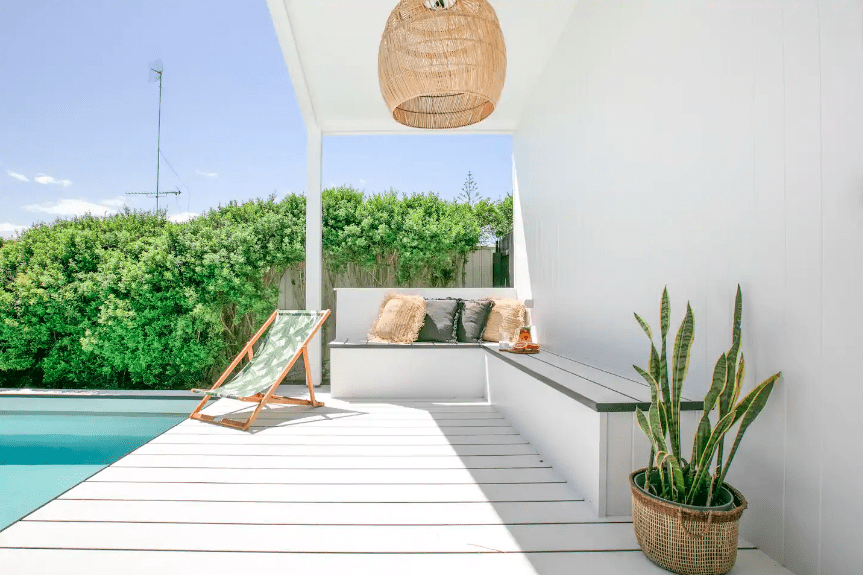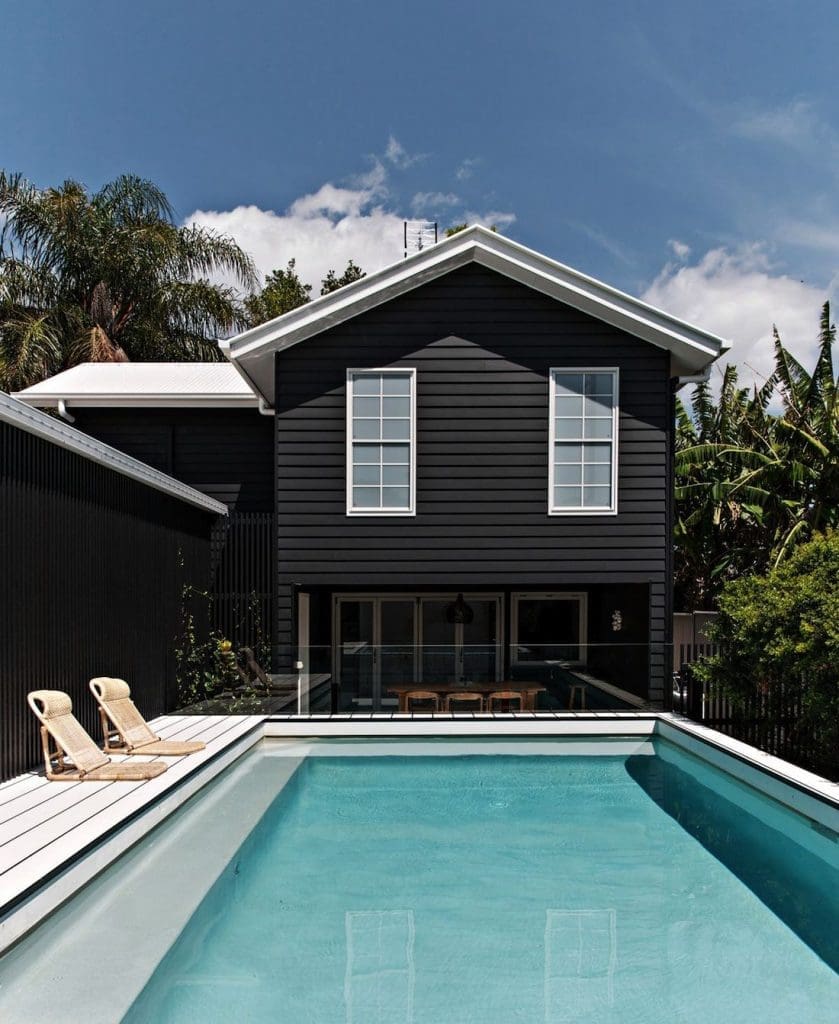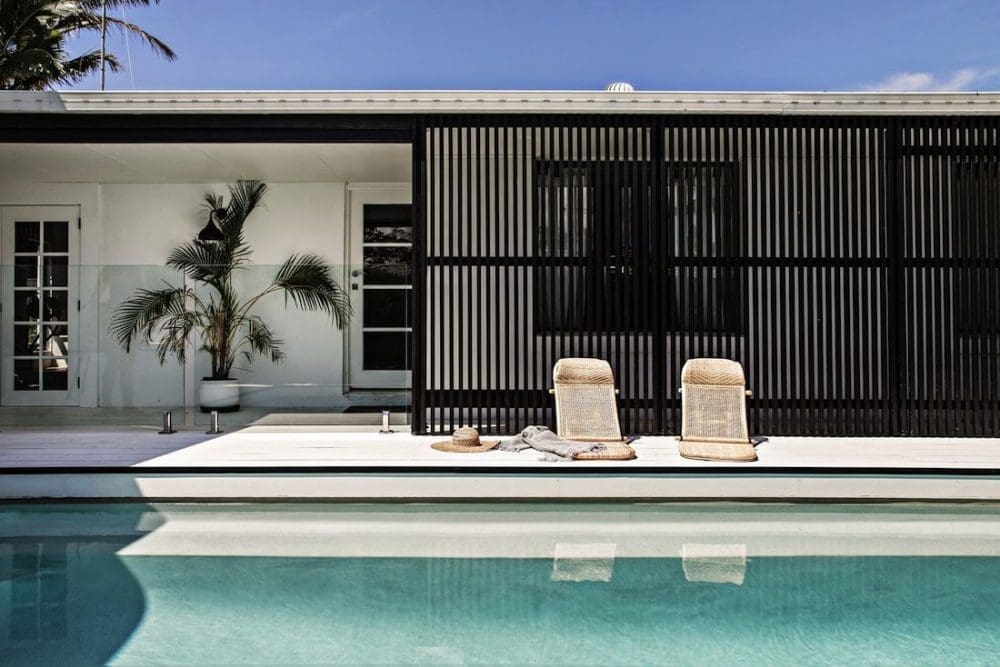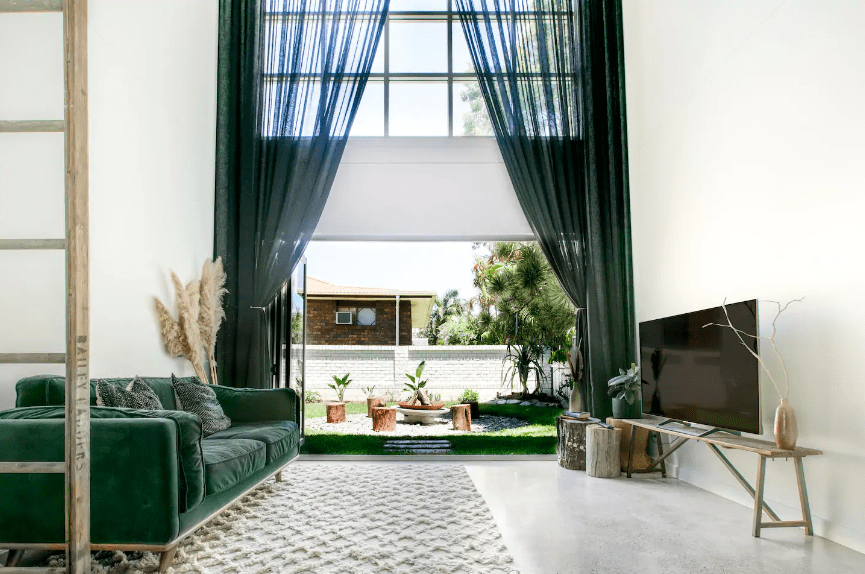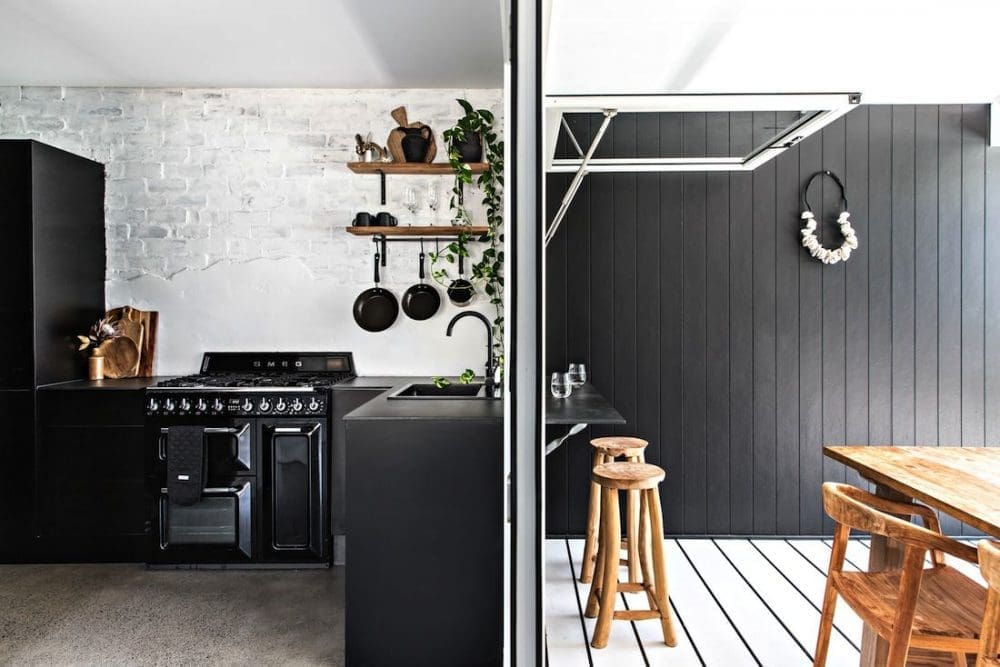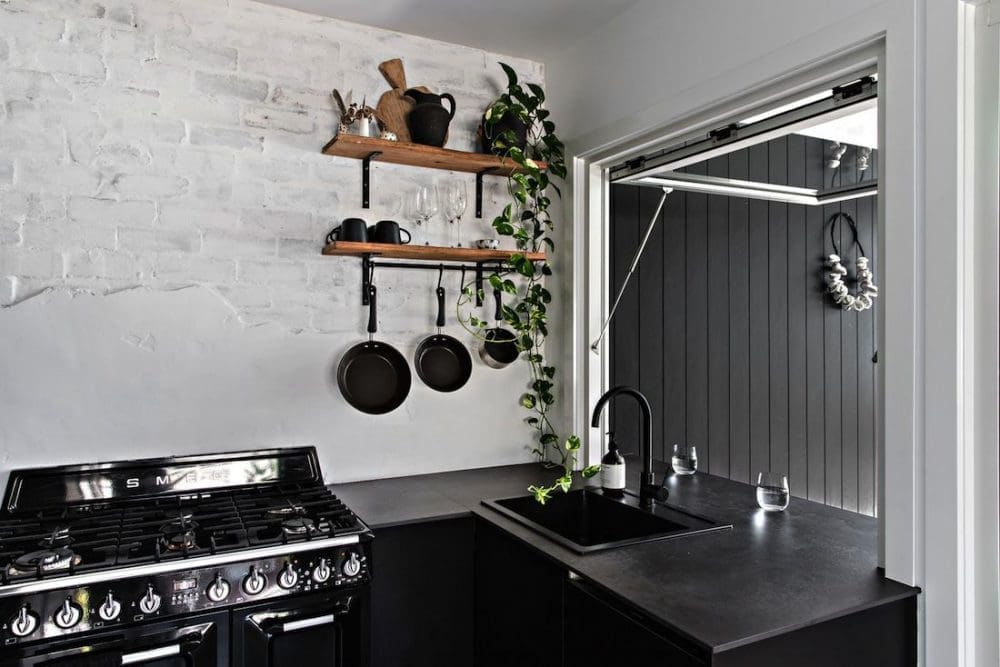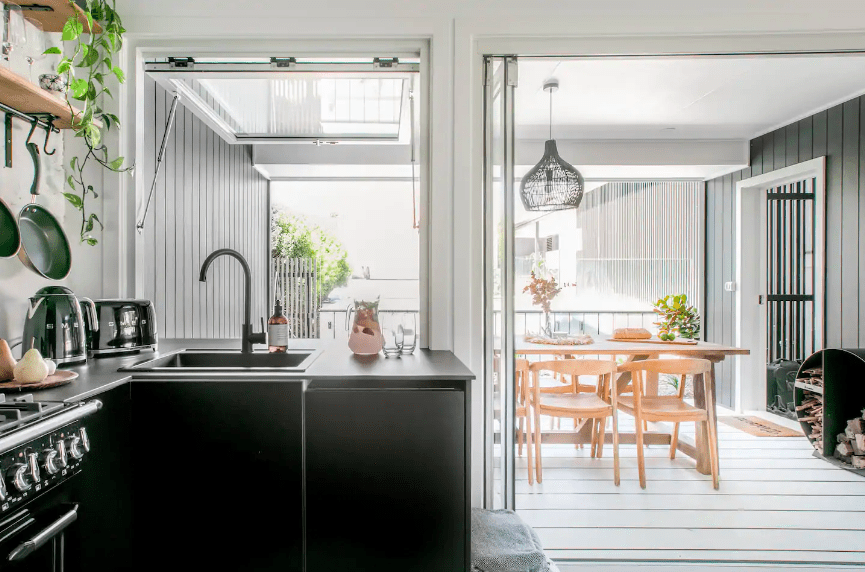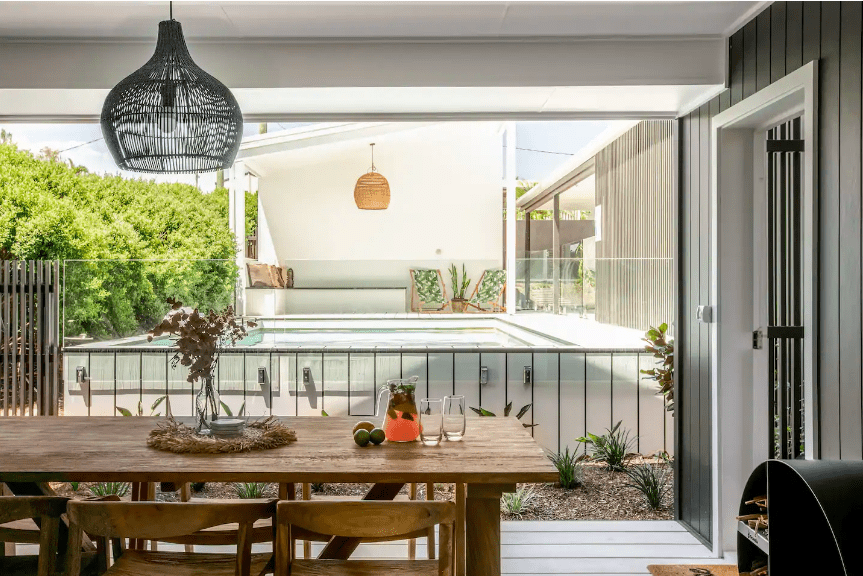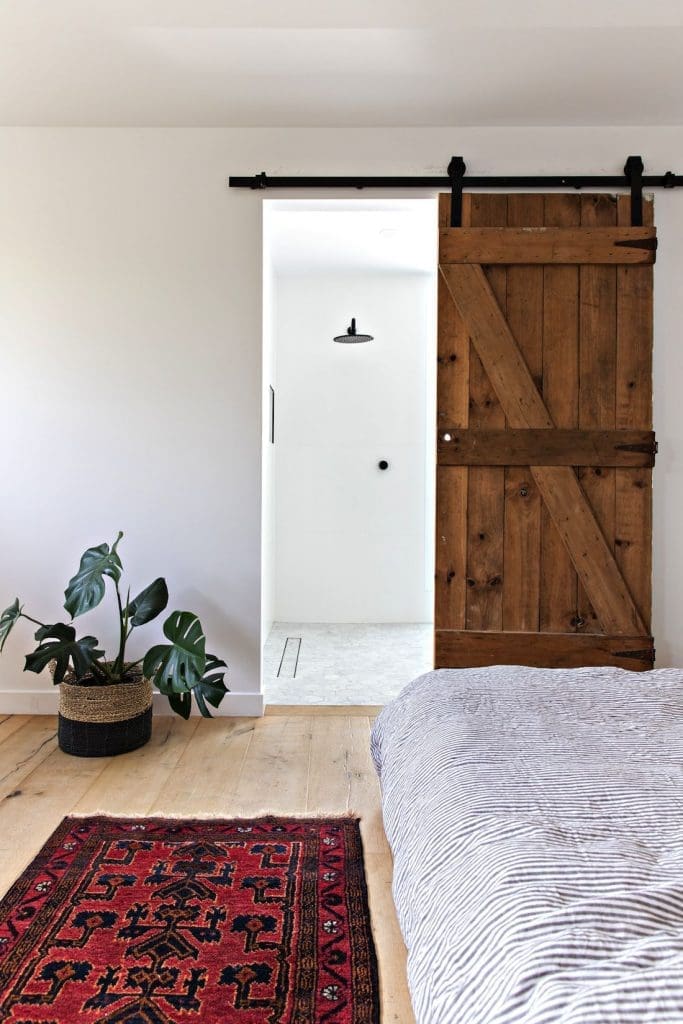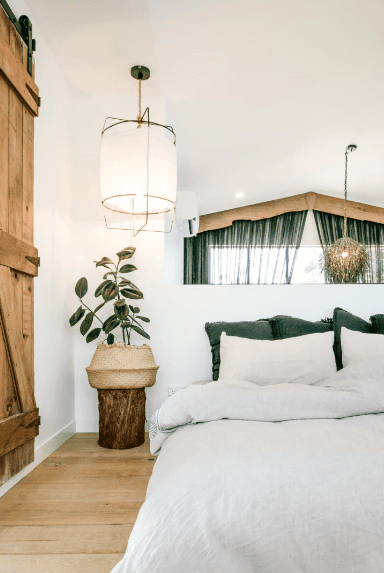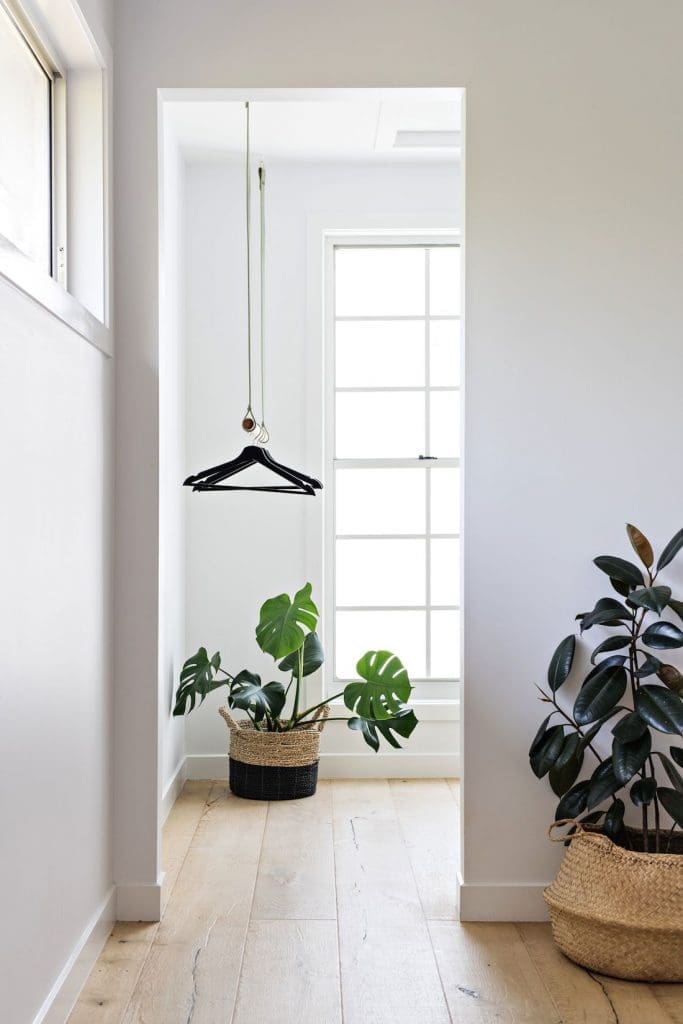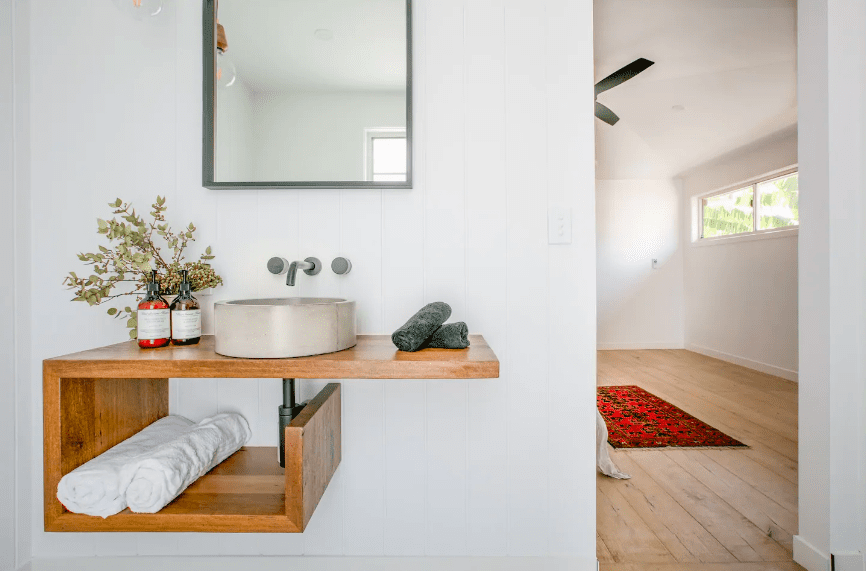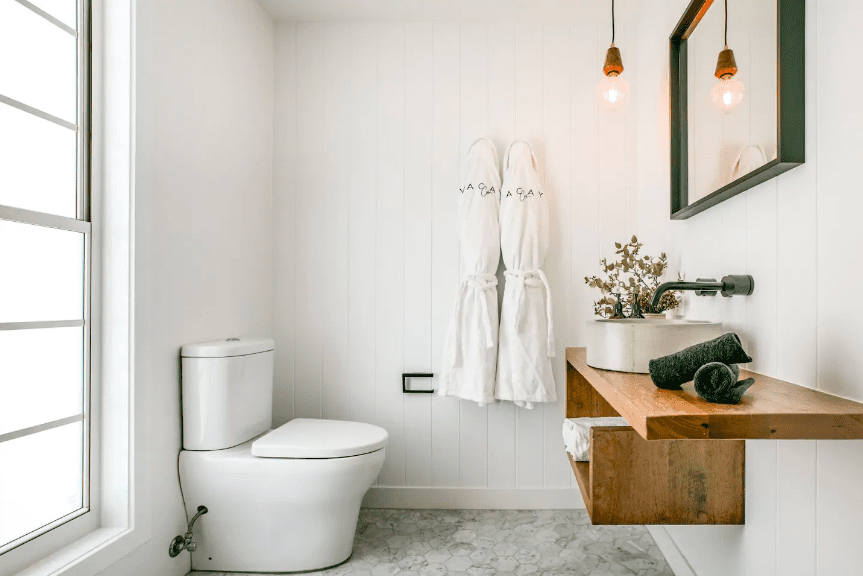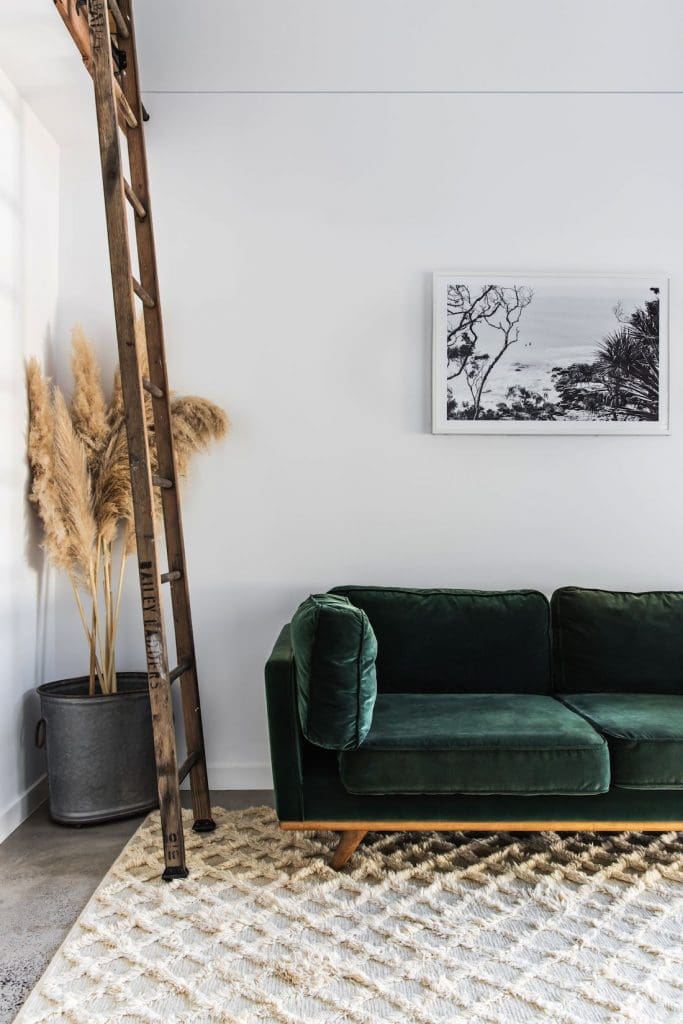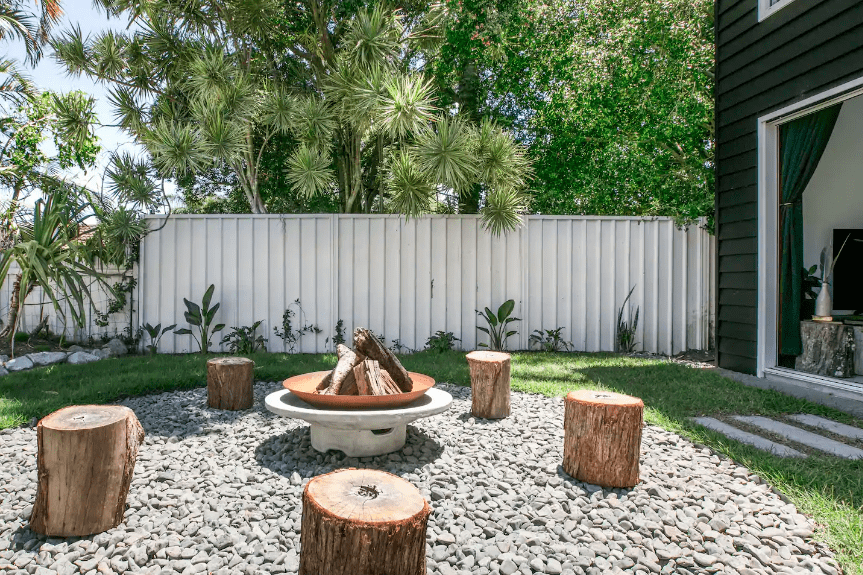 Shop the look: Luxe holiday vibes
Disclaimer: This post contains some affiliate links. This means when you click on a link and purchase something from that site, we may make a small commission at no extra cost to you.