One of our fave reno duos, Kyal and Kara, have done it again. Project after project, they just nail it. The latest home by Kyal and Kara, will have you swooning (and stealing design ideas for sure!).
We were super excited to get a look inside Blue Lagoon, so let's get straight into it!
Related article: A sleek new build with modern design and sophisticated style
Related article: Luxury coastal home: Kyal and Kara's Long Jetty home tour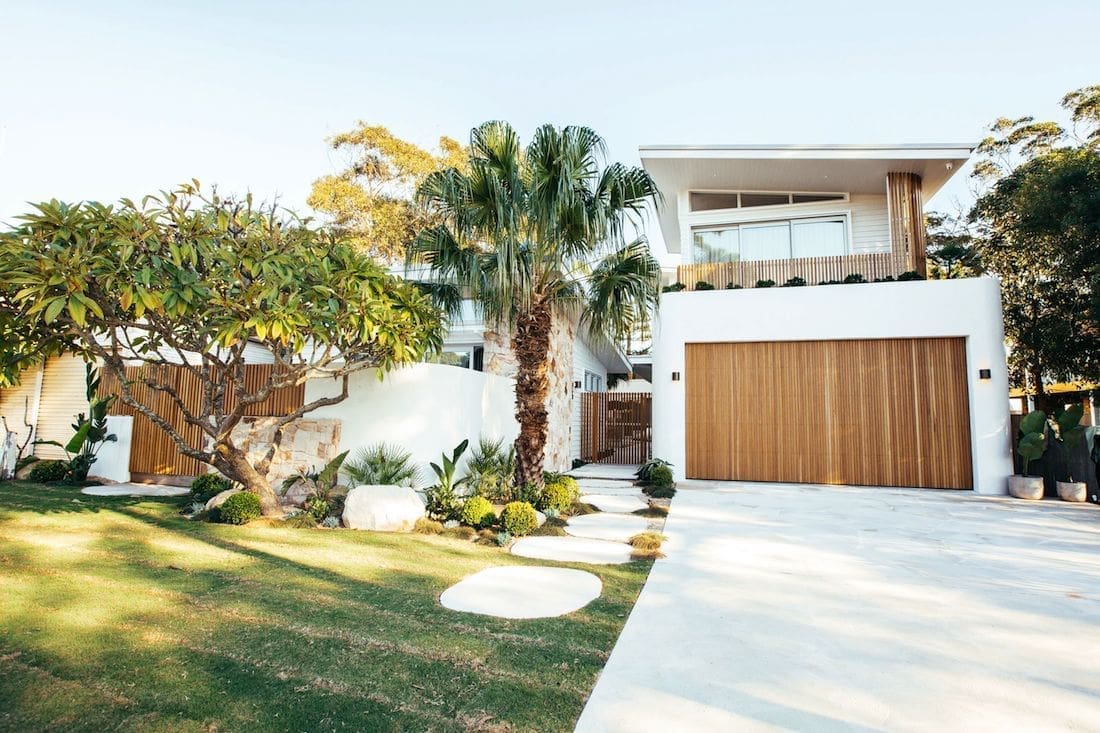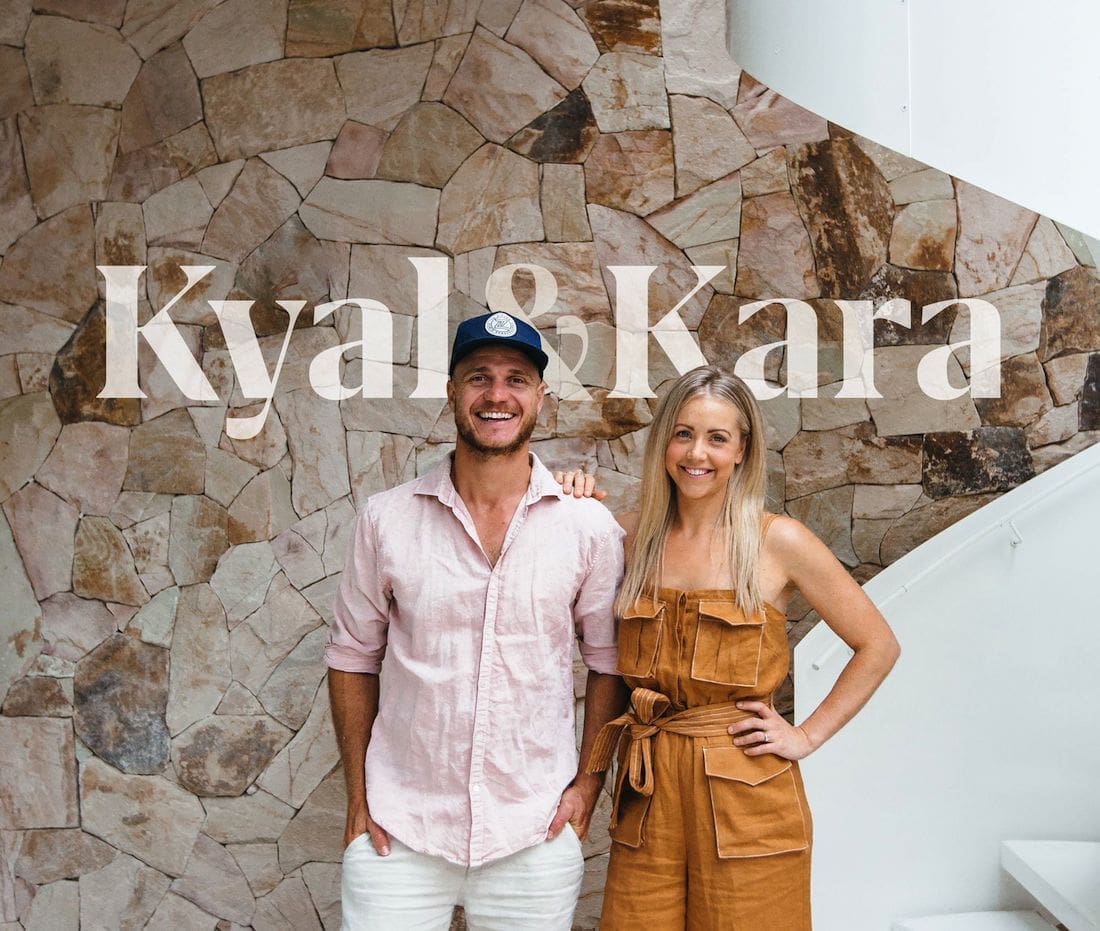 Located on the Central Coast of New South Wales, the latest home by Kyal and Kara is another of their knock-down rebuild specials.
"When we initially purchased the shack in 2014, we knew then it would be a knock-down," Kara explains.
"The original shack was primarily asbestos with lots of 'add ons' over the years. The foundations weren't great and there was a fair amount of mould. This was because the orientation of the original home didn't take advantage of the natural light and northern aspect.
"Much of the home's original charm came from the surrounding trees and the large frangipani at the front of the block. So of course, we've made this a feature in the new build."
This stunning house is where the busy reno duo call home, along with their 2 children, Ziya (3), Vada (2) and 13-year-old Kelpie, Jonah.
"We describe the style of this home as modern coastal meets Mediterranean villa. It's a 2-storey, 4 bedroom home with 2 bathrooms and a powder room.
"We also have a self-contained 1 bedroom studio with its own terrace and office with internal and external access," says Kara.
"We wanted our home to feel warm and welcoming, but robust enough to withstand our lifestyle, which involves a lot of time spent at the beach.
Steal their style: Shop the look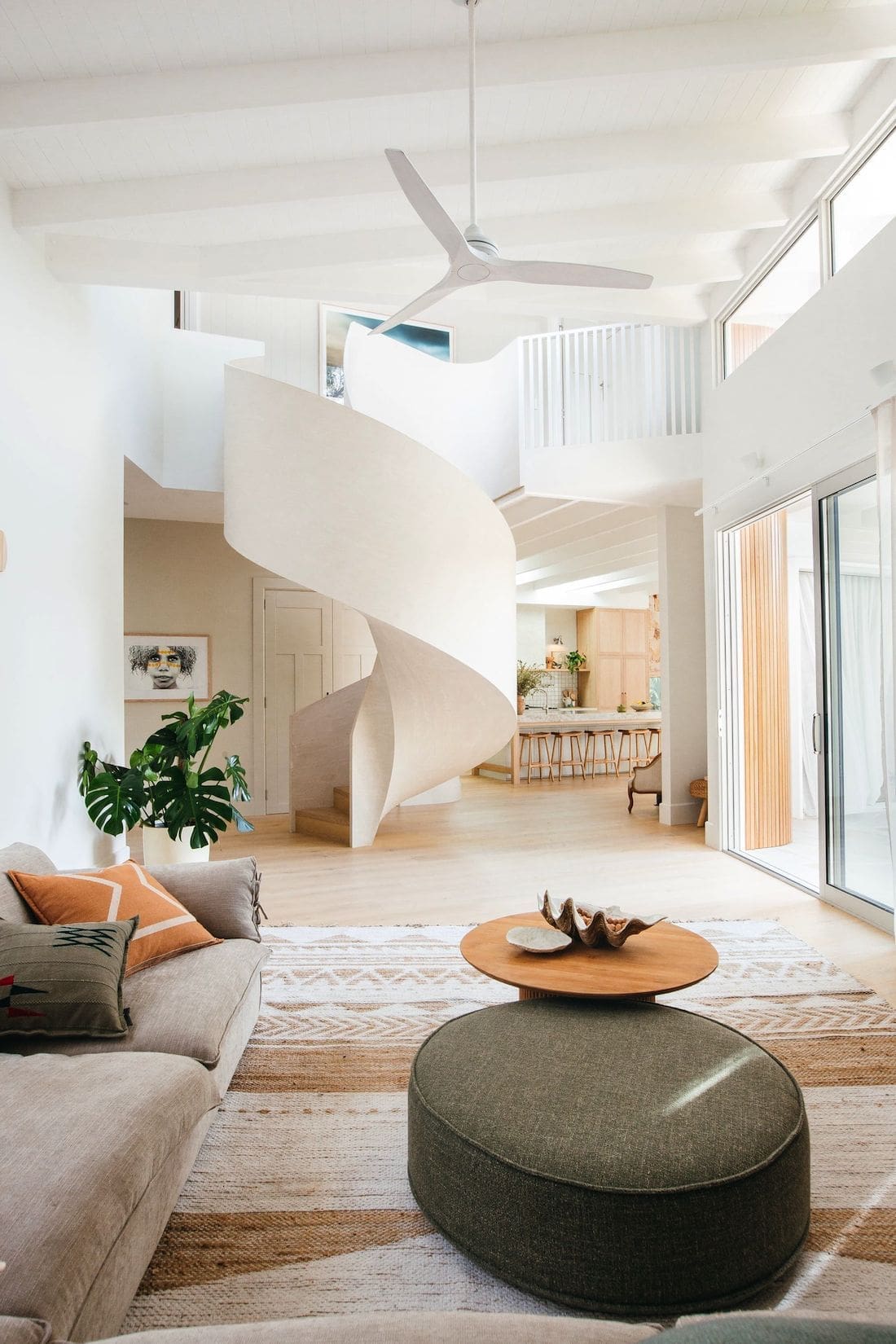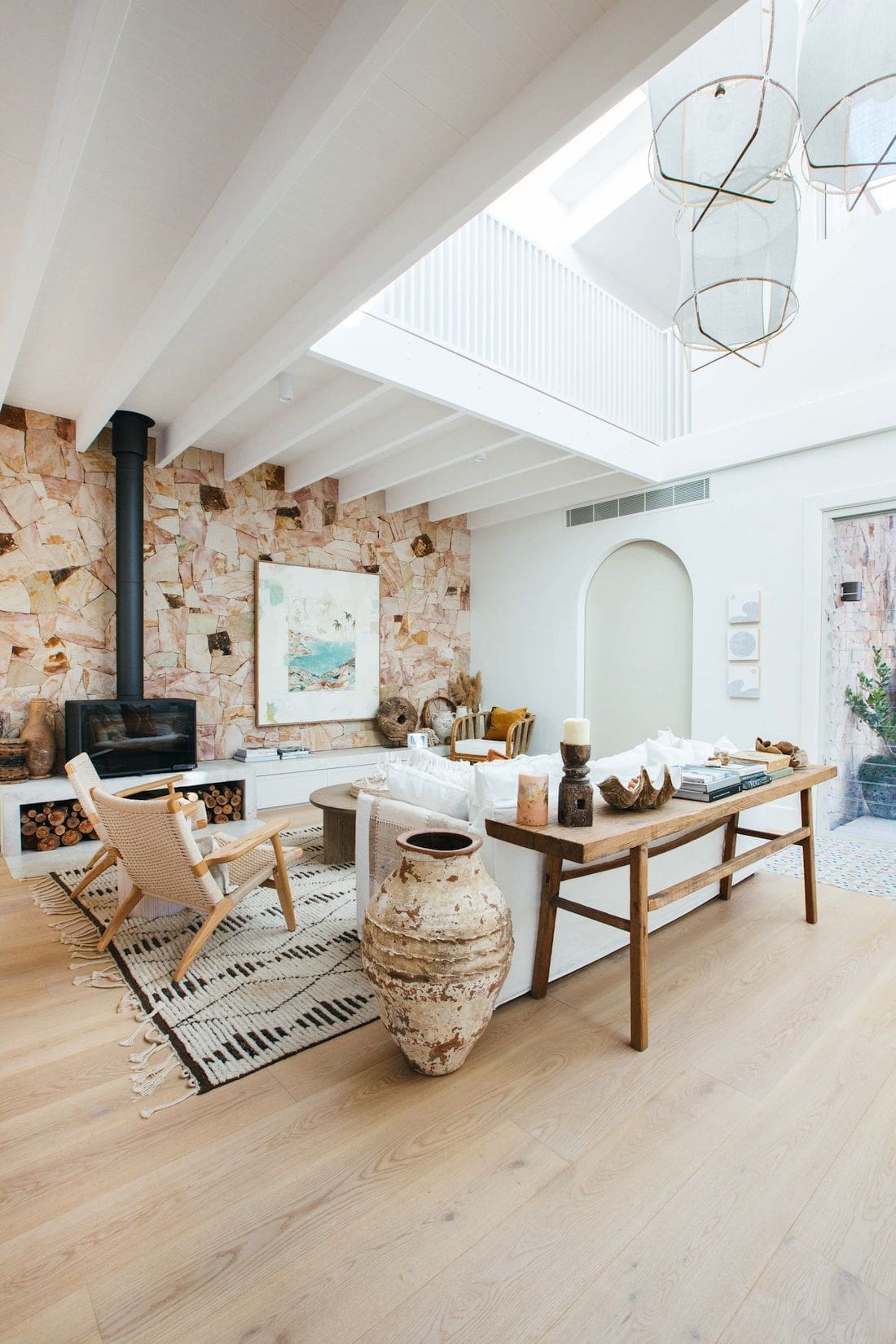 Renovations always seem glamorous from the outside, however as Kara explains, behind the scenes this one was a very different story.
"Over the past year we spent countless late nights planning and refining the plans.
"Then came the build and completion part of the project — it's been a big labour of love, that's for sure!" smiles Kara.
"Kyal worked on the build of this home almost every day for 10 months! It's been a busy time for our family, especially towards the end as we were pushing to move in during the first wave of the COVID restrictions.
"Juggling other work commitments and having a 2 and 3 year old meant I wasn't as physically involved in the build as previous renovations we've done. But of course, I still managed all the interior design, selections and managed trades throughout the project.
"After 10 years of painting our own renovation projects, I was more than happy to leave our painters to do their thing! They're much quicker than I am and it meant I could be working on other things."
Something we really admire about this dynamic couple is how they started their journey doing self-taught renos and have progressed to become full-blown experts.
"Our renovation journey began about 12 years ago when Kyal had just finished a carpentry apprenticeship and I was working full-time as a physiotherapist.
"At this stage, we spent all our afternoons, evenings and weekends working on our own build and immersing ourselves in creating a home.
"Fast forward a few years, after we appeared on The Block and we just knew renovating and building was something we were really passionate about.
"We established our building company in 2014 and I studied at ISCD [International School of Colour and Design]. Having said that, a lot of what I know today I've learnt through experience of being on job sites day-to-day, with a lot of leaning 'on the fly'!" laughs Kara.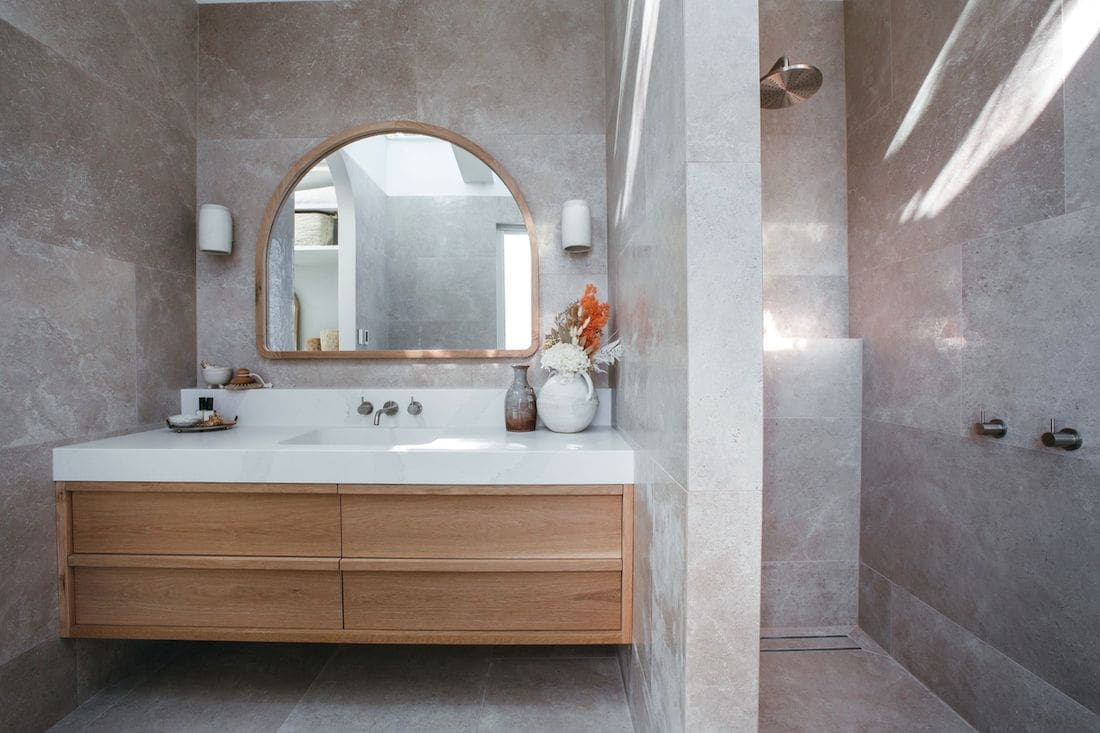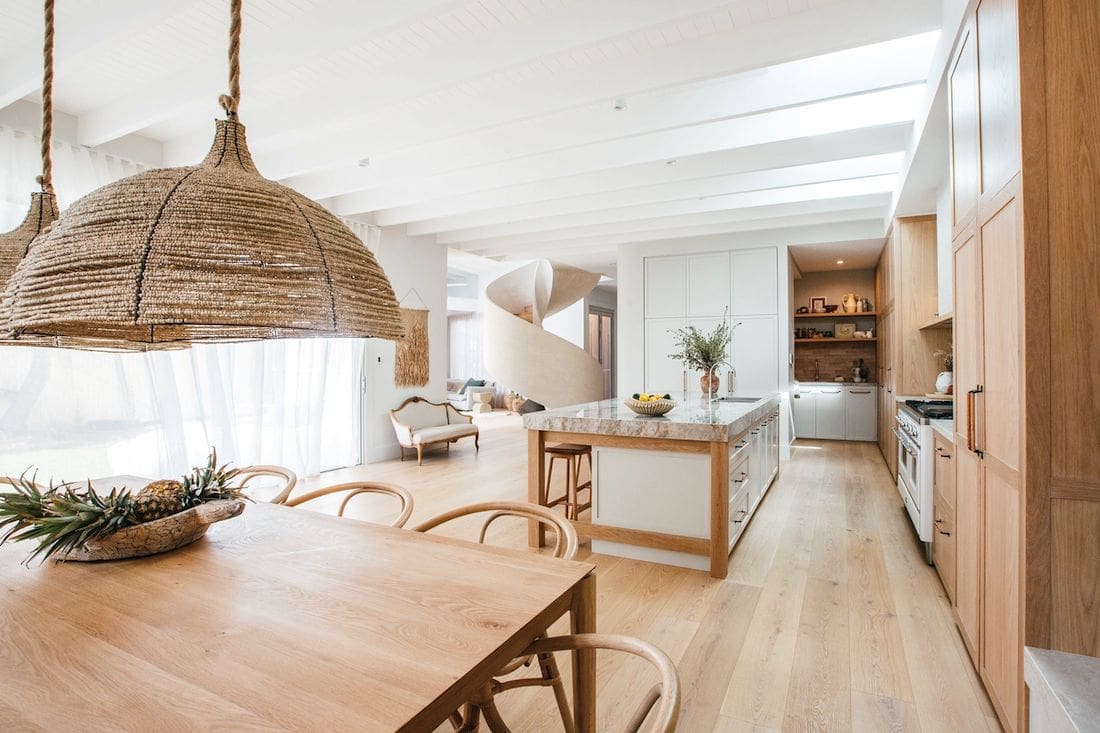 A standout design feature of this home is the use of soft, curved lines throughout — including those incredible spiral staircases.
"For me, my favourite feature of our home is the main living area with the sandstone feature and fireplace. We practically lived in this room over winter and it has such a calming feel to it."
"For Kyal, he's in love with the master bedroom / parents retreat. It's spacious and has copious amounts of natural light, but you can shut yourself off by closing the curtains. It has a real hotel feel about it!
With every home by Kyal and Kara, there are so many things to love and so many questions to ask. We wanted to get the couples best tips for those tackling their own renovation projects.
Tip 1 — Nail the floor plan
"When devising the floor plan, ensure you've thought about how you will be living in the space with your family," advises Kara.
"For us, it was important to have several separate living areas, but we still wanted them to be open to each other and to the backyard."
Tip 2 — Invest in quality materials
"With 2 young children, having hardwearing surfaces was important! The high traffic areas are lined with Gyprock Superchek which is 3 times tougher than standard Gyprock.
"It has enhanced resistance to dents, scuffs and scrapes as well as improved noise resistance — perfect for our energetic, boisterous children!"
Tip 3 — Make a mood board
"It's no secret how much I love a mood board," laughs Kara.
"For your build, create a mood board or vision board. It can be as simple as a cork or felt board where you can keep samples, inspirational images or photos you've collected to ensure things are working cohesively.
"It's also a great way to communicate the overall vision of the project to your partner and make sure you're both happy with the direction in which it's going."
Tip 4 — Communication is key
"It seems like an obvious one, but communication is key with any renovation project.
"Don't assume your trades will understand your overall vision or know exactly how you'd like things to be finished. Be onsite or available to answer questions and this will ensure things run smoothly and that you're happy with the outcome," Kara explains wisely.
Tip 5 — Upcycle
"Think about ways you can bring a touch of old into the new. Recycling building materials or repurposing old furniture is a great way to create instant charm and with a story."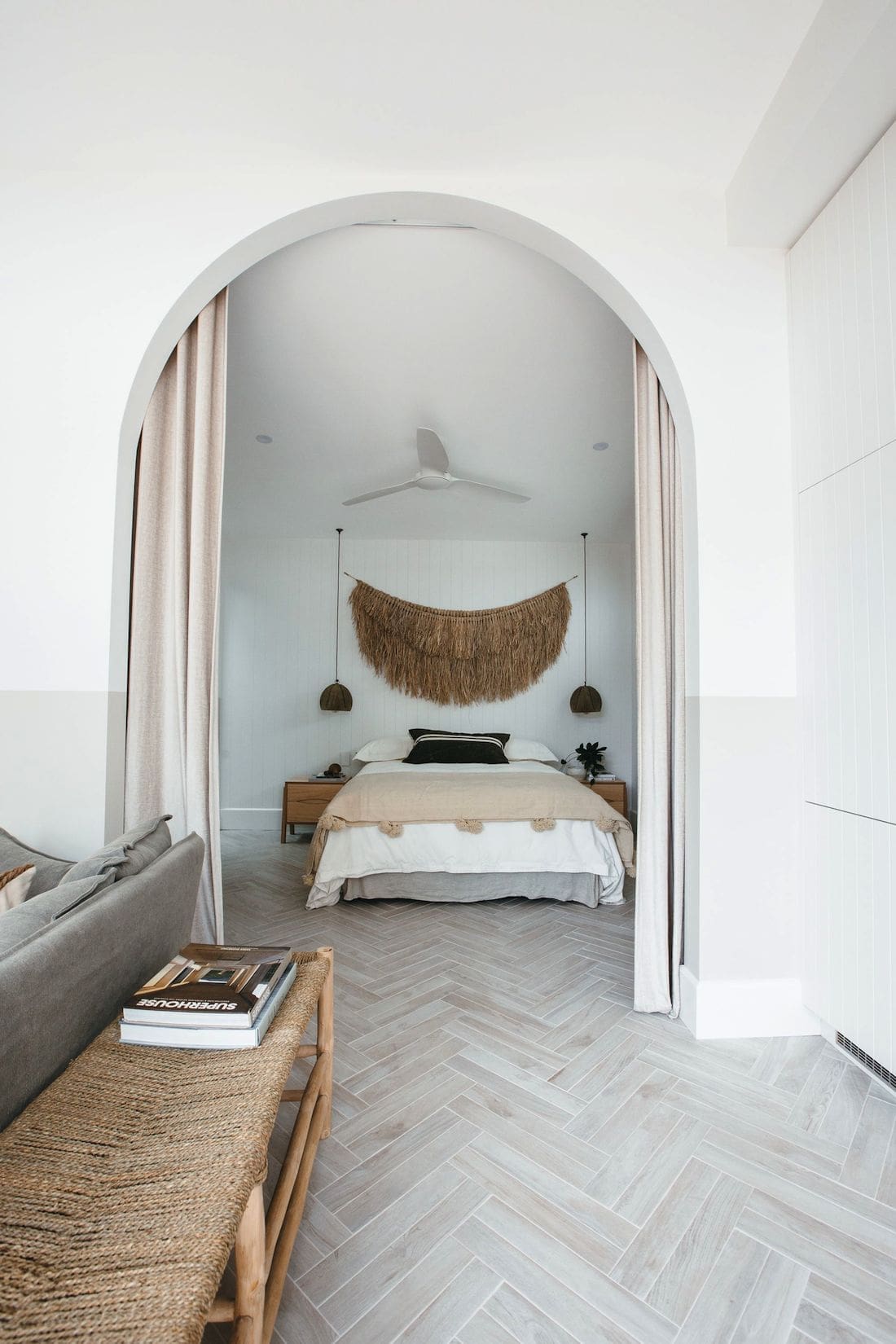 Huge thank you to Kara for taking us through her stunning family home. To see more of what Kyal and Kara get up to, visit their website or follow them on Instagram. You can also check out more of their projects over at Diverse Design & Construct.
We just loved exploring the latest home by Kyal and Kara, did you? What was your favourite feature of the project? Tell us in the comment section below!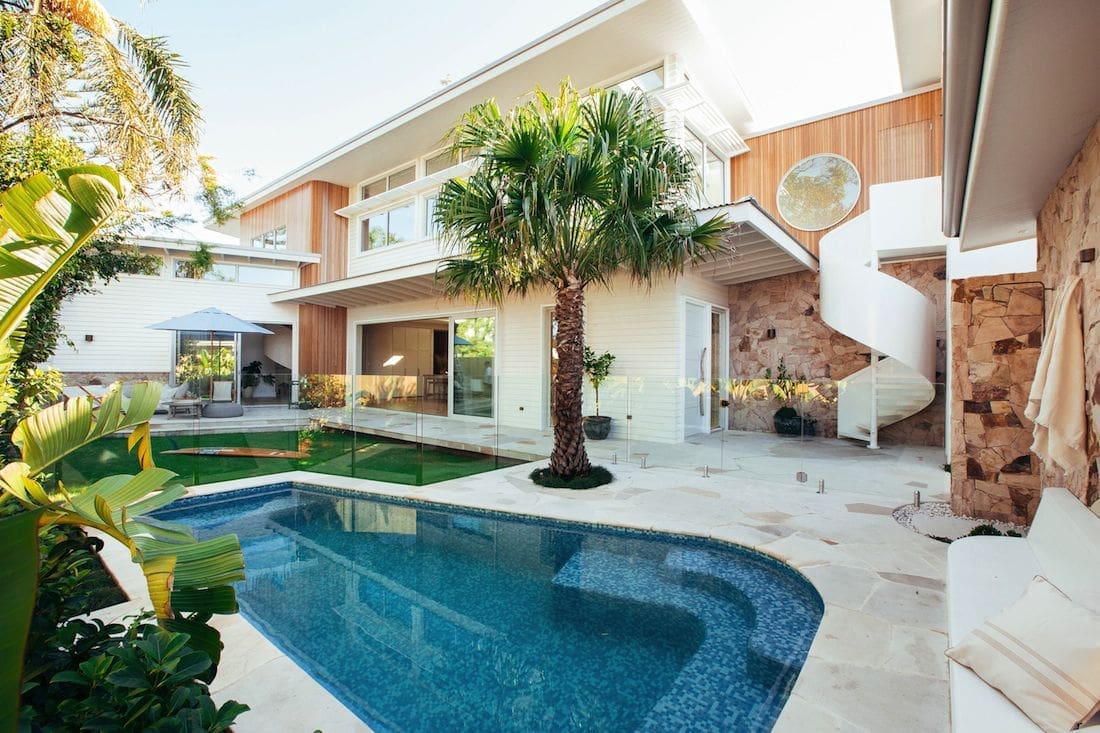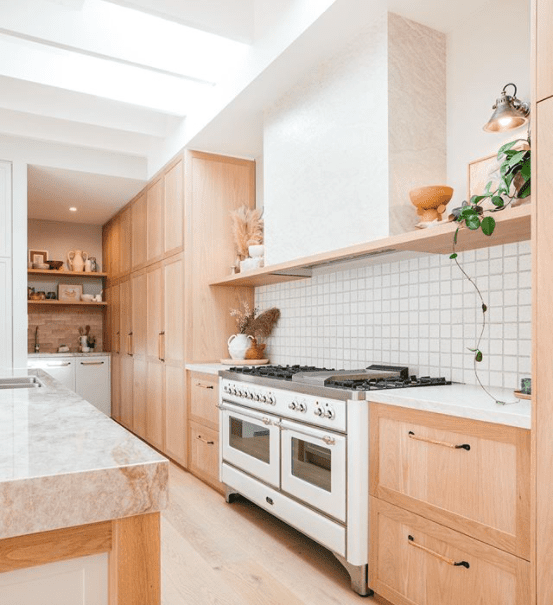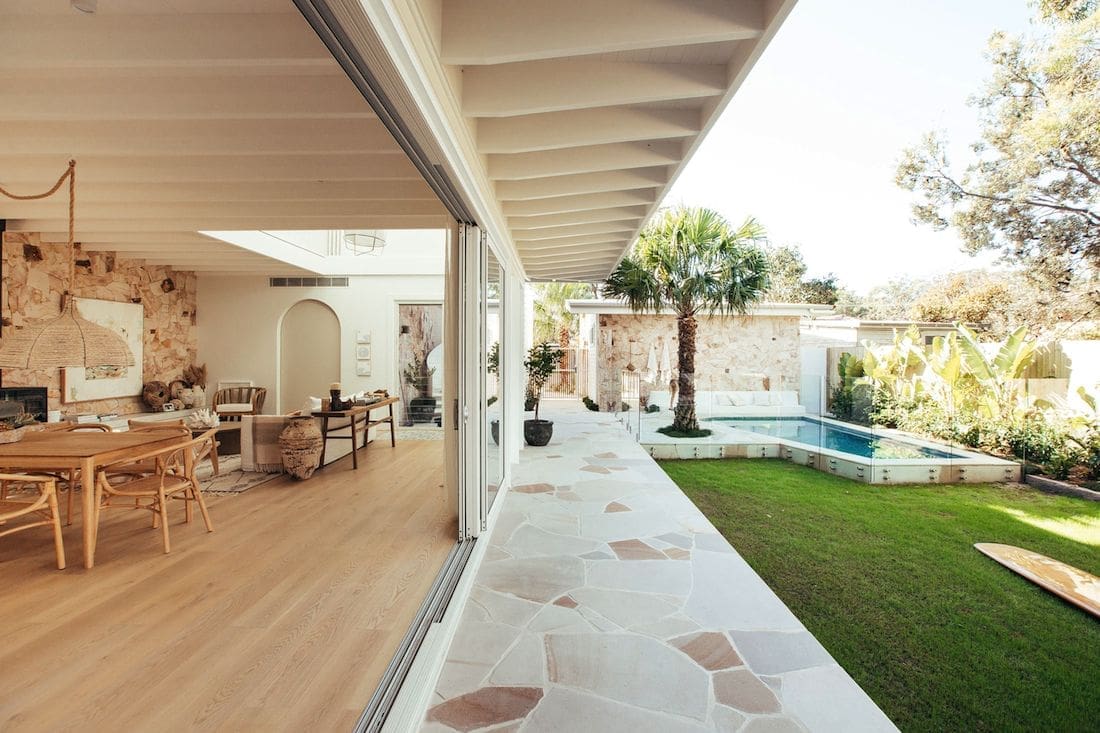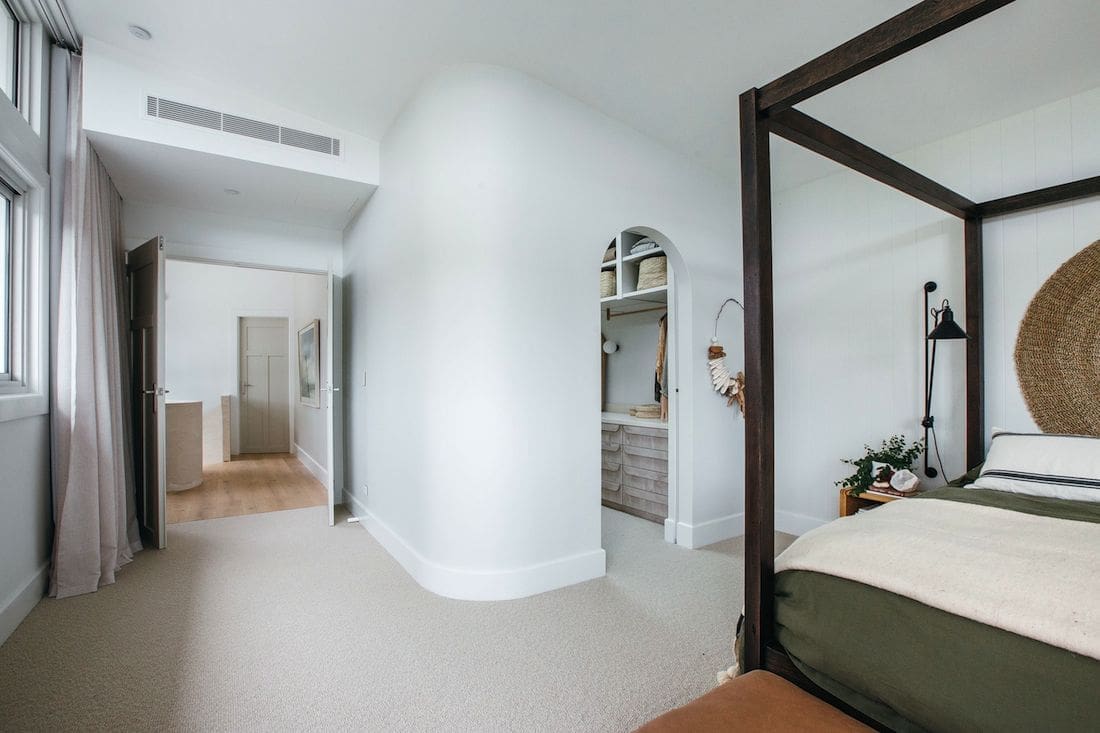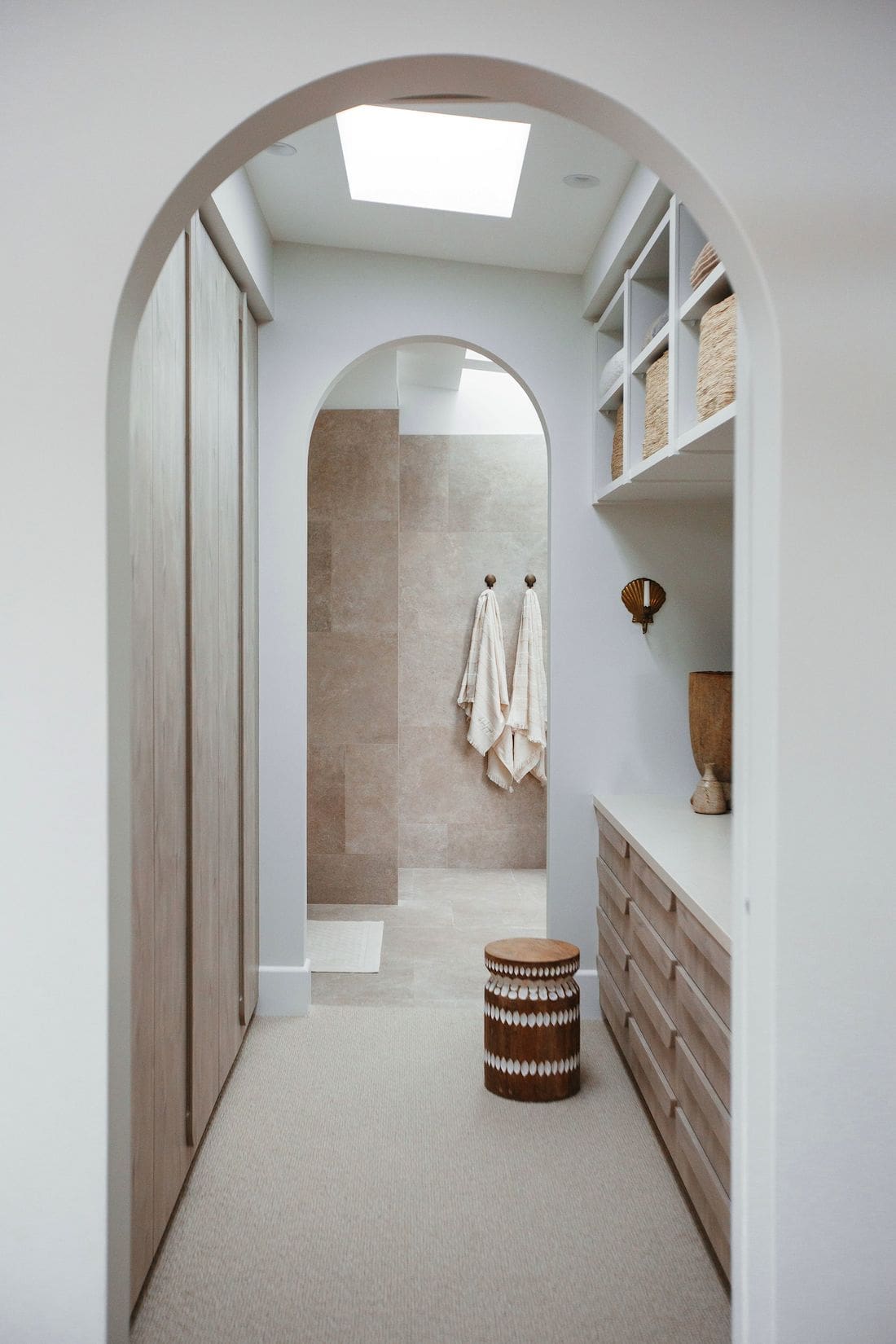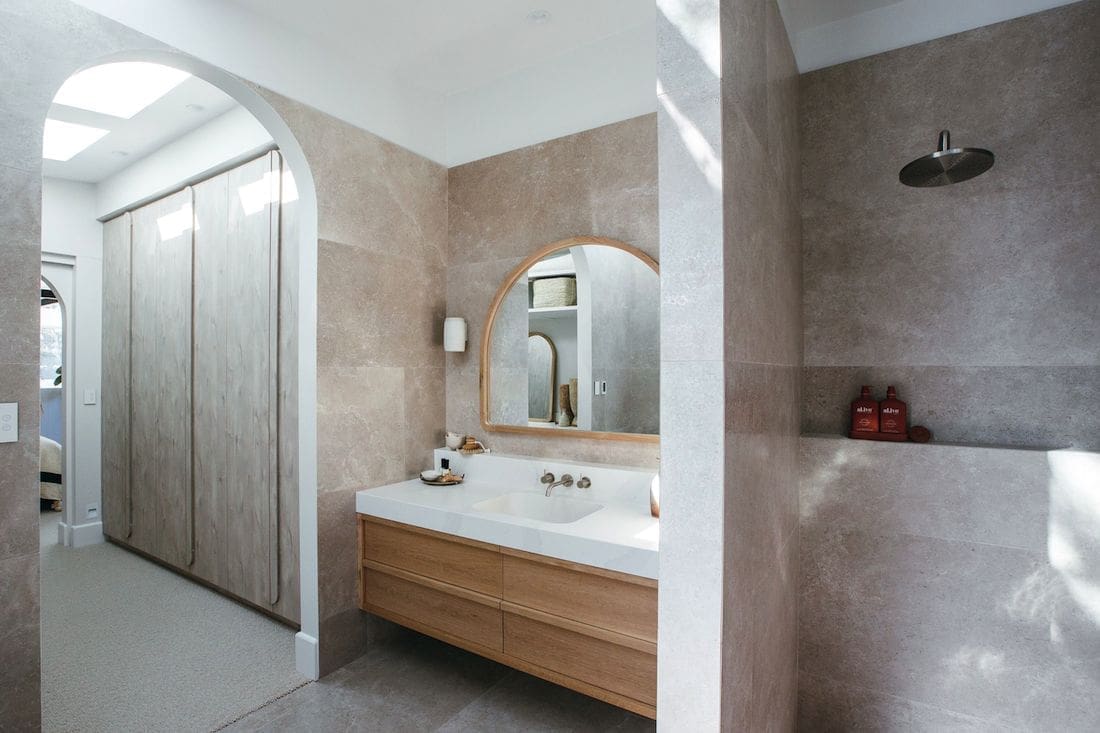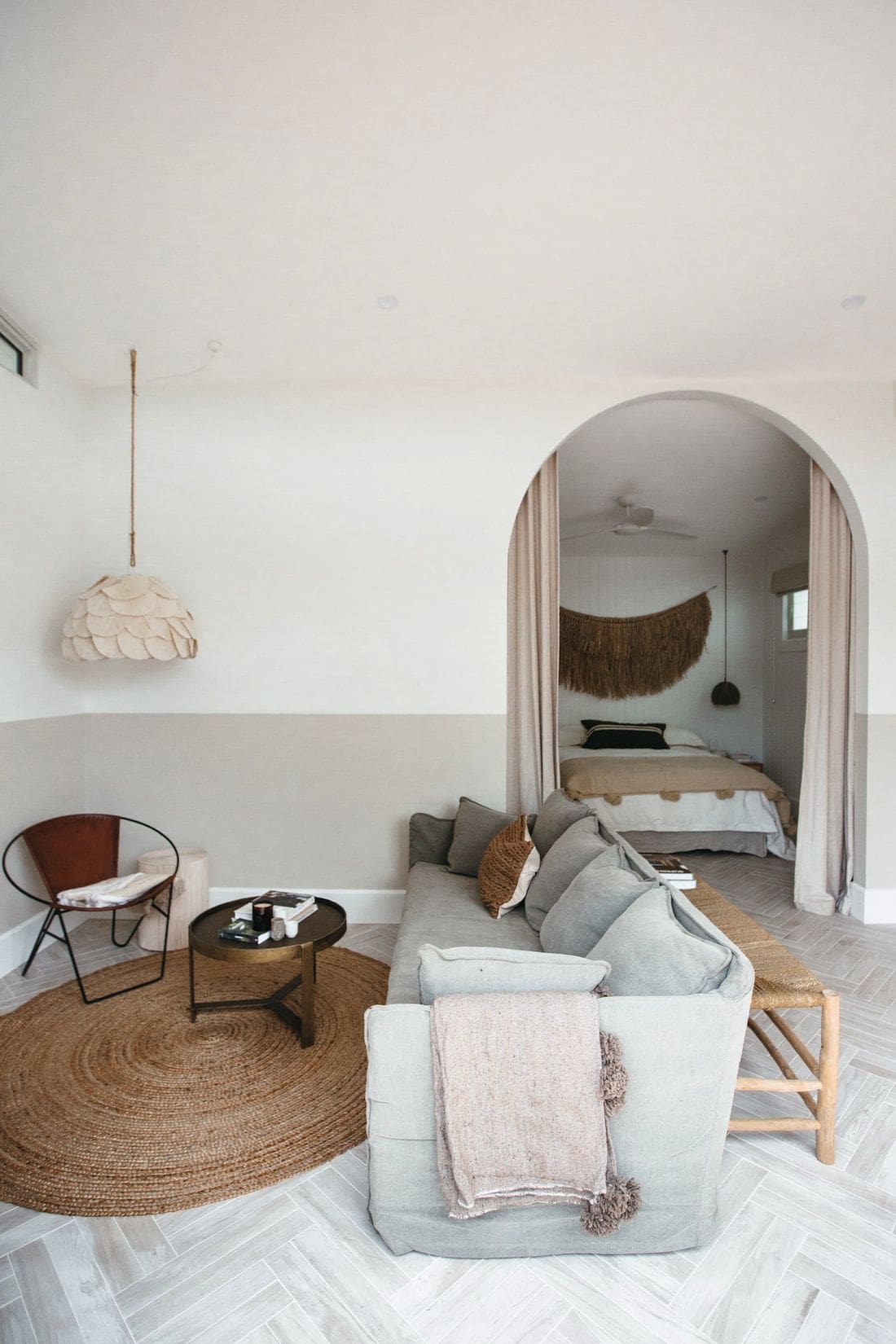 Steal their style: Shop the look
Disclaimer: This post contains some affiliate links. This means when you click on a link and purchase something from that site, we may make a small commission at no extra cost to you.