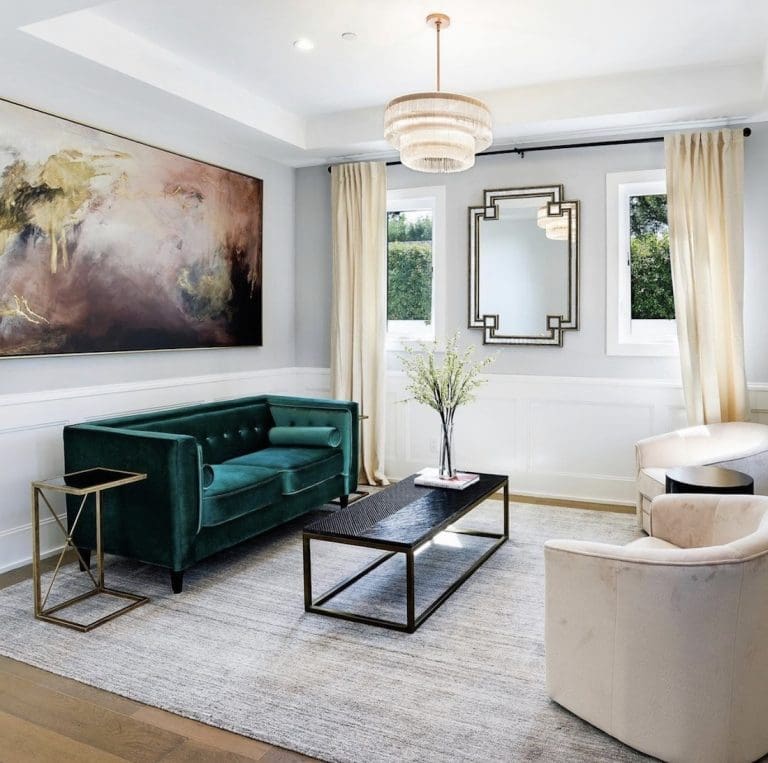 Many of us have a space in our home that we don't know what to do with! Perhaps it's a vast, exposed space at the top of the stairs or a smaller room that's never served a purpose. An idea you might like to consider is turning it into a sitting room. We get the step-by-step know-how from Interior Designer, Bre Hance, on how to style a sitting room.
Bre Hance is the director and principal designer of InHance Interiors in Los Angeles. She has enviable design style (and a pretty fancy client list!) so sit back and get ready for the inspo to flow!
Related article: Before and after: A dated living room gets a dramatic makeover with Canberra Outlet
Related article: How to update your living room for less: Top decorating ideas to suit your budget
Words by Bre Hance
Let me introduce you to the sitting room. Think of it as a step up from your casual family room, but with less formality than the traditional living room. Elevated enough to host a book club or wine night, but relaxed enough so you never have to worry about misplacing any of your accent pillows.
I'm going to share some tips to make your sitting room your new favourite space to unwind. Whether you're starting from scratch or trying to give your current space the love it deserves, here are some ideas to help spark your inspiration!
Lighting is key
The first thing to do when thinking about how to style a sitting room is to make sure you have good lighting and an enjoyable view. Every spot in the room should be well lit with a combination of natural and ambient light. This is your space to read a book, take a nap, or pop in to meditate, so good lighting will allow you to enjoy your sitting room to its fullest.
If you don't have great natural lighting in your room, incorporate some lamps or dimmable track lighting to make it feel cosy and well lit.
Shop the room: Sitting room styling essentials
Embrace texture
A sitting room is a space you can truly have fun with. To make it feel welcoming, give your walls and furnishings some personality. The easiest way to do this is with texture.
Don't be afraid to incorporate multiple textures and patterns into this room, layering in some unique pieces as you go. If you're going for a beach house style, go for whites and beiges with pops of blue. For the big city penthouse suite style, use bold jewel colors with metallic accents.
If you're not used to combining different textures and colours, start with a mood board and go from there. Most importantly, remember to have fun with it!
Chairs + seating
The 'sitting' aspect of the sitting room is, as you might have guessed, a crucial detail. When planning your seating layout, brainstorm what you might need for those future wine nights or book clubs.
More than likely, you will benefit from furniture that swivels. This way, you and your guests can all face each other. If not, opt for spacious couches that face each other so guests don't feel uncomfortable sitting too close together.
Take it a step further and look for accent poufs that add some additional colour or texture to the space.
Tables + surfaces
Make sure there are plenty of places to put your drinks and rest your feet. This is your kick back and relax room. It should as comfortably as possible.
Whether you're going for a chill or more upbeat style, side tables, ottomans and poufs protect you from spills and stains. If you don't have the space for side tables, nesting tables are a great option to consider.
Shop the room: Sitting room styling essentials
Final touches
The last thing to think about in how to style a sitting room is that it should be an opportunity to showcase your interests and personality. If you are an avid book reader or record collector, create a library wall where you can showcase some of your favourites. Make it that wonderful space to admire your collection.
If it were me, I would even consider incorporating a wine fridge hidden (or not-so-hidden) inside my cabinetry. I mean, why not!? Make it extra convenient and welcoming!
About Bre Hance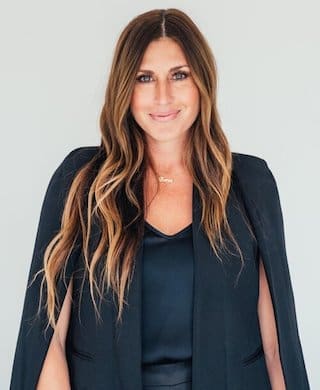 Bre Hance is the director and principal designer of Los Angeles-based, high-end residential design/build firm, InHance Interiors. With a host of celebrity clients and an eye for interiors, Bre and her team create beautiful and well-functioning spaces. InHance Interiors is driven to make the design/build process seamless and enjoyable. Their aim is to help clients avoid costly mistakes, remove all the guesswork from the project and create a space they absolutely love.
Web: www.inhanceinteriors.com/
Instagram: @inhance_interiors
Disclaimer: This post contains some affiliate links. This means when you click on a link and purchase something from that site, we may make a small commission at no extra cost to you.