Supported by Canberra Outlet
Whether it's a change of season or simply a tired room that needs a refresh, many of us are looking for ways to update rooms in our home without spending a fortune.
Today I'm sharing my top decorating ideas on how to update your living room for less.
Related article: How to: Style a bookshelf
Related article: A guide to the 10 most popular interior design styles
Under $150
New cushions and a throw rug are my number one tip for refreshing your living room.
Go for quality over quantity here — just two or three beautiful cushions (with feather inserts) and a throw rug can make an old sofa feel new and completely change the feel of your living room.
Cushions are an easy and low-risk way of introducing colour into your living room so be brave. Although if you prefer a more neutral palette, there's nothing wrong with sticking to whites and greys, but look for textures or details that can add interest.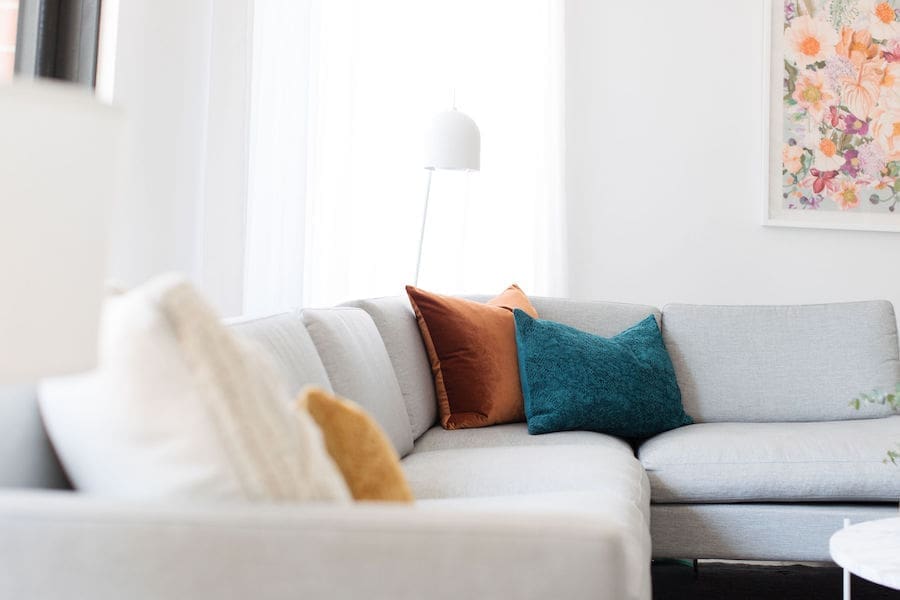 Under $250
Next, I would turn my attention to the coffee table — it's front and centre in your living room and this small surface area can make a big impact.
There are many ways you can style your coffee table and I've shared some of my favourite ways in this short video.
Most of the items I used to style my coffee table in the video are from TK Maxx which always has a wide range of décor. Or in this living room, I kept things simple with several books, a candle and vase from Freedom with greenery I foraged.
Shelves are another small area that can make a big impact. Personalise your living room by printing off photos of special moments and displaying these in beautiful frames.
If there's still some money left over, pick up a large basket that you can use for storage (kids toys or excess cushions) or to place a pot plant inside. You can be sure to find a basket that suits your living room style and most are priced under $40.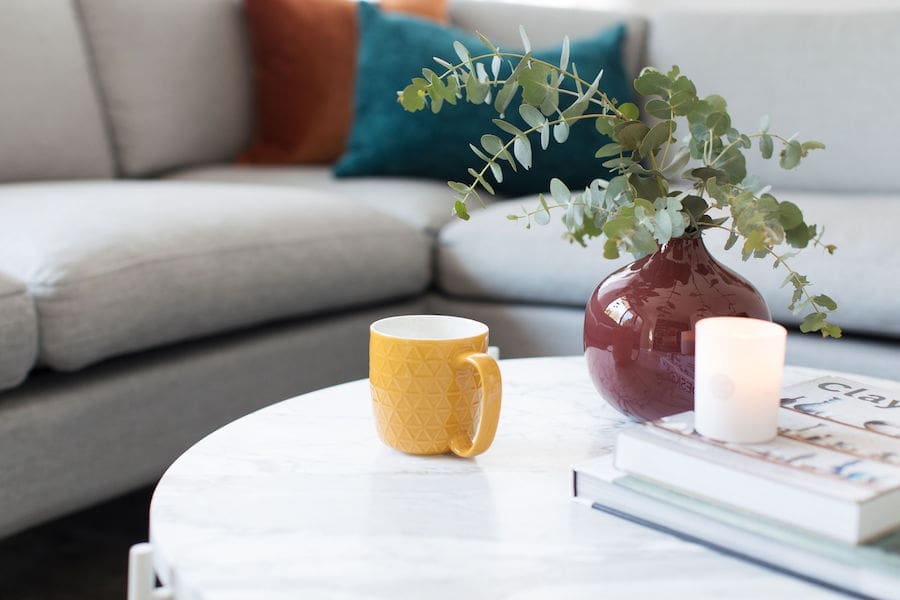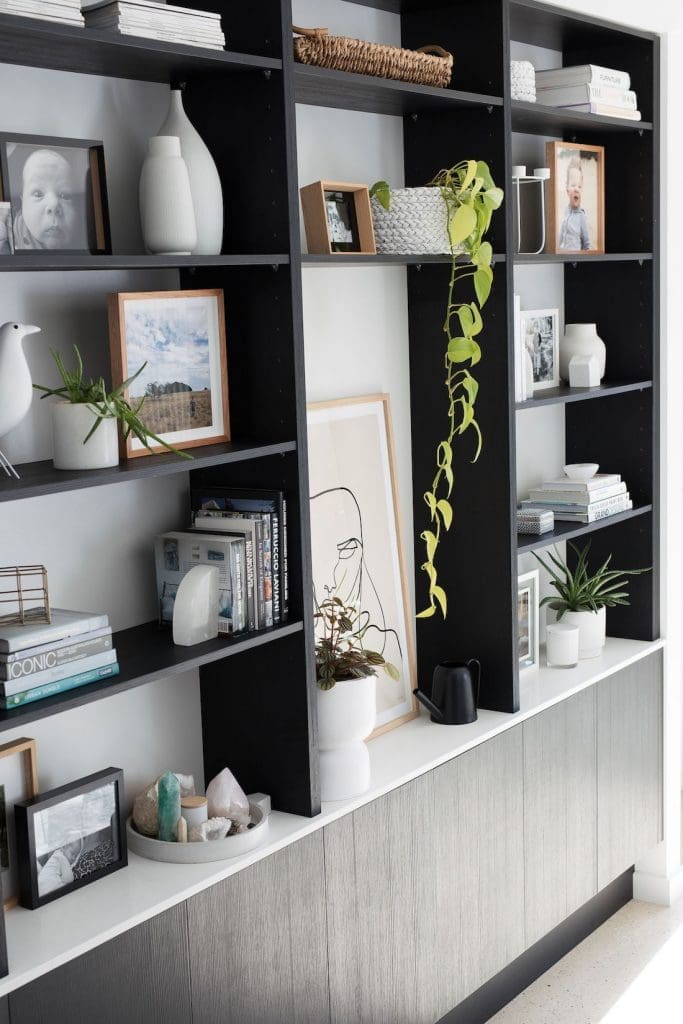 Under $500
Adding artwork into your living room will add interest to your walls and can be the hero piece of the room. I love using artwork to set a colour palette and overall feel for a space.
This floral artwork cost just under $200 from Adairs and they have many, large-format and ready-to-hang artworks to choose from. Another of my favourite stores for large and affordable art is Early Settler.
Alternatively, if you don't need artwork, lighting is another area worth your attention. A floor lamp or table lamp will soften the lighting in your living room, giving it a more welcoming feel, and can be a decorative item in its own right.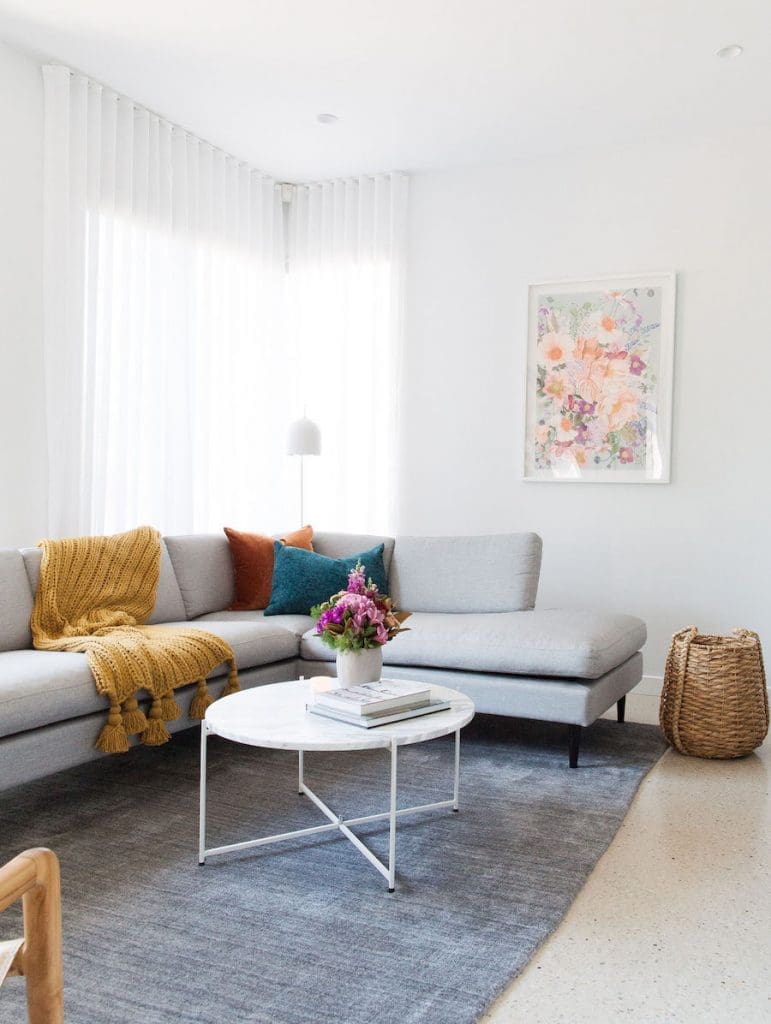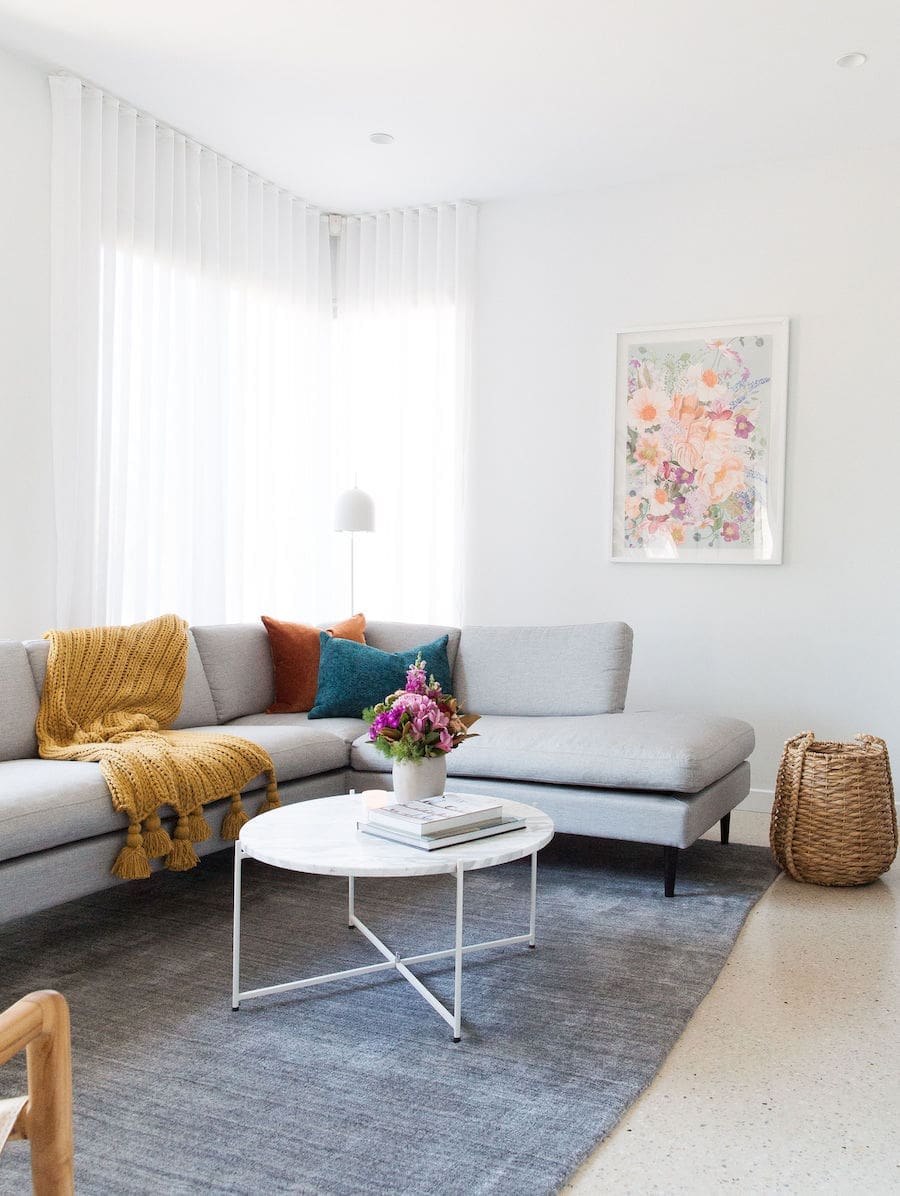 Over $500
With over $500 you hardly need to be reading this article! But with the extra spending money I'd look to the floor and determine if the space would benefit from a rug.
One of the biggest decorating mistakes I see people make is selecting the wrong rug for a space — size, colour and texture are so important. You want a rug that will comfortably fit the feet of your furniture rather than a small postage stamp rug. The general rule is 'the bigger, the better' as it will help to anchor the room. Freedom is one of my favourite stores for large area rugs but there's also a growing range of options at stores like Early Settler and Adairs.
How you spend your decorating budget will depend on your space and what items you own. You may find you already have a great collection of décor from your travels that you would like to display but that your furniture is well past its use by date so a new sofa is your biggest priority.
These are just some of my top ways to update your living room for less. All of the pieces I used are from Canberra Outlet. Will you use any of these ideas to refresh your living room?
Photography by Thorson Photography
This article was originally published in June 2019 and has been updated with new information and images