You've heard me talk a lot about how great mood boards are to help you visualise a space — whether that's a room makeover or a full bathroom reno!
I often get questions about how I create the mood boards you see on Style Curator and the secret is Style Sourcebook, a completely FREE and super-easy to use online tool.
Watch the video below or keep reading to find out you can create a professional-looking digital mood board for yourself using this tool!
Related article: How to create a mood board to achieve your home design goals
Related article: Introducing Style Sourcebook: A product sourcing and mood board community to help you decorate
Step 1: Sign up
It takes less than a minute to create an account on Style Sourcebook and I recommend doing this first so none of your hard work is lost. The other great thing about having an account is that all your mood boards are saved so you can continue to work on them over time. Just click the 'Sign Up' button in the top right corner of Style Sourcebook.
Step 2: Create a mood board
Once you're logged in, it's time to get creating. Click on 'Create a Mood Board' in the top right corner of the screen and a blank canvas will pop up. Easy!
Step 3: Make it yours — drag, drop, resize and refine
One of my favourite things about Style Sourcebook is that it's just for interiors! There's a massive product library of furniture, art, homewards, paint swatches, tiles and everything you could hope for to create your design vision. Search for what you want in the 'Products' section and drag and drop objects onto your mood board. You can then use the toolbar on the right to bring items to the back or front of the board, duplicate or flip, and so much more!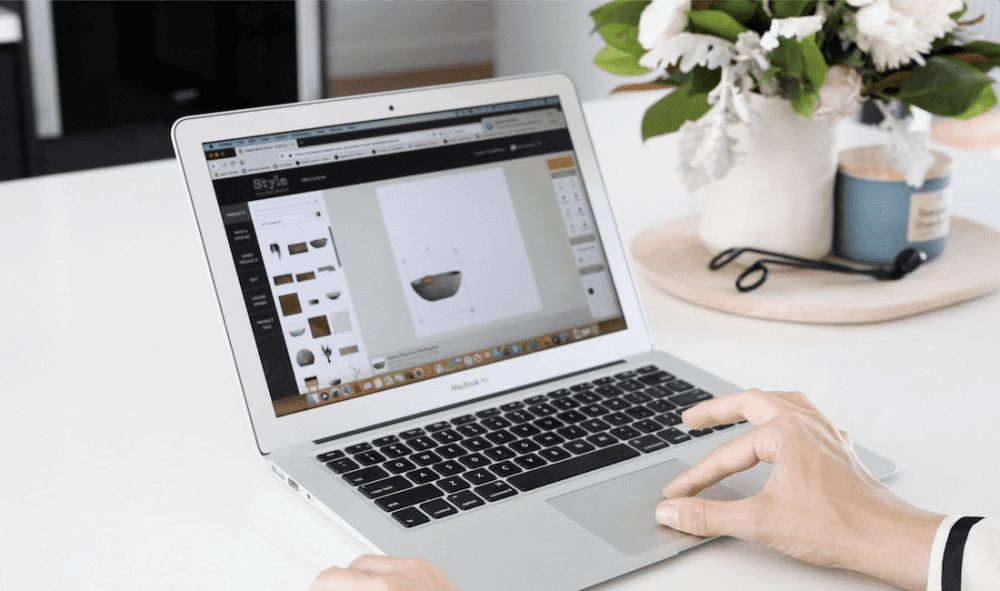 Step 4: Upload images or add text
In case there's a product you want to include that isn't already on Style Sourcebook, you can upload your own by clicking the 'Upload Images' button in the left hand sidebar. When you upload, be sure to include a link to where you found it online so you can easily find and shop that item when it's time to bring your mood board to life!
Another great feature that's worth mentioning is the ability to add text. Of course there are dozens of fonts to choose from and this is an effective way to set the design style, or leave reminders about where or how you want to use particular items.
Step 5: Save and download
It really couldn't be easier. All Style Sourcebook mood boards are automatically created at 1000 x 1000 pixels making them high enough resolution for viewing online, sharing to Instagram or printing at A4 size.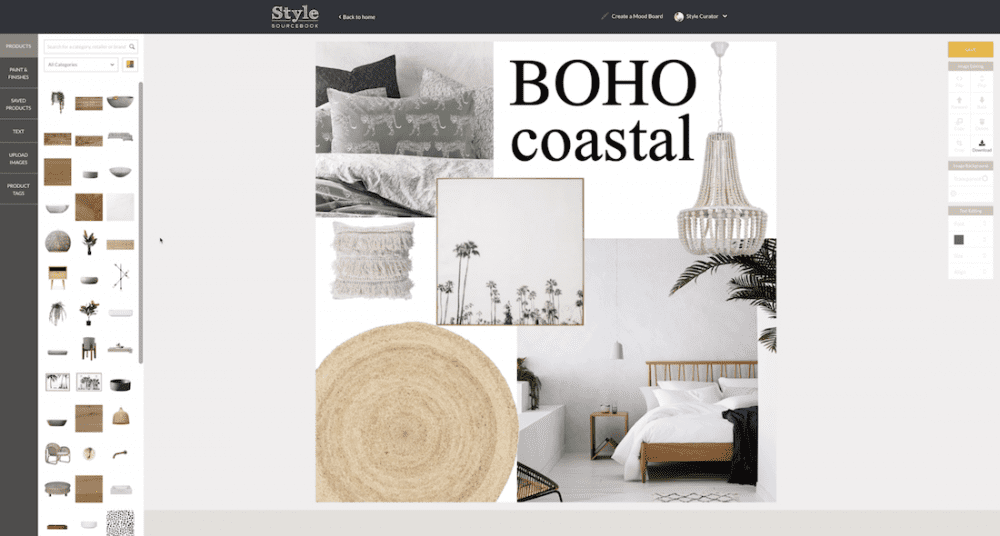 If you've got any questions about Style Sourcebook or how to create a digital mood board, post it in the comments below and I'll get back to you asap!