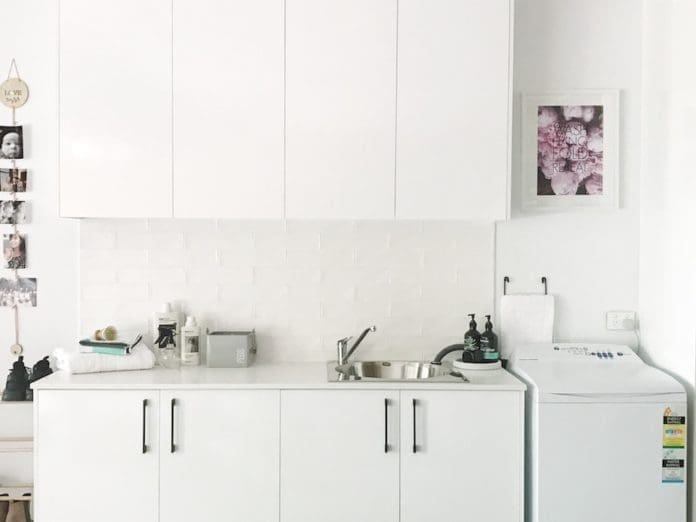 The laundry was never really a room I spent much time in or thinking about… that was until I became a mum!
My laundry and I are now very well acquainted and recently I've been feeling the urge to show this space some styling love.
Over the weekend I changed things up a bit in my laundry and today I'm sharing my laundry styling tips as well as some of my favourite laundries from across the internet to further inspire you to style your laundry (be sure to join in the #stylecuratorchallenge this March if you style your laundry!).
Embrace storage
The quickest and easiest way to improve the look of your laundry is with storage solutions — a stylish laundry basket or laundry sorter, caddies for your pegs and bits and bobs or woven baskets to store other items you need less often (I love these in open shelves and check out the pics below to see how effective this can look).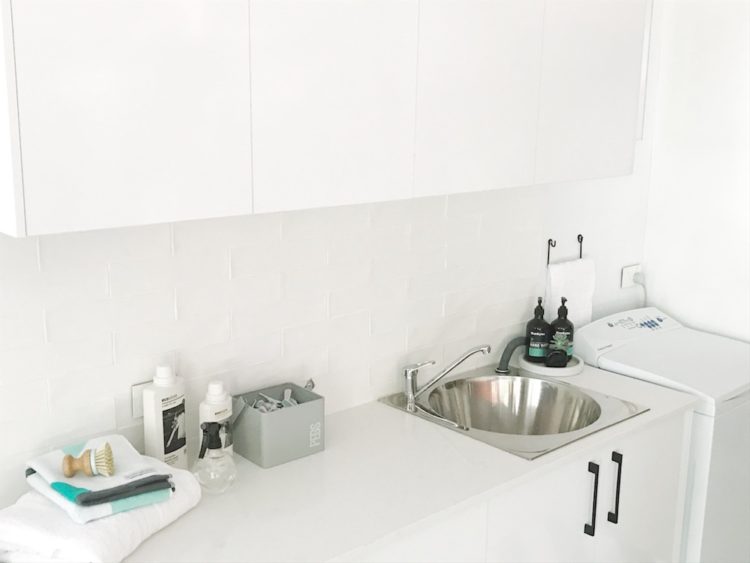 Hang artwork
That's right, artwork isn't just for your living spaces! There's an array of laundry-inspired art prints, including our own 'Wash, hang, fold, repeat' peony artwork (you can buy it online here or get the self print version).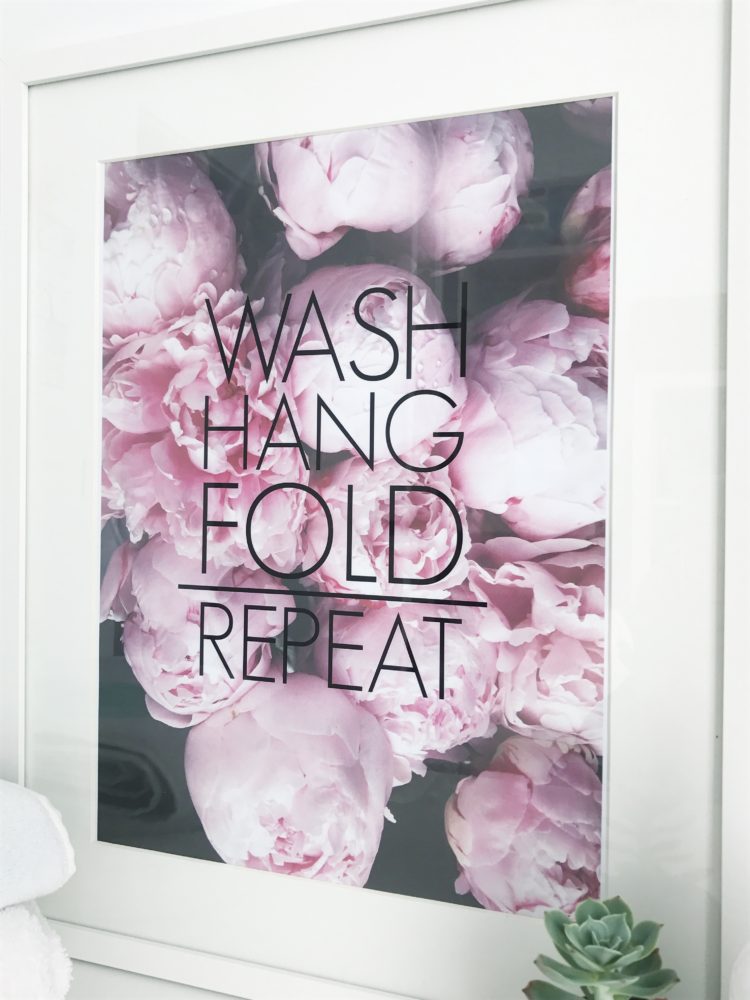 Style your soaps
Last year I heard the founder of thankyou speak at a conference where he explained the brand and the struggle they went through to ensure its success (the super short version is that at 19 years old a couple of kids decided to launch a social enterprise selling bottled water so they could give 100% of profits to fund water programs in disadvantaged communities and since then they're creating other essential products to expand on this work) — to say I was inspired by his talk is an understatement and wherever possible I've been making the switch to thankyou products. Baby Patrick loves their nappies (and yes, I can vouch that they do work), nappy balm, ointment and other baby products too.
Whatever soaps you decide to use in your laundry, consider styling them… a tray is always a great place to start and remember the golden rule of styling in odd numbers so perhaps you want to add a candle and small plant, or cluster two products side by side and just add one small decorative item. Face towels, brushes and small vessels are other items you could consider pairing here.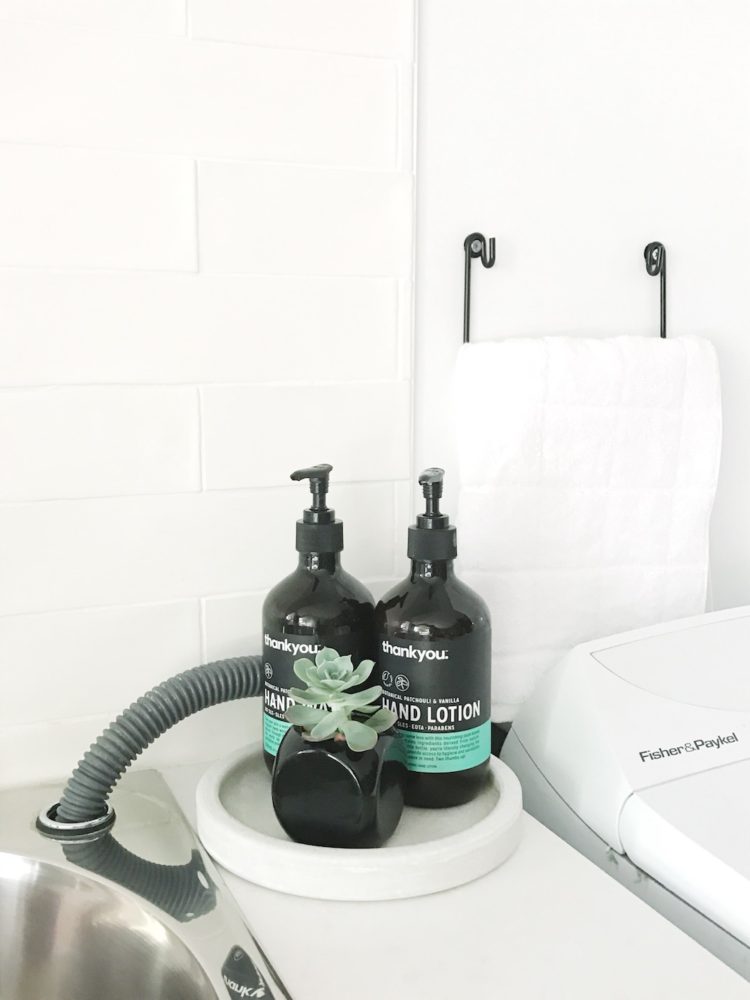 Bring in greenery
Alas my laundry does not get natural light (as we decided to move it into the garage) so there'll be no lush ferns in my laundry but if you have a window and can welcome some indoor plants into the space — do!
Create a laundry vignette
Whether it's on the bench or in some open shelves, a little effort to arrange your products can result in a stylish vignette that can pep up your mood when going through the monotony of wash, hang, fold, repeat.
On the bench, I've simply placed some folded towels, brush, arranged some laundry products and placed my peg caddy. Check out all the inspiration images below for more ideas.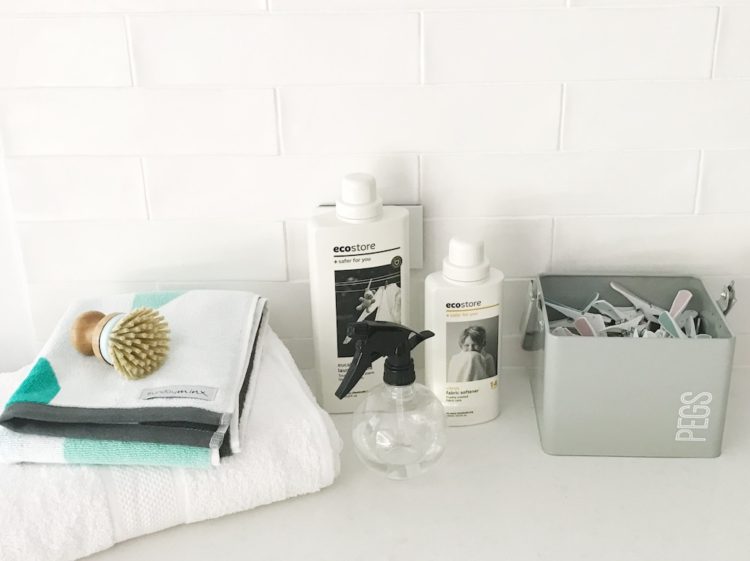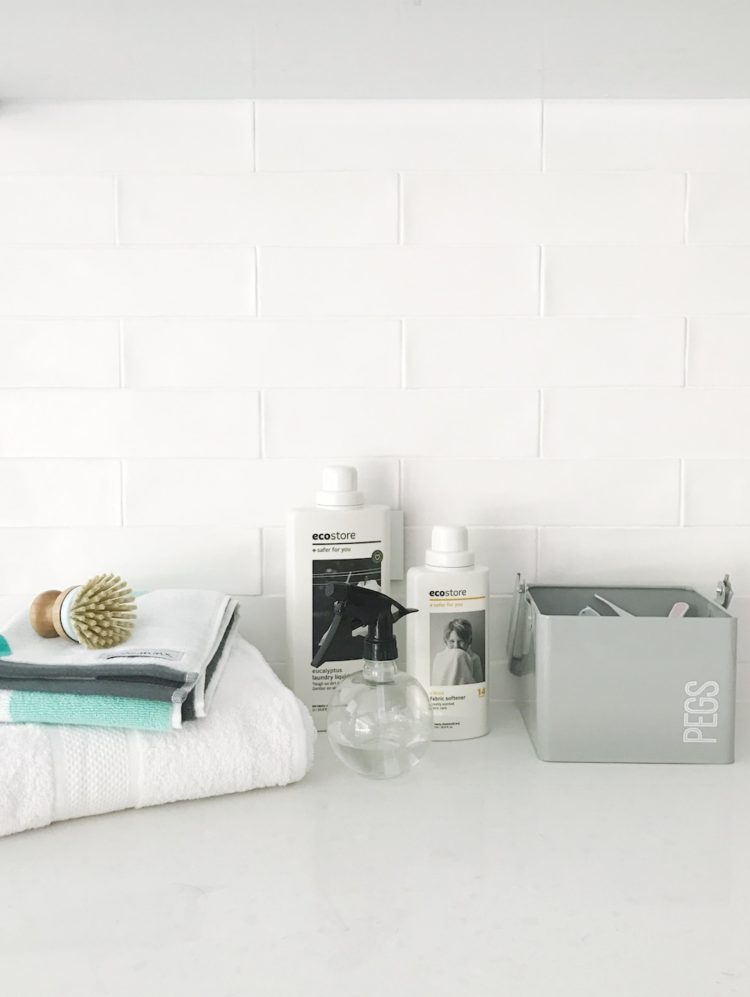 Use a rug or mat
At the moment the flooring in our laundry is just concrete slab (down the track we may tile in here) so I've placed a floor runner. Even if you have stylish floors, a rug or mat can be a welcome addition to tie your look together or just provide some softness underfoot.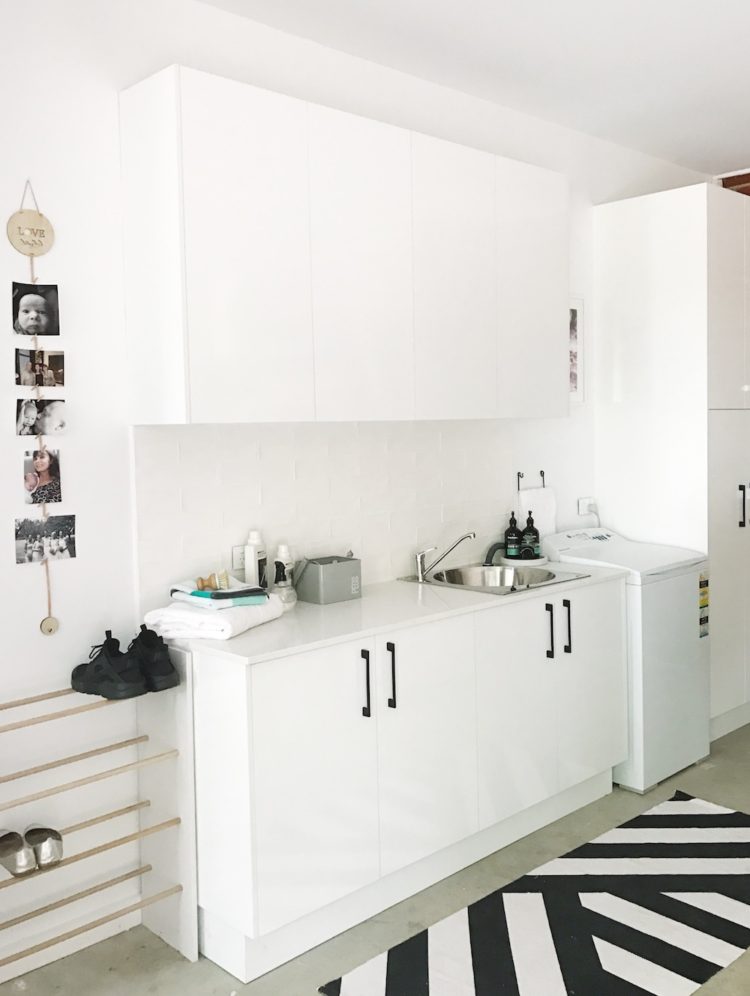 Another wall art idea is the photo memory drop by T Leaf Collection that I've used in the pic above too. Lovingly handmade, this piece lets you peg your photos along a leather strap and there are loads of designs to choose from.
Also, if you like the look of that dowel shoe rack, you can make it by following the DIY here.
That's how I've brought a bit of style to my laundry. Now for a healthy dose of inspiration from others…
More laundry styling inspiration