Supported by Canberra Outlet
To me, the perfect home is one that reflects YOU and the people who live there. So often I get asked for tips and tricks on how to remove that sterile feeling of a house and create a more homely feel — one that's inviting, has personality but is still stylish. That's why today thanks to Canberra Outlet, I'm offering my top 7 ways to turn your house into a home!
Before going ahead and adding these pieces that I list, I suggest taking some time to think about your personal aesthetic. What style or fusion style do you want your home to have? Or if you cannot pinpoint a particular style, what mood or feeling do you want your home to evoke? Cool and calm, or edgy and eclectic? It's a good idea to take the time to develop a mood board for your home, pulling out any images, colours or items that speak to you so you can identify a concept or style to carry throughout your home. Find my mood board tips here.
Related article: Ultimate master bedroom makeover: Creating a hotel luxe bedroom
Related article: Before and after: A dated living room gets a dramatic makeover with Canberra Outlet
1. Hang artwork on your walls or find other ways to display it in your home
Artwork instantly adds colour and interest to your walls, and removes that sterile feeling. If you're nervous about nailing hooks into your walls, there is a fabulous range of removable hooks on the market now that can hold a significant weight and won't damage walls. Alternatively, there are many other ways you can display artwork such as leaning it against a wall or in a bookshelf.
There's a saying 'Artwork should be sisters not twins' so don't feel the need to match artwork in your home — rather, look for ones that complement such as sharing similar colours or are framed in a similar way. Be bold and mix photography artwork with abstract, large scale and small. You can find a fabulous range of ready-to-hang and affordable wall art at stores like Early Settler, Freedom and Adairs.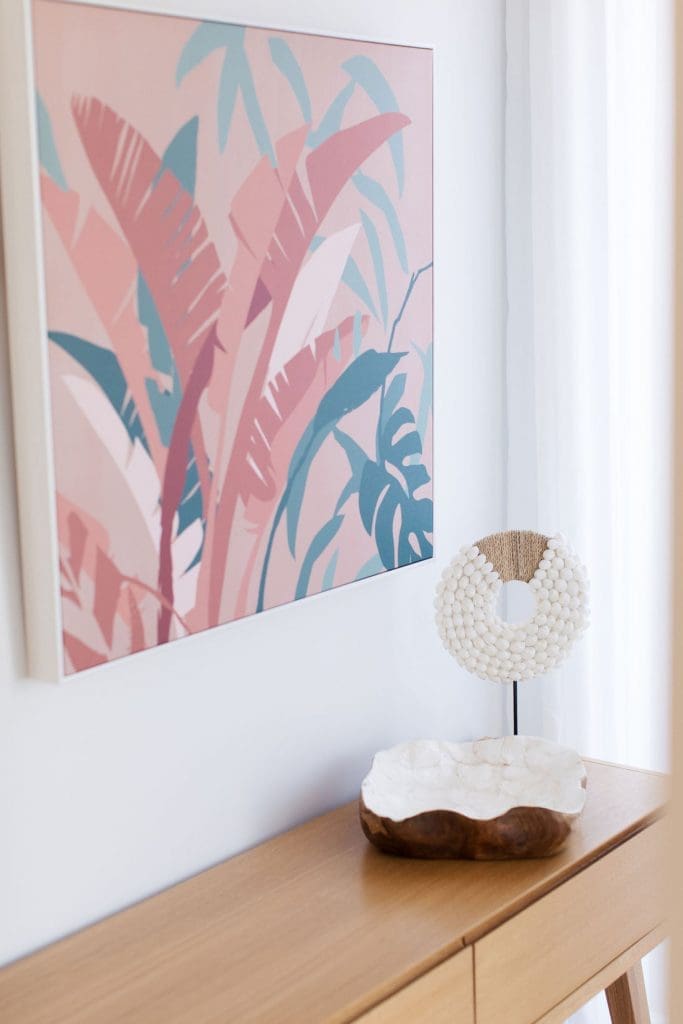 2. Create ambient lighting with floor and table lamps
One of the most neglected aspects of decorating but one of the most important is lighting — too often we rely solely on overhead downlights. Table and floor lamps add softer, more ambient lighting in your home, and are also decorative pieces in their own right. These days you can find lamps to add texture, colour and pattern to a room at such an affordable price point.
Tip: think about where you'll position lamps before you go shopping. It's worth doing a walkthrough your home and taking notes of any spots that are particularly dark or empty and would benefit from a stylish lamp. Two table lamps placed at either end of a console or buffet table is a timeless styling trick that adds balance and symmetry, and offers plenty of light too.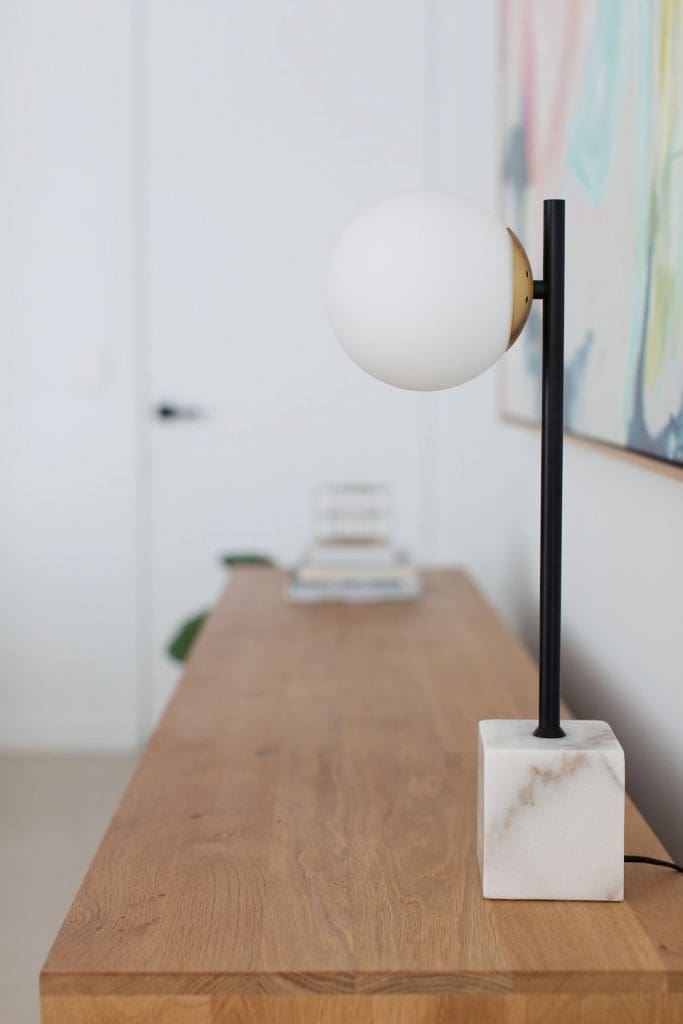 3. Add pops of colour with cushions
What's not to love about cushions?! They're fun and affordable, easy to mix and match, and the perfect way to add colour and interest to your home. Often we don't have the money to do major styling updates but cushions are one of those things you can switch out to give a space a whole new feel. If you don't have cushions on your sofa, chances are it's looking a bit naked. You don't need to go overboard, just 3-5 cushions on a sofa is plenty and will instantly transform the room. Likewise, your bed could be looking a bit bland but simply add 1-3 feature cushions and all of a sudden you have a more cosy and inviting looking bed.
Tip: cushions are a great way to pull a colour scheme together. Find 1 or 2 in your hero colour and then pair them with other neutral cushions, such as grey or oatmeal tones. Don't forget to look for cushions in a range of shapes, sizes and materials for added interest.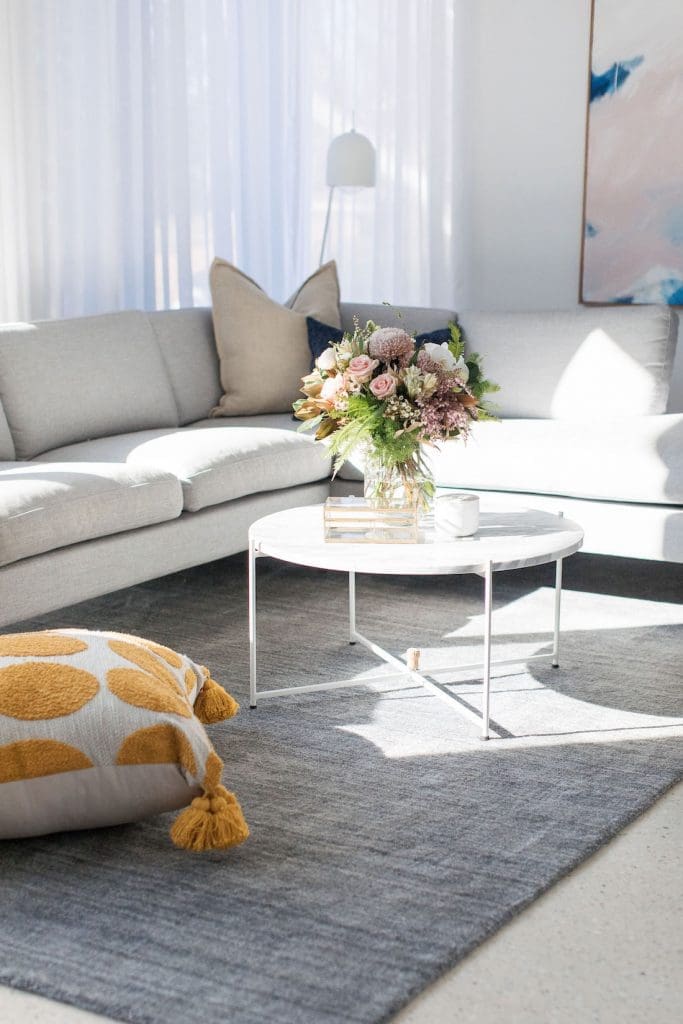 4. Use throw blankets to layer
Another way to add softness and interest to your sofa or bed is with a throw blanket. Draping a throw blanket over the foot of your bed, the arm of your sofa or even curled up in a basket, introducing more layers in a space and instantly adds that homely vibe.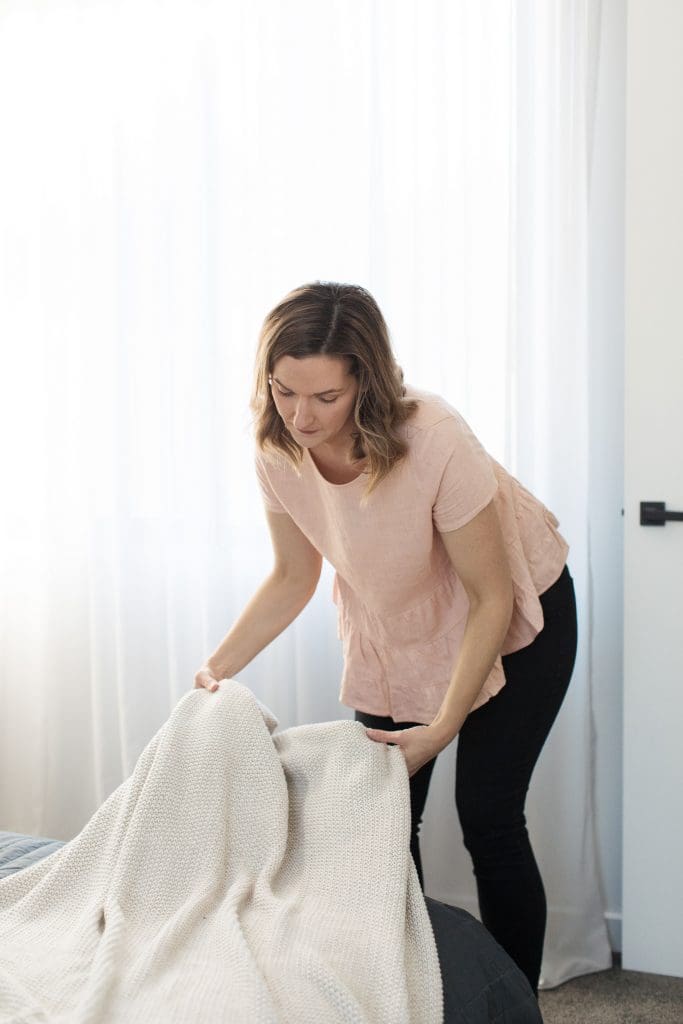 5. Define spaces with rugs
Want to define zones in open plan living areas or simply provide more softness to a space? A rug could be that missing decorating element. Considered artwork for your floors, rugs serve many functions and can be used just about anywhere in the home — we're even seeing them used in laundries, bathrooms and kitchens now!
Always measure your space before buying a rug to make sure it's large enough. In living areas, you want the front feet of your furniture to sit on the rug, rather than it being a floating patch under the coffee table. Read these dos and don'ts of buying a rug.
Tip: layering two rugs on top of each other is a styling trick to create an ultra-cosy feel in a room. For example, a large sisal rug with a smaller Persian rug on top. To pull off this look, make sure the rugs are of different materials so there's visual contrast, and that the rug underneath is significantly larger.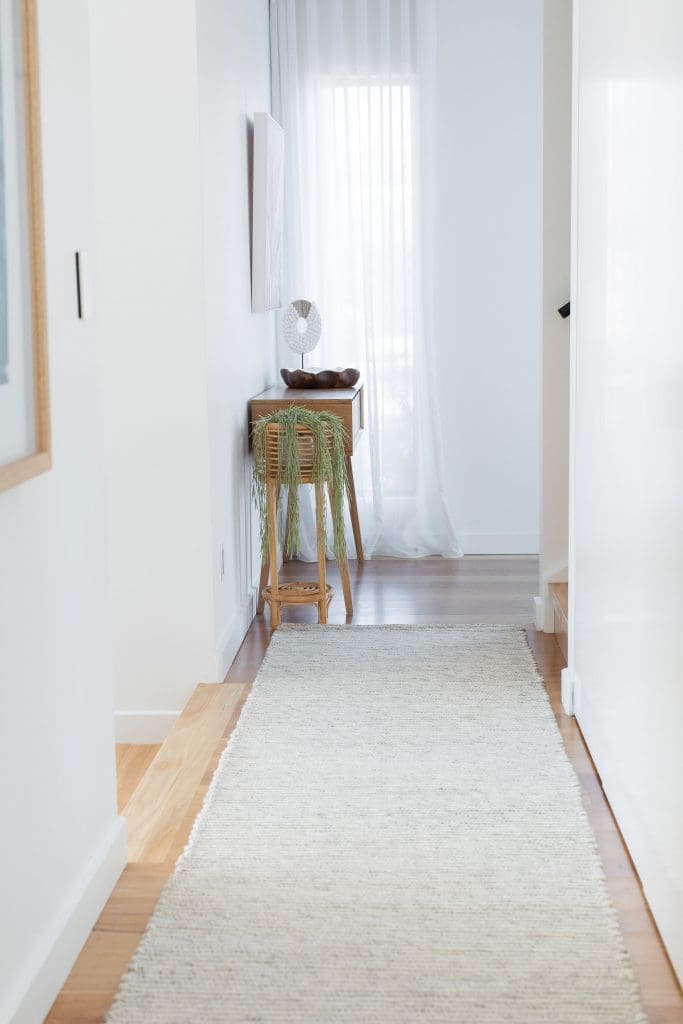 6. Add greenery
One of our favourite ways to turn your house into a home is with plants! You can add plants to almost every room of your home and there are endless ways to display them. Add one or two to a bookshelf or sideboard, or why not cluster several together to fill an otherwise void corner of the house? If you struggle to keep plants alive, you can cheat and use artificial plants for the same visual impact or why not check out this round up of hard to kill plants.
7. Create a signature scent for your home
Scent is an important element of styling your home — even if you can't see it! The feeling of home has just as much to do with our sense of touch and smell. Candles, diffusers or oil burners are all great ways of giving your home its own signature scent.
Tip: look for candles made from natural soy wax or other natural ingredients to avoid burning toxins in your home. The range at Provincial are especially good.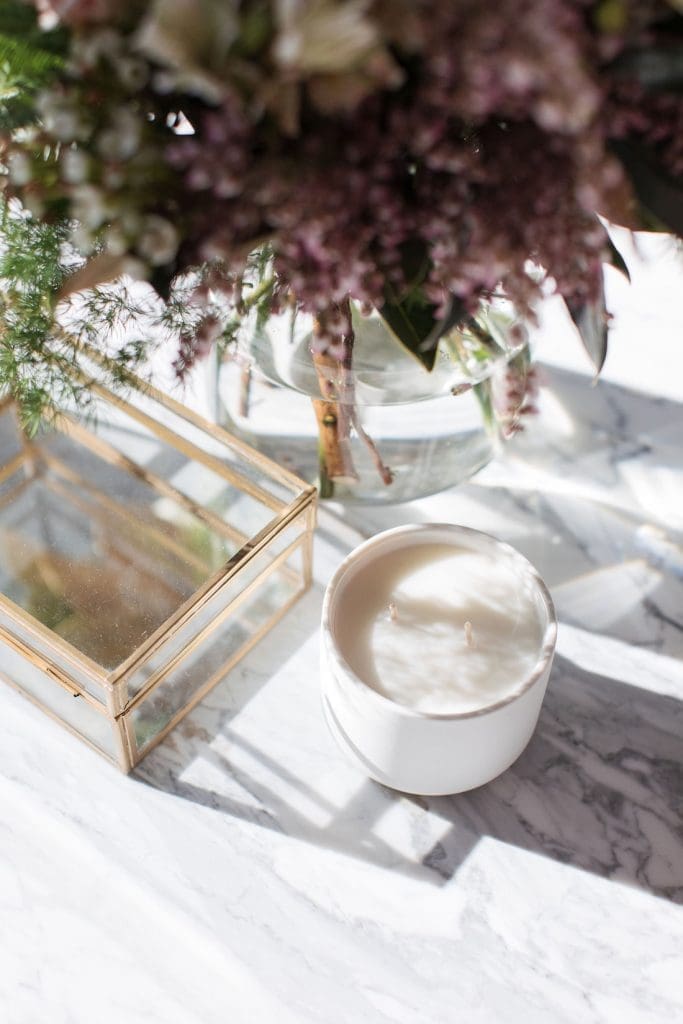 8. Find ways to personalise your home
Of course, the thing that makes your home unique is YOU so I'm always looking for ways to display more personal items throughout a home. Photo frames are an obvious item that can be incorporated into a styled arrangement on a sideboard, in open bookshelves or on many other surface areas. Have you also considered framing other things of significance to you? Perhaps a special handwritten letter, a ticket from one of your first dates, or artwork your child created. Most things can instantly look like art as soon as you put a frame around them — especially the stylish range of frames from Freedom.
Another idea is to put meaningful items you own on display. Perhaps you have a collection of something (I've known people to collect antique typewriters or watches), these objects could form part of your styling. As soon as you cluster 3 or more similar items together, all of a sudden you have a collection that looks as though it belongs.
If you don't have a collection of something, you may have one or two sentimental items that have been passed on to you or that you collected on your travels. These should have pride of place around your home so pull them out of the cupboard they're hiding in.
I hope these tips have given you ideas on how you can create a more meaningful yet beautifully decorated home. Do you have other ways to turn your house into a home that you'd like to share in the comments below?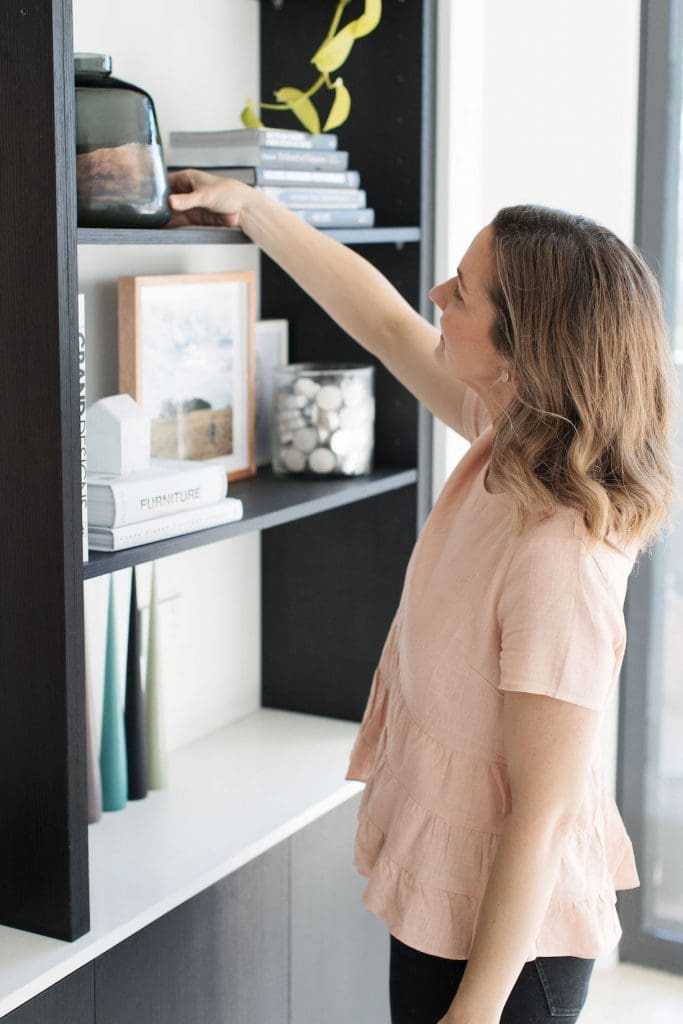 Photography by Thorson Photography