Supported by Canberra Outlet Centre
Gone are the days when the laundry was just a functional room in the home.
Nowadays, we're seeing people continue their interior style through to the laundry and today, I'm sharing my favourite ways to do this.
Related article: Designing the ultimate laundry, all the tips and tricks you need!
Related article: Turn your house into a home: Tips and tricks to add warmth and personality, without compromising on style!
Start by the sink
A small arrangement by the sink is a stylish and functional starting point.
Use a tray or trivet as your base and layer with hand soap and hand cream. I love the beautiful packaging of these products from Freedom.
Depending on the size of your tray, you may also be able to fit an indoor plant or candle on the tray, and a natural brush is a great way to introduce a more textural element.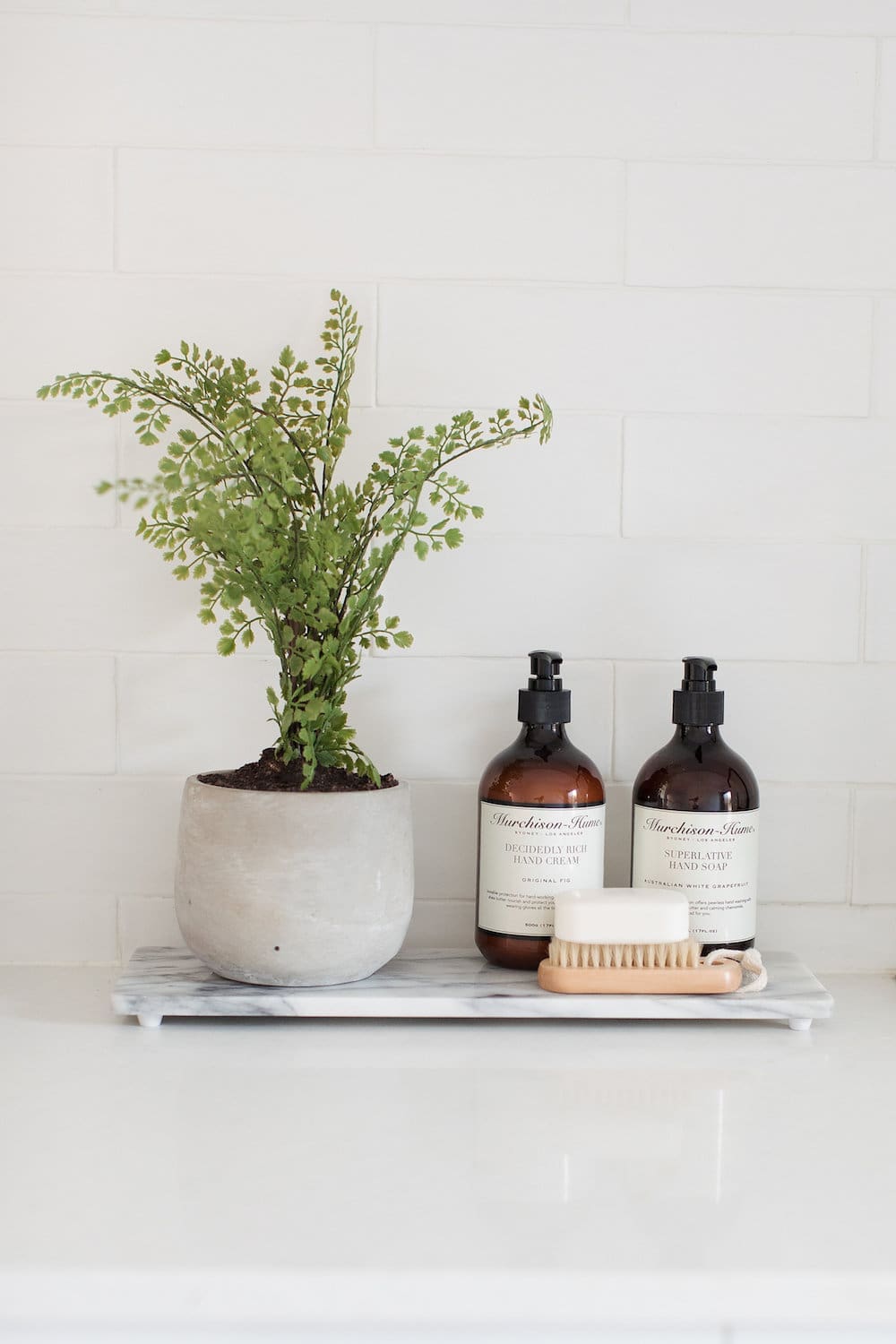 Style your bench
There are plenty of ways you can style the rest of the bench top, including:
a stack of beautiful towels
a stylish peg basket or cluster of canisters that hold your laundry products
a large hamper or basket.
If you're short on bench space, these ideas could be used in open shelving or even inside your cupboards.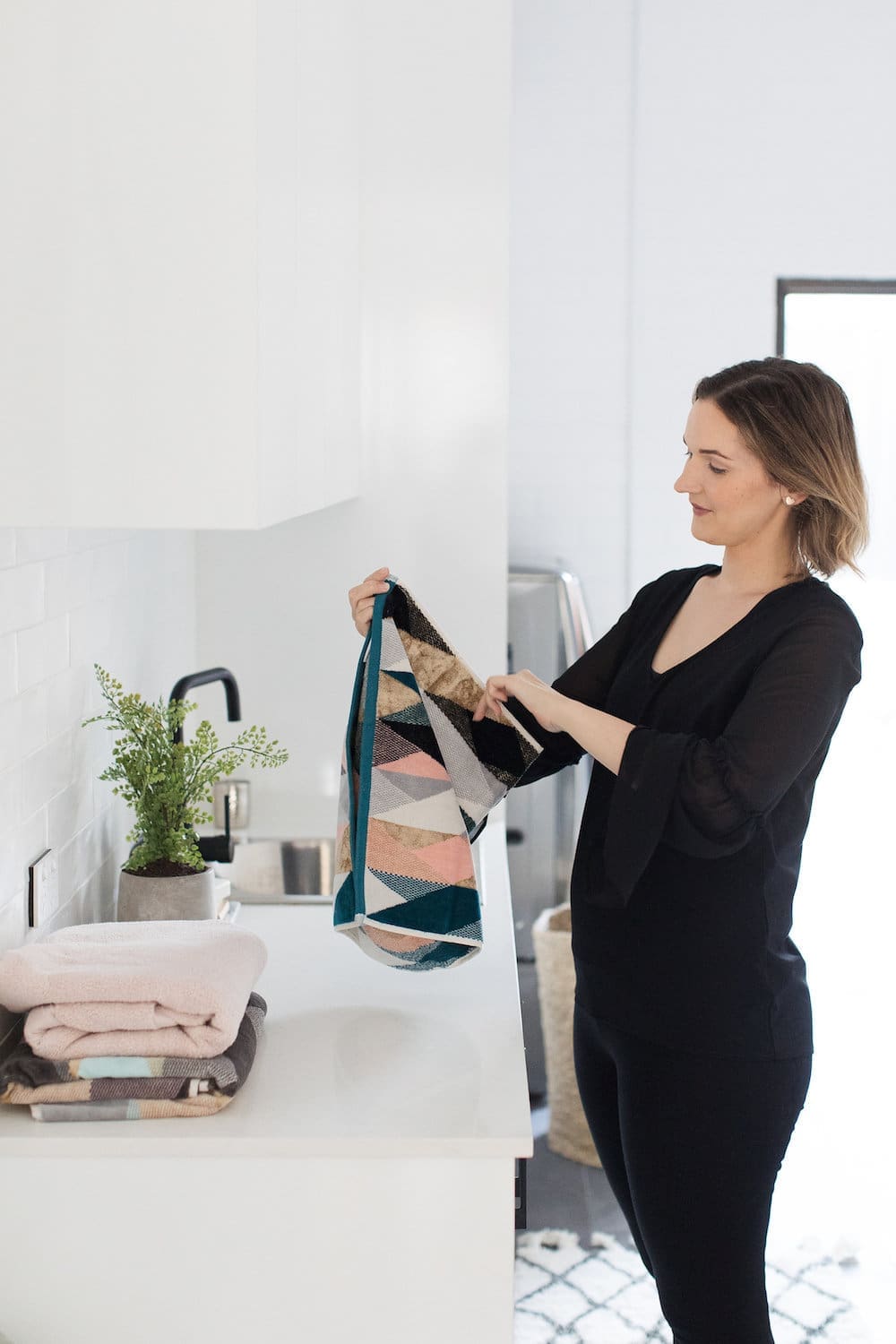 Use a rug or mat
We're seeing a trend right now where rugs are being used in rooms we wouldn't traditionally see them — including the laundry.
This textured rug softens the cold tiled floor and ties the space together.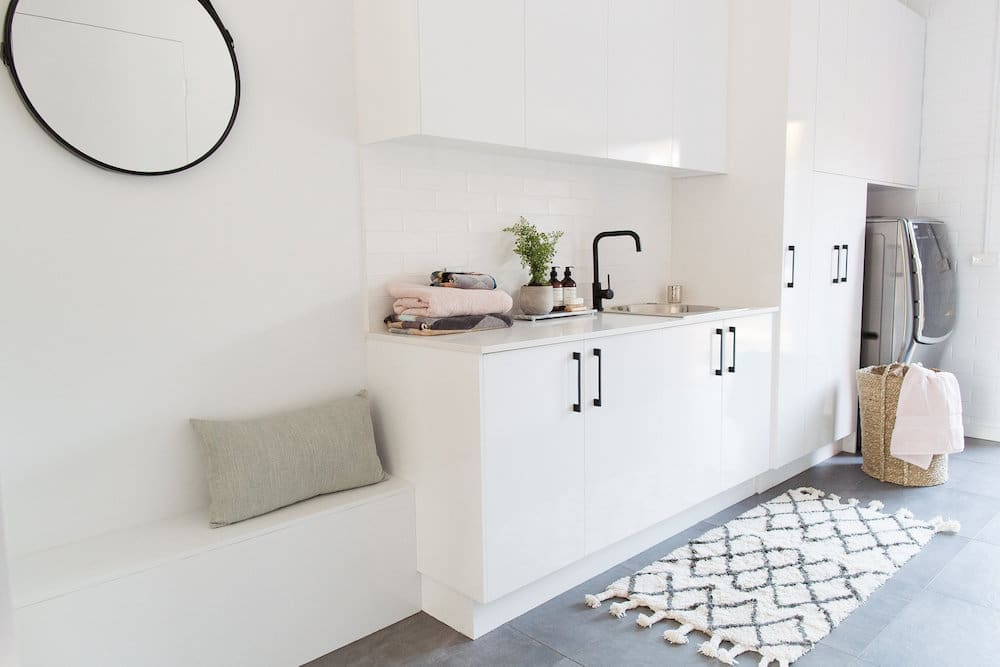 Don't forget laundry baskets
There's no need to hide your laundry hampers or baskets when they look this stylish!
Displaying one or several baskets creates a 'lived in' feel and is a great way to introduce more materials in the space — key to confident and interesting styling.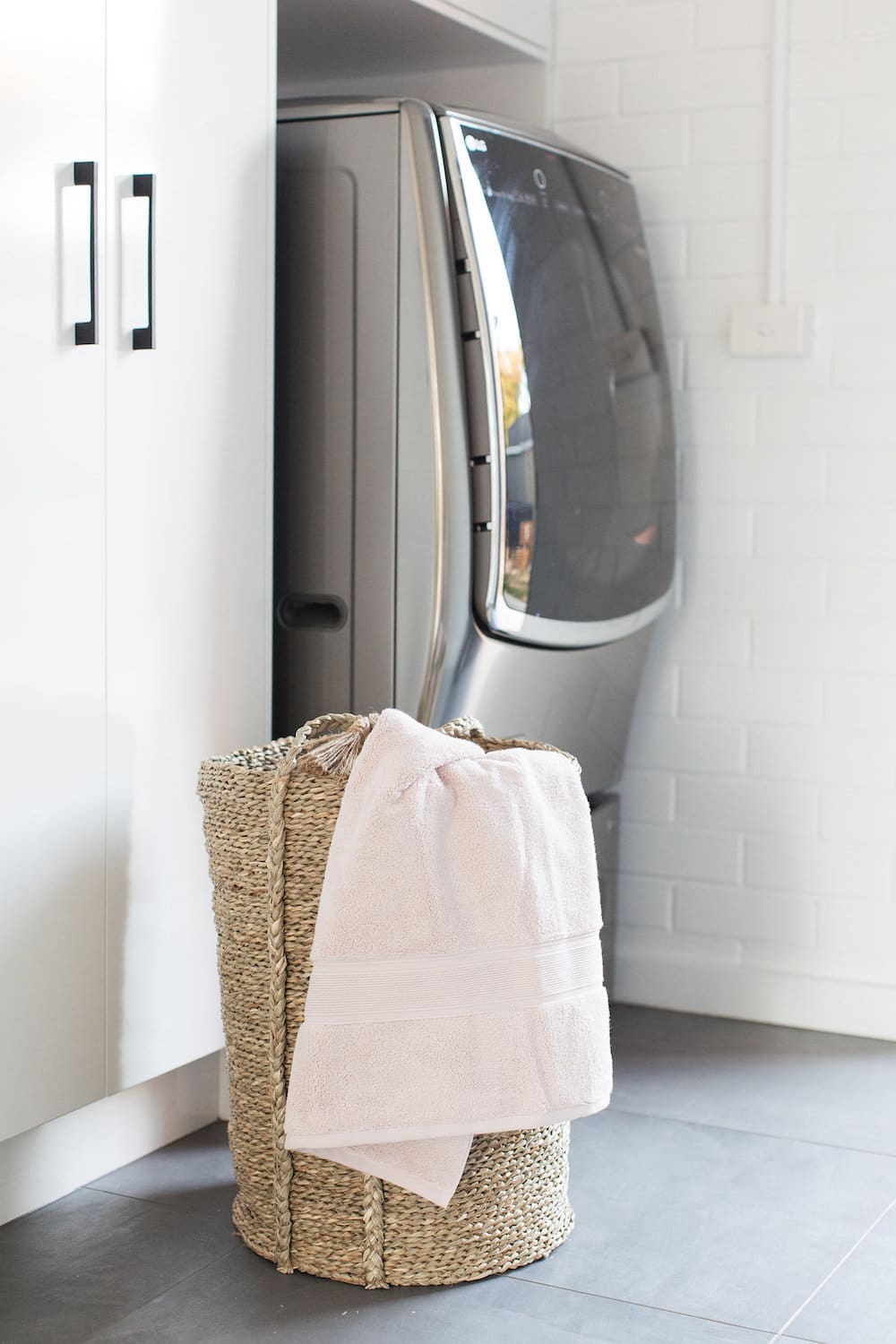 Add greenery
We mentioned you could add an indoor plant to your tray if it fits. In any case, look for an opportunity to add an indoor plant as it brings a pop of life.
If your laundry lacks natural light or you don't have a green thumb, an artificial plant creates the same visual effect and this one is a faux plant from Adairs. A hanging planter or mini succulent garden are other ways you could add greenery.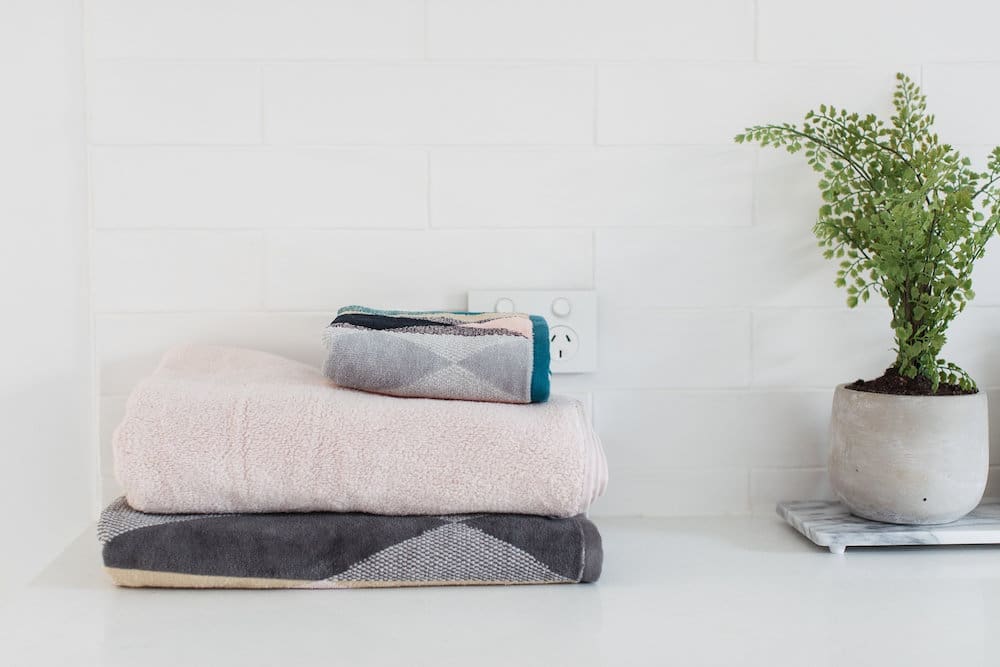 Style behind closed doors
While you're styling your laundry, take the time to style inside your cupboards too. Large baskets and canisters look great and are a practical storage solution (the ones pictured below are from Provincial).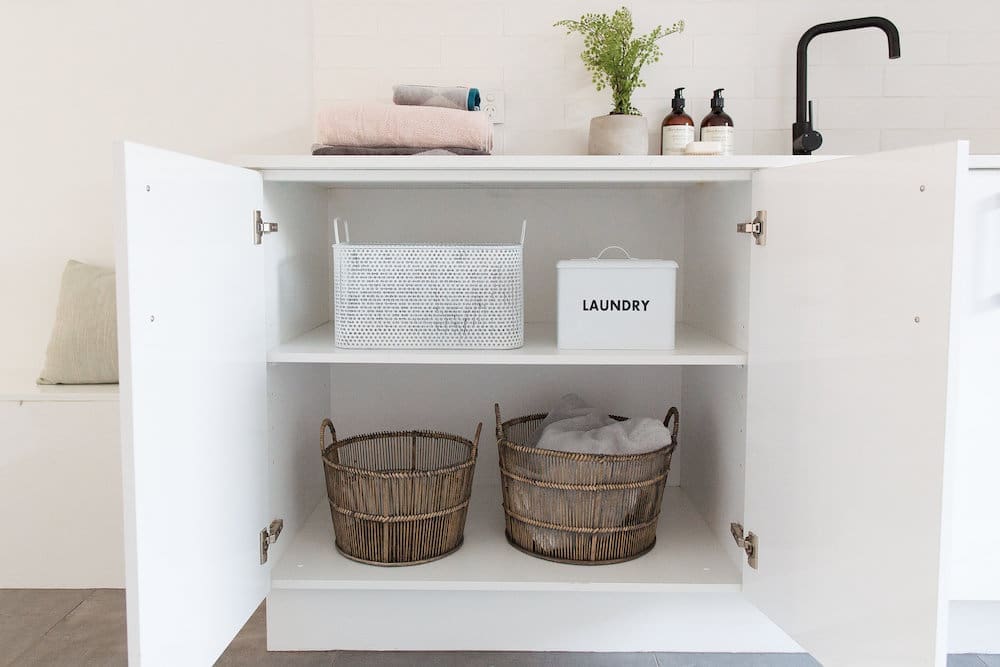 Finish with other décor
Your laundry may already be looking fab but if you need a few more pieces to finish the space, a candle or even some wall art may be the solution. You can also use smaller décor items, such as a decorative concrete object, in your laundry as you would any other room of the home.
Have these tips on how to style your laundry inspired you? Check out our other styling tips with Canberra Outlet Centre here.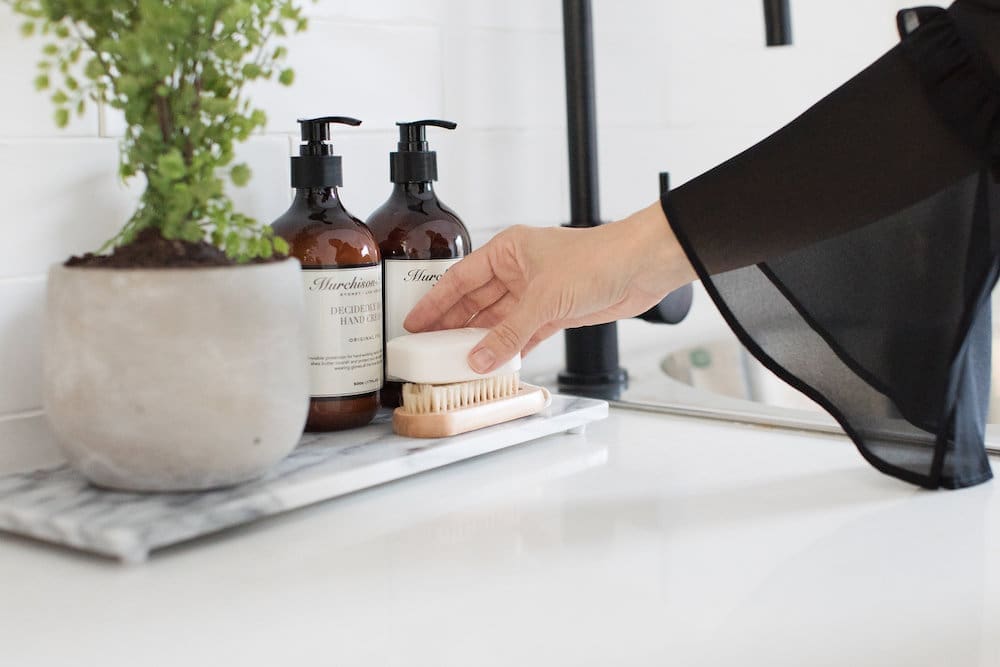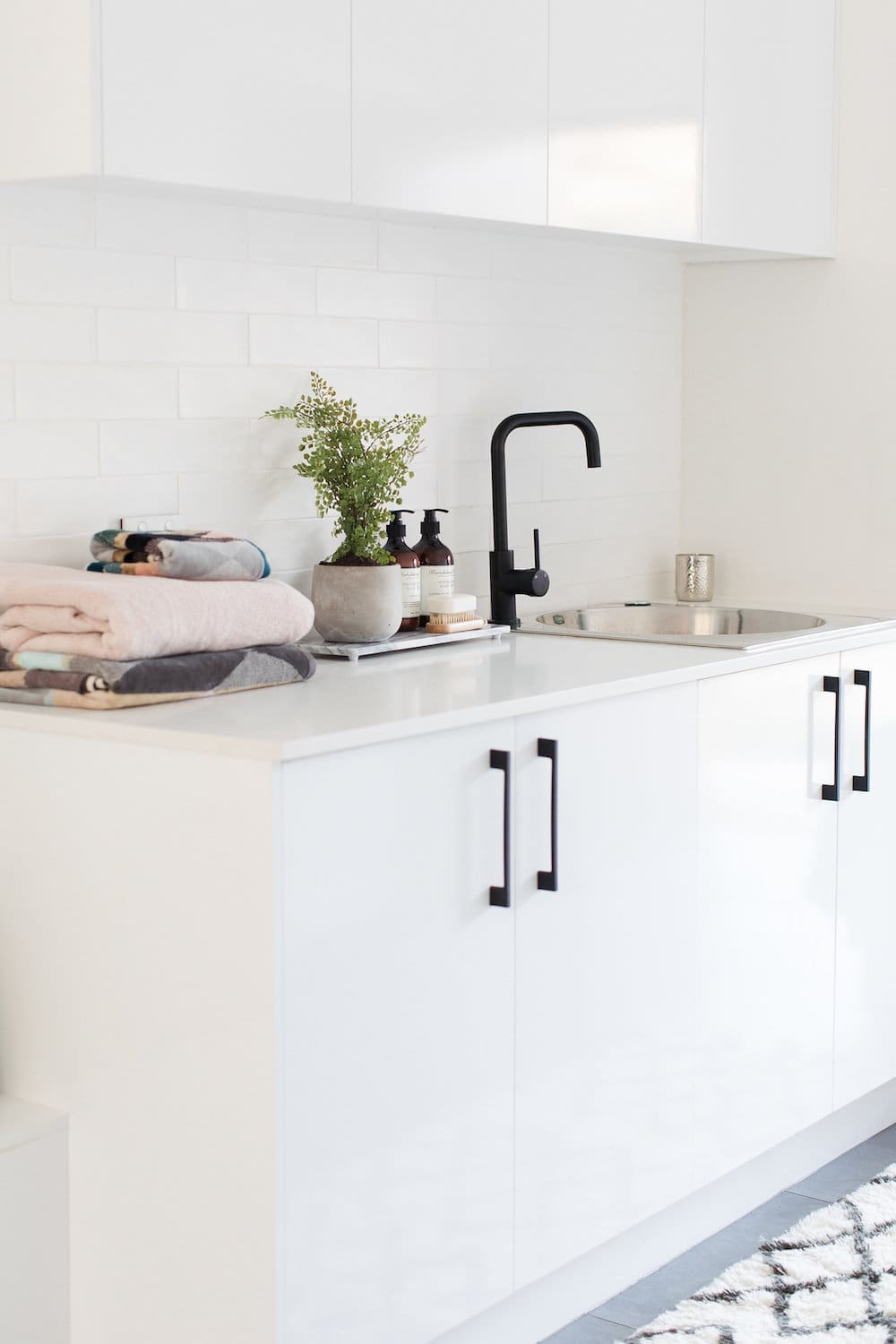 This article was originally published in June 2018
Photography by Thorson Photography