I recently announced the news that I'm having a baby and so naturally, I've been thinking about the nursery — what theme to go with, colour scheme, furniture to buy…
We've decided to be surprised and not find out if we're having a girl or boy so I'm looking at gender-neutral nursery ideas. Any suggestions? I'd love you to share them in the comments below.
For a few weeks now I've been thinking a bear theme would be cute, which is how I discovered Michelle Carlsund Illustration — a young Copenhagen-based artist who does the most whimsy and adorable illustrations, I just had to share!
Related article: Alexander's Australian inspired nursery
Related article: 11 of the most stylish wall shelf options for a nursery or child's room on any budget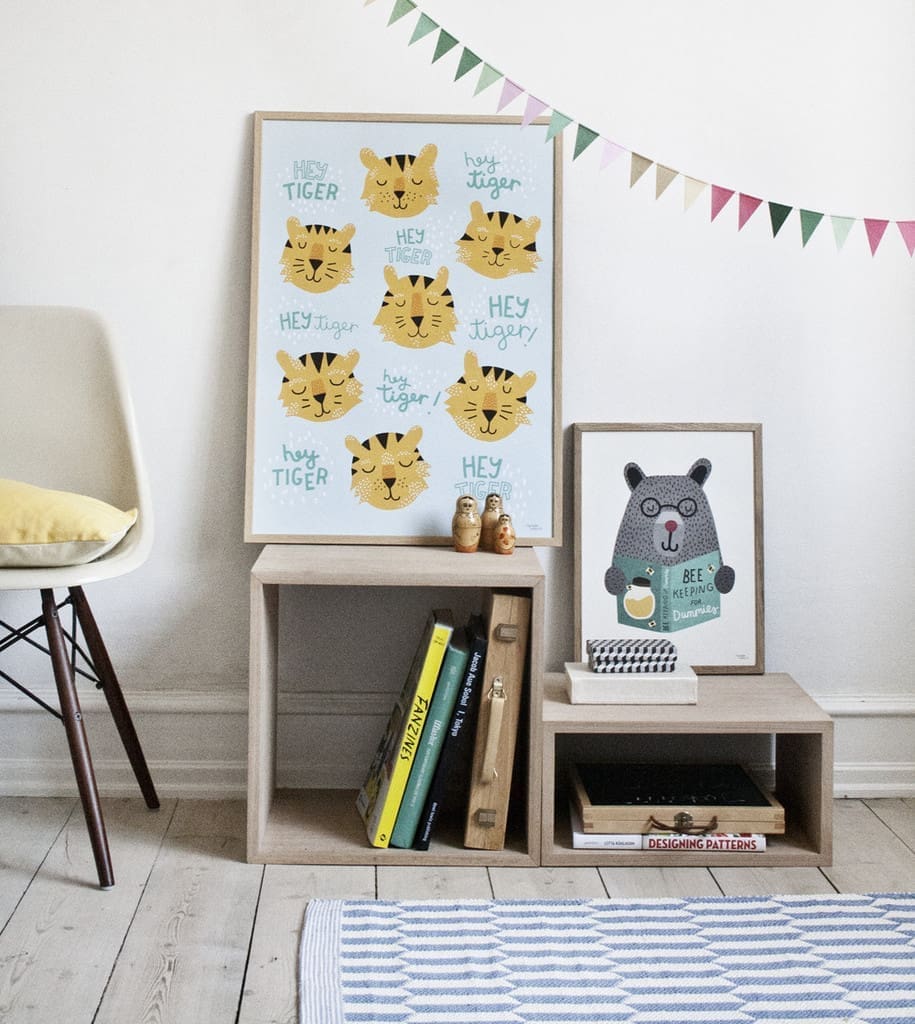 "I'm a french-fries-loving, time-optimistic and eco-friendly poster maker and freelance illustrator based in Copenhagen, Denmark," says Michelle.
"I founded my company, Michelle Carlslund Illustration, five years ago while still studying graphic design. In 2013, I started to work full time as a poster maker and illustrator, and now my posters, cards, notebooks and totebags can be bought in over two hundred design shops around the world.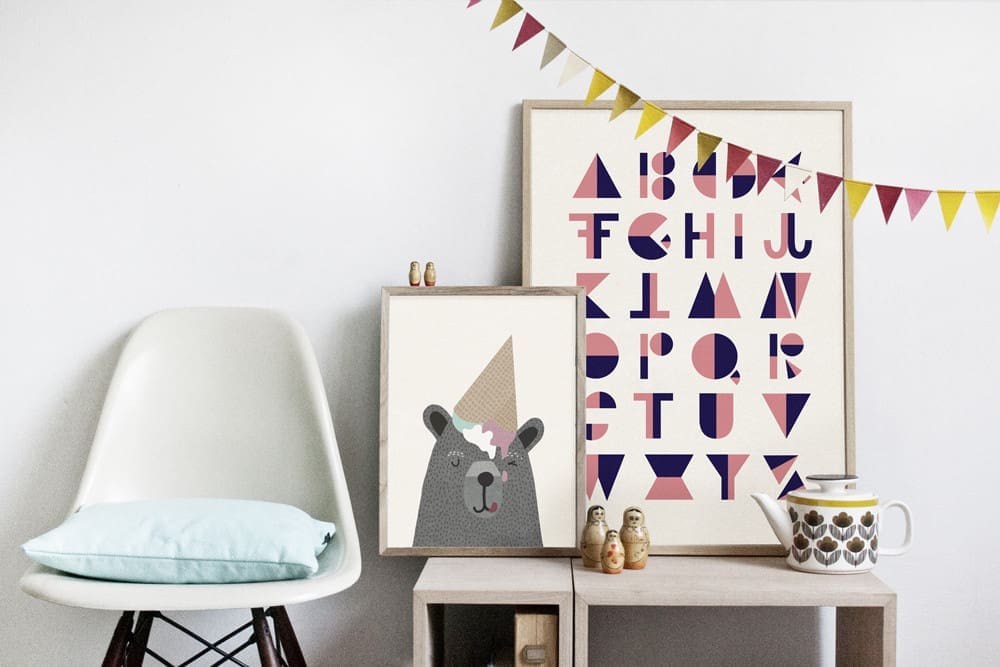 "Sometimes I think it's enough for an illustration to be pretty to look at, but more often I like to have an edge to it. Or something a bit strange or odd. A feeling or a detail that makes you think again and perhaps imagine how the situation in the illustration ended up like it did."
And her inspiration?
"Of course, I get inspired by the colours I see around me. The trending colours crawl under my skin, and at some point I feel like using them, and they feel just right, too, although they didn't a few weeks earlier. Just like I used to hate platform shoes and now own several pairs…"
The majority of Michelle's posters are printed on a sustainable stone paper.
"Stone paper is made of limestone and oil-based non-toxic binder called HDPE," explains Michelle. "The production of stone paper releases half as much carbon dioxide as conventional paper.
"I think there is too much stuff in the world already. If I am going to add more, the least I can do is to make it as sustainable as possible."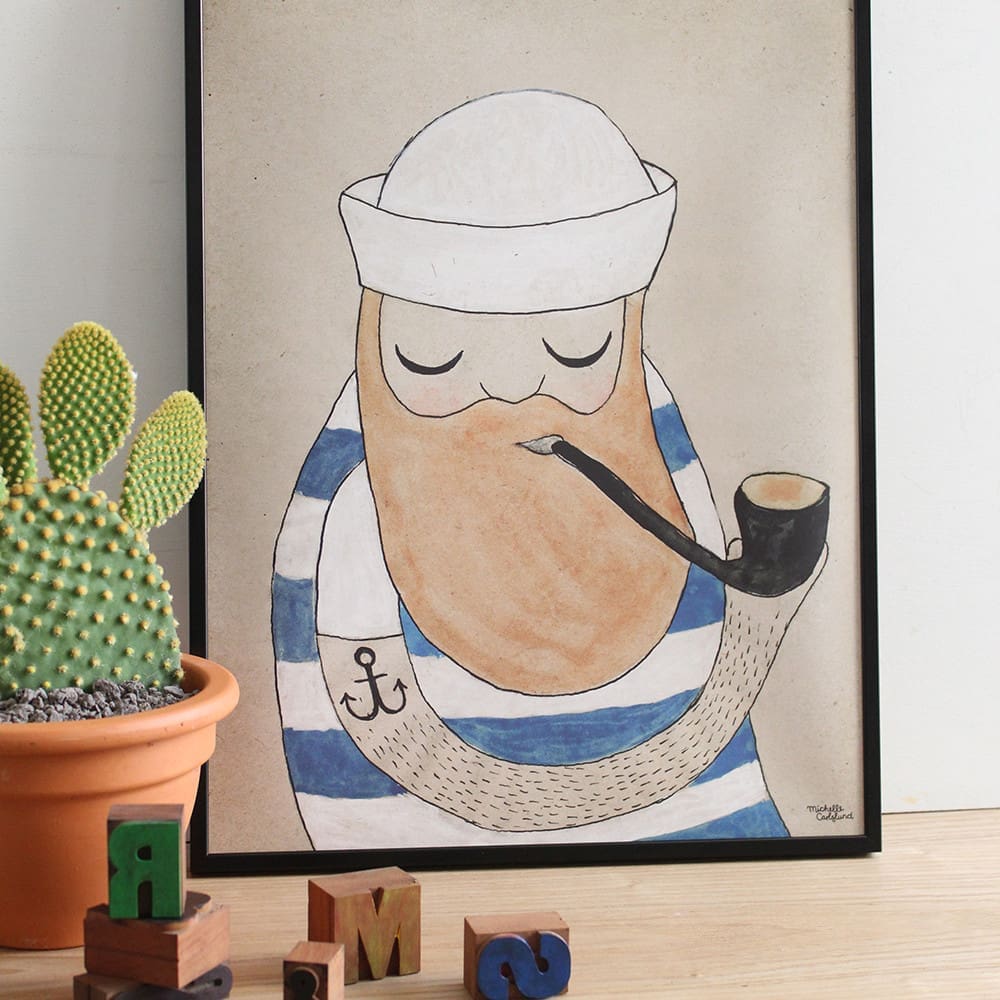 For more information about Michelle Carlslund Illustration and to learn about her freelance commissions visit her website or connect on Instagram.