Supported by The Reject Shop
Keeping an organised home for as little effort as possible is a goal many of us share, but it can seem like an impossible job!
I've come to learn that there are a few secrets to keeping a more orderly home though — clever storage solutions and adopting simple habits — and today I'm sharing my top tricks to take control of mess using some of the latest pieces available at The Reject Shop.
Related article: 7 steps to a Pinterest worthy pantry
Related article: A day in the life of a professional organiser with Chelsea Smith
Clever storage solutions
There's no way to keep a tidy home when items clutter every surface or you don't have a proper 'home' for objects. Finding enough storage in your home can be a challenge but there are a few hidden pockets you may be able to take advantage of or some inexpensive storage items that can maximise the space you have.
Vacuum space bags
Without a doubt, one of my favourite storage space savers are vacuum space bags — they can reduce the size of clothing and blankets by three, while also protecting your garments until you need them.
In minutes, you can pack away bulky items that you don't need for the next season and store them safely in your garage or high in a cupboard without fear of moths or mildew attacking.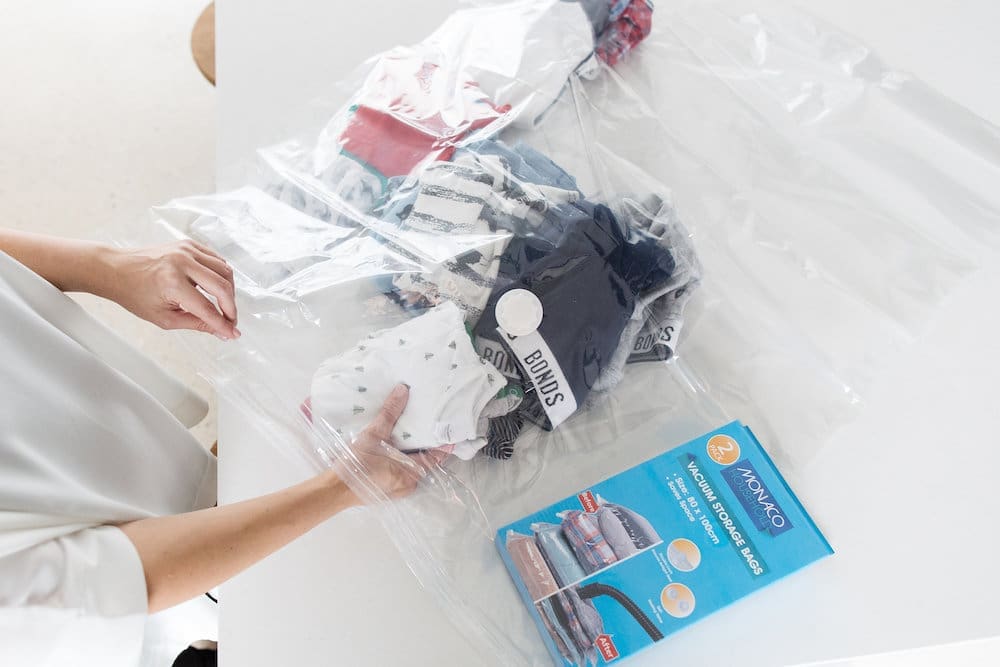 Under bed storage
A space I hadn't taken proper advantage of until recently is under-bed storage. Even low beds can offer valuable storage space for items you need infrequently.
I love this under-bed storage box from The Reject Shop with handy removable dividers that makes it easy to store anything from clothing to documents. Think of any books or papers you haven't used in over a year that are clogging up your office, or sentimental items you don't need easy access to, as these are ideal to store under the bed.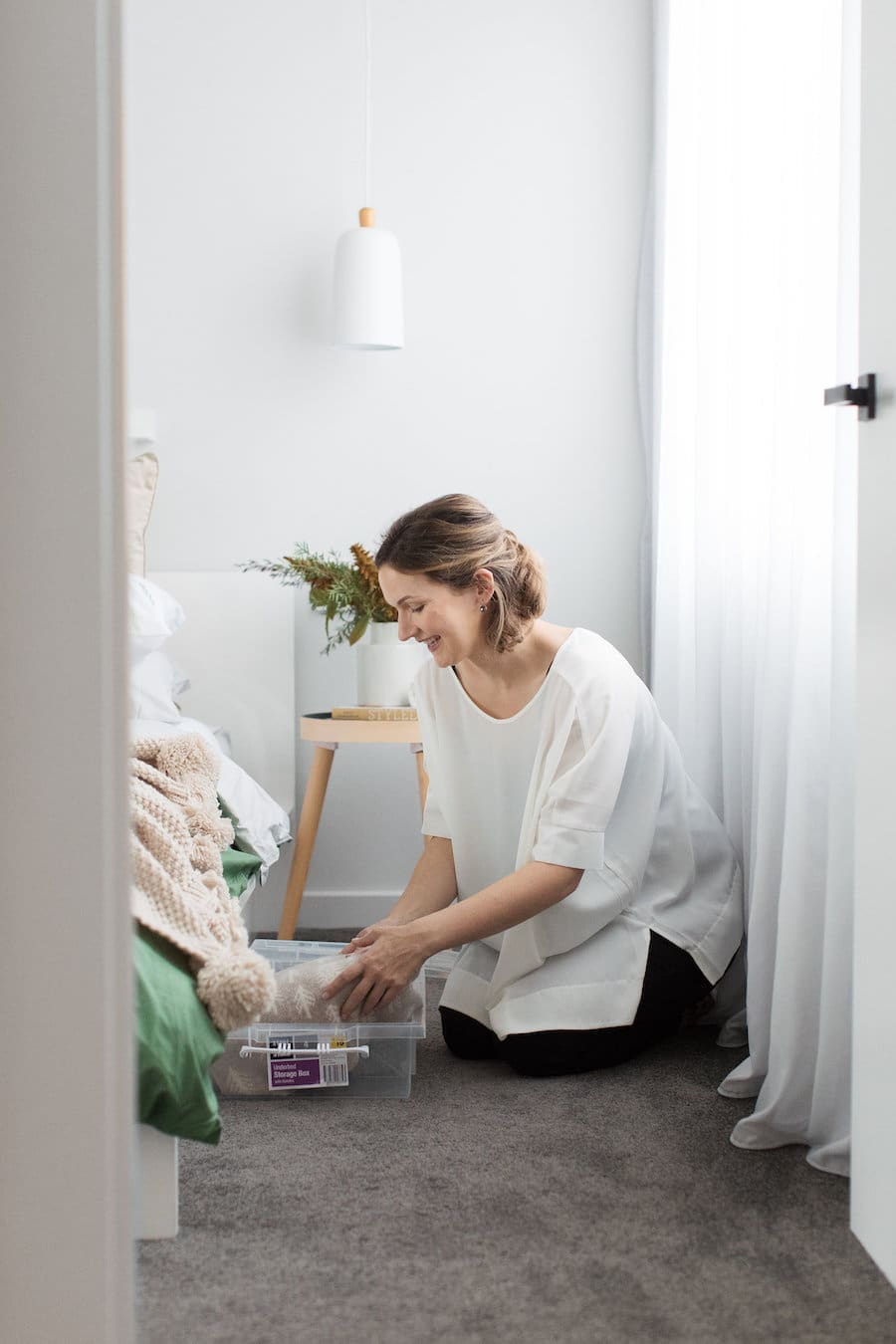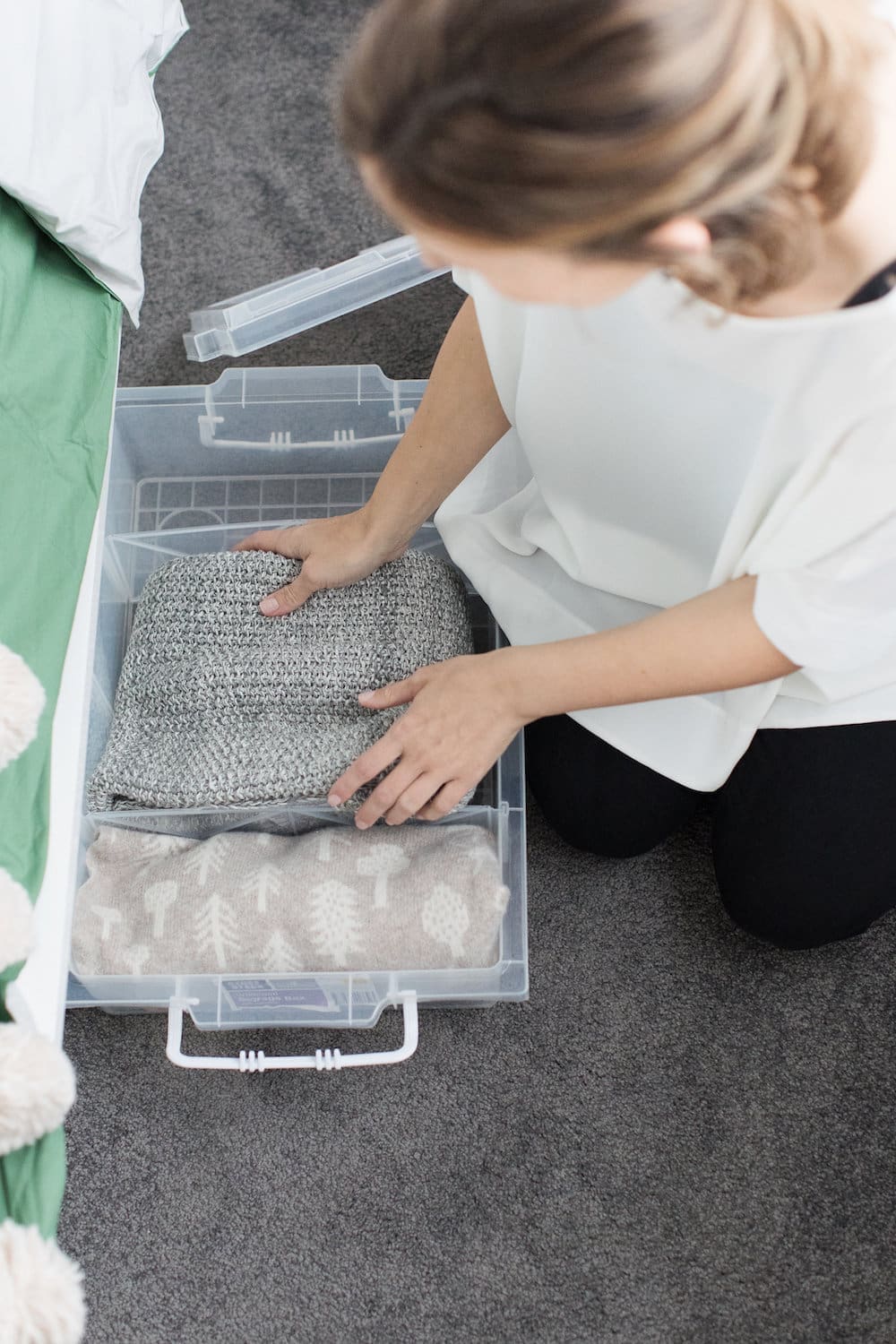 Garage storage
If your garage looks anything like mine, it might be time to adopt a better storage system in this space!
While simple cardboard boxes are inexpensive, they can cause issues when there is water damage and unless you label them clearly, it's easy to forget what's stored inside.
Recently, I've been switching to clear containers. I like that I can see what I'm storing at a glance and it's also handy that they can be stacked — allowing you to make better use of the space you have. If you decide to make the switch from traditional boxes to clear storage boxes too, take the opportunity to also sort through what you're storing as you may find there's a lot you no longer need, or could sell or donate.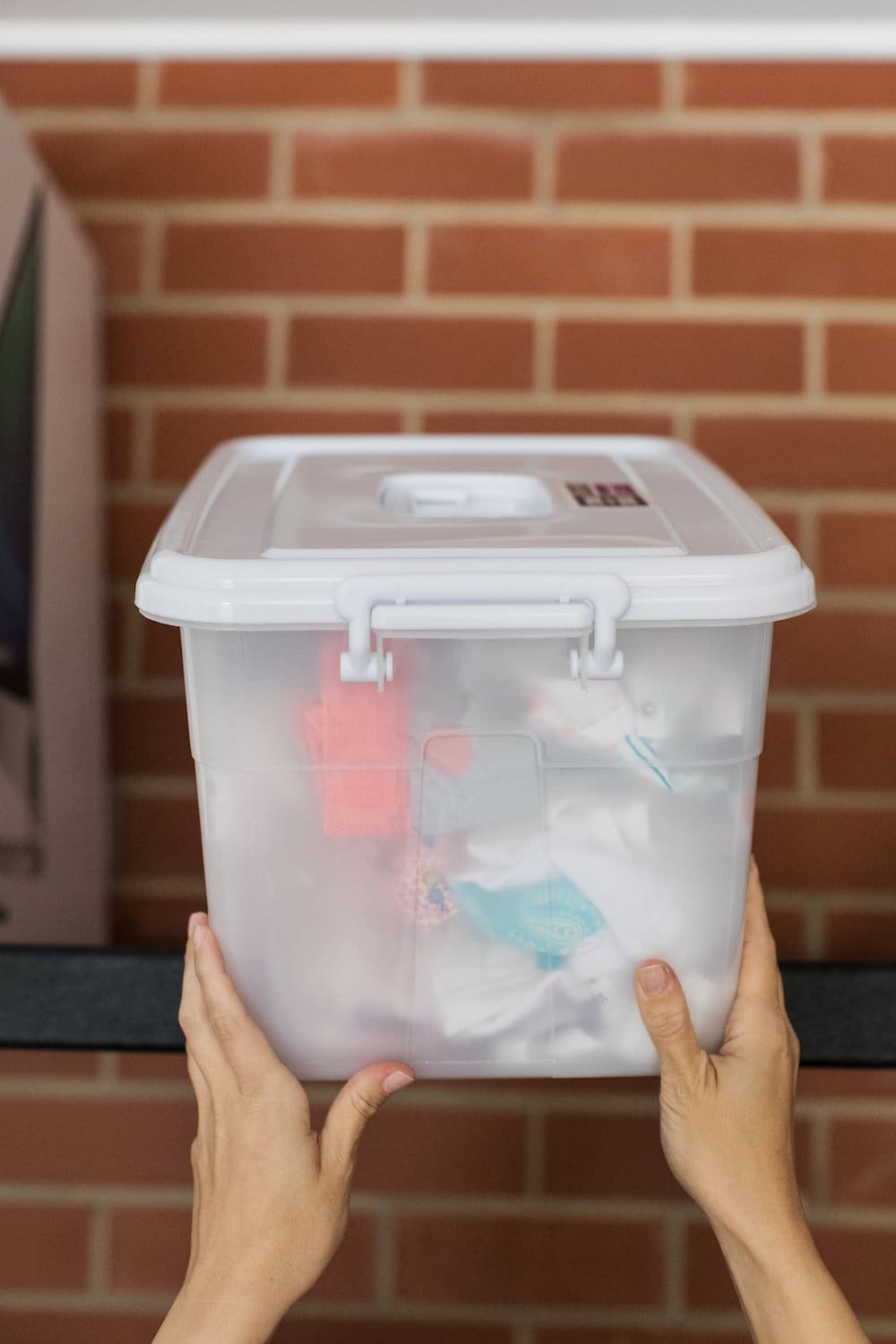 Cube bookshelves
A storage solution that offers style and functionality is a cube bookshelf. Traditionally these have been quite expensive but there are currently two sizes available at The Reject Shop starting from $18. You can't beat that!
Cube bookshelves look great in any room of the home and can offer more than four times the storage space you have. You can style the pockets with décor and books, or even use stylish baskets in the pockets to easily hide mess or smaller items. And as an added bonus, there is plenty of room on top to store items too.
I've used the smaller cube bookshelf in my son's nursery to help keep on top of his toys and books that would usually end up in a big, ugly pile.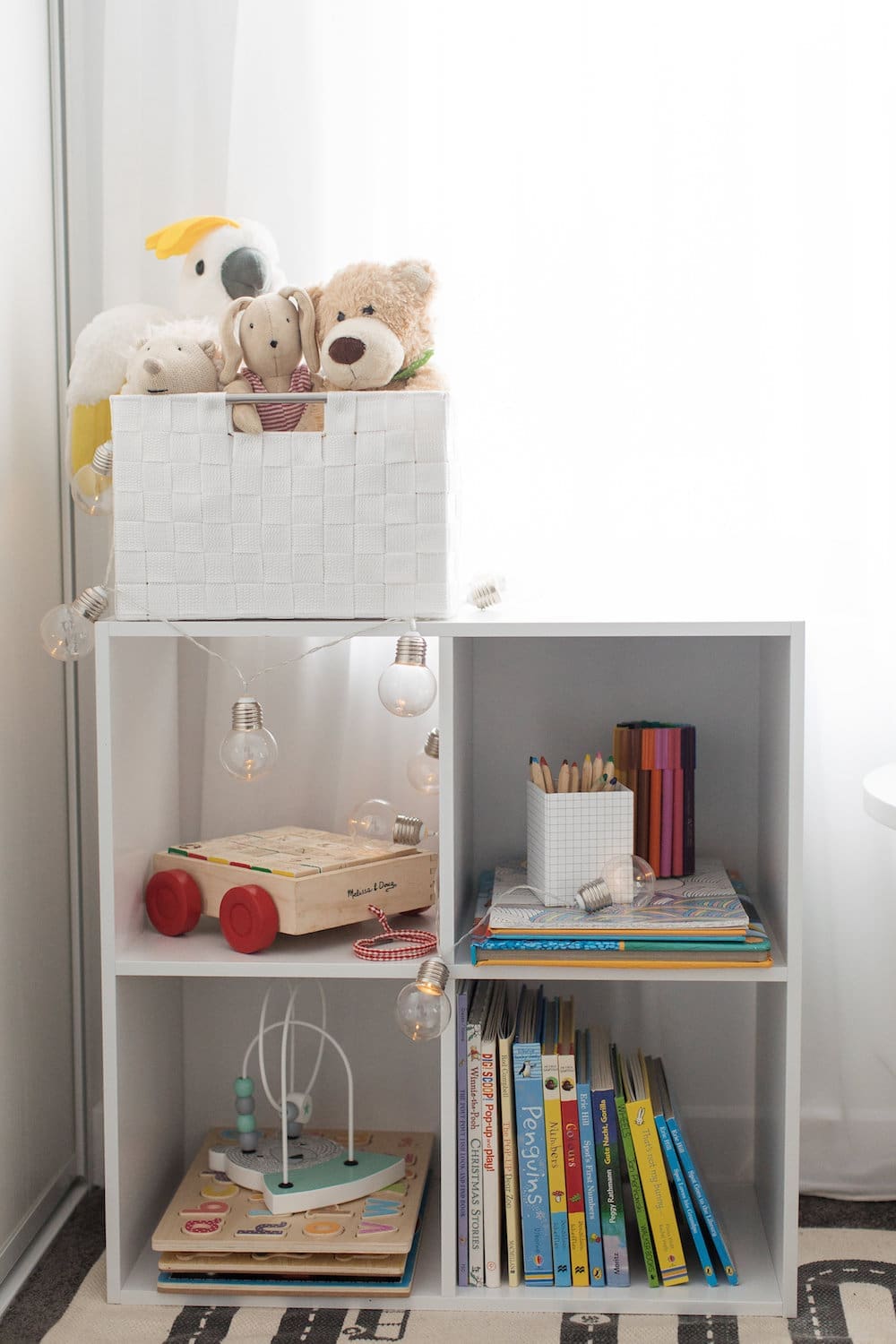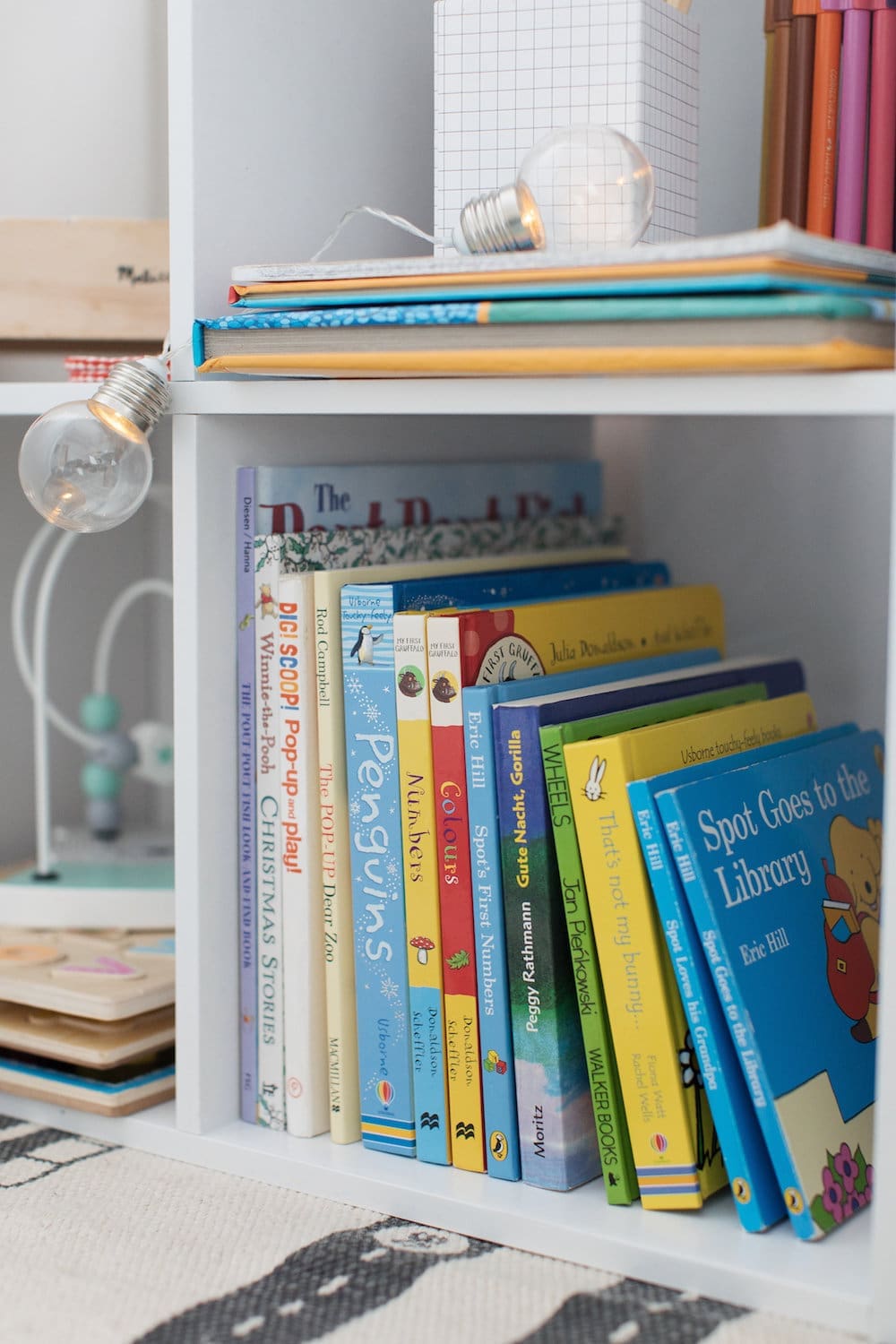 Tidy home habits
Creating a more organised home isn't just about better storage solutions though — there are small changes we can make that really add up. I've recently adopted a few new habits and have noticed my house become tidier while my stress levels have also reduced.
Create a weekly planner
Whether you live alone or are running a household with busy children, it's a great idea to create a weekly planner where you can set out your agenda for the week. From scheduling appointments, to jotting down important dates, and even allocating chores to everyone living in your home, a white board in a high traffic area of the home works a treat. You can use coloured pens and magnets to colour code it for family members. Plus, if you keep it on display, nobody can conveniently forget it's their turn to put the bins out!
It can be a struggle to find a whiteboard large enough or one that's stylish enough to have out on display, which is why I love this trick of using a photo frame instead. This large A2 oak frame is just $15 from The Reject Shop and I created a simple planner to place inside. The plastic front is as easy to clean as a whiteboard and I can change the look of it easily by simply printing different designs to place inside the frame.
Download our free weekly planner printable here (suitable up to A2 size)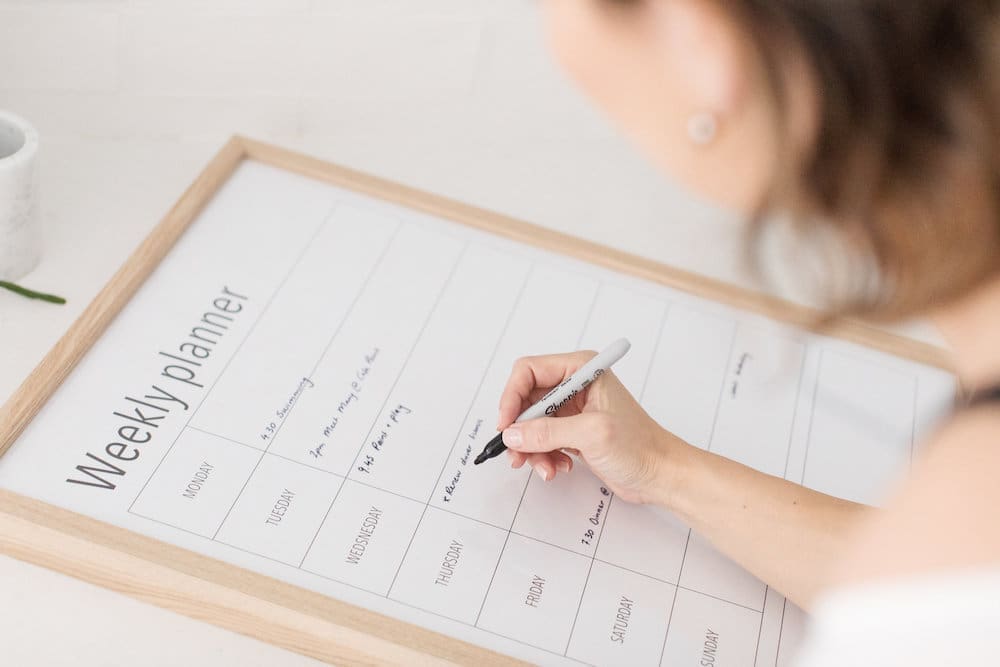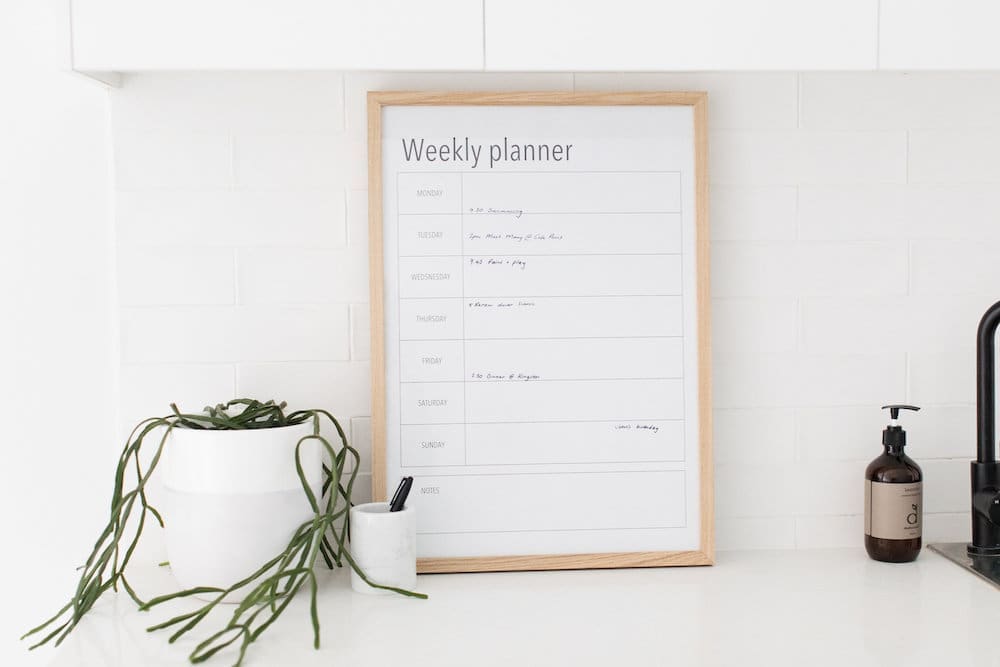 Use the basket system
The other habit I've adopted was a suggestion from a friend that's so simple but has made a big difference! She suggested a trick of placing a basket in each room where you can place items that don't belong in that room throughout the day, and then before bed everything in the basket is returned to its proper place.
This may sound like a lot of effort but it only takes a few minutes each day and is the perfect solution to keeping your floors clutter-free and your home in order. Try it!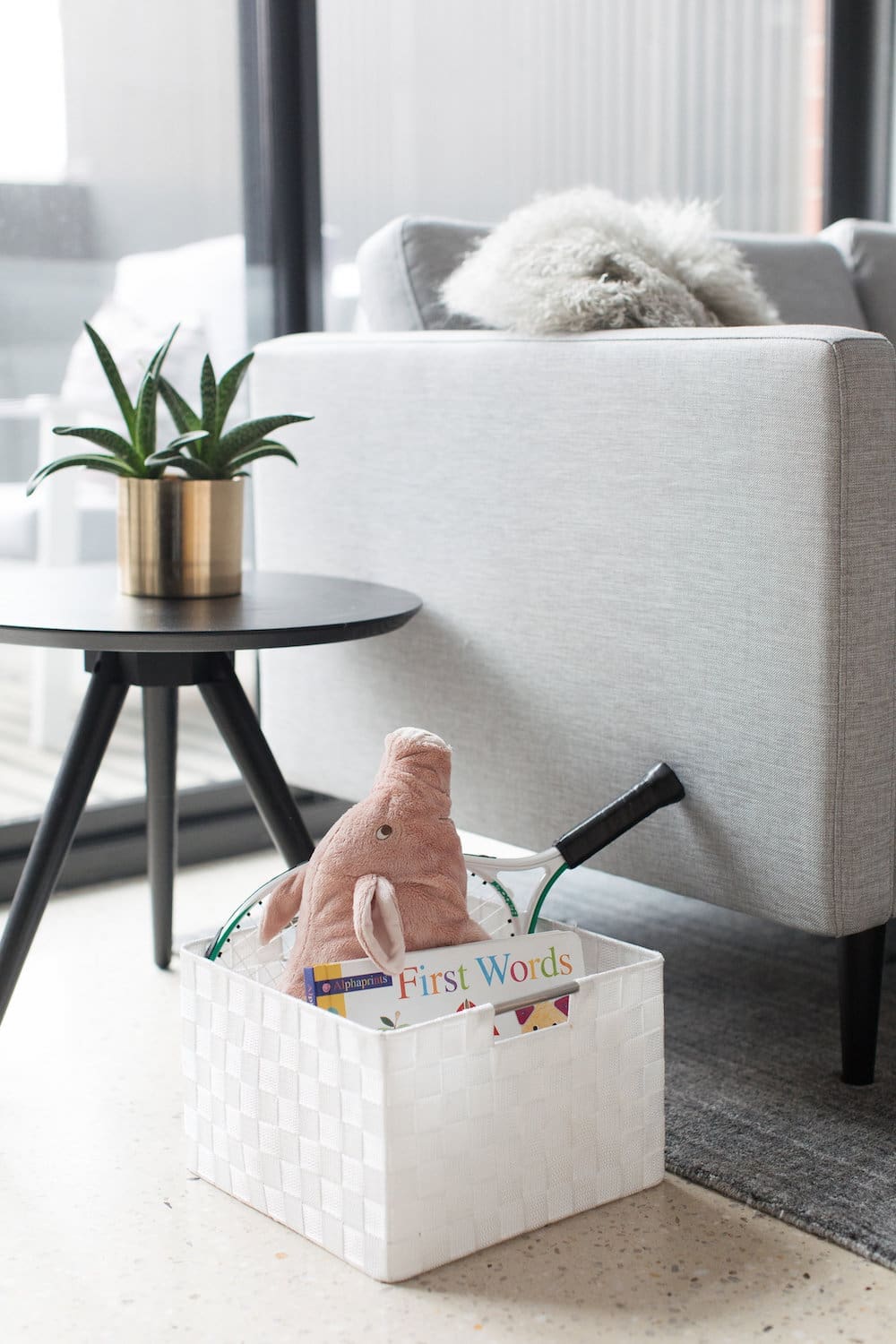 What tricks do you use to keep your home tidy and organised? I'd love you to share them in the comments below.